This Trip
British Airways | Airbus A320 | LHR-ARN | Club Europe
Clarion, Stockholm Arlanda
Qatar Airways | Boeing 787 | ARN-DOH | Business
The Airport Hotel, Doha
Qatar Airways | Airbus A350 | DOH-SIN | Business
Crowne Plaza, Singapore Changi
Cathay Pacific | Boeing 777-200 | SIN-HKG | Business
Cathay Pacific | Boeing 747-400 | HKG-HND | First Class
Hilton, Tokyo Odaiba
ANA | Boeing 787 | HND-ITM | Premium Class
Courtyard by Marriott, Osaka
Asiana | Airbus A330 | KIX-ICN | Business
Four Points by Sheraton, Seoul
EVA Air | Airbus A330 | ICN-TPE | Business
Novotel, Taipei Taoyuan Airport
EVA Air | Boeing 777-300ER | TPE-SIN | Business
Conrad Centennial, Singapore
Qatar Airways | Airbus A330 | SIN-DOH | Business
Doubletree by Hilton, Doha Old Town
Qatar Airways | Boeing 787 | DOH-ARN | Business
Radisson Blu, SkyCity, Stockholm Arlanda
SAS | Boeing 737-600 | ARN-GOT | SAS Plus
Sun Air | Dornier 328 Jet | GOT-MAN | Euro Traveller
Hilton, Manchester Airport
British Airways | Airbus A319 | MAN-LHR | UK Domestic
Stayed in: April 2016
Introduction
As I had a 13 hour layover in Doha, there was only really one practical option on where to stay. The Transit Hotel. Upon clearing security, I saw signs for it but struggled a little to find it – turns out you had to use a non descript elevator facing away from he main passage way.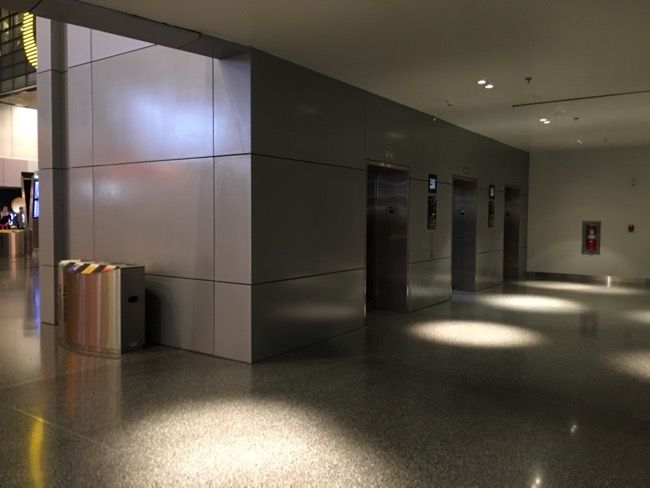 Upon check in, I was told I'd been given a free upgrade.
Main Room
The room itself was surprisingly big actually, considering its actually built into the terminal. The colour scheme was a little on the neutral side though.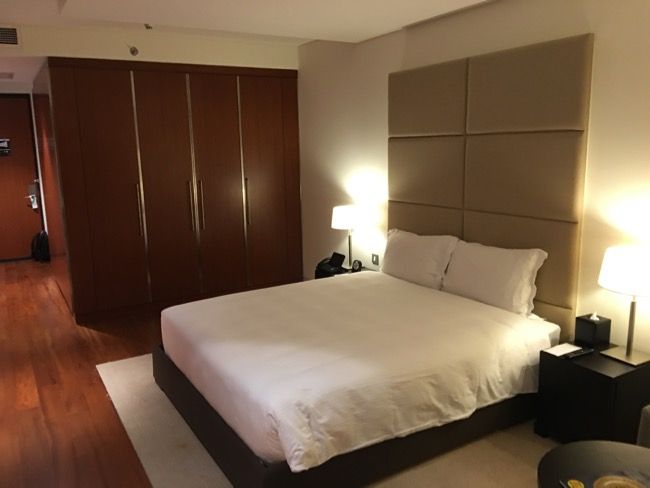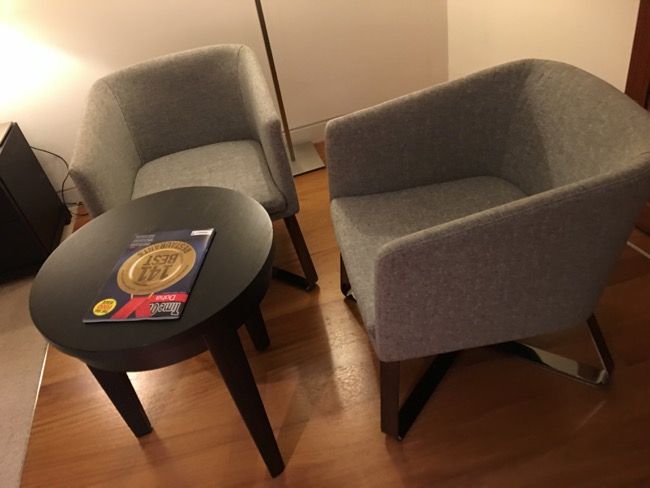 Bathroom
The bathroom, much like the rest of the room was more than big enough, with dual sinks, a shower and toilet in a separate area.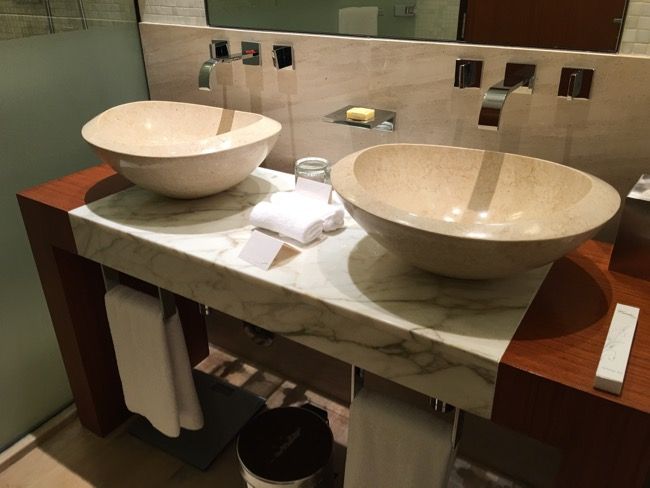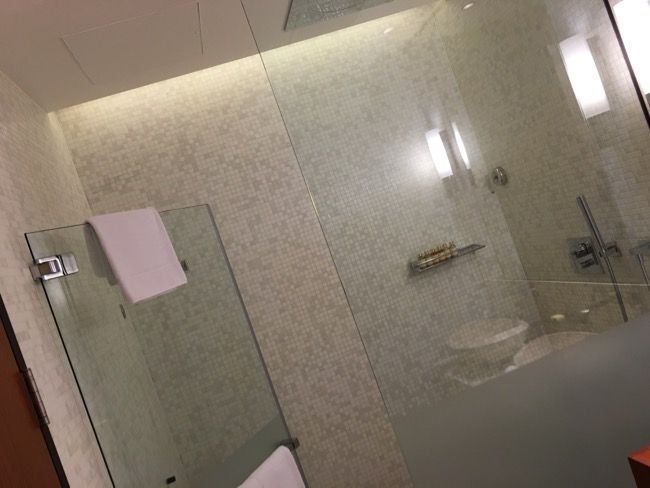 Amenities
A decent set of bathroom amenities, along with a tea tray and two bottles of water were present.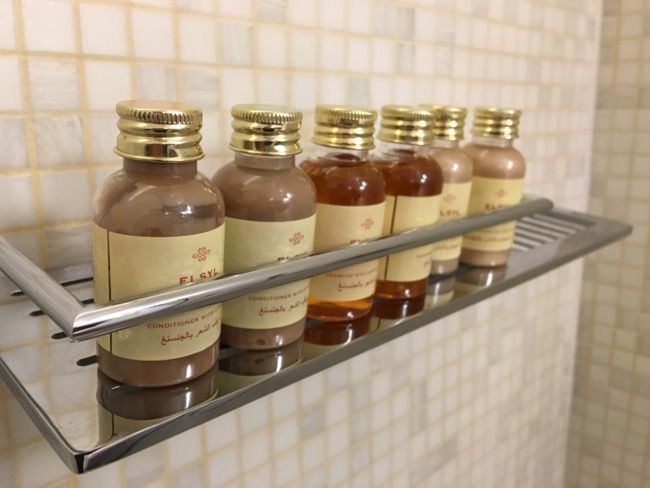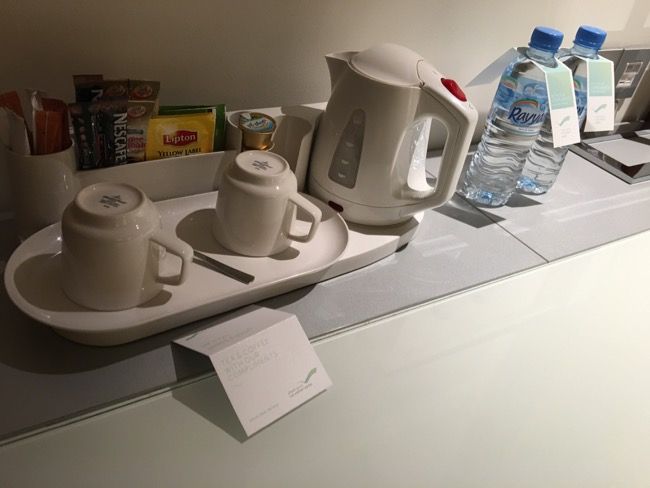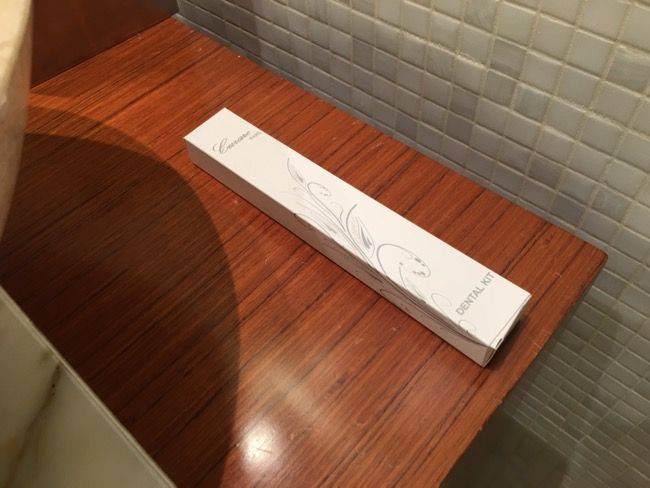 In Conclusion
I did have a few reservations about this one initially – my previous experiences with independently run airport hotels (and even a few of the chains) have been over priced and poor quality. This one however would fit the bill for a few nights, so as a transit hotel its excellent. A little on the pricey side, but when its of a high quality, I don't mind paying the premium.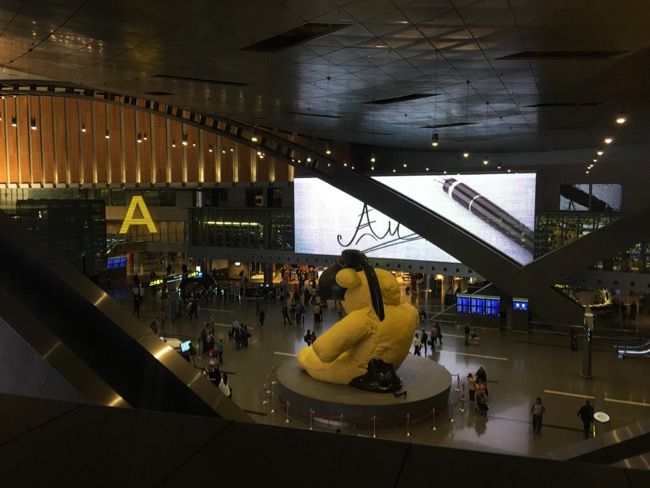 Questions? Comments? Come and Say Hi on Twitter!
Follow @mytripreport