Swiss/Lufthansa | RJ100/B737 | MXP-ZRH-DUS-LHR
This is the second part of my trip down to Milan. The first can be found at:
Part 1: 5 Flights 3 Airlines LHR-BRU-MXP in theory
Todays route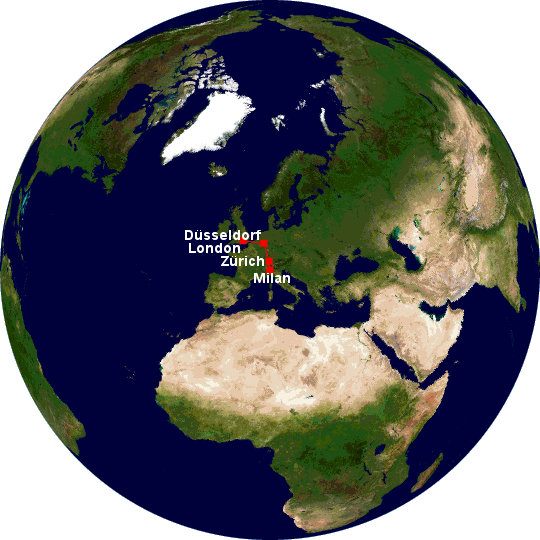 Maps generated by the Great Circle Mapper – copyright © Karl L. Swartz.
The entire planned journey.


And the modified journey after I was sent via Munich due to a delay on the first flight.


This part will cover my return journey – from Milan Malpensa, Zurich, Dusseldorf and back to London Heathrow.
Now where were we?
After yesterday's fun and games, I was hoping today would go a lot more smoothly. Due to my late arrival into Milan, I hadn't got anywhere near the city, so that was on the agenda for the morning.
I checked out of the hotel around 08:30. Shame, because for probably the first time ever I had actually managed to get a decent nights sleep in a hotel.


After coming out of the front doors of the hotel, I was immediately at Malpensa station and on to a waiting train for the half hour or so journey to the city for a return price of €15 – the most expensive train ticket I had brought on a trip this year, although still cheaper than the UK.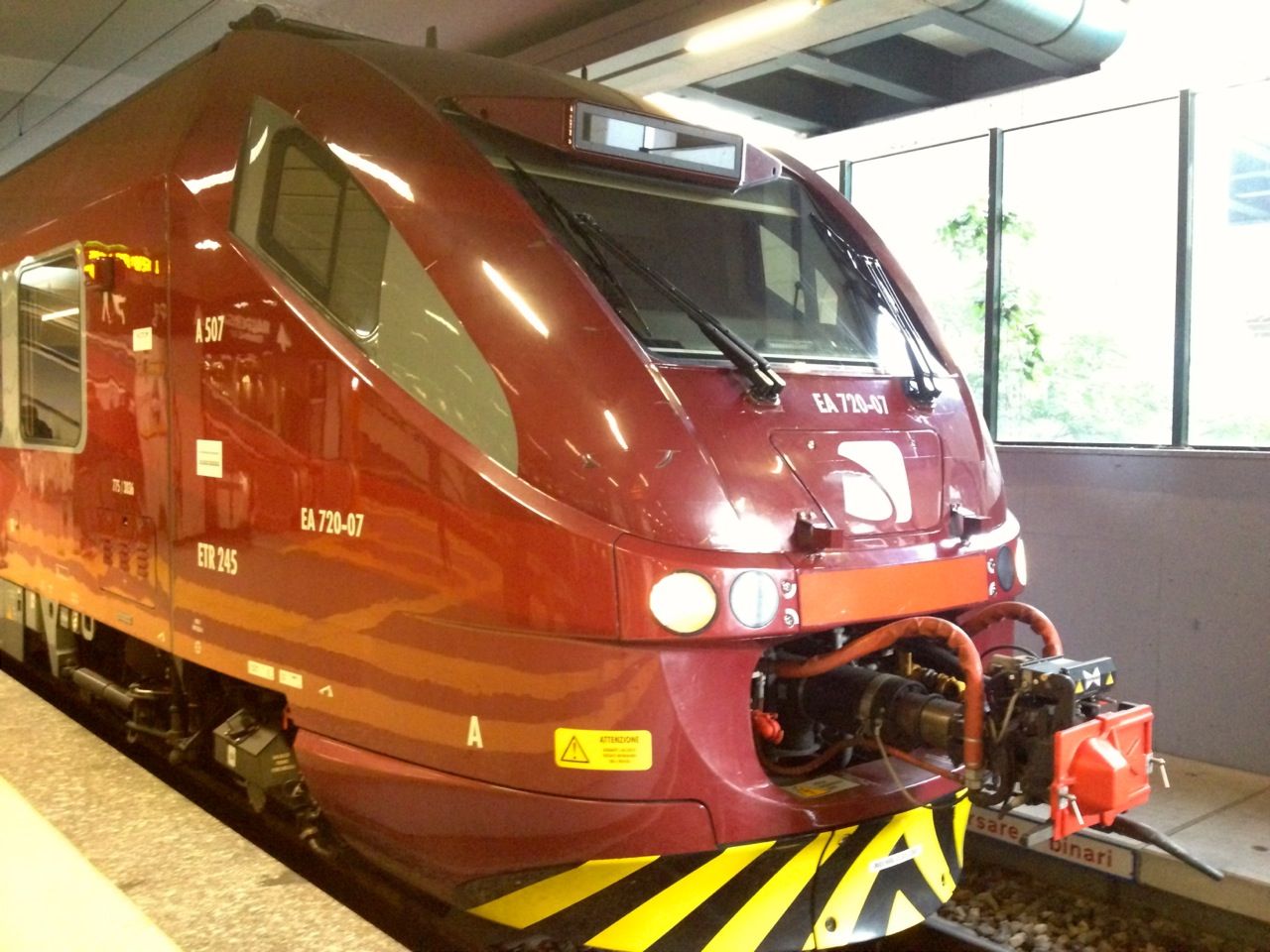 I arrived in Milan around 9:30, and spent the next few hours seeing what the city had to offer. And being hassled by Senegalese/Rwandan/Ethiopian's to take their 'free' bits of string. If they're free then why are they so insistent for you to have them?!

Guess they don't like their neighbors?
Duomo
Lemon and cheese. Odd combination, but actually quite good!
Strangest thing I'd seen since a lemon and cheese croissant…
Liking the retro trams!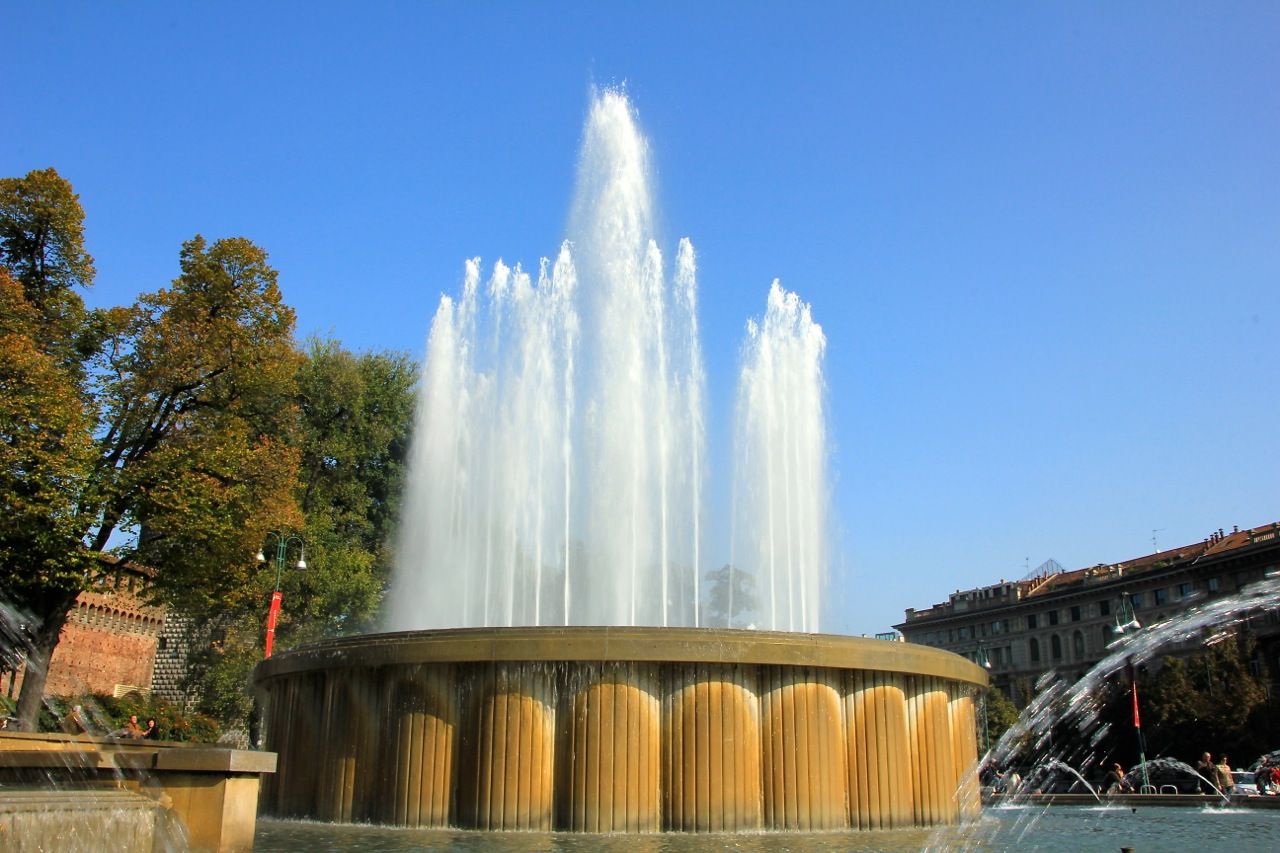 At 12:15, I decided it was time to head back to Malpensa. I was hoping everything would go to plan today. I'd been in contact with Infodesk (Hannah) earlier in the day to see what the weather was like in Zurich, and she said it was foggy, but it should clear by the end of the day. I hoped so, as due to missing out on the RJ100 yesterday, I really wanted this one to go to plan.

Pretty clean trains here – reminded me of the new Fyra I went on in Amsterdam
Sure sign that the train was almost there

Once I arrived, I headed off to check in to try and finally check in for my final 2 sectors of the trip. This was met with more confused looks as to why I was taking such a strange routing. I also overheard one of the other check in agents telling another passenger the flight was completely full.


There were quite a few windows in the departure hall, which offered some good views.


After that I went to grab a bite to eat. Figured I'd try an Italian pizza.

I was expecting a slice, not a quarter of the pizza

On my travels, I saw my plane land, along with a couple of others.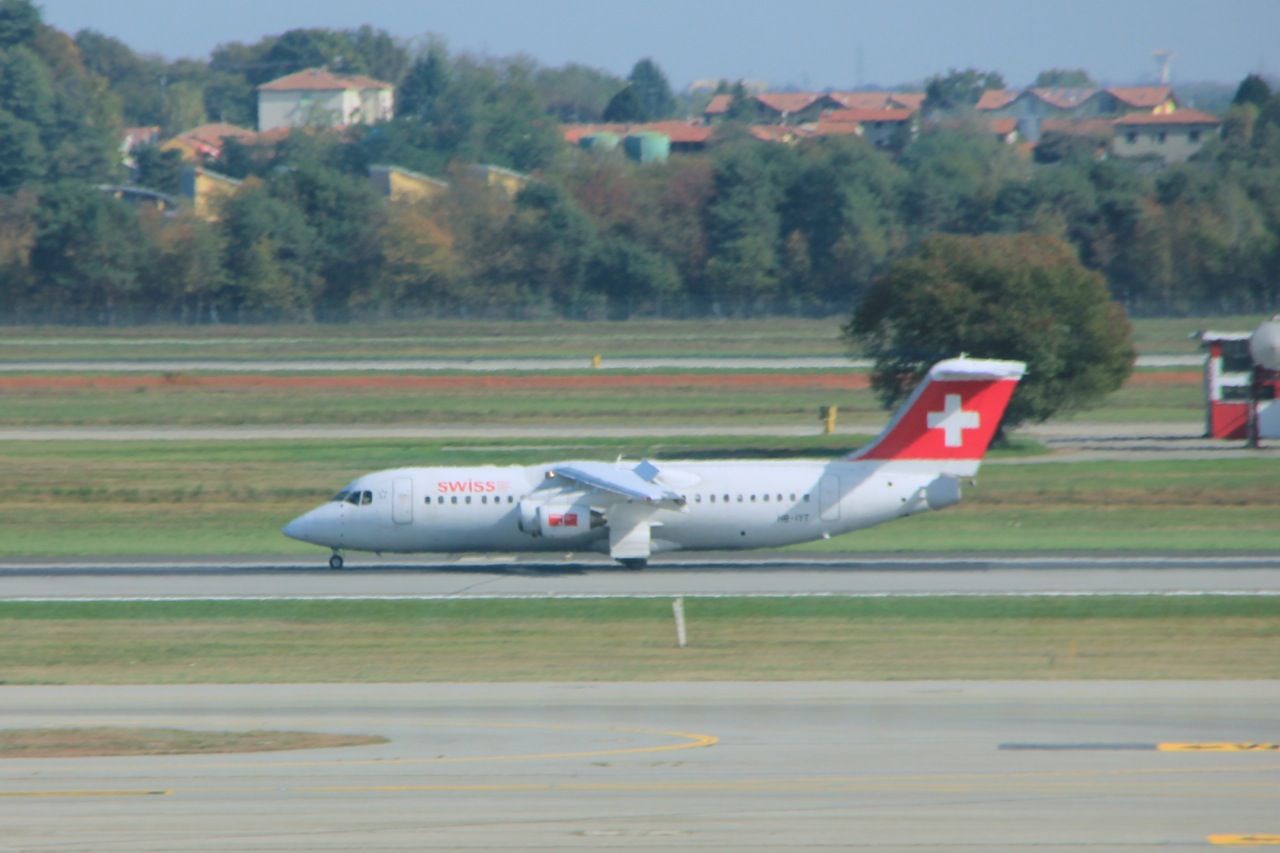 Then it was off through a busy, but amusing security.


Once the security guard saw my name he translated it into Italian. I replied, "Thanks I'll remember that". At which point, he shouted to all his colleagues "It's Jacamo Bianci! Hey, it's Jacamo Bianci!" Good to see the Italian security officers are human.
As I arrived out of security something caught my eye


I figured as I'd had pasta and pizza this weekend, it would be rude not to have gone gelato. Not actually had it before, but I'm sure I'll be having it again.


Whilst eating i made a slow walk down to gate A20, taking a few more pictures along the way.

Even LH passengers heading for the lounge don't escape the duty free here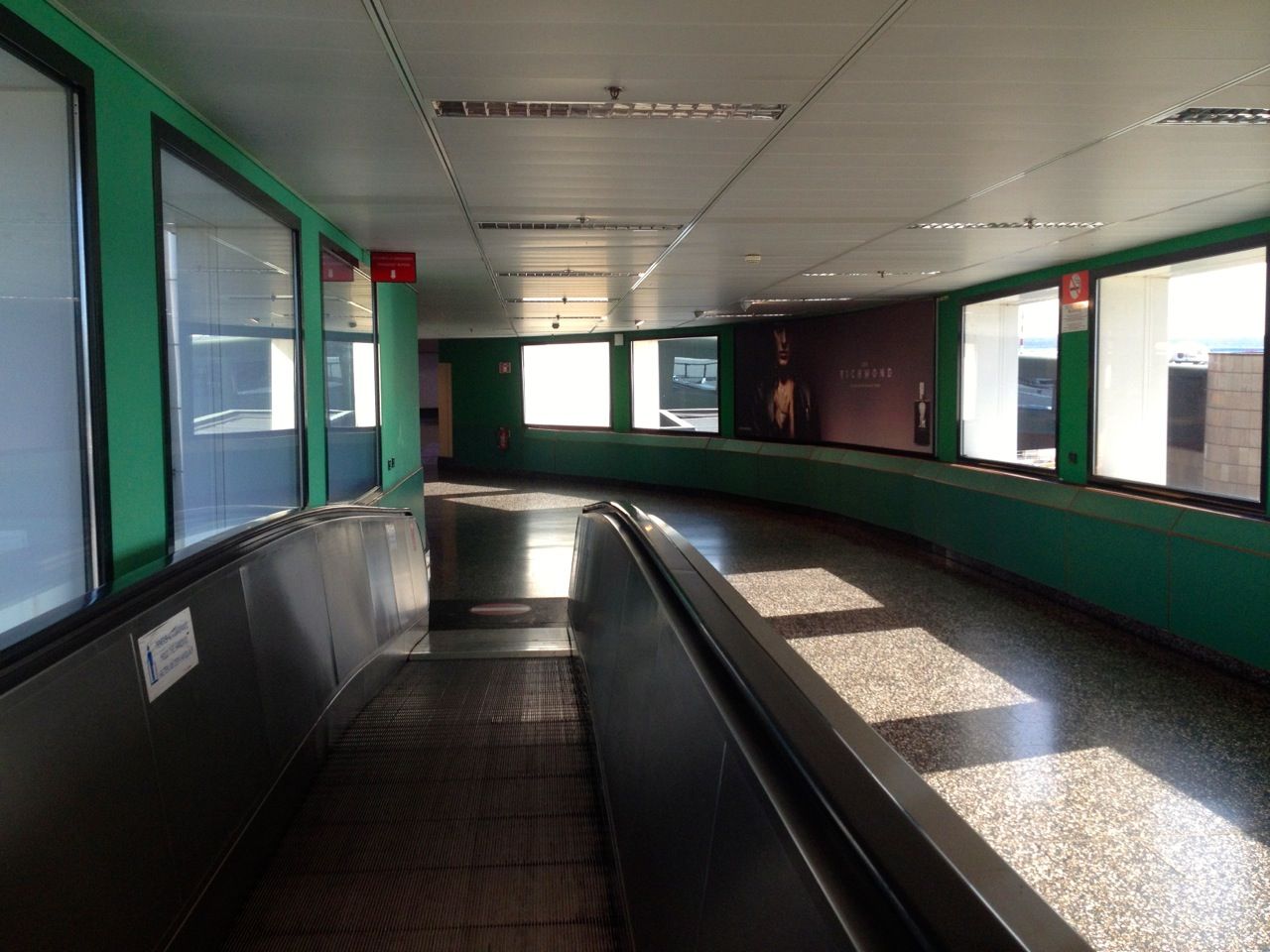 As it was a bus gate, there were a grand total of about 4 seats, all of which were taken.


Just before 14:30, I saw a bus pull up and then reverse up to the doors – and a couple of second's later general boarding was announced.


A few moments later, we were off on a pretty good tour of the airport before arriving at HB-IYT. This one had seen service with BA Cityflyer before joining the Swiss European fleet in 2006.


There was a bit of a wait on the tarmac, which was fine with me as it was nice and sunny and the SkyTeam AZ 777 was starting up pretty close by – which can be seen in the video below.


LX1629
MXP-ZRH
21st October 2012
Avro 100/HB-IYT
Seat: 19A
Scheduled: 15:00/16:00
Off stand: 15:07
On stand: 15:56
The check in agent wasn't joking when she said this flight was completely full. First impressions of the RJ100 were that it was pretty roomy, even despite the full load. As expected, I had a seatmate. When he noticed all he picture taking and writing, he asked if I was keeping a travel log. I told him about airliners.net and we had a brief chat about our travels. He asked my opinion on Virgin Atlantic, and I told him about my flights to JFK with them last month. He said he flew with them from SYD and wasn't impressed. He also mentioned he wasn't to impressed with BA on that route either. He seemed to know his stuff as he knew the RJ100 was British built and he said he flew a lot of them with Ansett.


The engines were started at just past 15:00 and we made our way out to the runway. During the taxi, the flight deck came over the PA and welcomed everybody on board, although no flight time was given. Take off was a just past 15:10 – I was surprised at how loud this little jet was! And to think, it used to be the only jet allowed at LCY because it was so quiet.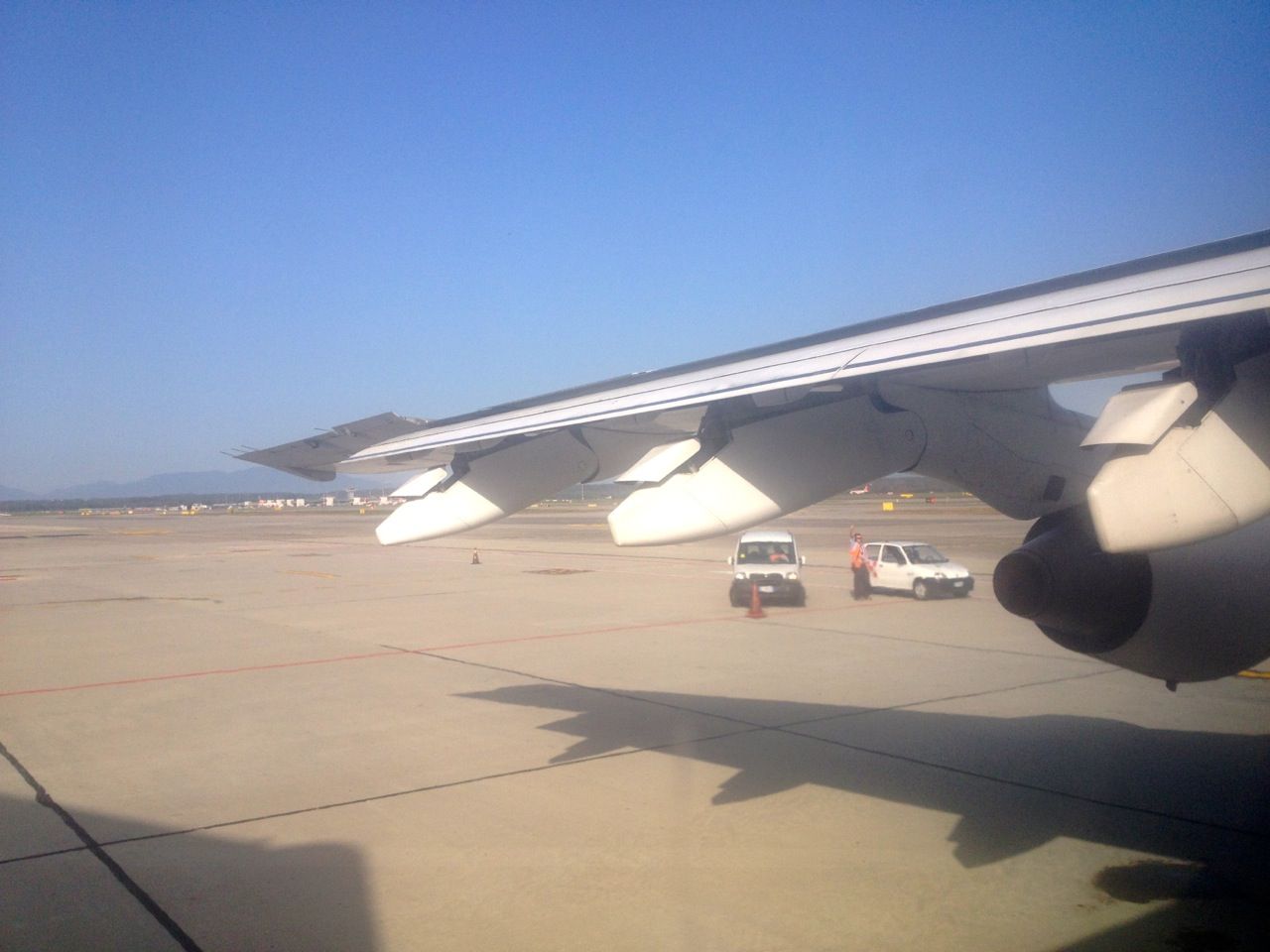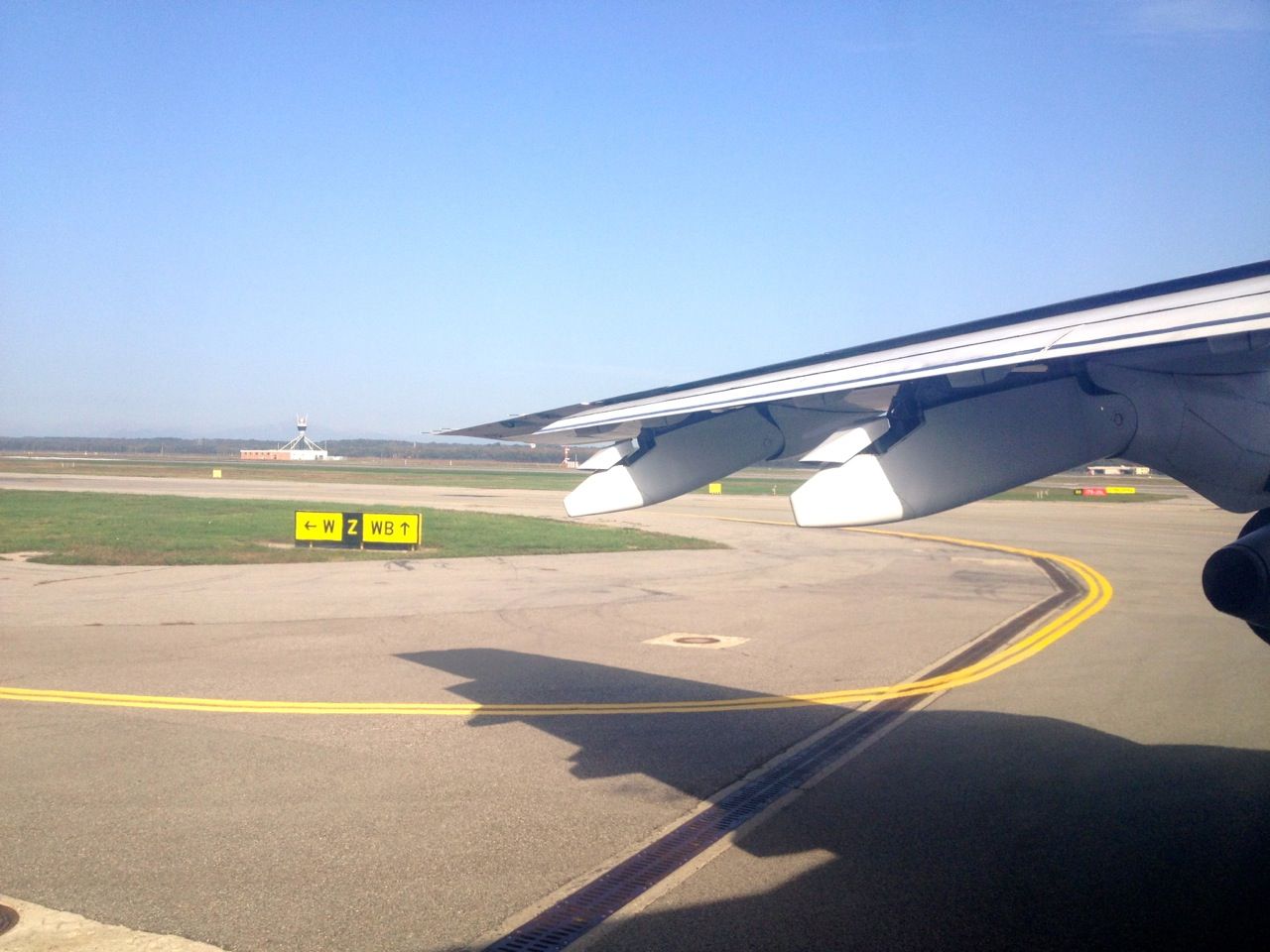 [youtube https://www.youtube.com/watch?v=ia7dU5ox5iE]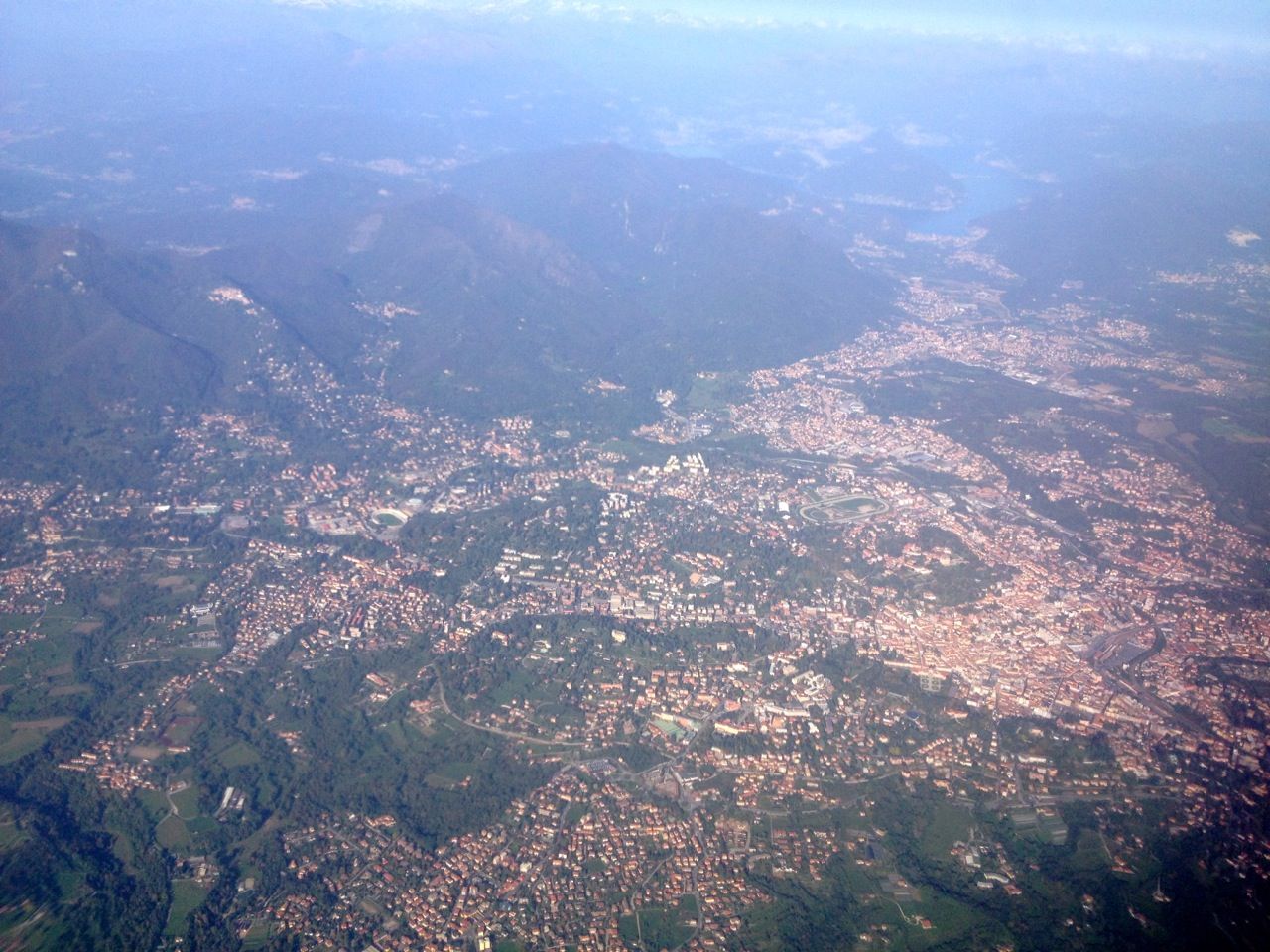 Then there were some spectacular views. A lot of cameras were out for this part of the flight.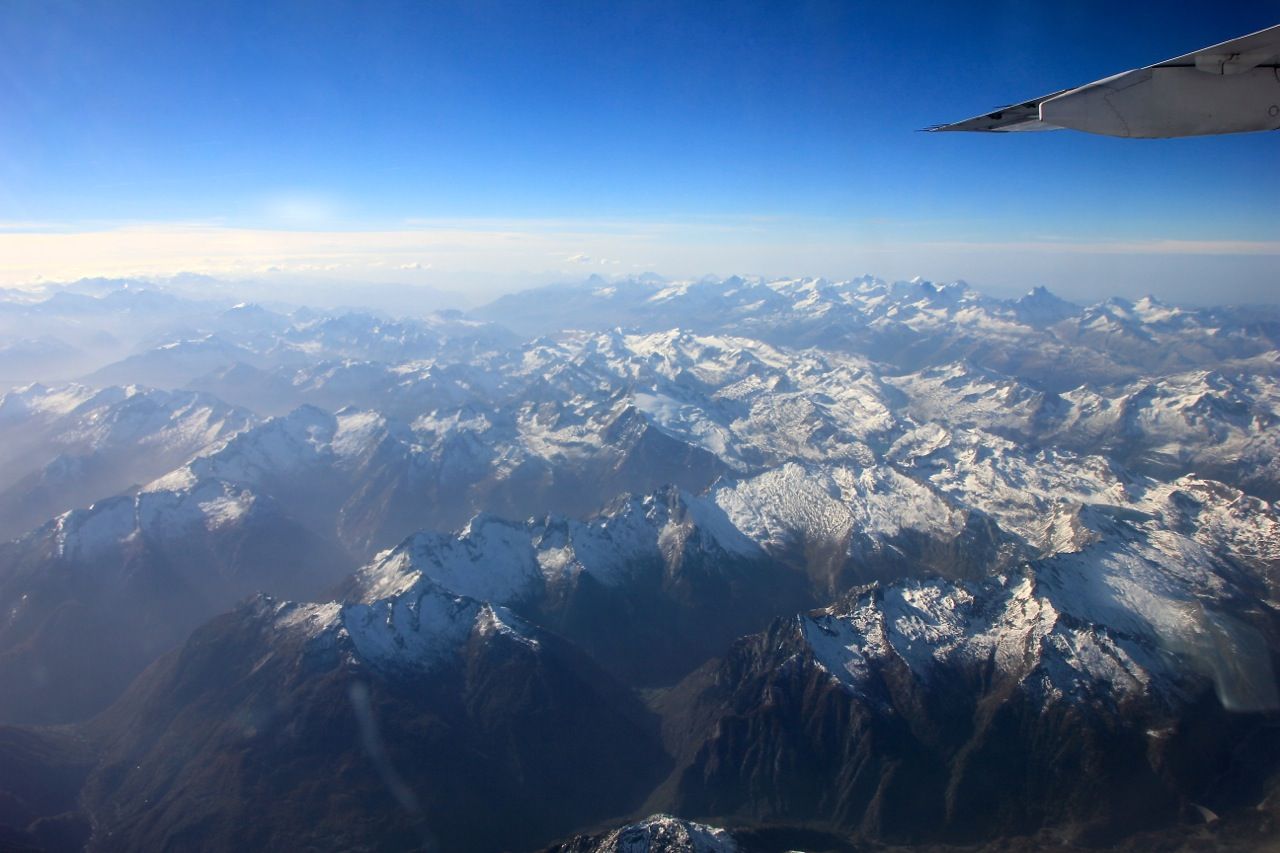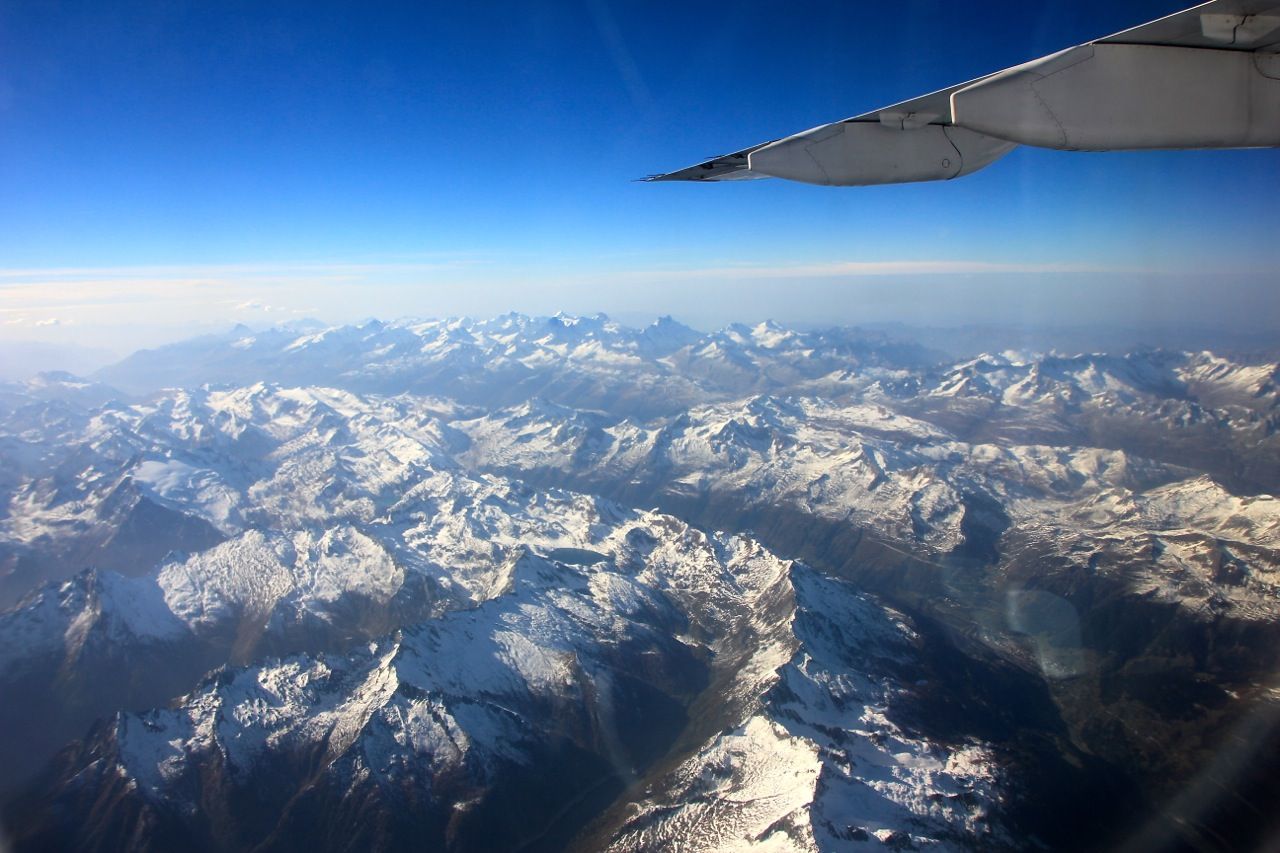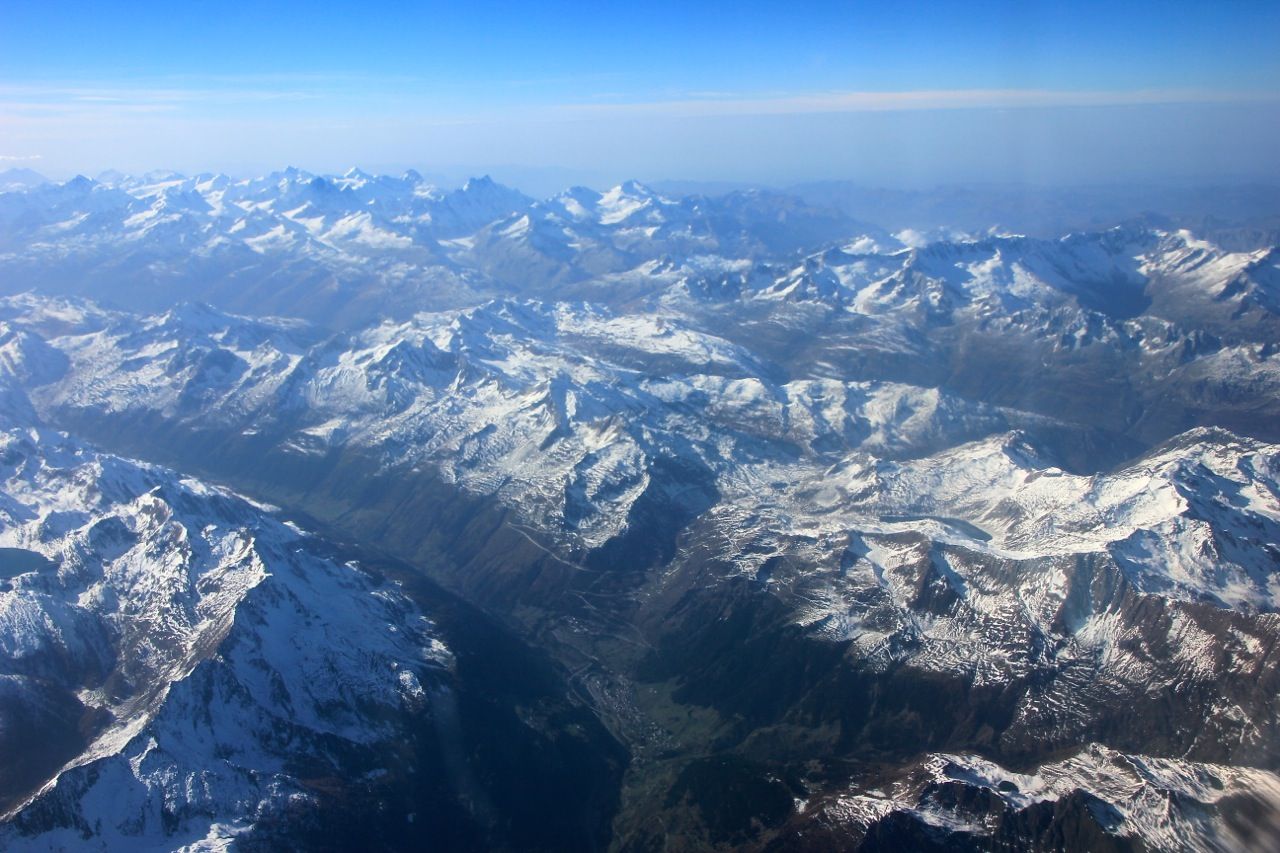 No sooner had we taken off it seemed, the engines spooled back. At around the same time the crew had reached my row. No food offering on this flight, except the Swiss chocolate, although to be honest on a flight so short I wasn't really expecting anything.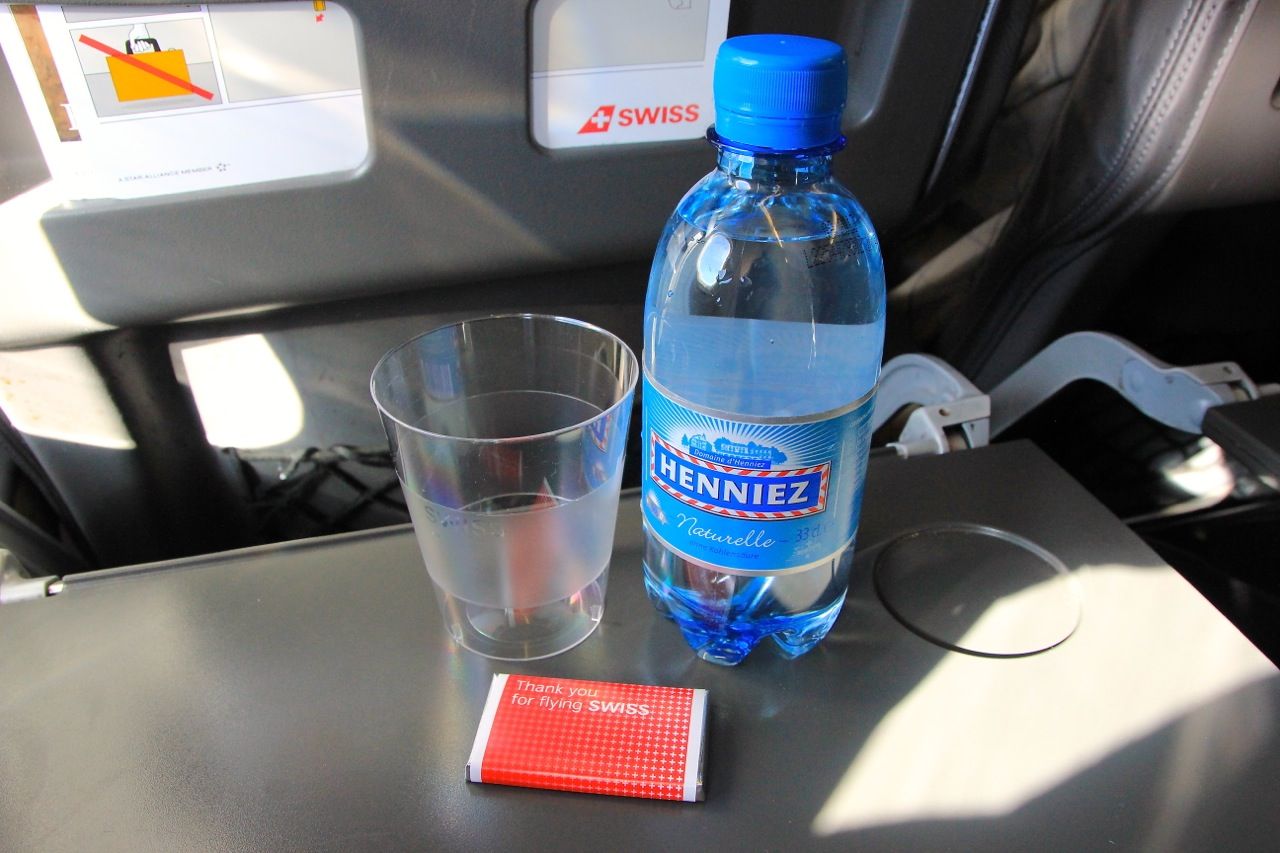 At just before 15:40, the flight deck was on again, saying we had started our descent and that he expected landing in around 20 minutes. During descent info was given for connecting flights, although they were all Swiss flights. So no use to me!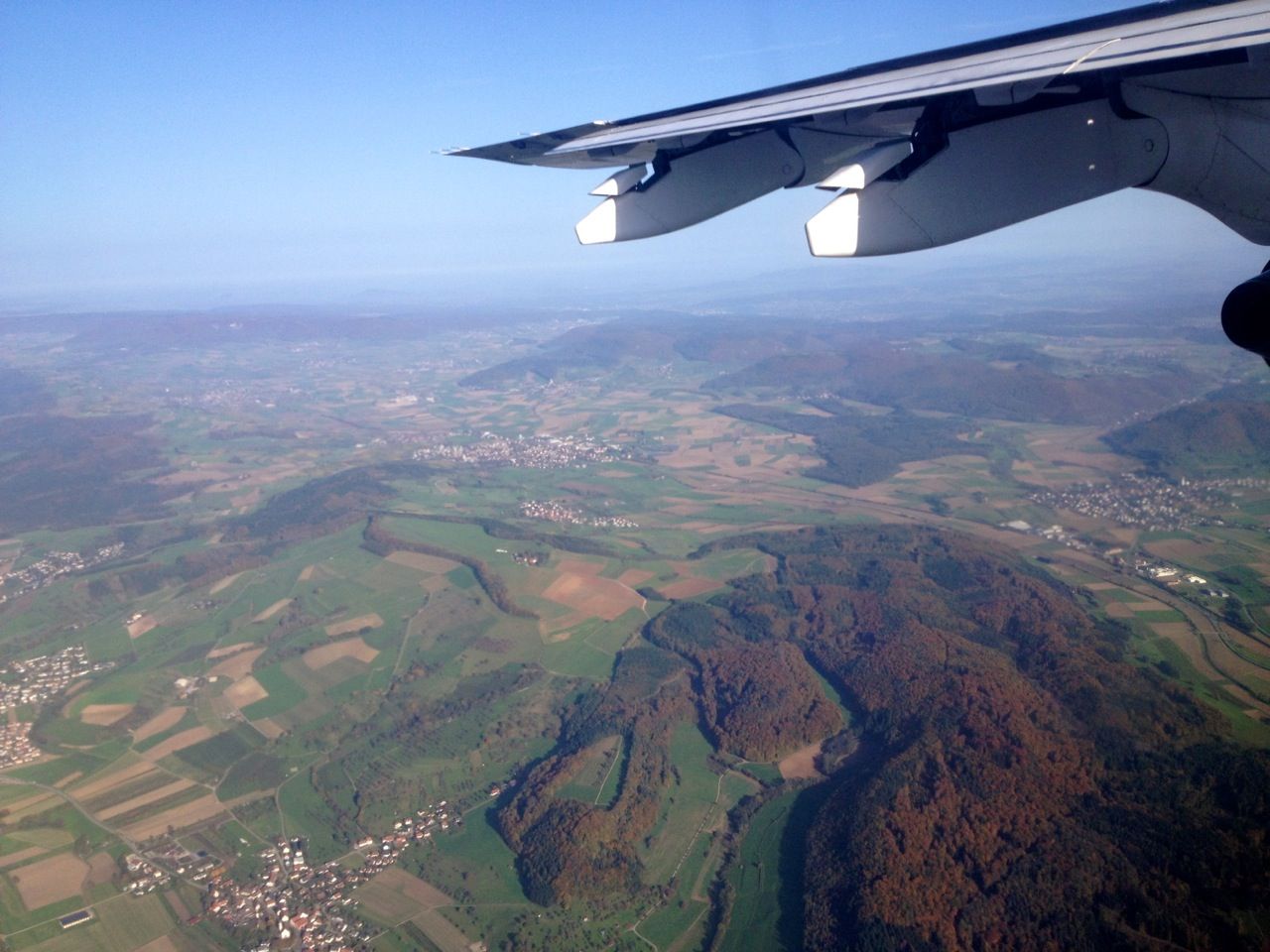 Cabin during descent

[youtube https://www.youtube.com/watch?v=B6RscK-B_aI]
Touchdown was at 15:50, and we made quite a long rollout before heading off in the direction of the A gates, arriving on to stand at 15:56.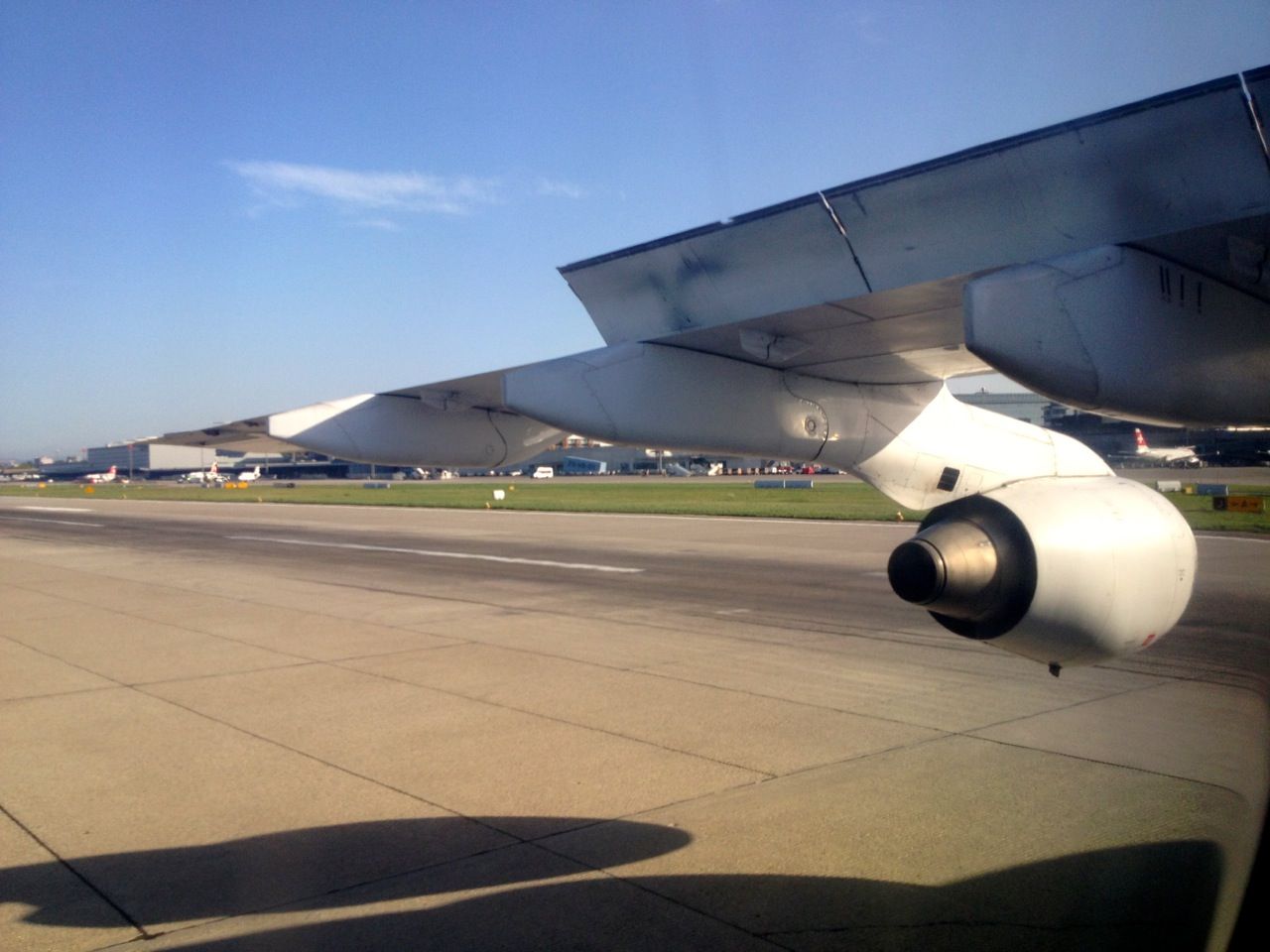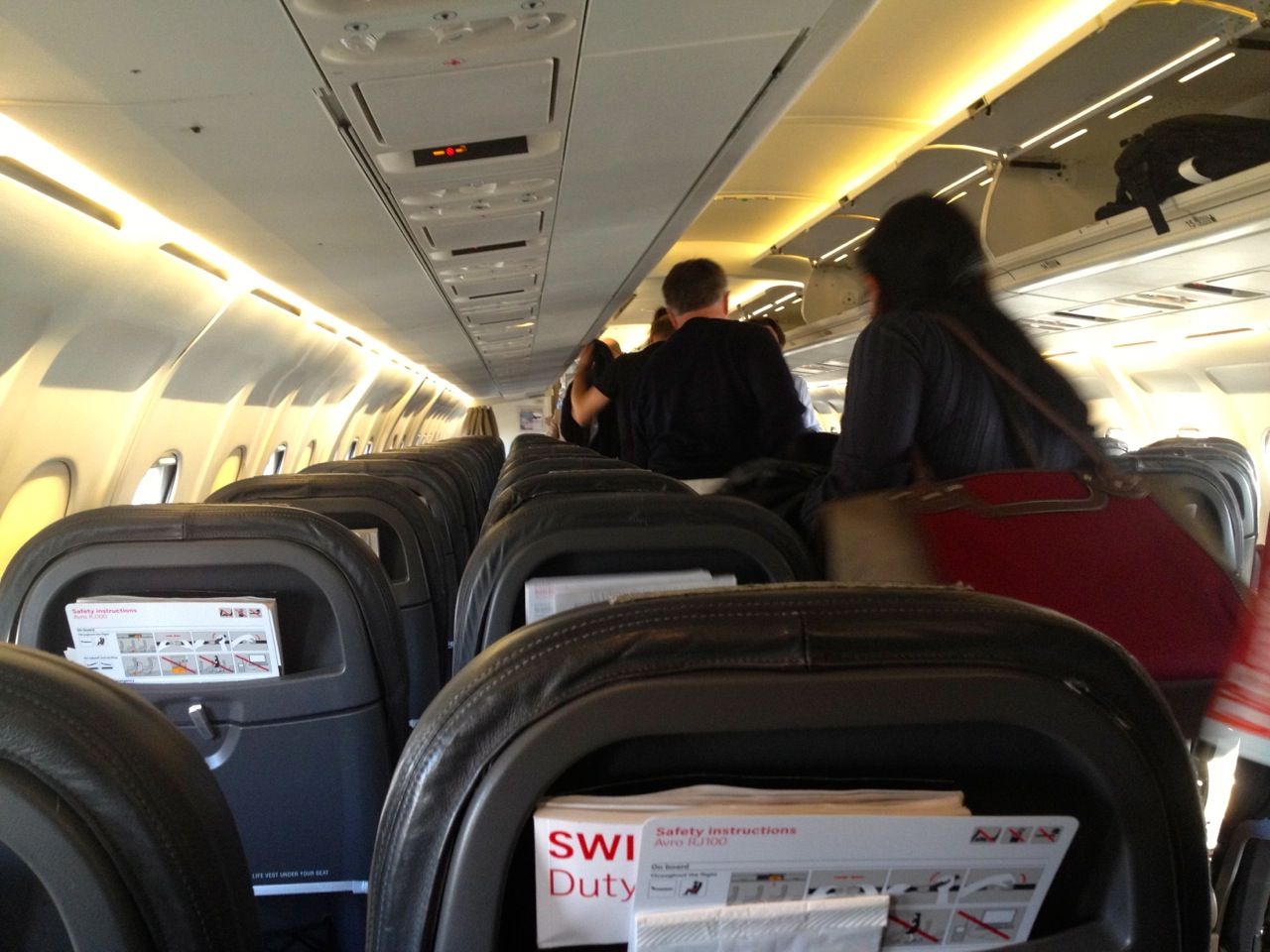 It was then on to a waiting bus, before checking the FID's. Annoyingly, they said my gate wasn't due to be announced until 17:25, so I wondered around in the A pier, checking out some of the views along the way.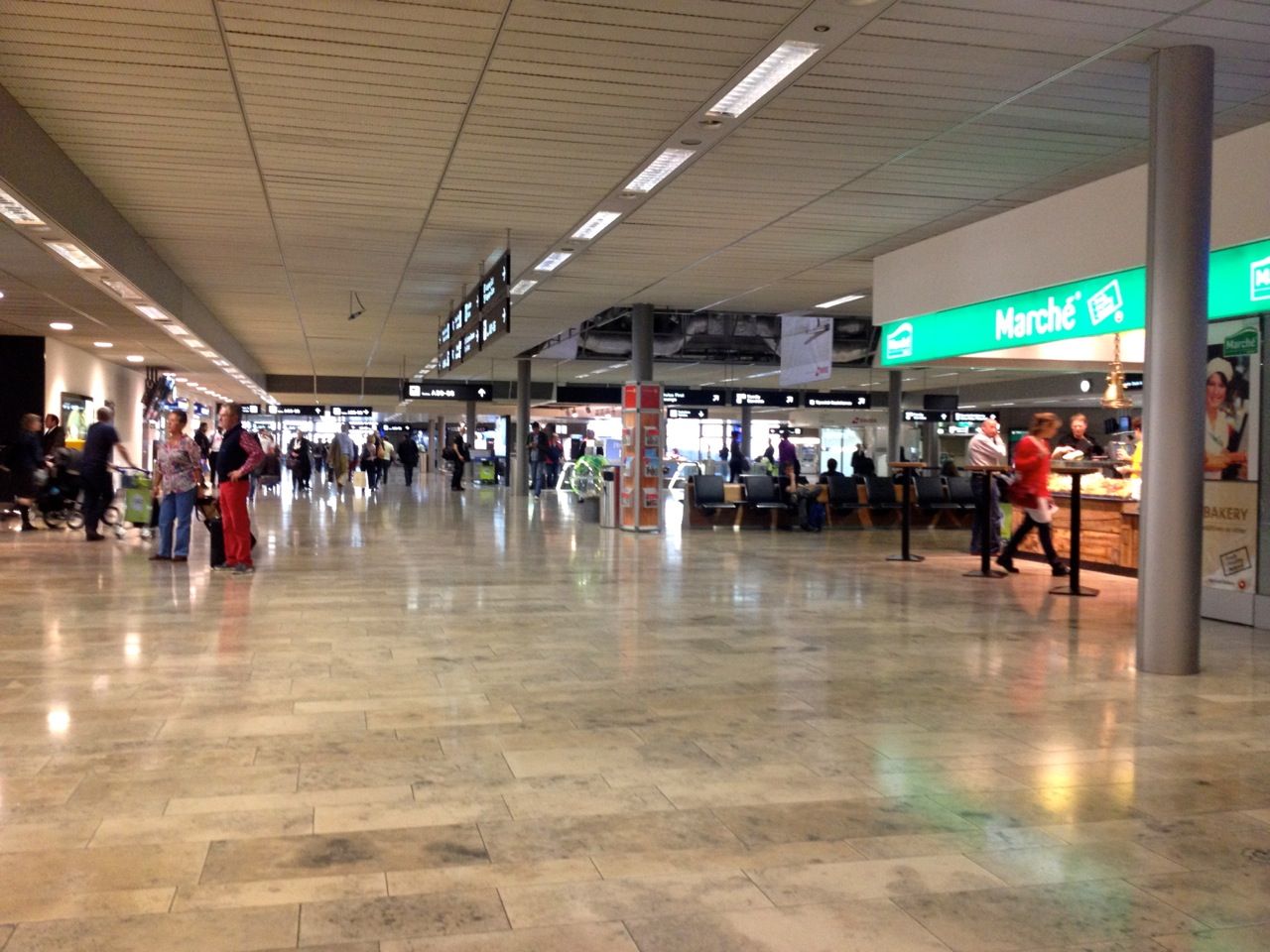 Told you these doves are getting common!
Interesting
Still no gate announced
No mistaking where I was
The jet that had just brought me to Zurich
This seems to be the Dusseldorf gate, although I was due to be on the next flight

A few weeks before my flight, Hannah kindly said she would arrange a free pass to the observation deck for me… But I figured an evening towards the end of October would be a cold and wet affair so I turned it down. How wrong was I – it was a very sunny and warm day outside. Luckily there were more than enough windows to keep me entertained for the next hour or so.
After seeing most of the A pier and the endless LX A320's, I went for a wonder and ended up in the part of ZRH I recognized from the pictures I've seen.

No familiar faces today
Impressive – this part seems much newer than the A pier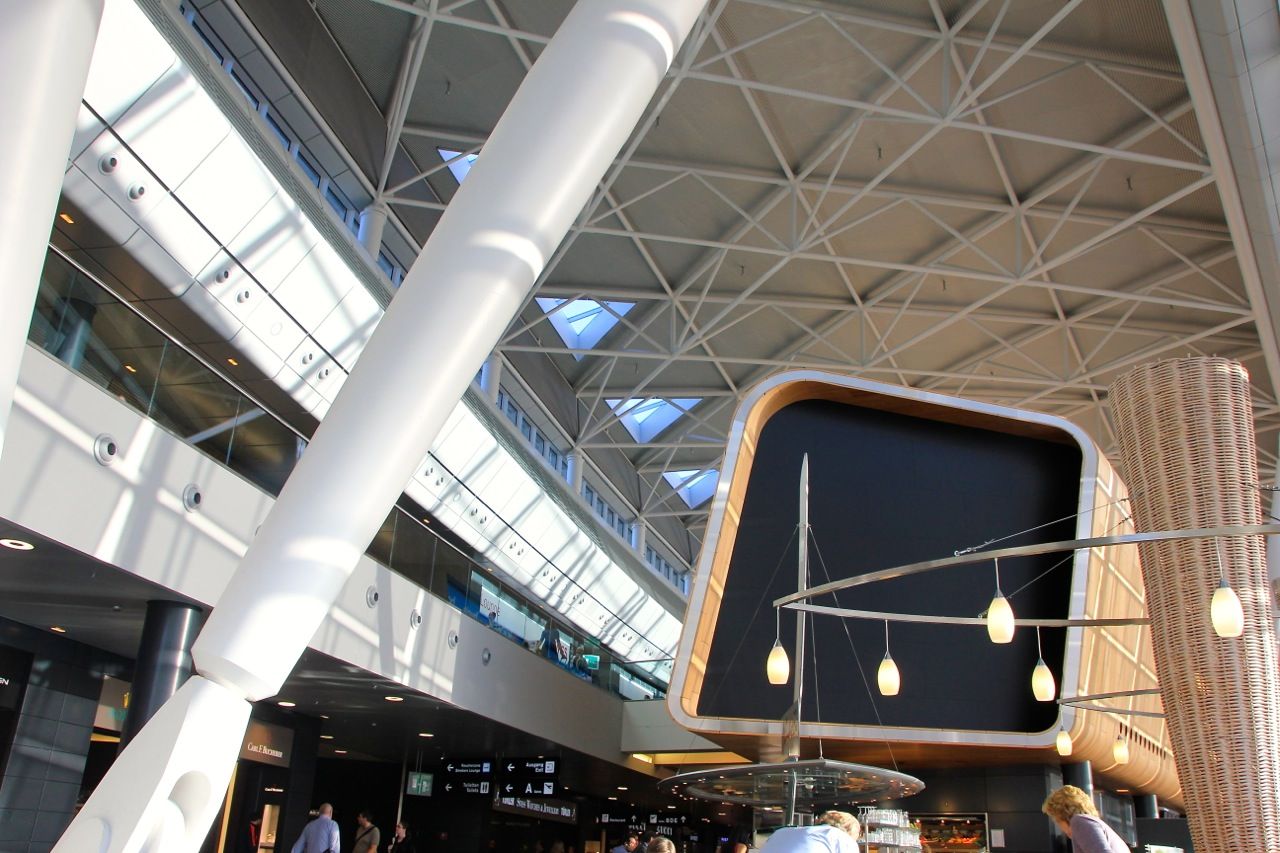 At 17:25 gate A62 was announced, although the previous flight, also to Dusseldorf, hadn't vacated it yet. Out of all my flights this weekend, this was the one that couldn't go wrong, as I only had a 45 minute transfer time in Dusseldorf. Although I guess if Lufthansa cause the delay, I'll get an extra night away at their expense. Also of note is that if all goes to plan this will start a run of 3 737 classics. At 18:00, with less than an hour before departure, there was still no sign of a Lufthansa 737. Or any other Lufthansa plane for that matter.


At 18:15 I spotted a Lufthansa 737 over in the distance.


And shortly after it was on stand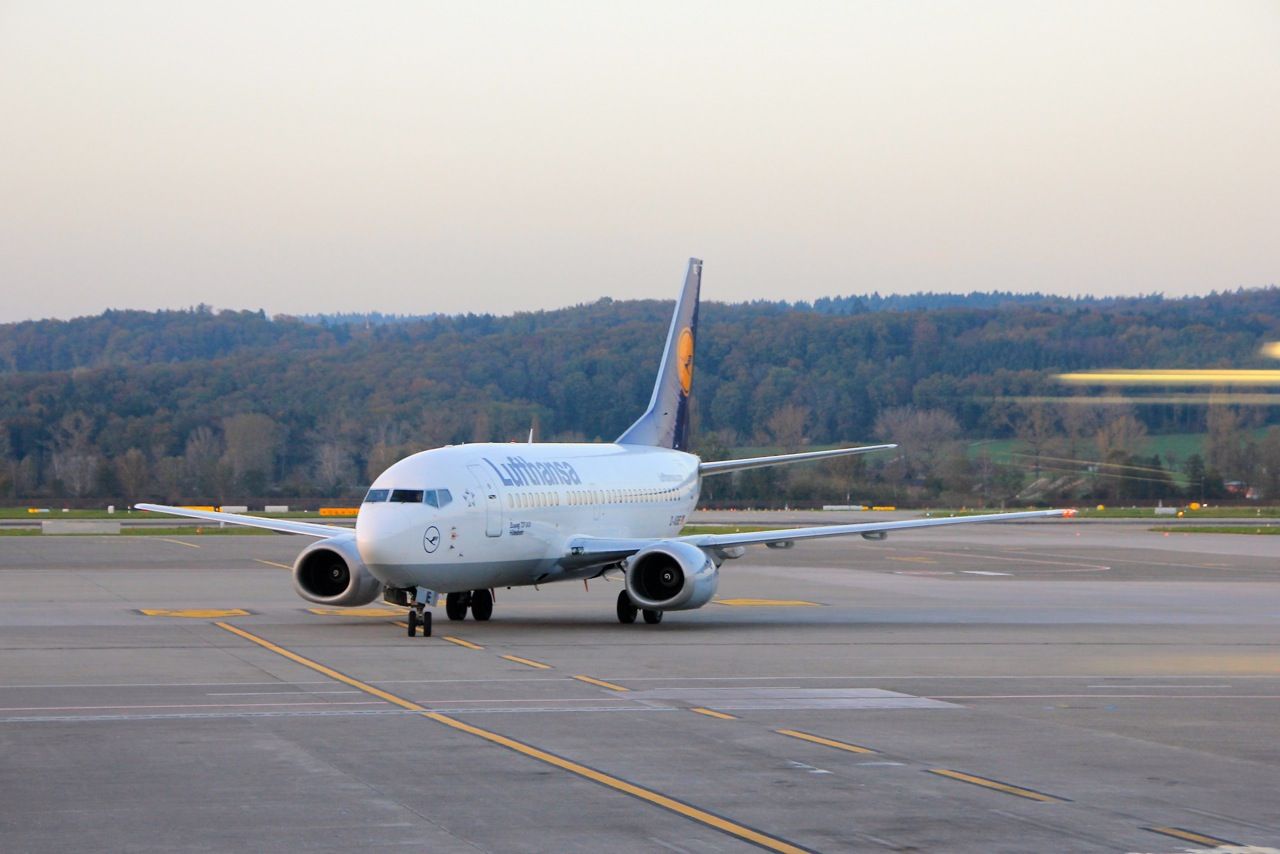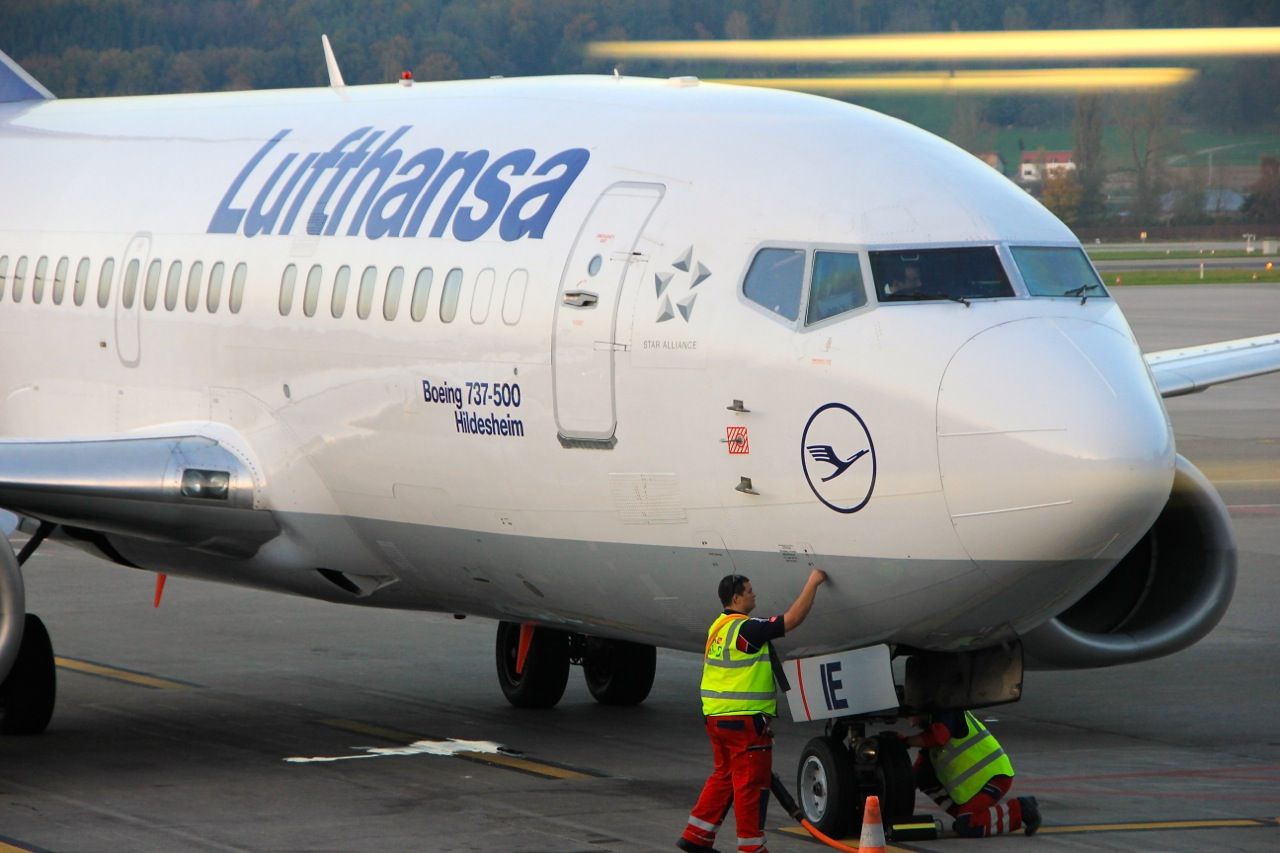 At which point I headed upstairs to the gate.


Boarding commenced at 18:35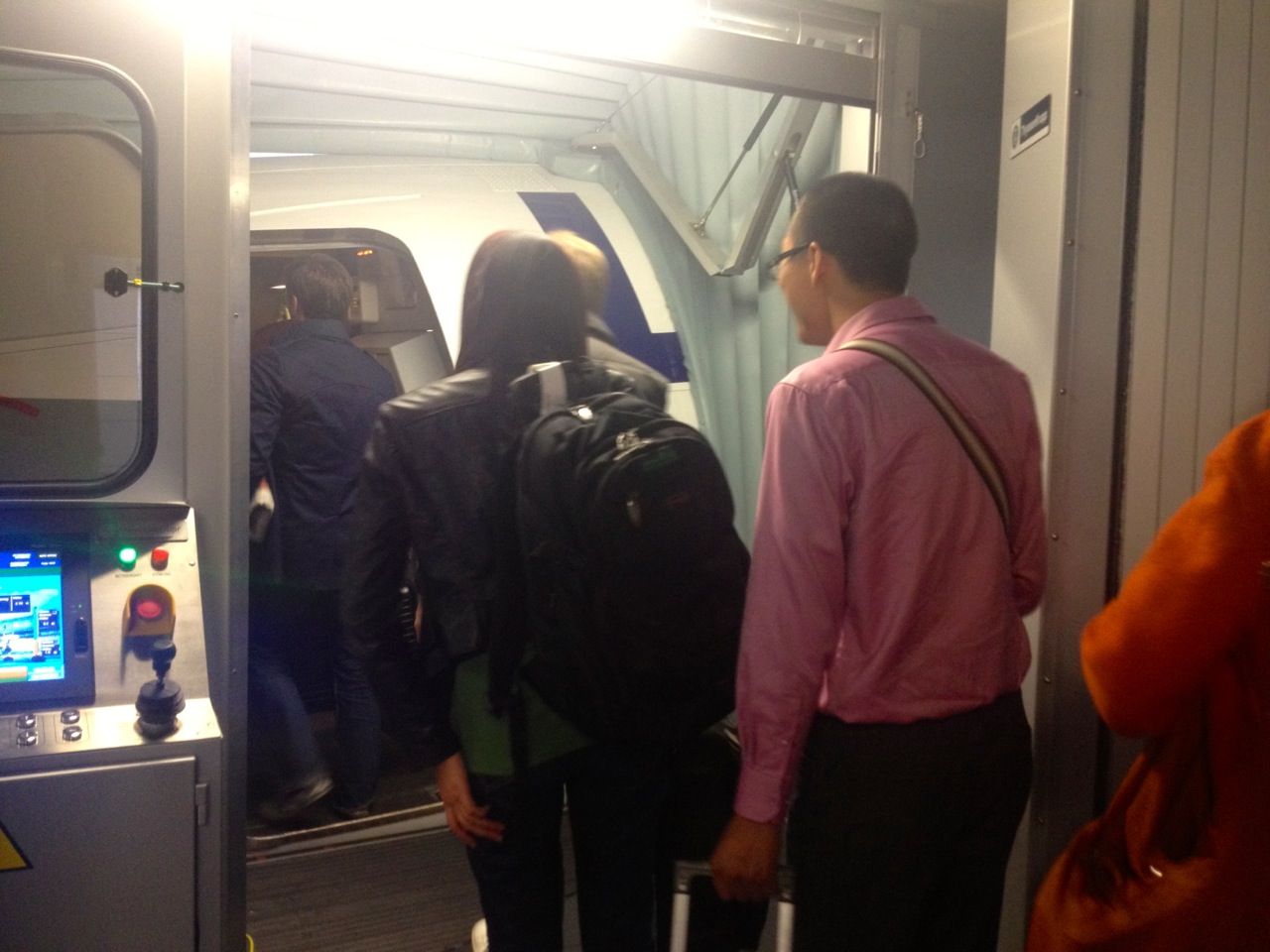 LH3139
ZRH-DUS
21st October 2012
737-530/D-ABIE Hildesheim
Seat: 14F
Scheduled: 18:55/20:05
Off stand: 18:53
On stand: 19:55
The flight seemed pretty full to me. There was somebody sat in the aisle of row 14, but nobody in the middle seat, so there was still a fair bit of space. The boarding complete announcement came at 18:47, before pushing back 5 minutes later a couple of minutes ahead of schedule. A flying time of 55 minutes was given.


Luckily the plane wasn't on a stand too far from the runway and we took off at 19:00. Very good work of the ground crew to get this one turned round in 38 minutes.


[youtube https://www.youtube.com/watch?v=OmcvG8X5wYI]


After takeoff the meal service began. And it was once again time to play Lufthansa meal roulette. Tonight it would be a cheese croissant.

Quite tasty actually

Not much more can be said about this sector really. No watching the world go by this evening.


Just your standard Lufthansa flight, but with no decent views as it was now dark, although the other side of the plane had a very good sunset by the look of it. The meal service was very quick and efficient though. I asked if they knew if this aircraft would be docking anywhere near where my connection to LHR would be leaving from, but they said they didn't know but as DUS is so small and we were on time, I shouldn't have anything to worry about. I had a quick browse through the in flight mag to pass the time.

Reminds me of the Air Europe 757 I went on to Mexico for some reason?
Interesting that this exact aircraft is featured.

Shortly before 19:30, descent started.

Passing Dusseldorf on finals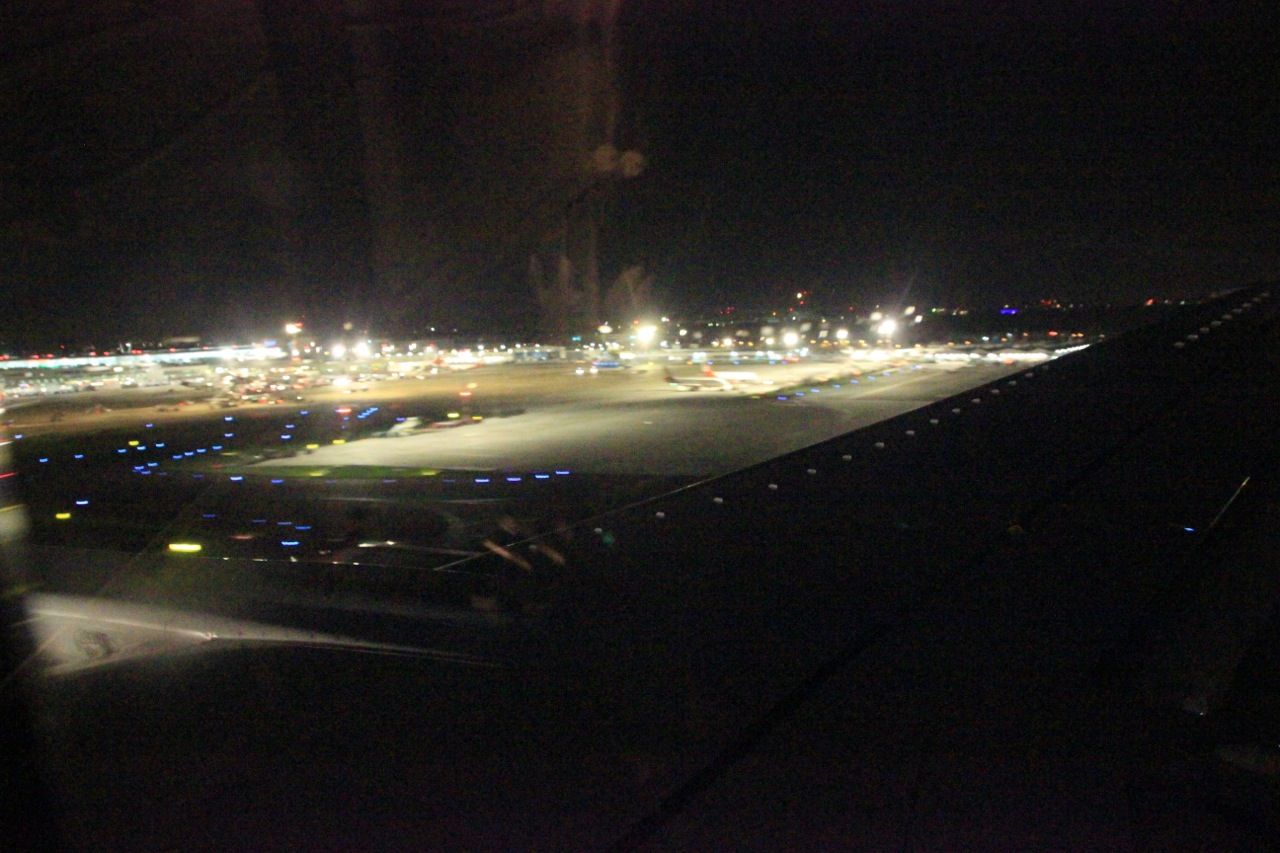 Touchdown was at 19:52, and we made our way over to the terminal.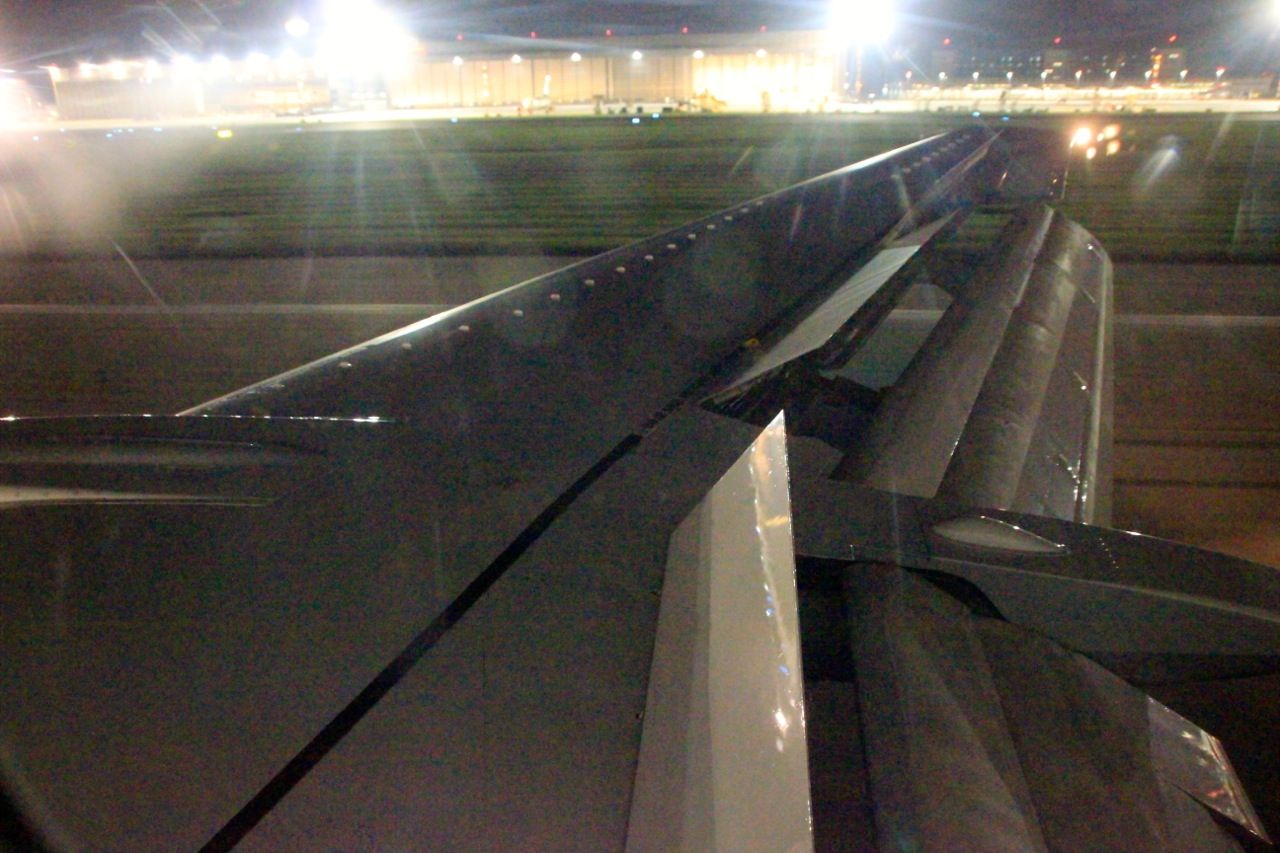 Then it was on to a bus for a quick tour of DUS. I'm guessing this one would now be stopping for the night, as there were jetbridges available.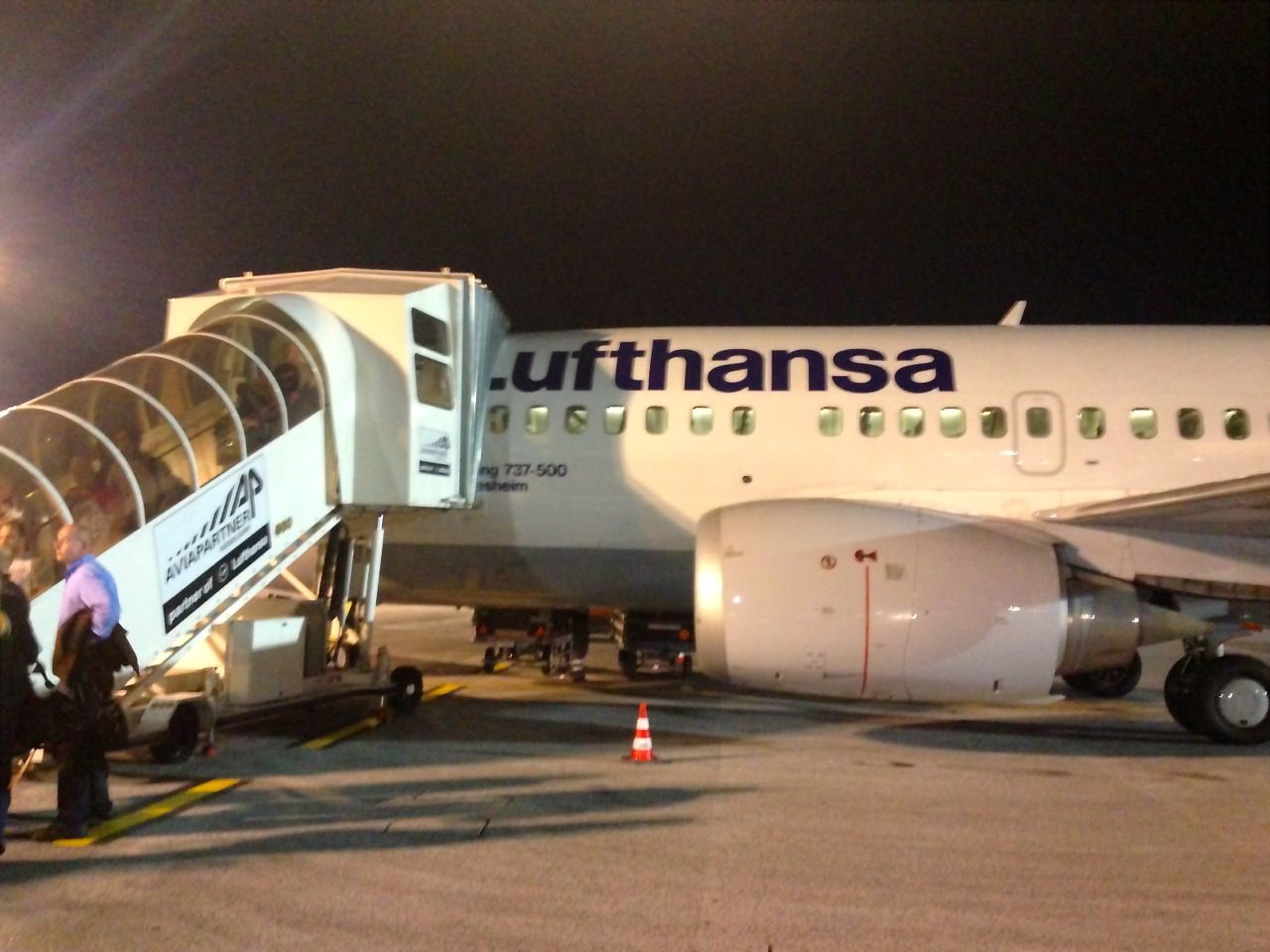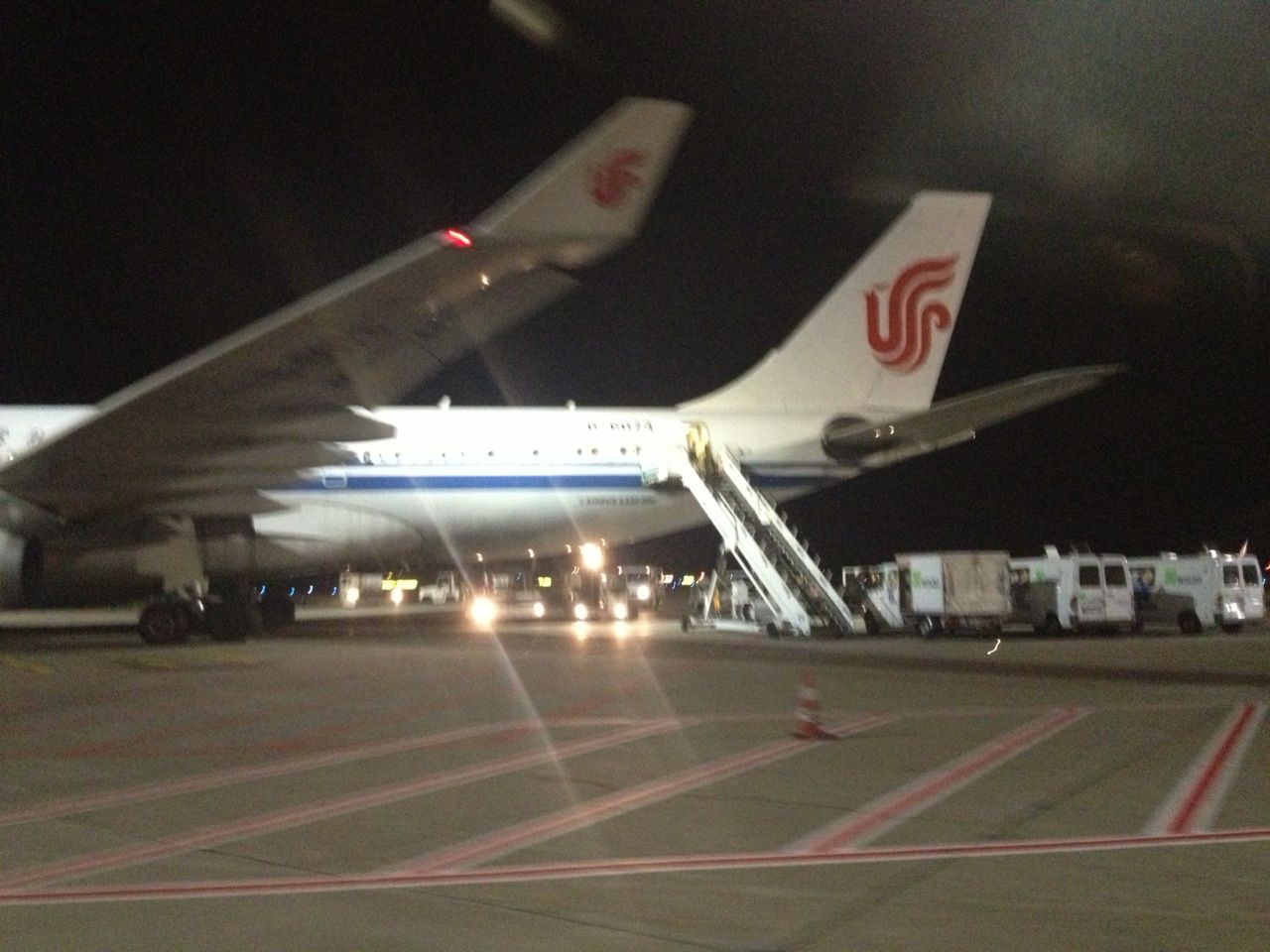 Almost under the wing!

After a quick bus ride I was in the terminal and heading for gate A76.


Once at the gate, it was clear that the aircraft had only just arrived as all the previous passengers were only just disembarking. Although this flight could now be as late as it wanted as this was my final sector.

There's always one who thinks the plane will get there quicker if they're on first.

My short time in DUS was spent sitting at the gate, as once through passport control there really isn't much to see or do. Just a sandwich bar really. Also there were 5 or 6 British tourists that seemed amazed with the vending machine, as they hadn't heard of any of the brands in it. Guessing they don't go abroad much… Boarding started at 20:37. I'd imagine that it would be a bit of a push to be away by 20:50, but surprisingly this was achieved.


LH3388
DUS-LHR
21st October 2012
737-330/D-ABEB Xanten
Seat: 23A
Scheduled: 20:50/21:15
Off stand: 20:50
On stand: 21:16


Interesting to note was that this one had been upgraded from the scheduled -500 to the -300. The same thing happened on my flight from LGW to FRA in March. Also, it means that my run of 737 classics would now be a -300, -400 and a -500. Amusingly (and somewhat amazingly), during boarding the crew came over the PA and pointed out that this aircraft was going to London Heathrow, and that somebody just got on thinking this was the Munich flight – how did that happen?! It was a reasonably full load – which will explain the bigger than anticipated plane, and it was a similar situation to my previous flight, just under an hour ago – the middle seat remained free whilst there was somebody on the aisle. A flight time of 1 hour was given.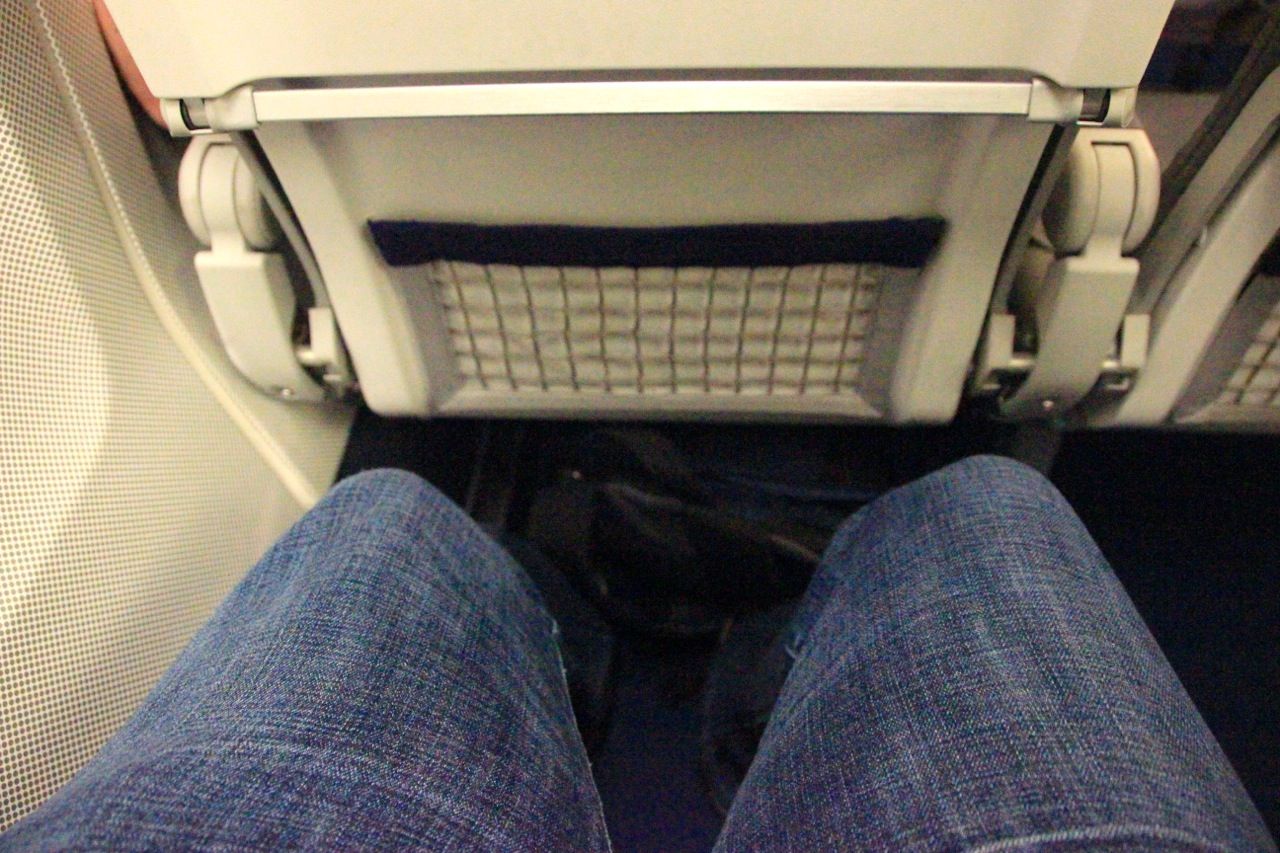 Not a huge difference in legroom from my previous flight.

Pushback was at 20:50 local and we made our way over to the same runway that I had touched down on just under an hour ago.


Take off was at 21:00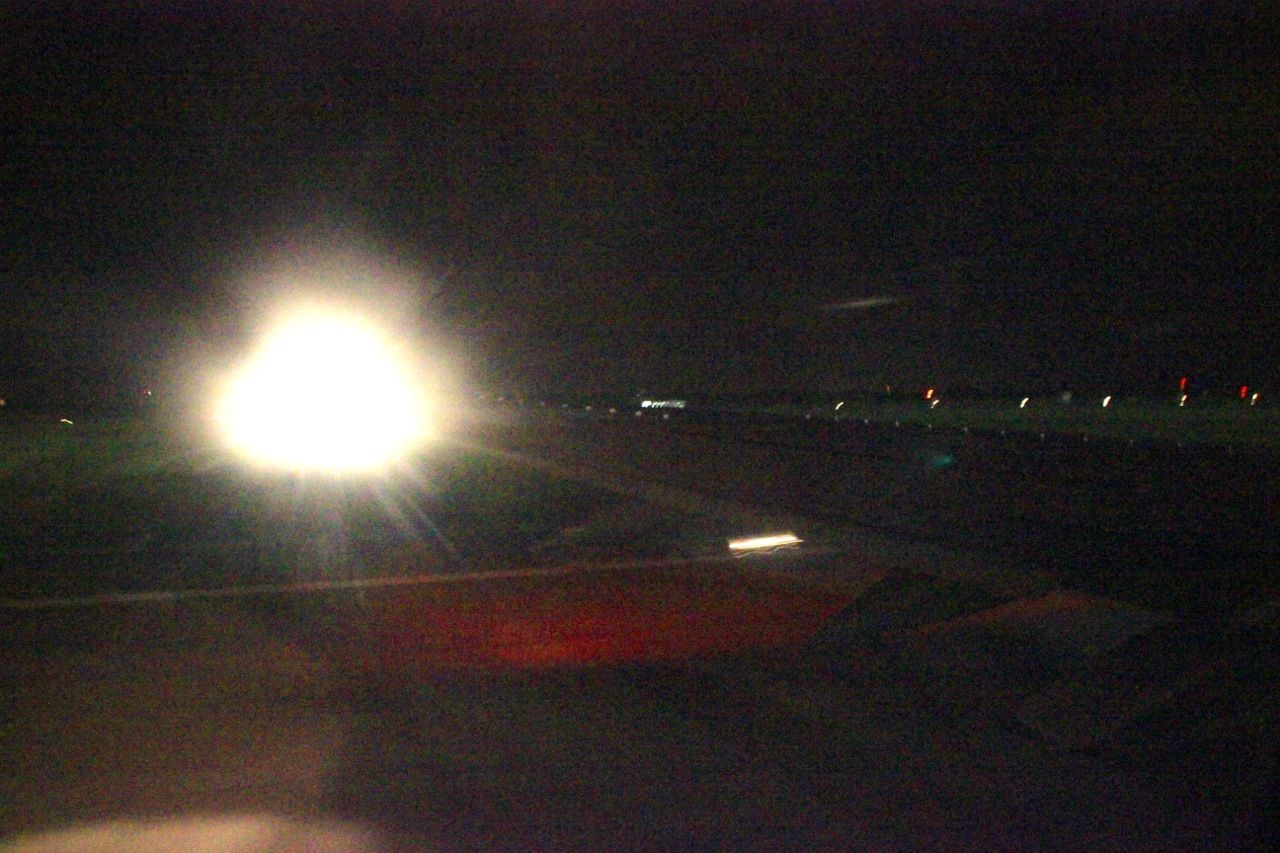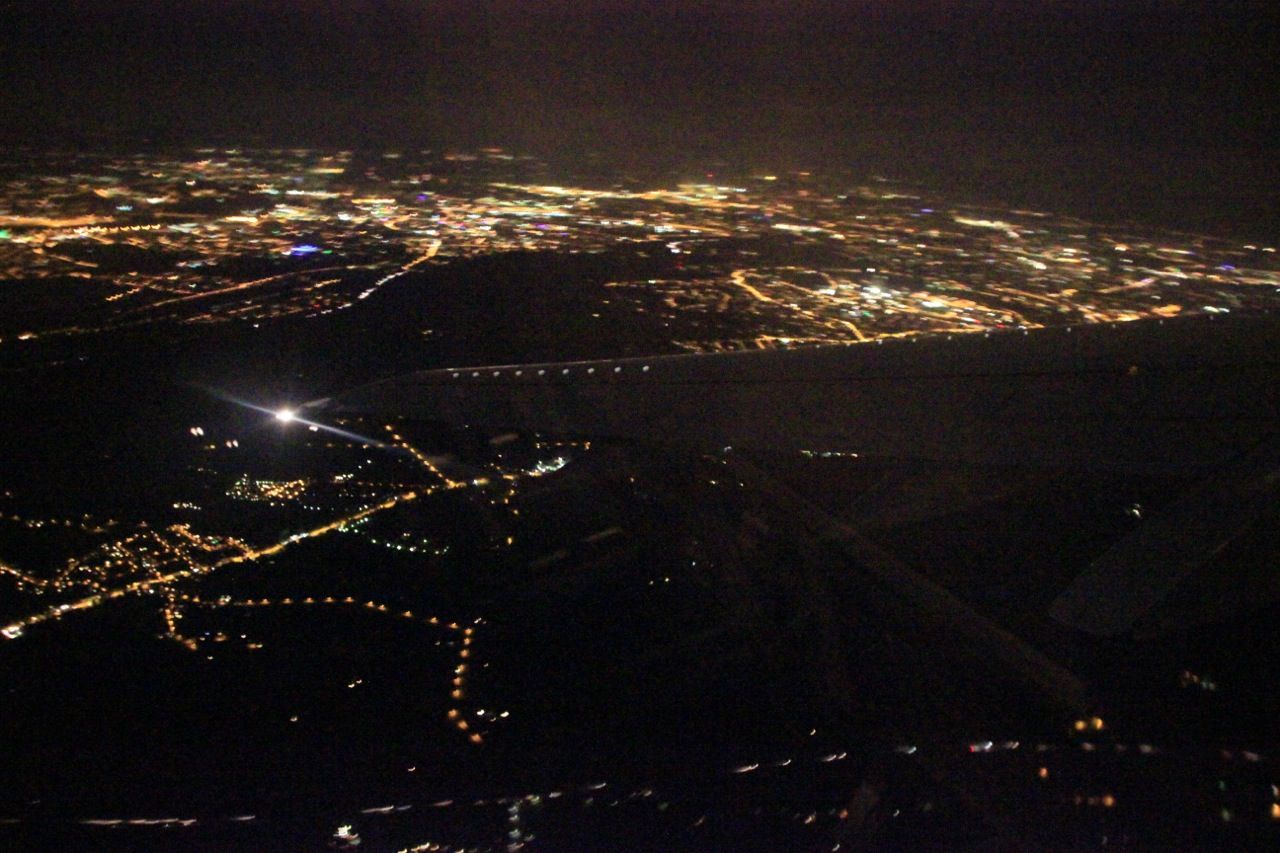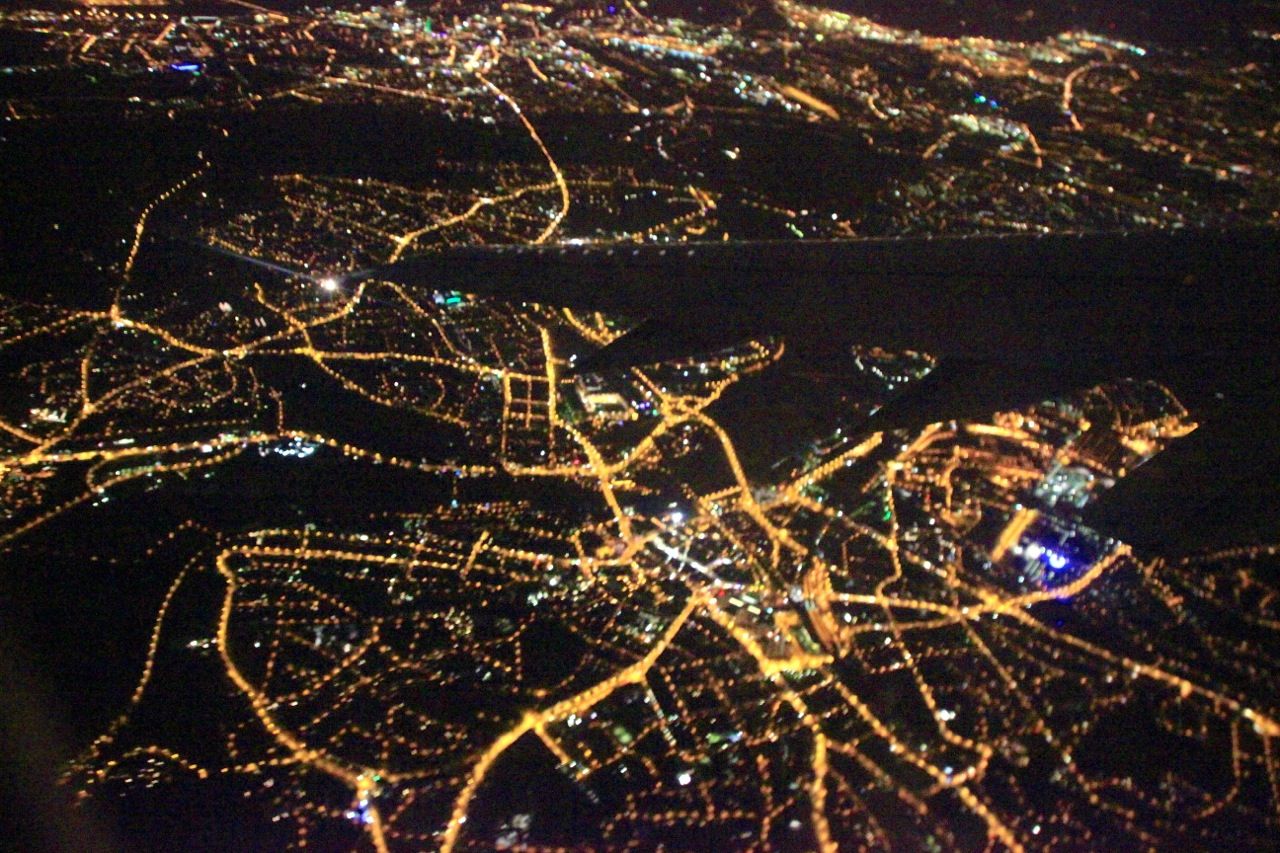 We made a 180 degree turn to fly back past DUS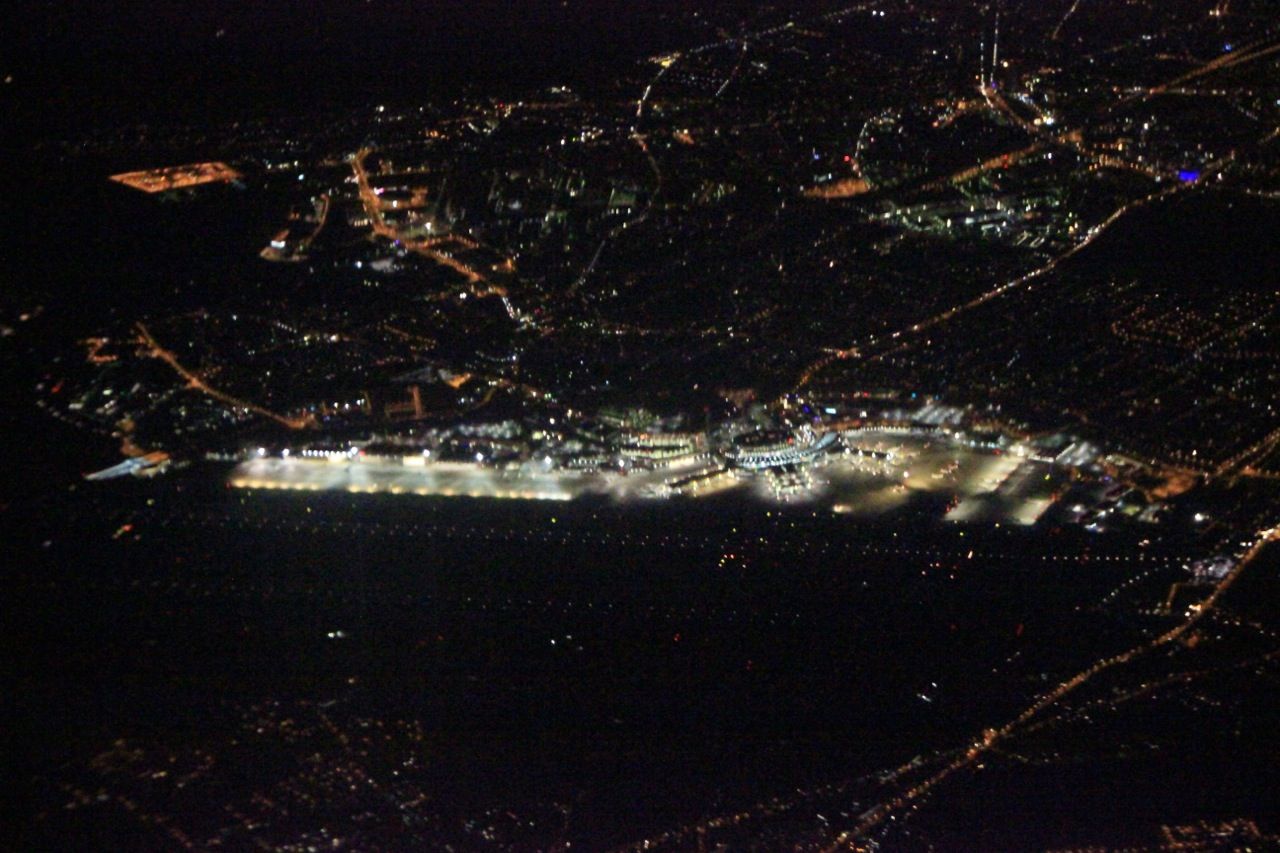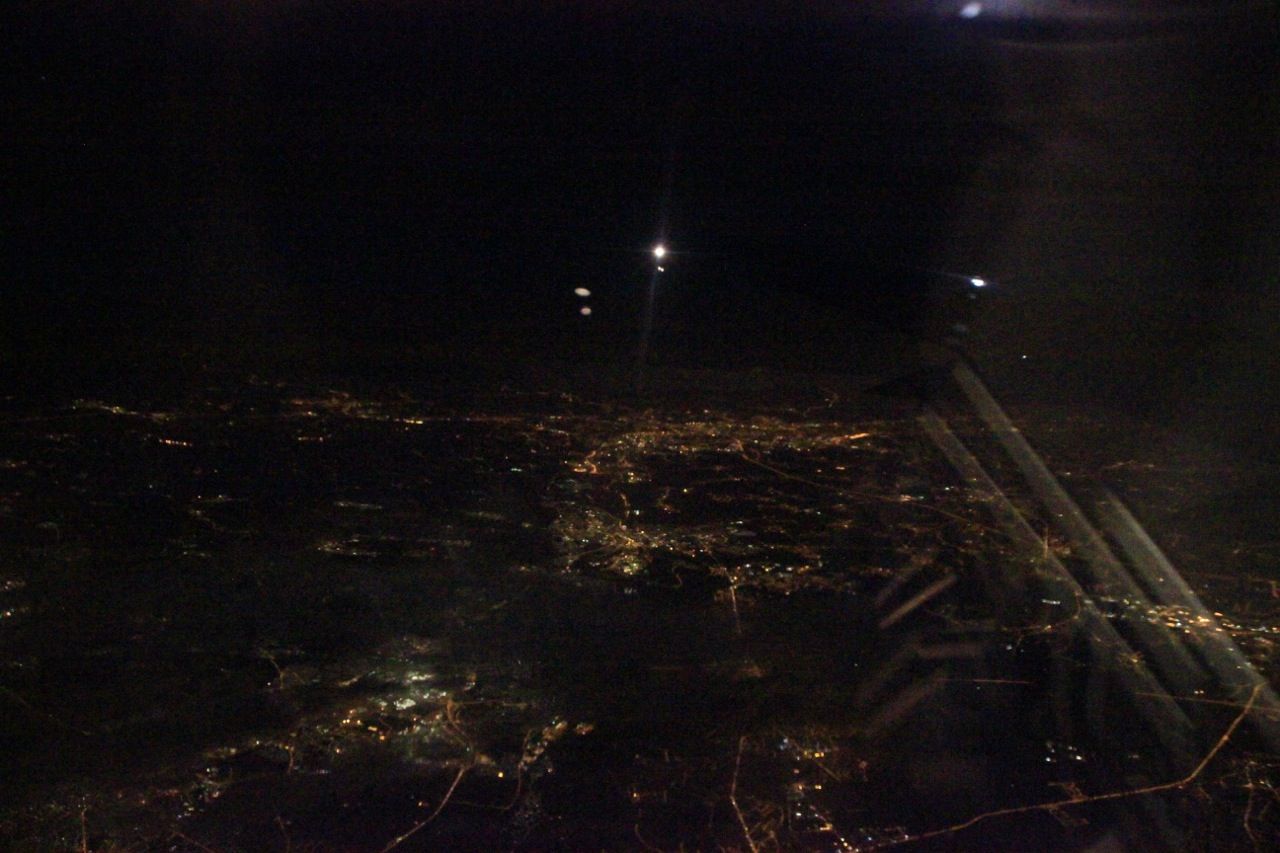 Last view of the ground until the M25!

Tonight's Lufthansa roulette meal threw up a cheese sandwich. Delivered with a smile. And an OJ.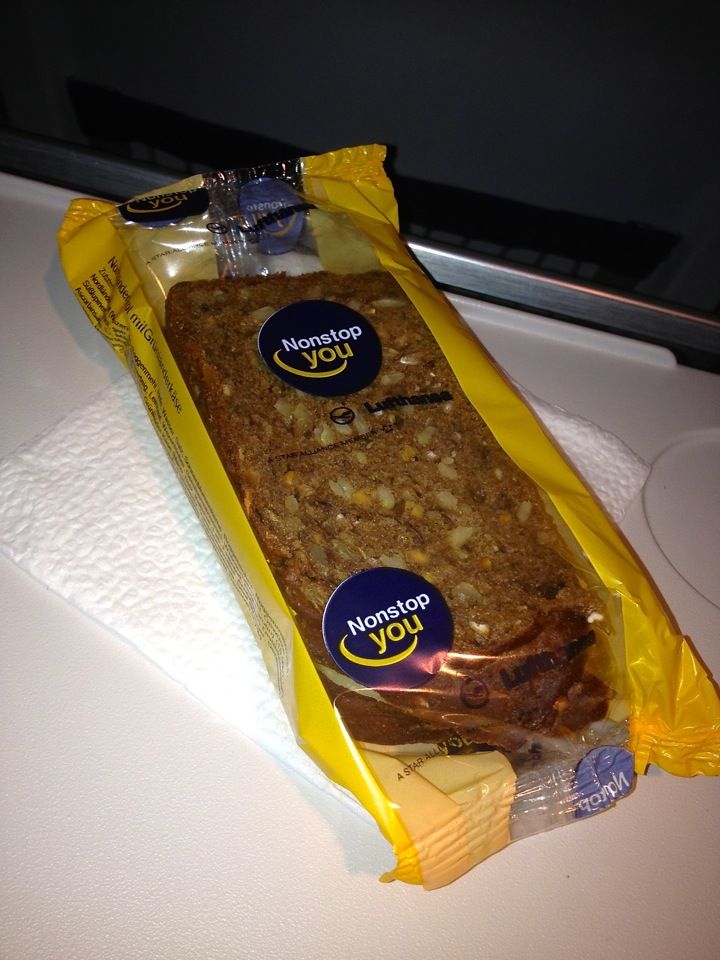 The rest of the flight was much like the last. Uneventful until, descent started at just before 20:30 UK time.

Another cabin view just for the sake of it.

The captain came over the PA during the descent to inform us that we were to be put into a holding pattern for 5 to 10 minutes. This came as no surprise though. The weather update was no surprise either – windy and wet!
Descent was a pretty dull affair. Due to the cloud cover there wasn't much to be seen until around 1000ft.

The view for most of the descent

Then it was a pretty hard touchdown on to 09L, and a short taxi over to T1 pulling up alongside a freshly painted BD/BA A319.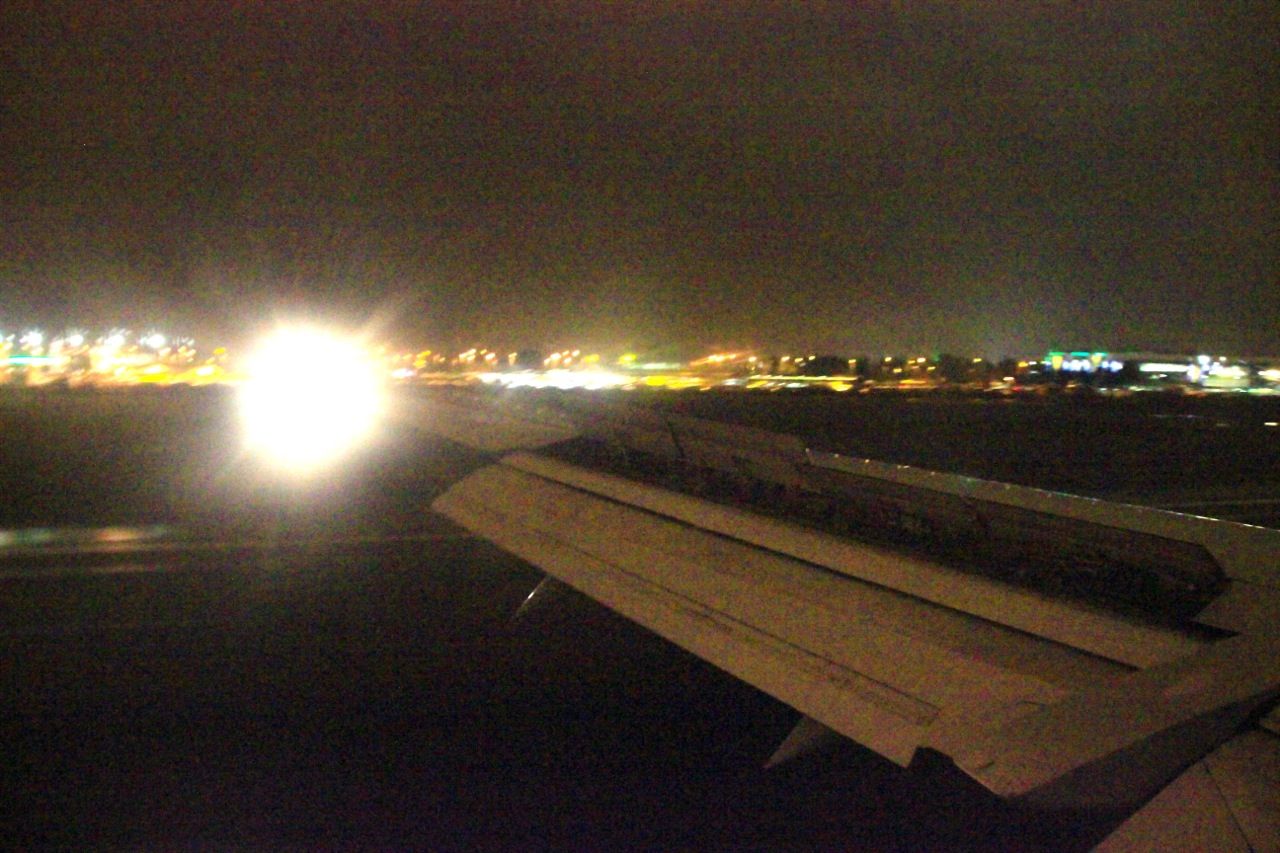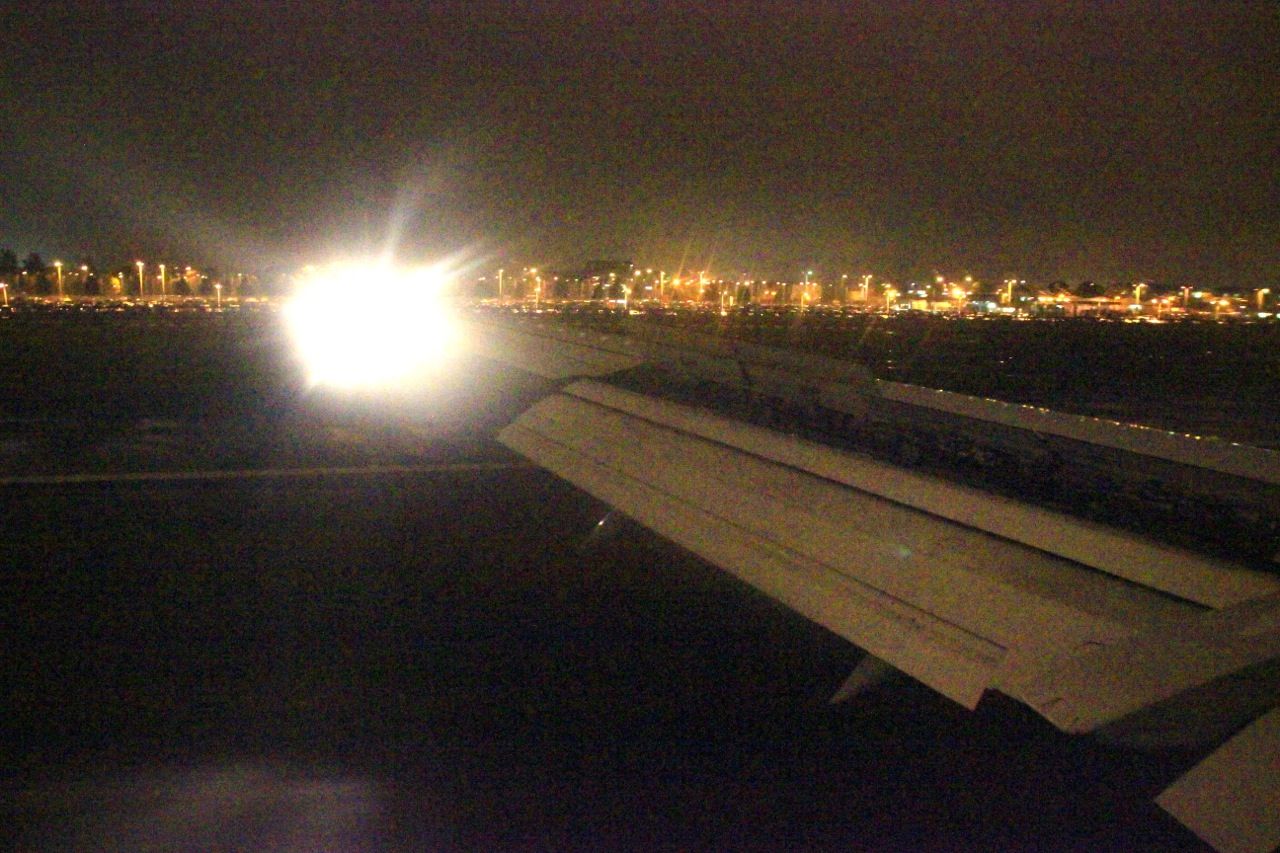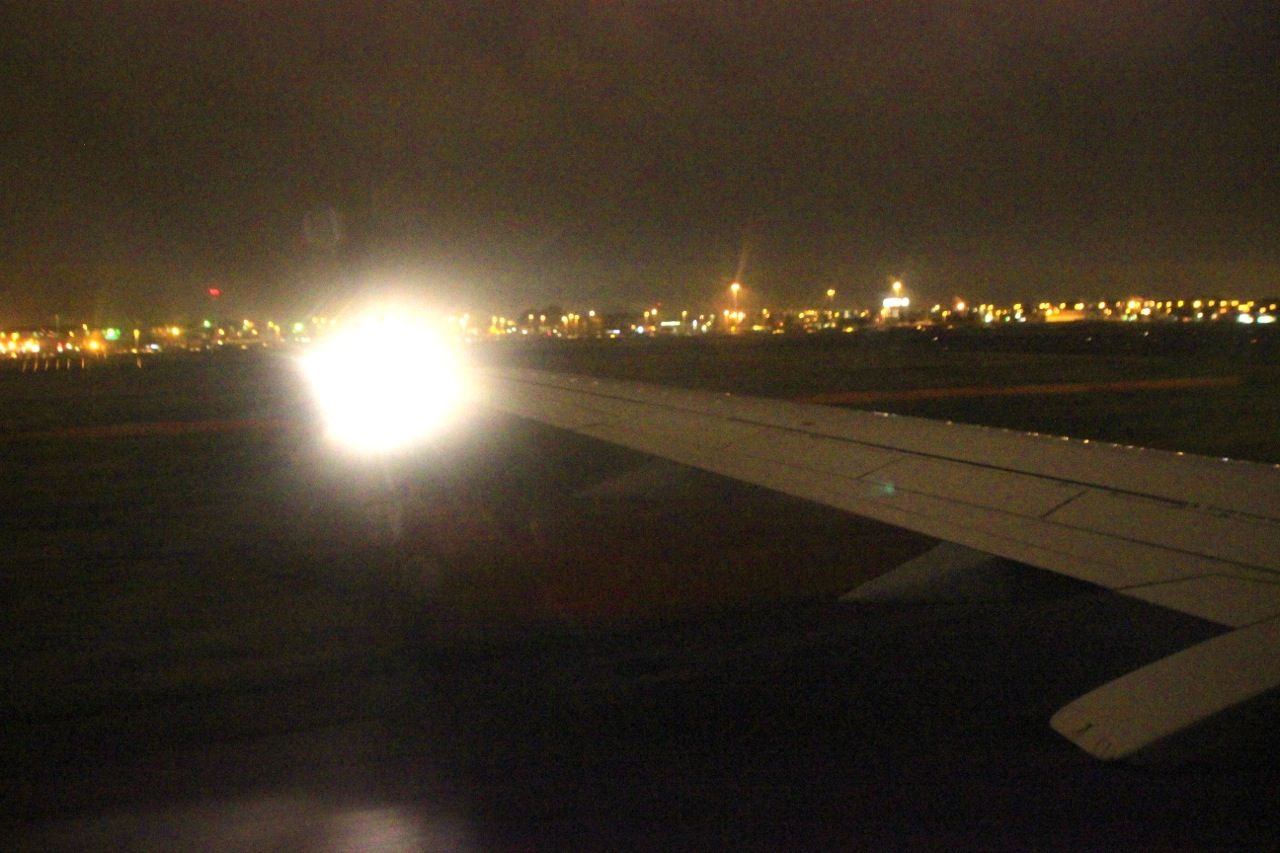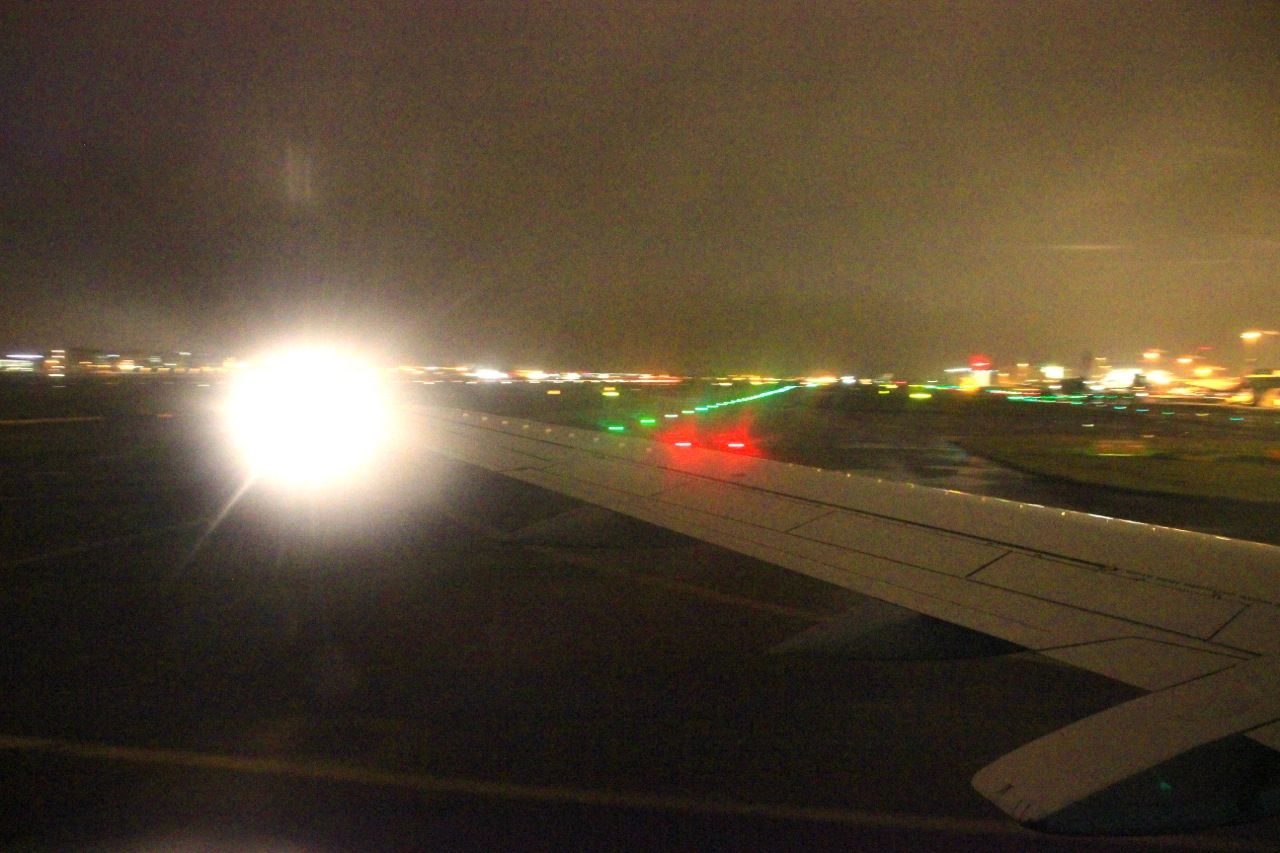 After waiting round for about 5 minutes on stand, the cabin crew came over the PA and announced we would be disembarking through the rear doors. Unusual, but a nice surprise.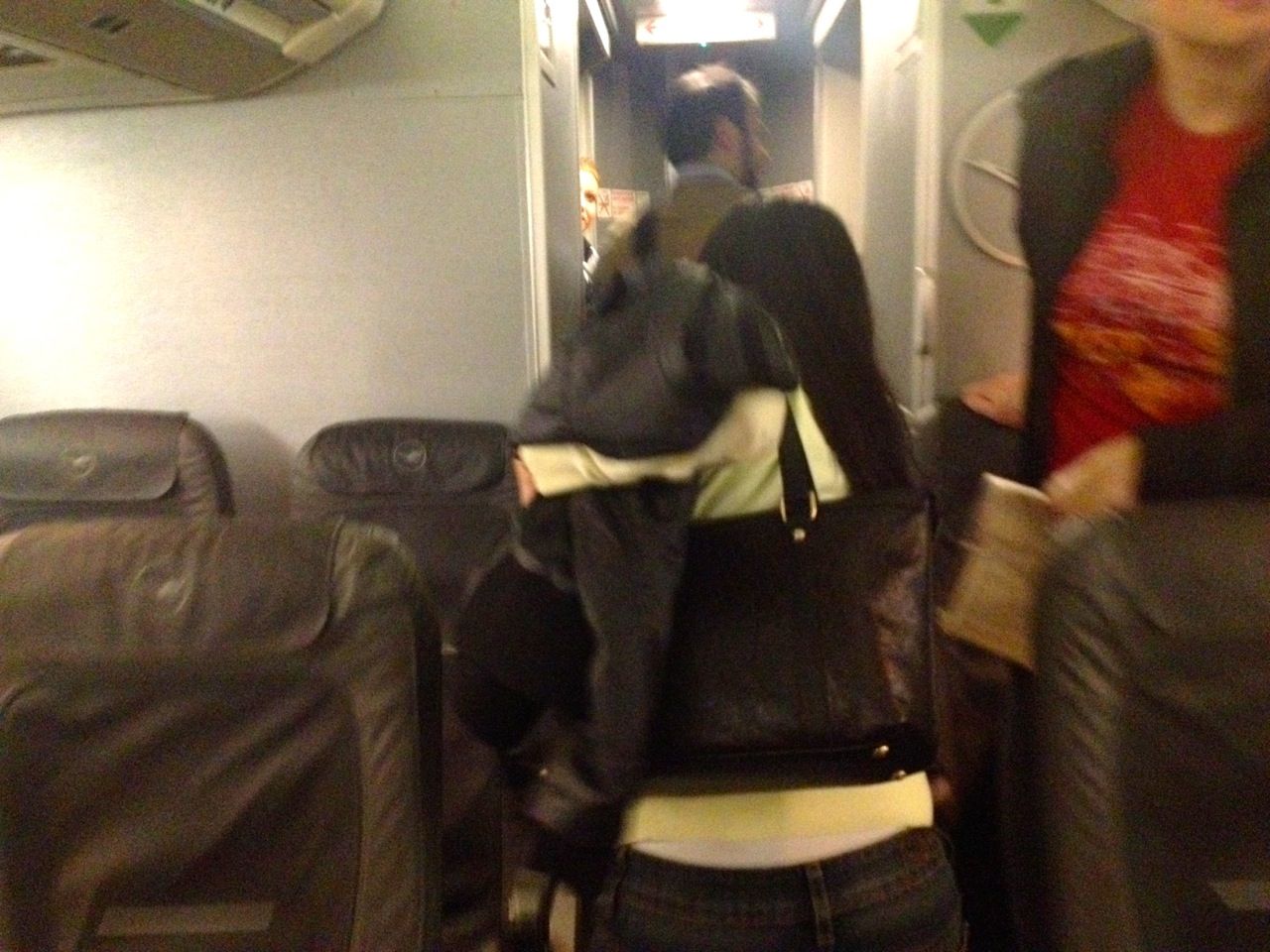 There was a ground crew member shouting at me while I was taking these pictures but it was only because she was holding the door open for me and I was taking my time – a quick "sorry" and she gave a smile and said that's fine and I was on my way. A world away from the ground crew I experienced at BHD back in July.


After this, it was through the numerous corridors of T1 to immigration.

Good to see a 737 classic at LHR
Explored pretty much every corner of this place yesterday…

Passport control was pretty quick, then through to arrivals.

Surprised they haven't seen an opportunity to stick a duty free shop in here.
Departures area is pretty empty at this time of night.

And finally, out to the central bus station for the coach home, arriving at around 23:00 pleased that today's flights had gone exactly to plan. Now it was time to hang around for 45 minutes for the coach home.