Qatar Airways | Boeing 787 | DOH-ARN | Business
This Trip
British Airways | Airbus A320 | LHR-ARN | Club Europe
Clarion, Stockholm Arlanda
Qatar Airways | Boeing 787 | ARN-DOH | Business
The Airport Hotel, Doha
Qatar Airways | Airbus A350 | DOH-SIN | Business
Crowne Plaza, Singapore Changi
Cathay Pacific | Boeing 777-200 | SIN-HKG | Business
Cathay Pacific | Boeing 747-400 | HKG-HND | First Class
Hilton, Tokyo Odaiba
ANA | Boeing 787 | HND-ITM | Premium Class
Courtyard by Marriott, Osaka
Asiana | Airbus A330 | KIX-ICN | Business
Four Points by Sheraton, Seoul
EVA Air | Airbus A330 | ICN-TPE | Business
Novotel, Taipei Taoyuan Airport
EVA Air | Boeing 777-300ER | TPE-SIN | Business
Conrad Centennial, Singapore
Qatar Airways | Airbus A330 | SIN-DOH | Business
Doubletree by Hilton, Doha Old Town
Qatar Airways | Boeing 787 | DOH-ARN | Business
Radisson Blu, SkyCity, Stockholm Arlanda
SAS | Boeing 737-600 | ARN-GOT | SAS Plus
Sun Air | Dornier 328 Jet | GOT-MAN | Euro Traveller
Hilton, Manchester Airport
British Airways | Airbus A319 | MAN-LHR | UK Domestic
Airline: Qatar Airways
Aircraft: Boeing 787-8
Route: Doha Hamad – Stockholm Arlanda
Flight number: QR171
Seat number: 4A
Cabin: Business
Flight date: April 2016
Check In / Security
As I had already checked in for this flight in Singapore, I didn't have any need to visit the check in desks at Doha. However, as there is a dedicated Business security lane, I made a pass of them anyway. It was probably one of the better Business check in areas I've seen, however this doesn't come as much of a surprise due to the fact the airport is virtually brand new. It seemed as though if I had checked in, it would have been a very relaxed experience.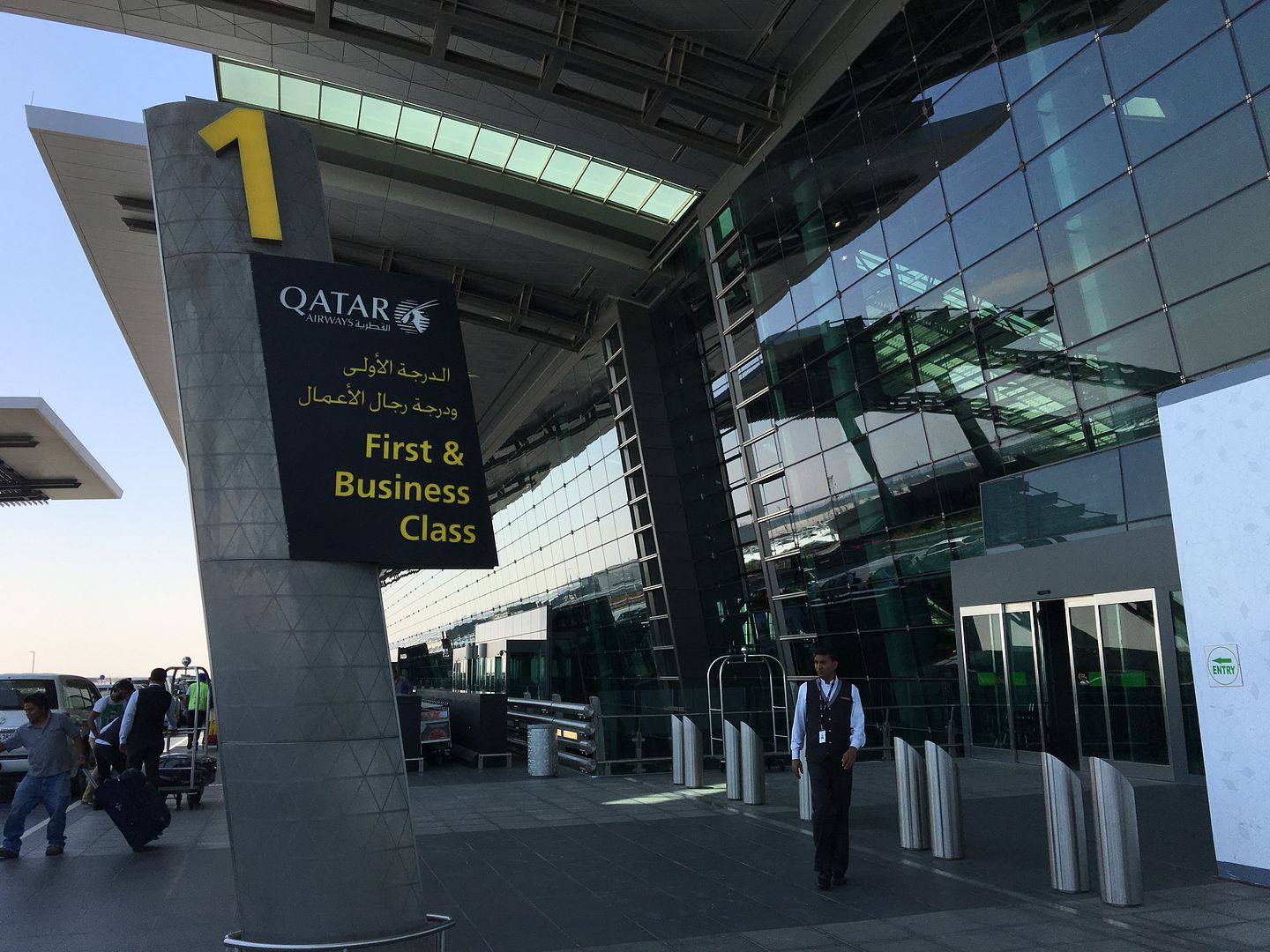 As I was the only person at security, I was processed in just a minute or two.
Lounge
The lounge was the same one that I had previously visited on this trip. Thankfully, it was deserted at this time, meaning I could get a good look around. It was of a decent size and included quite a few separate areas, but in my opinion, despite being visually impressive, it lacked any real wow factor.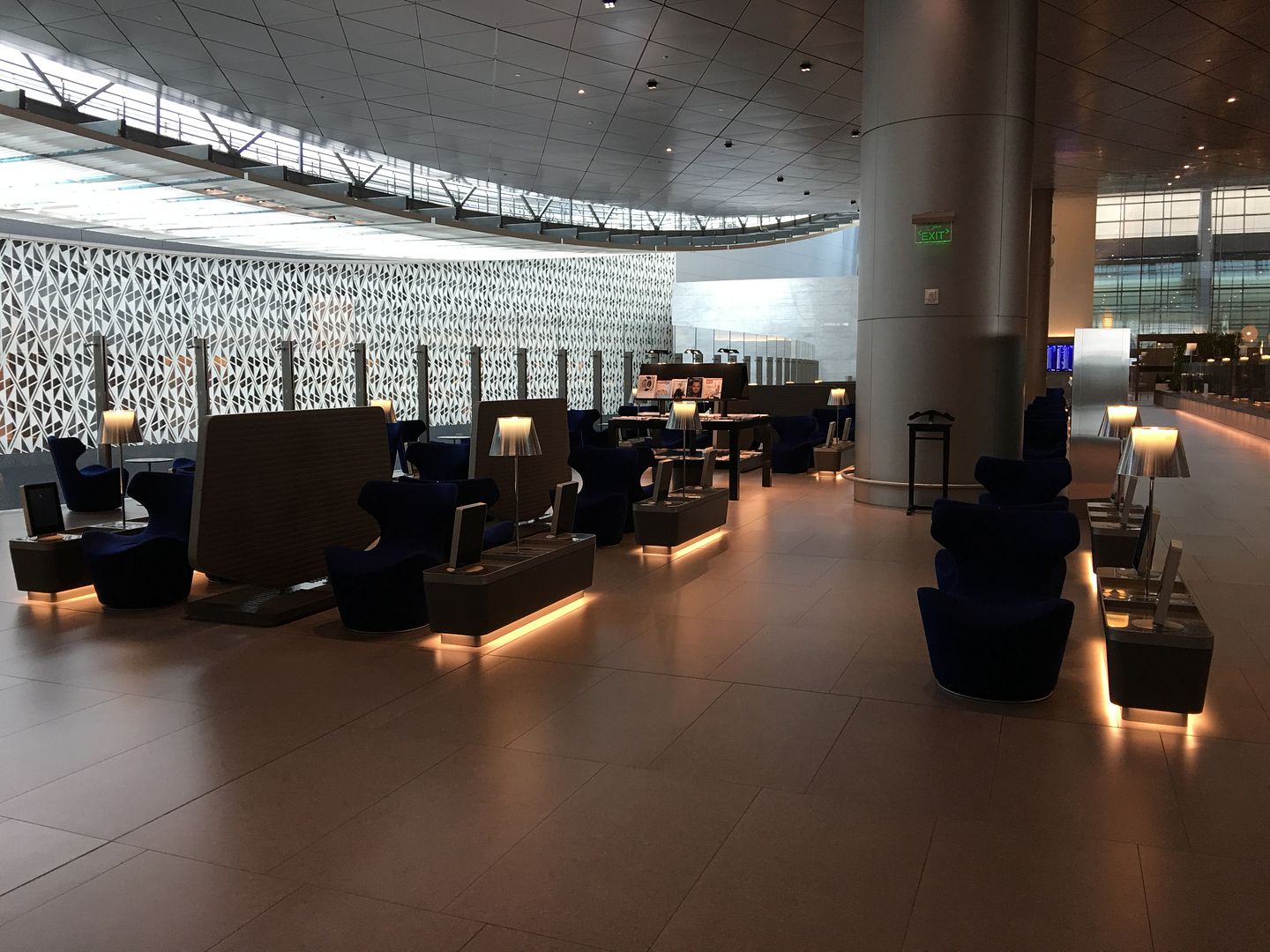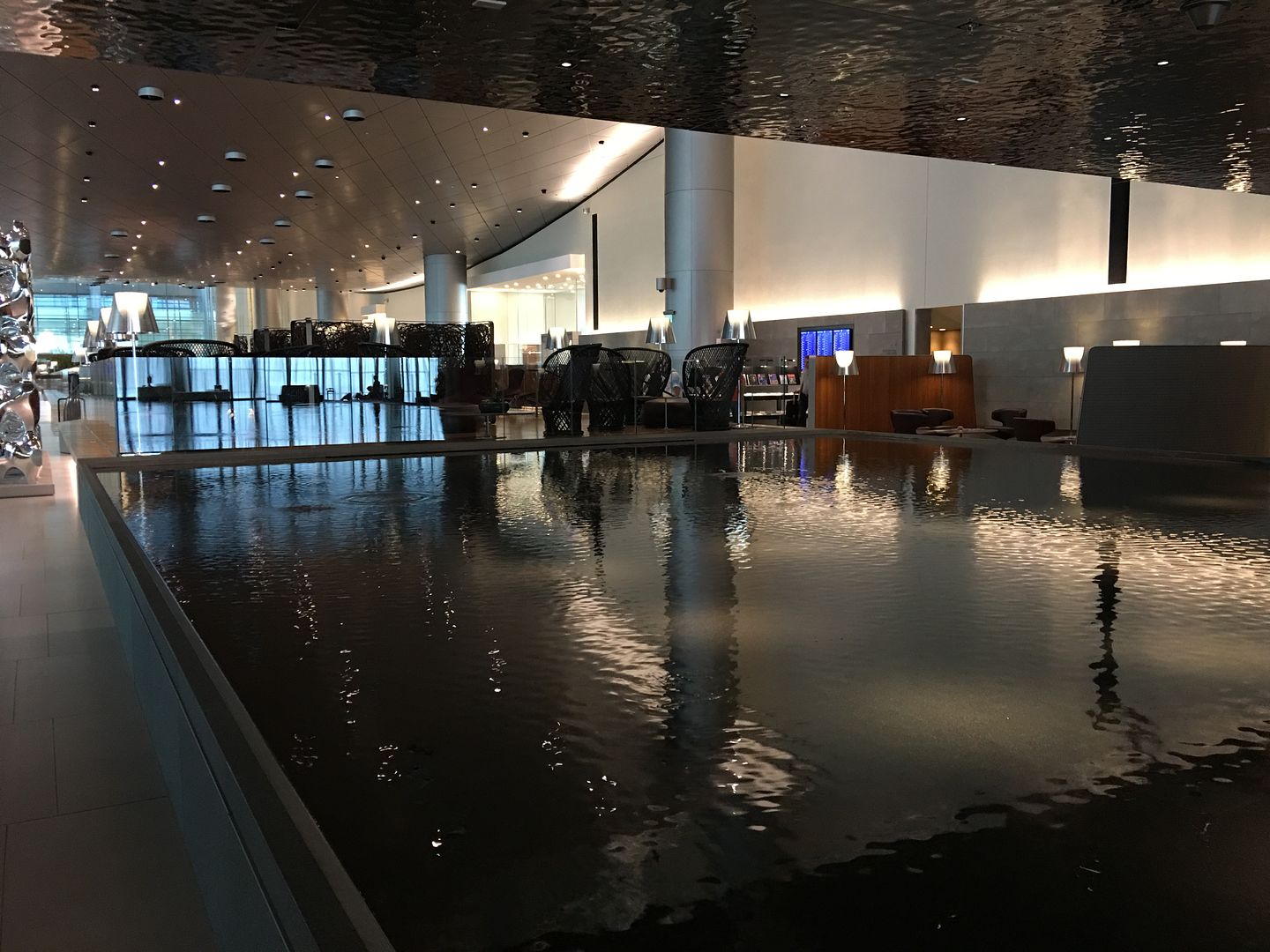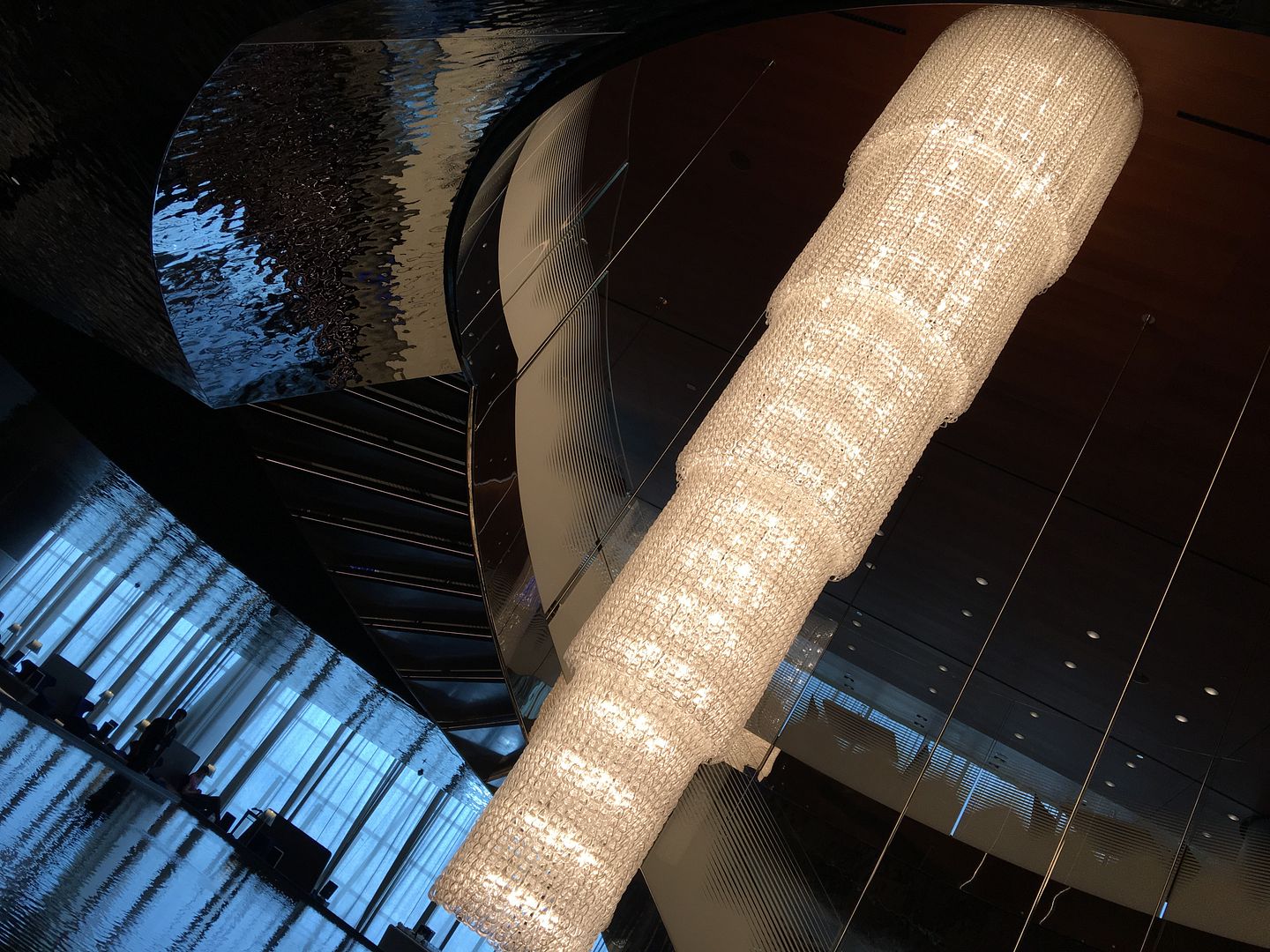 Upstairs was a restaurant area, complete with manned bar.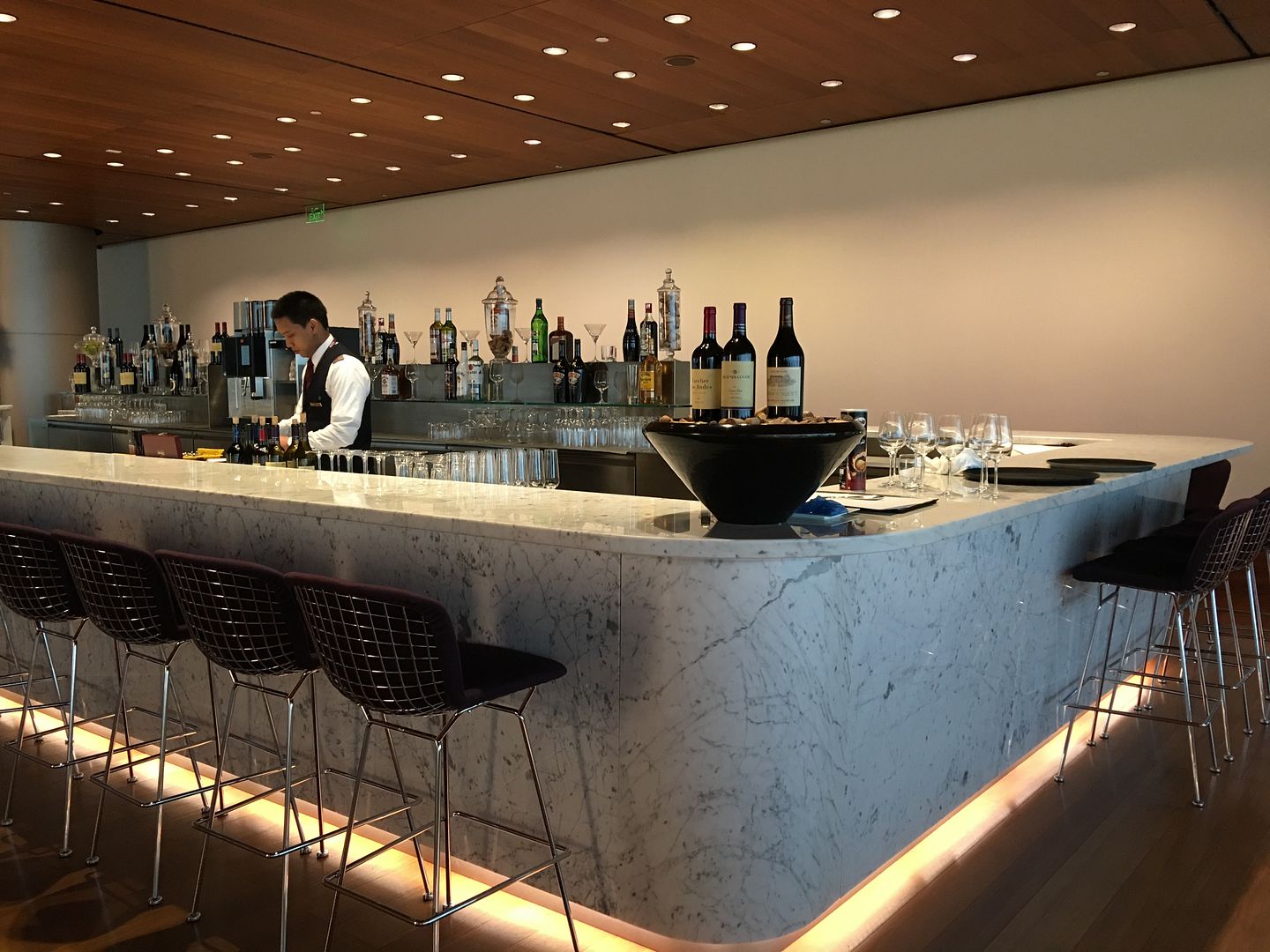 There are menus available, but they aren't present on any of the tables – you have to approach the podium to get one.


There was also a pretty sizeable business centre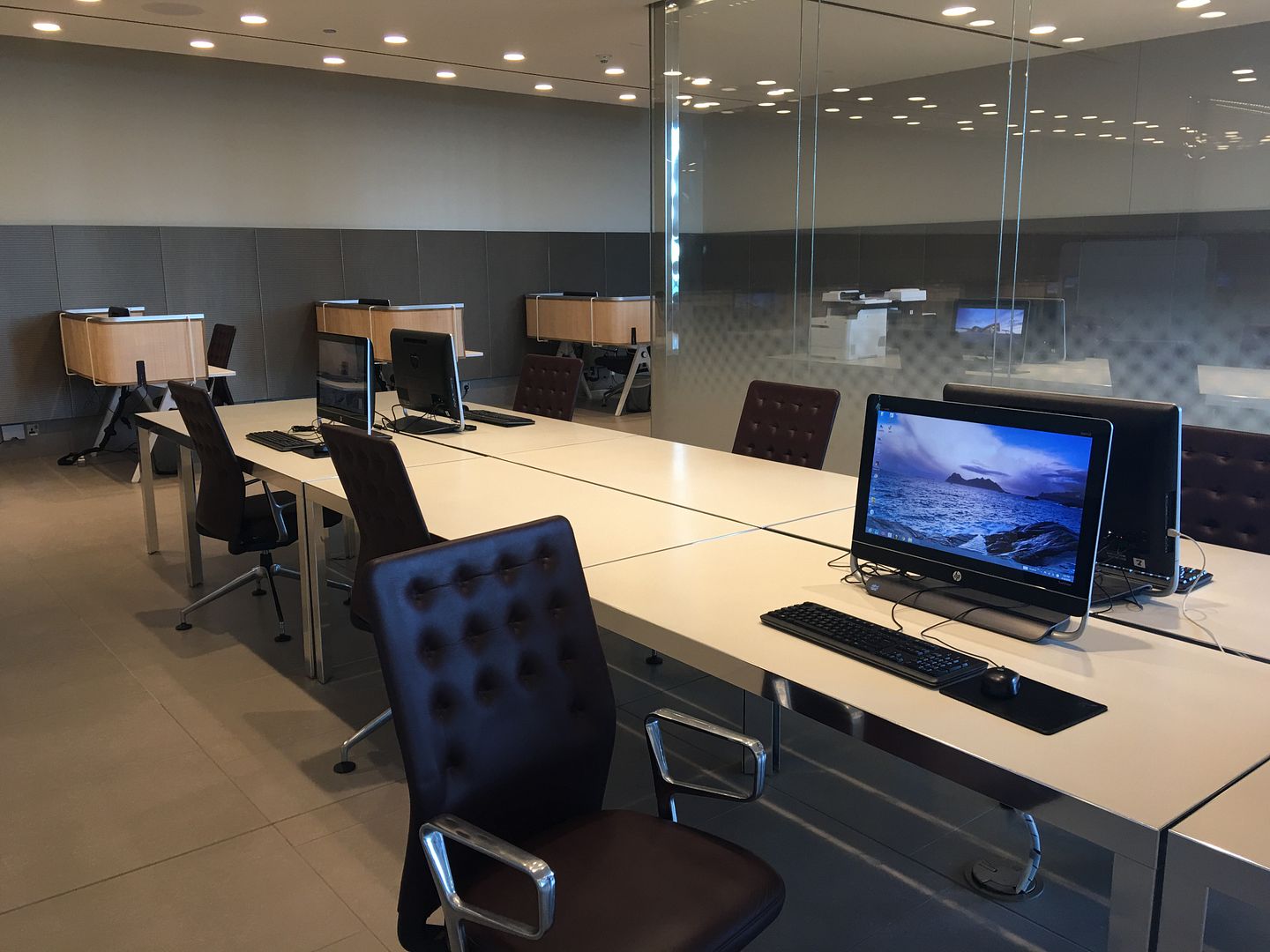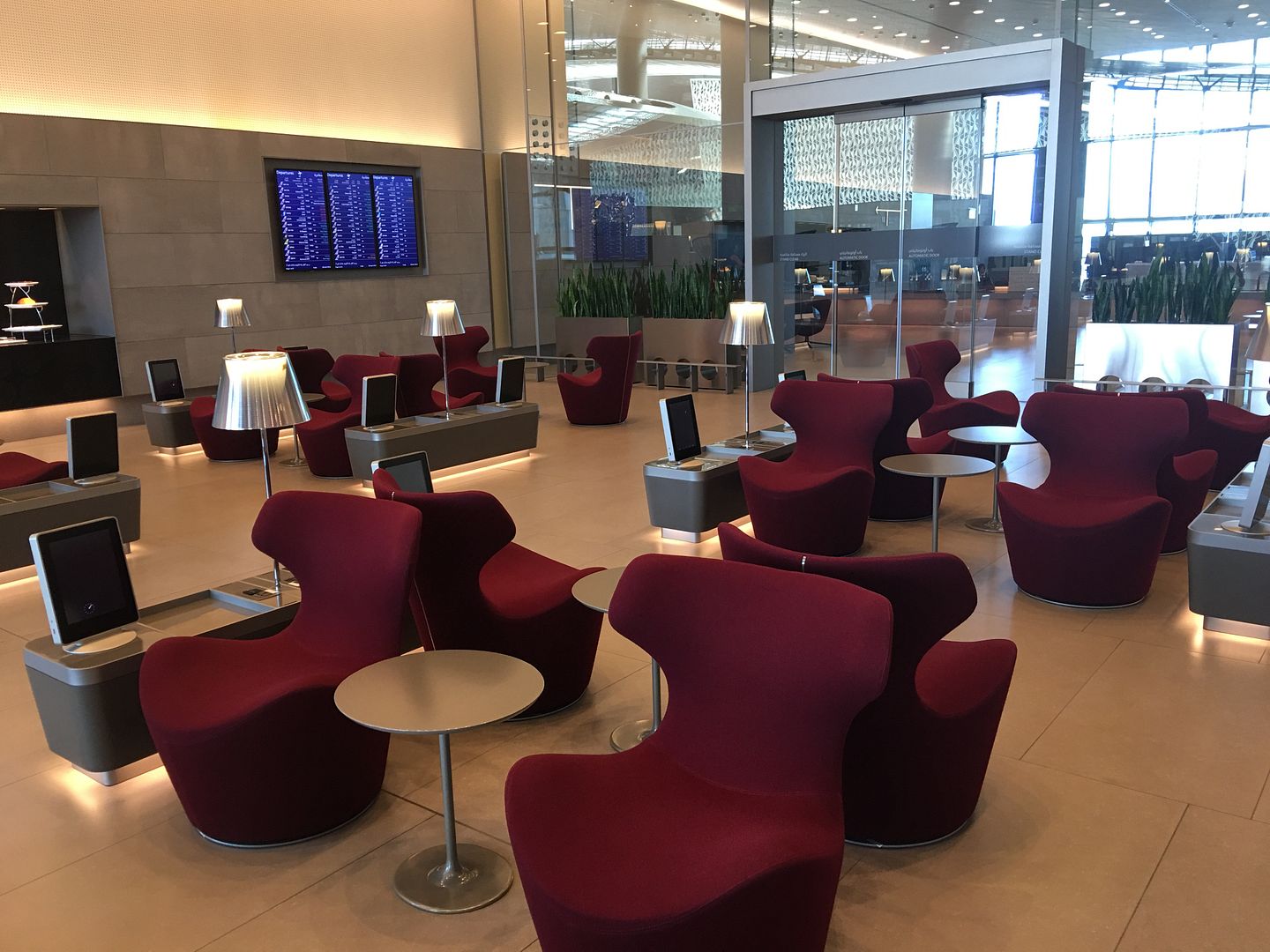 As well as a small gaming area.


At the opposite end to the main restaurant, there is a "dining resort" where you can get any option of sandwiches made.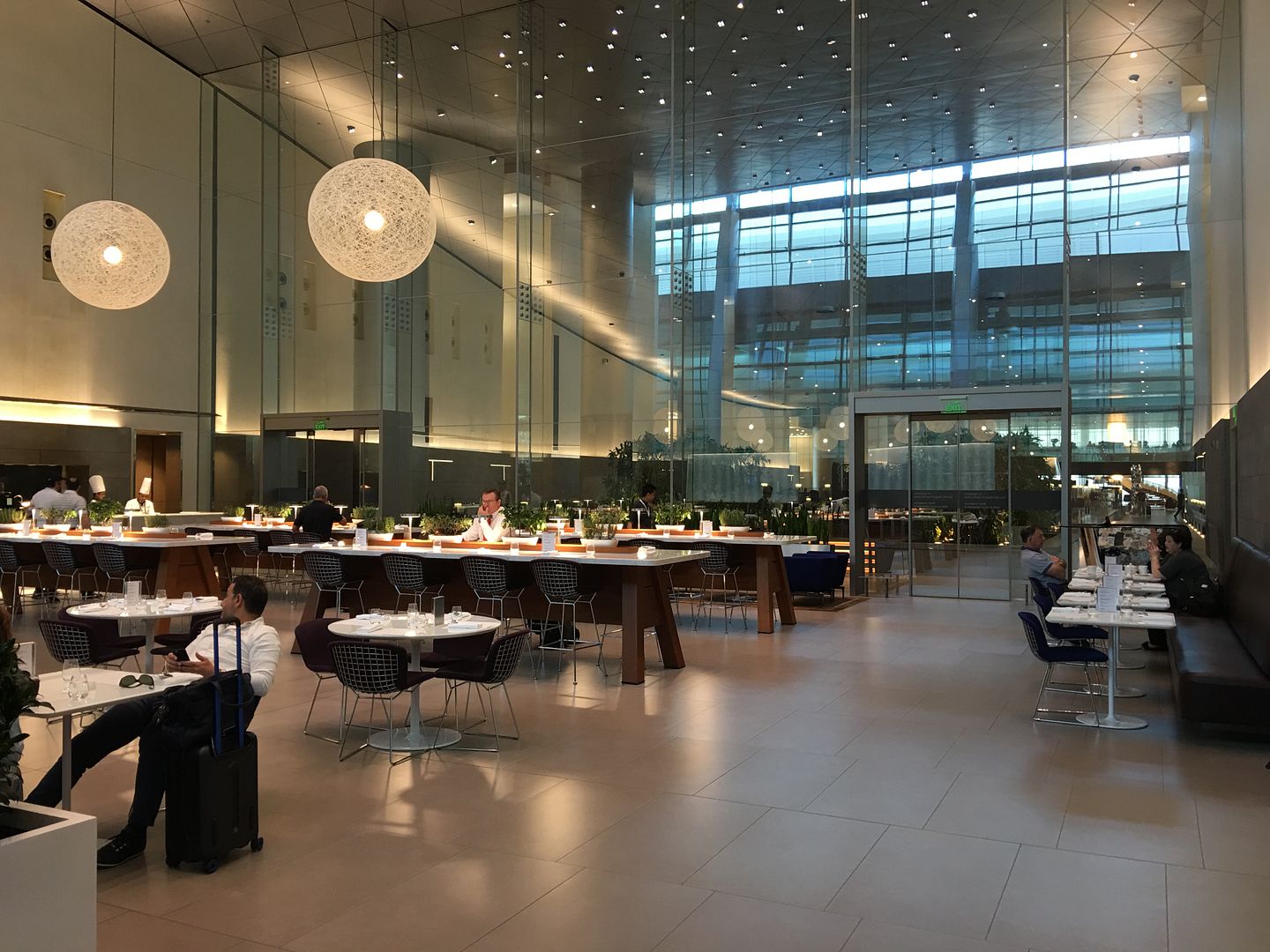 Boarding / Onboard
As seems to be frequently the case in Doha, Business class was boarded after economy. From what I could see, the boarding order was strictly enforced. Once onboard, I made my way to seat 4A.


Ready and waiting was a blanket and pillow.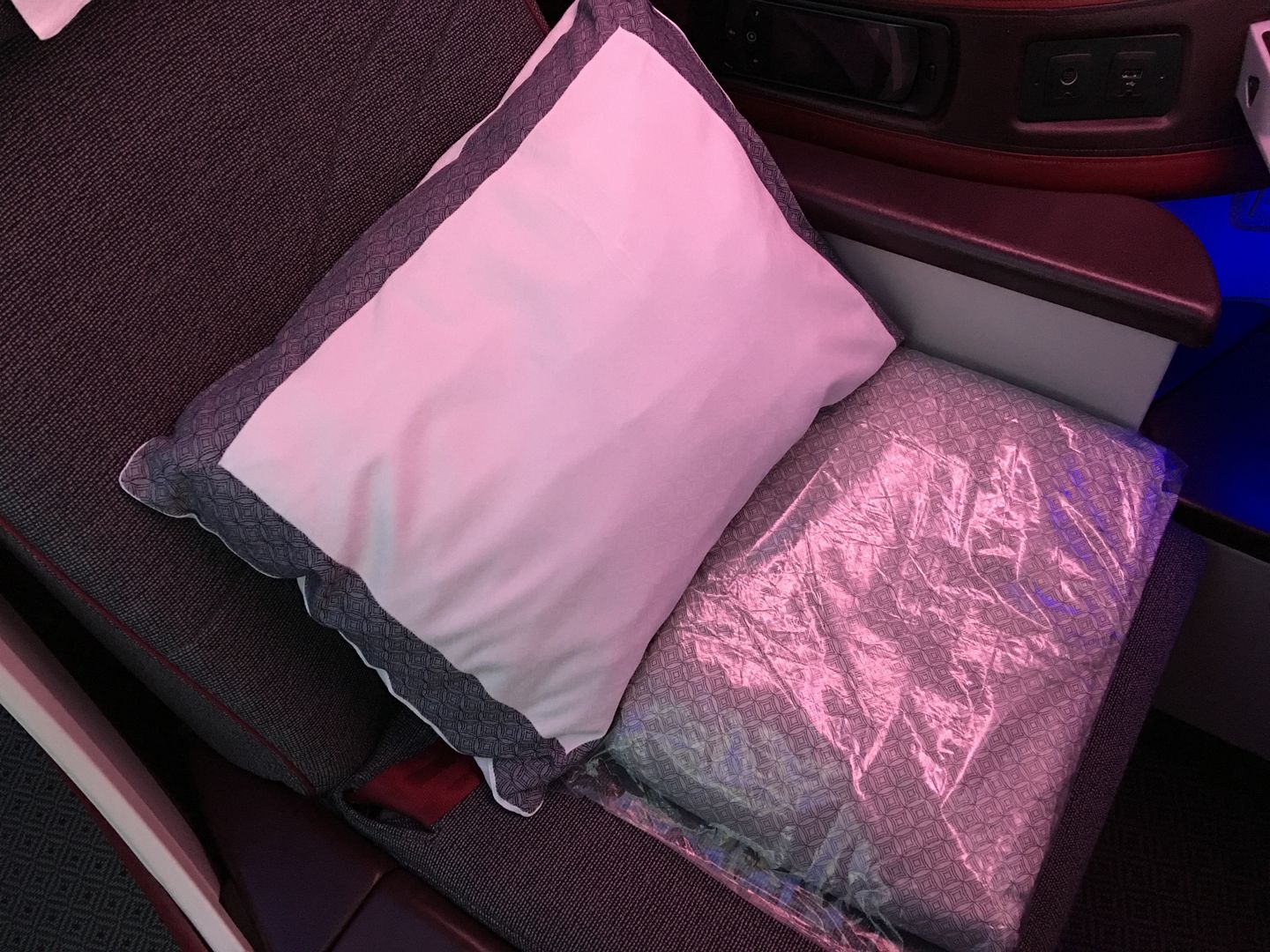 Also this seat features plenty of storage options.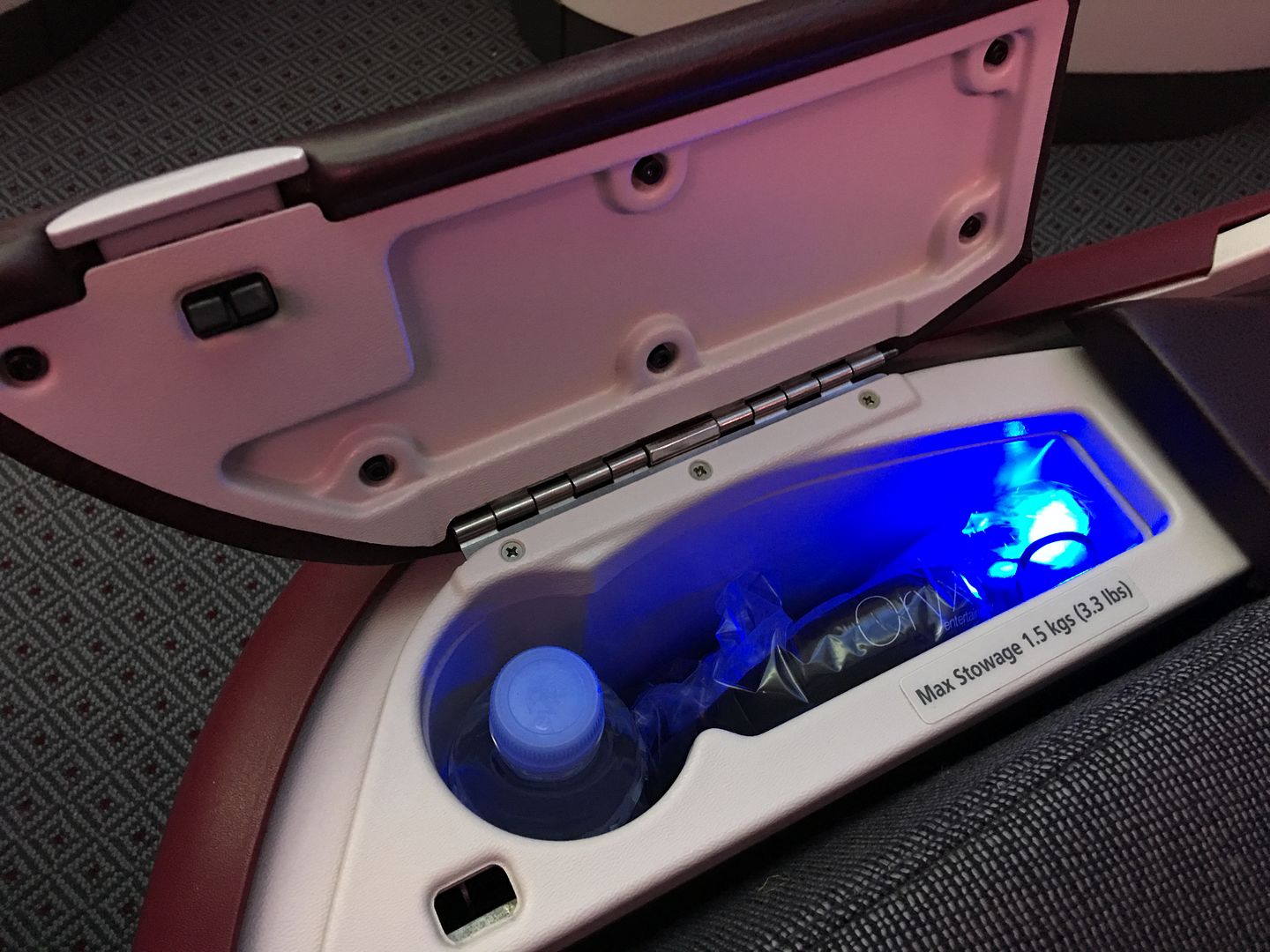 Service
The service started on the ground with welcome drinks and hot towels being handed out.


However due to push back starting, menus had to wait until we were in the air.


Once we were airborne, an initial drinks run took place.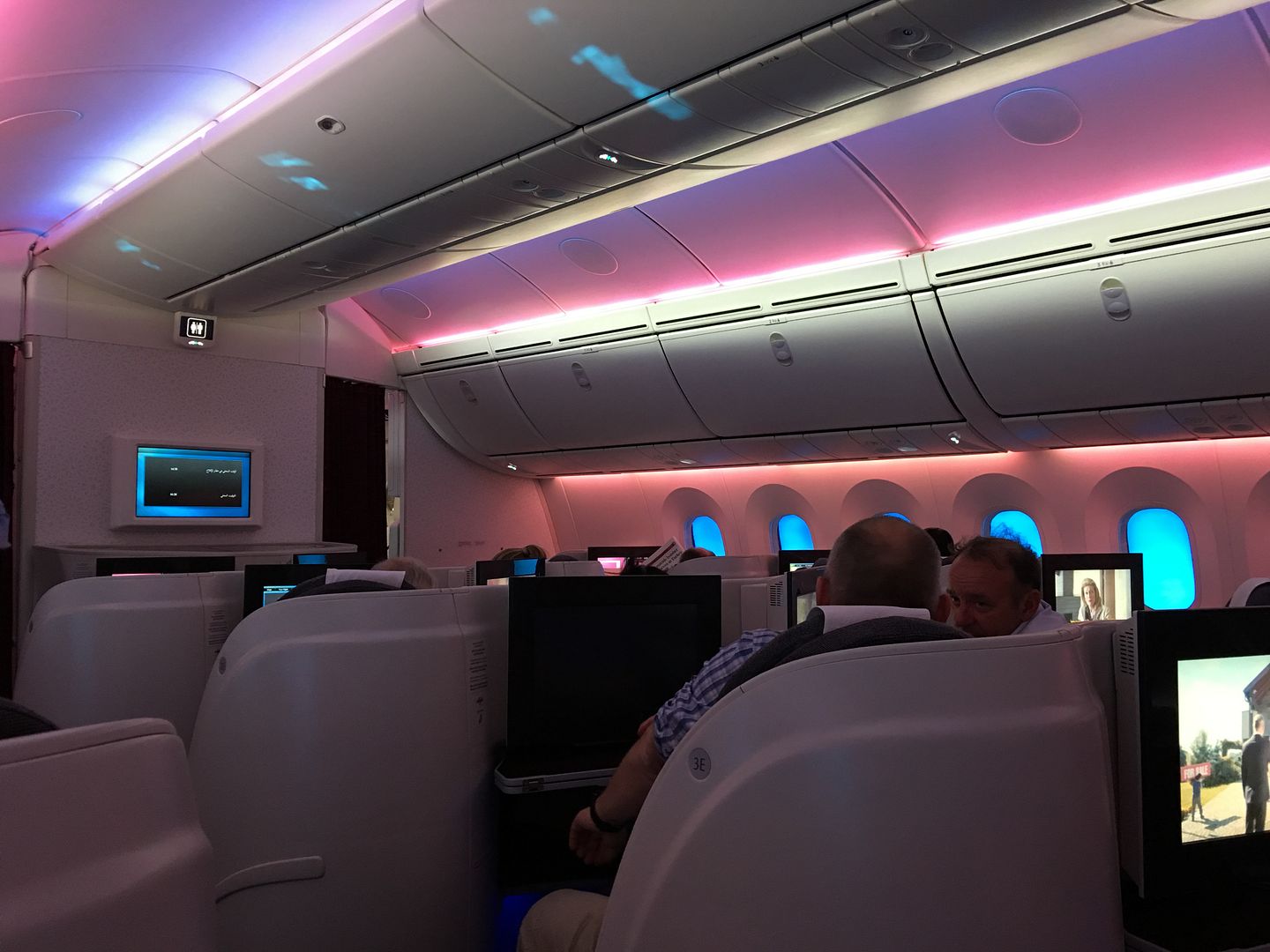 Although mine got forgotten, and it was only when distributing the nuts did the crew member in question then remember.


Also around this time, the Georgio Armani amenity kits were handed out.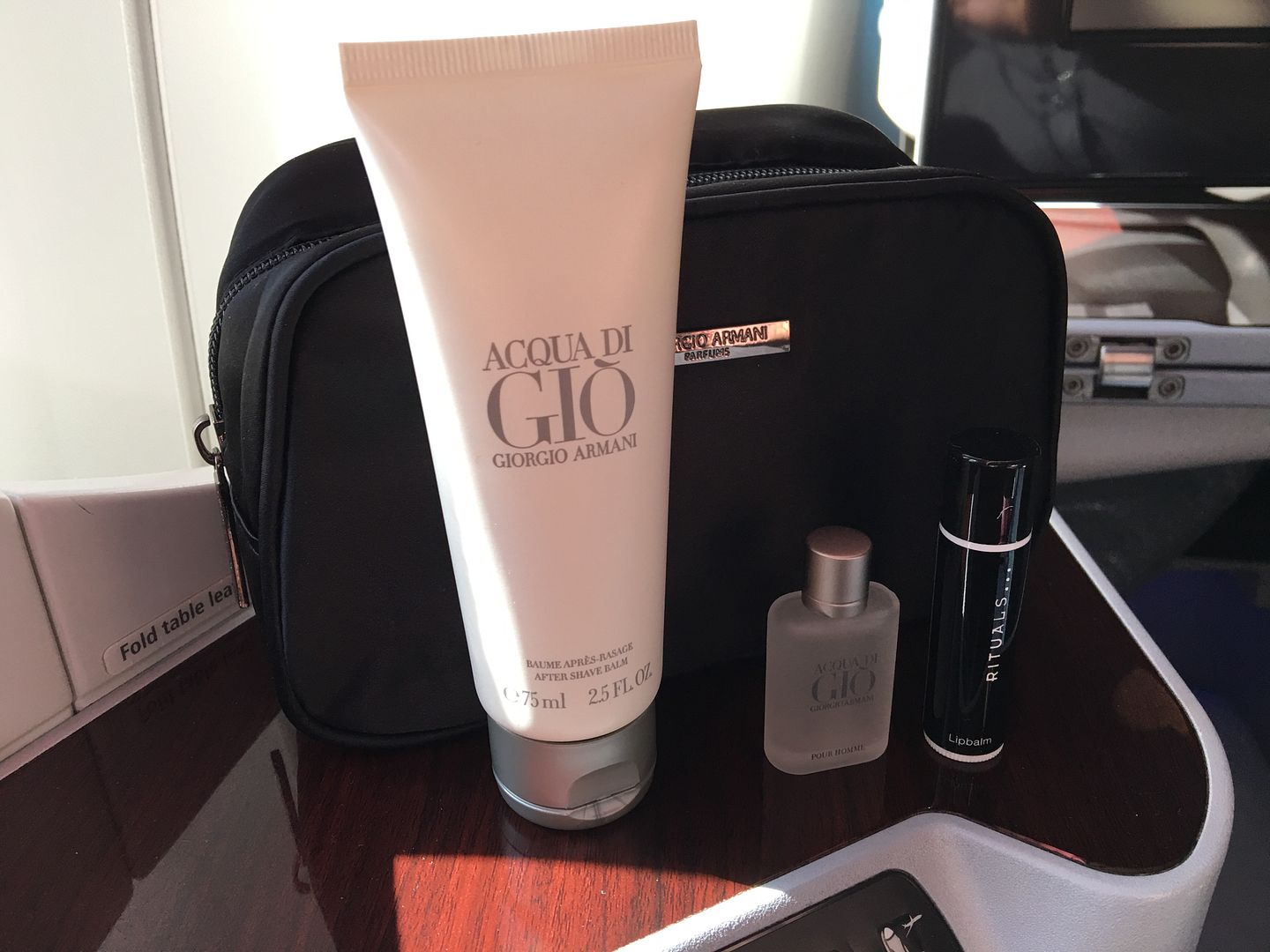 Followed shortly after by the meal service, of which I went for the fish option.


Once everybody had finished eating, the cabin lights were dimmed, the 787's unique windows were dimmed and that was that. No chocolates after dinner, a drink that I had ordered never turned up (again), a hot towel that was handed out after eating took a good hour to be collected and the on board bar wasn't even set up.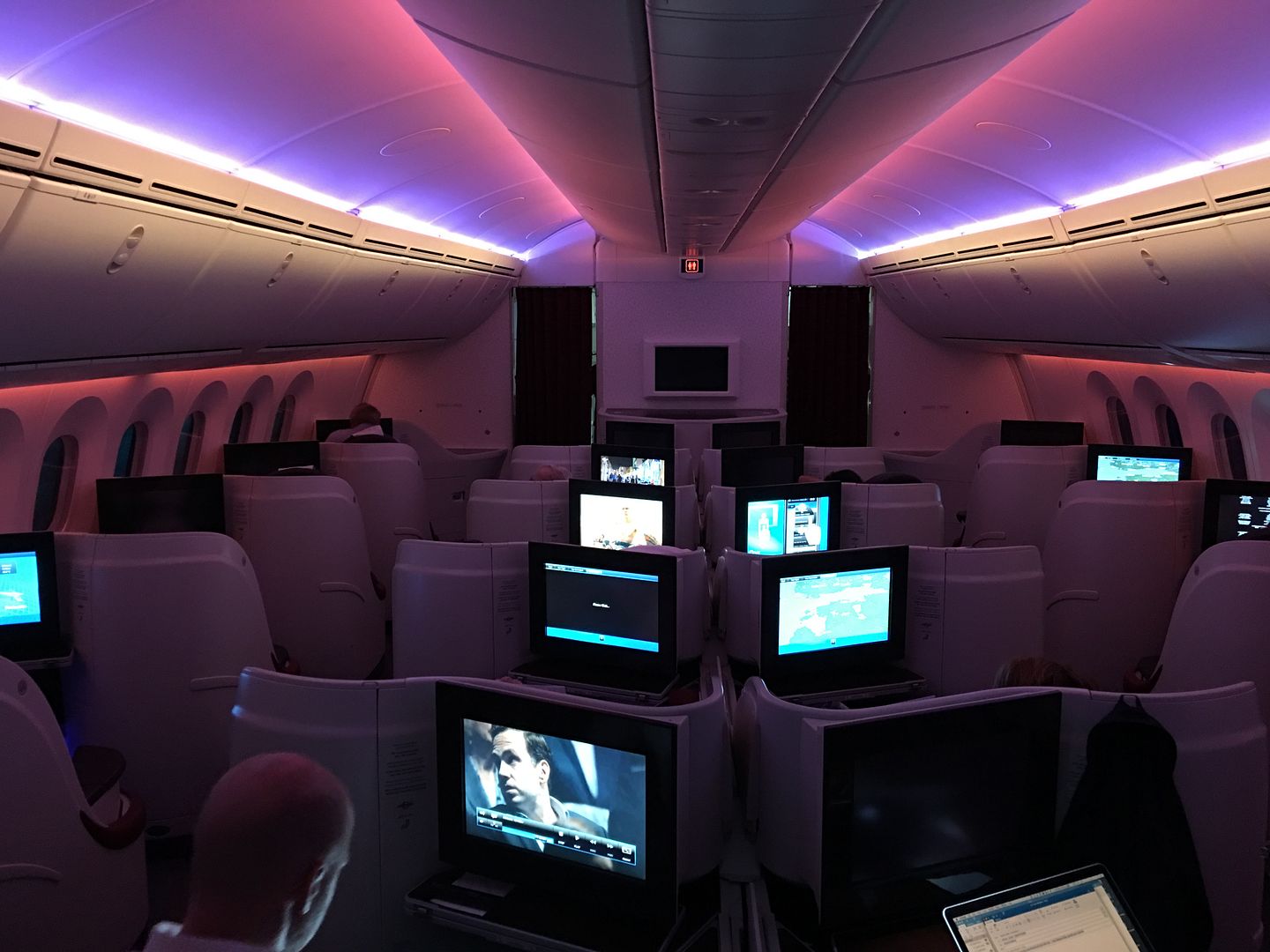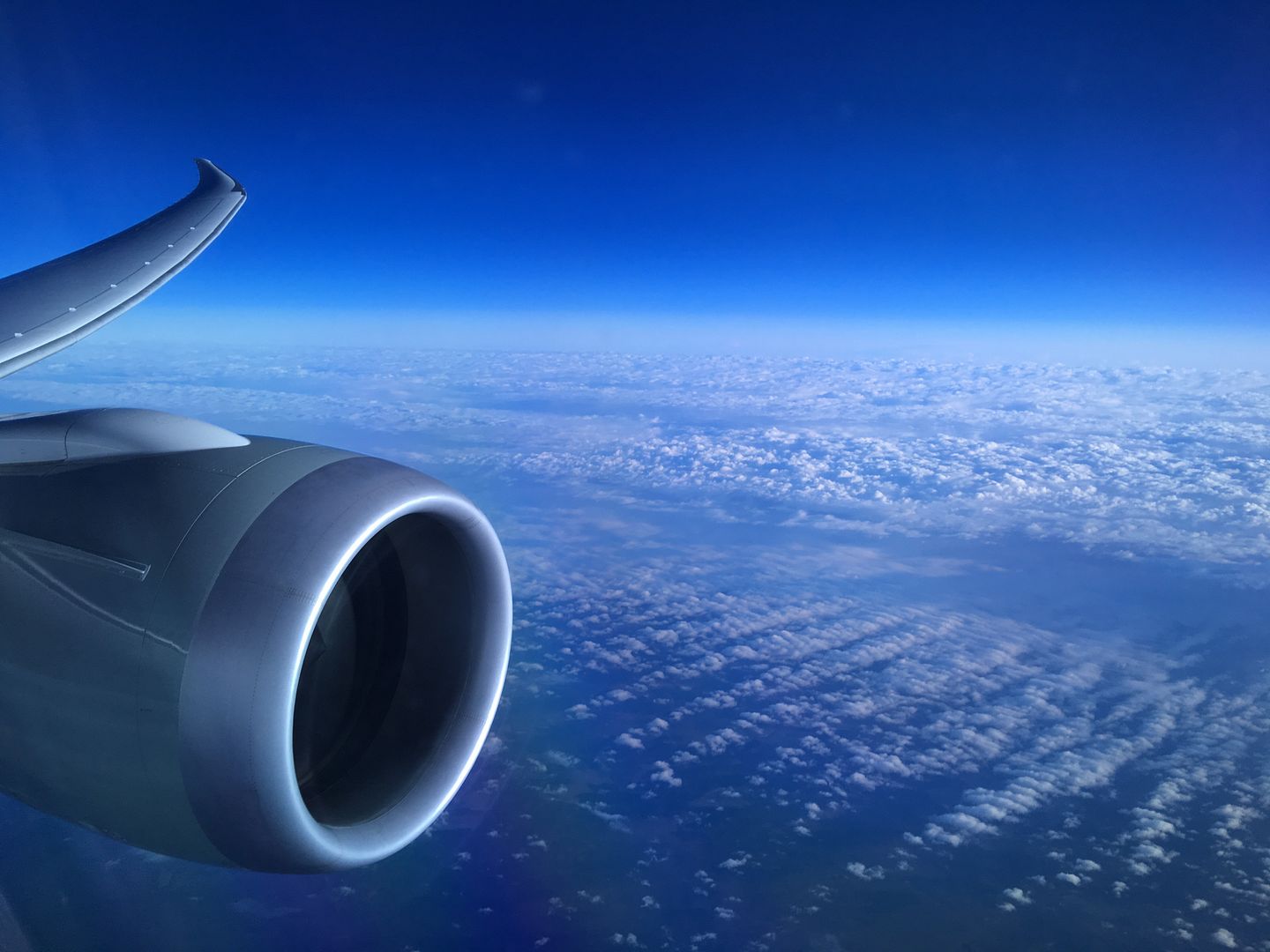 Arrival
Arrival was made around thirty minutes ahead of schedule into a rainy Arlanda. There was quite a wait for a jet bridge to be attached, but once we were released, it was pretty quick to clear passport control. The wait came for the bags – there was just one going round from the flight for quite a while – surely it didn't travel in a container by itself?! When things did get moving, mine was one of the first out.


Conclusions
After two generally decent flights with Qatar on the out bound sectors of this ticket, the return two were a bit of a disappointment. You can read my thoughts on the Singapore – Doha sector in that report. This flight however I felt the crew let things down a bit. As previously mentioned I had asked for a drink, which never turned up and I always feel that when a crew turns the lights down and closes the window blinds on a daytime flight, they generally cant be bothered with the service. How hard could it have been to set the on board bar up? And to forget a drink not once, but twice is very poor.
The positives though: The ground set up in Doha is great. The check in area is very classy and the business lounge is streets ahead of other airlines offerings. The airlines hard product on their long haul aircraft is also very decent – again, it puts a few other airlines to shame really.
It does seem a shame however that both the hard and soft product across the airline lacks consistency.
Questions? Comments? Come and Say Hi on Twitter!
Follow @mytripreport
Look out for the YouTube video soon!