Qatar Airways | Airbus A350 | DOH-SIN | Business
This Trip
British Airways | Airbus A320 | LHR-ARN | Club Europe
Clarion, Stockholm Arlanda
Qatar Airways | Boeing 787 | ARN-DOH | Business
The Airport Hotel, Doha
Qatar Airways | Airbus A350 | DOH-SIN | Business
Crowne Plaza, Singapore Changi
Cathay Pacific | Boeing 777-200 | SIN-HKG | Business
Cathay Pacific | Boeing 747-400 | HKG-HND | First Class
Hilton, Tokyo Odaiba
ANA | Boeing 787 | HND-ITM | Premium Class
Courtyard by Marriott, Osaka
Asiana | Airbus A330 | KIX-ICN | Business
Four Points by Sheraton, Seoul
EVA Air | Airbus A330 | ICN-TPE | Business
Novotel, Taipei Taoyuan Airport
EVA Air | Boeing 777-300ER | TPE-SIN | Business
Conrad Centennial, Singapore
Qatar Airways | Airbus A330 | SIN-DOH | Business
Doubletree by Hilton, Doha Old Town
Qatar Airways | Boeing 787 | DOH-ARN | Business
Radisson Blu, SkyCity, Stockholm Arlanda
SAS | Boeing 737-600 | ARN-GOT | SAS Plus
Sun Air | Dornier 328 Jet | GOT-MAN | Euro Traveller
Hilton, Manchester Airport
British Airways | Airbus A319 | MAN-LHR | UK Domestic
Airline: Qatar Airways
Aircraft: Airbus A350-900
Route: Stockholm Doha Hamad – Singapore Changi
Flight number: QR944
Seat number: 4K
Cabin: Business
Flight date: April 2016
Check In / Security
As I was transferring, I didn't use the check in facilities in Doha. Although I did use the fast track security – and it was a pretty rushed affair, with everything and everyone being shoved through at lightening speed. I know I normally complain when so called fast tracks aren't fast, but this was a little too fast – how can they possibly screen everything sufficiently in such a short space? Either way, I was back into the departure lounge in a minute or two.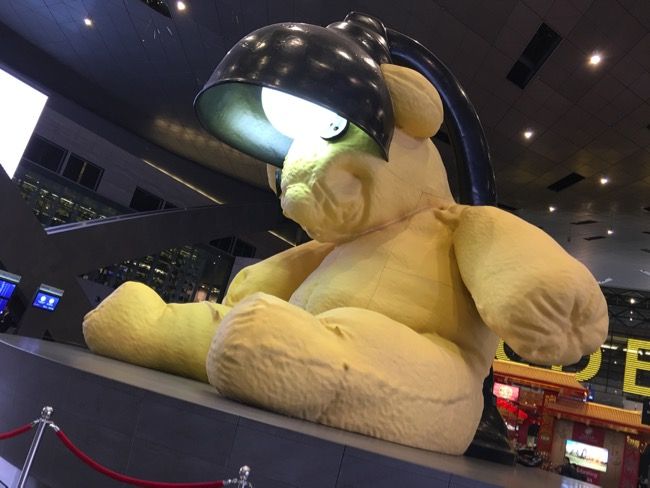 Lounge
As I had a 13 hour layover, I made my way up to the Business lounge for some dinner. I was pretty much the only person in this very large and spacious lounge.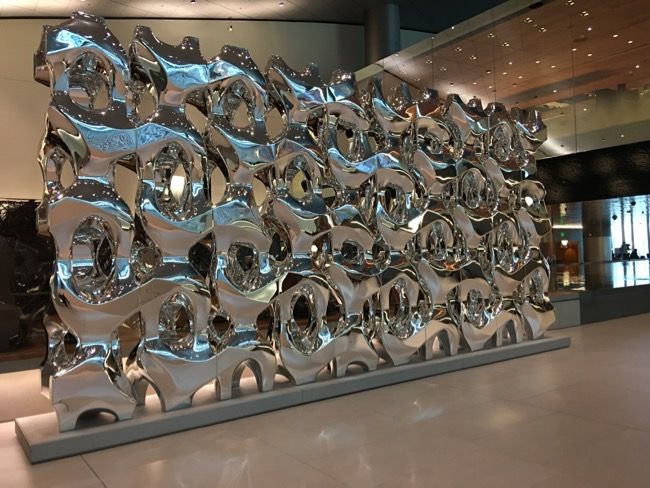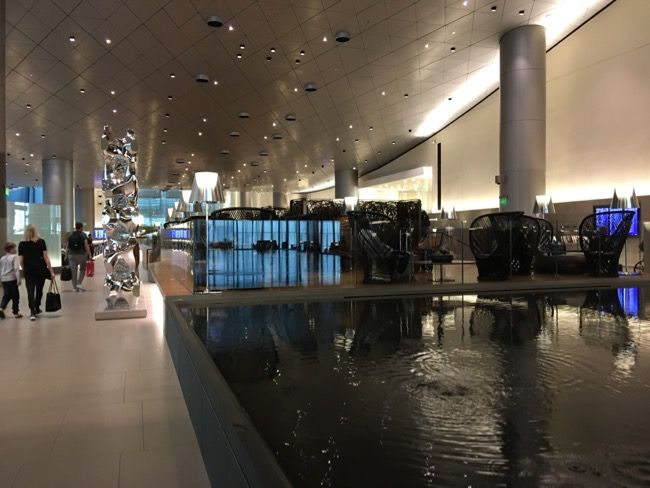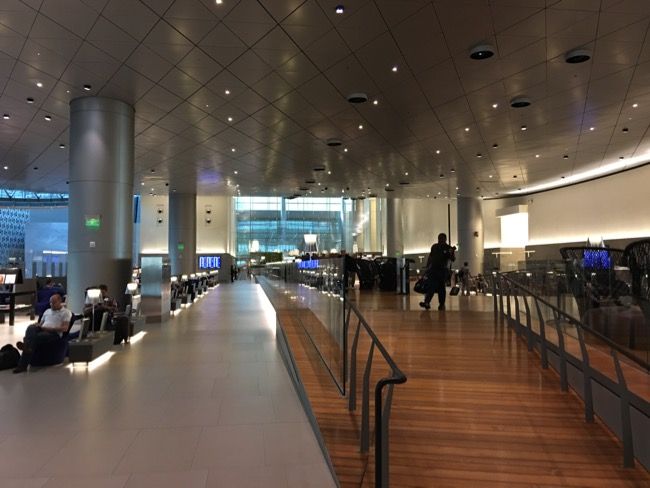 I found the food options to be of a decent quality, but lacking in quantity somewhat. There was a main restaurant at one end of the lounge, with a sandwich bar at the other.
I also returned for breakfast the following morning. Much the same as the previous evening but a little busier on this occasion.


Boarding / Onboard
Boarding was a little stressful. My boarding pass showed boarding at 06:30, yet at 06:35 the FID's in the lounge were showing no information. I asked one of the lounge agents and they said 06:45. I made my way to the gate anyway as I preferred to be early, and it was quite a long walk – around fifteen minutes or so, and I'm a fast walker. By the time I made it to the gate, it was showing final call. Although the business bus was yet to show up, so I still had to wait a couple of minutes.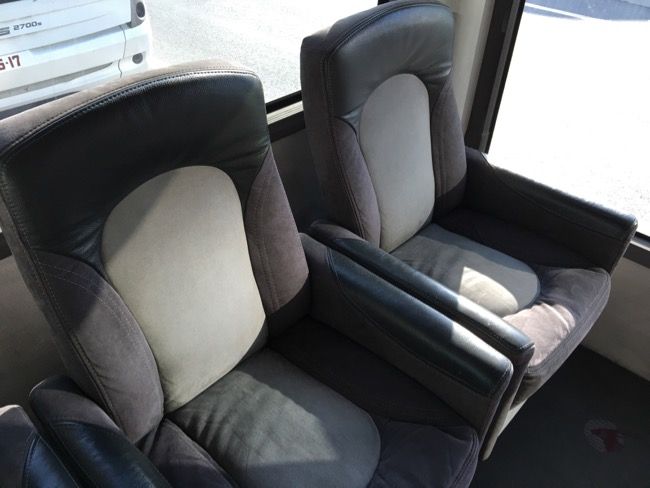 Once at the aircraft, I made my way up the stairs and was welcomed on board. One thing that struck me almost immediately was the crew seemed a lot warmer on this flight compared to yesterdays.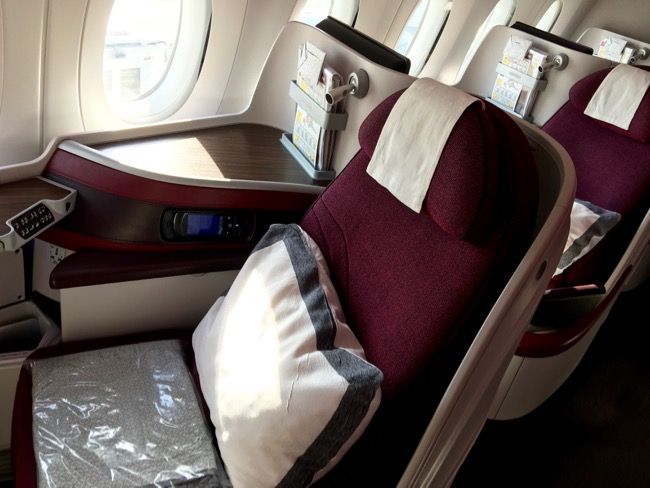 Service
Much like on my previous flights with Qatar, the service started almost immediately with hot towels, welcome drinks, amenity kits and menus handed out.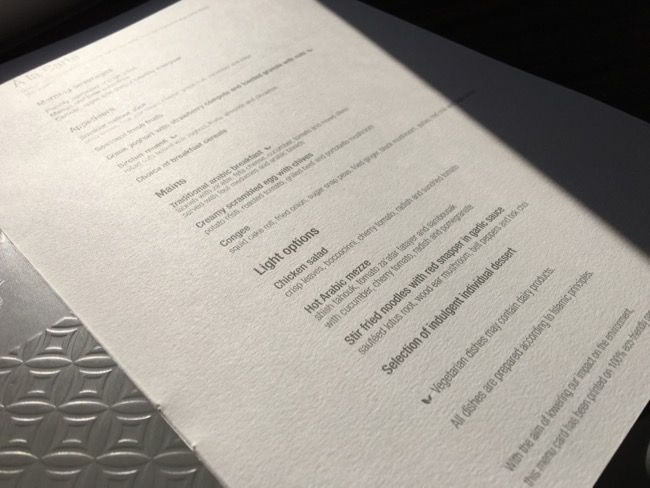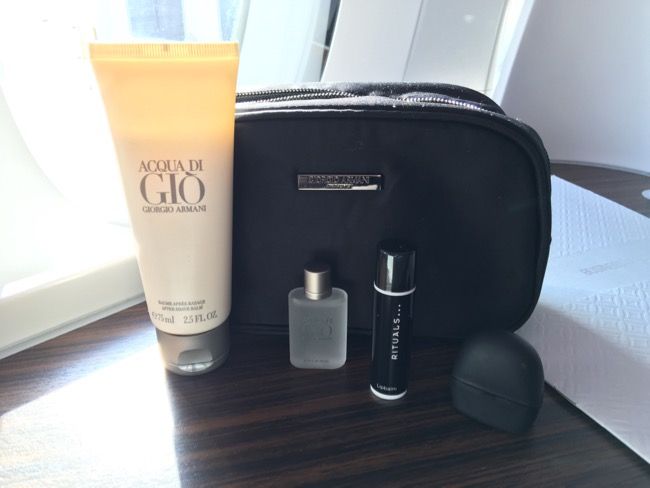 Once we had lifted off, the main meal service started. I opted for the yogurt, followed by the eggs.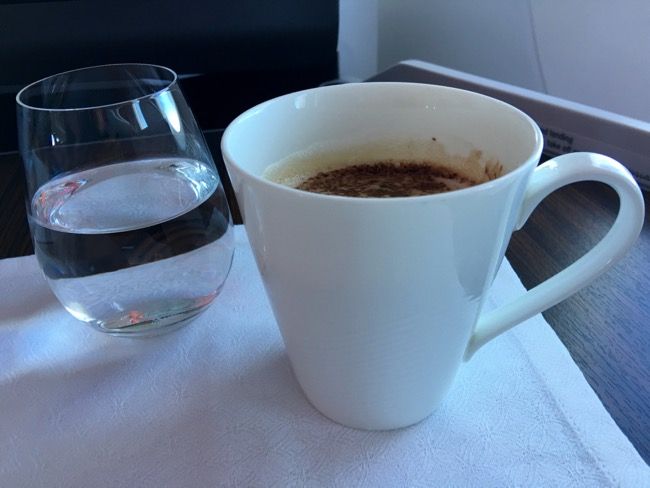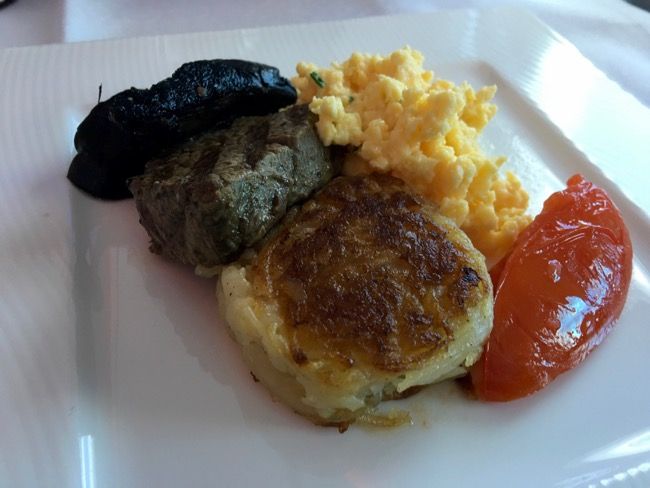 The crew on this flight were far more pro active on this flight, constantly coming through the cabin and seeing if anybody needed anything.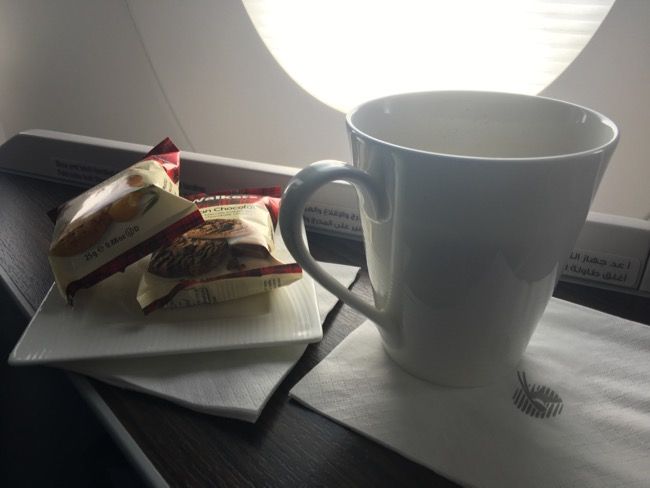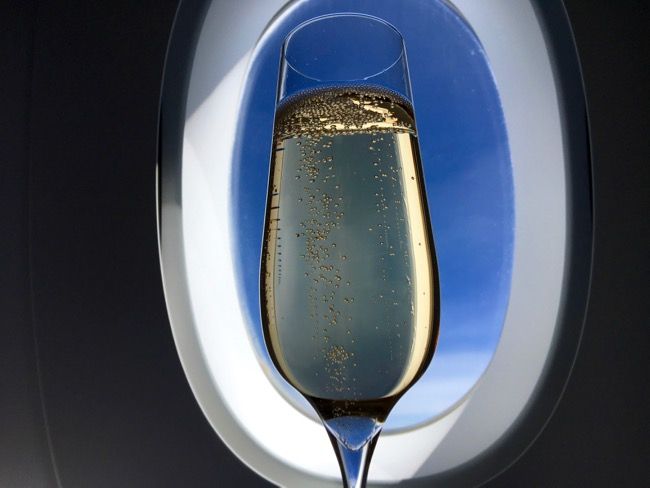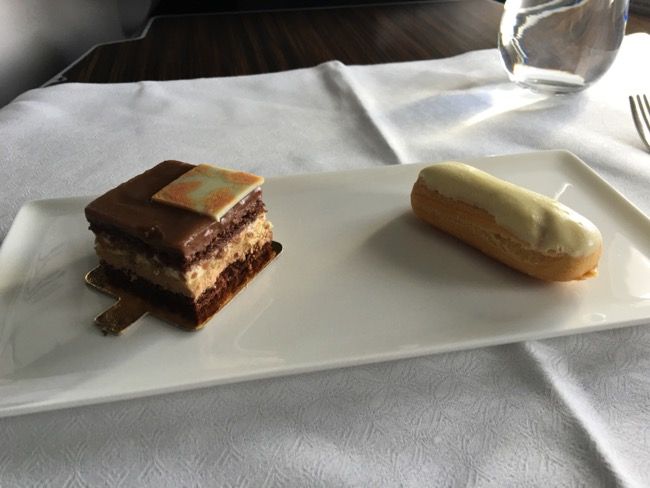 Arrival
Arrival was delayed a bit, due to the fact we had to hold due to the weather.


When we did land, it was straight through a security check – the first time I've had to do this at Changi, and then on to the shuttle to the main terminal. Everything was pretty quick and I made it from the plane to my hotel room at the Crowne Plaza in around 25 minutes.
Conclusions
My first flight on the A350 and I thought it was a great plane. Considering its competing with the Dreamliner, its a major step ahead – wider, quieter and better mood lighting. The one thing I did notice though was that Qatar seemed to have crammed a few more seats into it, as it just didn't seem quite as spacious as the 787 – despite the wider cabin.
Questions? Comments? Come and Say Hi on Twitter!
Follow @mytripreport
Look out for the YouTube video soon!