Qatar Airways | Airbus A330 | SIN-DOH | Business
This Trip
British Airways | Airbus A320 | LHR-ARN | Club Europe
Clarion, Stockholm Arlanda
Qatar Airways | Boeing 787 | ARN-DOH | Business
The Airport Hotel, Doha
Qatar Airways | Airbus A350 | DOH-SIN | Business
Crowne Plaza, Singapore Changi
Cathay Pacific | Boeing 777-200 | SIN-HKG | Business
Cathay Pacific | Boeing 747-400 | HKG-HND | First Class
Hilton, Tokyo Odaiba
ANA | Boeing 787 | HND-ITM | Premium Class
Courtyard by Marriott, Osaka
Asiana | Airbus A330 | KIX-ICN | Business
Four Points by Sheraton, Seoul
EVA Air | Airbus A330 | ICN-TPE | Business
Novotel, Taipei Taoyuan Airport
EVA Air | Boeing 777-300ER | TPE-SIN | Business
Conrad Centennial, Singapore
Qatar Airways | Airbus A330 | SIN-DOH | Business
Doubletree by Hilton, Doha Old Town
Qatar Airways | Boeing 787 | DOH-ARN | Business
Radisson Blu, SkyCity, Stockholm Arlanda
SAS | Boeing 737-600 | ARN-GOT | SAS Plus
Sun Air | Dornier 328 Jet | GOT-MAN | Euro Traveller
Hilton, Manchester Airport
British Airways | Airbus A319 | MAN-LHR | UK Domestic
Airline: Qatar Airways
Aircraft: Airbus A330-300
Route: Singapore – Doha Hamad
Flight number: QR947
Seat number: 1K
Cabin: Business
Flight date: April 2016
Check In / Security
Despite arriving well over three hours before departure, check in was open and the economy line was a little busy. There wasn't anybody at the business line however, and I was seen to straight away. This flight was scheduled to be on the A350, however it was downgraded to an A330 a few days before hand. The check in agent confirmed this.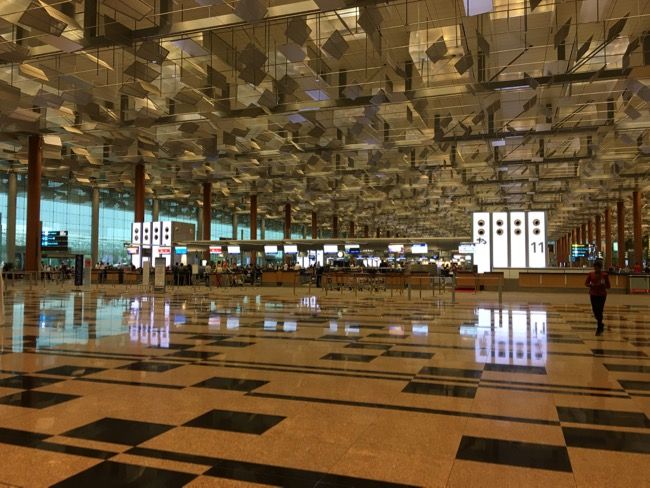 Passport control was pretty quick and I was stamped out of the country in just a couple of minutes.
Lounge
Qatar Airways use the dnata lounge in Singapore.


Whilst its not the best lounge in the world, its not too bad for a third party lounge, with a decent amount of seats and some good snack options. The only issue could be that it might get a little crowded at peak times, as its not awfully big. Another thing to note was that the wifi was very slow – I actually found the airport wifi provided better speeds.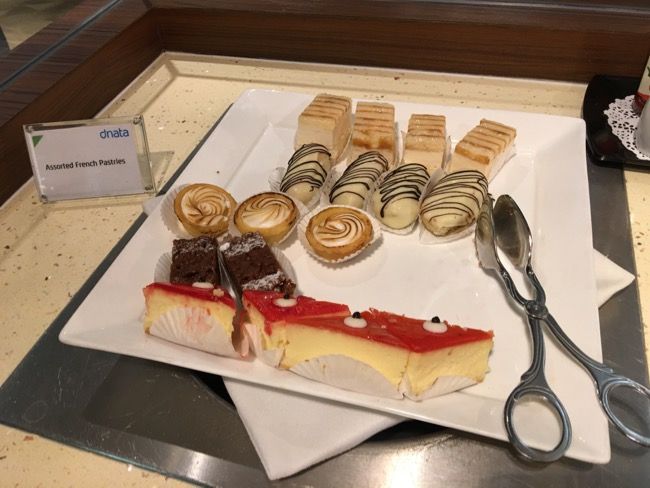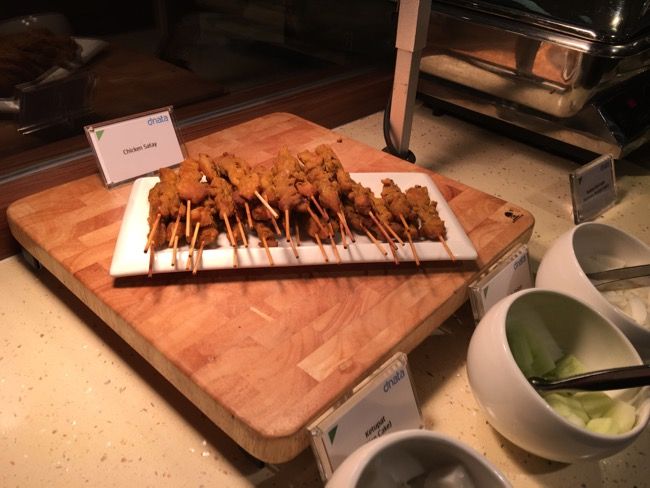 Boarding / Onboard
Security is carried out at the gate at Changi, and it was a pretty quick process. Boarding was announced around thirty minutes later, with Business class priority boarding being enforced at the gate.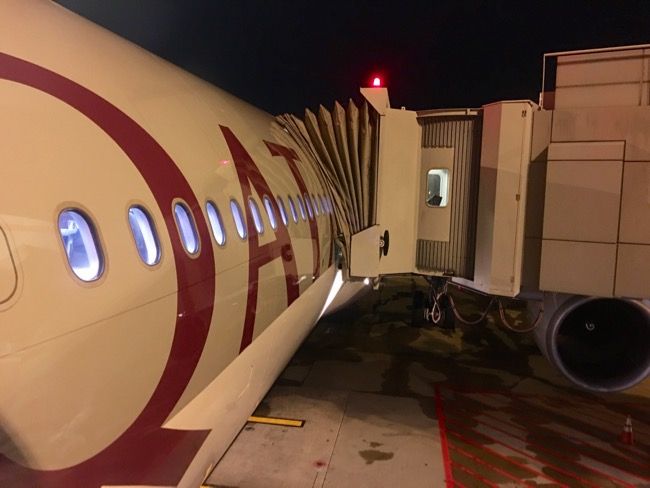 I was welcomed at the door and directed towards my seat.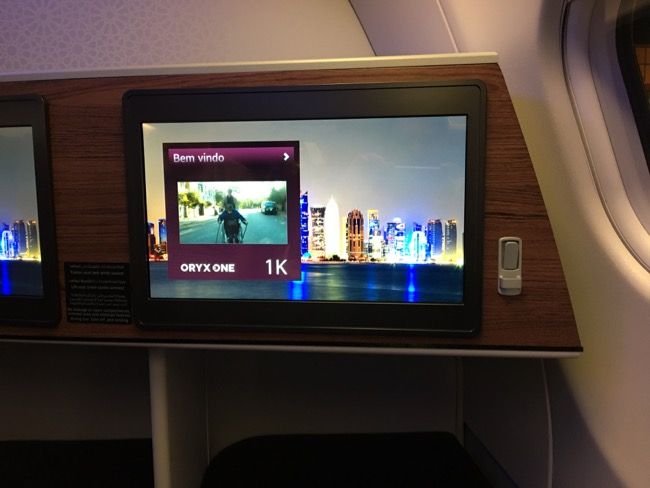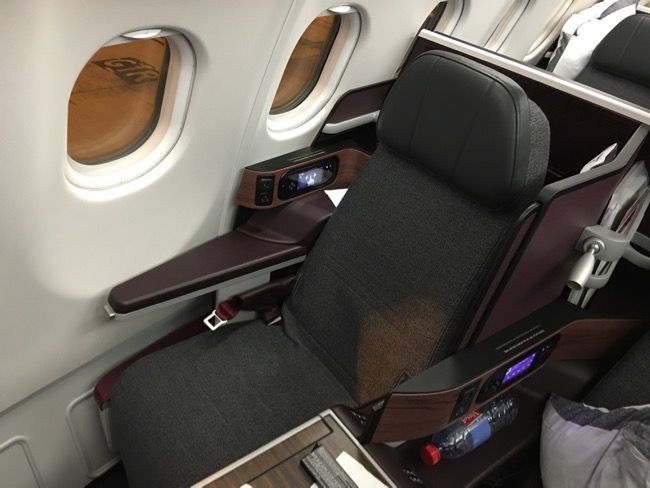 Service
Upon boarding, Welcome drink orders were taken and hot towels were handed out. Also before departure amenity kits and pyjamas were also distributed.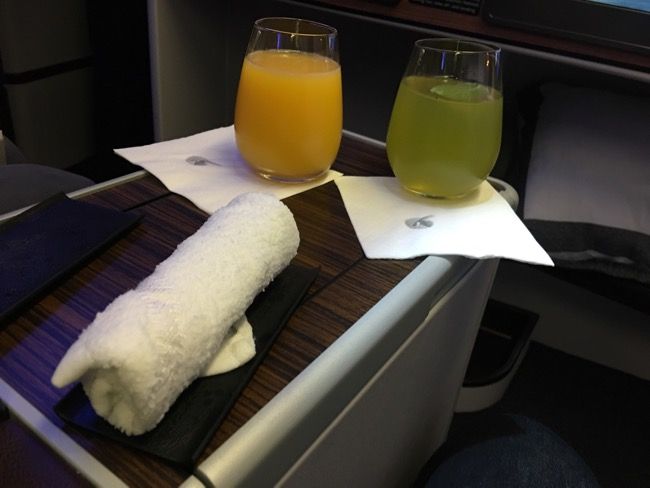 Shortly followed by menus being handed out and dinner orders being taken.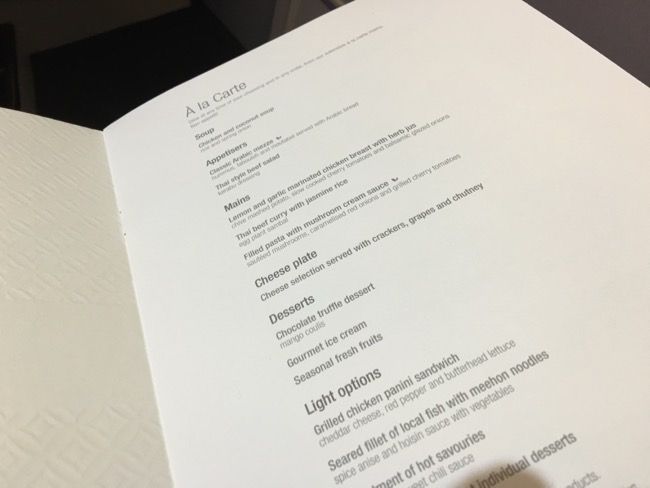 Once airbourne, the service started pretty quick – being a night time flight, I guess the crew wanted to give as much rest to everybody as possible. First off was a drinks run, although they got it wrong – giving me water instead of champagne.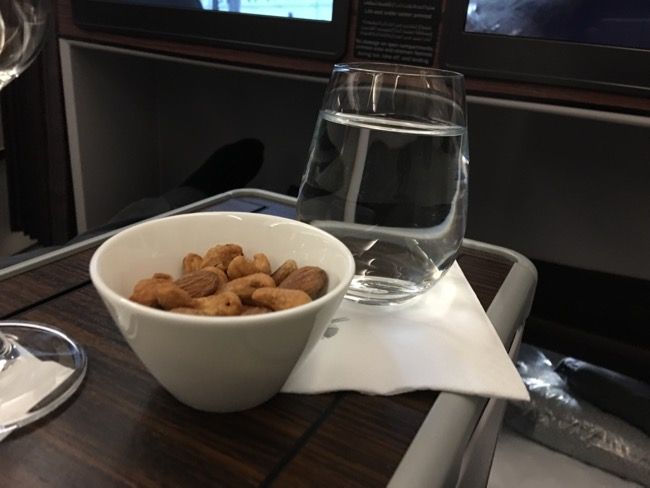 Then the dinner service started. I skipped the starter and went for the main course of pasta, followed by the chocolate cake.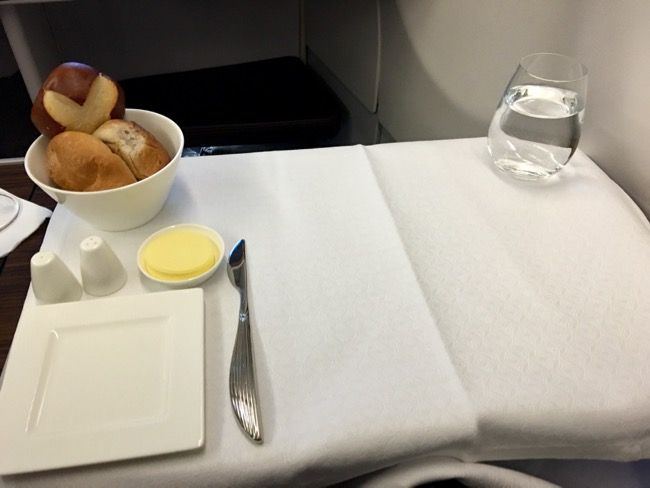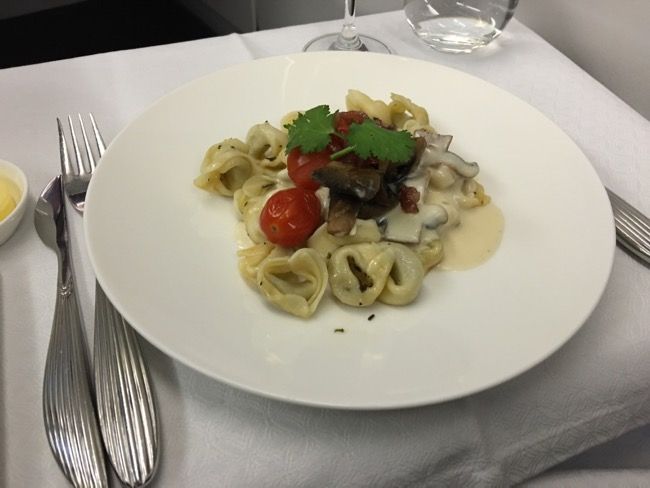 As I didn't want to sleep on this flight to reduce jetlag, I opted for a coffee after dinner. This arrived, along with some cookies.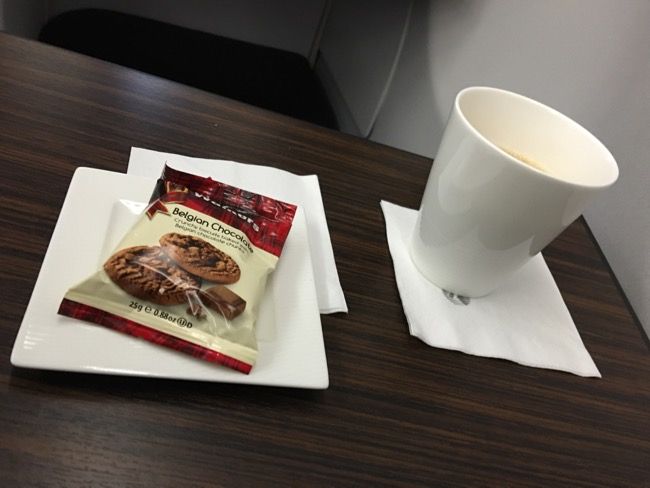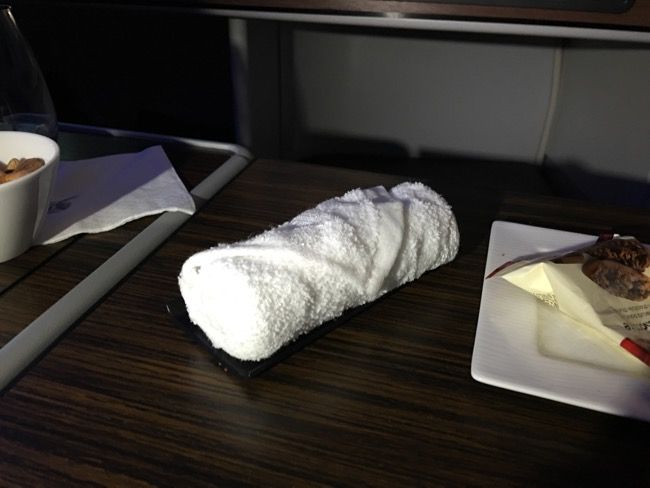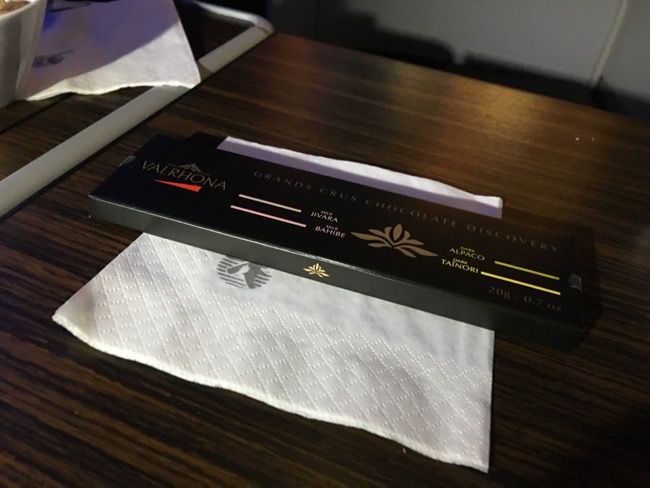 Later in the flight, I ordered the chicken sandwich.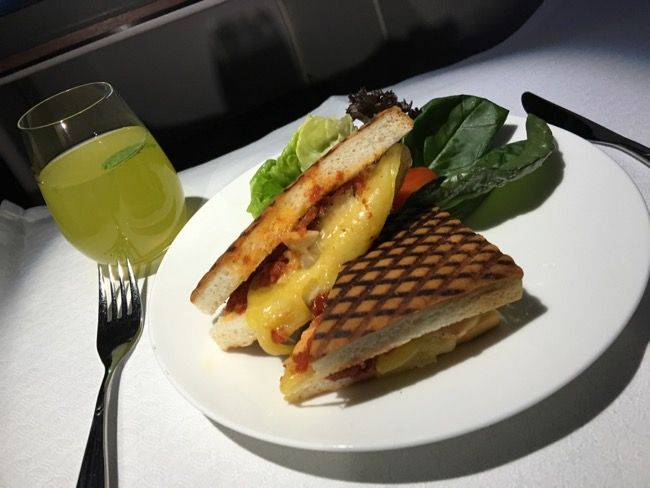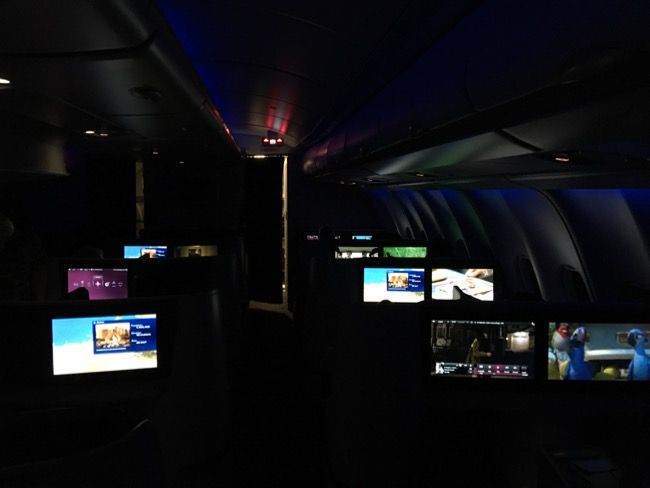 Arrival
Arrival was made behind schedule. And then to top thing off, we were then given a bus gate. However, as I was arriving into Doha, rather than transiting, it was a very easy process, as there is an almost lounge like layout for business and first passengers immigration. Along with the fact it was empty, it meant that it was a very easy process.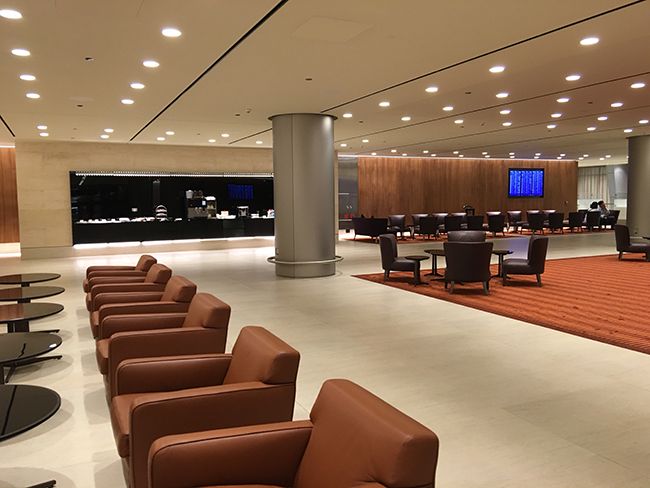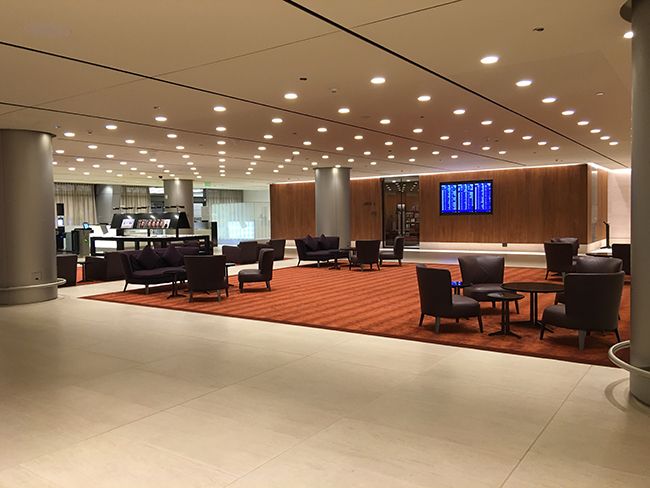 Conclusions
A little disappointed with this flight actually. I had heard that Qatar had refurbished their A330's since I last flew on one two years ago and thought that it would be a forward step. In fact, it was a backwards step as they have fitted essentially a narrow body seat (the B/E Aerospace parallel Diamond) – by way of example, the same seat that American Airlines have fitted to their TransCon A321T's. I therefore found the seat itself not much wider than an economy seat. Sure, there is more elbow and shoulder room than in economy, but you still don't have direct aisle access, which I think QR really have dropped the ball on. Another minus point was that their didn't seem to be anywhere near as much choice on the IFE as there was on my previous flights a week earlier. It does seem to me as Qatar Airways intend the A330's to be used on more regional sectors.
Questions? Comments? Come and Say Hi on Twitter!
Follow @mytripreport
Look out for the YouTube video soon!