Norwegian/BA | B738/A320 |LGW-OSL-FAO-LGW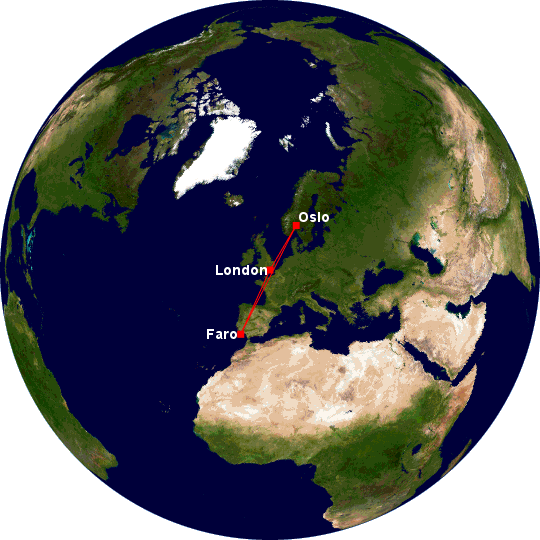 Maps generated by theGreat Circle Mapper -copyright © Karl L. Swartz.
This report features my first trip of 2014 and will see me head down to Faro, via Oslo – pretty good a.netter routing there! I was planning on heading down to the Algarve during the Xmas break as I found a good deal on a combination of EasyJet and Monarch for just £65, but as it was a pair of A320's it didn't overly appeal. Had the MON sectors been operated by either the A300 or 757 it could have been a different story. In the end, I headed across the atlantic anyway. I still kept the destination in mind though, and instead I decided to give Norwegian a go on the route instead. There was a direct route available, for less money, but where's the fun in that?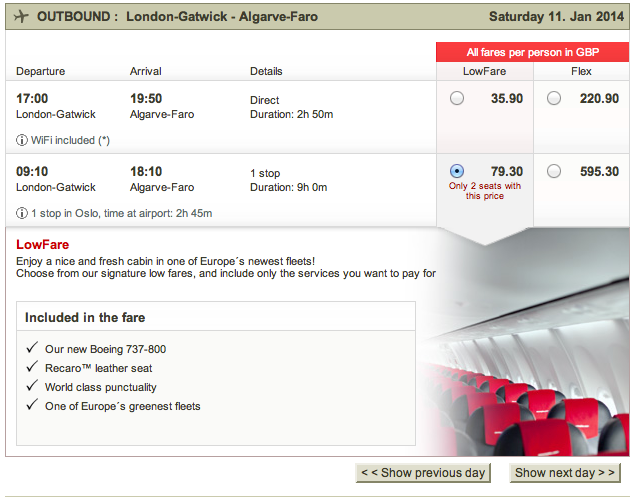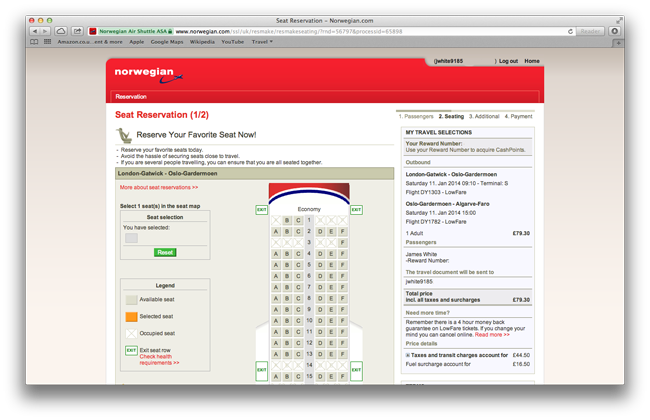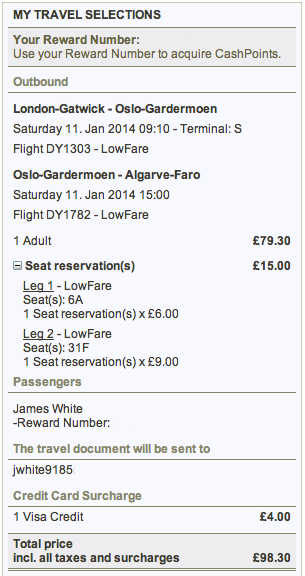 Low Cost?

The return was sorted via BA.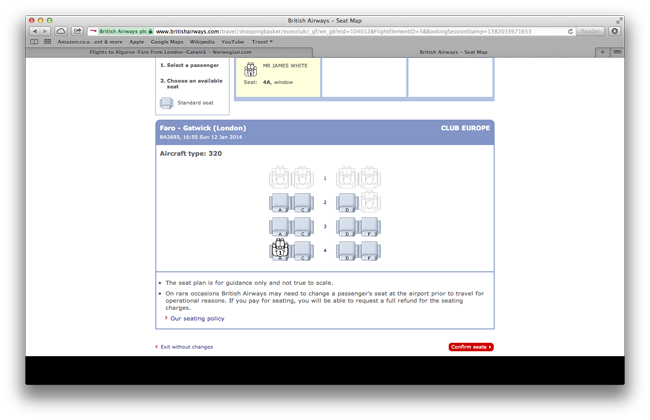 Check in was made 24 hours prior to departure. Like others, if you haven't pre selected a seat on Norwegian, you're randomly allocated one with no option to change.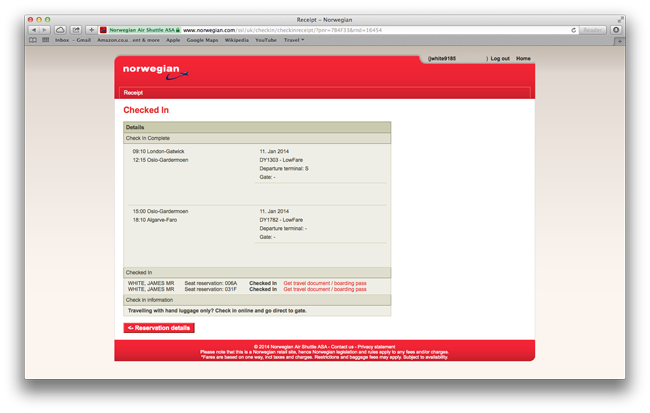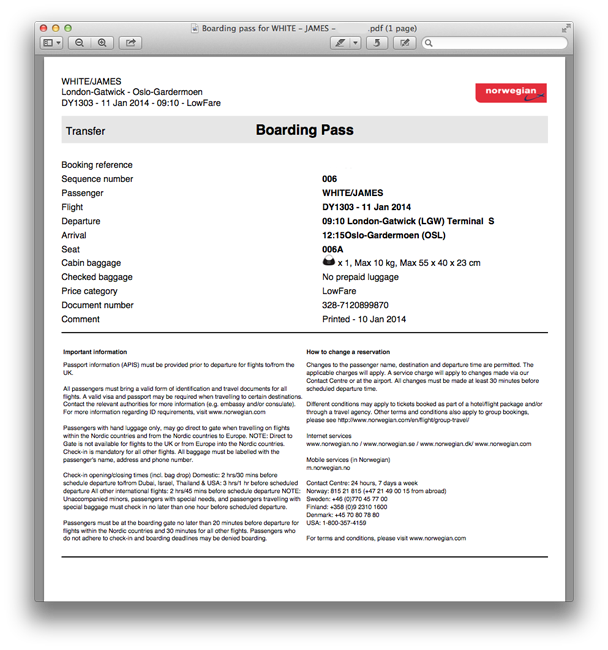 As with most of my trips, my morning started out at an almost deserted station.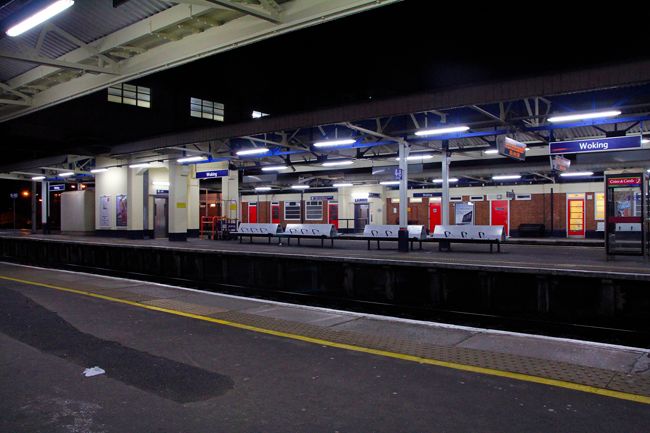 I arrived at Gatwick at 06:50 and headed off to grab a couple of souvenir boarding passes from the machine.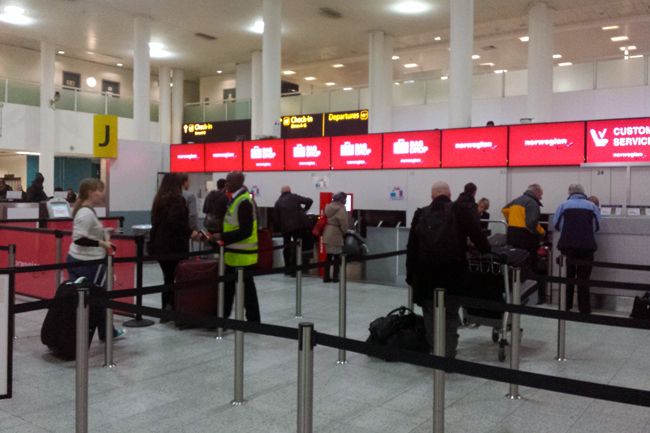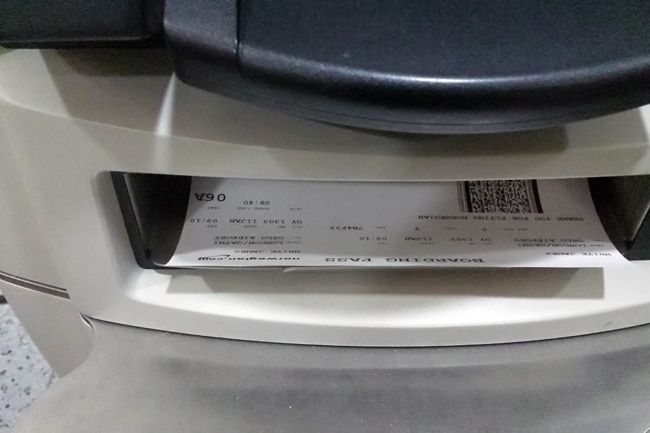 After this it was through security. It was pretty busy, however it took just a few minutes. This is something that the management of Gatwick really have got right. I stopped off at WHSmiths for some water and a magazine before heading to the Bridge Bar for breakfast. This is a place that has also improved in recent times – this breakfast was much better quality than the microwaved slop I was served the last time I had breakfast here.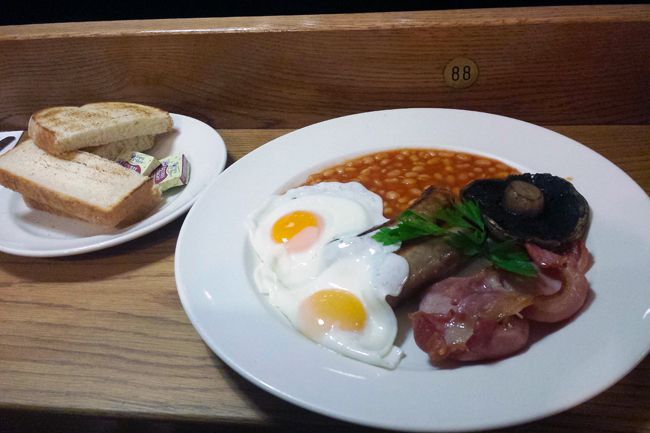 I figured it would be a bit of a waste to come here and not see much out of the window, so I hung around until the sun came up so I could get a decent view of what was going on outside.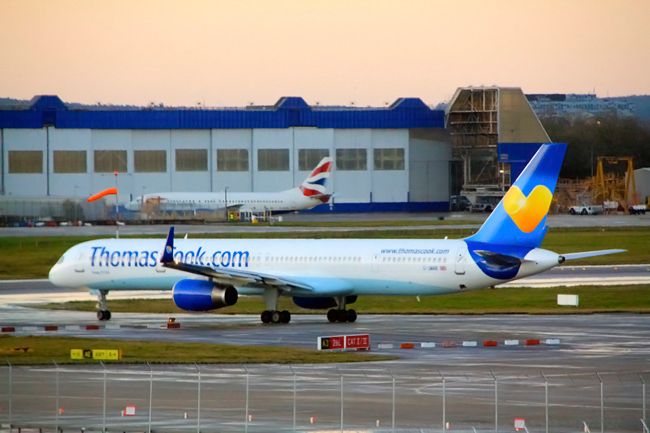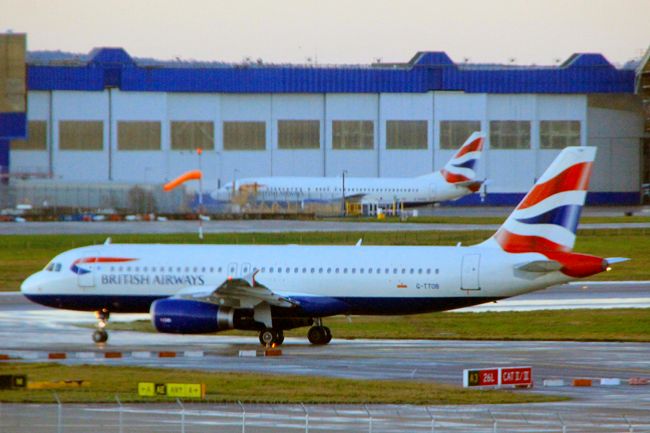 This one would feature a little later on

Once a group of 'lads on tour' (Really? Seems to me like you're all going on holiday to Greece rather than touring anywhere?) Showed up in the pub, I figured it would probably be a good time to leave. Upon checking the FID, I noticed that the gate was due to be announced around five minutes ago… So I took a walk and a few moments later gate 18 flashed up. I tried to use one of the new tablet type devices on the balcony to double check, but all they really told me was that the gate was open.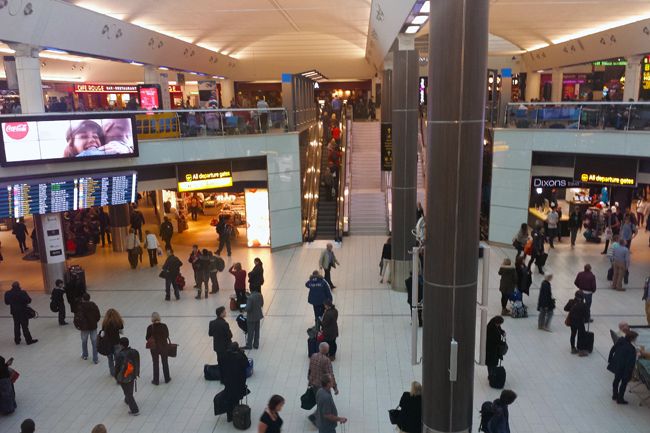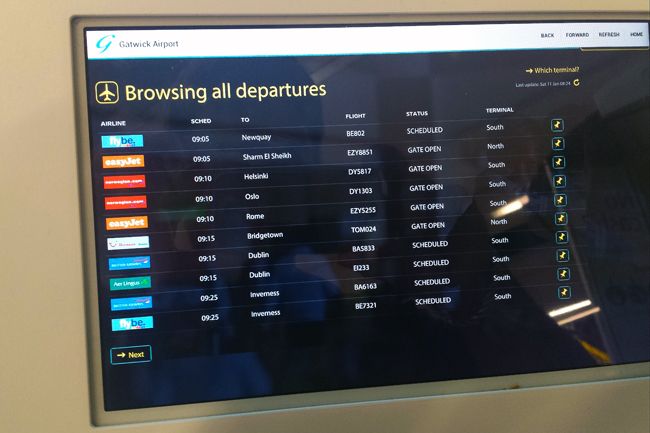 I took the walk down to gate 18, to find no aircraft on stand. Which was a little surprising as normally airports in the UK want to keep you in the shops until the last possible second.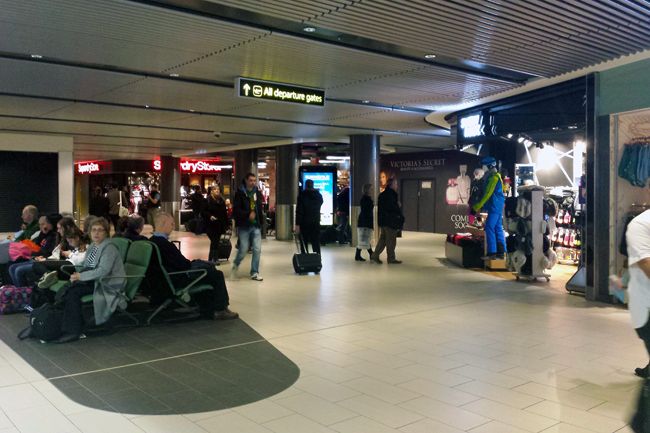 It suited me though as I now had a great view of the queue for takeoff.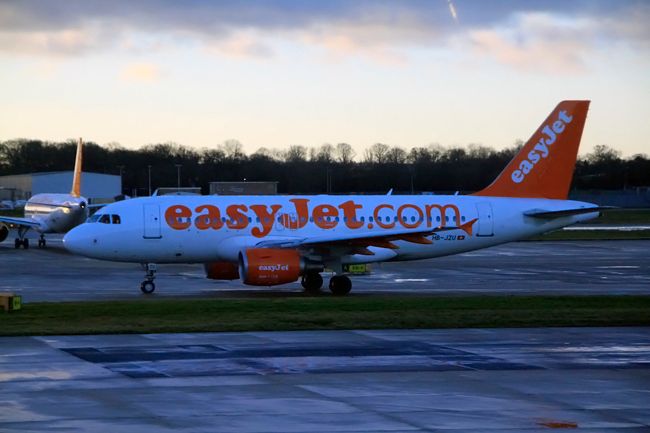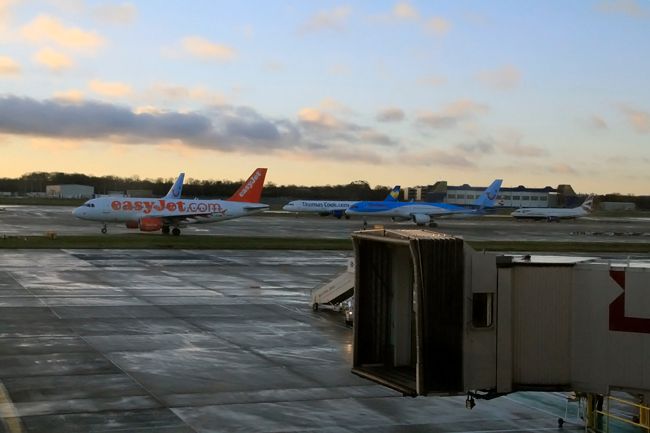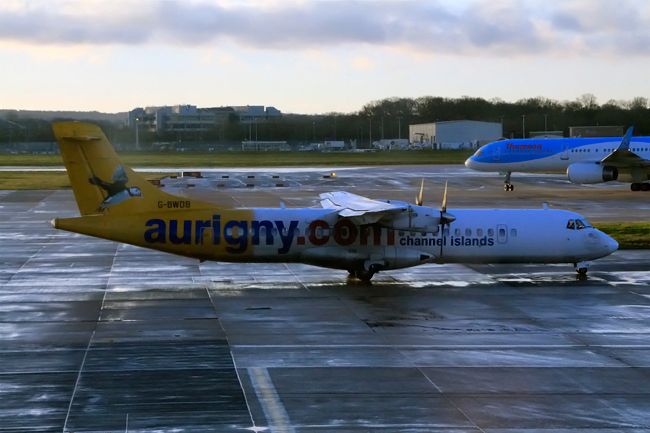 A few moments later, a pair of DY 737's were headed for the terminal. One 738 as scheduled and an older 733. In an unexpected twist, the 738 pulled up next door and the 733 came over to us. So it appeared LN-KHC would be taking me up to Norway this morning, delivered new to Deutsche BA in 1998 before spending a few years with Aegean and ending up in the DY fleet in 2008.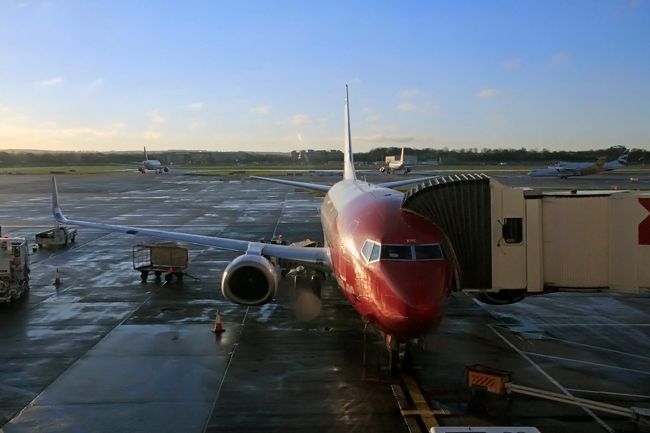 This was great news ,although I was slightly concerned I'd end up with the windowless row now, as I knew it was around row 6 on most 733's – which is where I was allocated. Luckily the missing window row was a couple of rows behind me.
Boarding was called at 09:00 for those who had requested assistance. Somewhat unsurprisingly, this was nearly everybody.


DY1303
LGW-OSL
January 2014
Boeing 737-300 / LN-KHC
Seat: 6A / Economy
Scheduled: 09:10/12:15
Off Stand: 09:22
On Stand: 12:07
Upon reaching my seat, the crew announced that due to the flight being full, smaller items would have to go under the seat in front.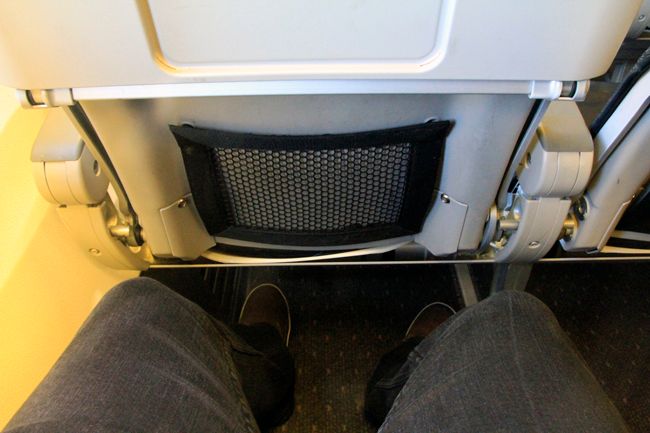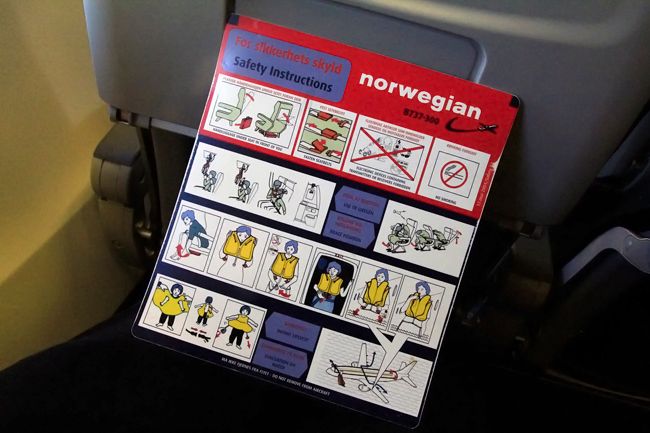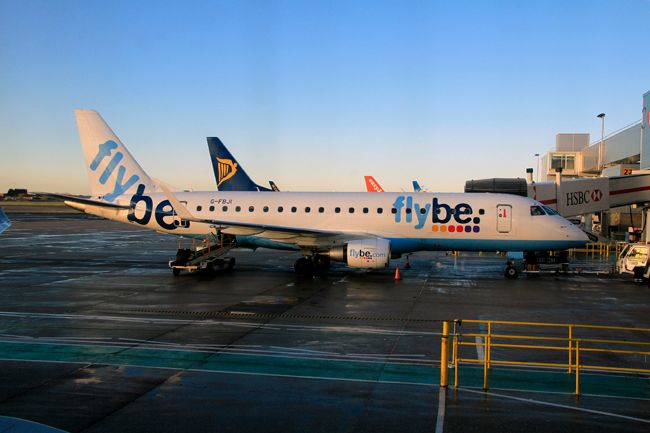 The crew announced a flying time of an hour and forty five minutes. Boarding was completed reasonably quickly and we pushed back. The engines were started, we made a very short taxi and we were rolling down the runway just four minutes after pushing back.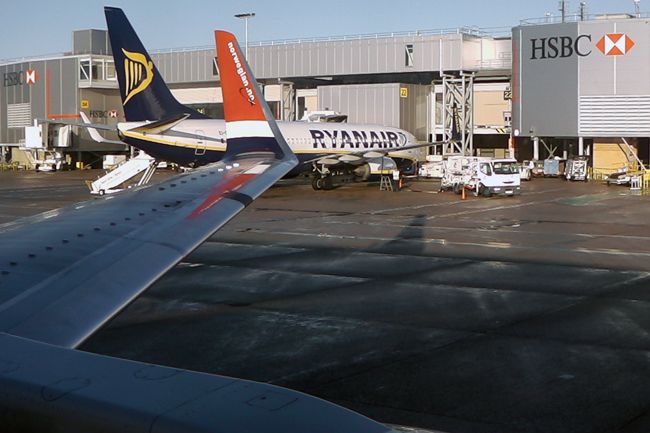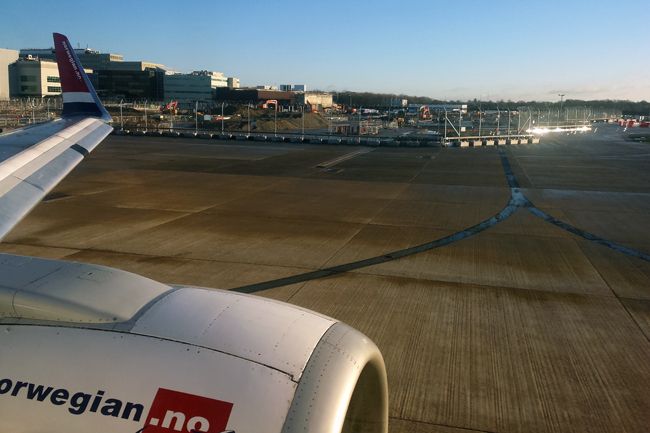 After takeoff, we rolled around to the right and were treated to a great aerial tour of London before hitting some moderate turbulence and heading out across the North Sea.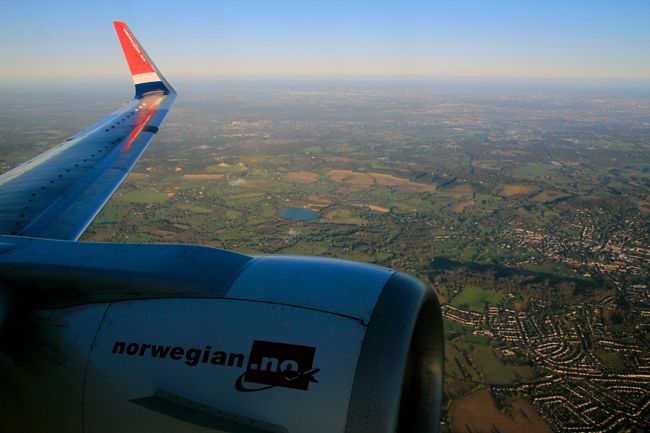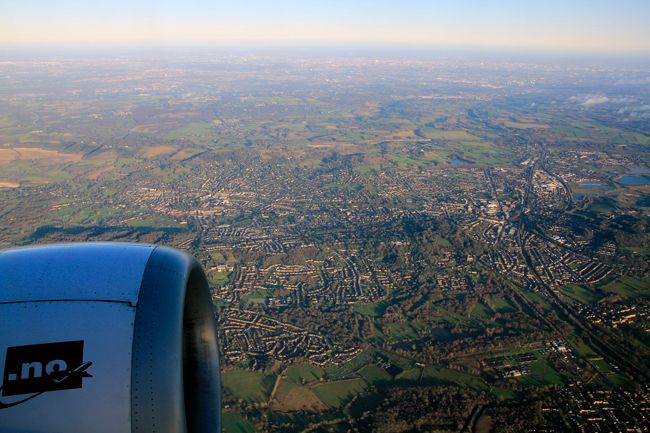 LHR in the distance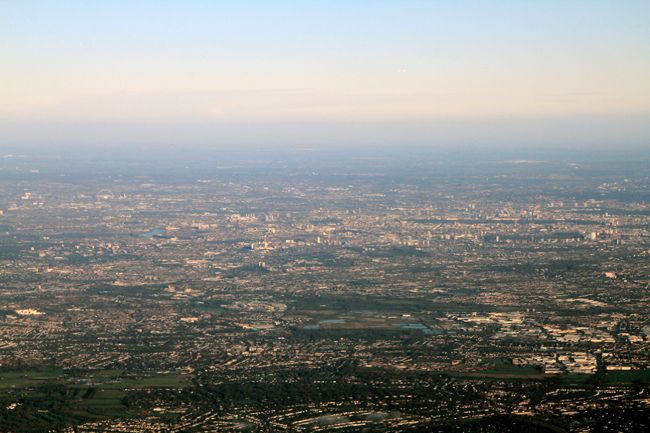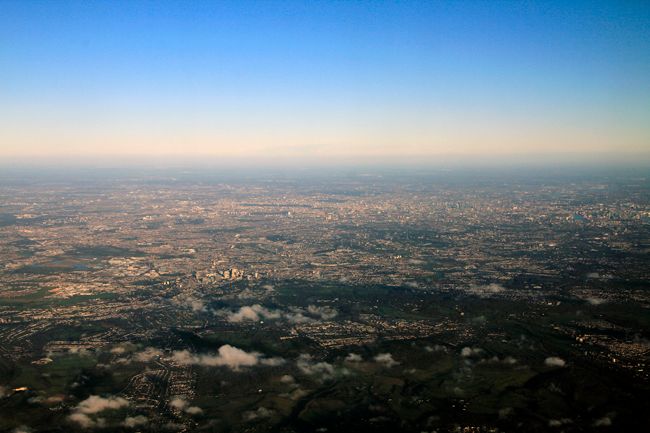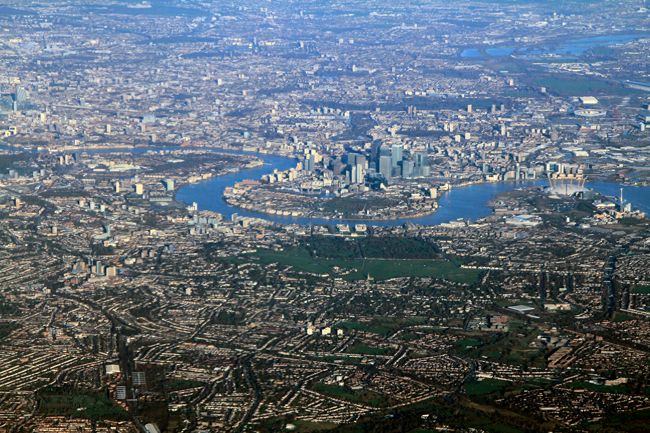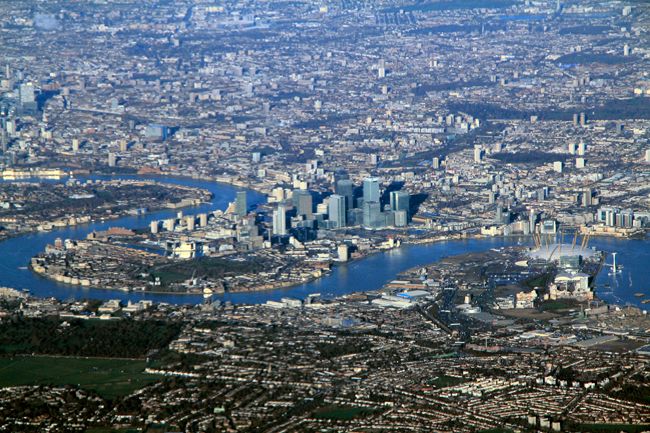 During this time, the crew started the onboard sales, although after the breakfast I had earlier, I didn't partake. Instead, I just sat reading a book on my iPad.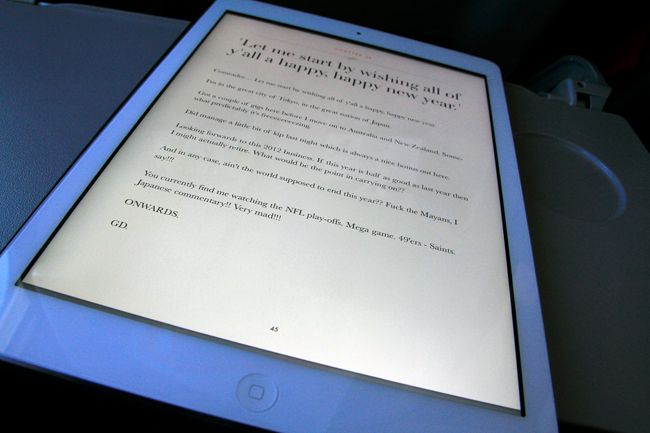 Upon reaching our cruising altitude of 35,000ft, the flight deck came over the PA and gave us a weather update for Oslo – minus 2 degrees and light snow. Sounded good to me as I'm not sure I've flown in the snow before. He also said despite the late departure, he still expected an early arrival.
Whilst listening to my iPod, I gazed out of the window and noticed a RAF Tristar passing pretty closely.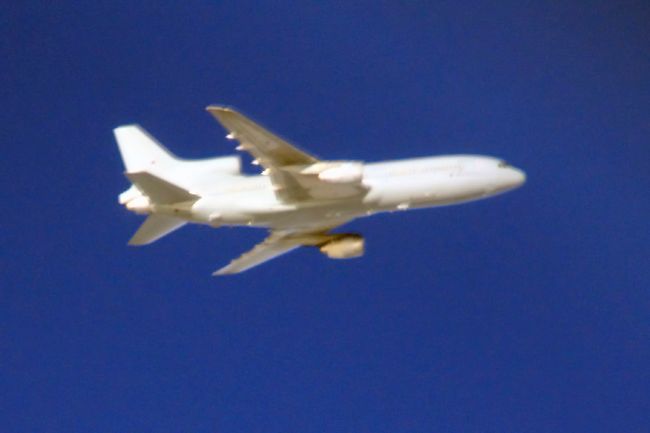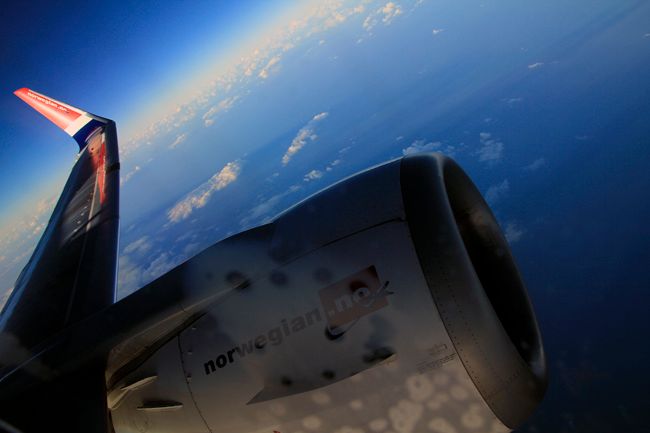 Descent started into a snowy Norway.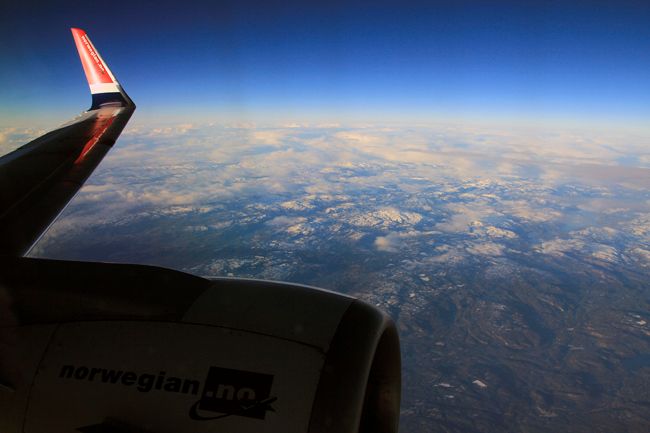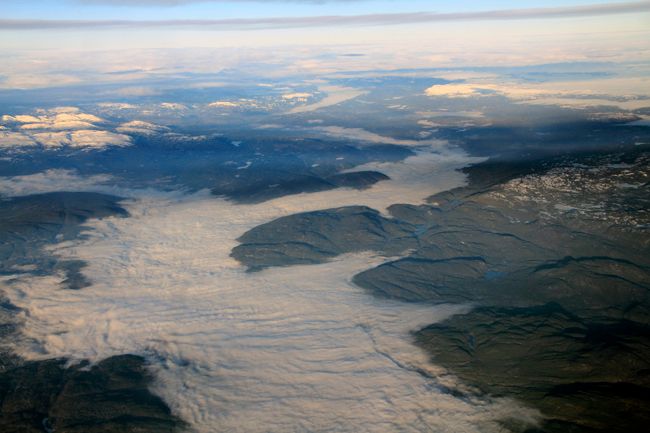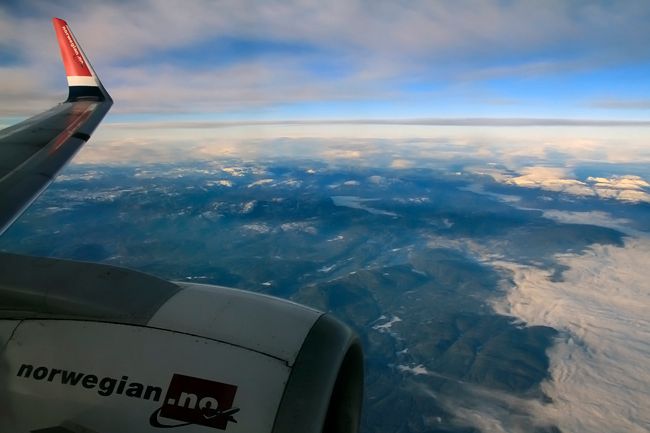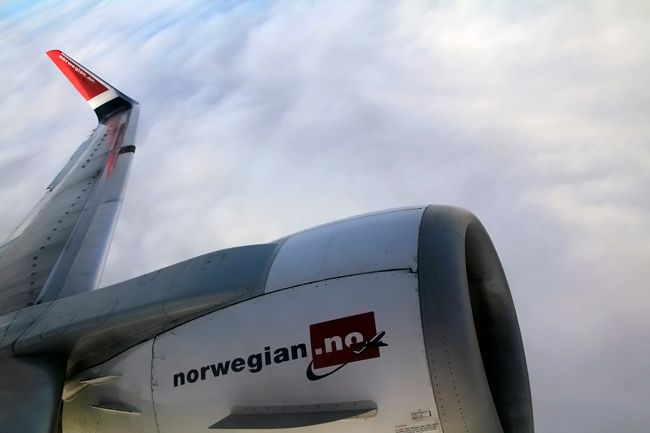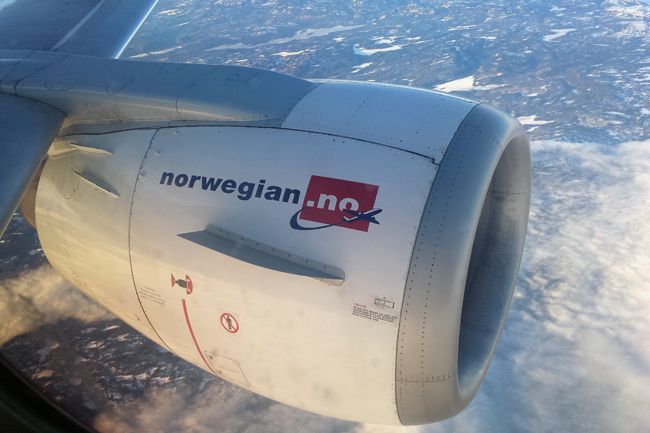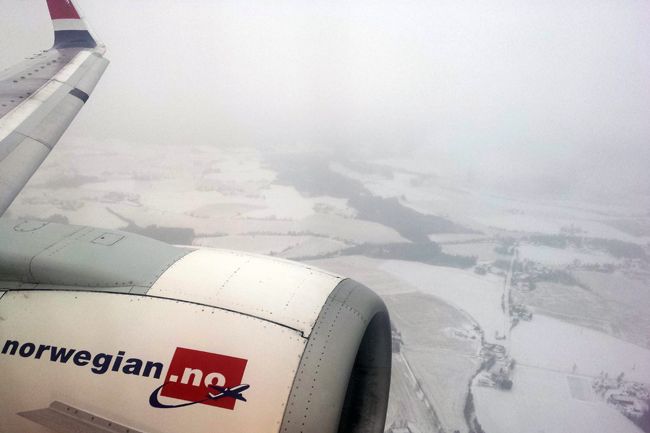 We touched down more or less on schedule and made our way over to a remote stand.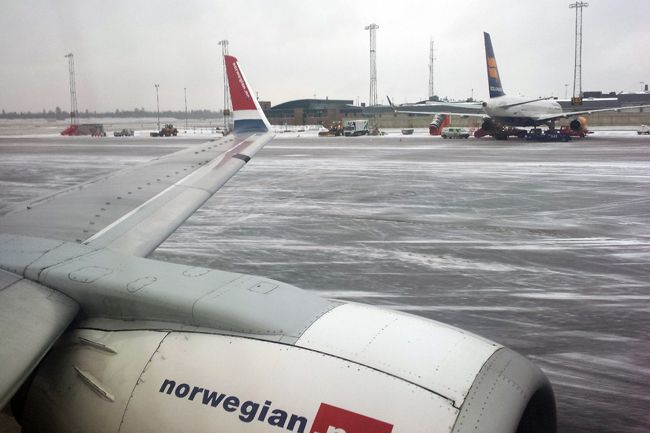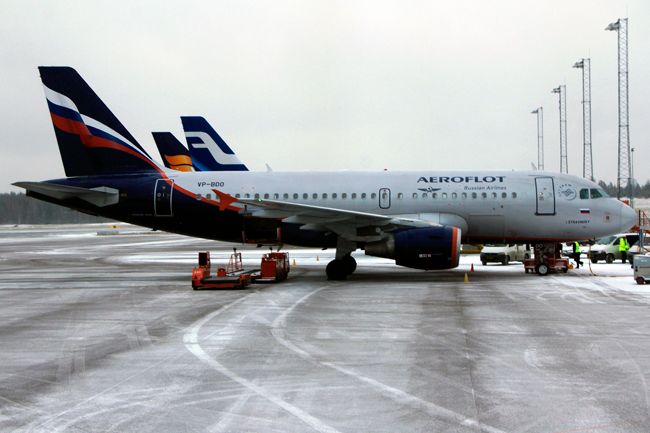 It was then a brief bus tour where we passed by some heavies pretty closely, most noticeably a TG 777 in unfamiliar cold weather.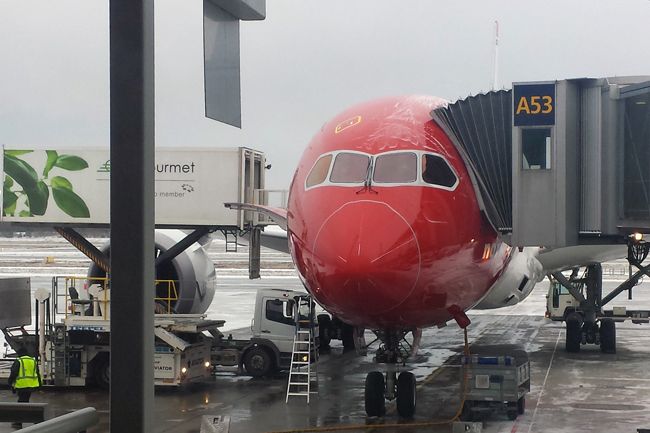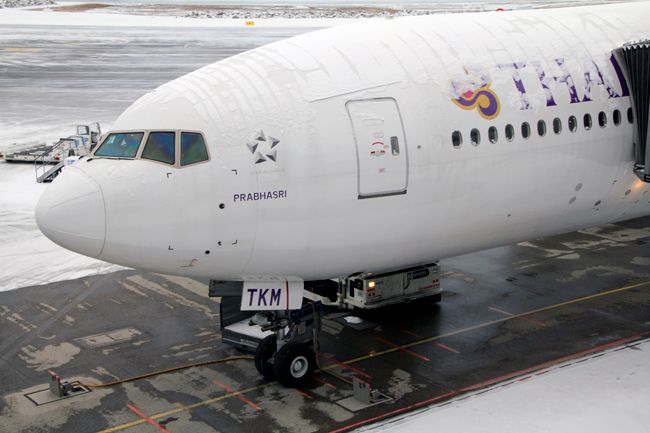 I made my way upstairs to passport control and it was packed – probably the busiest I've experienced in Europe outside of London.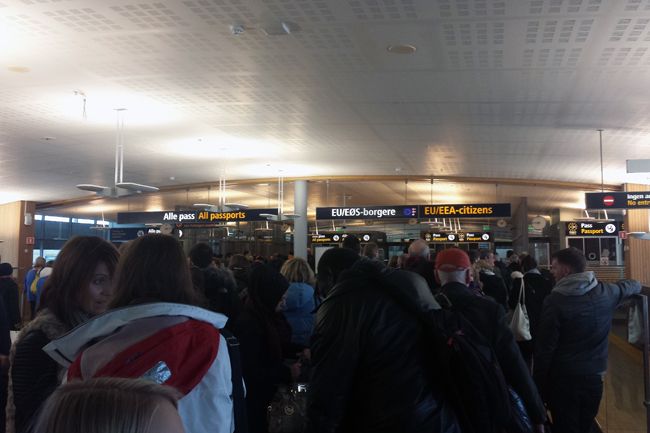 Around twenty minutes later I was back down into the departures area via another security check. I wasn't anticipating this and had to throw half a bottle of water away – although I got off lightly compared to the two girls behind me who had to leave behind two bottles of vodka… Ouch. I then sent a text to fellow a.netter Makaree who just happened to also be passing through OSL and we met a few minutes later.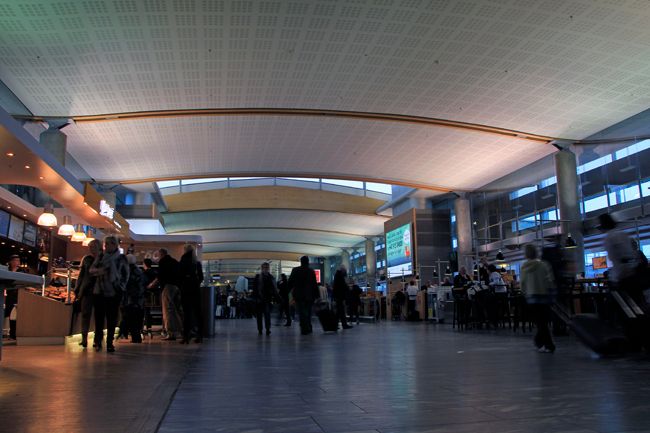 The next couple of hours or so were spent wandering the terminal, watching the movements and discussing all things aviation related, before my flight was ready for boarding at around 14:30.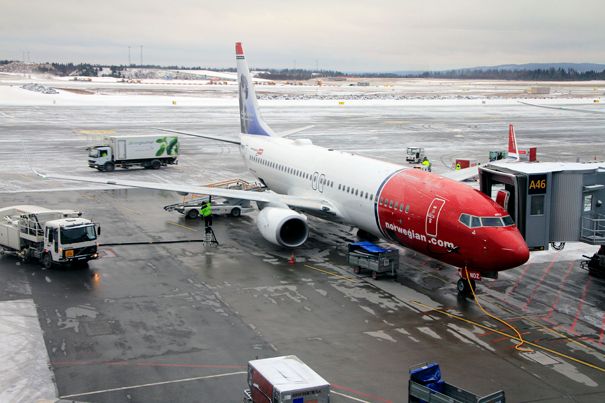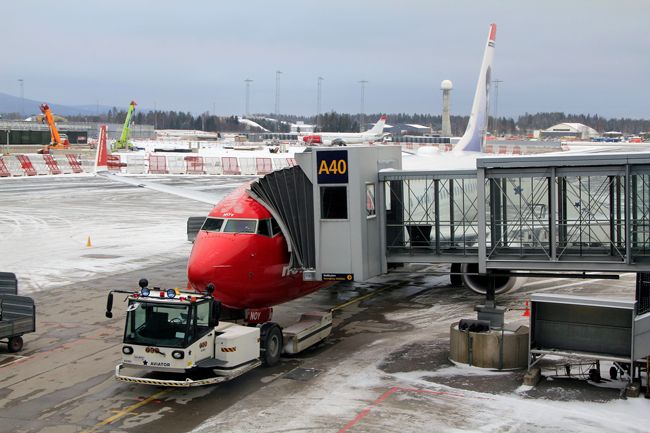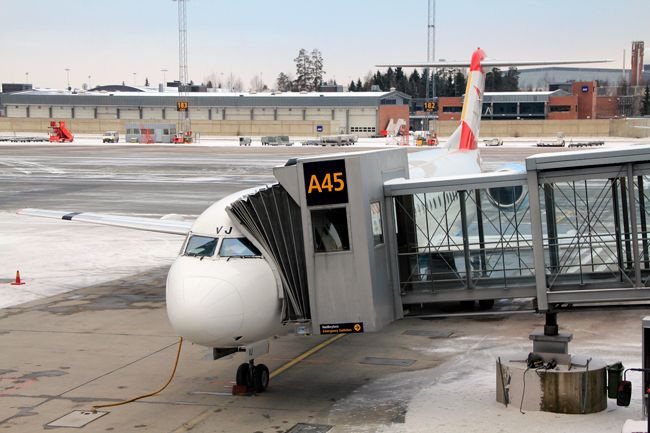 We initially thought I'd be in board LN-RGQ, and after a google, airfleets.net and airliners.net search came up with nothing we were both wondering about the story behind this one – especially as it had no Norwegian celebrity on the tail or Wi-Fi bulge. As I made my way down the glass walled jet bridge, it became clear that we had misread the reg – I would actually be onboard LN-NGQ, delivered factory fresh to Norwegian just over a month previously in December 2013.


DY1782
OSL-FAO
January 2014
Boeing 737-800 / LN-NGQ
Seat: 31F / Economy
Scheduled: 15:00/18:10
Off Stand: 15:05
On Stand: 18:17
I joined the only queue, however I spotted that there were a set of steps heading down on to the apron, and a set of stairs at the rear door. Being seated in the last row, I took the opportunity and made my way down, bypassing a pretty big queue in the process.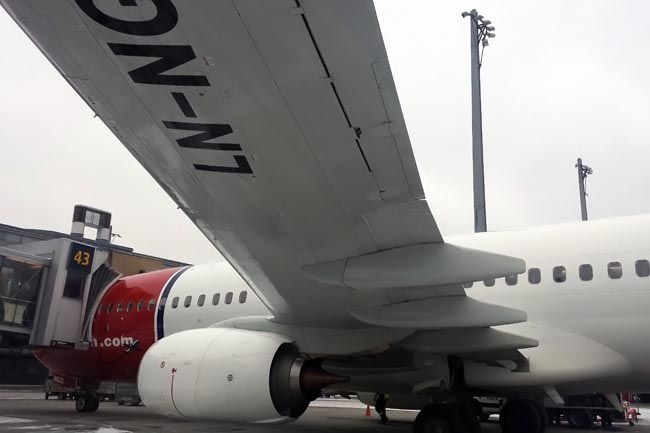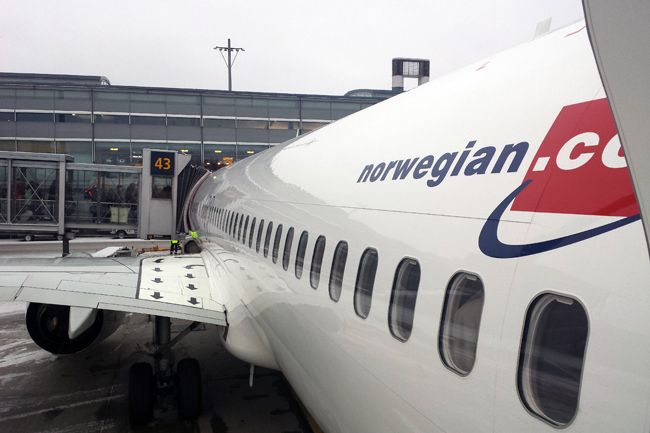 My seat was easy enough to find and I planted myself down.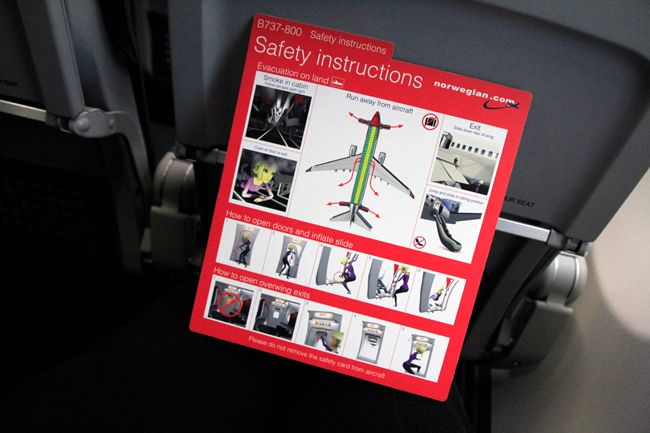 The flight seemed pretty full, however a few moments later the boarding complete announcement was given and it turned out I had the row of three to myself – the final row trick working again. We pushed back, the cabin lights were dimmed from a brilliant white colour to a navy blue and we made our way over to the active.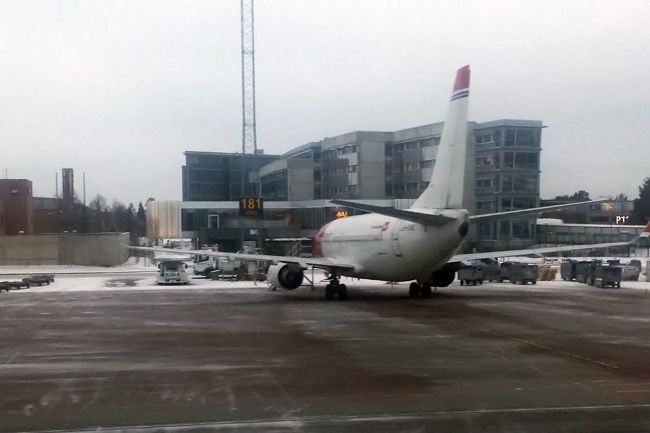 This morning's jet, still on stand looking abandoned.

The captain came over the PA just as we were pulling on to the runway and gave us a flight time of four hours and a brief routing.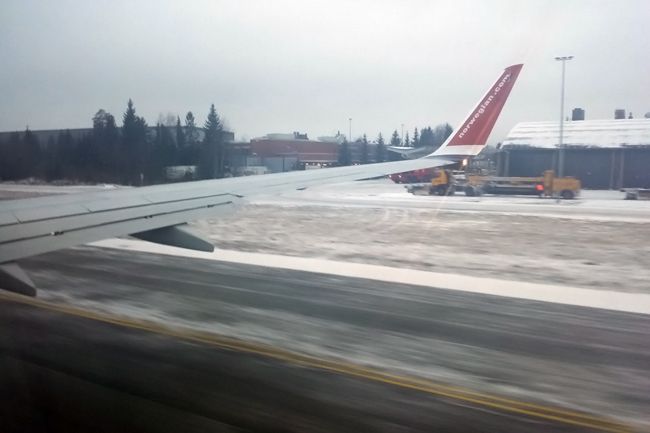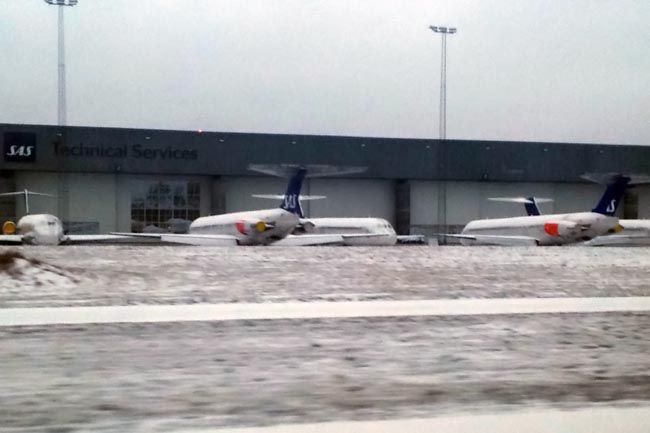 MD80 farm in OSL

Once on the end of the runway, we made a typical cold weather start – brakes on, power up to around 50% N1, hold it then floor it as the brakes are released. Great fun to be on shivering plane on the ground!


It was almost immediately into a pretty thick cloud layer, breaking through a good few minutes later.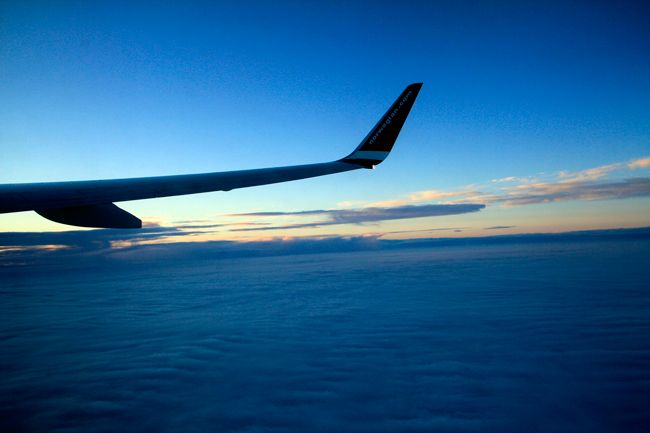 As the seatbelt sign was switched off, the mood lighting gradually faded from the pre take off navy to a peach colour. I think the 737 sky interior looks great.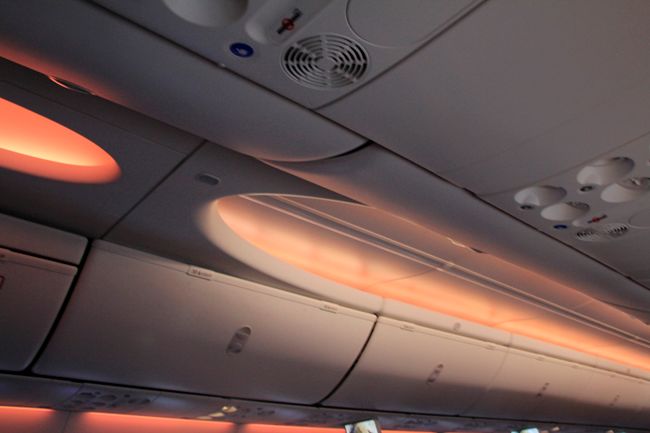 A few moments later the sky menus were distributed. Nothing really took my fancy though.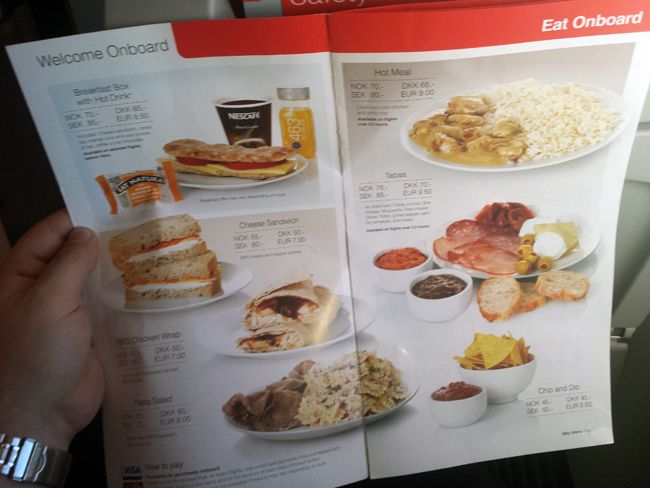 Despite being brand new to the fleet, this jet didn't have Wi-Fi. So despite both of my flights being advertised as having the feature, neither did in the end. Slightly false advertising there. Although I'm well aware that last minutes substitutions can and do happen. I spent the next couple of hours watching various videos and films on my iPad and finally listening to my iPod whilst watching the sun set.


While I was doing this, the crew did the duty free run and another meal service.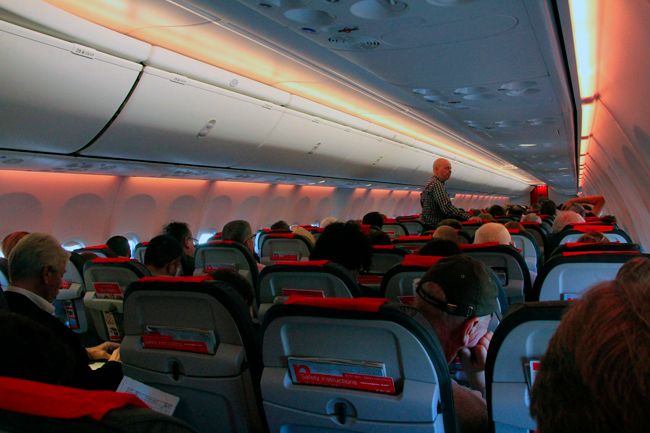 Descent started at 18:40 local, and it's only once I removed my earphones I realised what a chatty bunch of passengers were on board! Conversations were going on throughout the cabin, to the point where you could barely hear the engines.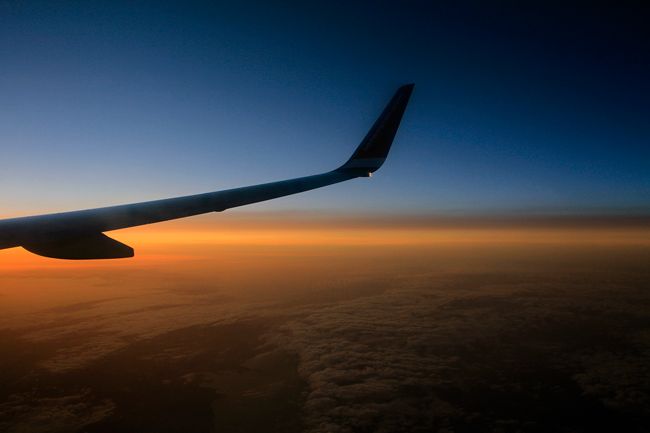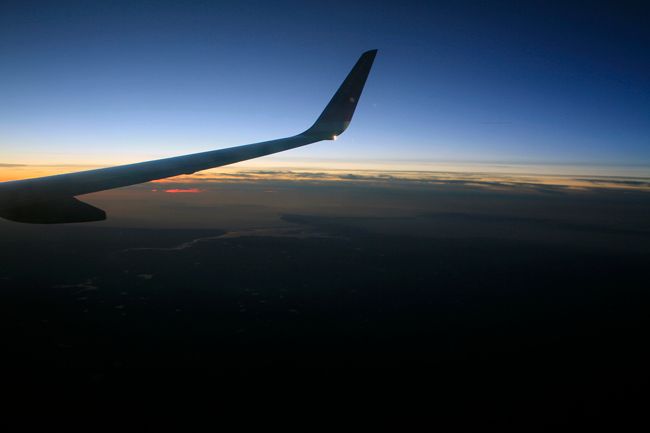 During descent, the crew announced that due to a very short turnaround time, would everybody take extra care in ensuring that they have all their belongings and making sure all the rubbish is collected.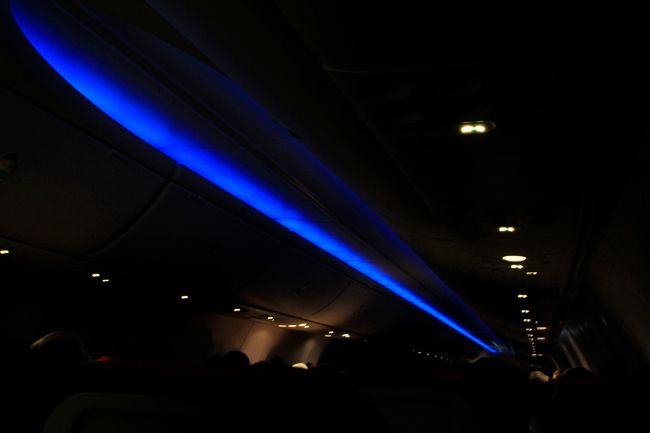 Mood lighting in landing mode

As we got lower, it got darker outside and as we were over the sea, there were literally no views to be has until we were on very short finals.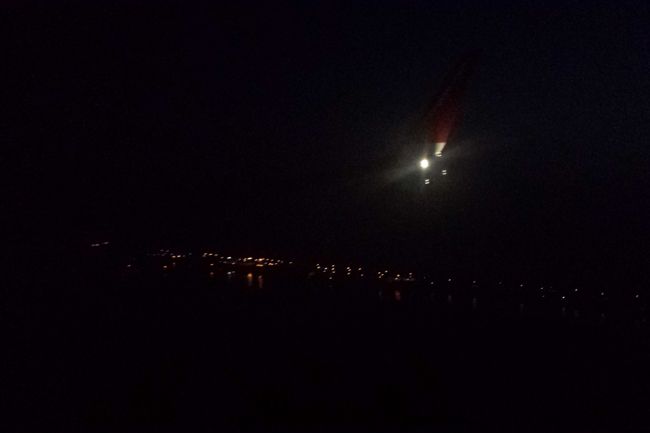 We made a reasonable hard touchdown and made a quick taxi over to a remote stand. Maybe the short turn around would be aided by paying to use a jet bridge…
As I was in the last row, I was the first out of the rear door and on to the waiting bus.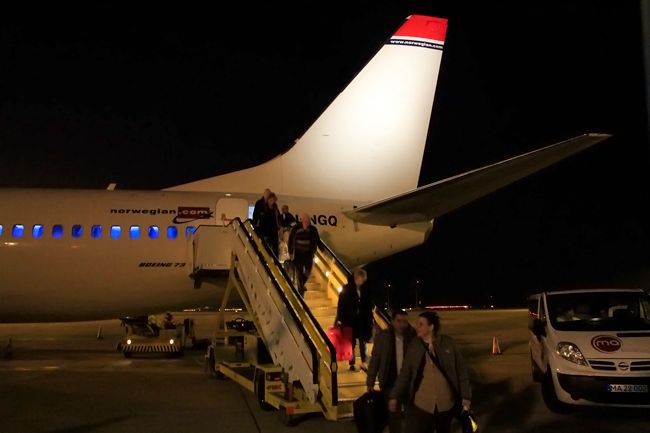 It was then down to the opposite end of the terminal, into a baggage claim hall and out of the exit – the whole process taking around a minute.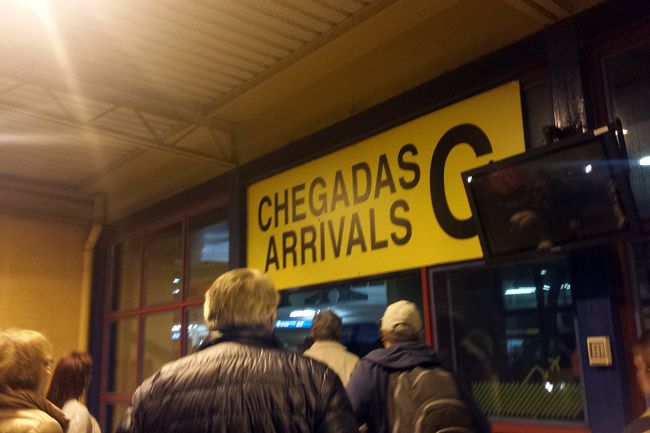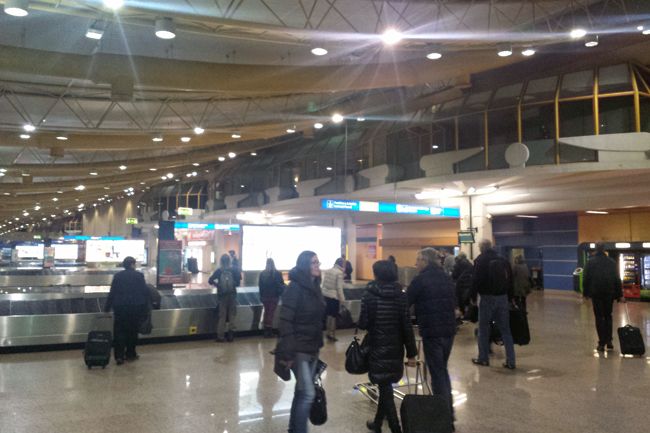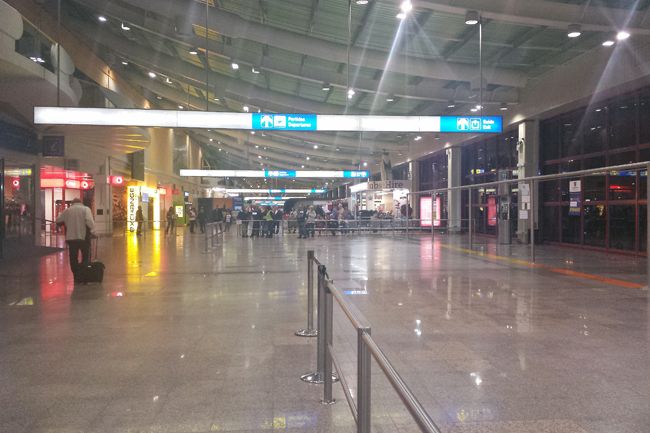 As it appeared public transport links weren't great, I jumped into a taxi for the fifteen minute or so drive to the Hotel Eva.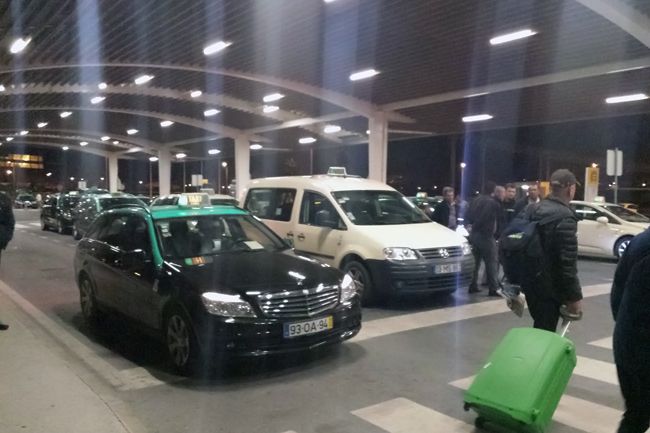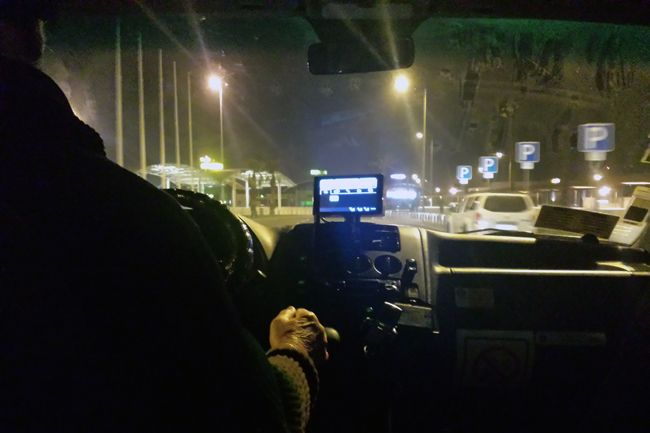 I'd actually forgotten that I'd reserved a superior room, so was pleasantly surprised when I opened the door.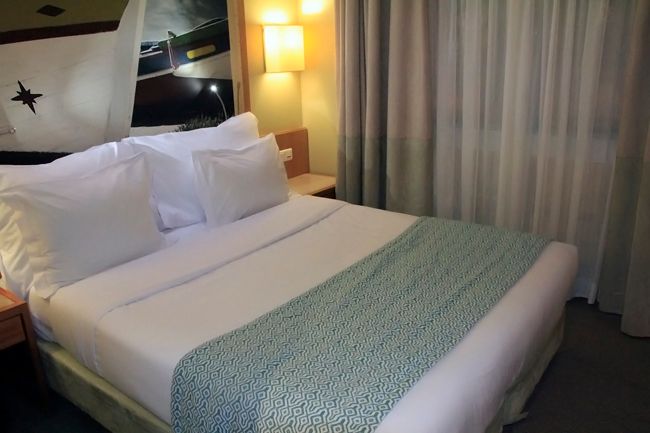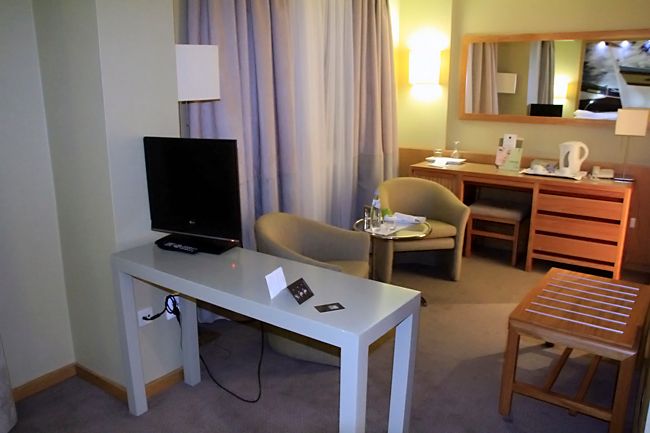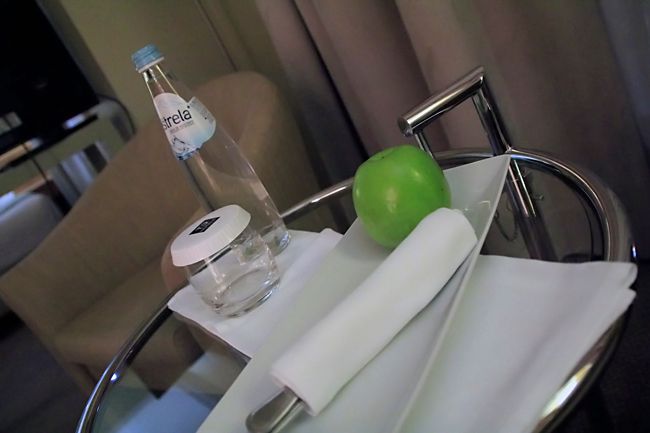 Upon arrival I ventured out to one of the local restaurants for some dinner before heading back and calling it a night.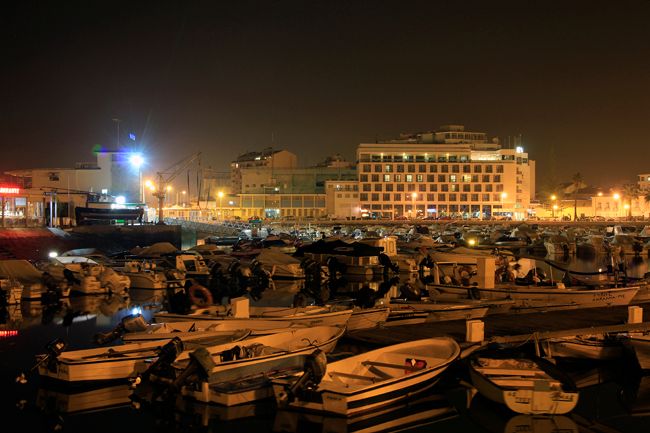 The following morning was a bit of a lazy start. Due to my flight not being scheduled to depart until 5pm, I had the whole day to see the sights. Upon looking at my phone, it turned out I had a few minutes delay now. I went up to the rooftop to grab some breakfast before checking out the pool area.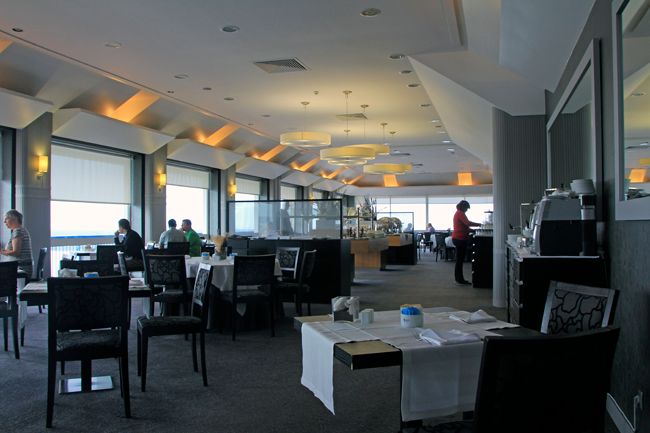 I was pretty surprised to see how close Faro airport was. I hung around to watch a couple of departures (both Easyjet A319's).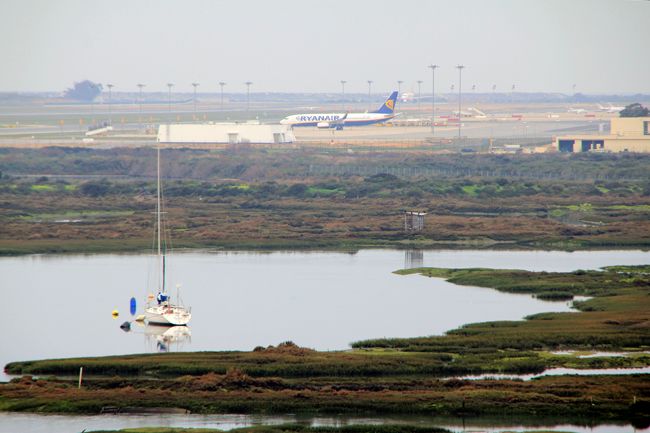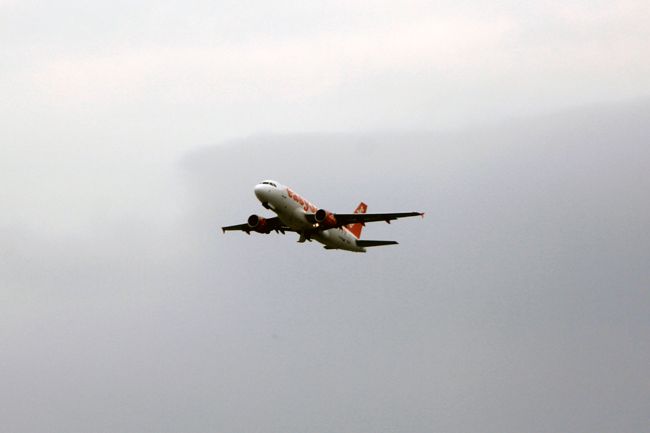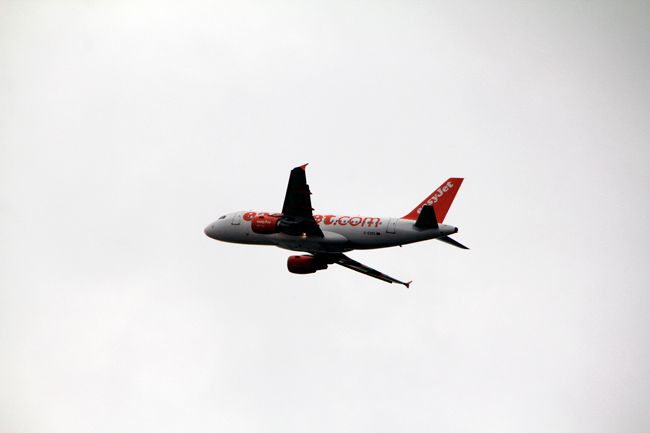 Before heading downstairs to walk around the local area.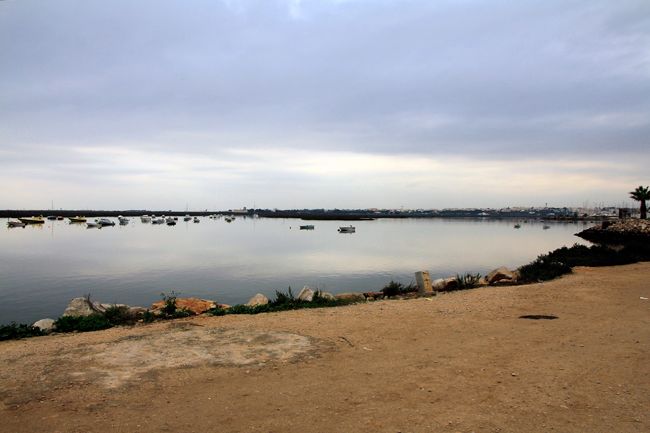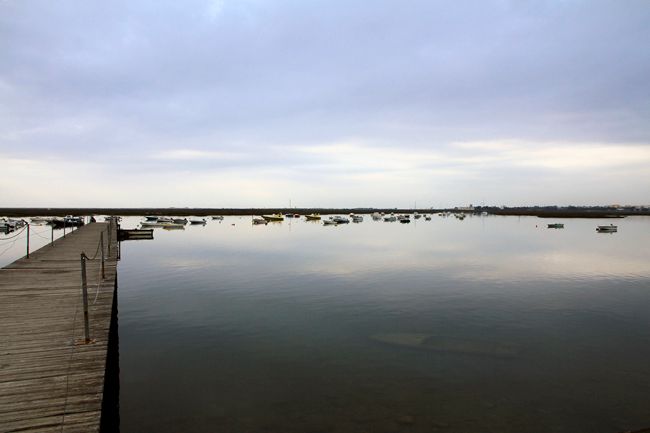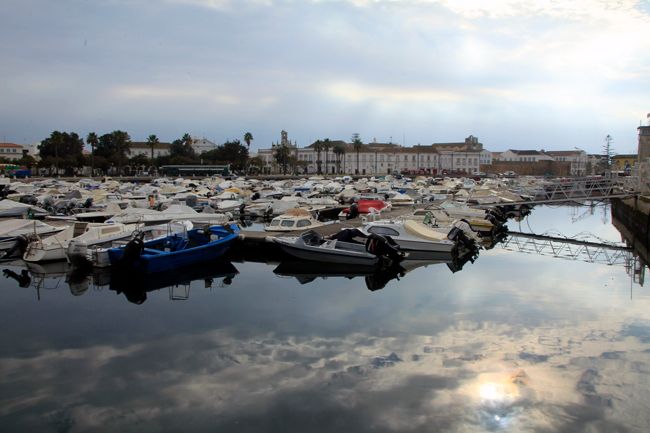 After which, I decided to see what was around in Faro itself. Not a massive amount as it turned out, so not a huge amount of destination pics.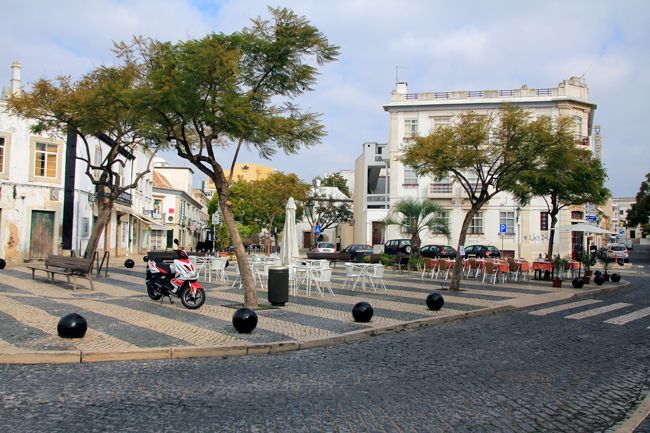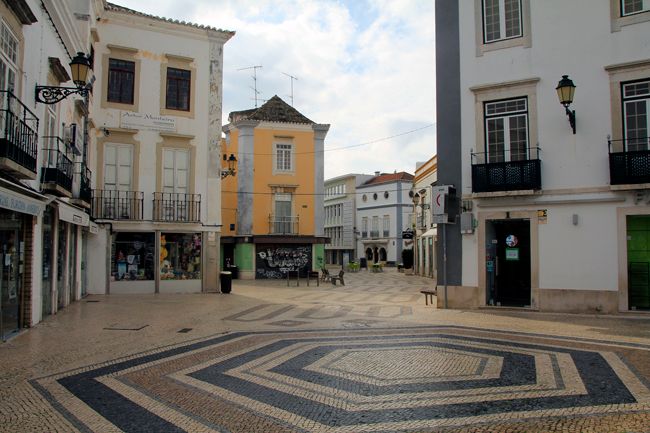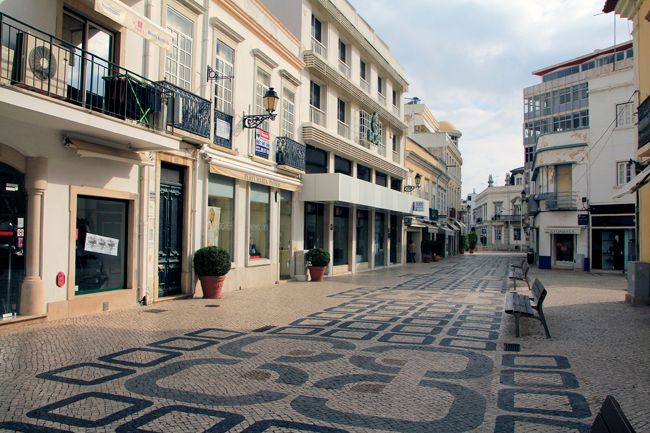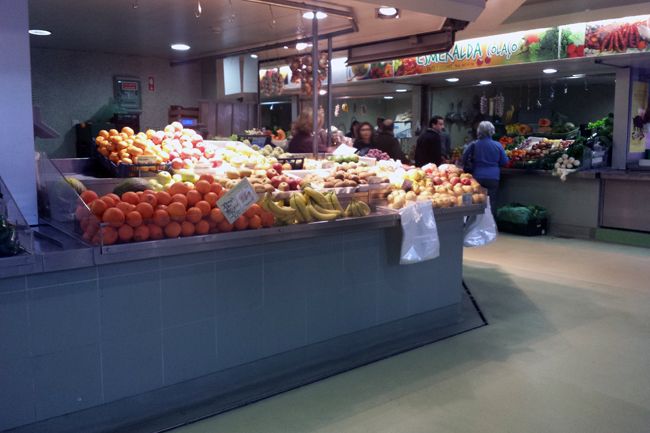 Pretty interesting market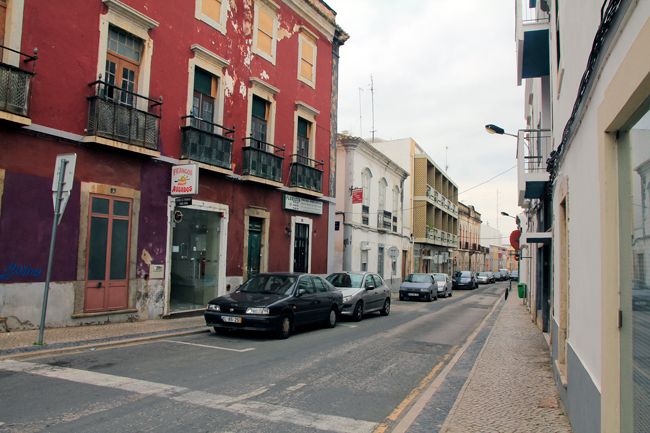 I found a shopping centre on the outskirts of town, which I was able to waste an hour or so in.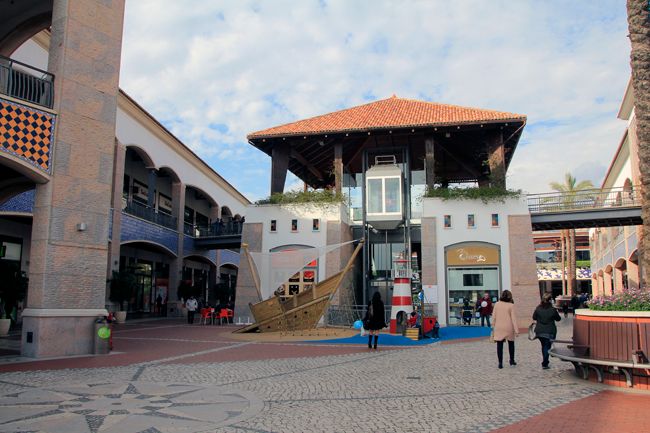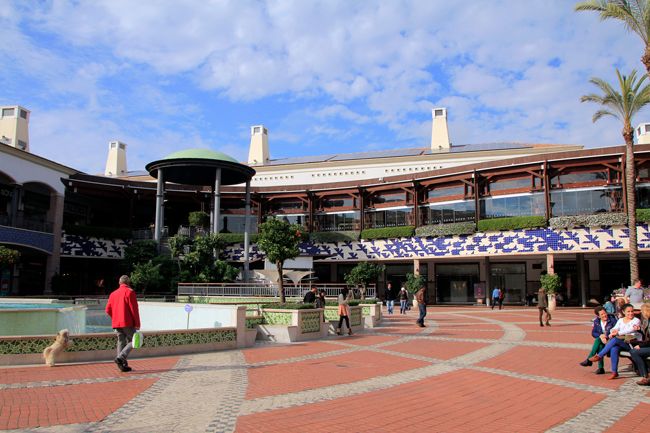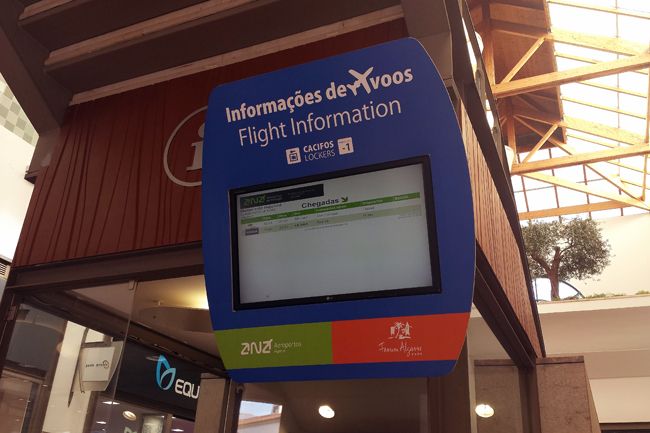 Making my way back to the airport on the bus now.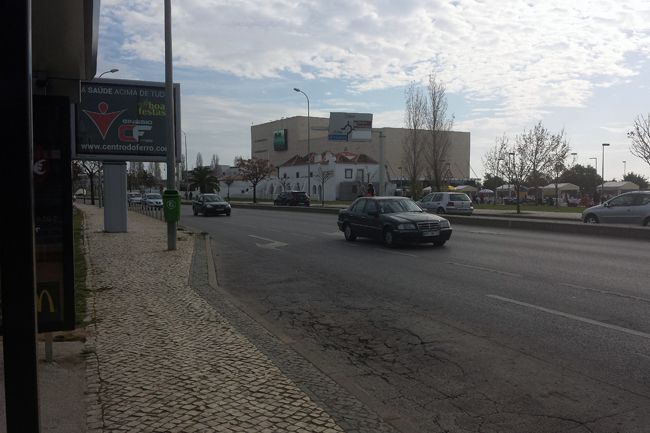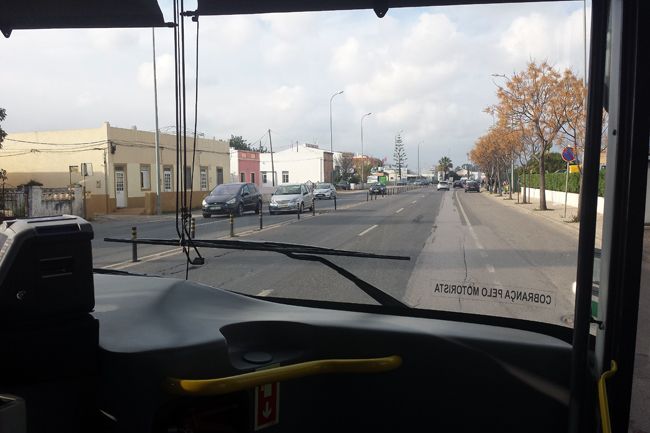 I arrived some ten minutes or so later.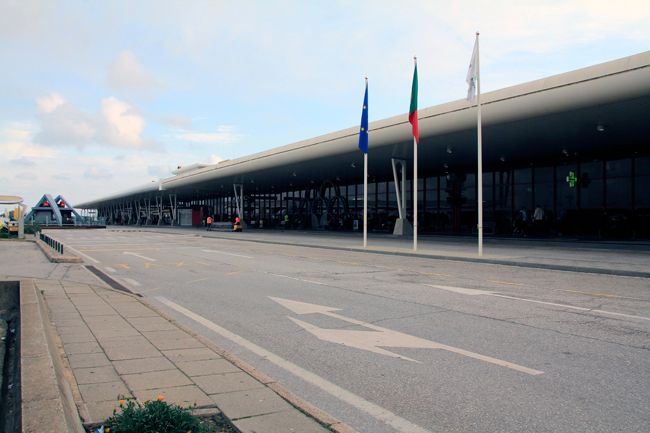 I headed over to the BA check in to grab my souvenir boarding passes. I was greeted by a friendly agent, who tagged my bag (is this a new thing – it's happened on my last 2 BA flights now, yet not once before that?) and informed me of a 25 minute delay.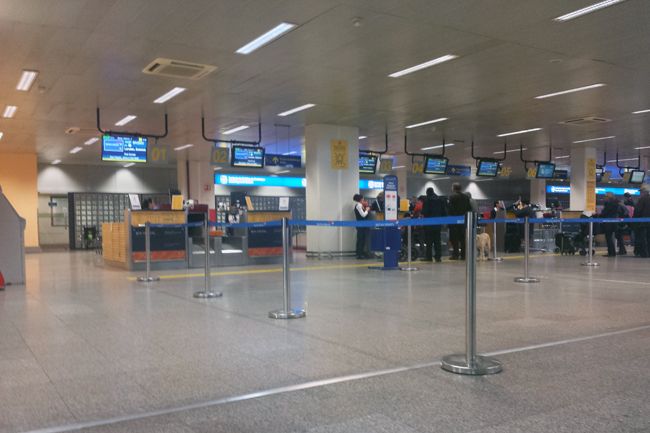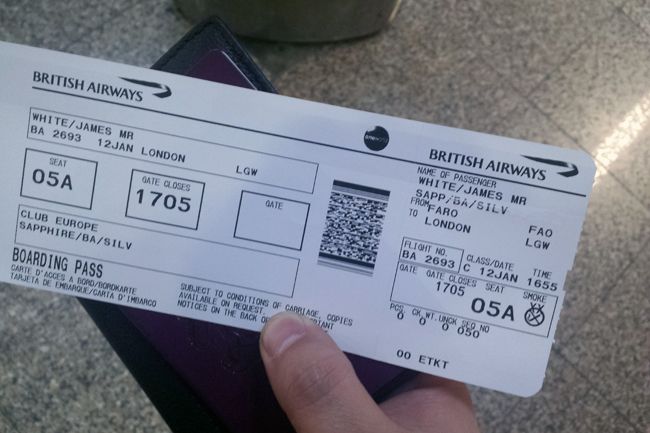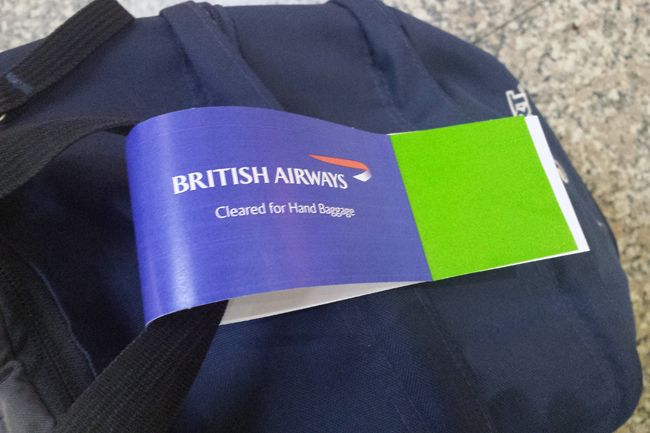 I took a walk around the landside area, and through a pretty derelict looking part of the building. I'm guessing this is the older part of the terminal.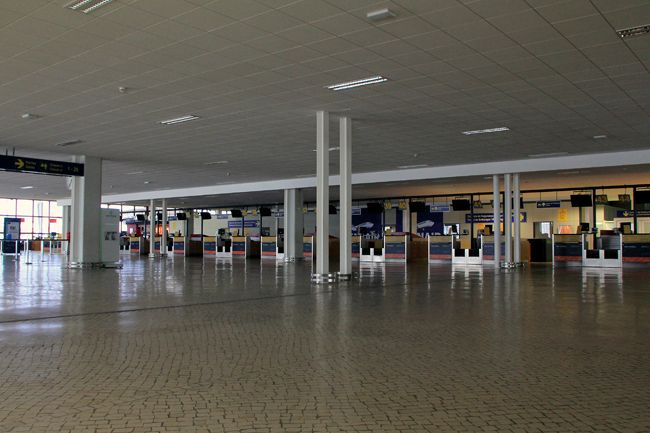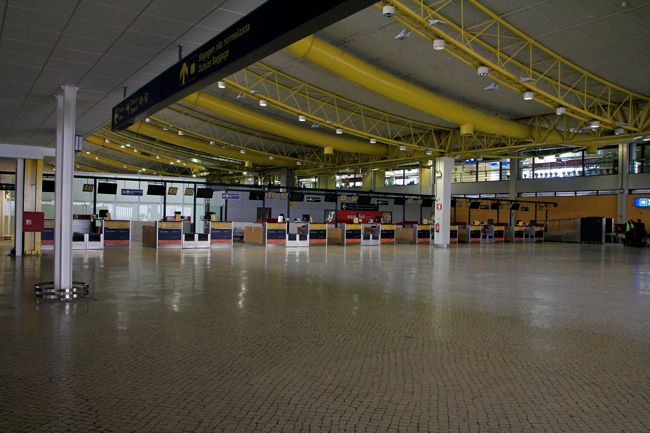 I then headed through security, although it was a little difficult to find – can you see anything here saying this was the entrance? Just looks like more check in desks to me.


As my boarding pass was scanned, the agent shouted something over to her colleague. When I reached her, she lifted a barrier and said 'this way sir', meaning there was an unofficial fast track of sorts. There were a couple of Lads heading for an FR flight ahead of me and when they spotted this, they let out a stereotypical scouse 'eh!', before making their way over and under the barriers at full speed to make sure they got to security before me. They failed in their mission though, as I had the advantage of a more direct and and unobstructed route.
Once through, just a few moments later, I took a slow walk down to the lounge at the far end of the terminal.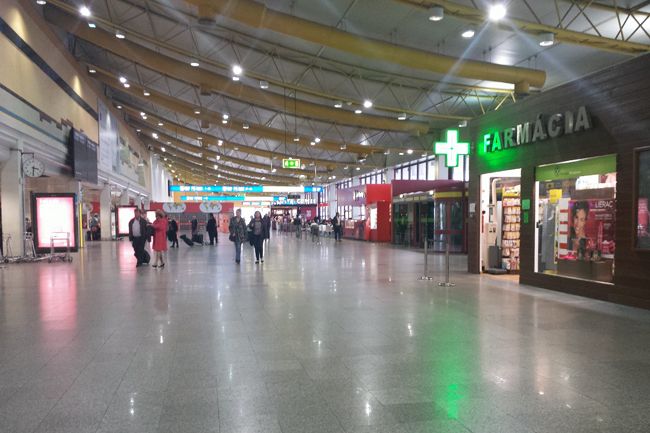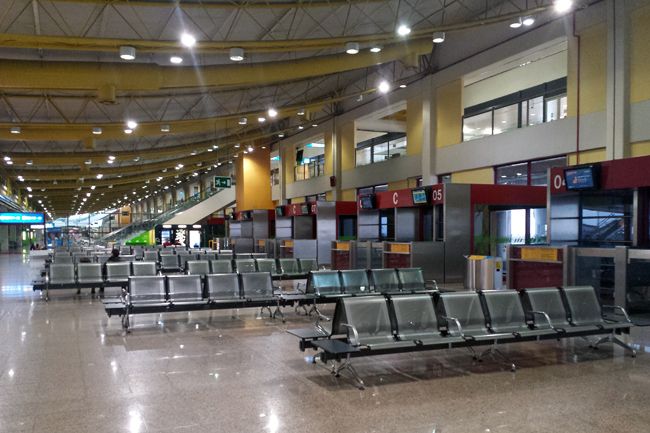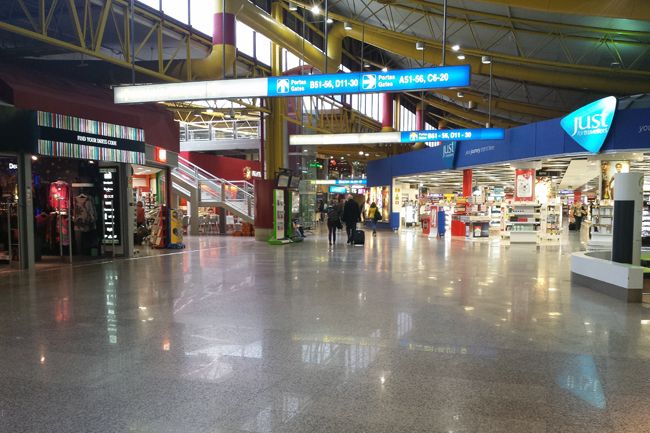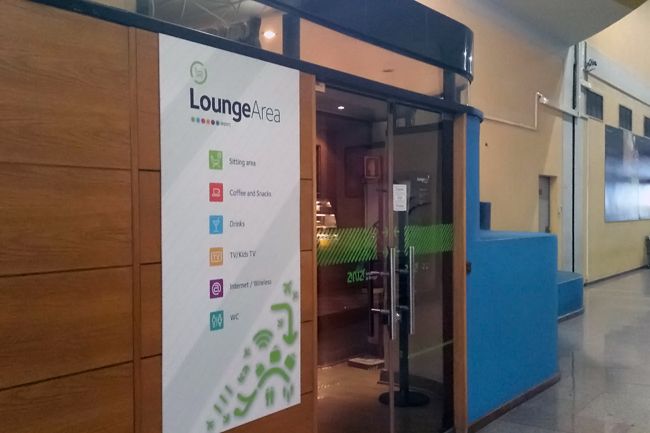 To be honest it wasn't the greatest lounge, although it was comfortable enough for half an hour or so.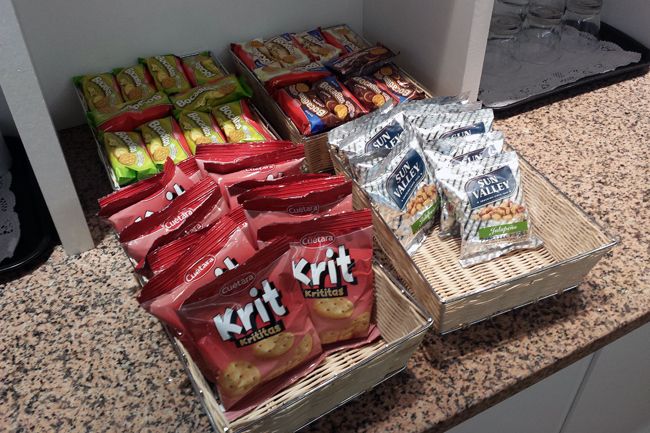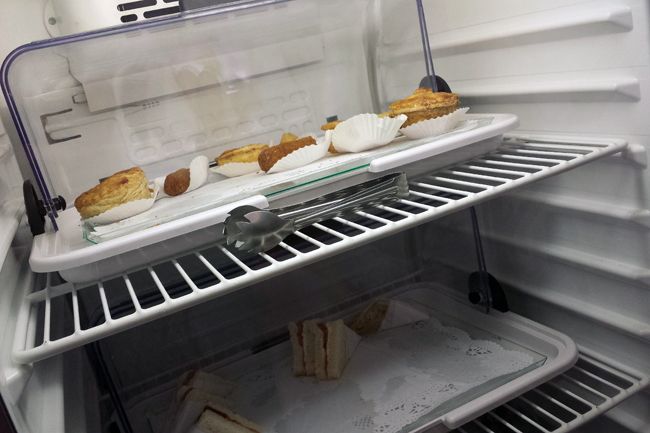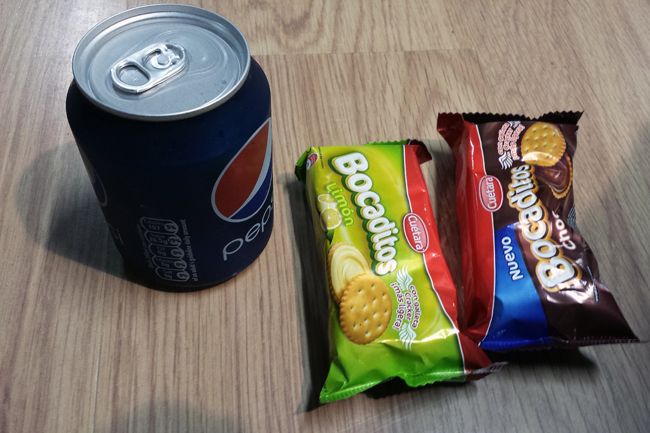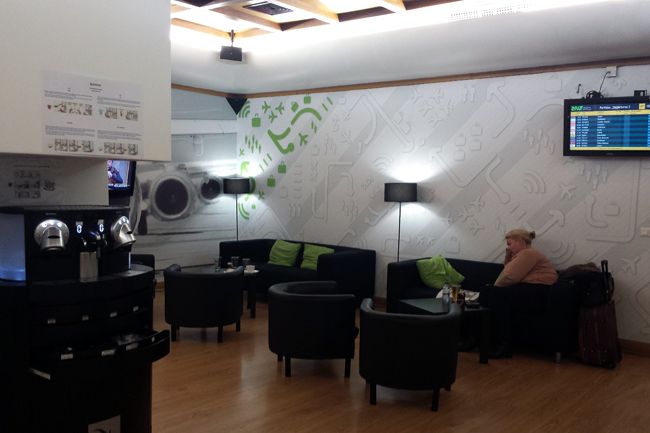 I used the wifi to check what the reg of my ride home.


Another new one for the log.
Boarding was announced and I made my way down to the gate – only to find that there wasn't even a plane on stand yet – although it had just landed.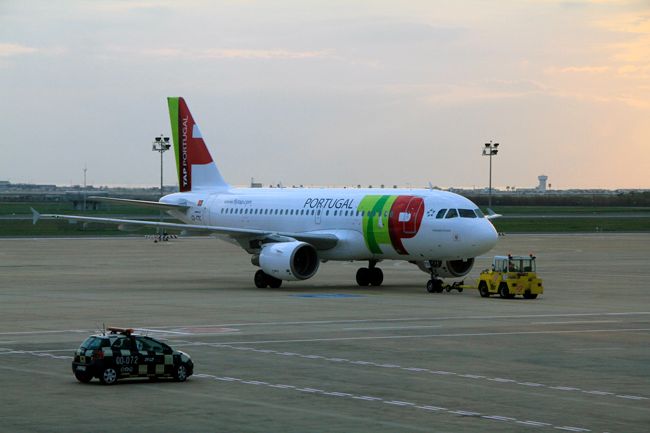 The ground crew announced that boarding would begin in ten minutes, and to my surprise everybody stayed seated. Although over the course of those ten minutes, quite a few people did start edging forwards. Boarding was finally called and I made my way onboard.



BA2693
FAO-LGW
January 2014
Airbus A320 / G-TTOB
Seat: 5A / Club Europe
Scheduled: 16:55/19:45
Off Stand: 17:23
On Stand: 19:40
There was a bit of a wait on the jet bridge, and I noticed that the guy behind had initially been allocated seat 6A, yet it had been scribbled out and he was moved back to row 29. Once I was on board I noticed that Club Europe went back to row 6 – despite only going back to row 5 at OLCI. The masses filed in, and even club was completely full – something that I hadn't experienced before. Row 6 though remained empty. I later overhead one of the crew mention that it was set to row 6 on an earlier flight and it would have delayed the aircraft further if they changed it – so they just left it. My seat mate moved back to row 6 later on in the flight.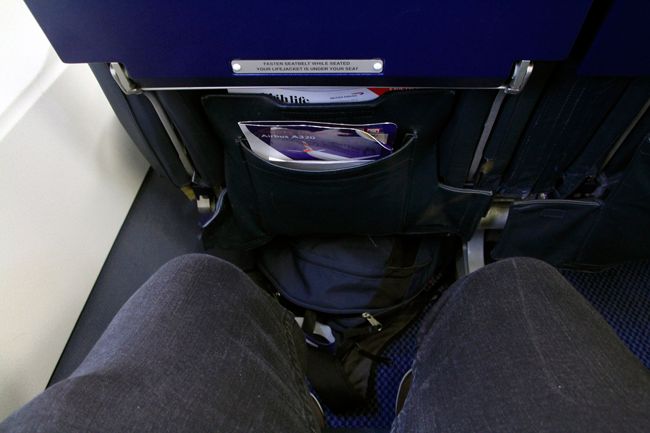 Unusual to see a 727-100

The captain announced a flying time of two hours twenty minutes.
We pushed back and made a speedy taxi out to the runway, before lifting off into the sunset.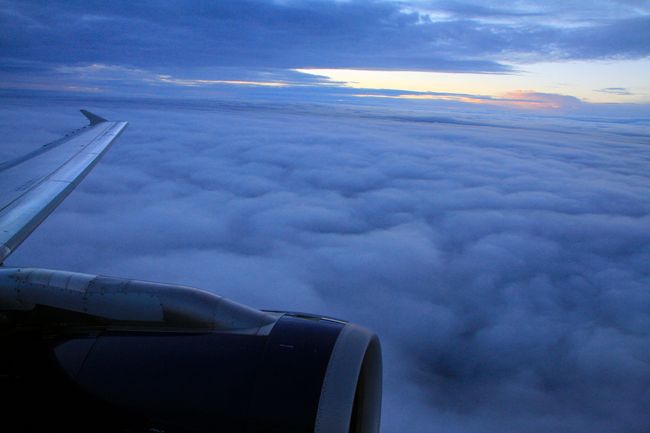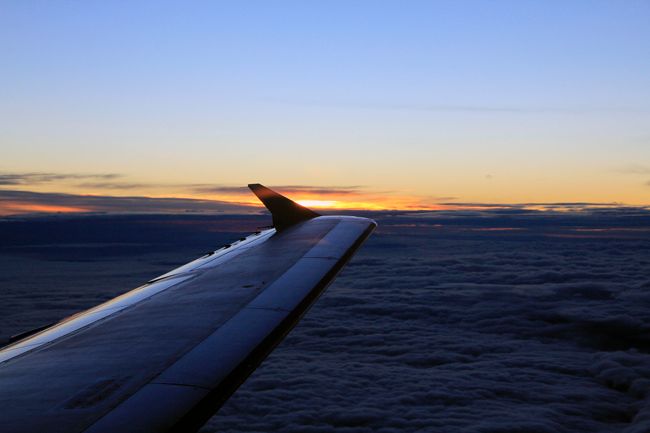 Shortly after departure, the crew distributed the hot towels, followed shortly after by the pretty pathetic afternoon tea service. I could have sworn that the afternoon tea was only dished up between 2-4, so came as a bit of a surprise to get it on a flight that was scheduled to depart at 16:55.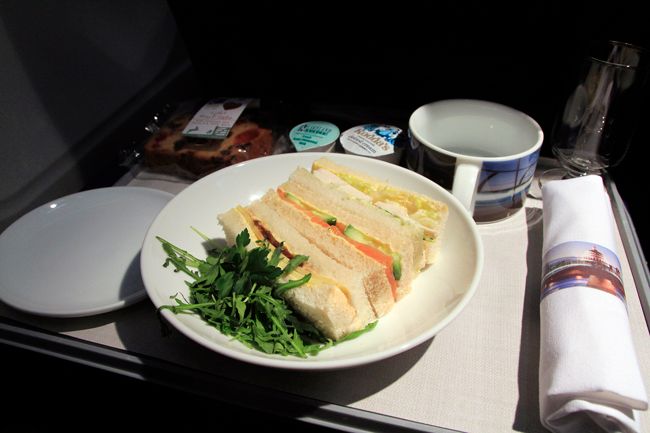 I later queried this with the crew and they said the cut off was 5pm – and that they agreed that it was a bit mean serving up afternoon tea at 16:55.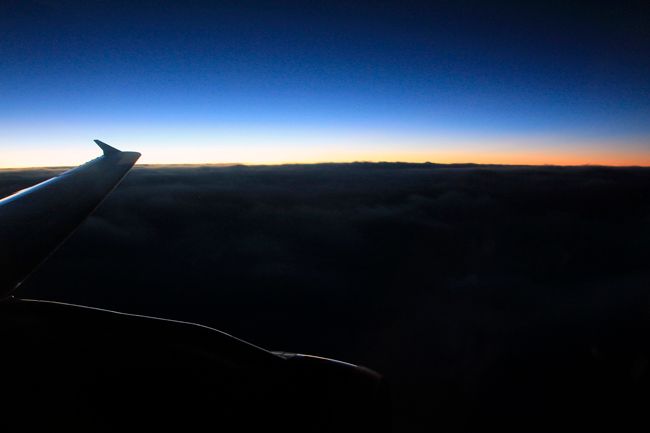 Shortly afterwards, the crew came around to do another drinks service. I grabbed a tea and asked if they still served the nuts on board. They said they would grab me some, and I mentioned that every time I fly in Club, my mum pesters me to get some. They said if that's the case I could have some more as they had plenty. My mum ended up with more than enough to keep her going…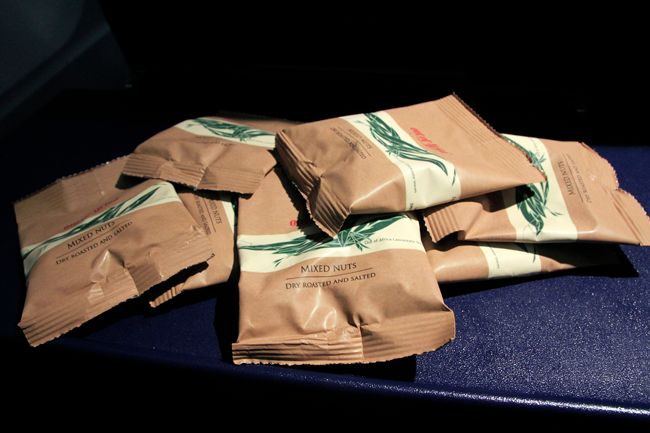 Shortly afterwards, it got a little bit bumpy and the seatbelt sign was switched on. The captain came over the PA and said that the reason for the earlier delay was because of a strong headwind, therefore we had an 80mph tailwind on our return. The downside of this was that it would be quite bumpy as we passed out of the jet stream, however the plus side was that despite the late start we would still arrive on schedule.
I spent a few minutes catching up with my ebook until the seatbelt signs were switched off. I then made my way forward to the galley and had a great chat with the crew. They really seemed to know their stuff – including the history of this aircraft. Delivered to GB Airways in 2002, before heading off for a stint with Easyjet and then heading back to BA a couple of years ago. They also mentioned the plans for the 737 fleet – which I pretty much knew anyway, but they elaborated a little more. Basically BA chose to buy in second hand A320's so that they could stay in sync with the what they already had – then order the new generation in 2017. They then commenced another drinks service, so I bid farewell. They thanked me for the chat, and said they were very impressed with my knowledge.
When the cart reached my row I grabbed another champagne. Along with yet more nuts!


Once the crew had finished the drinks run, the purser came and took the seat next to me, and gave me an update of the flights status, including which runway we would be landing on and which gate we would be arriving at – as I'd earlier mentioned it would be a little tight for catching my train. During this time, our descent started and the captain came over the PA, again updating us on our status and saying with a bit of luck we would be able to take a shortcut into Gatwick, therefore arriving some ten minutes ahead of schedule. It turns out we were given the shortcut, just as the purser offered me a third champagne. As the captain had given the ten minutes to landing call, I figured it would be best to decline. As it was pretty cloudy around, there was a light show for most of the descent until we touched down on to 08R.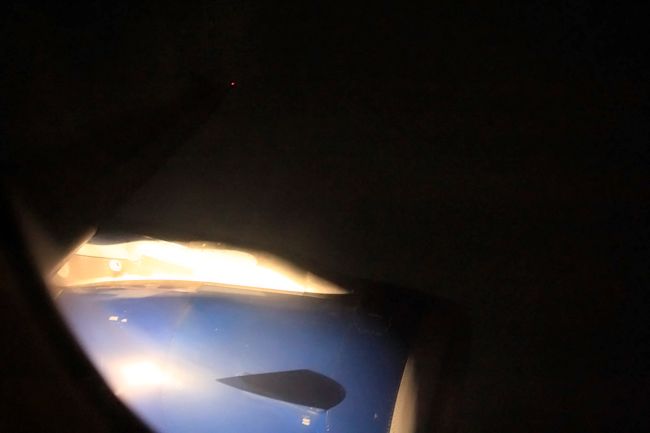 It was a quick taxi over to stand 53, and it was through to passport control – the crew wishing me luck with catching my train as I exited.
Luckily, passport control was pretty empty and I was through in a minute or two.


I made it to the train station fifteen minutes after arriving on to stand for the hour's journey home.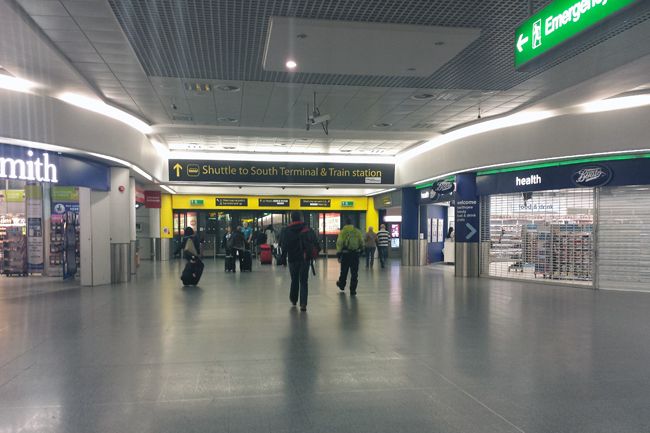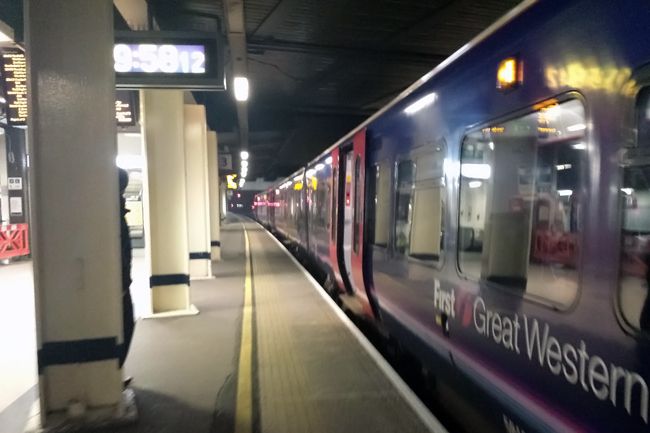 Norwegian were alright, although they failed to make a huge impression on me really. The crew just didn't seem all that approachable. They did their job, nothing more, nothing less. I also feel that they shouldn't advertise the free wifi until the entire fleet has it – to have it as a selling point on both my flights yet not having it on either was a little poor.
British Airways were their usual selves too. Great crew, decent enough seat, just a disappointing meal service. They really need to offer something a little more I feel. Even since I first had their afternoon tea service a little over a year ago, it's gone downhill – with the fresh cake making way for something pre packed.