Stayed in: December 2015
Introduction
Having visited "Sin City" just over a year previously and staying in the Tropicana, I decided to try out somewhere different on this occasion. The MGM fit the bill, being just across the road from the Tropicana.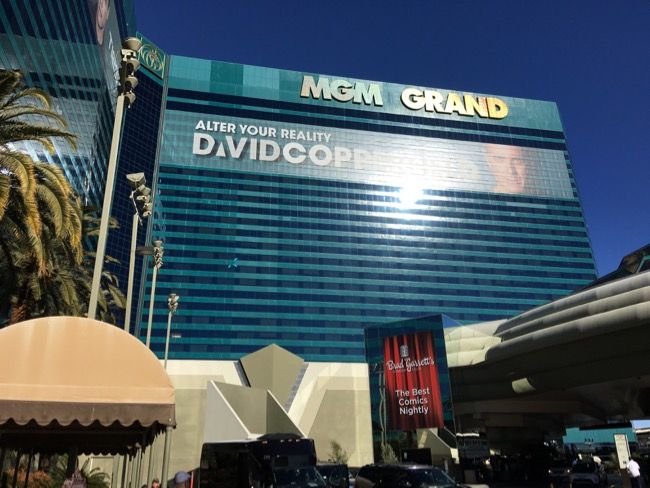 Annoyingly at check in, they wanted a whopping $200/night extra for security… I tried to argue it, but the check in guy just kept saying "it's for security". To add insult to this, it wasn't a pre-authorisation either – they actually took the money from my account. It was eventually refunded a week after check out.
Main Room
The room itself was pretty decent. Big bed, as is standard in the USA, complete with a very decent sized working desk and a large sofa.


Bathroom
In keeping with the rest of the room, the bathroom was large and clean.


Amenities
There were the standard amenities dotted around in convenient locations in the bathroom, however there was nothing in the way of tea or coffee in the room. There was however an expensive mini bar.


In Conclusion
The MGM grand is a very good hotel to stay in at the South End of The Strip. Although I didn't like their security deposit policy. Not only was the amount higher than anything I've experienced before, but also the fact they took the money from my account rather than just taking a pre authorisation was a little harsh too. I eventually ended up losing money due to differences in the exchange rate.


Questions? Comments? Come and Say Hi on Twitter!
Follow @mytripreport