KLM Cityhopper | Fokker F70 | LHR-AMS | Economy
This Trip
KLM Cityhopper | Fokker F70 | LHR-AMS | Economy
KLM | Boeing 737-800 | AMS-FCO | Business
Hilton, Rome FCO
Alitalia | Airbus A320 | FCO-LHR | Economy
Airline: KLM Cityhopper
Aircraft: Fokker F70
Route: London Heathrow – Amsterdam Schiphol
Flight number: KL1020
Seat number: 15F
Cabin: Economy
Flight date: March 2016
Check In / Security
Upon arrival at Terminal 4, which is reserved mostly for SkyTeam carriers these days at Heathrow, I found the joint KLM and Air France check in area hidden in a corner. There are the standard economy lanes, and two Sky Priority lanes designated with the familiar red signage and red mats. Only one of the desks was manned however and there was a family already at the one occupied desk. Nethertheless, I was processed in just a few minutes, given directions to the lounge and told I could use the fast track at security. On the subject of the fast track, a major week point at Heathrow is just this – Terminal 5 is very hit and miss in this regard and Terminal 4 was a definite miss on this occasion. Despite it being not overly busy, it still took a good 25 minutes to get through. The problem on this occasion seemed to be a major lack of staff. Its an area that I feel Heathrow management really need to address.
Lounge
Before heading to the lounge, I took a look at the View Heathrow observation deck – situated in a former lounge area on one of the upper levels.


I stayed for around ten minutes before heading to the SkyTeam lounge, courtesy of my SkyTeam Elite Plus status. Initial impressions were good. A decent selection of food, clean and airy ambiance and comfortable seating with a good overview of the tarmac. The only minor point was that it was a little busy when I first arrived – however it soon emptied out.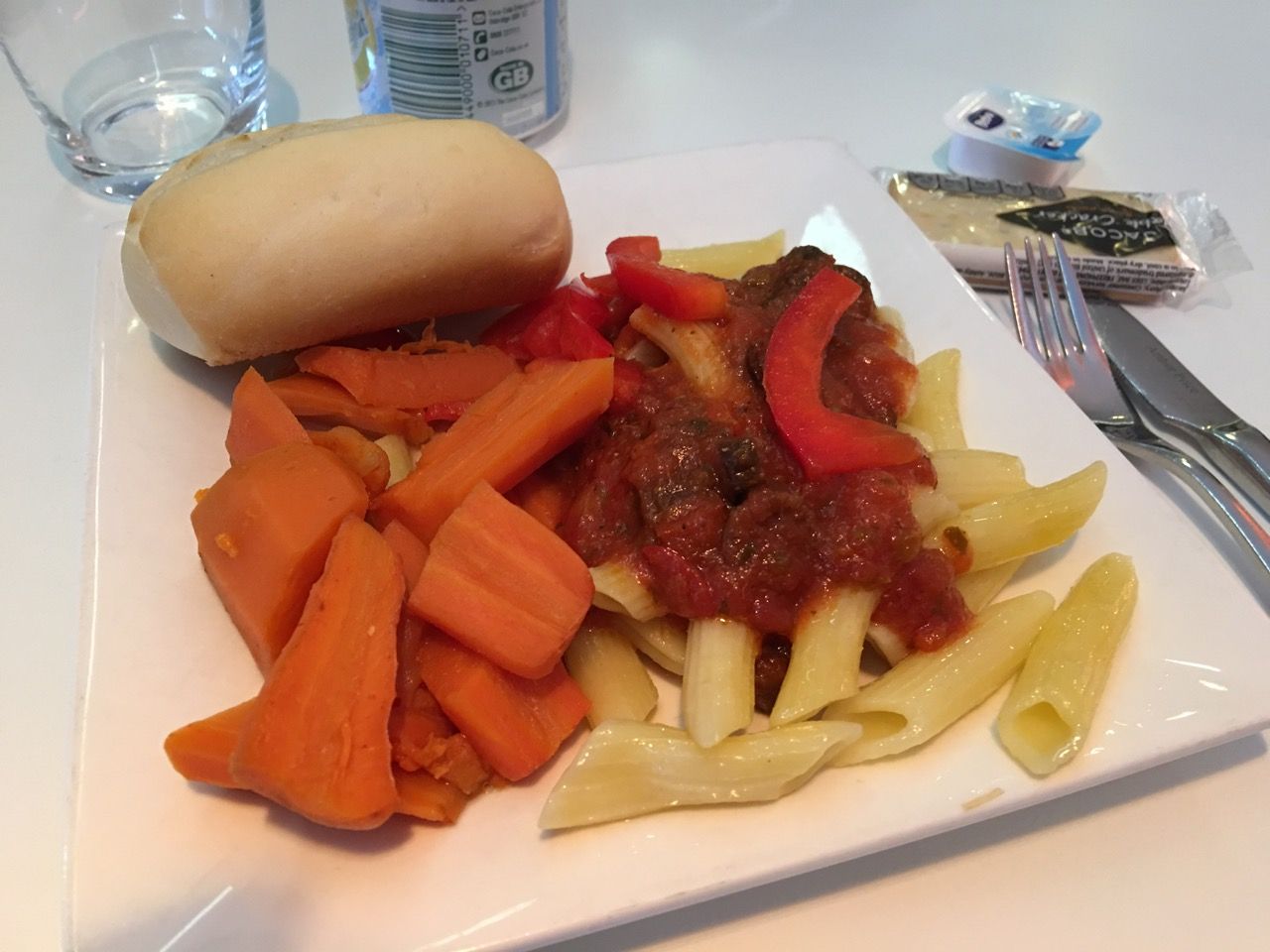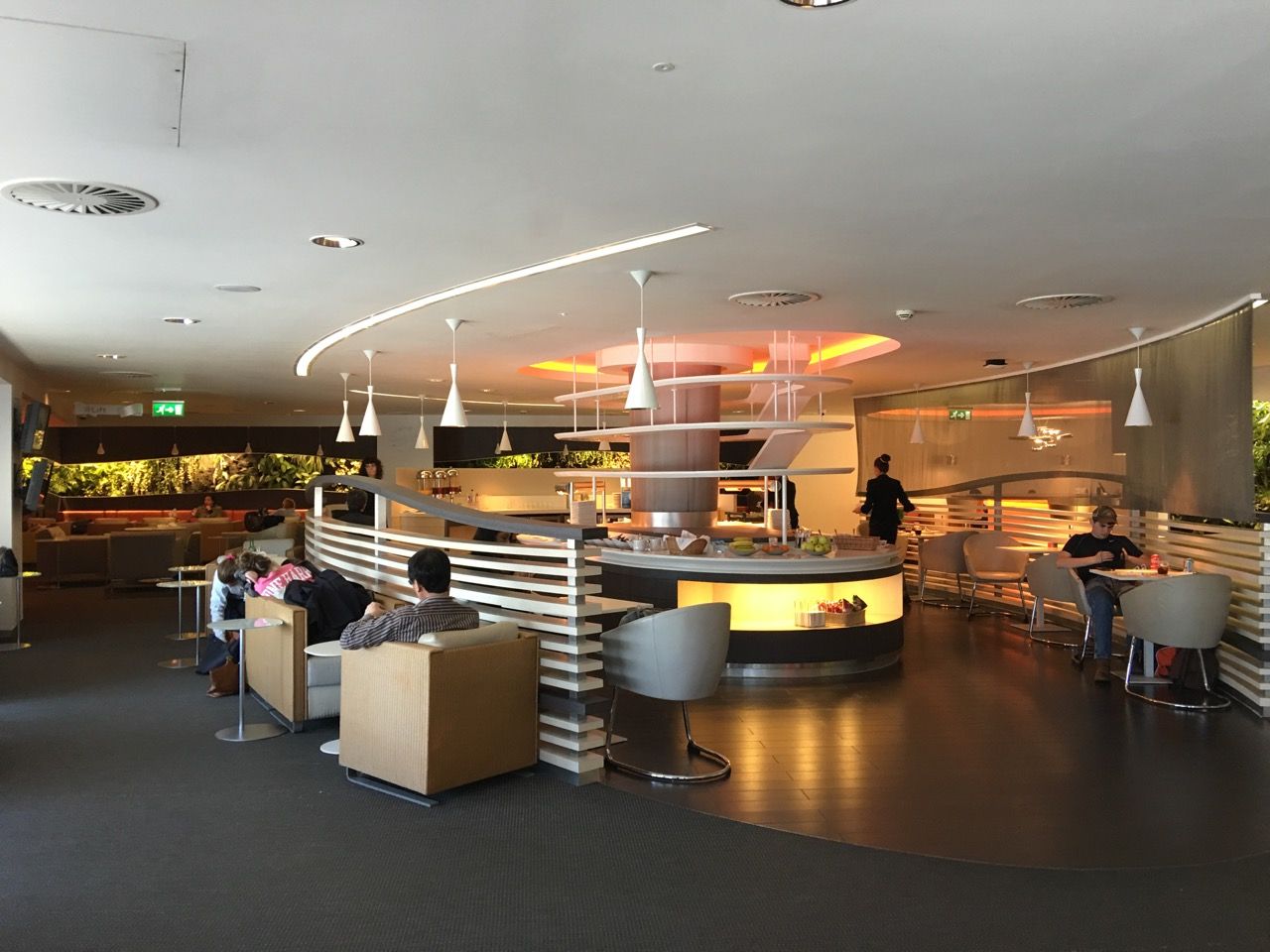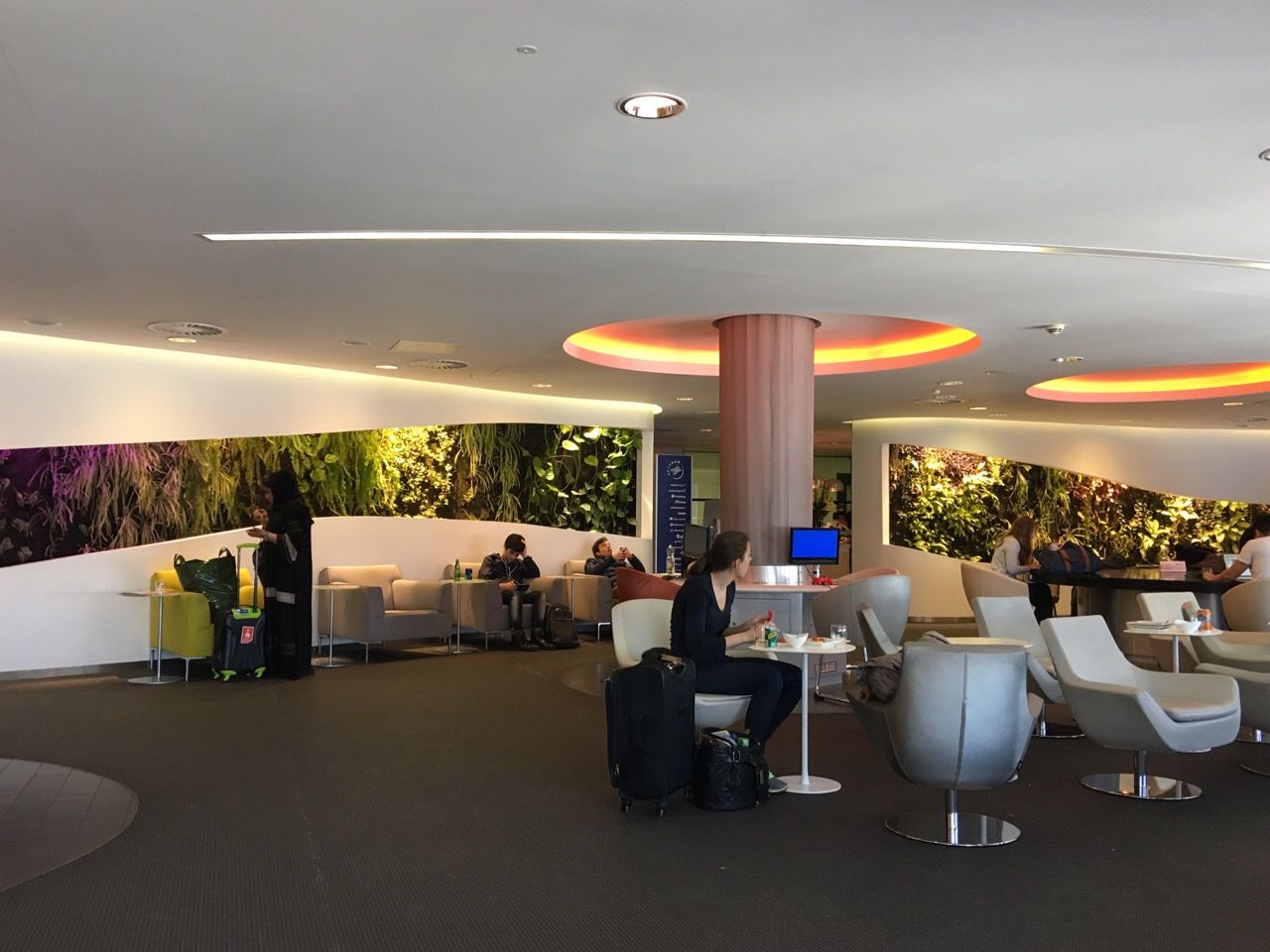 Boarding / Onboard
Boarding commenced at the advertised time and for once there wasn't a mass stampede. There was one elite ahead of me and I was second on board so cannot comment on whether priority boarding was enforced or not.
I entered the cabin and was greeted by one of the two cabin crew on todays flight at the door. This Fokker had the recently updated cabin, which offered some very generous legroom for this 45 minute flight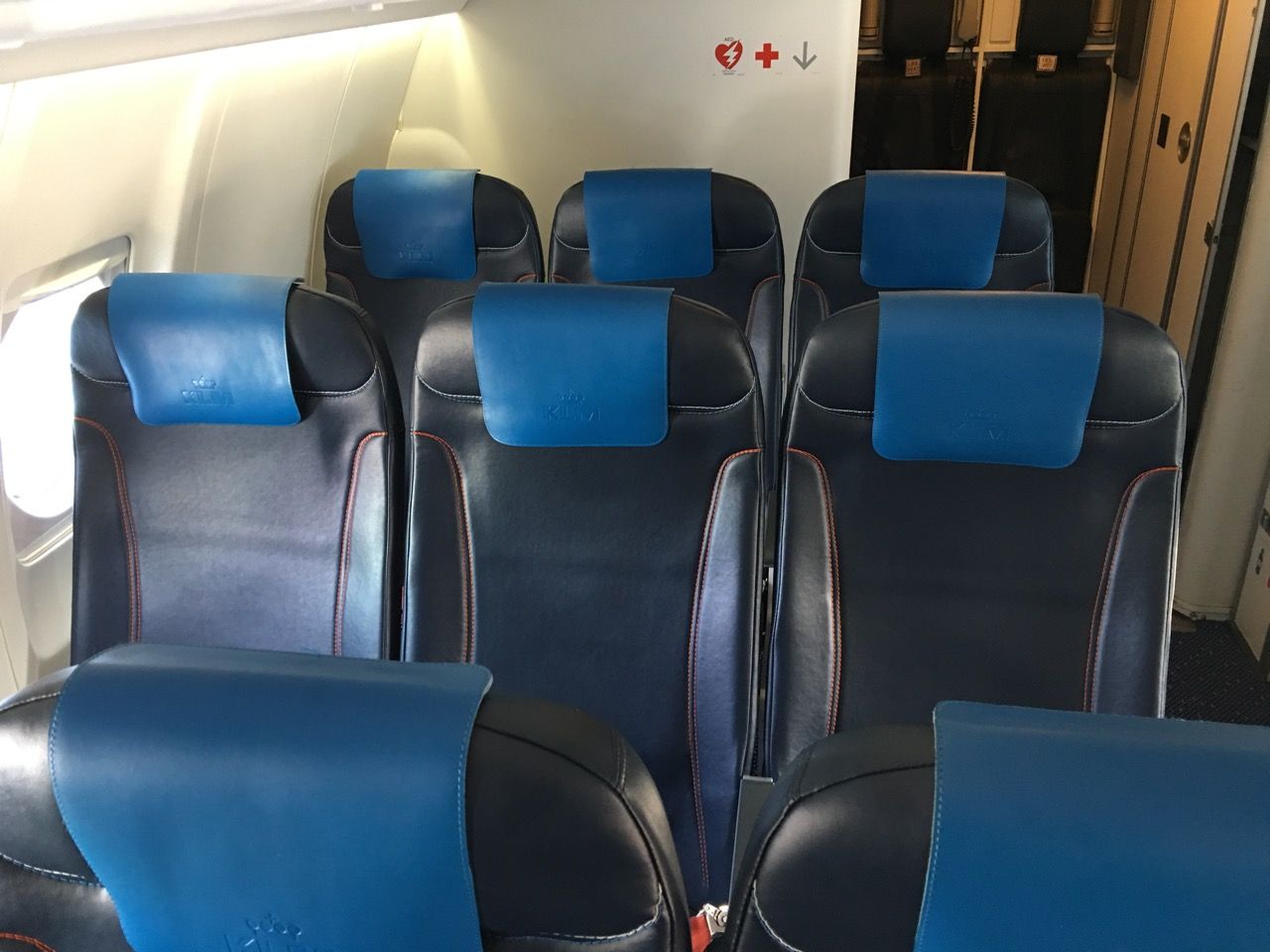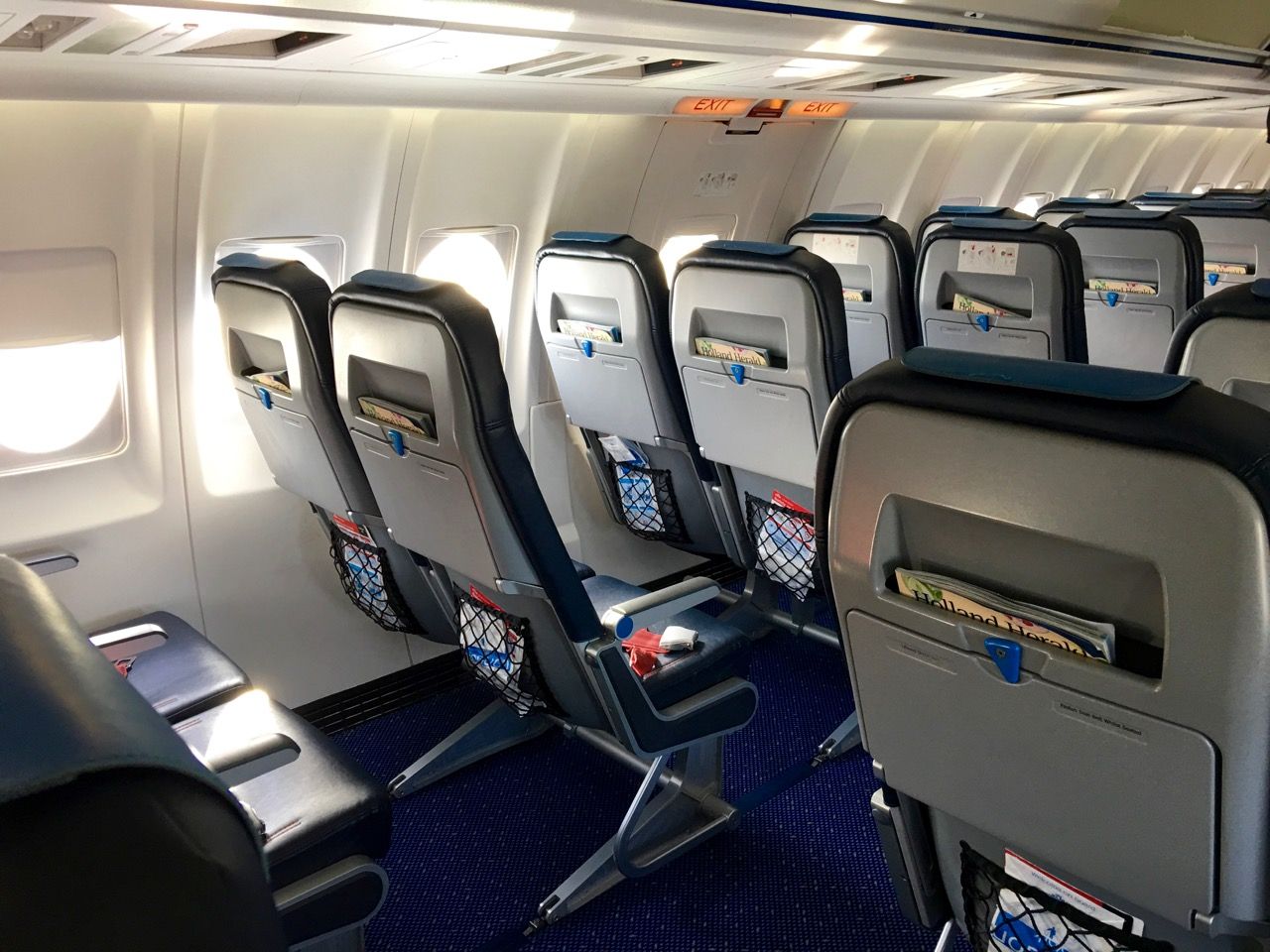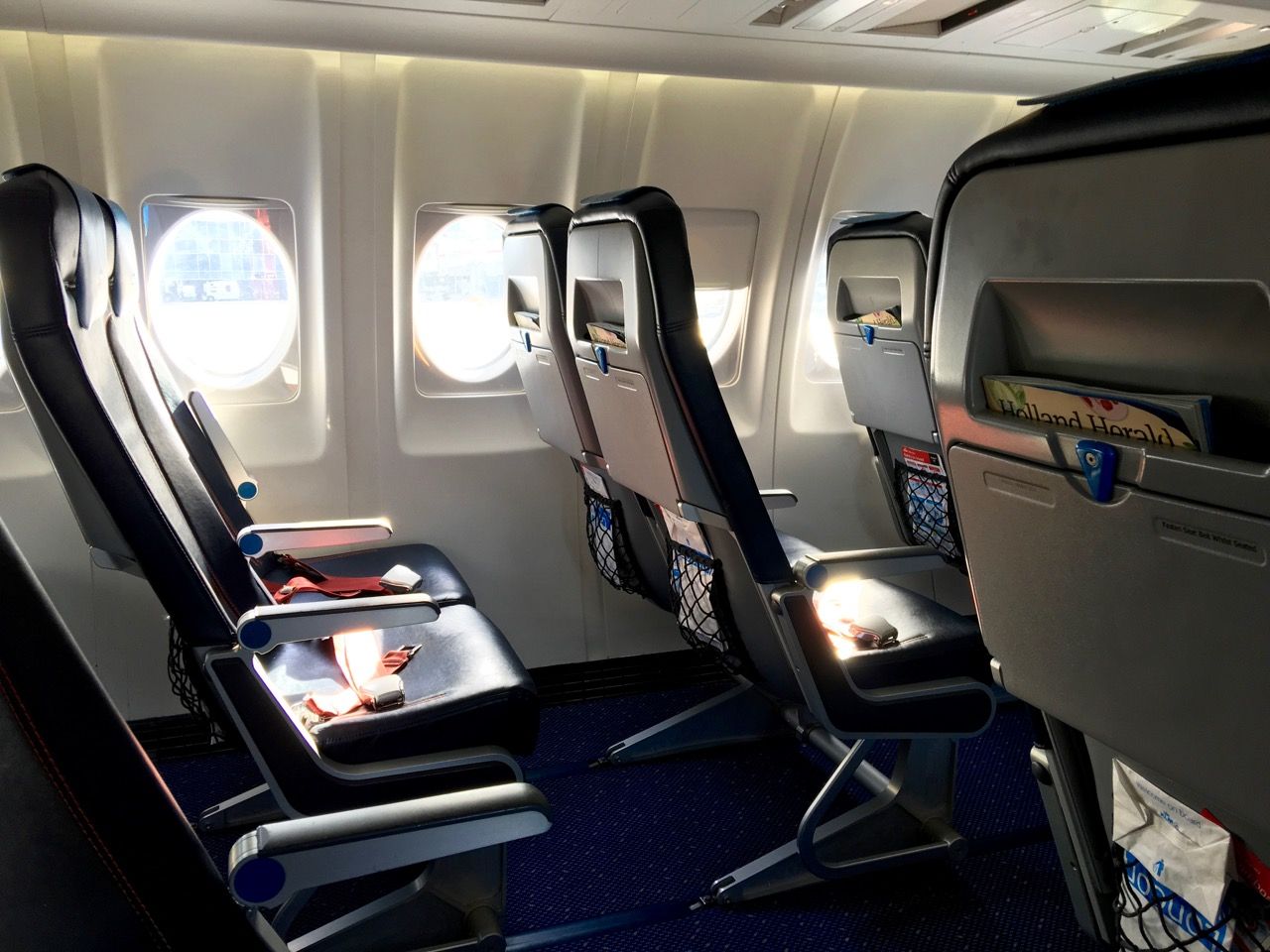 Service
Service started a little slowly for a flight that was under an hour. The lone crew member handing out snack boxes to everybody, along with a smile. Included in the boxes was a small egg wrap and a cuplet of Turkish spring water. I had wondered if this would be it for the service when the crew member disappeared in front of the curtain shortly after. However, both cabin crew members reappeared with a drinks trolley – although options were somewhat limited. Tea, coffee, juice, water wine or beer.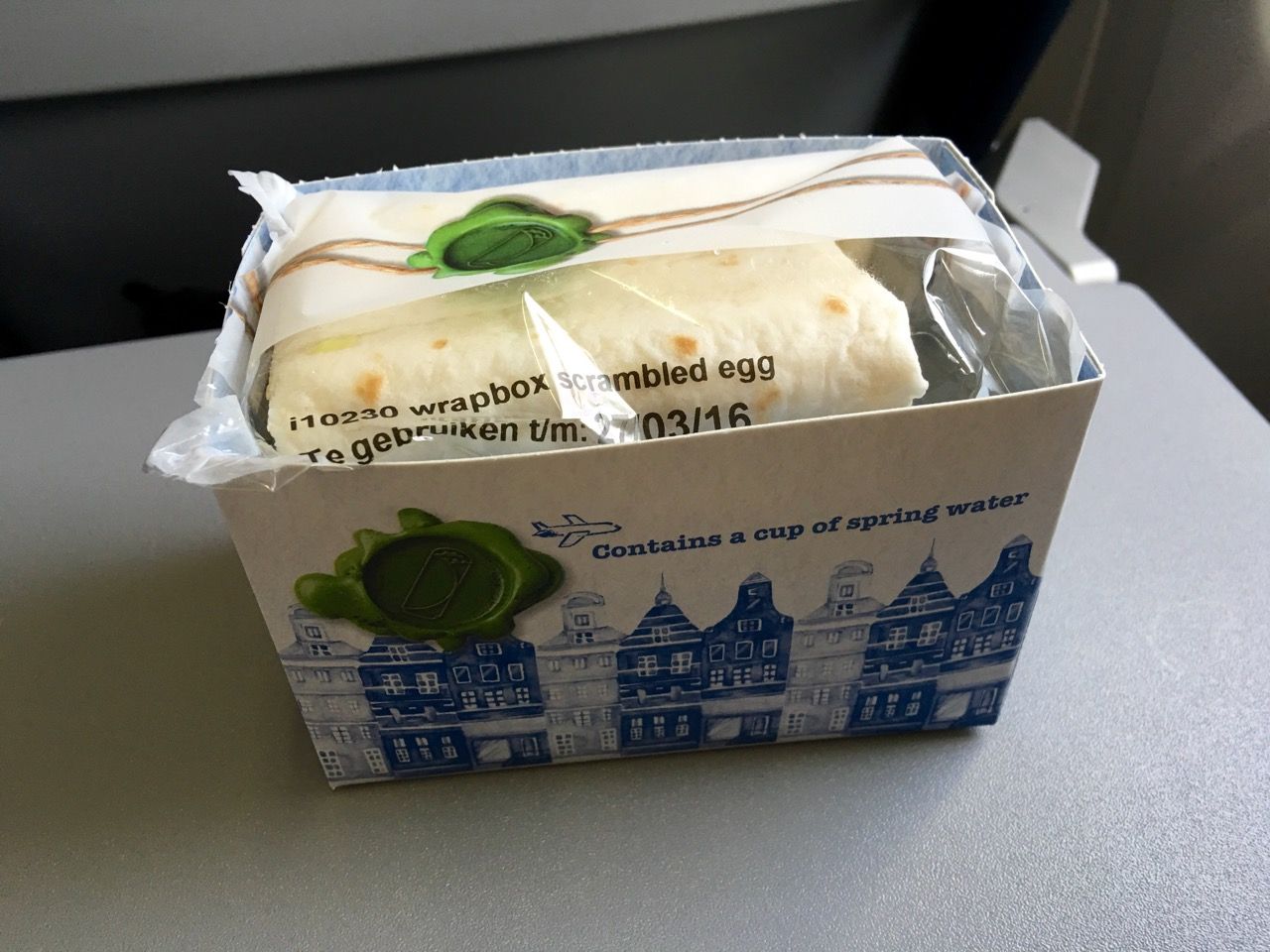 Arrival
As this was a KLM Cityhopper flight, we ended up at a remote stand. Two buses were ready and waiting to take everybody over to the main terminal. As I was connecting to another flight, I skipped the arrivals procedure and instead followed the transfer signs, which spat me out into the main terminal area. Of note was that there was no secondary security check.
Conclusions
My first flight with KLM since 2012 was a positive one. The refurbishment of the cabin was a welcome one and kudos to the airline for investing in a fleet that will be retired in the next couple of years.
The service had also been enhanced from my last time – from a sweet or savoury snack to something a little more substantial. I don't remember the drinks selection being quite so limited before however.
Questions? Comments? Come and Say Hi on Twitter!
Follow @mytripreport