KLM | Boeing 737-800 | AMS-FCO | Business
This Trip
KLM Cityhopper | Fokker F70 | LHR-AMS | Economy
KLM | Boeing 737-800 | AMS-FCO | Business
Hilton, Rome FCO
Alitalia | Airbus A320 | FCO-LHR | Economy
Airline: KLM
Aircraft: Boeing 737-800
Route: Amsterdam Schiphol – Rome
Flight number: KL1609
Seat number: 1A
Cabin: Business
Flight date: March 2016
Check In / Security
As I was transferring from LHR, I didn't use either the check in or security. Instead I headed straight to the lounge. As Amsterdam is one large terminal, it was quite a walk from where I emerged to the non Schengen KLM lounge. As there was an upgrade offer upon check in, I figured I'd take advantage of this to see what KLM business class was like.
Lounge
Upon arriving at the lounge, I was amazed at how big it was compared to other airlines flagship lounges.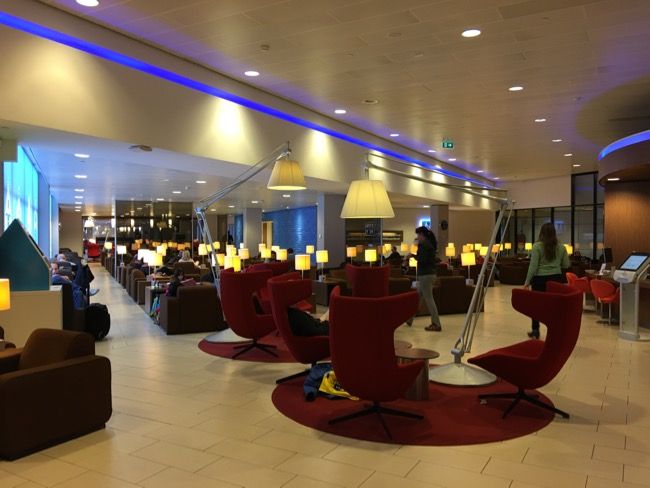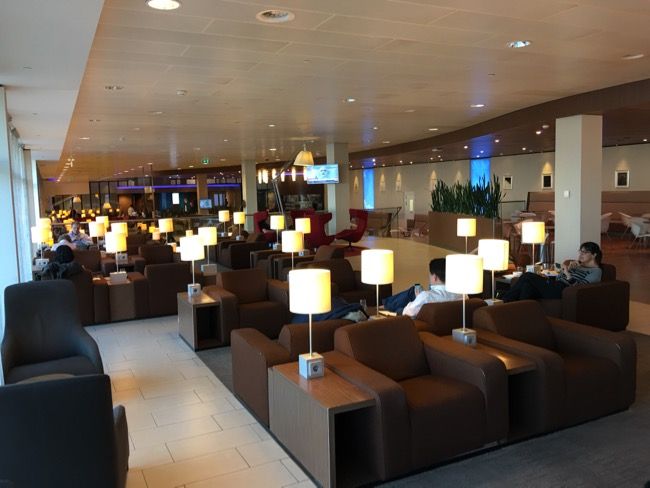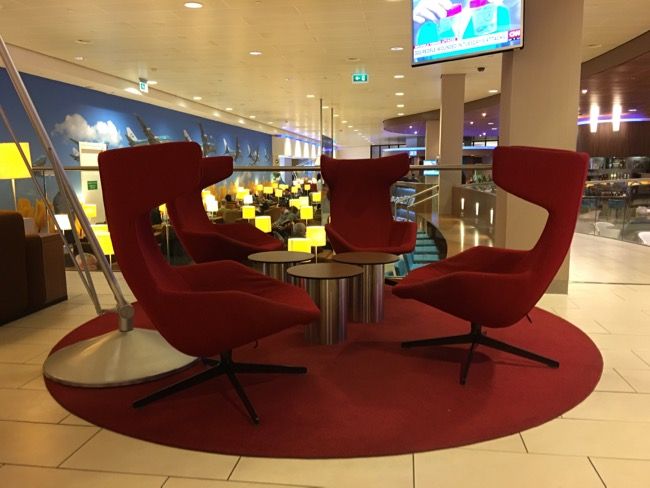 The food offerings were a little disappointing however. These were quite literally the only options.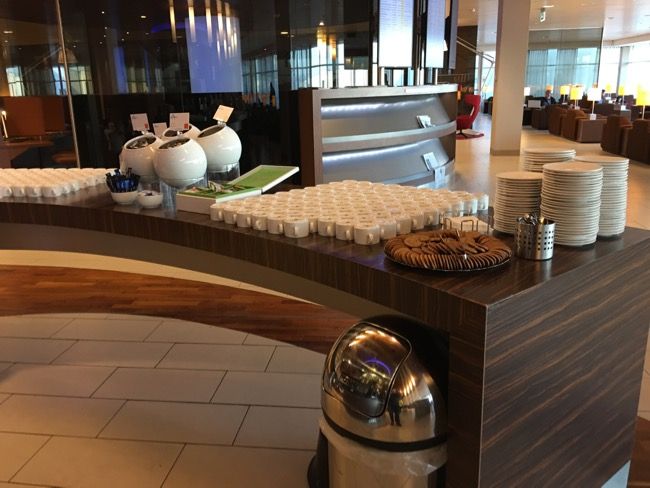 Nearer the time of boarding, I moved along to the Schengen lounge – the offerings were the same, however the lounge was a lot smaller and much, much busier. So busy in fact that there was an overflow area in use.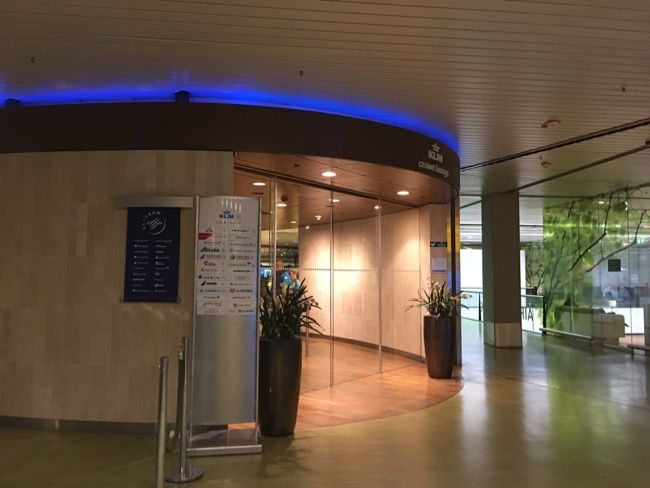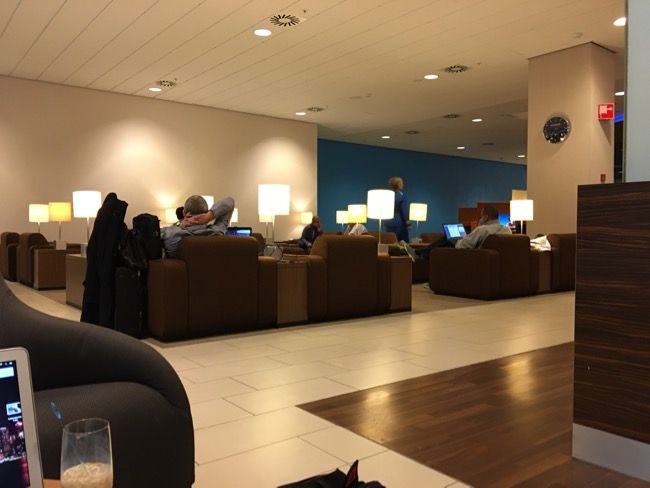 Boarding / Onboard
Boarding wasn't brilliant. As mentioned earlier, Amsterdam is one big terminal, despite leaving the lounge in plenty of time I arrived at the gate as boarding was in full swing. There also was no SkyPriority lane in use, so no option but to queue up. A little disappointing.
Once on board, I was the first to enter the business cabin. There were three rows today, and every seat was full. Most other business passengers were among the last to board, so clearly a priority boarding issue. The cabin was set up in a typical European Business layout, with window and aisle seats in use and middle seats left free. As the doors were closed, newspapers were handed out.
Service
Service began shortly after departure. The single meal option was a beef salad. There was a menu card on the tray – which seemed a little odd to me considering you have to accept the meal in order to find out what it was. I ordered a G&T with this, which caused a little confusion. When it did turn up, I suspect was actually vodka and tonic so I stuck to water for the rest of the flight. The crew were quite pro active in offering drinks throughout the flight.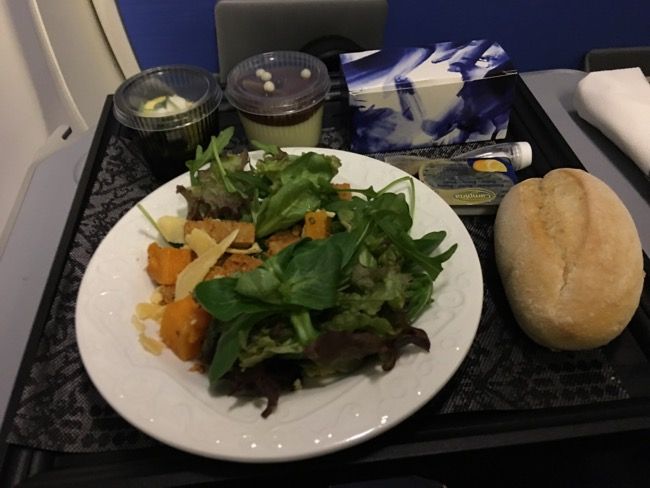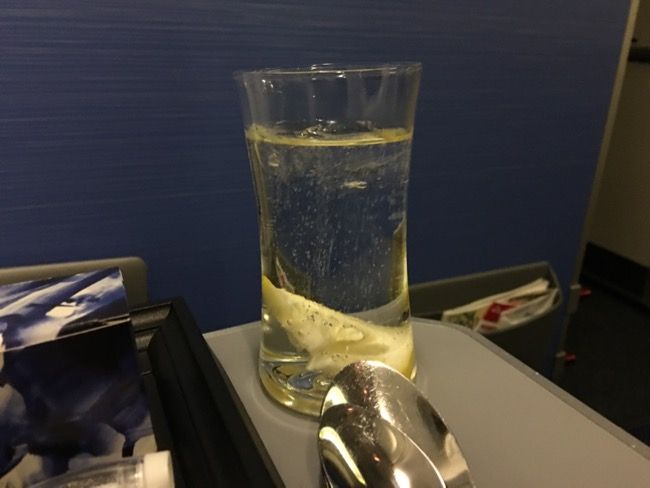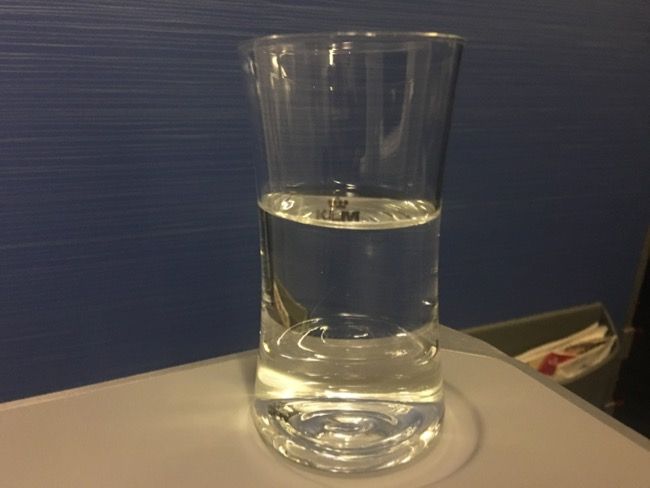 Arrival
Arrival was at the Schengen area of the terminal, so it was simply a case of disembarking and following the signs to the exit.
Conclusions
I must admit I was a little disappointed with this. My previous experiences with KLM in economy had been pretty good, so I had reasonably high hopes for them in Business. From the basic overcrowded lounge, to no priority boarding and the single meal service I feel they could have done a little better. Other airlines offer a choice of meal on sectors of similar length within Europe, so for KLM to offer a quickie salad and nothing else seemed a little cheap to me.
Questions? Comments? Come and Say Hi on Twitter!
Follow @mytripreport