Stayed in:September 2015
Introduction
On this occasion, I could have gone to Amsterdam (as thats where my next flight left from) but I've been there so thought I'd try somewhere new. As the Hilton was pretty central to things in Rotterdam, and this is my chain of choice, the choice was a no brainer.


Unfortunately, whilst my HHonours Gold status was mentioned on check in, I didn't get any of the perks. Upon retuning to the front desk later and mentioning this, they seemed confused as to why I wasn't given an upgraded room. By way of apology, they said I could take whatever I wanted from the mini bar and gave me access to the lounge. So no complaints really
Main Room
The room itself had been recently refurbished in a pleasant mix of colours, giving it a modern but homely feel.


Bathroom
Pretty small, with no bath – but instead a shower cubicle. As expected though, everything was clean and tidy.


Amenities
As in virtually all Hiltons, there were the standard bathroom amenities.


As well as the tea/coffee tray hidden away in the cupboard.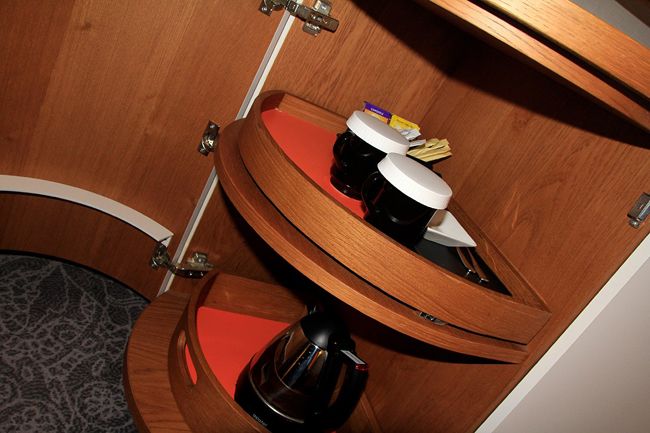 Lounge
I must admit, I do find the concept of lounges in Hotels a little odd. But either way, I still make use of them when I have access merely out of pure curiosity. This one came in handy as I needed to print a boarding pass for a flight, and whilst I was there I grabbed a snack and a drink.


In Conclusion
Probably the best hotel in Rotterdam – at least going by the book that was in the room anyway, and a decent price. Good location within walking distance of everything, recently renovated and everything you'd expect from a Hilton.
Questions? Comments? Come and Say Hi on Twitter!
Follow @mytripreport