EVA Air | Airbus A330 | ICN-TPE | Business
This Trip
British Airways | Airbus A320 | LHR-ARN | Club Europe
Clarion, Stockholm Arlanda
Qatar Airways | Boeing 787 | ARN-DOH | Business
The Airport Hotel, Doha
Qatar Airways | Airbus A350 | DOH-SIN | Business
Crowne Plaza, Singapore Changi
Cathay Pacific | Boeing 777-200 | SIN-HKG | Business
Cathay Pacific | Boeing 747-400 | HKG-HND | First Class
Hilton, Tokyo Odaiba
ANA | Boeing 787 | HND-ITM | Premium Class
Courtyard by Marriott, Osaka
Asiana | Airbus A330 | KIX-ICN | Business
Four Points by Sheraton, Seoul
EVA Air | Airbus A330 | ICN-TPE | Business
Novotel, Taipei Taoyuan Airport
EVA Air | Boeing 777-300ER | TPE-SIN | Business
Conrad Centennial, Singapore
Qatar Airways | Airbus A330 | SIN-DOH | Business
Doubletree by Hilton, Doha Old Town
Qatar Airways | Boeing 787 | DOH-ARN | Business
Radisson Blu, SkyCity, Stockholm Arlanda
SAS | Boeing 737-600 | ARN-GOT | SAS Plus
Sun Air | Dornier 328 Jet | GOT-MAN | Euro Traveller
Hilton, Manchester Airport
British Airways | Airbus A319 | MAN-LHR | UK Domestic
Airline: EVA Air
Aircraft: Airbus A330
Route: Seoul Incheon – Taipei
Flight number: BR169
Seat number: 8K
Cabin: Business
Flight date: April 2016
Check In / Security
Check in was made fairly quickly – due to there being no queue at the business line. My bag was sent on its way to Singapore and I was issued with a pair of boarding passes for this journey.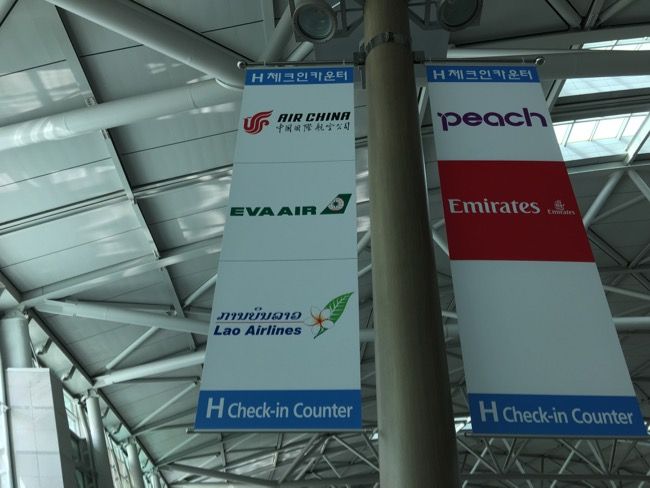 I attempted to use the fast track security, but was told that business class passengers or status holders weren't eligible, and that I'd have to use the regular line. Thats the first time I'd experienced that.
Lounge
The lounge I used was over in the satellite area, where most of the non Korean airlines depart from. It resembled a large library and had a good restaurant area too. The only minor complaint was that it was a little dark due to the fact there were no windows.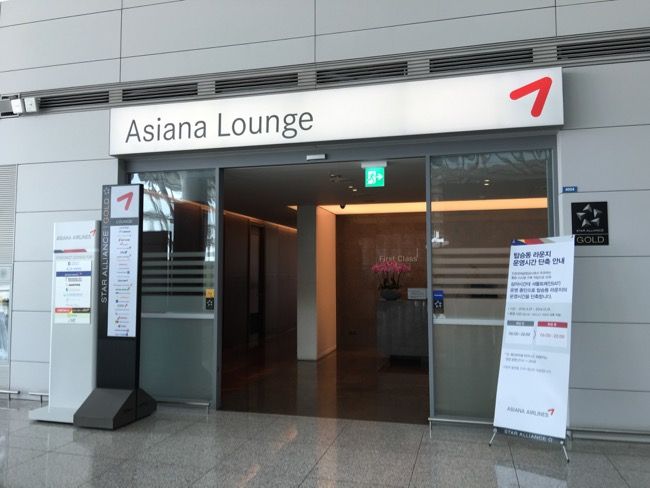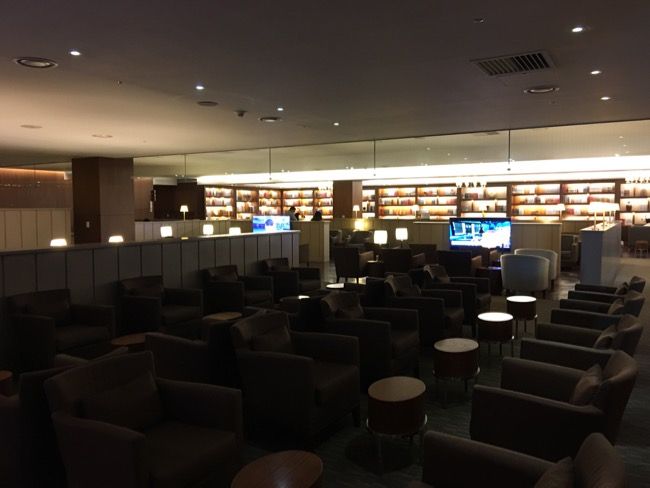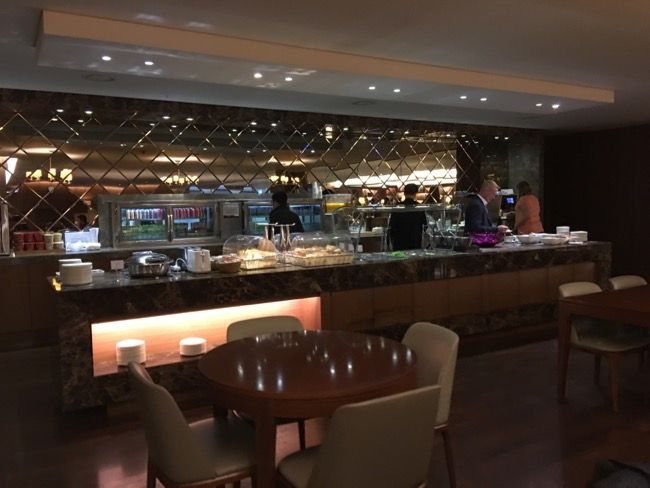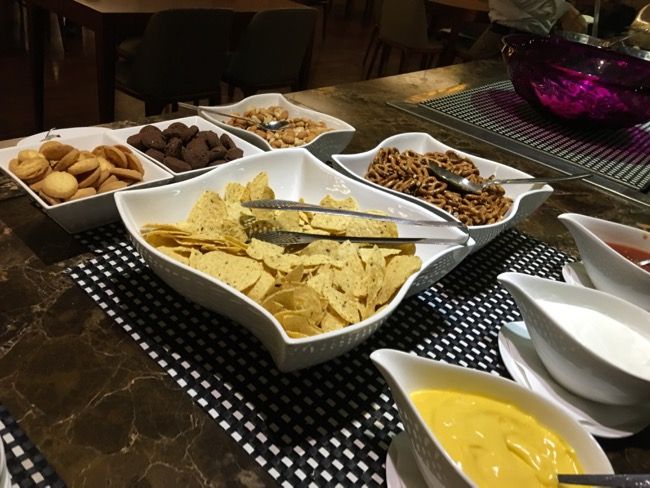 Boarding / Onboard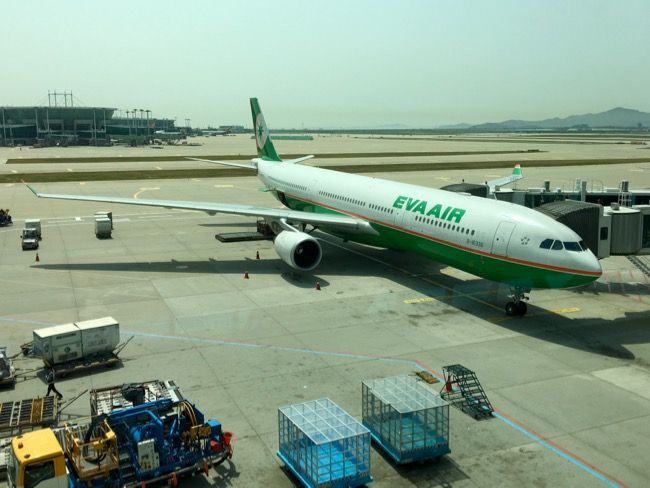 Boarding was very well organised. Rather than making any PA announcement, the ground crew walked through the gate area with signs asking for group one, two, three etc. and lined them up accordingly. Once on board, I was met with the B/E Aerospace diamond regional cabin.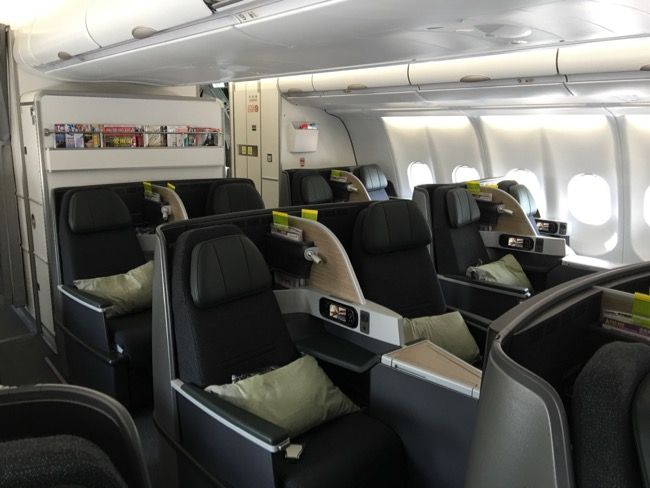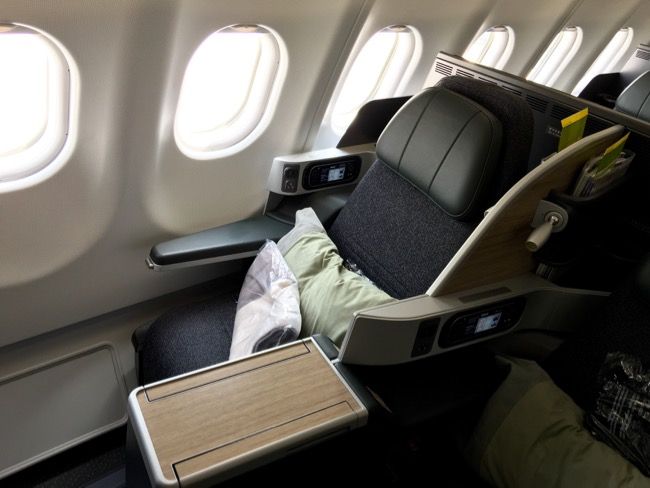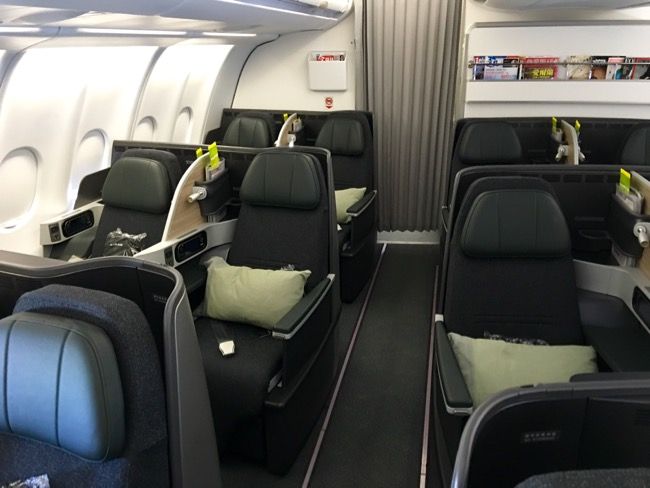 Service
The service started right as I entered the plane – I was met at the door, shown to my seat and asked if I wanted anything to drink. I ordered a water and it turned up with a hot towel.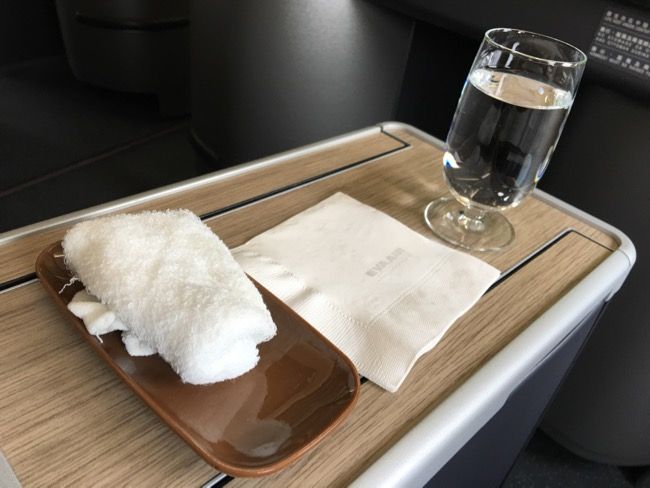 A few moments later, menus were handed out.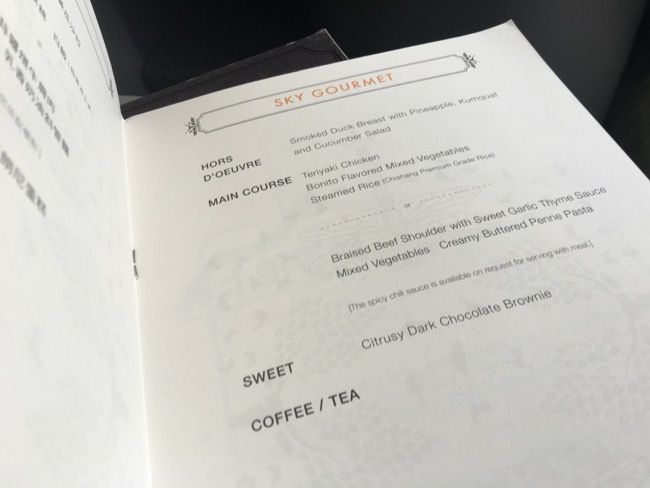 Once airborne, my meal choice was confirmed (I had pre ordered online) and drinks order was taken. This was handed out a few moments later.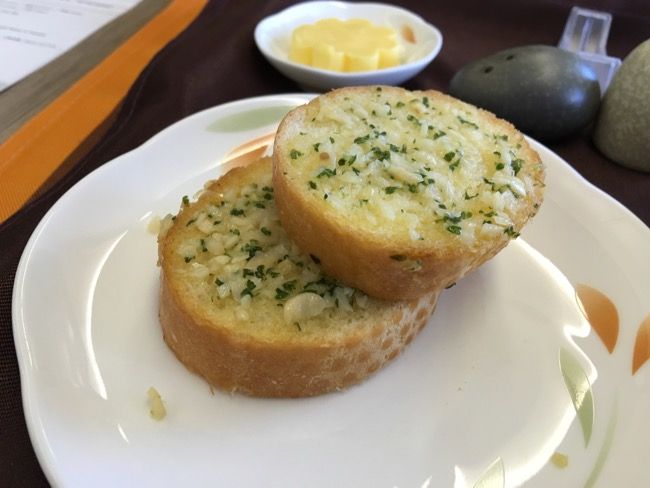 I finished off the service with a Baileys.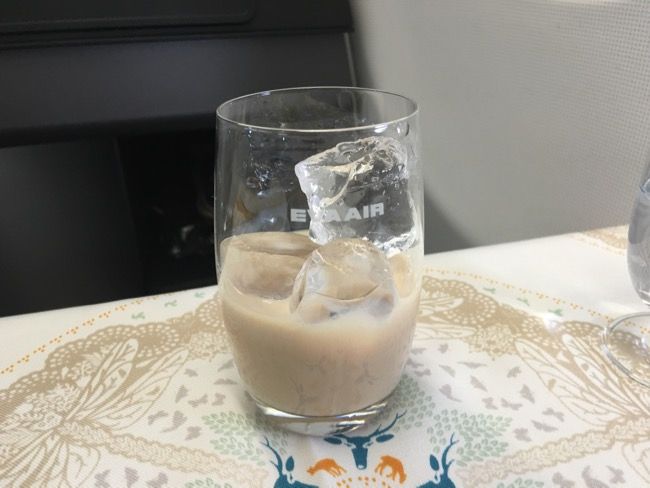 And the third hot towel of the day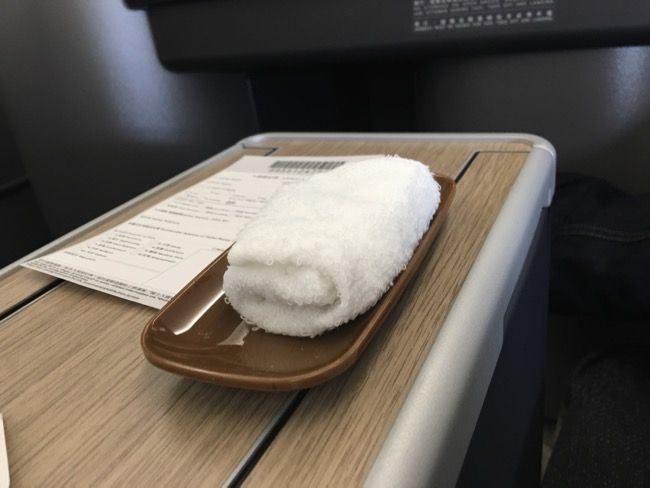 Arrival
Upon descent a choice of sweets were handed out.


Arrival was made and within a couple of minutes of landing we were on stand. There was a small queue at passport control, but it still took no longer than around ten minutes to be processed.
Conclusions
A decent enough flight with EVA Air. The onboard staff, while seemingly struggling with English a little, were very polite, with lots of pleases and thank you's as well as thanking me for waiting every time they delivered a meal or a drink. The food was good enough quality and the online ordering is another decent touch.
Questions? Comments? Come and Say Hi on Twitter!
Follow @mytripreport
Look out for the YouTube video soon!