EasyJet | Airbus A320 | LGW-BCN

Maps generated by theGreat Circle Mapper -copyright © Karl L. Swartz.
Thanks for taking a look at this first part of a new series that will cover my first trip down under – and in true a.netter style the routing will take me slightly around the houses. The series will be split into nine parts:
Part 1 – Easyjet A319, LGW-BCN
Part 2 – Qatar Airways A333/77W in J, BCN-DOH-SIN
Part 3 – Malaysia Airlines 738/A333, SIN-KUL-MEL
Part 4 – Virgin Australia 738/E190 MEL-SYD-BNE
Part 5 – Qantas 767 BNE-SYD
Part 6 – Virgin Atlantic Upper Class A340-600 SYD-HKG
Part 7 – Cathay Pacific First Class 777-300 HKG-SIN
Part 8 – Qatar Airways 77W/A333 / Air Berlin 738, SIN-DOH-BCN-TXL
Part 9 – Turkish Airlines A320/ British Airways 767 TXL-IST-LHR
Unfortunately, despite quite a bit of research, there wasn't a huge amount of variety in aircraft type for this trip, at least initially. I did try and search for an Alliance F100 between MEL-BNE, but their website didn't show that route as available for booking. On the plus side though, I did manage to shoe horn an A340-600 into the deal after my plans to fly long haul with QF fell through.
The final map was as follows: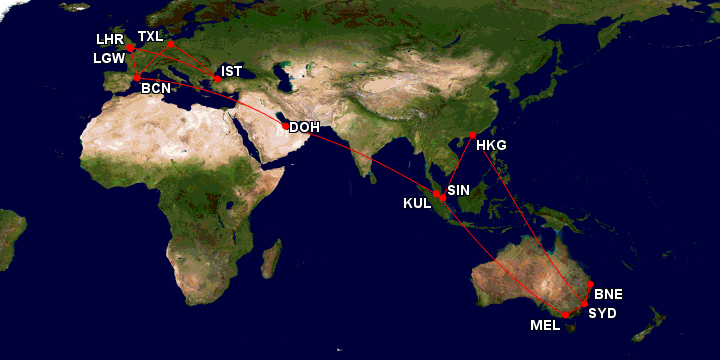 Apologies for slightly rambling on this intro…
During the course of 2013, I was lucky enough to sample a couple of long haul business and first class products, most notably on British Airways and Cathay Pacific. However, these flights however weren't particularly long in duration. They were enough to whet my appetite for more though. So I started planning for something a little bigger in 2014. Despite having been in long haul business quite a few times before, mostly with VS, it had been a good few years since I'd had such an experience so that was on the 'to do' list. As it turned out though, I would later fly with American in business across the Atlantic. Also on the to do list was a trip to Australia – now that I had crossed off Hong Kong and Tokyo, Sydney was one of the few remaining places left on it.
One day in November 2013 whilst on my tea break at work I grabbed a piece of scrap paper and scribbled down my dream itinerary.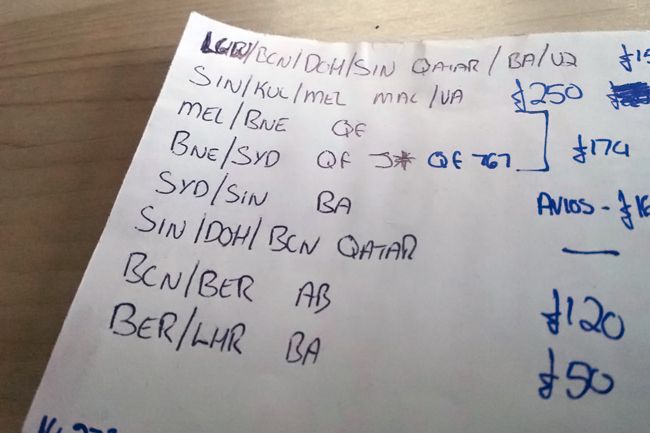 I checked out prices, and came up with a final figure. The one stumbling block, as with most things in life was how I was going to pay for it all! Luckily, a few days later I was given my overtime back, a thorn in my side for most of 2013 after it had been taken away early in January. It still didn't leave me with an unlimited supply of cash by any means, but if I got creative with my scheduling it could work. A minor car crash in December 2013 didn't help the financial situation either. Ideally, the longest sector in business would be operated by a One World member so as to earn me enough BA tier points to regain my BA Silver / One World Sapphire status for a further year. British Airways from LHR was out of my price range, at over £4000 return. Starting in BCN would lower that price to just under £3000, but in all honesty having sampled BA's Club World seat (briefly) in August, I fancied something different. Next up was Malaysia Airlines on their A380, via KUL. This was much cheaper at £2,200, but the fact that it was in their 'promo' fare category meant it was likely that I'd earn 0 tier points or Avios – much like on my trip to Asia with them last year. The final port of call was One World's newest member, Qatar Airways. As previously mentioned, BCN seemed to have lower taxes etc. than most other places and it just happened to be a city I'd wanted to visit, so I priced up the options routing BCN-SIN and it came out at a very reasonable €1,800 (around £1,500). Booked!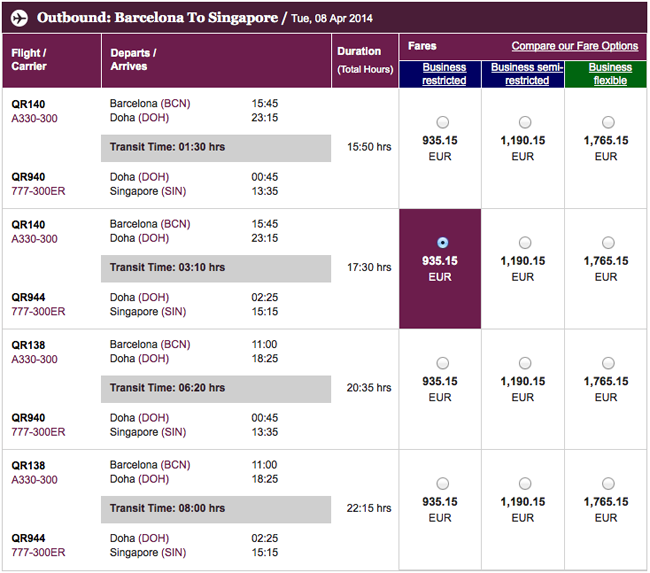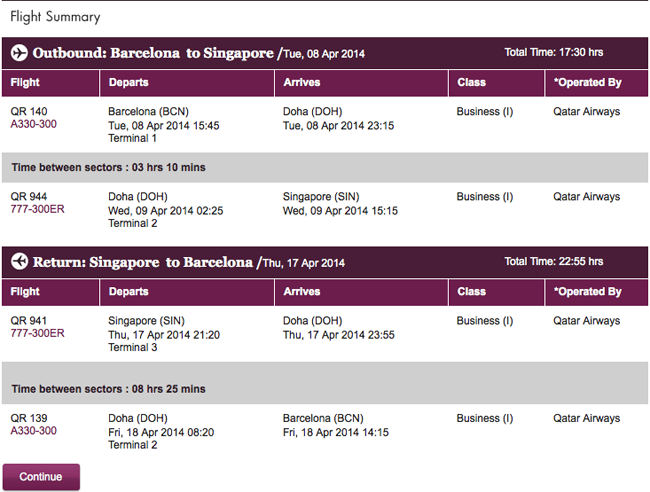 The next mission was to find a way to Barcelona. I could have flown with BA, but as the flight was due to take place on the final day of my membership year, the tier points would likely expire before they were even posted. Also the fact I'd flown many BA short haul flights recently didn't make it an overly attractive option. Instead, I turned to EasyJet. I'd given them a go in November 2013 for the first time and I was generally impressed, although I'd promised myself I would only use them for positioning flights rather than main events, so this seemed a decent enough excuse to try them again.
Booking was made via the EasyJet website for £58, including a seat booking. I'd later have to shell out an extra £16 to check in a bag – something I wasn't initially planning on doing. In all, BA would have been a much cheaper option, plus I would have got a drink and something to eat onboard too.


Check in was made 30 days prior to departure. It was then it became clear the earlier A319 had been subbed for the larger A320 – meaning I'd manage to avoid the A319 entirely on this trip.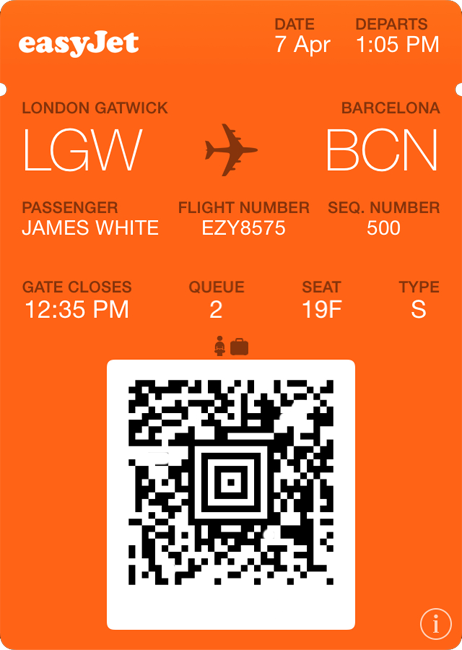 This would be the maiden voyage for my new luggage.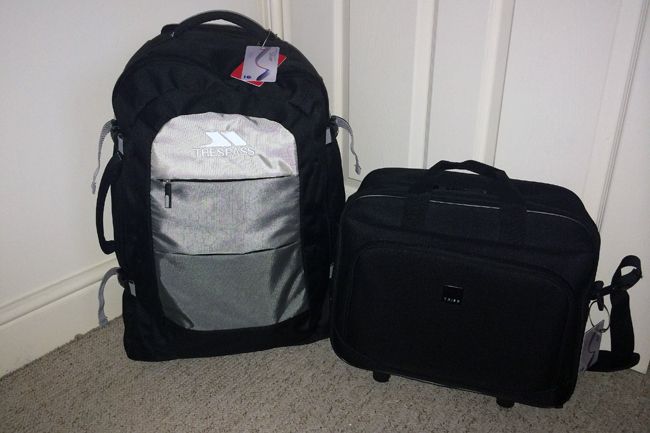 On to the day of departure then. As usual, it was out to the local station for a pretty busy train to Gatwick, via Clapham junction. I was hoping the weather would improve somewhat at my various destinations.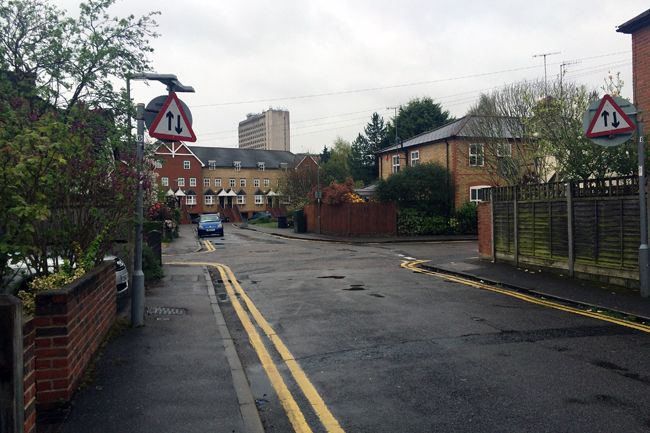 I arrived at Gatwick and made my way over to the shuttle to the North terminal.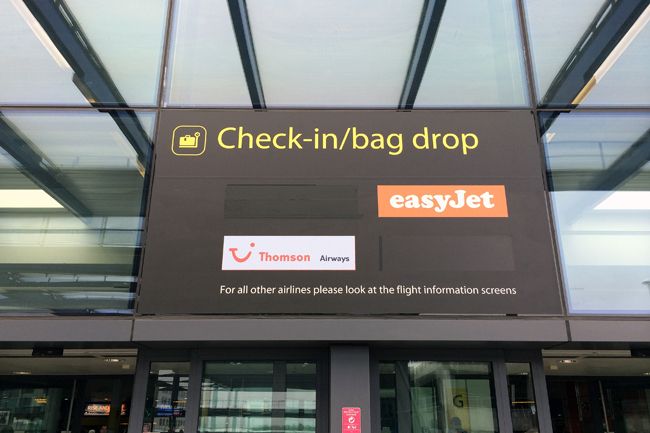 Instead of making my way over to my usual BA check in area, it was over to the orange side.


There was a bit of a queue for the bag drop, but it was dealt with pretty quickly, and before I knew it my bag was disappearing into the guts if the North Terminal. I'd also manage to grab myself an orange souvenir boarding pass in the process.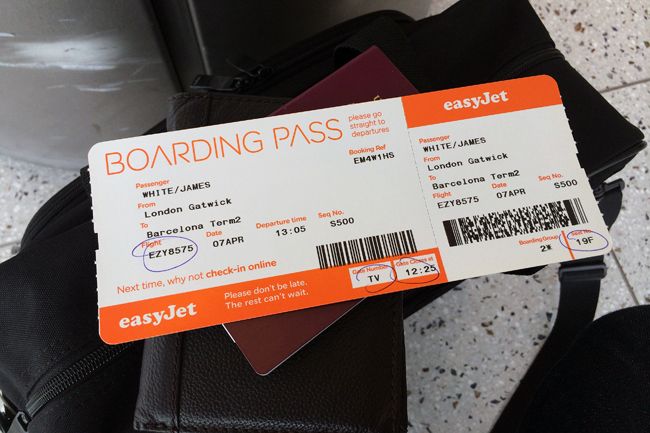 After this it was through security. Much like check in, it was reasonably busy but dealt with quickly. Once I was through, I made my way over to the No1. Lounge, courtesy of my complimentary Airport Angel card – thanks to both OA260 and Signol for the tips on how to obtain this!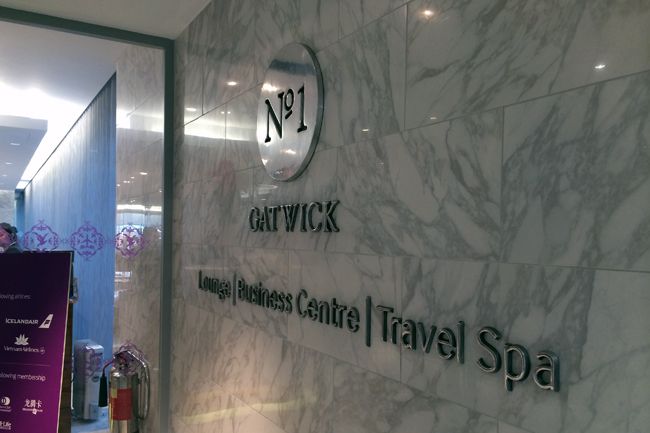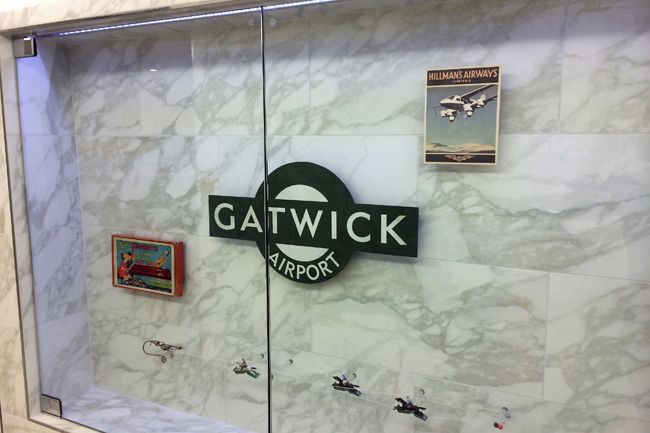 As far as lounges go, it wasn't too bad. The food selections were much better than upstairs in the BA lounge in my opinion. Just a shame about all the screaming kids running around. But you can't have everything I guess.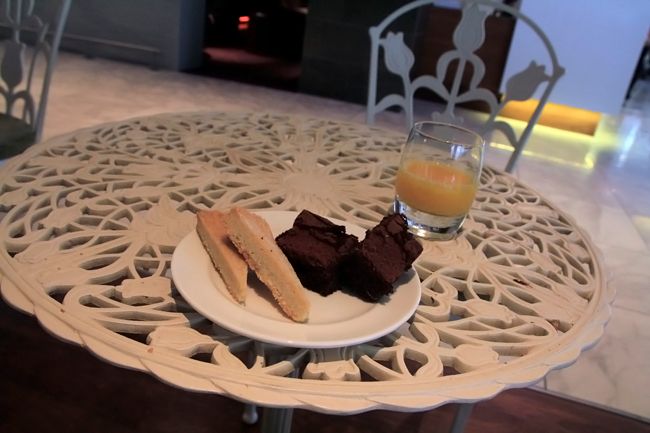 It was a little on the busy side, so not too many pics.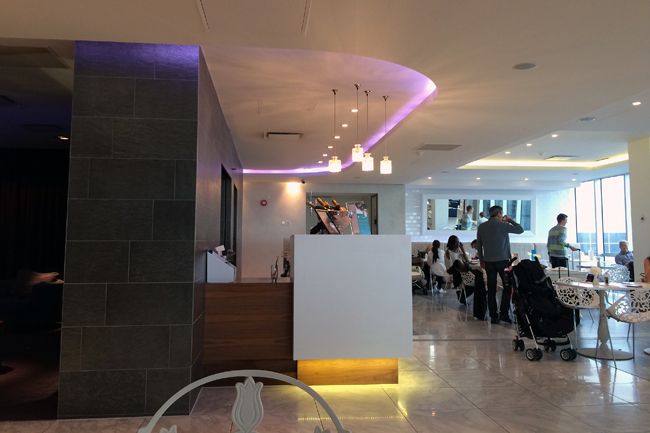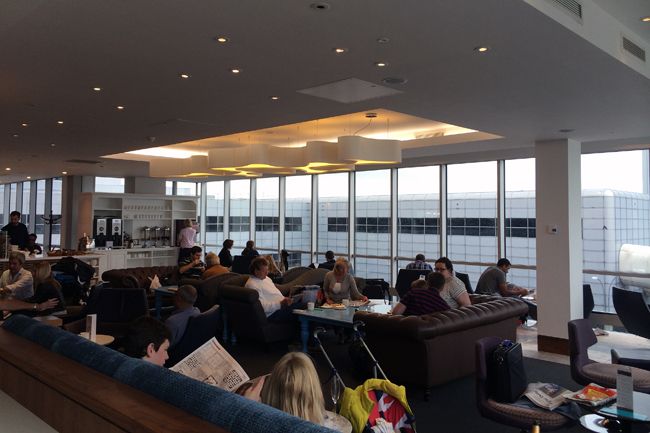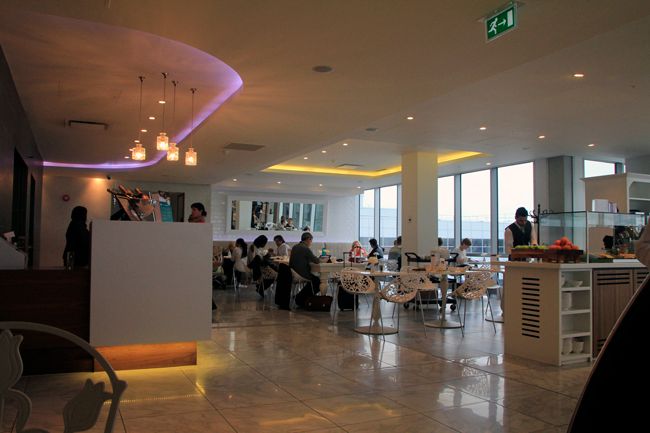 One complaint was that the staff weren't too efficient at cleaning up… None of this mess was mine!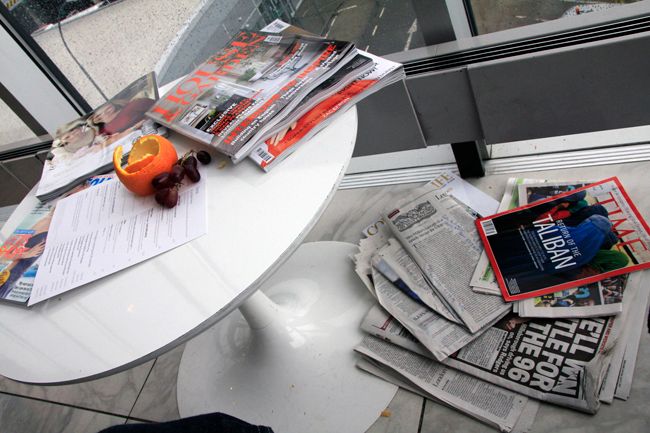 I did manage to grab a seat by the window for a while.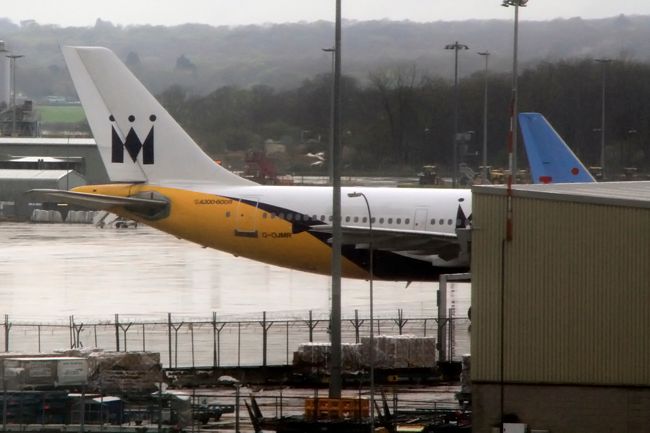 Shortly before taking a few a.netters on a day out.
I never knew Germania served LGW?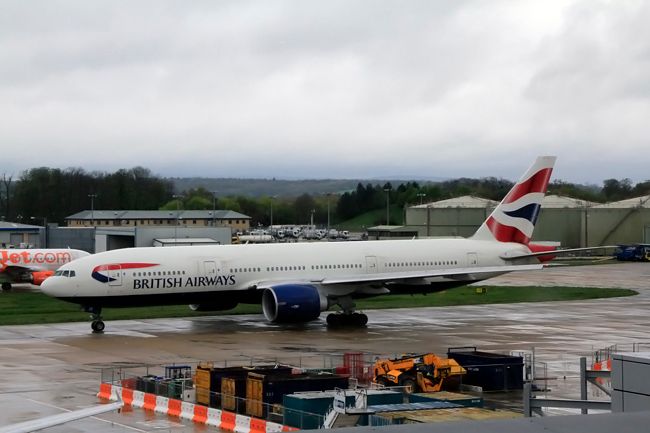 I stayed in the lounge until gate 102 flashed up at 12:10. This meant another trip over the bridge. Along the way I spotted the Air China A330 that had restarted service to LGW just a week or two previously, plus a few others.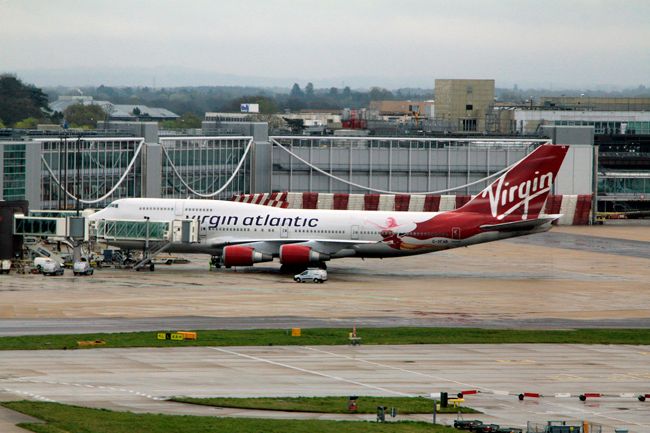 Unusual to see this LHR based VS at LGW
Todays ride down to BCN

I reached the gate and sat and waited until the all aboard signal was given, just as I watched my bag being thrown into the forward hold.



EZY8575
LGW-BCN
April 2014
Airbus A320/ G-EZUV
Seat: 19F/ Economy
Scheduled: 13:05/16:10
Off Stand: 13:15
On Stand: 16:10
I took my assigned seat and waited for pushback. The captain announced a flying time of an hour and forty minutes and a cruising altitude of 37,000 ft.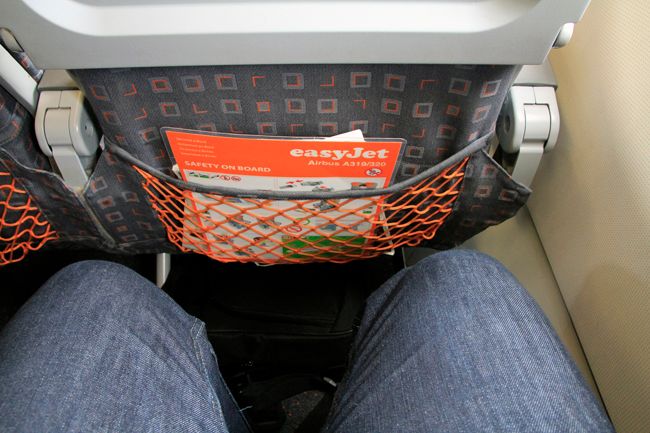 There was a bit of a wit whilst the last few bags were loaded.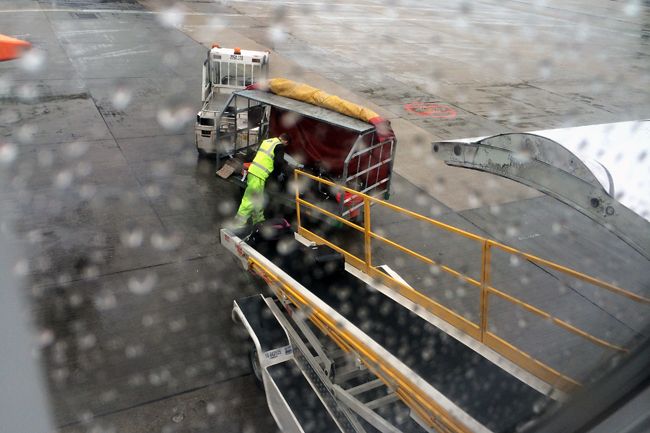 Pushback came a few minutes late and we made our way over to a very damp 26L.


There was a bit of a wait while a couple of other departures and arrivals took place. It was finally our turn to depart at 13:30.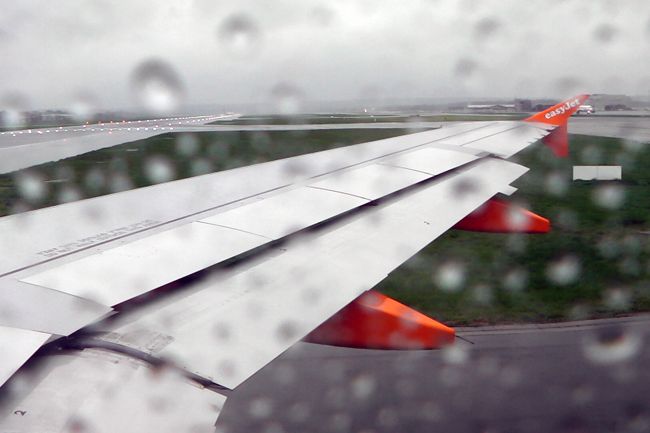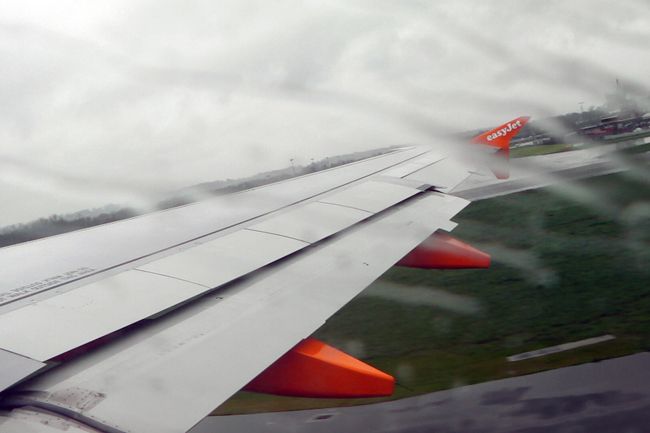 Unexpectedly it was almost immediately into some pretty thick and bumpy cloud.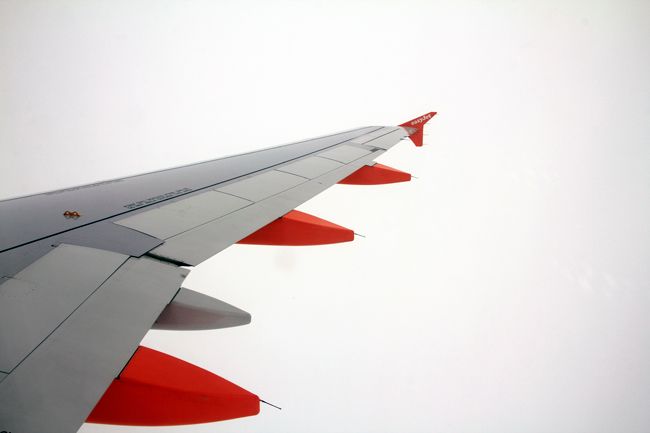 Around twenty minutes later we finally broke through, although the ride was still on the rough side.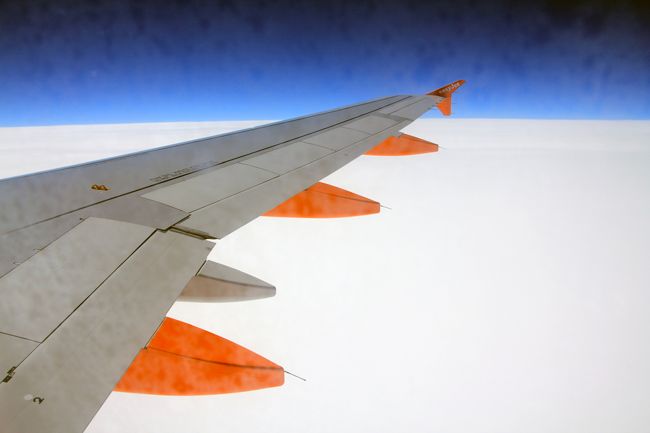 Around this time the crew started the on board service, however I wasn't all that hungry. So I just sat with Jimi Goodwin's debut album whist watching the wing bounce around.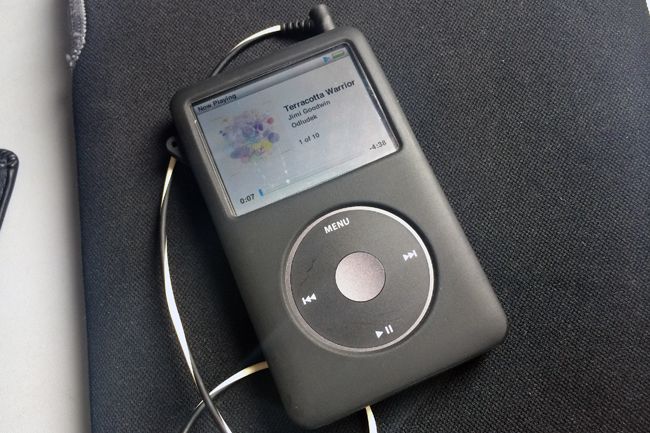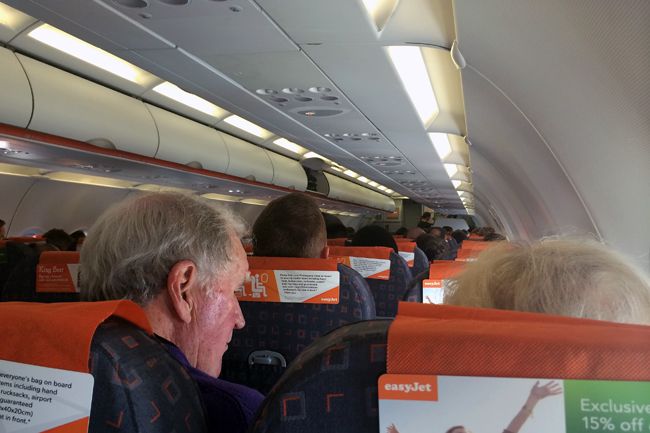 Once the album had finished, there wasn't too long until descent. During the initial stages of descent, we passed over the Pyrenees.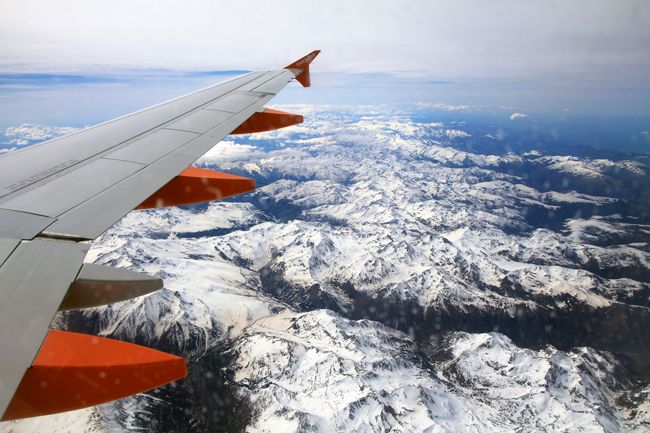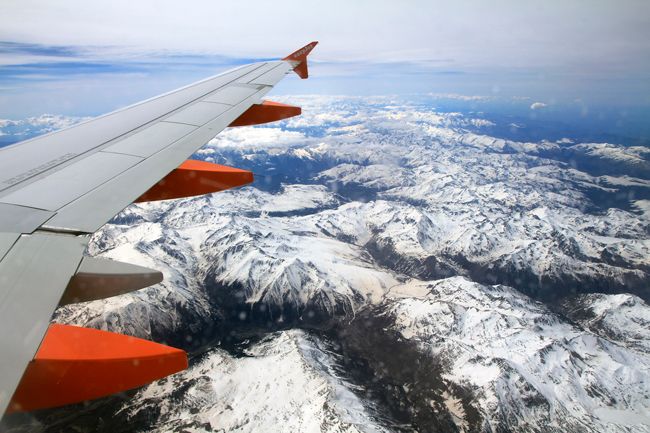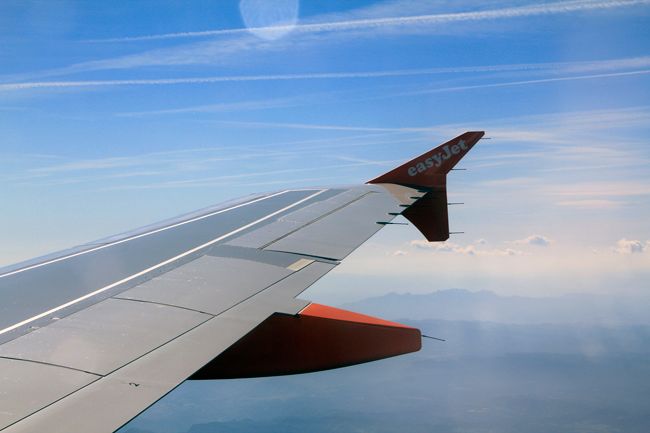 Before heading over the city and getting some great views along the way.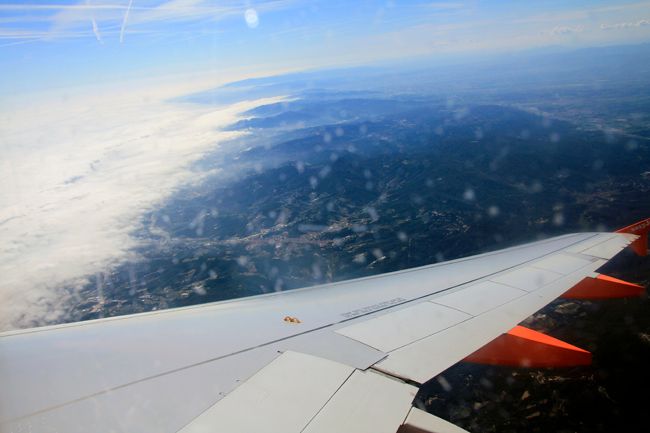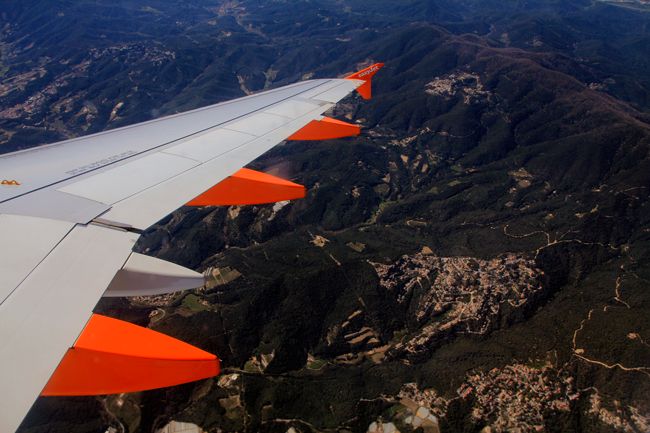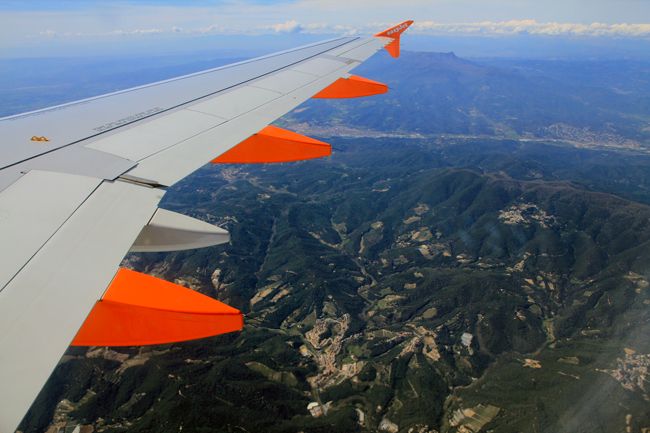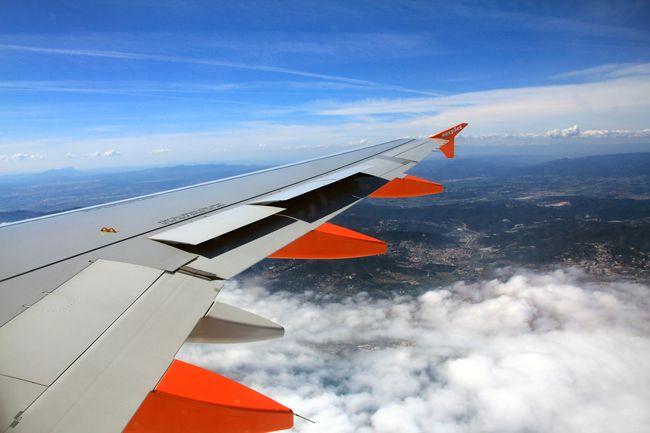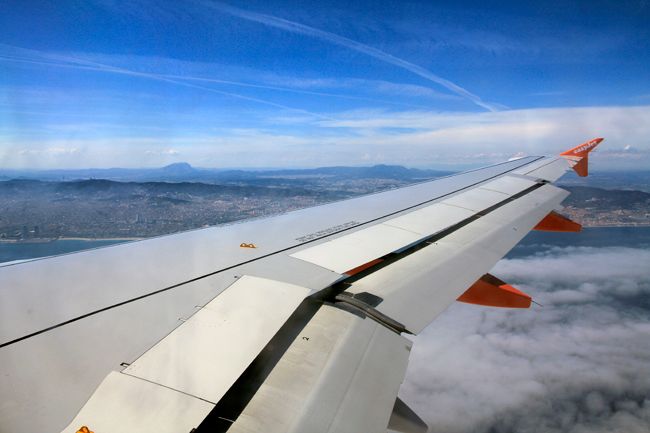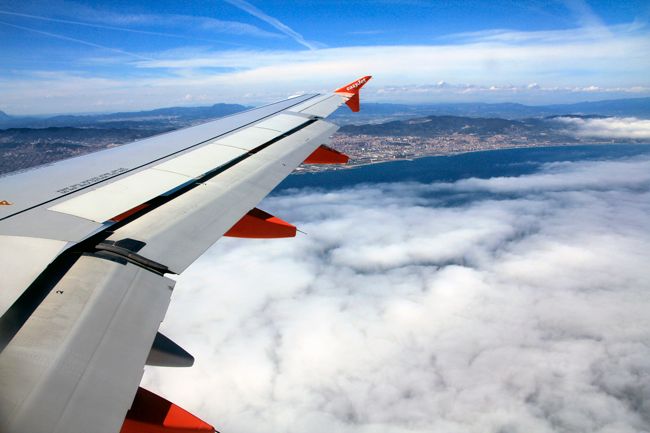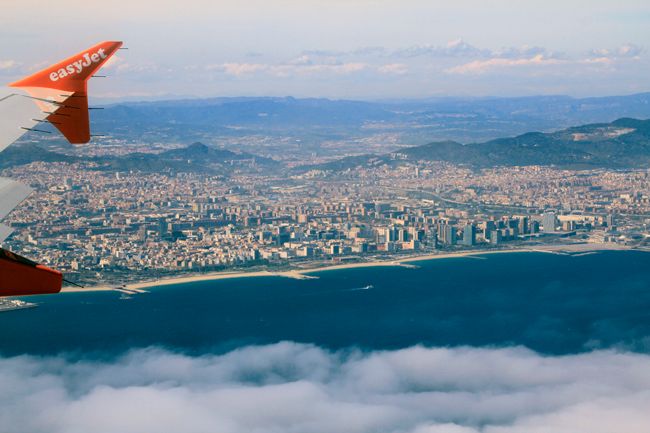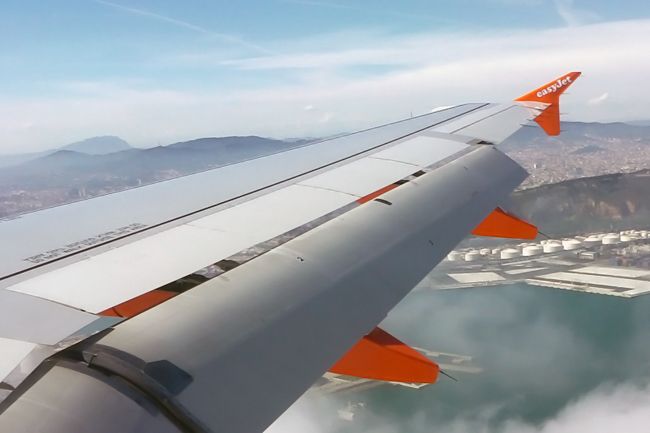 Interestingly, there was a pretty thick low cloud lingering at the end of the runway, meaning the views pretty much disappeared for a few moments on short finals.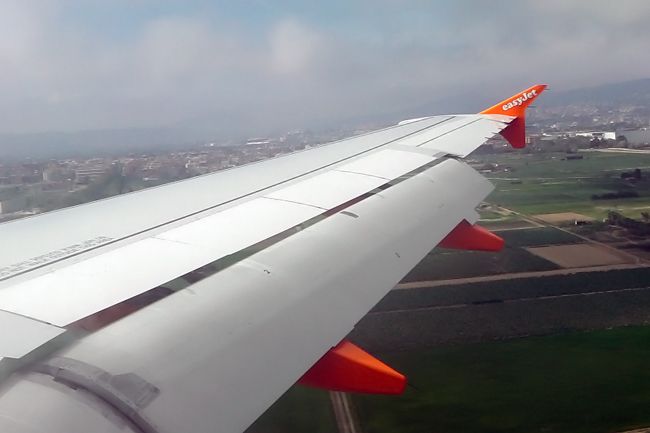 We touched down pretty much on schedule and made our way over to terminal 2.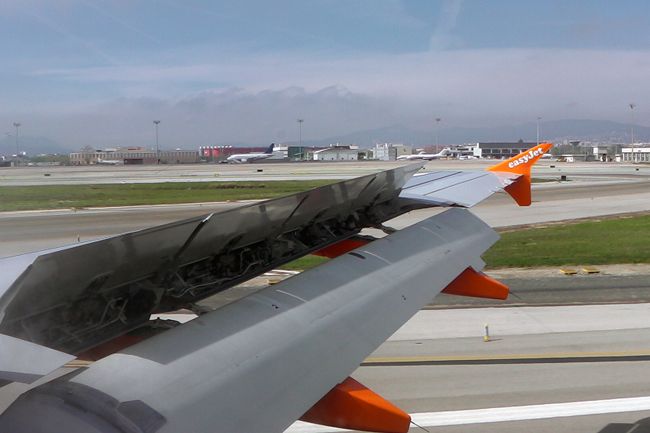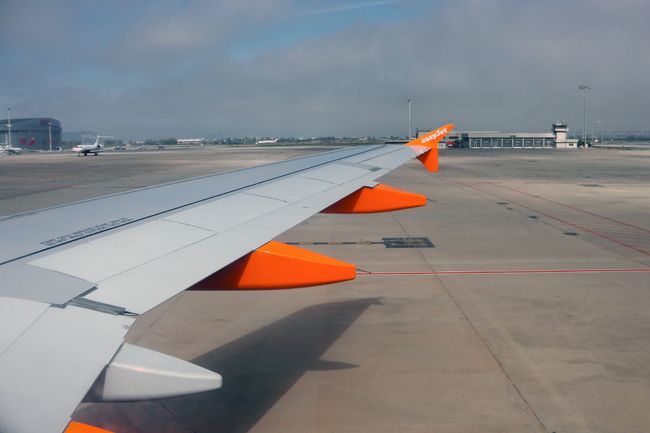 I was glad to see that despite parking on a hard stand, we would be disembarking via the steps and on to a waiting bus.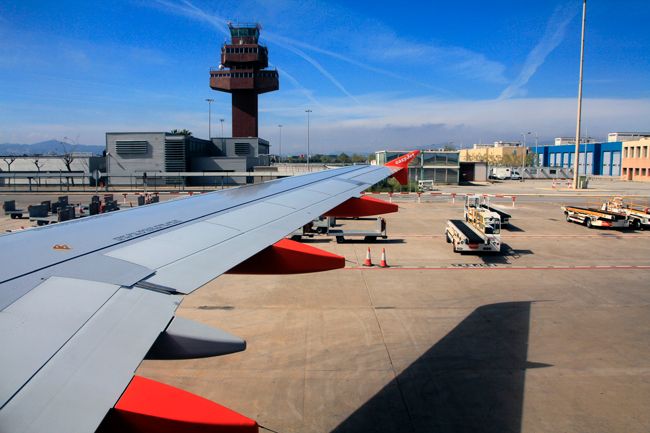 The chatty bunch of middle aged women sat behind took their time disembarking, and were very vocal about everybody being in a rush to get off. One of them kept muttering 'quick, must get off before the plane goes back with us still on board'. Admittedly, I do think it's a bit strange how everybody jumps up the second the parking brake is applied, but if they're rushing to make a connection I can understand it. And I certainly wouldn't take my time to block the aisle and actively stop people from leaving by placing themselves and all their stuff there like they did to me… Luckily I wasn't in a rush.
Once I finally did manage to make my way past them, I made my way out of the rear exit and hung around on the ramp enjoying the sun and snapping a couple of pics – and despite there being a couple of ramp workers around, they didn't seem too bothered.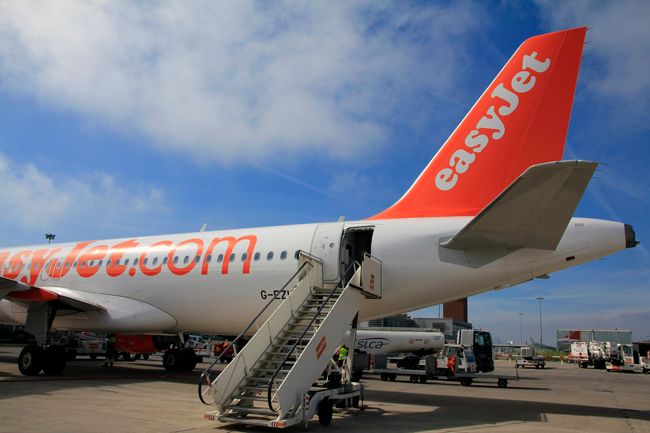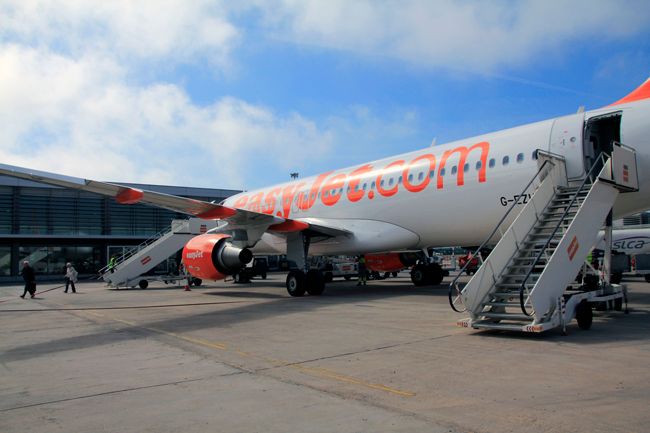 Once I got to security, I attempted to use the e passport lane, however this didn't work – so it was to the back of the normal line instead. It wasn't an issue though, as the bags hadn't turned up at the assigned carousel anyway.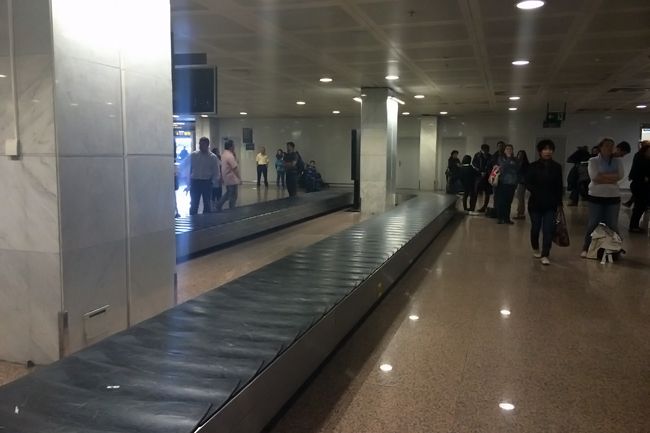 After around fifteen minutes waiting, and watching the same bag go round about 15 times, my bag was back in my possession and I made my way out into the terminal.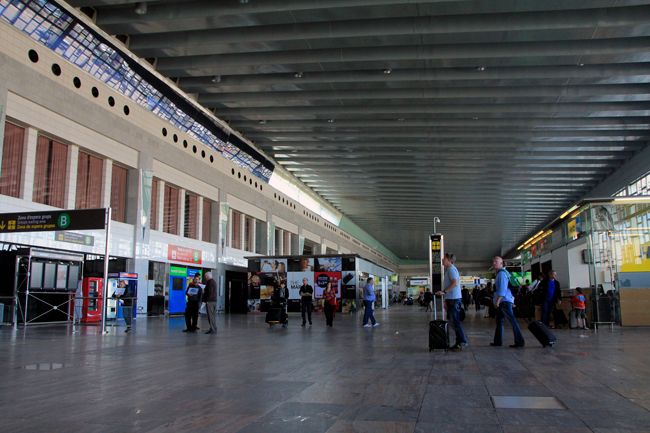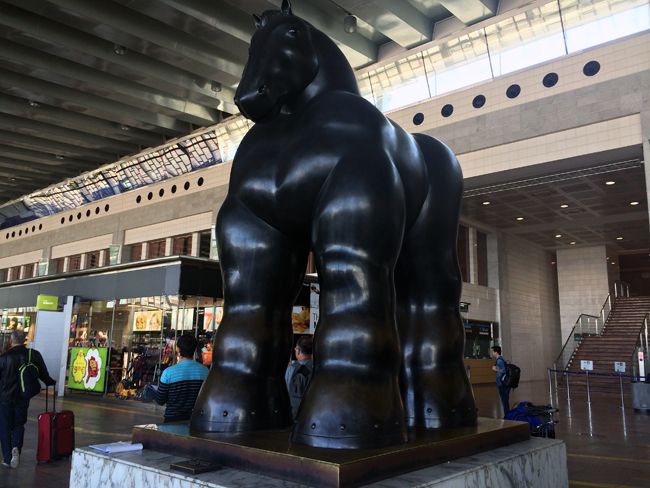 I brought a ticket for the aerobus and was in the city within half an hour.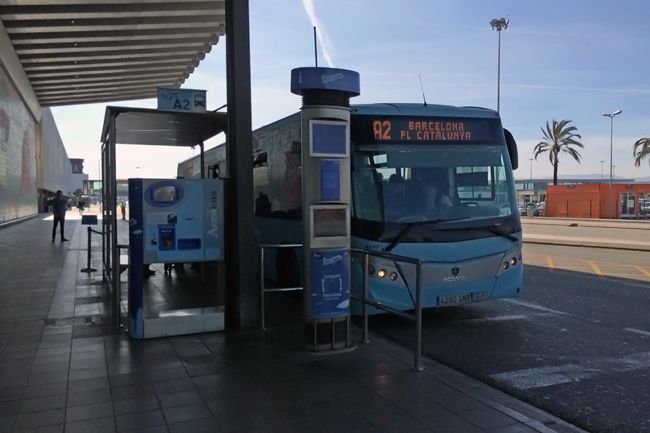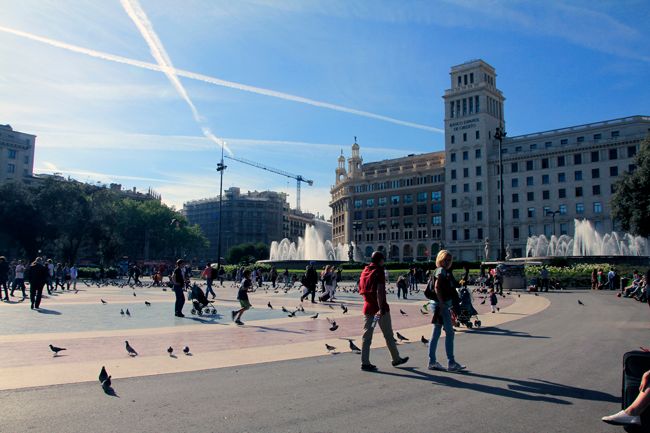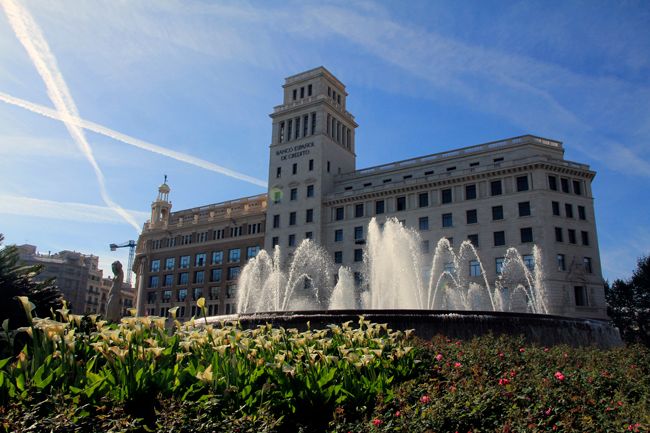 It was then on to a train to my hotel for the evening, the NH Diagonal.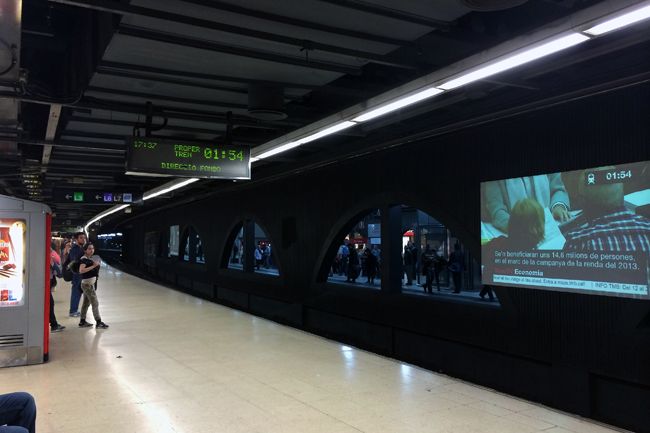 Following this, it was out to see the sights with local a.netter MIASpotter. I'll leave you with a few destination pics from our walk. Once again, thanks Christian, it was great to meet you and your friend!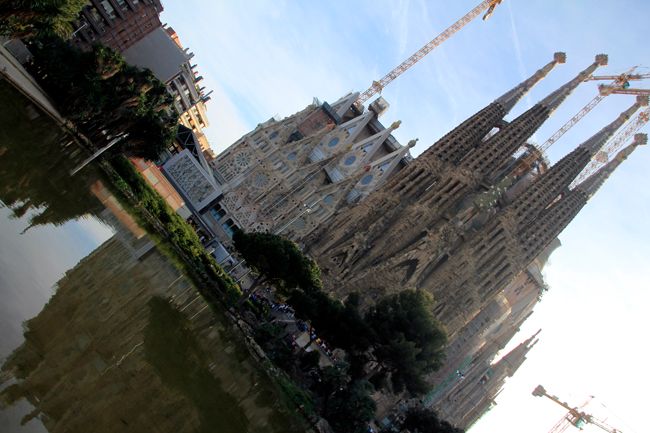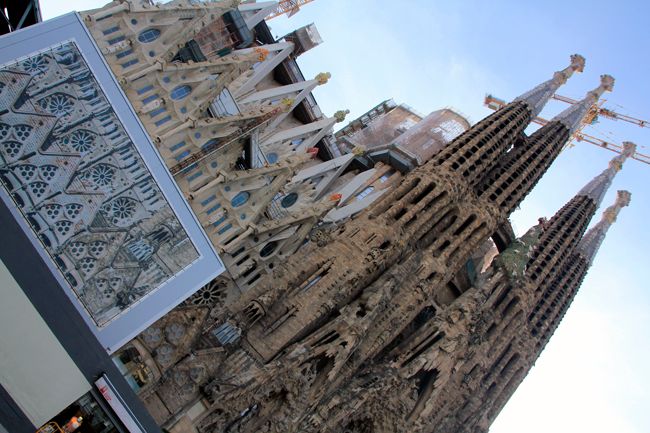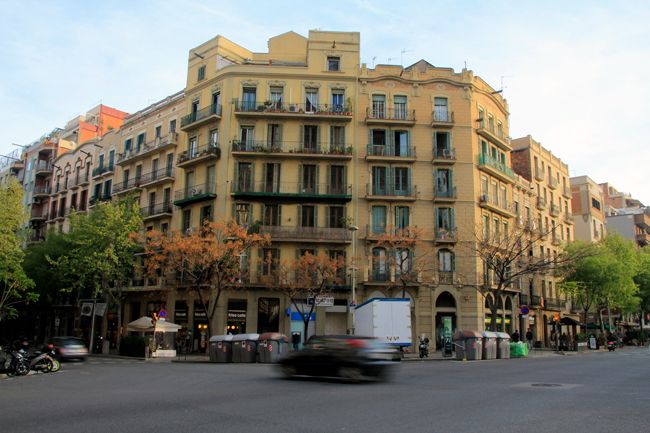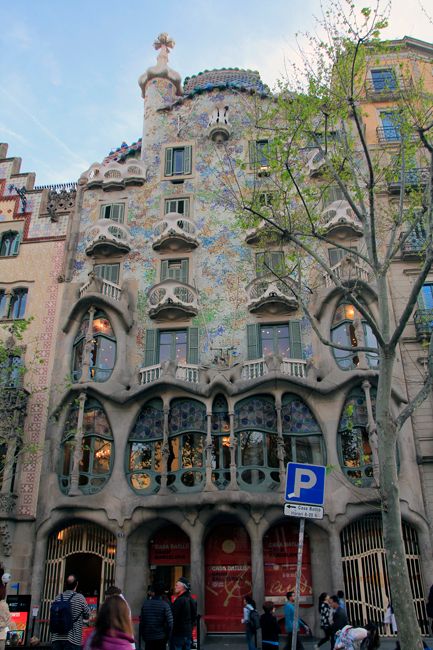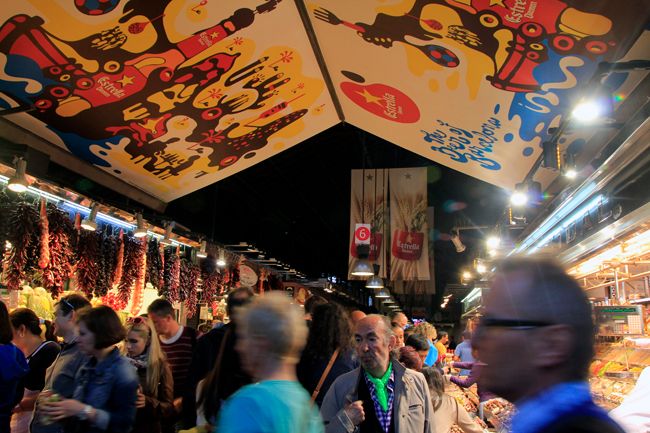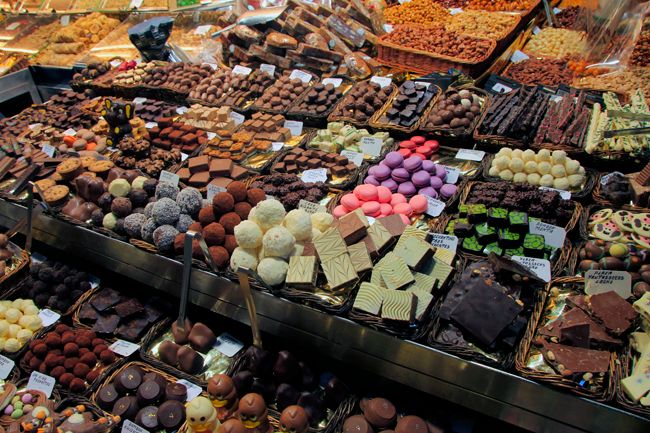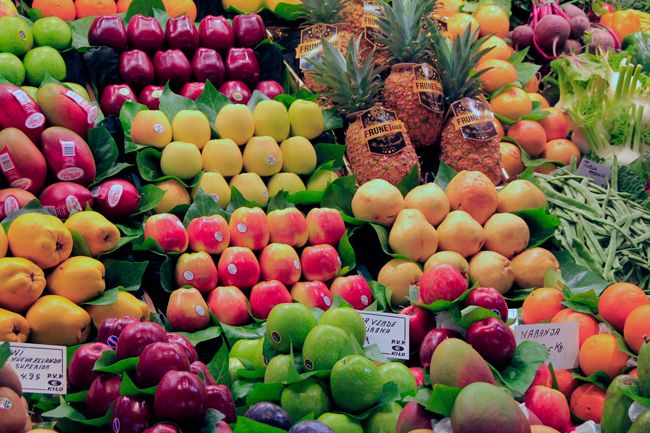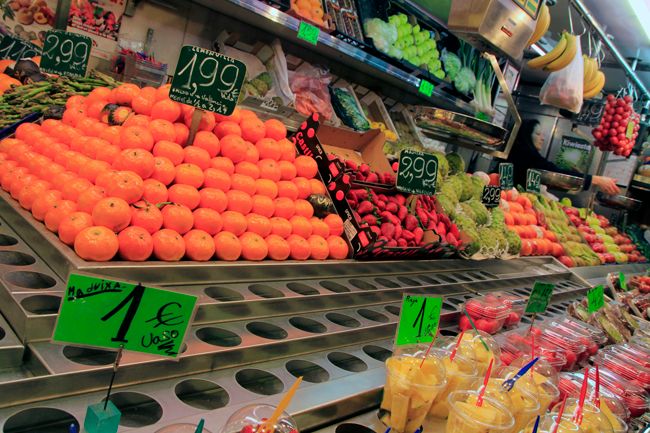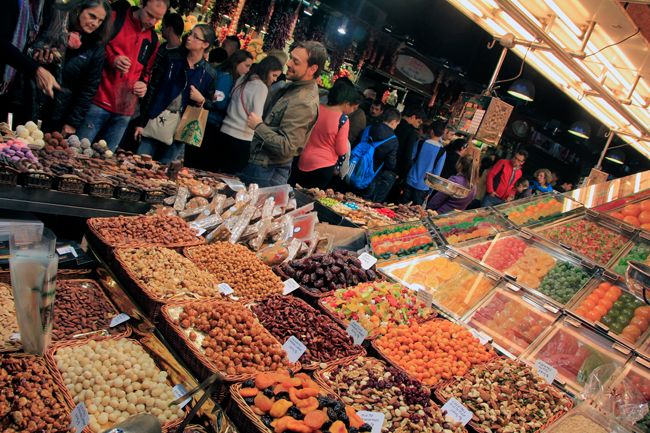 And once we had finished our tour, it was off for a very tasty dinner – once again, many thanks Christian!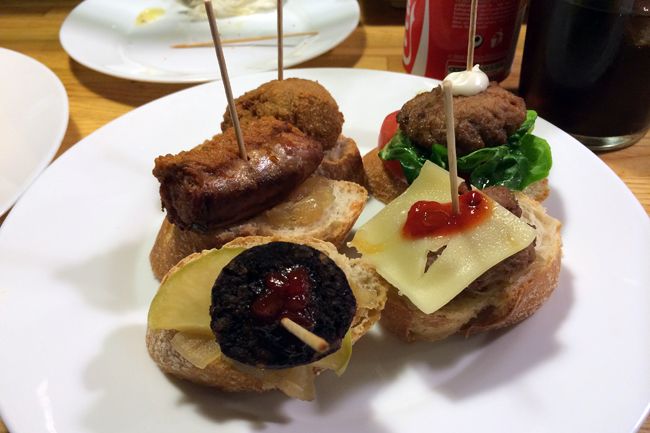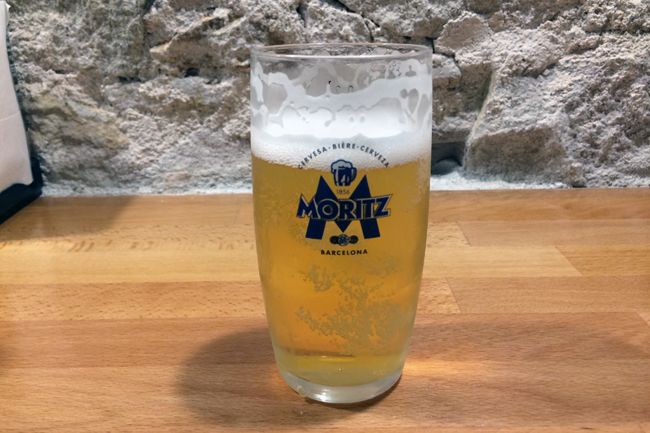 Once more, EasyJet did pretty much what they said on the tin – transported me from LGW to BCN pretty much on time with the minimum of fuss. The only thing that did annoy me with them slightly was the fact that once you throw in the extras (seats and baggage) they actually work out more expensive than BA on the same route, and that's before you've spent any extra on board for food and drink. Therefore I maintain the same attitude towards them as I had before – I'll use them for 'positioning flights' rather than the main event.
Barcelona was a great city I thought. Much more going on than in Madrid.
Stay tuned for my onward journey!