Conrad Centennial, Singapore
This Trip
British Airways | Airbus A320 | LHR-ARN | Club Europe
Clarion, Stockholm Arlanda
Qatar Airways | Boeing 787 | ARN-DOH | Business
The Airport Hotel, Doha
Qatar Airways | Airbus A350 | DOH-SIN | Business
Crowne Plaza, Singapore Changi
Cathay Pacific | Boeing 777-200 | SIN-HKG | Business
Cathay Pacific | Boeing 747-400 | HKG-HND | First Class
Hilton, Tokyo Odaiba
ANA | Boeing 787 | HND-ITM | Premium Class
Courtyard by Marriott, Osaka
Asiana | Airbus A330 | KIX-ICN | Business
Four Points by Sheraton, Seoul
EVA Air | Airbus A330 | ICN-TPE | Business
Novotel, Taipei Taoyuan Airport
EVA Air | Boeing 777-300ER | TPE-SIN | Business
Conrad Centennial, Singapore
Qatar Airways | Airbus A330 | SIN-DOH | Business
Doubletree by Hilton, Doha Old Town
Qatar Airways | Boeing 787 | DOH-ARN | Business
Radisson Blu, SkyCity, Stockholm Arlanda
SAS | Boeing 737-600 | ARN-GOT | SAS Plus
Sun Air | Dornier 328 Jet | GOT-MAN | Euro Traveller
Hilton, Manchester Airport
British Airways | Airbus A319 | MAN-LHR | UK Domestic
Stayed in: April 2016
Introduction
For this stay in Singapore, I was tempted to once again go for the Marina Bay Sands. However, wanting to see somewhere different, I instead turned to the Conrad. The main reason for this was that if I booked an executive room, then I'd be able to check out at 6pm (which was idea as I had a 9pm flight). Also if I happened to be upgraded due to my Honours Gold status, I'd be given a suite.


This plan worked out perfectly as upon check in, I was informed I'd been upgraded to a suite and that I could indeed stay until 6pm.
Main Room
Upon entering the main room, it was into the living area, which included a work desk, a sofa and a decent sized TV.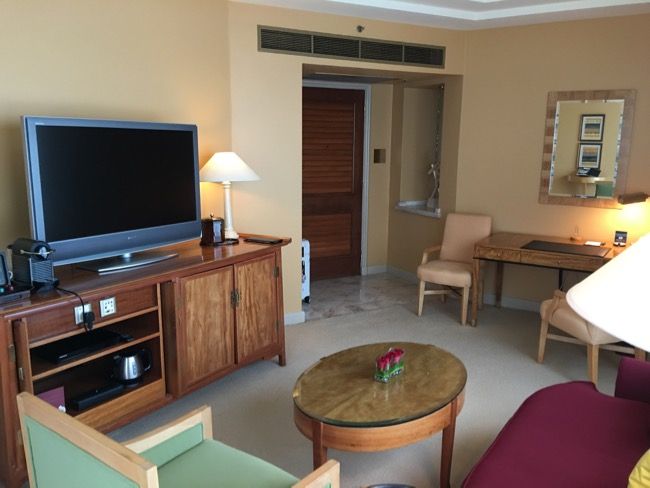 Walking through the room, the next room was the bedroom.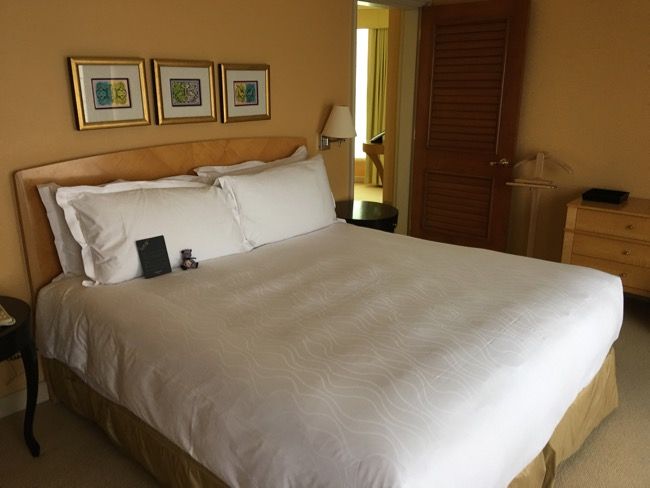 Bathroom
The bathroom featured a bath, shower stall and dual sinks.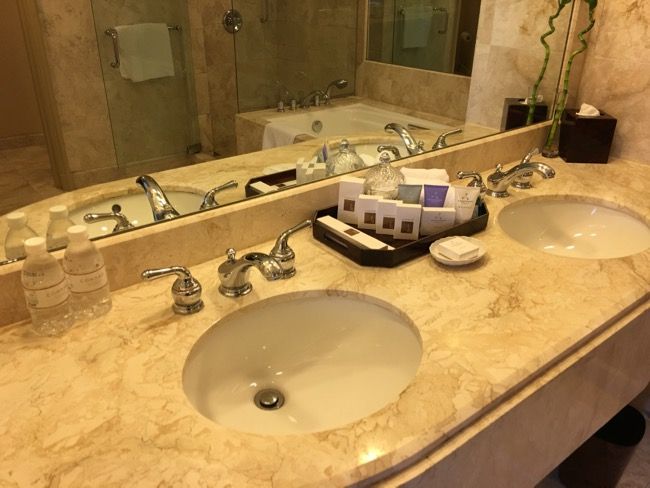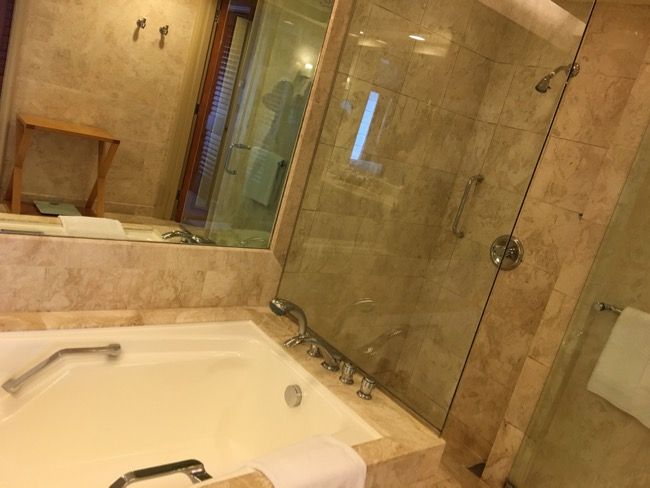 Amenities
There were plenty of amenities in the bathroom, as well as a Nespresso machine and a welcome gift of fruit and pralines.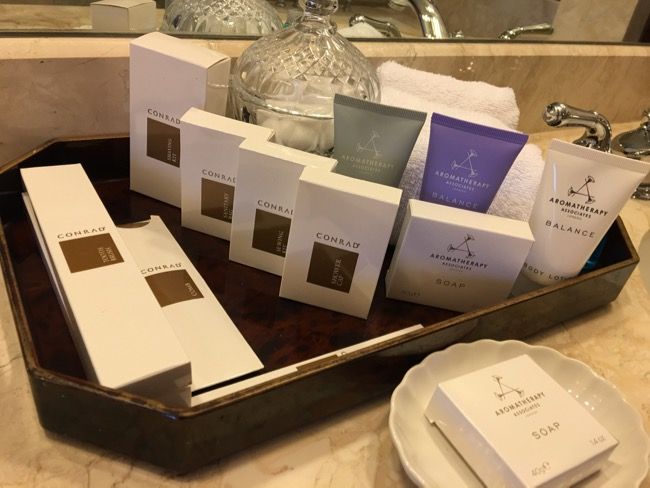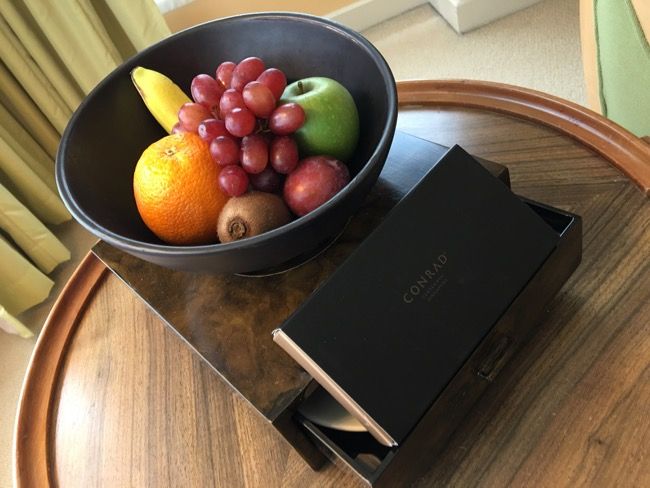 Lounge
The lounge was on the top floor of the hotel and featured a range of food and drink options throughout the day, along with great views across the city.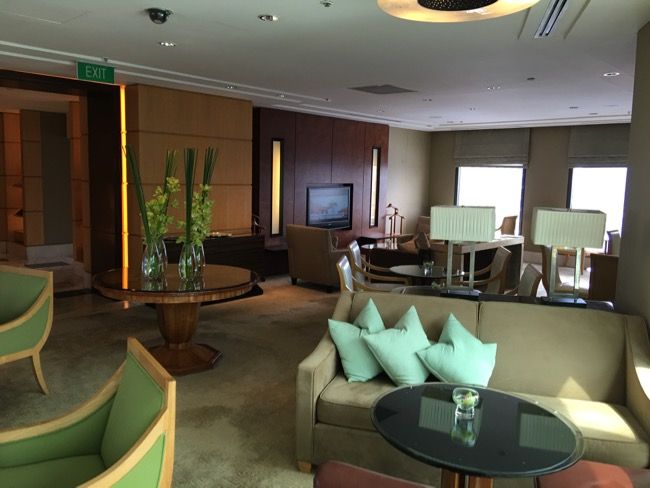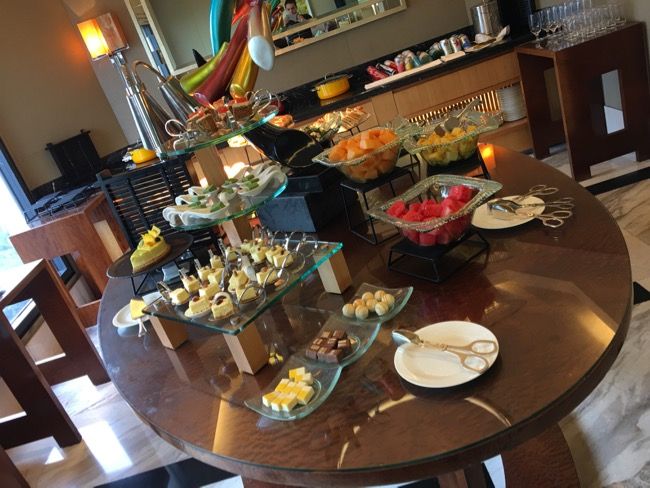 In Conclusion
A good enough hotel in central Singapore. All the staff were friendly and the upgrade was more than welcome. However the downside was that the hotel was a little past its sell by date. The room furniture seemed dated, the bath had a lot of chips in the paintwork and the furniture just seemed dated. The towels and sheets were all of top quality however. The bed was one of the most comfortable I'd slept in and the sheets had a very high thread count, meaning they were also very soft.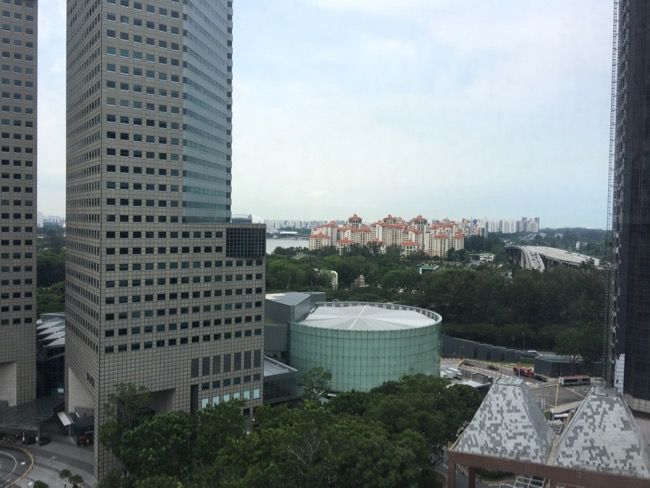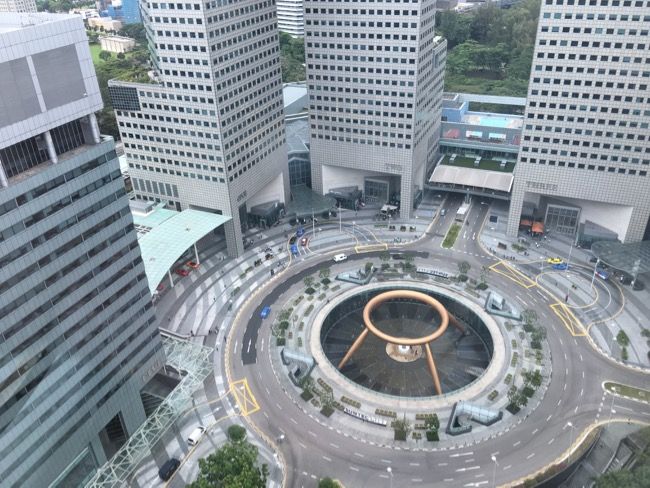 Questions? Comments? Come and Say Hi on Twitter!
Follow @mytripreport