Cathay Pacific | Boeing 777-200 | SIN-HKG | Business
This Trip
British Airways | Airbus A320 | LHR-ARN | Club Europe
Clarion, Stockholm Arlanda
Qatar Airways | Boeing 787 | ARN-DOH | Business
The Airport Hotel, Doha
Qatar Airways | Airbus A350 | DOH-SIN | Business
Crowne Plaza, Singapore Changi
Cathay Pacific | Boeing 777-200 | SIN-HKG | Business
Cathay Pacific | Boeing 747-400 | HKG-HND | First Class
Hilton, Tokyo Odaiba
ANA | Boeing 787 | HND-ITM | Premium Class
Courtyard by Marriott, Osaka
Asiana | Airbus A330 | KIX-ICN | Business
Four Points by Sheraton, Seoul
EVA Air | Airbus A330 | ICN-TPE | Business
Novotel, Taipei Taoyuan Airport
EVA Air | Boeing 777-300ER | TPE-SIN | Business
Conrad Centennial, Singapore
Qatar Airways | Airbus A330 | SIN-DOH | Business
Doubletree by Hilton, Doha Old Town
Qatar Airways | Boeing 787 | DOH-ARN | Business
Radisson Blu, SkyCity, Stockholm Arlanda
SAS | Boeing 737-600 | ARN-GOT | SAS Plus
Sun Air | Dornier 328 Jet | GOT-MAN | Euro Traveller
Hilton, Manchester Airport
British Airways | Airbus A319 | MAN-LHR | UK Domestic
Airline: Cathay Pacific
Aircraft: Boeing 777-200
Route: Singapore – Hong Kong
Flight number: CX650
Seat number: 14K
Cabin: Business
Flight date: April 2016
Check In / Security
As I had arrived just past 5am, there was virtually no queue at check in, and even less of a queue at the business line. I was seen to instantly and was processed in around two minutes. Passport control was equally quiet.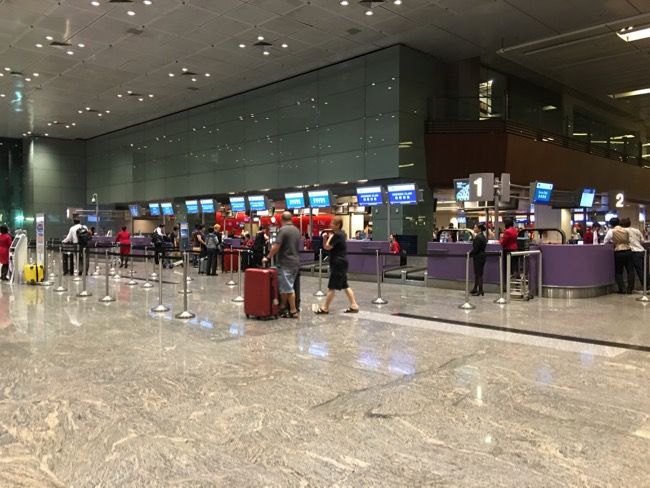 Lounge
Since my last flight out of Singapore in September 2015, Cathay Pacific have switched from the SkyView lounge to the DNATA lounge. This new lounge was a little better than the old one, but lacked natural light.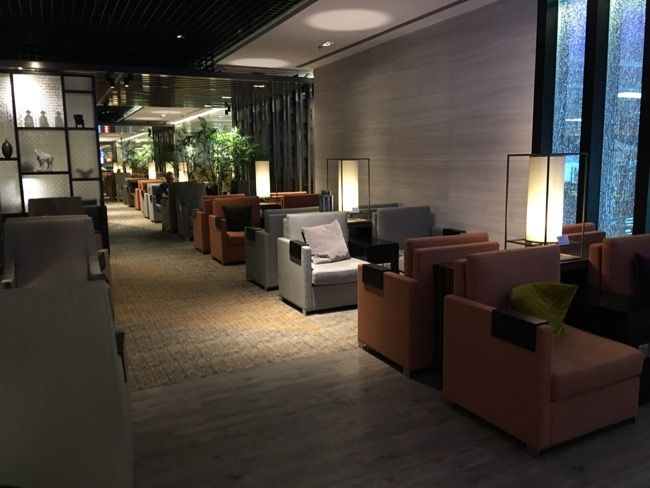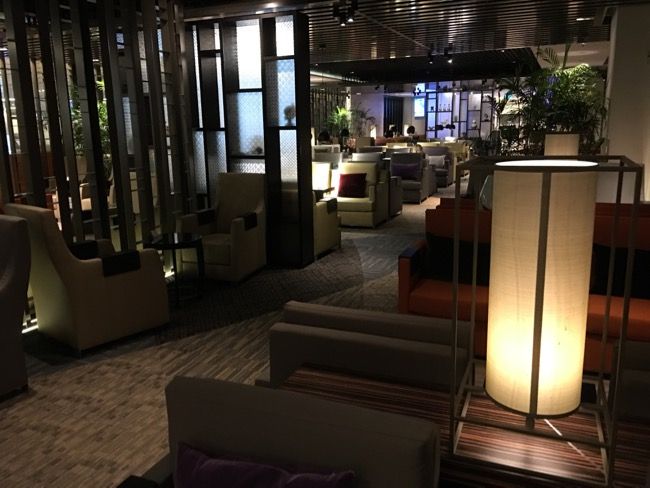 The food selections were also just as basic.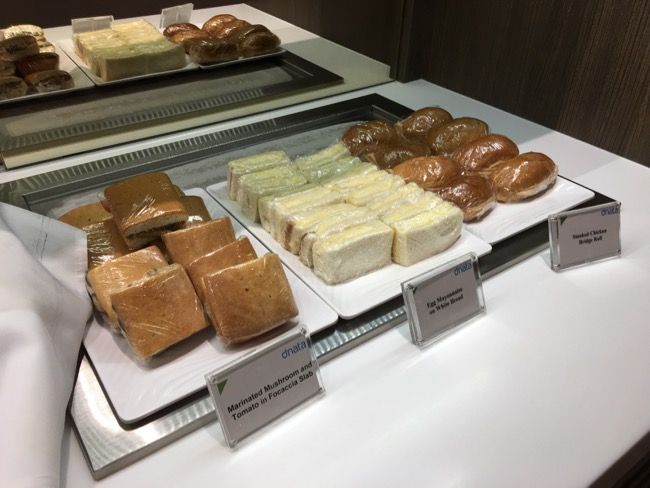 I'd imagine once Cathay Pacific move to the new Terminal 4 here at Singapore, their new lounge which they will operate themselves will be much better. I'm actually amazed that they didnt have one here already as its quite a significant Asian hub for the airline. Of course, there is also the British Airways and Qantas lounges that I could have accessed, however neither of them open until later in the day.
Boarding / Onboard
As security is carried out at the gate at SIN, there was a bit of a delay in entering the holding area. Once I was in, the ground staff did a great job of separating everybody into priority boarding and non priority, and once boarding was announced, it was managed very well.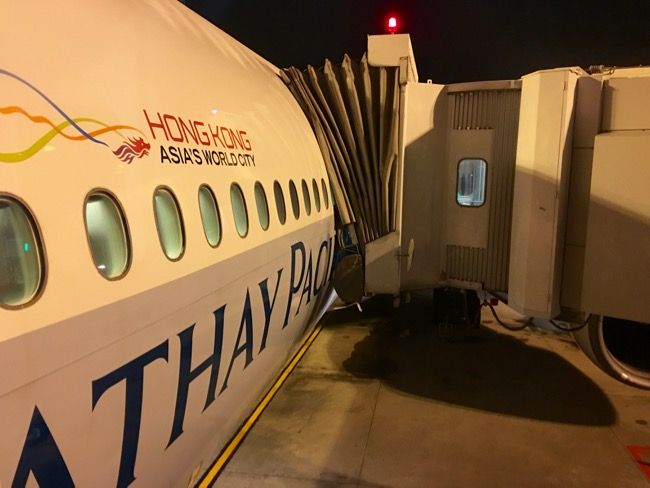 Once I was on board, I was handed a welcome drink and a hot towel.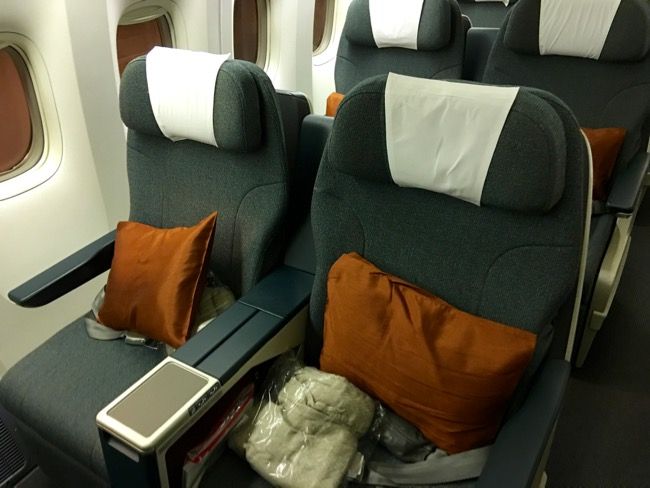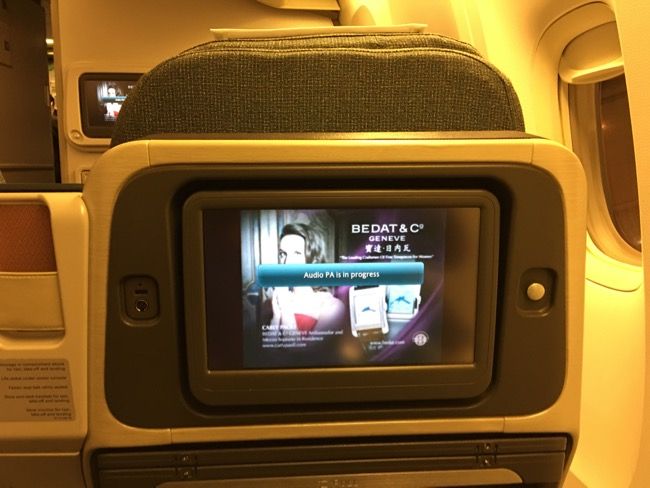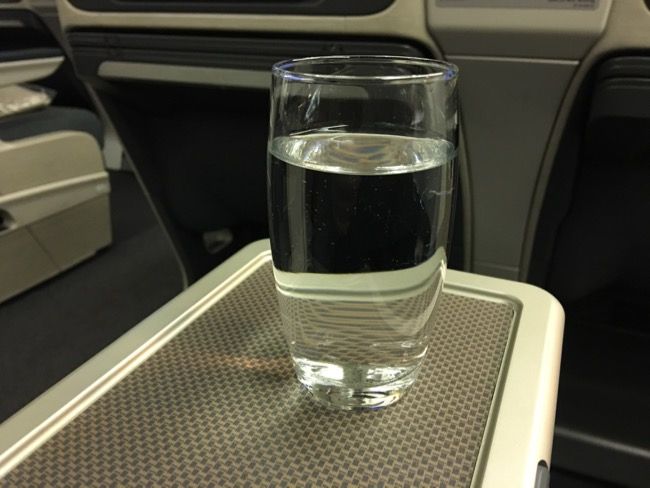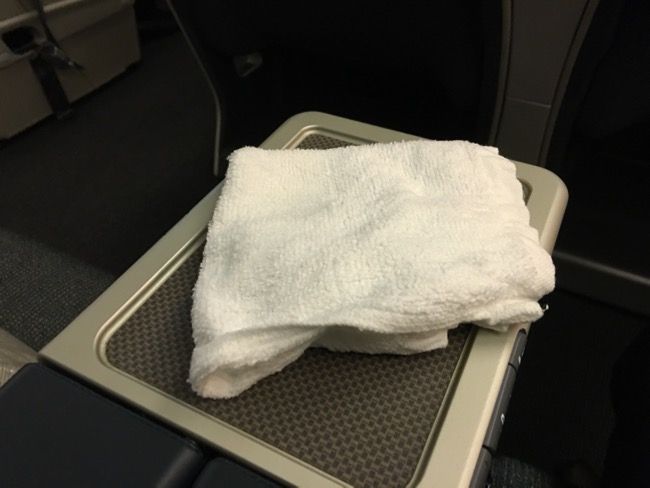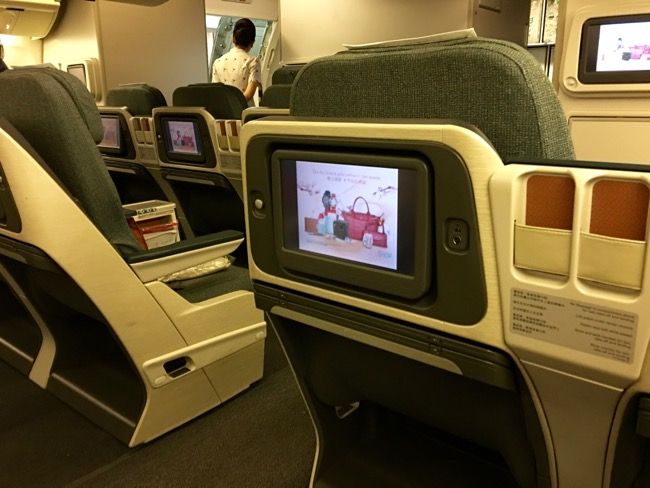 Service
Once the service began, I was addressed by name throughout, and it was a very thorough breakfast, starting with fresh fruit, followed by cereal and finished with the main cooked breakfast – of which I chose the Asian option.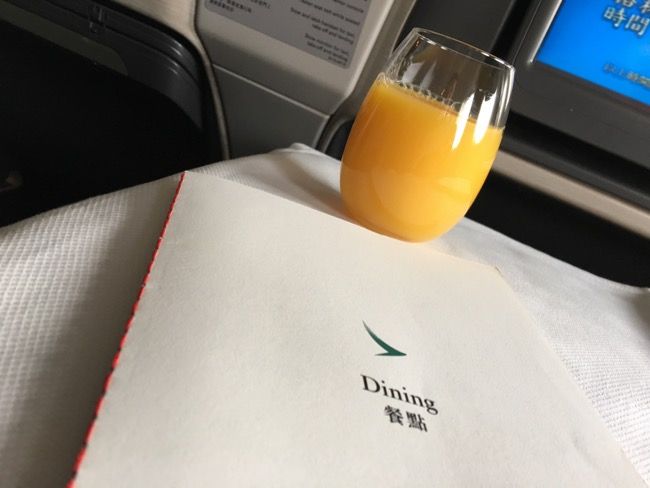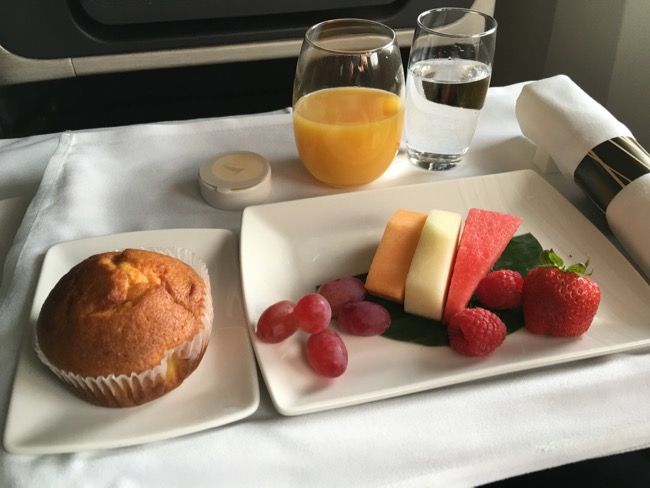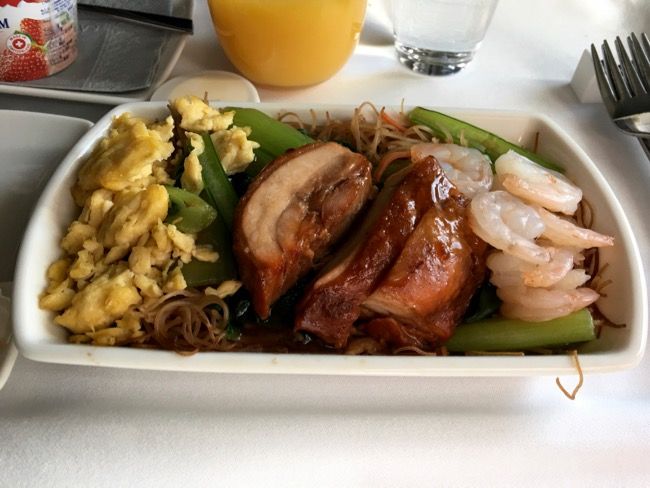 Once the breakfast service was over, the crew were very good at keeping a check on everybody to see if they had everything they needed.


Arrival
Arrival was delayed slightly due to some bad weather in the area. Once we did land, it was a short taxi over to the stand and only a couple of minutes until everybody was free to leave.
Conclusions
This was my first time sampling Cathay's regional Business product, and to be honest it didn't leave me with the best impression. The plane was old, the seats were uncomfortable and on their last legs. The IFE screens were also very small. One thing that saved the day was the crews usual excellent attention to detail and friendliness, bidding each and every passenger in Business a personal farewell on decent.
Questions? Comments? Come and Say Hi on Twitter!
Follow @mytripreport
Look out for the YouTube video soon!