Cathay Pacific | Boeing 747-400 | HKG-HND | First Class
This Trip
British Airways | Airbus A320 | LHR-ARN | Club Europe
Clarion, Stockholm Arlanda
Qatar Airways | Boeing 787 | ARN-DOH | Business
The Airport Hotel, Doha
Qatar Airways | Airbus A350 | DOH-SIN | Business
Crowne Plaza, Singapore Changi
Cathay Pacific | Boeing 777-200 | SIN-HKG | Business
Cathay Pacific | Boeing 747-400 | HKG-HND | First Class
Hilton, Tokyo Odaiba
ANA | Boeing 787 | HND-ITM | Premium Class
Courtyard by Marriott, Osaka
Asiana | Airbus A330 | KIX-ICN | Business
Four Points by Sheraton, Seoul
EVA Air | Airbus A330 | ICN-TPE | Business
Novotel, Taipei Taoyuan Airport
EVA Air | Boeing 777-300ER | TPE-SIN | Business
Conrad Centennial, Singapore
Qatar Airways | Airbus A330 | SIN-DOH | Business
Doubletree by Hilton, Doha Old Town
Qatar Airways | Boeing 787 | DOH-ARN | Business
Radisson Blu, SkyCity, Stockholm Arlanda
SAS | Boeing 737-600 | ARN-GOT | SAS Plus
Sun Air | Dornier 328 Jet | GOT-MAN | Euro Traveller
Hilton, Manchester Airport
British Airways | Airbus A319 | MAN-LHR | UK Domestic
Airline: Cathay Pacific
Aircraft: Boeing 747-400
Route: Hong Kong – Tokyo Haneda
Flight number: CX542
Seat number: 2K
Cabin: First Class
Flight date: April 2016
Check In / Security
As I was transferring from another flight, I didn't need to visit check in. Instead I just had to re clear security, each was pretty easy. All that was required was the standard security procedure, then take the escalator back into the departure area.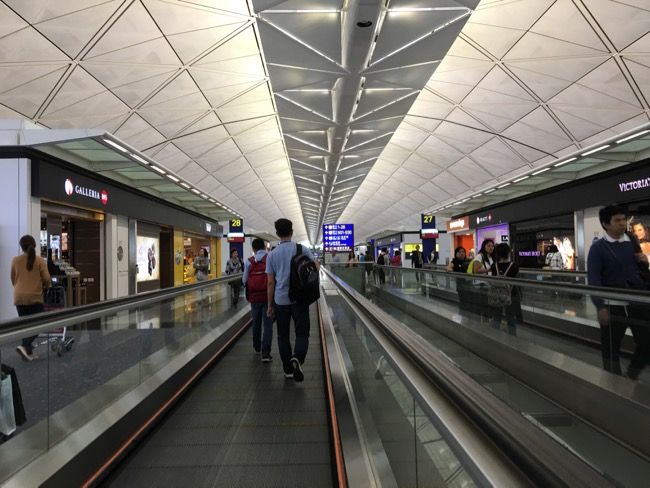 Lounge
The first lounge I used was the Wing. I stopped by the Haven to grab some breakfast, before taking a rest in a cabana for an hour or so.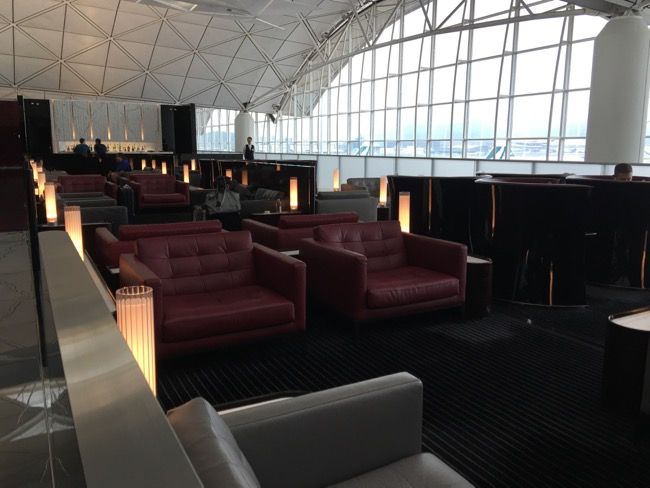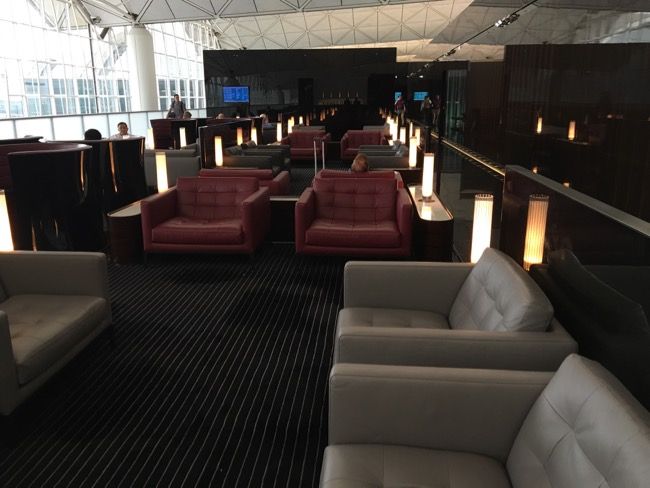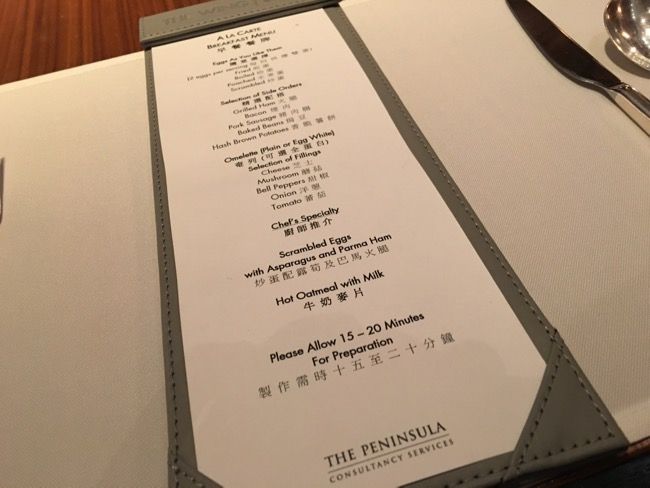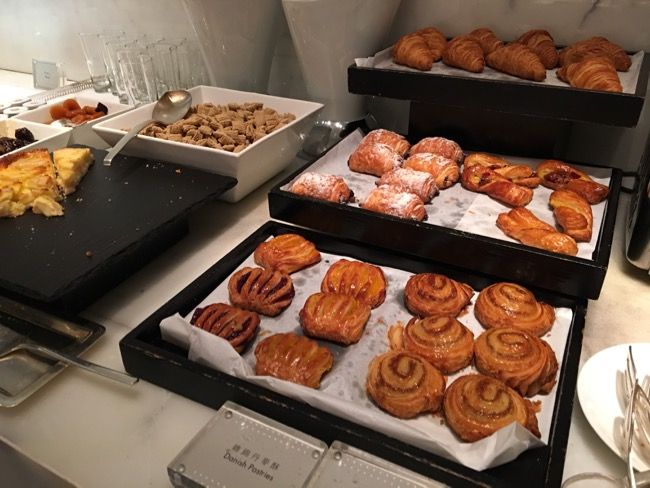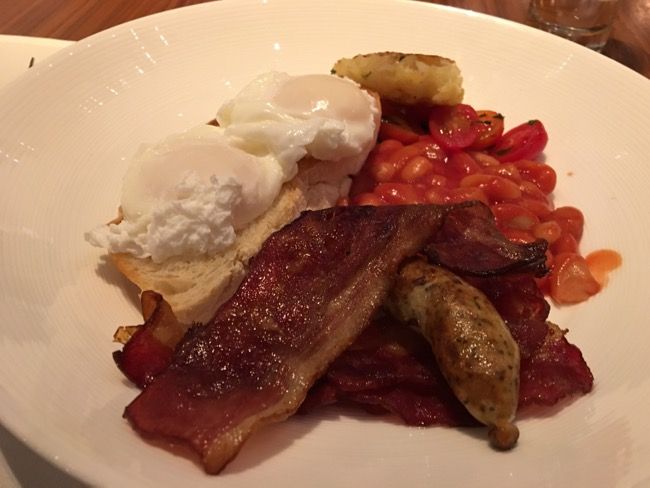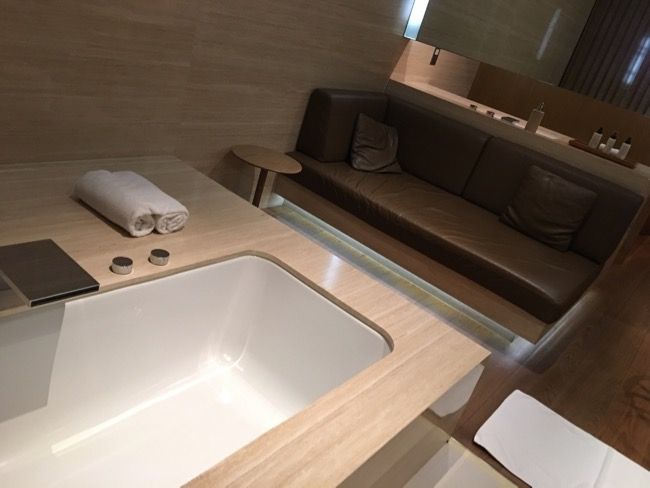 I then took the walk down to the Pier Lounge.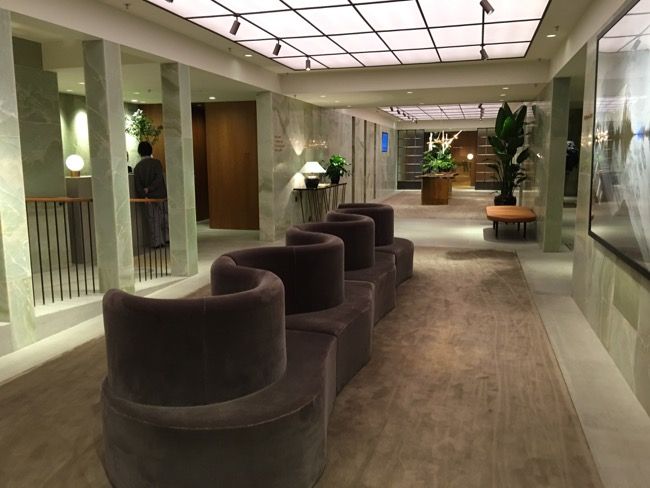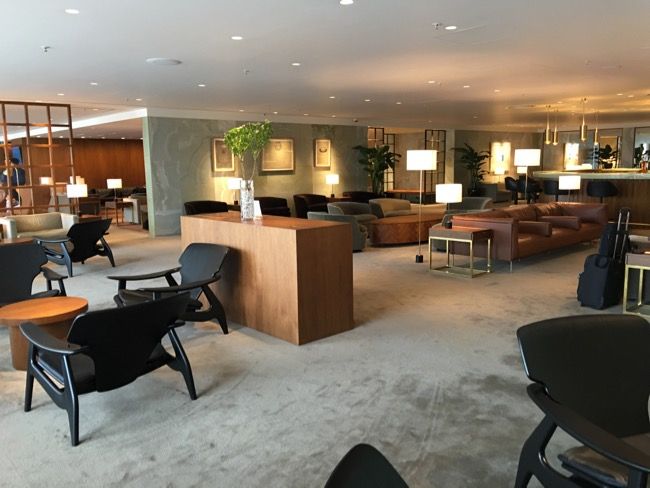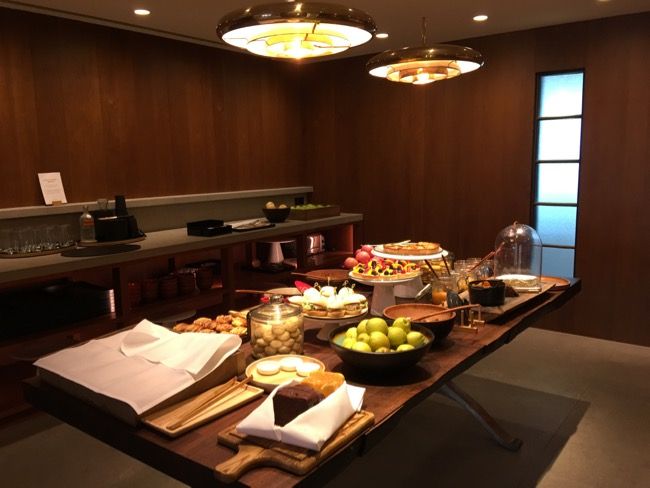 As a few hours had passed since breakfast, I took the opportunity to grab some lunch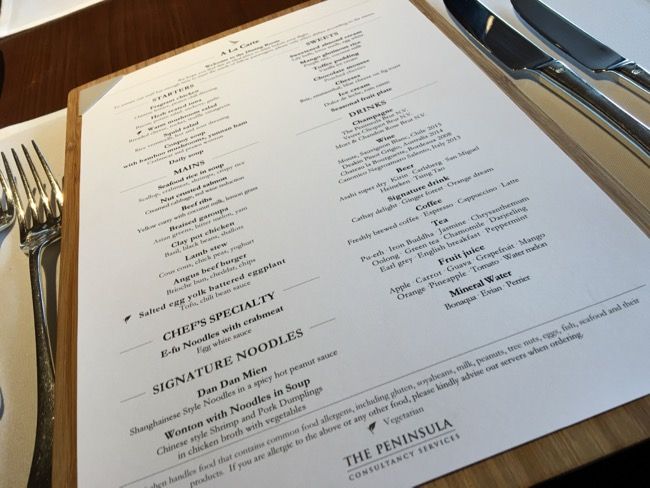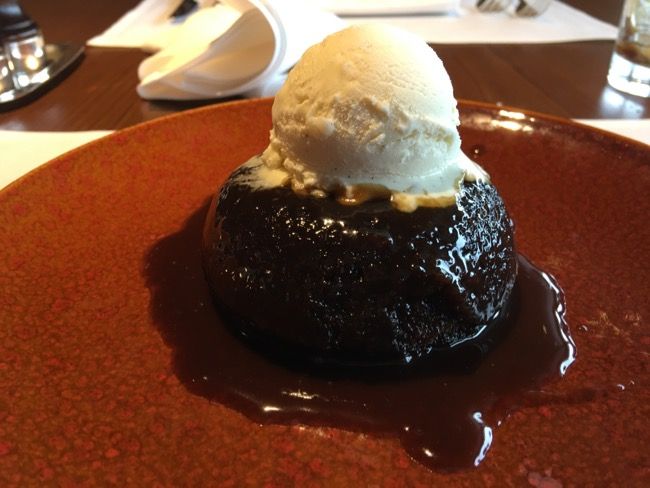 Boarding / Onboard
Boarding was an orderly affair – the ground crew separating the business and first passengers and then inviting each queue to board without making an announcement.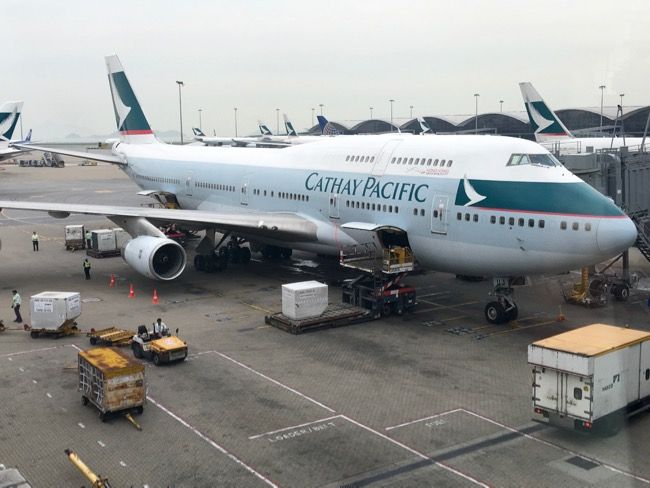 Once on board, I made my way to suite 2K. Having previously traveled in 1A, this one seemed far roomier. Everything else was familiar though, as expected due to the 747 making its way out of the CX fleet.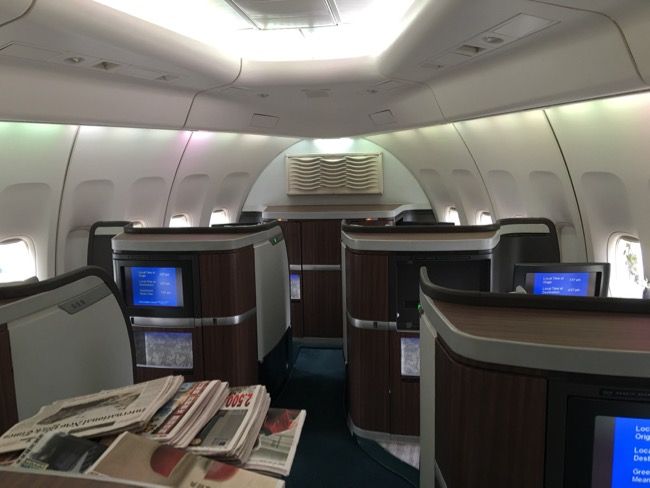 Service
Service started shortly after boarding, when I was brought a hot towel and some champagne.


Once airborne, menus were distributed. The menus themselves weren't too different from the Business menus – the only difference being that they were on a board.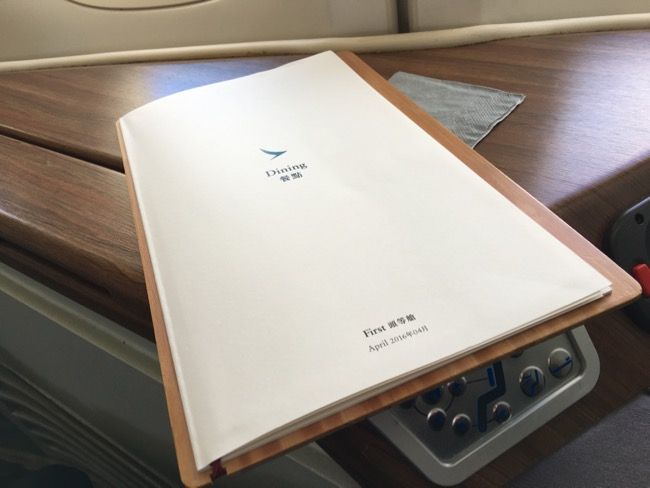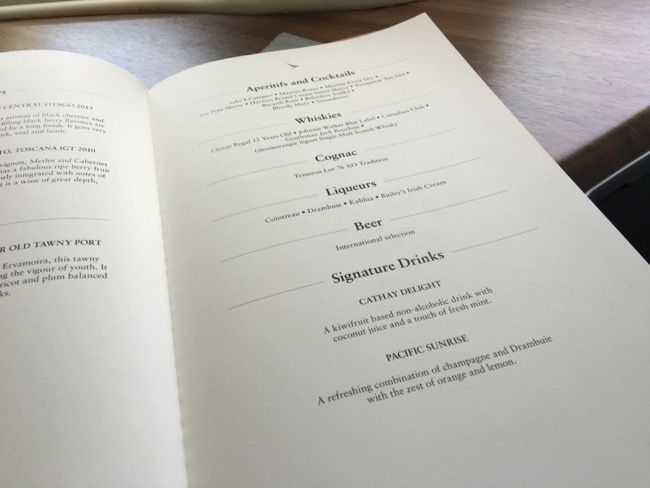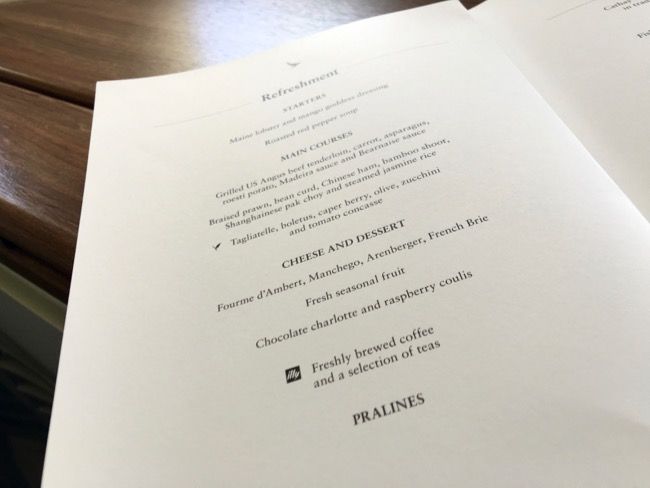 First off was the bar service.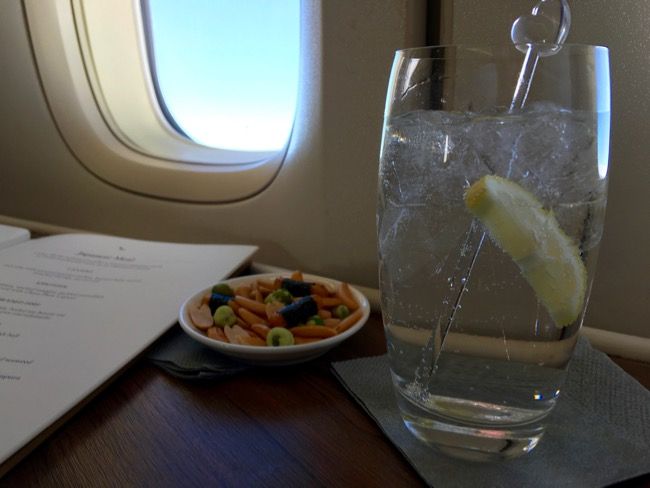 Before the meal orders were taken. I opted for the Lobster starter, beef for the main and the chocolate cake for dessert.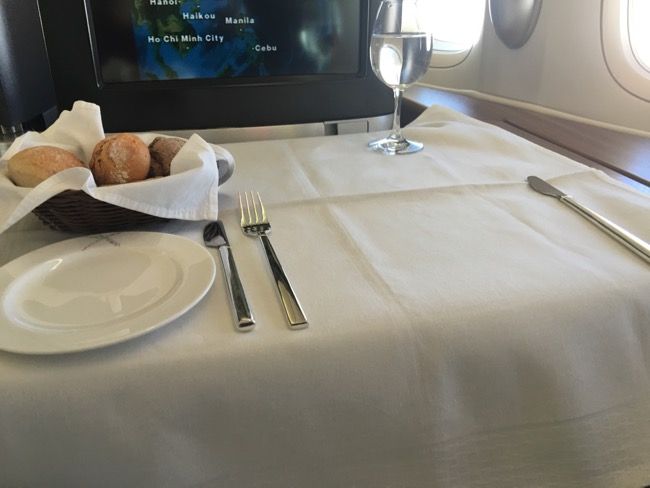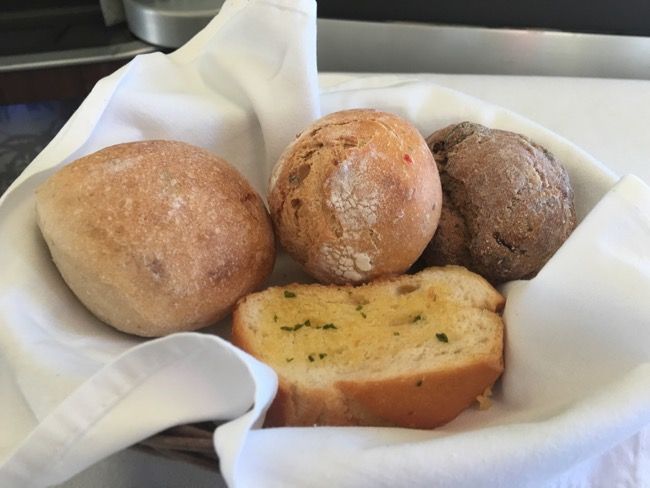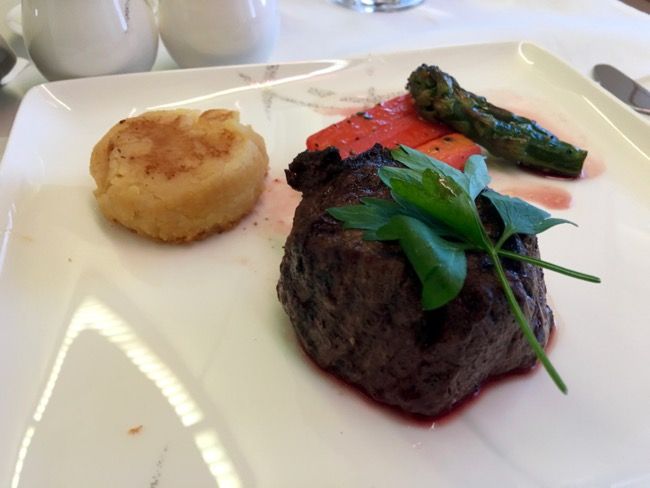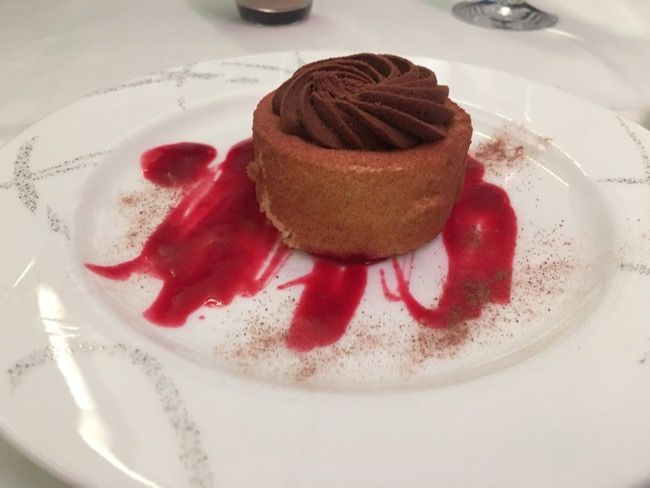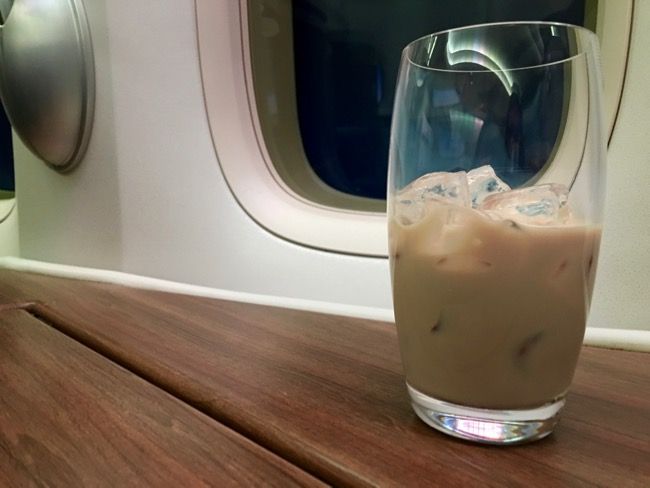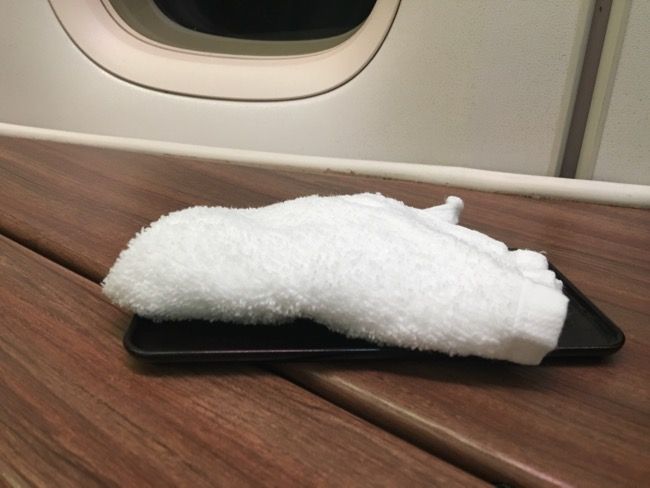 That was pretty much it as far as the service went. The advertised pralines weren't distributed to anybody by the looks of it.


Arrival
Arrival was made around thirty minutes early.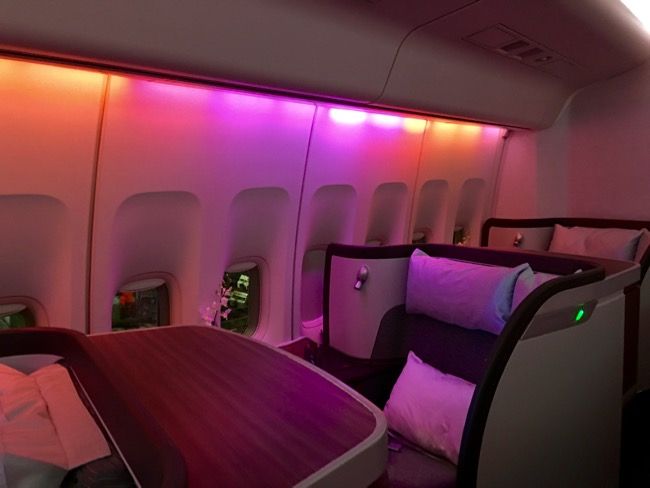 The gate was at the far end of the pier, meaning it was a long walk to immigration. Even so, it took around five minutes for the first bag to arrive. There seemed to be quite a few status holders on this flight, as there were a few bags going around with First Class tags on – mine was still around the tenth to appear though.
Conclusions
The CX First Class lounges in Hong Kong remain some of the best in the world, and the recent refurbishment of the Pier Lounge shows that the airline wants to stay ahead of the game. Onboard, the service was a little business friendly at first, but then the crew member serving me warmed up a little – maybe when she realised I was there because I wanted to be rather than having to be. Overall though, I felt the service had slipped a little since the last time I flew CX in First (on this very same flight actually). And whilst the airline has done their best with the ageing 747, the wear and tear is starting to notice in a few places.
Questions? Comments? Come and Say Hi on Twitter!
Follow @mytripreport
Look out for the YouTube video soon!