British Airways | Boeing 737-400 | LGW-SZG-LGW | Club Europe

Maps generated by theGreat Circle Mapper -copyright © Karl L. Swartz.
This report will take me to Austria for the first time, more specifically Salzburg.
One Saturday in early March, I was starting to feel the effects of not jetting off for the whole of February and nothing scheduled for the whole of March either. I set out to rectify this problem. Still needing most of my disposable income to fund my upcoming trip (details of which will follow at the end of this report), it had to be on a real budget. With more than a few Avios burning a hole in my virtual pocket, I logged on to BA.com. There was reasonable reward availability, however I really wanted to avoid the LHR/A319/A320 combination. So I studied options from Gatwick. Even so, its now increasingly likely that an A319/A320 would turn up on quite a few routes. I clicked around but nothing really jumped out at me, until I had a brainwave. I remember seeing PalmJet post photos on Facebook from his trip to Salzburg in January and I checked that out. It ticked all the boxes. A 737, from LGW with decent flight times. A further incentive was that a return in Club Europe was only a few thousand more Avios and around £15 in taxes more – so I selected that option. Although it was a tough choice to make. I really fancied a flight on a BA 737 behind or over the wing – for whatever reason, all the flights I've taken on them have been no further back than row 5!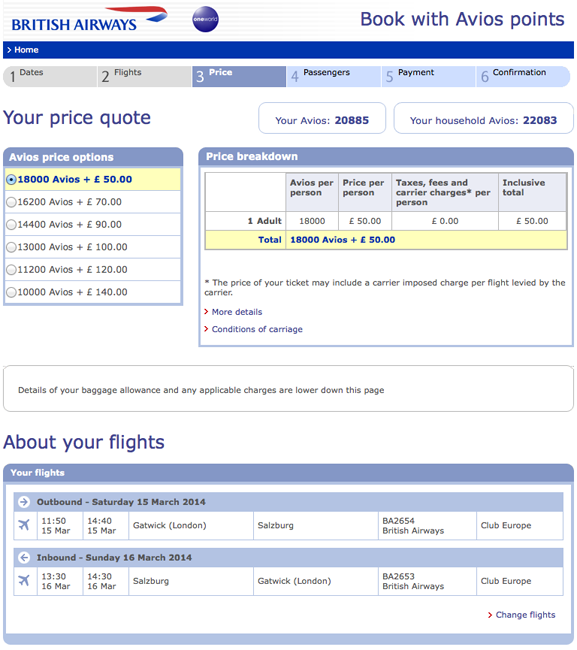 The seat map for the outbound flight was the pretty standard 3 rows of club, but the return stretched all the way back to row 8, despite the load not being that heavy. I selected something conservative rather than right at the back of the cabin, just in case it got shifted forwards and I ended up in an aisle seat.


Check in was made 24 hours before departure. Unusually, I was able to get my boarding pass for the return flight too.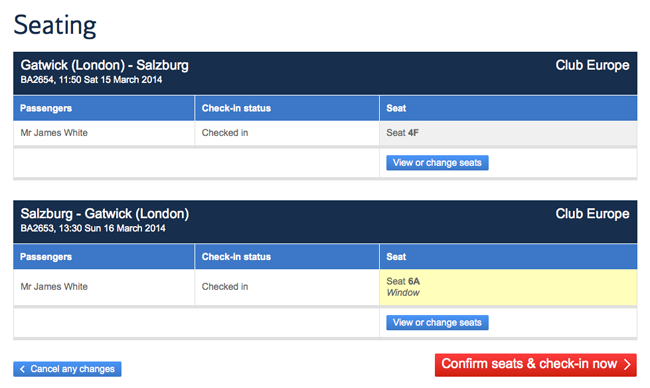 On the morning of departure, I made my way to the station for a train to Clapham Junction and then on to Gatwick, arriving at around 09:50.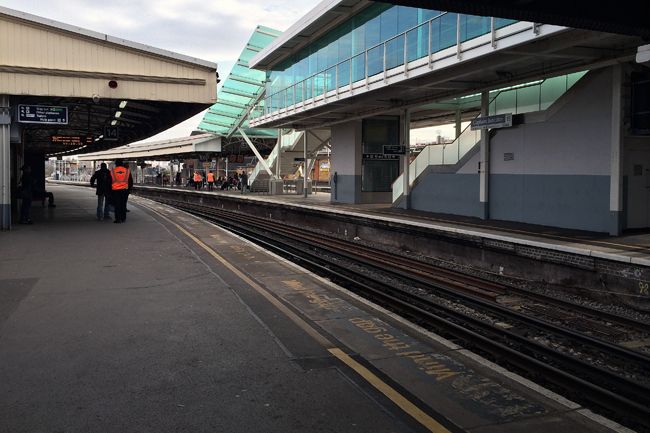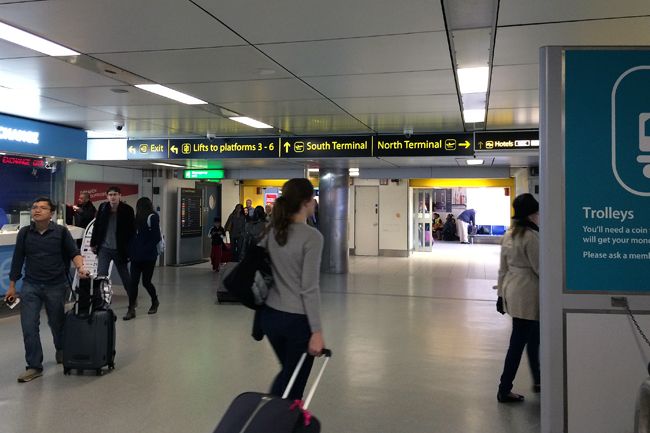 Once out of the station at Gatwick, rather than the two right turns for the shuttle over to the North terminal it appears the station has had a bit of a redesign. You now end up where you need to be. I made my way to the Club Europe desks to grab a souvenir boarding pass and then through the premium security lane.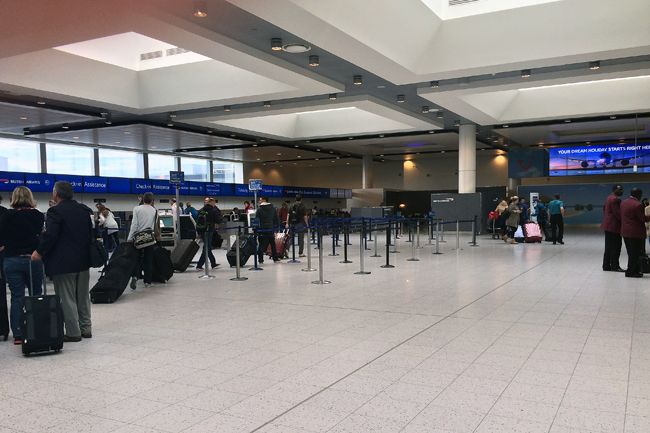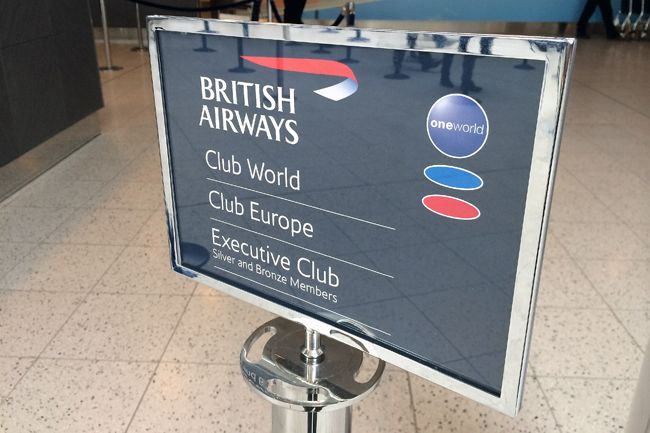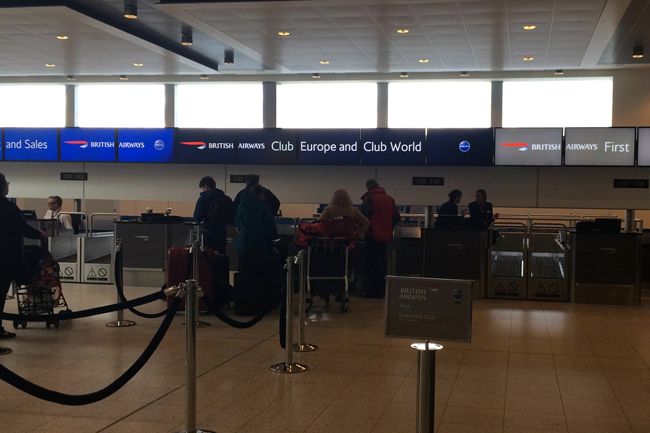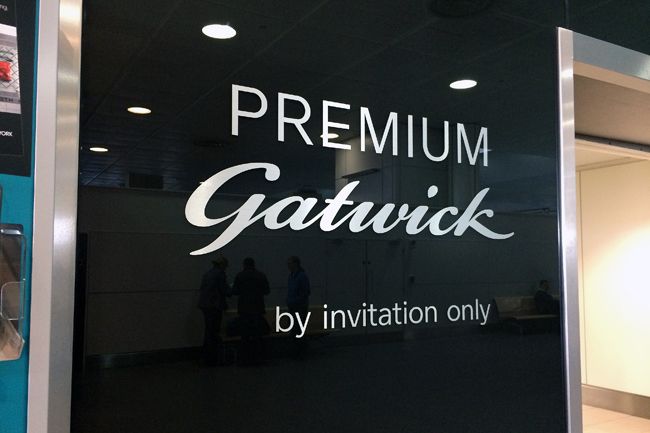 Upon exiting, I saw some windows, which will be useful if you don't have lounge access.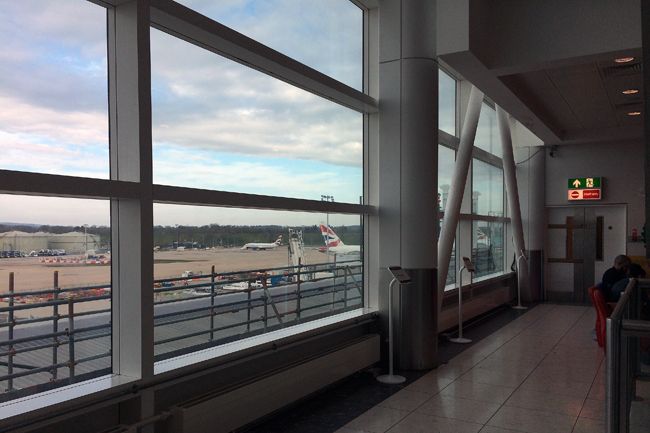 On this occasion, I did, so I made my way upstairs to a typically busy lounge.


Due to the food selection at LGW not being as impressive as the lounges at LHR, I made do with some pastries and some coffee.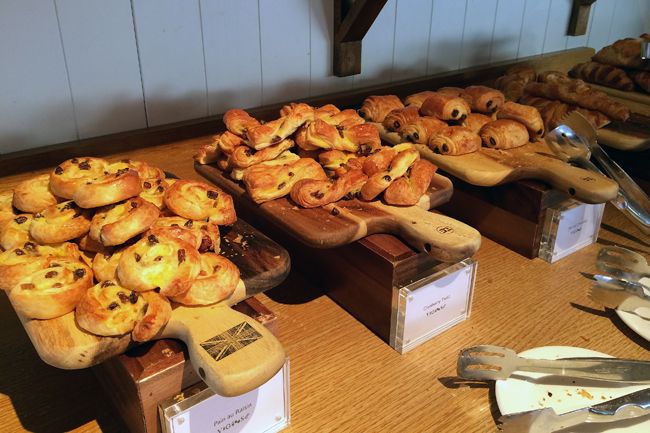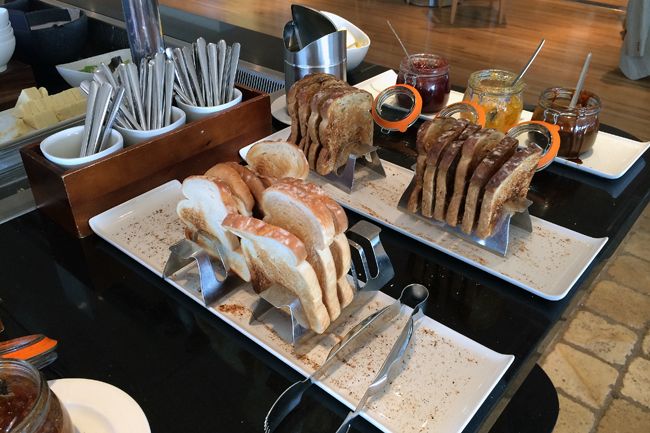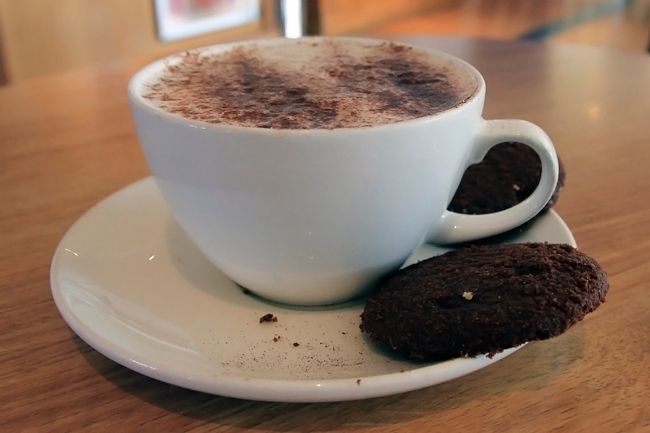 And some champagne…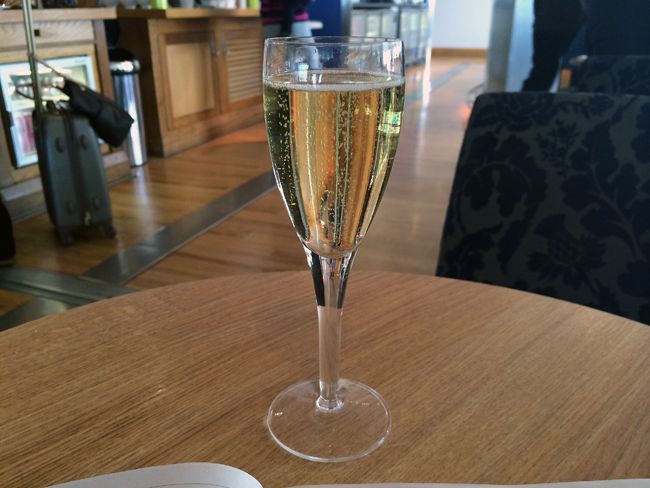 Once the BGI and MCO flights were boarding, the lounge cleared out, and I was able to grab a seat by the window.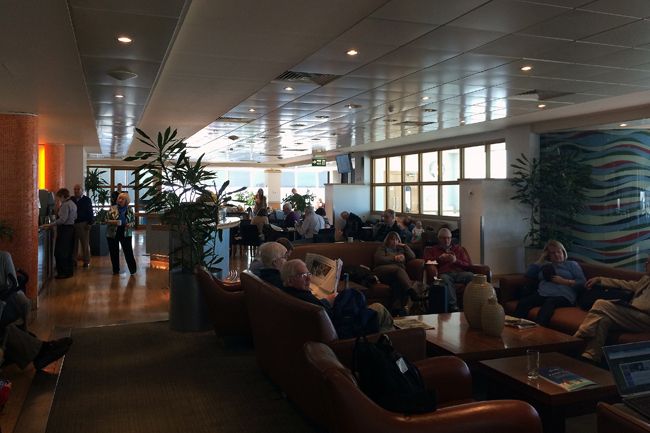 At 11:00, gate 101 flashed up, which would involve a trip over the bridge. So I made my way over, just as a VS A330 was being towed underneath before heading over to LHR later in the afternoon.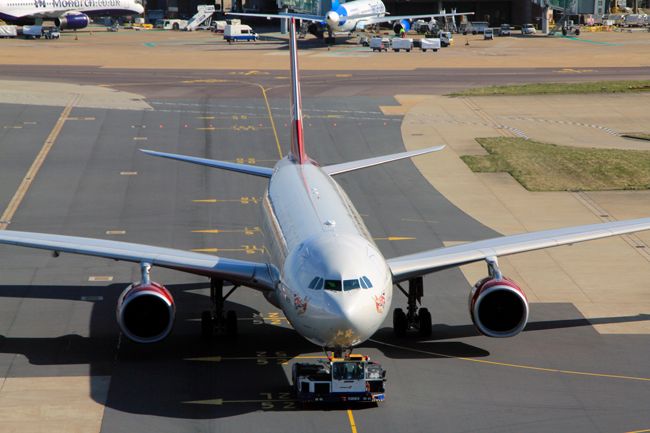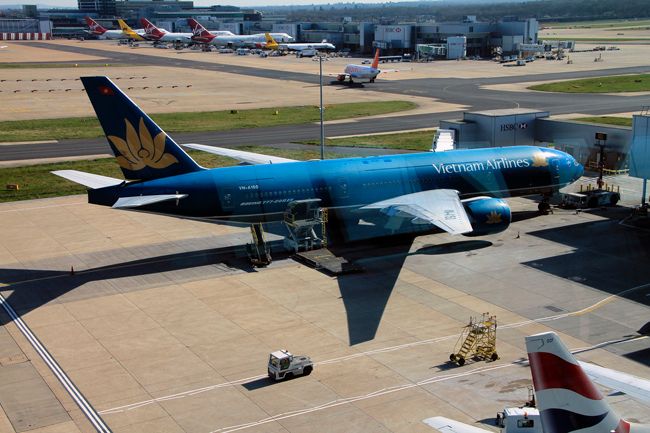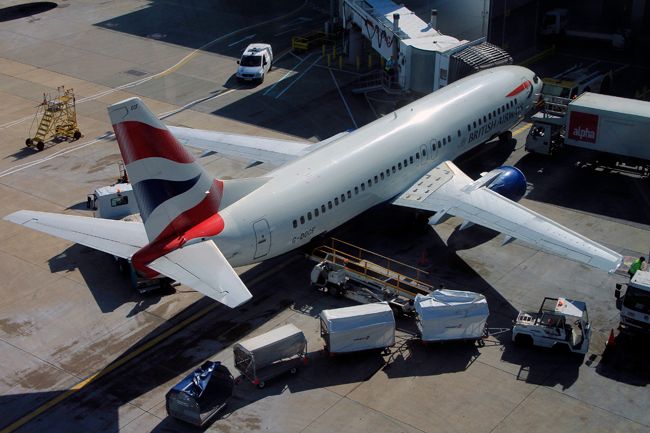 Todays ride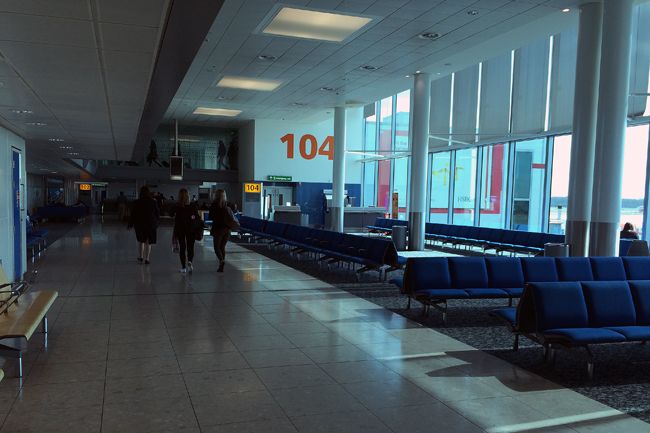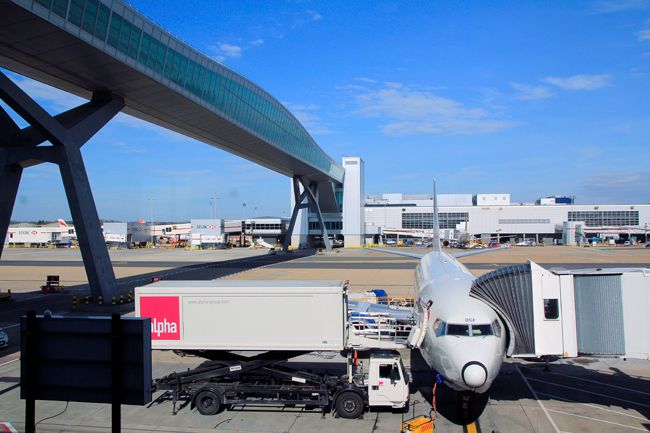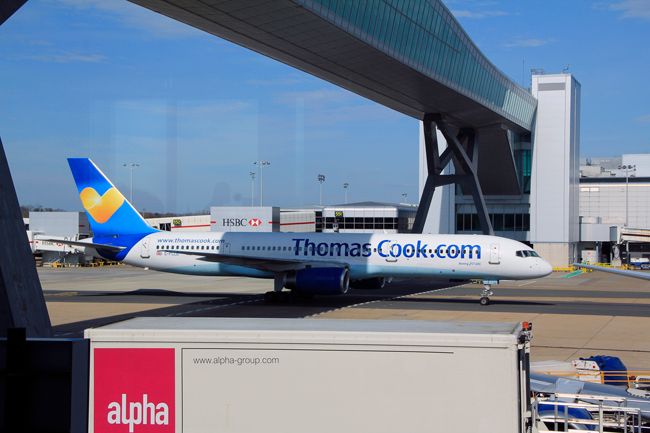 Still think this hybrid livery looks questionable

Boarding was called at 11:30, and it was announced that it would be done strictly by row number, with Club Europe and status passengers going first. It wasn't that strictly enforced as it turned out.



BA2654
LGW-SZG
March 2014
Boeing 737-436/ G-DOCF
Seat: 4F / Club Europe
Scheduled: 11:50/14:40
Off Stand: 12:00
On Stand: 14:51
I took my seat and almost immediately my seat mate turned up. They decided that the free middle seat would be their dumping ground. The load in Club was pretty reasonable with all but one of the 5 rows full.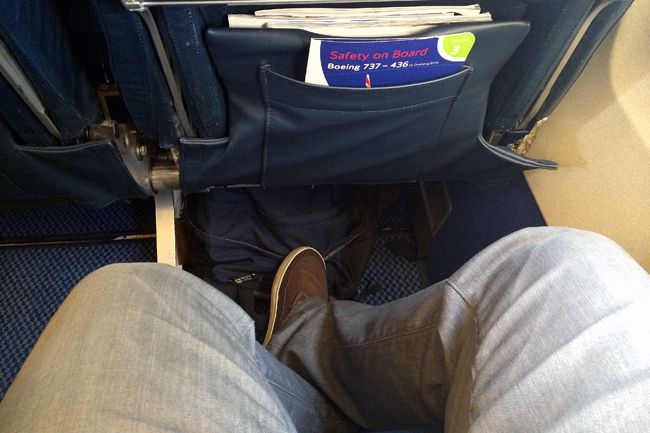 Flight time was estimated to be 1h25. The rags disguised as hot towels were dished out whilst we were still on stand.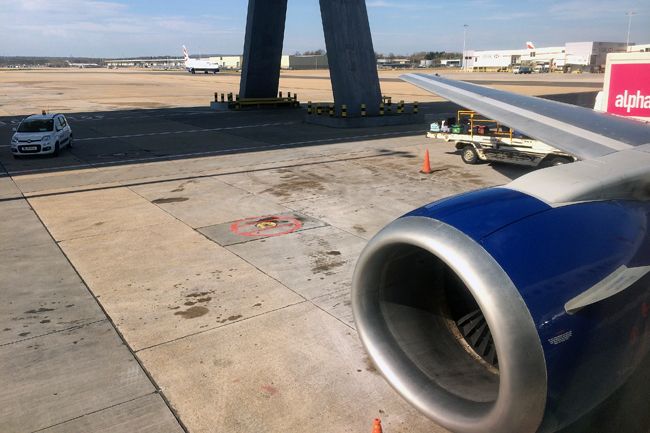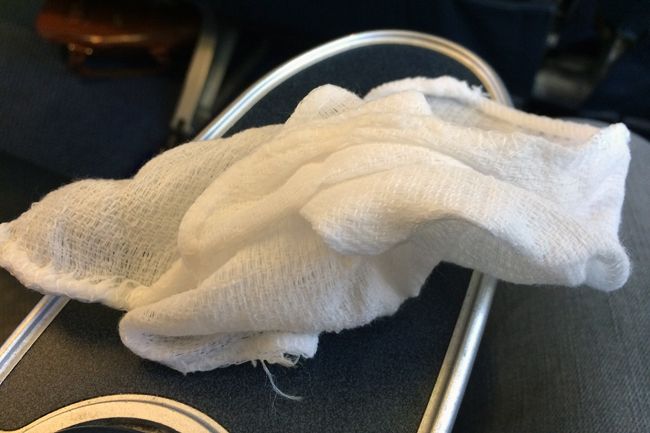 We pushed back behind schedule, and it was a little interesting. I noticed that there were a pair of EasyJet A319's approaching fairly rapidly. Luckily, so did the wing walker, and he made a frantic gesture to the tug driver to stop, which we did fairly rapidly. Luckily, the two approaching aircraft were pulling on to the adjacent stands, but best to be safe than sorry.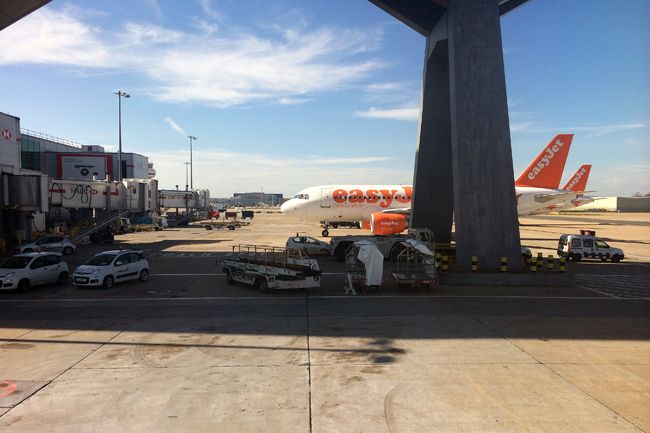 The offending EasyJet's

We then made our way over to 26L where there was a bit if a hold up due to numerous arrivals and departures.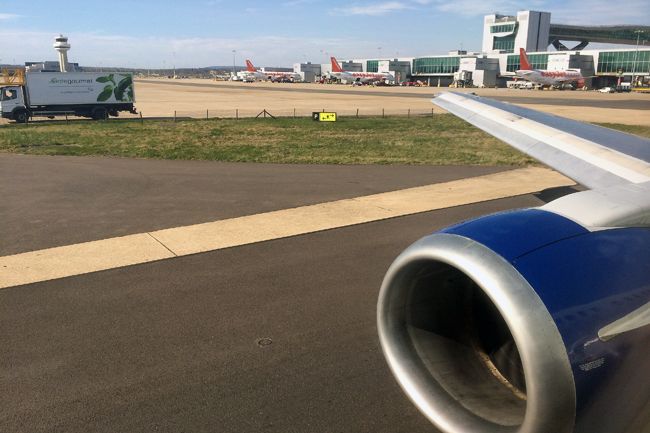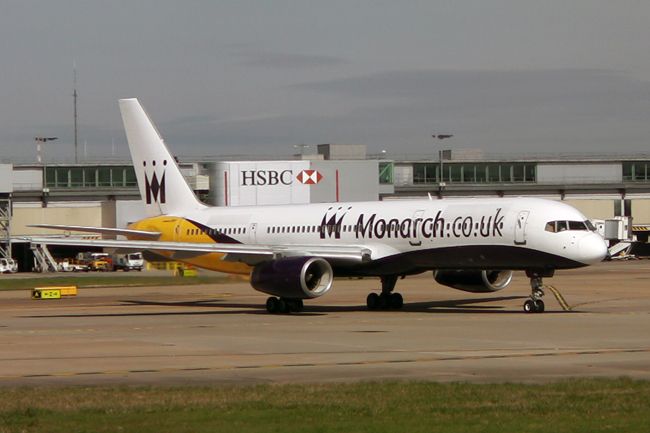 I would have thought these would be gone by now

We were finally away at 12:20 to some pretty good views of LGW as we passed it.

Our shadow was chasing us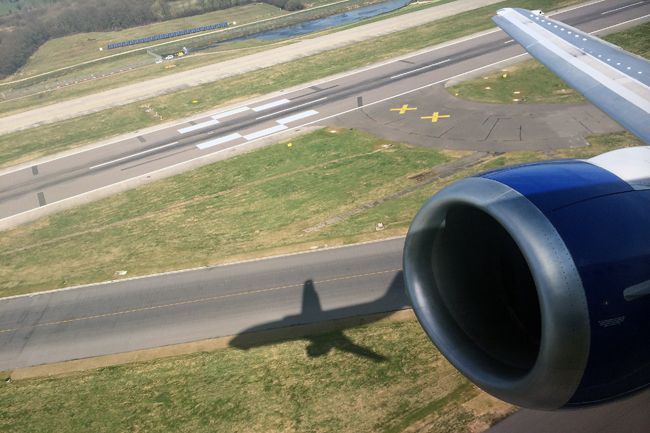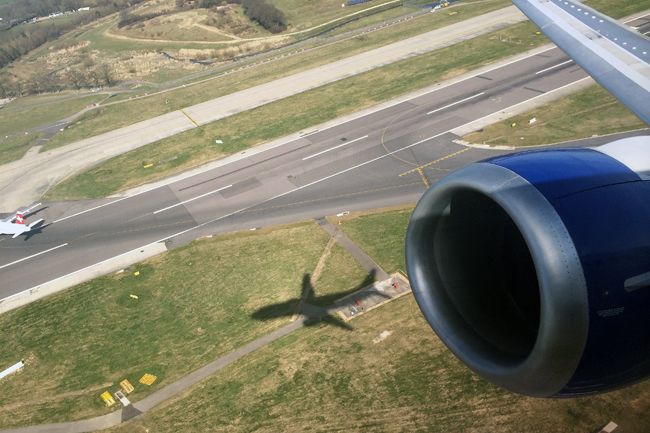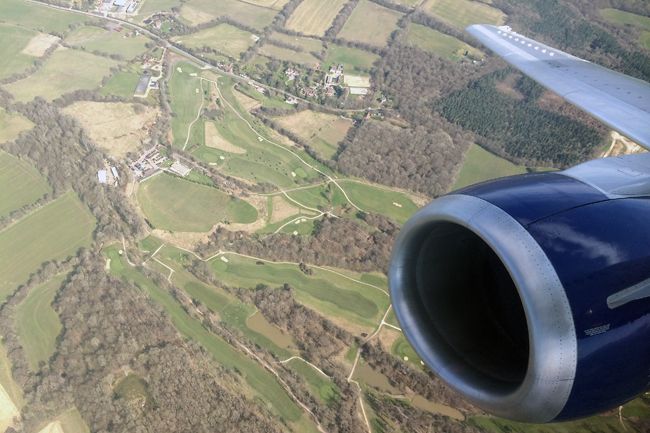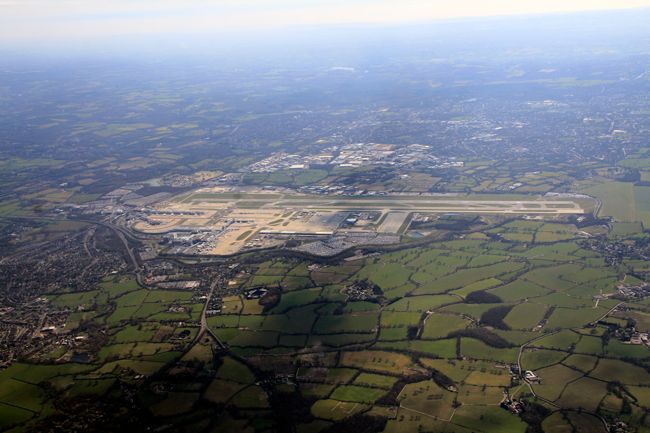 Soon afterwards, it clouded over.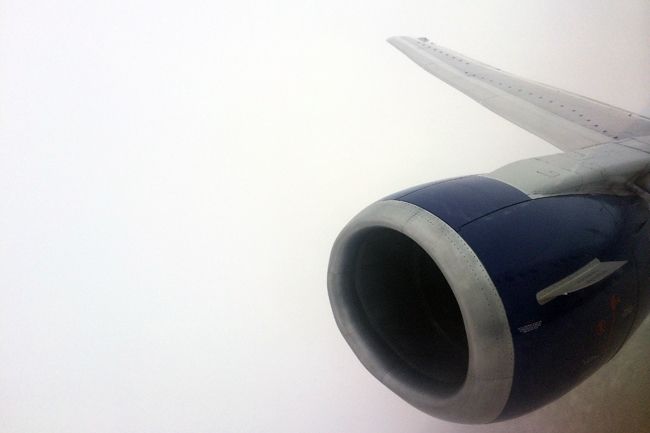 The champagne brunch service was started after this. It seems as though BA have ditched the Pommery champagne and gone for something a little better instead.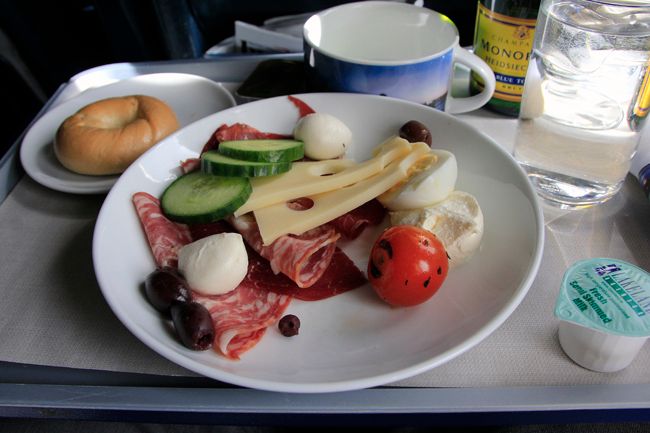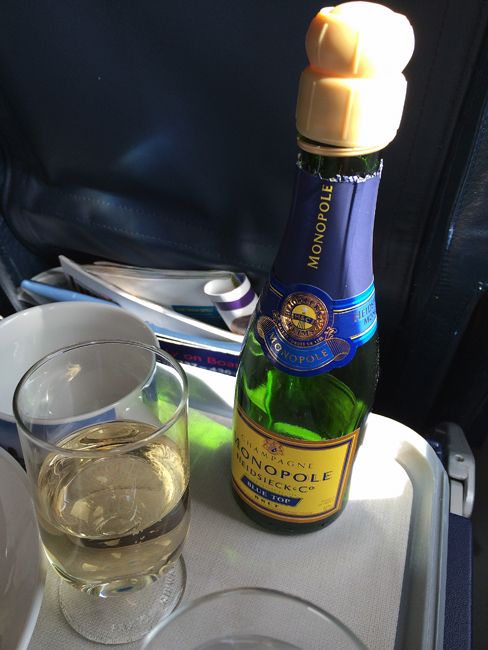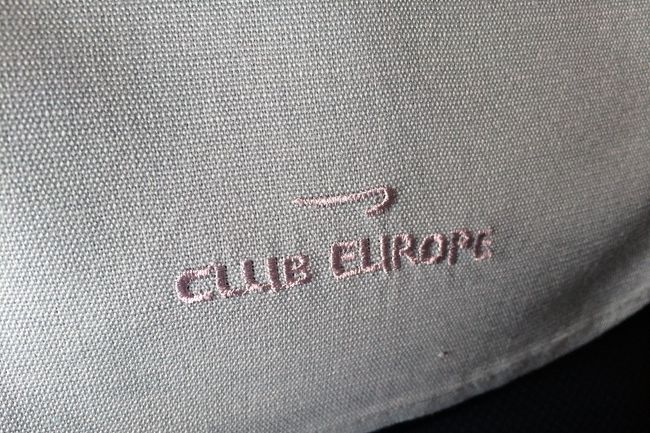 After this, there wasn't too much of the flight remaining. As descent started, the captain gave an update of our progress, and the weather, saying it was due to be a little bumpy on approach.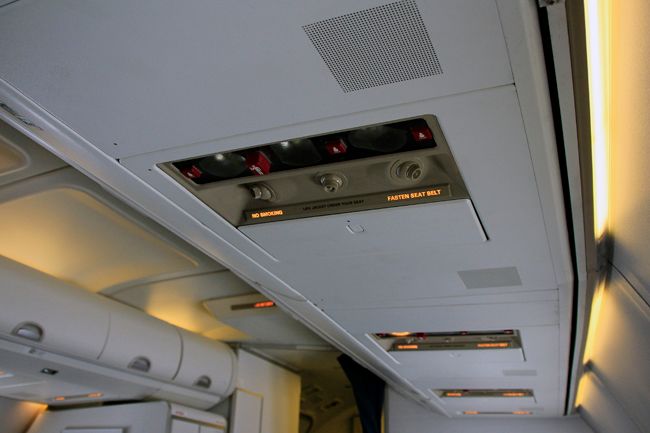 Retro Overhead

Just as descent proper started, the purser came and asked if I wanted another drink. I declined. Descent and approach was a little bumpy, mainly due to the poor weather.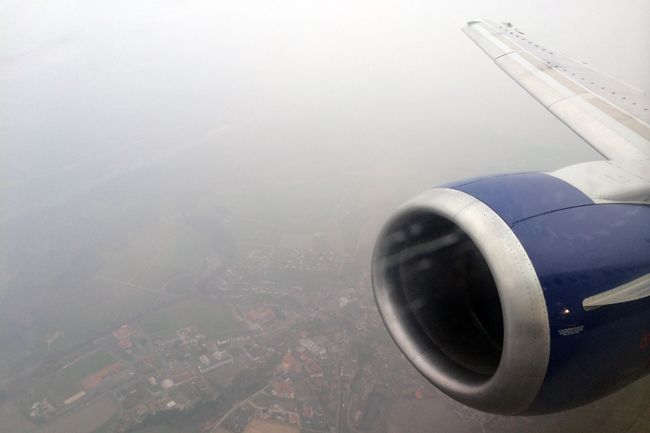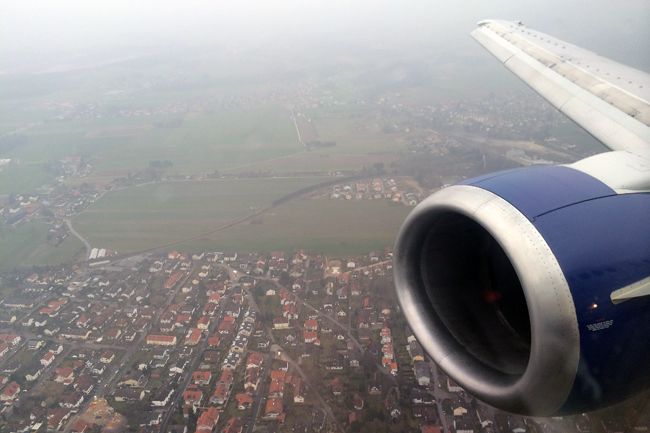 We appeared to pass the airfield before swinging around and landing. At first I thought it was the worlds least spectacular go around, but nothing was mentioned, and everything seemed under control.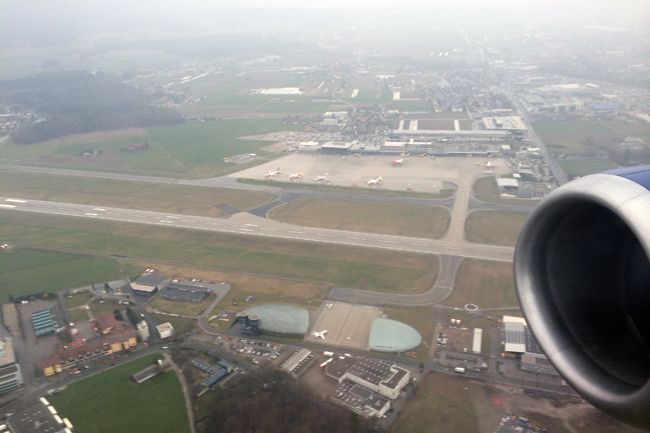 Lining up to land in the other direction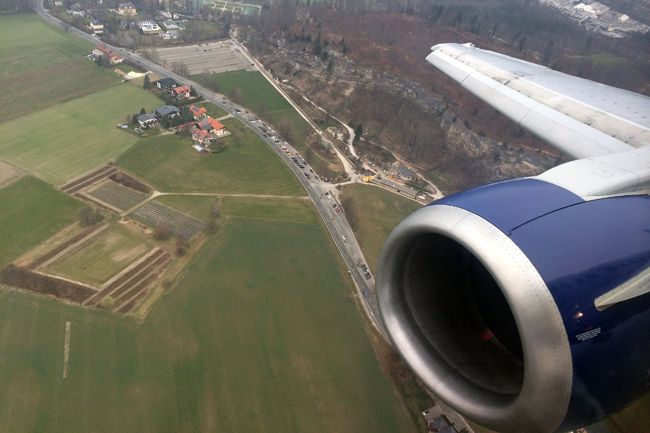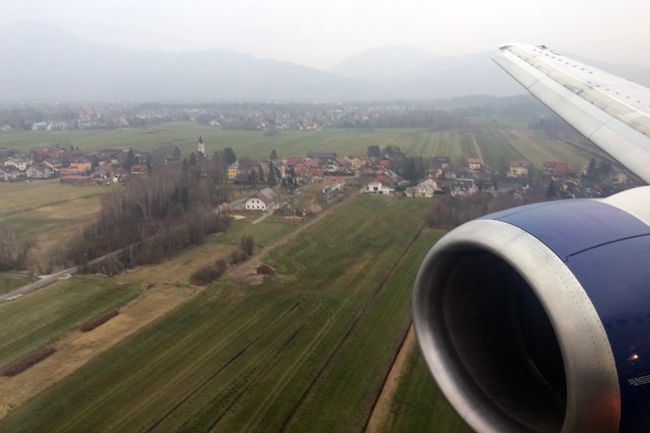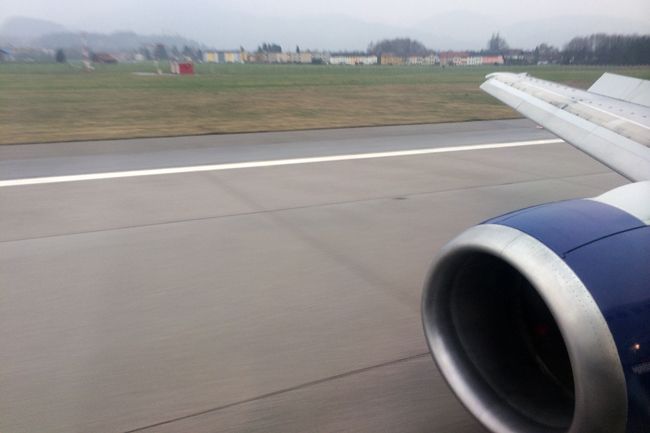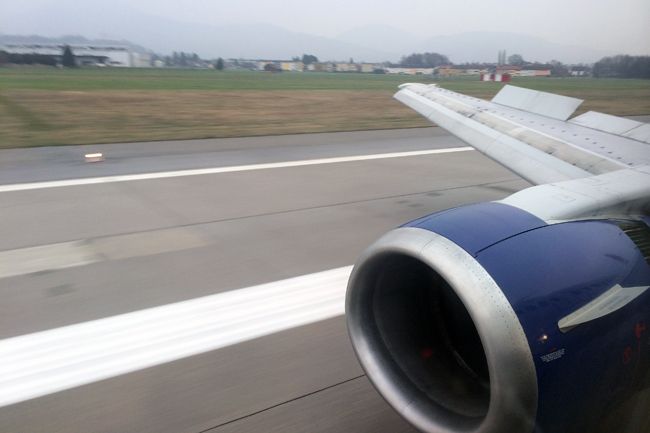 A few moments later we were on stand and heading off on a bus to the terminal.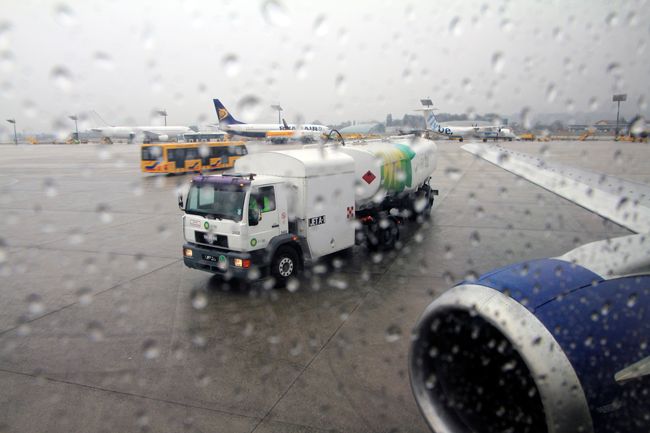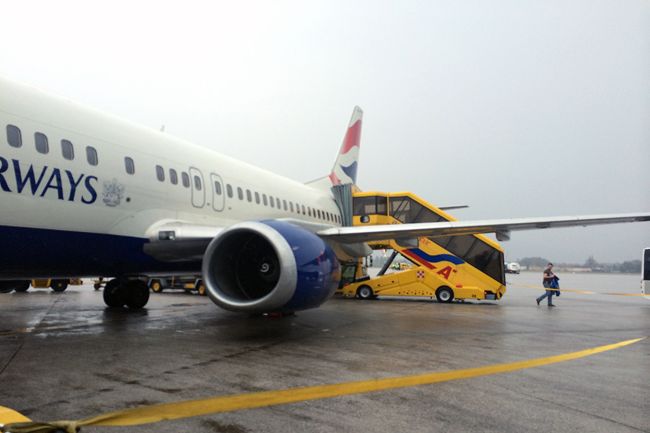 I ventured upstairs to the viewing terrace where I would spend the next hour or so until it got just too wet.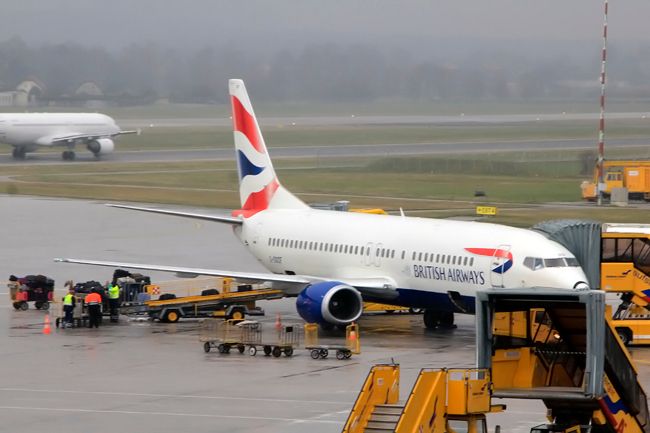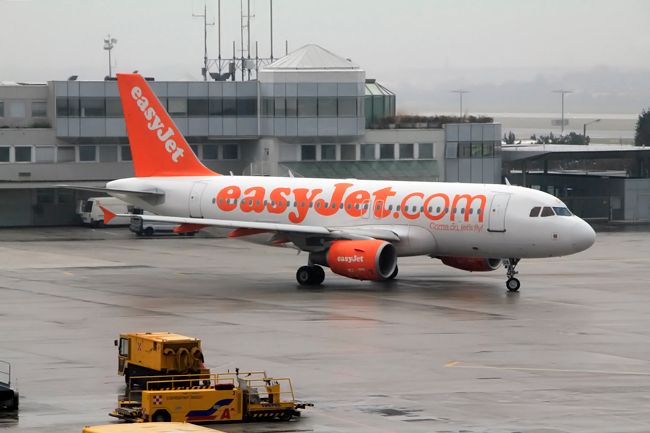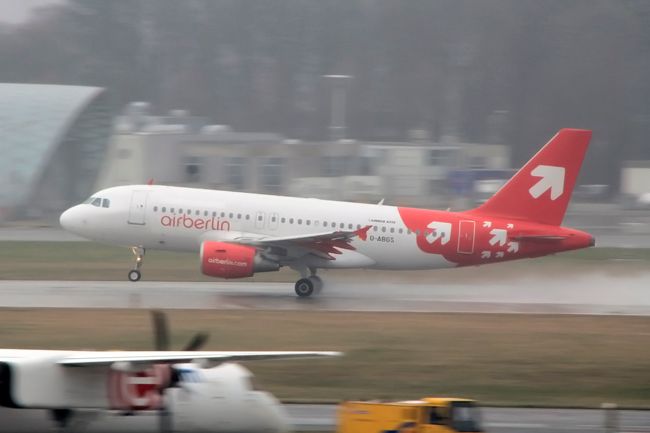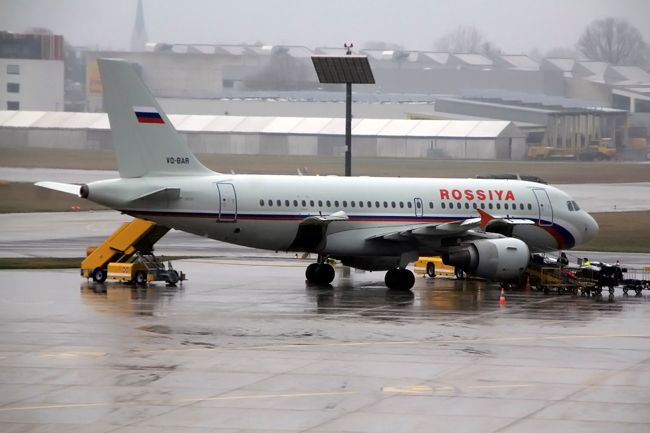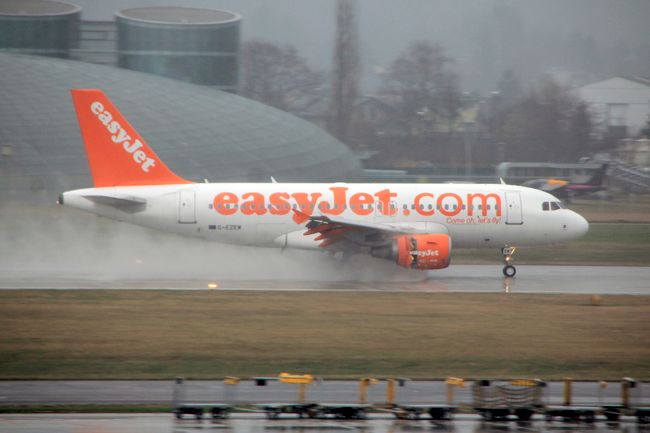 Seemed as though arrivals/departures were made in either direction.
G-DOCF ready to head off somewhere sunnier…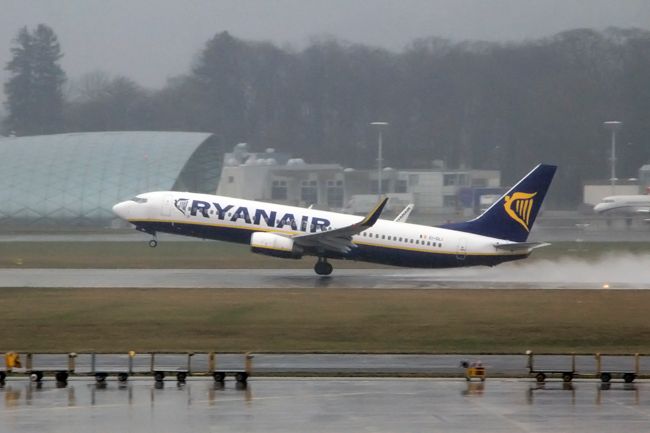 After a good soaking, I made my way downstairs to jump on a trolley bus to the centre, where my hotel was just a few steps away.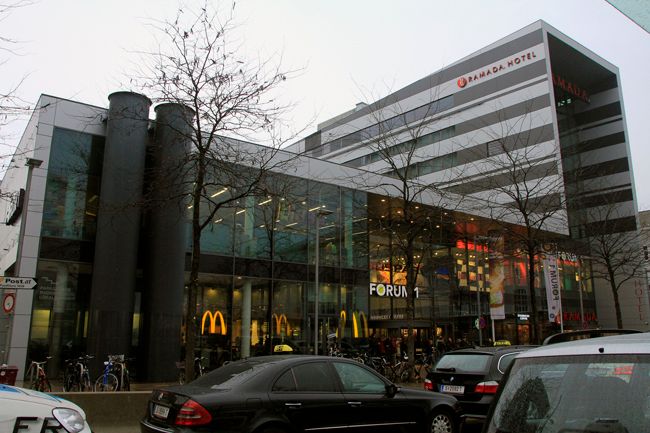 Despite the constant rain, I still made the effort to go out and see what Salzburg was all about. As it turned out, my hotel wasn't too central so it involved a thirty minute or so walk along the river to reach the old town. If the weather had been nicer, it would have been more pleasant.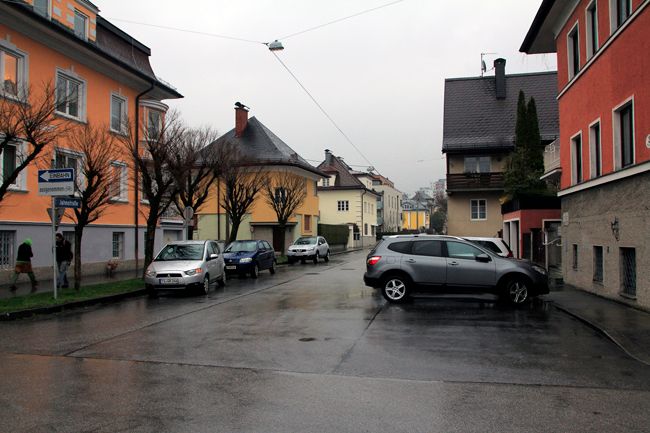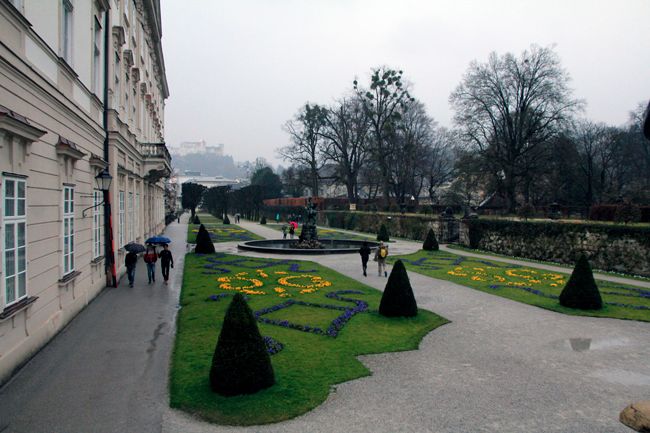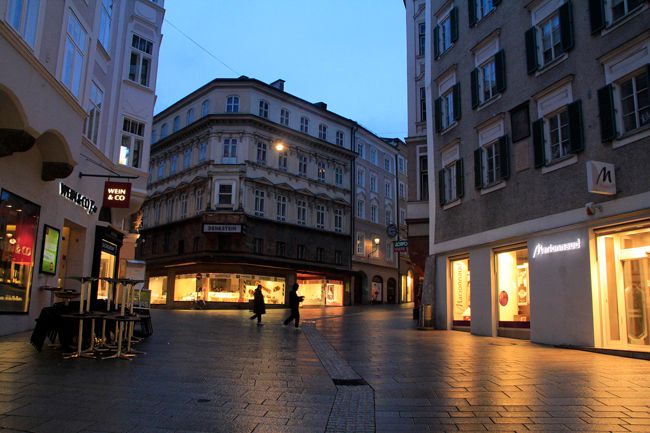 This was when the heavens really opened

After a while, enough was enough and it was a case of diving into the first place that served food for something to eat. But the more pressing issue was finding anywhere that was dry. As it turned out, I got lucky as I ended up having a great meal. The only downside being the fact that I was quite literally dripping wet by this point so it wasn't the most comfortable experience.


On the walk back to the hotel, I stopped at a supermarket to grab some essential supplies.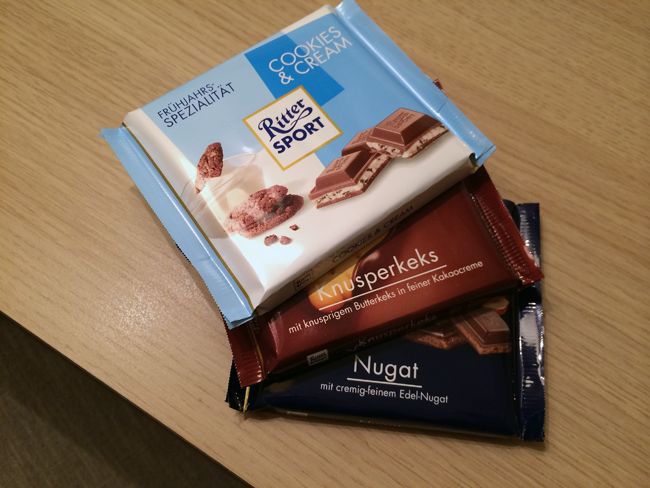 Luckily the weather cleared up slightly the following day, and I set out to explore in the dry.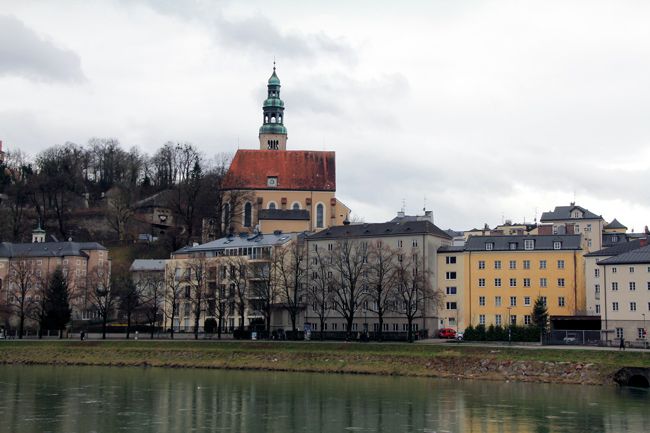 Castle on the hill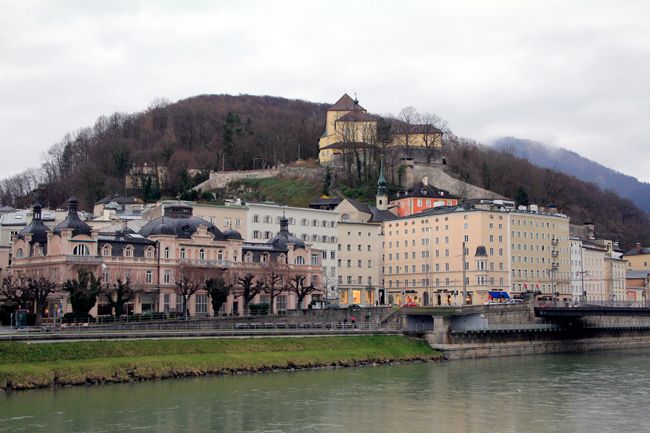 I also had a look at the Red Bull Hangar 7 – basically a museum featuring pretty much everything Red Bull had stuck a sponsorship logo on.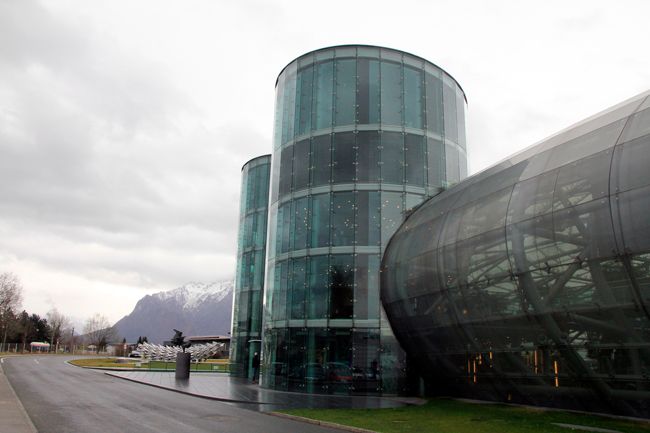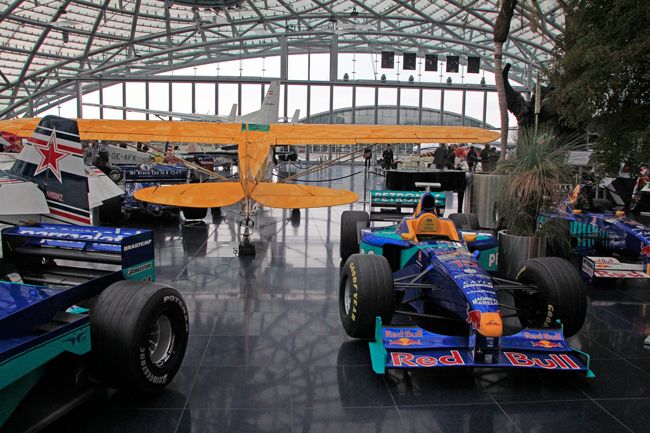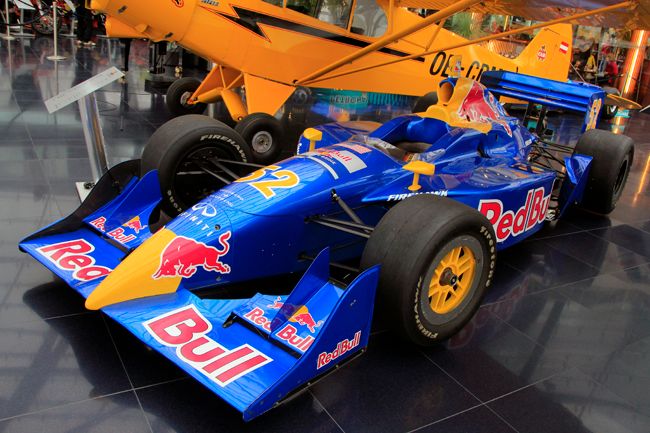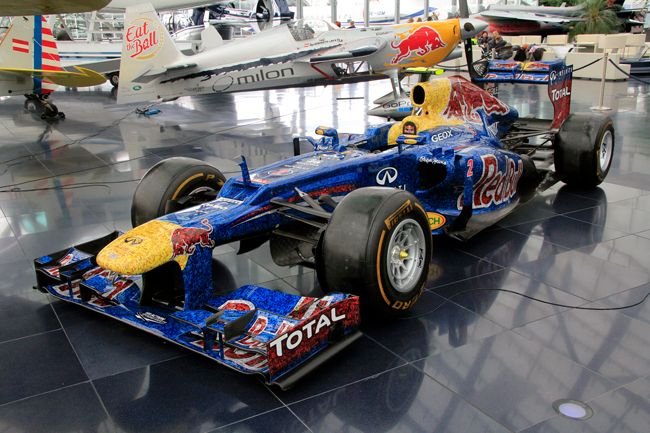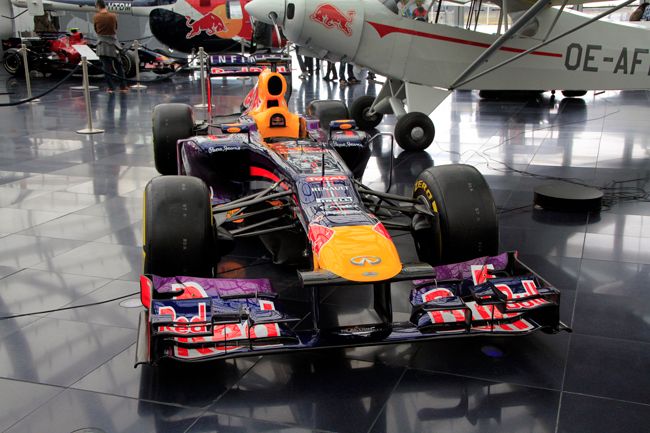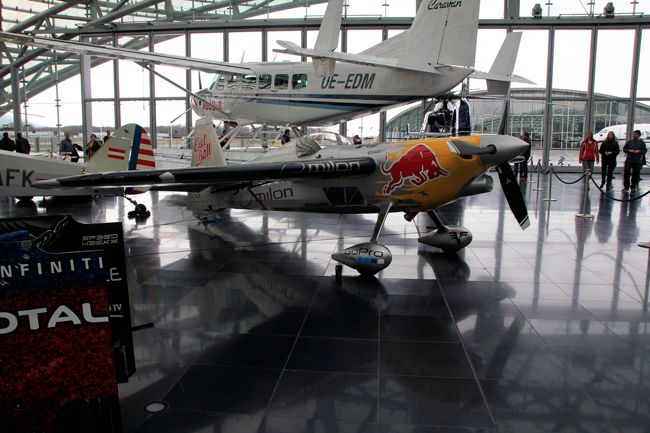 Good view of the departures from SZG too.

I took the bus back to the airport, being dropped more at the entrance to the site rather than the entrance to the terminal.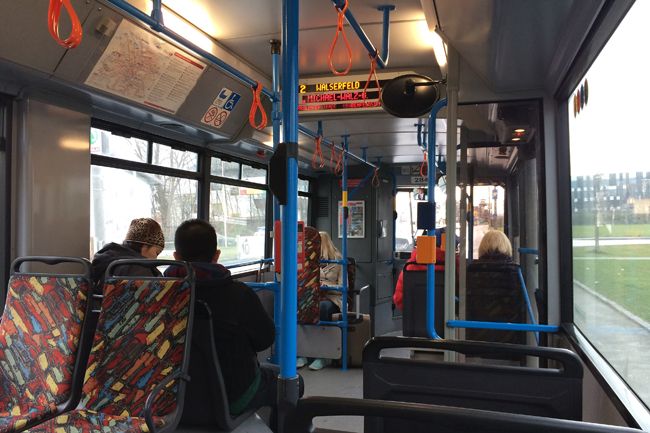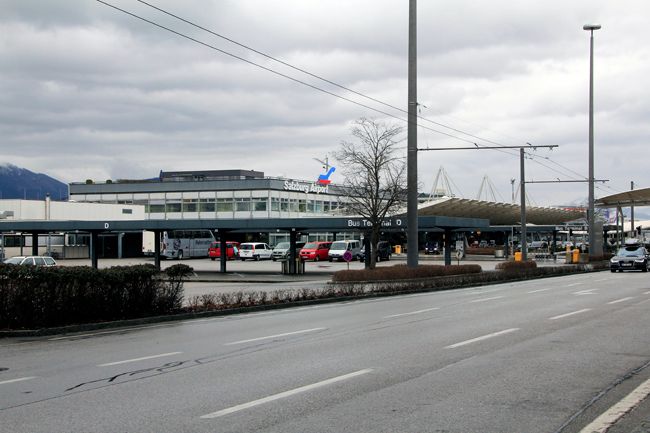 I arrived at the terminal and made my way across to check in.


There wasn't a separate check in counter for Club Europe, just a bag drop and check in assistance, so I went to the check in assistance as there was no queue. I'd read there isn't a lounge in SZG and that refreshment vouchers were given. When it appeared that the agent was done without mentioning anything, I prompted her by asking about lounge access. She replied no, shortly followed by 'oh, hang on'. She then shuffled through a pile of refreshment vouchers until one was found with my name on. Good job I'd checked that out, and hadn't just relied on my E-boarding pass.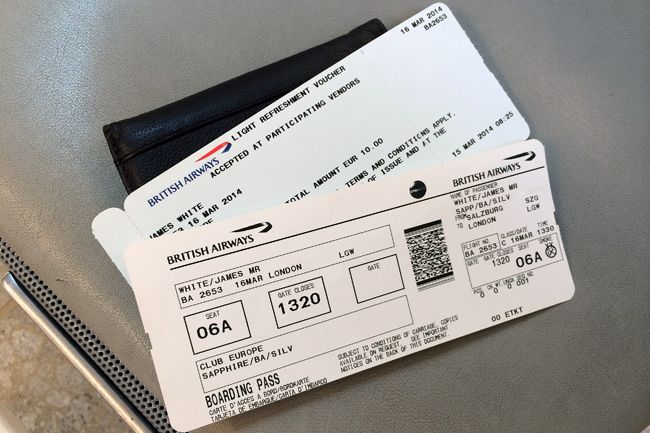 Not too much landside at SZG

I made my way upstairs to grab something from the self-serve cafe, before spending the next hour or so on the viewing deck. There wasn't an awful lot going on until my aircraft arrived.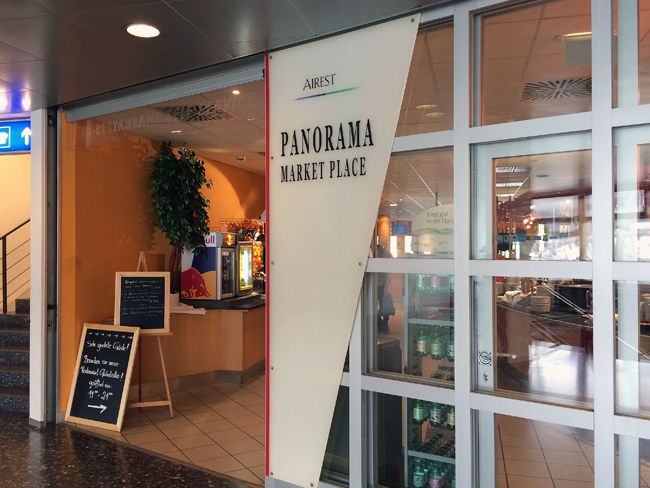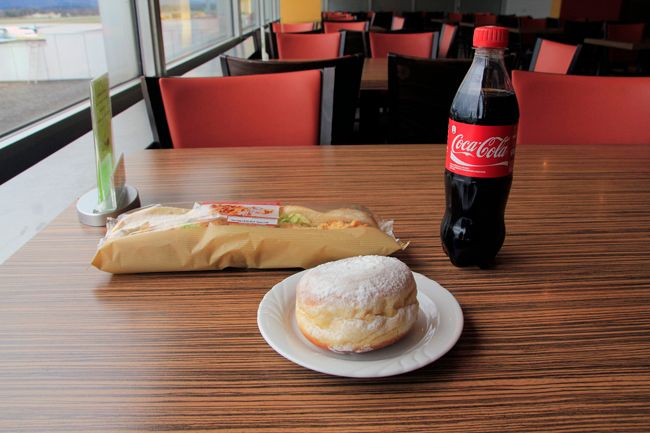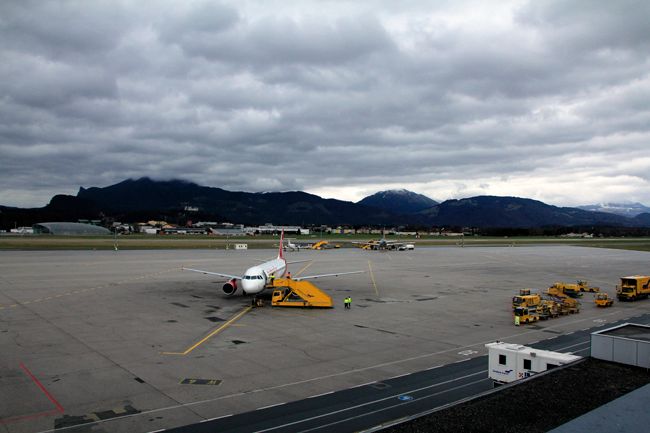 I used the free airport Wi-Fi to check what aircraft would be operating my flight.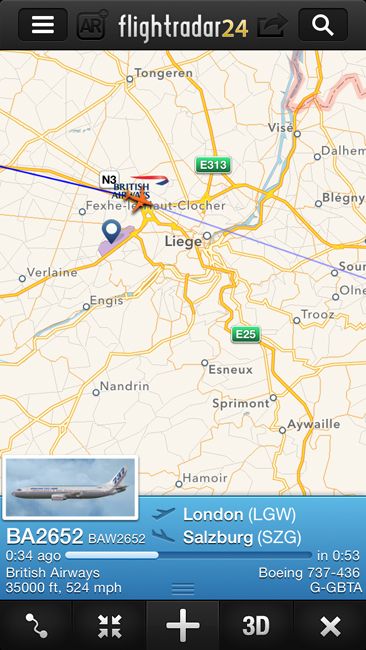 Another new one for the log.

Around thirty minutes later, my aircraft landed.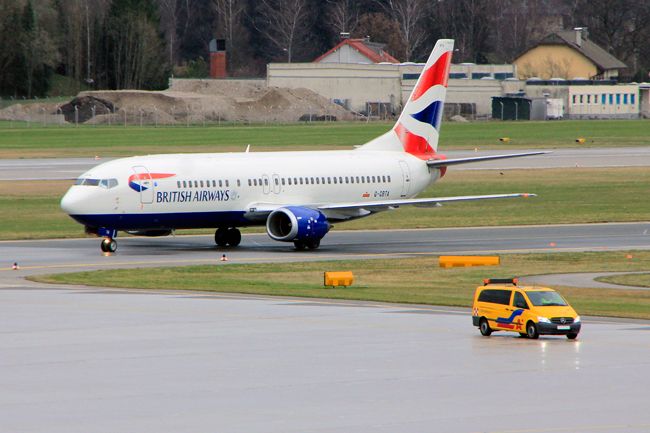 I then made my way through a pretty slow security. As expected there wasn't much airside – so don't go through too early! I sat and waited for boarding to begin.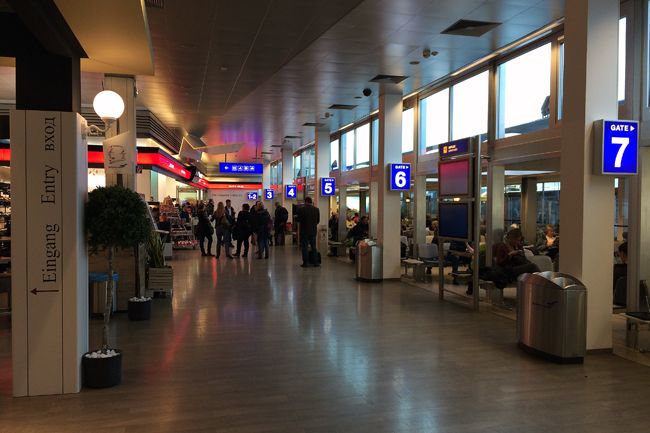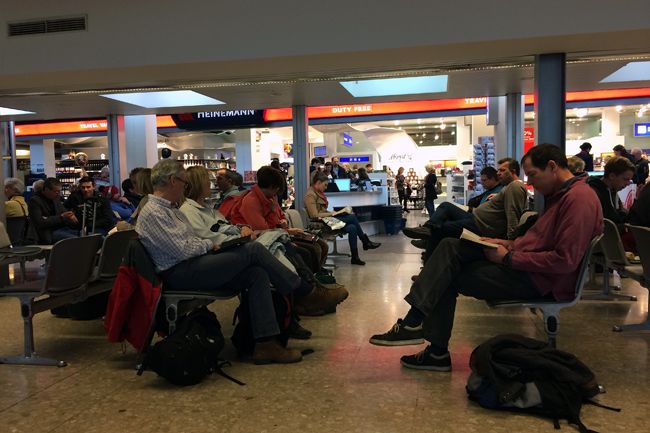 Boarding began a few minutes later, but there didn't seem to be any specific order to it – just a case of the information display changing to boarding and that was that. It was a short coach ride over to the jet I'd seen land just a few minutes previously.



BA2653
SZG-LGW
March 2014
Boeing 737-436 / G-GBTA
Seat: 6A / Club Europe
Scheduled: 13:30/14:30
Off Stand: 13:29
On Stand: 14:25


I'd like to say I was welcomed onboard, but the crew member at the door barely acknowledged anybody. Once onboard, my seatmate was already looking fairly comfortable, and seemed a little reluctant to move. I thought about apologising, but it wasn't my fault I was the last off the bus… Ok maybe it was.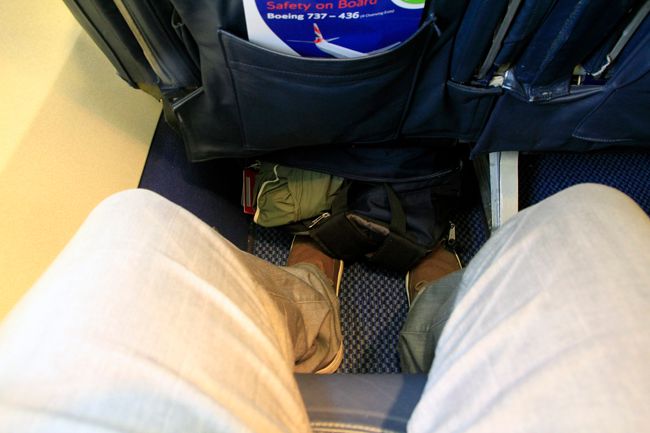 Once the final coach loads were on board, the first officer welcomed everybody and announced a flight time of one hour forty five minutes. The flight seemed pretty full, including all 7 rows of club. The engines were started and we pulled off stand pretty much on schedule.
During the taxi the crew performed probably the fastest safety briefing I've heard, although it still didn't help. We ended up waiting at the end of the runway for a good few moments while the cabin was secured.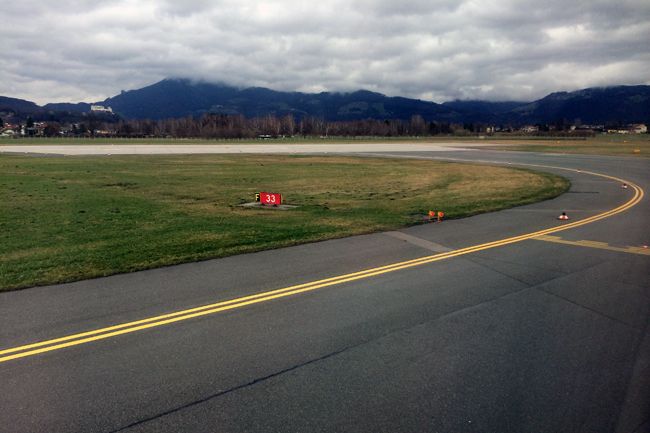 Once the crew were ready, we made a pretty powerful blast into some bumpy and cloudy Austrian sky.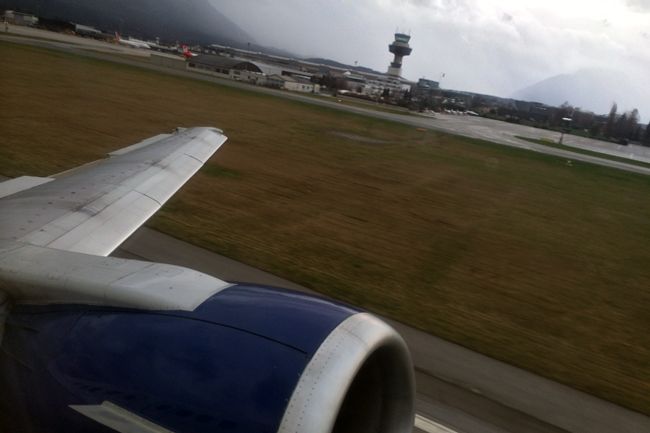 The crew distributed the hot towels shortly after departure.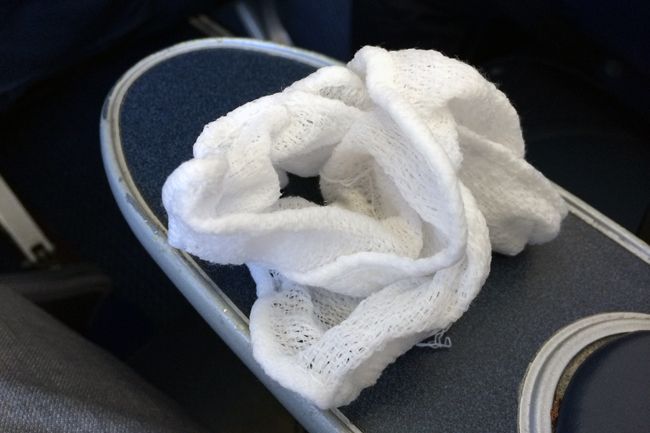 And then the clouds finally cleared.


Shortly followed by lunch. It was a choice of chicken and couscous salad or chilli con carne and rice. I went with the chicken.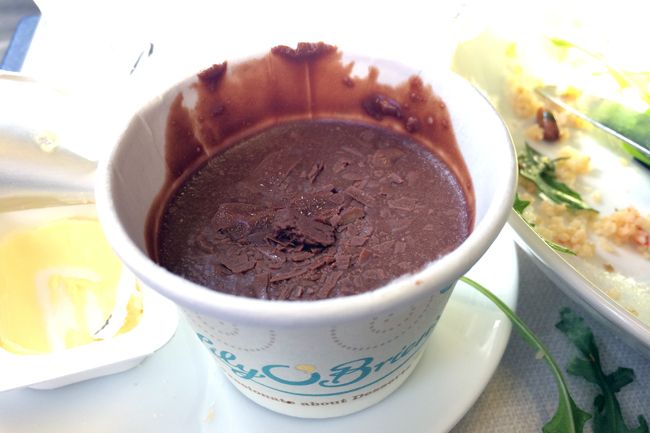 Once I'd finished eating, I made my way to the washroom and then for a chat in the galley. This didn't last long though, as it was mostly one word answers from them followed by 'right, I've got to go and do some work', before making a hasty exit. Never mind then.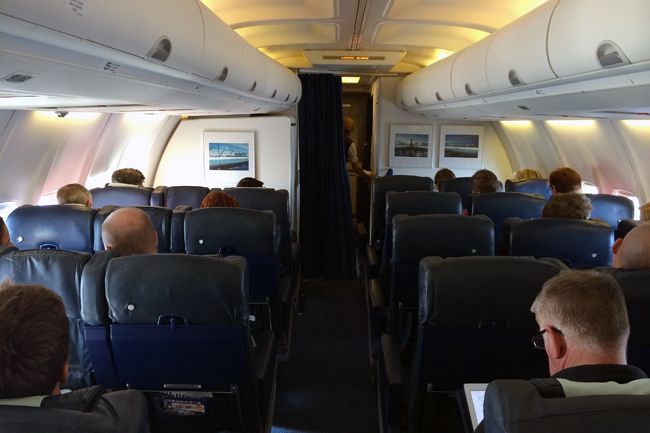 I spent the rest of my time reading an E-book on my iPad and gazing out over endless fields. I'm assuming that they were in France. The lack of any overhead screens in these older 737's mean no sky map. Descent began just as we passed the French Coast.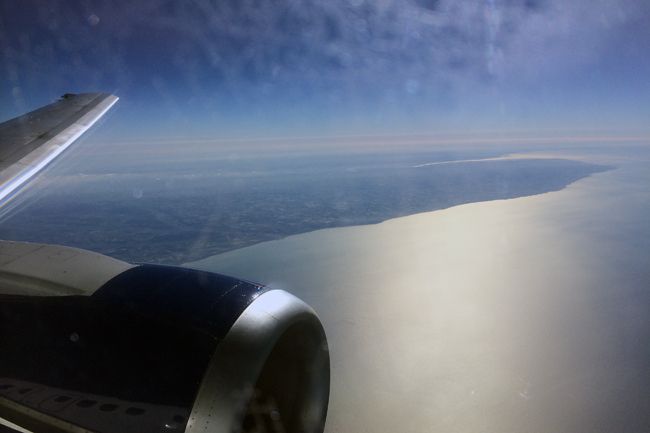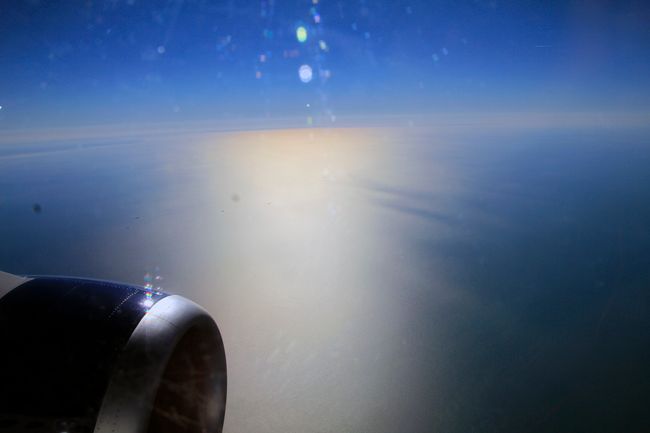 As it was such a great sunny day in the UK (a rarity for March) there were some great views to be had on approach.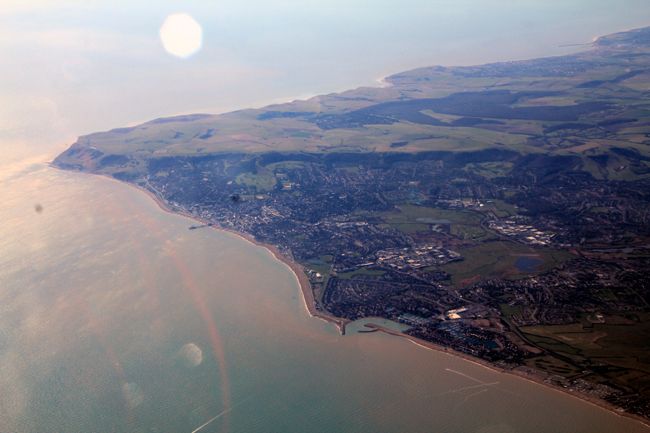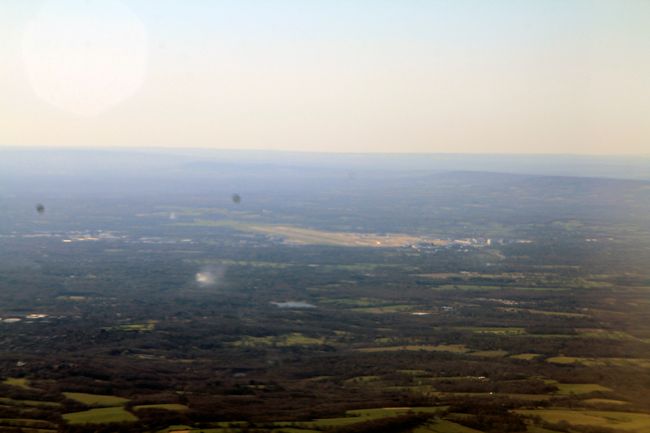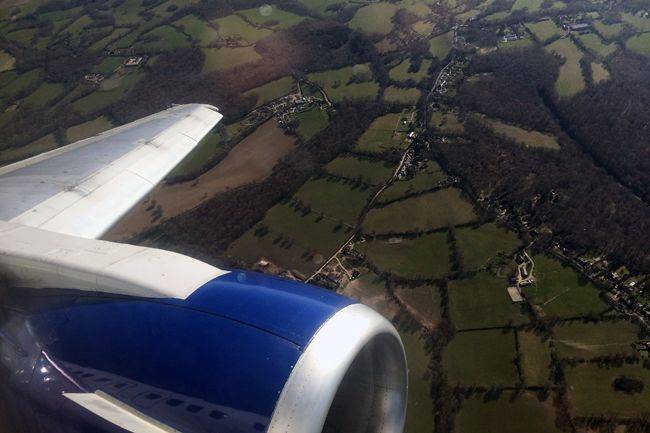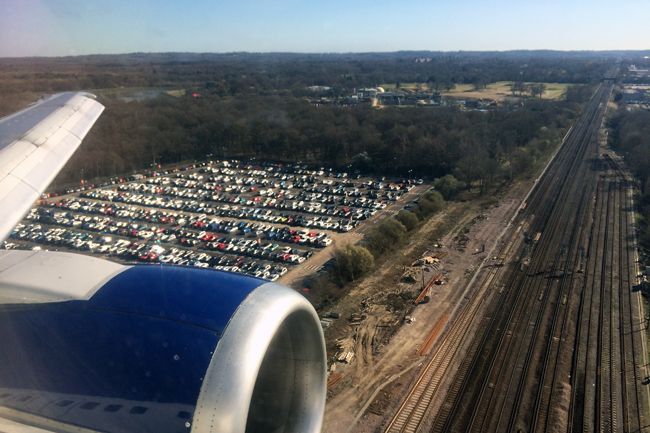 We touched down on to 26L at 14:20 and left at the other end whilst still going at quite a rate of knots.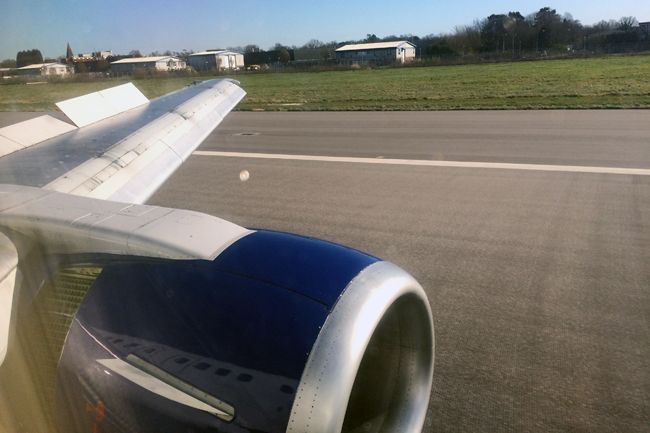 We made a quick taxi over to our stand, arriving alongside a trio of company 737's.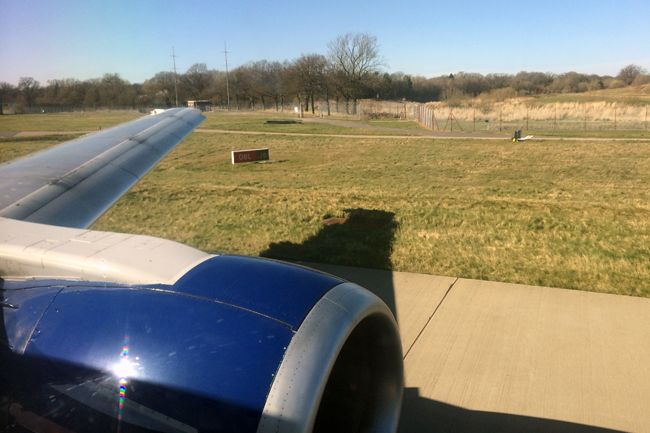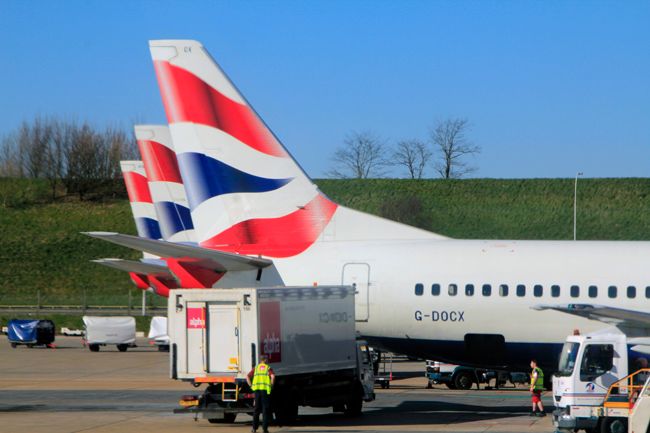 Within just a few minutes, I was off to complete the formalities, and make my way over to the station.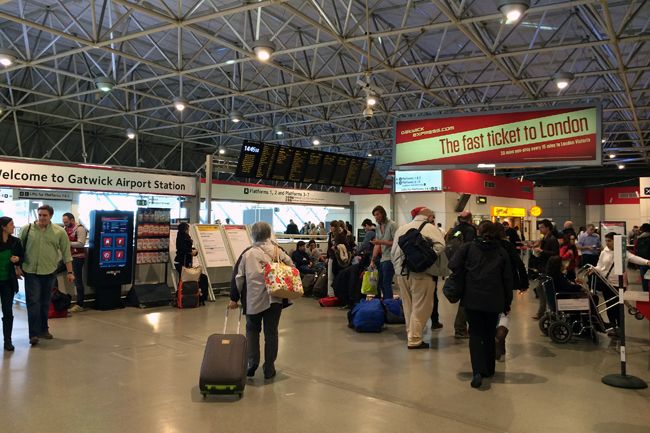 What did I make of BA on this occasion then? Well I didn't think the 737's are in too bad of a condition compared to some of the LHR shorthaul fleet. The crew on both flights were a bit anonymous it must be said – the first time I'd experienced this from LGW. Normally they seem a little friendlier than at LHR. Guess it's down to the individual though.