British Airways | B734/E170 | LGW-VCE-LCY | Euro Traveller

Maps generated by theGreat Circle Mapper -copyright © Karl L. Swartz.
My latest trip will see me flying with BA once more, to Venice. This time though I will be avoiding the airlines LHR hub and instead using the airlines other two London airports – Gatwick and London City on one of their 737-400's and Embraer E170's. The price was pretty reasonable and I booked without much question: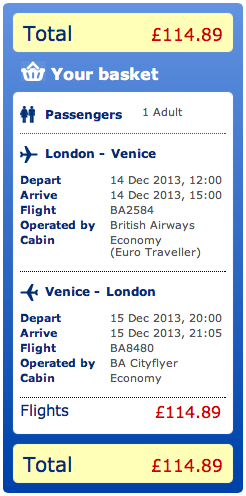 And then it was on to seat selection: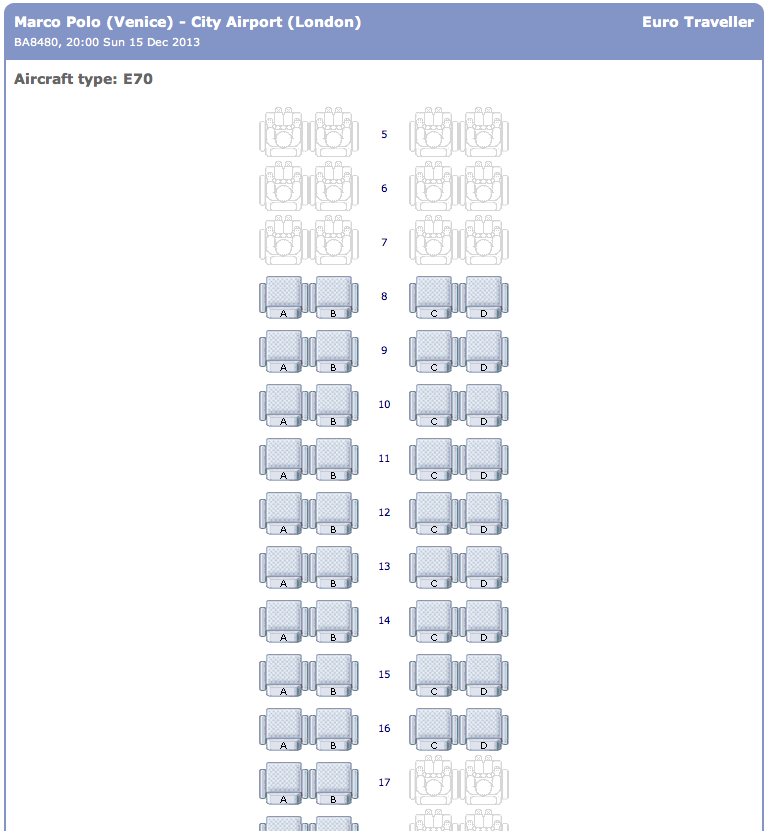 So as usual, I made my way to the local station. As I was heading to Gatwick this time, it was on to a train rather than the coach. Having made the journey via Clapham Junction the last time I departed from Gatwick, I made the journey via Guildford this time.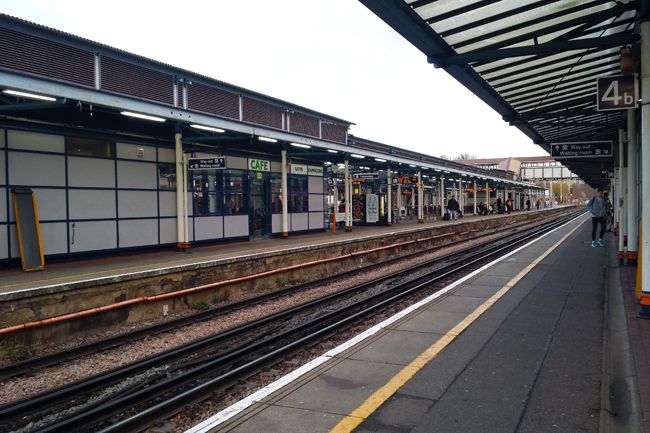 Upon arrival at Gatwick, it was a brief pass of the South terminal before heading on to the shuttle for the North terminal.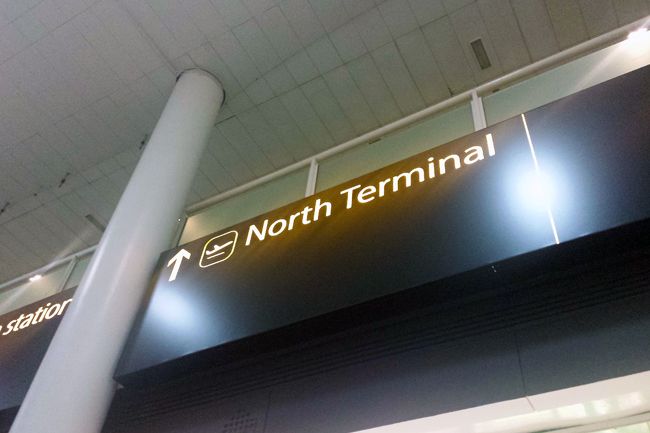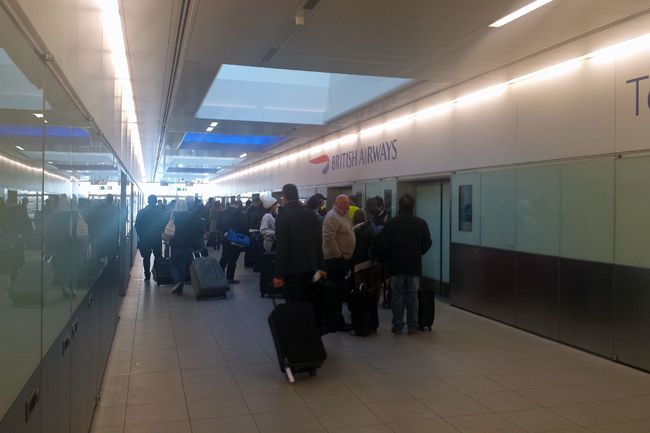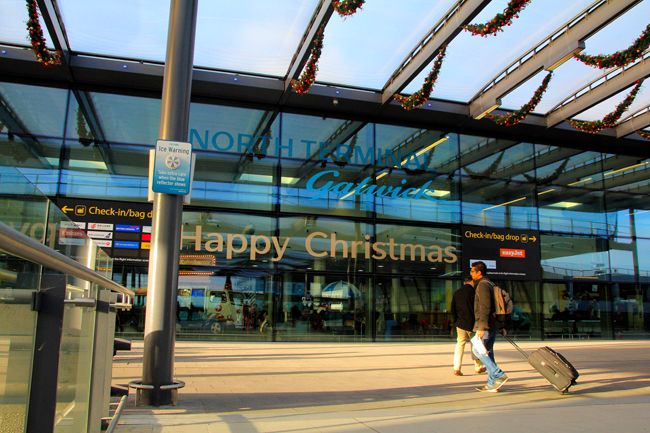 I made my way over to the pretty fancy looking premium check in. Much better than at LHR that's for sure.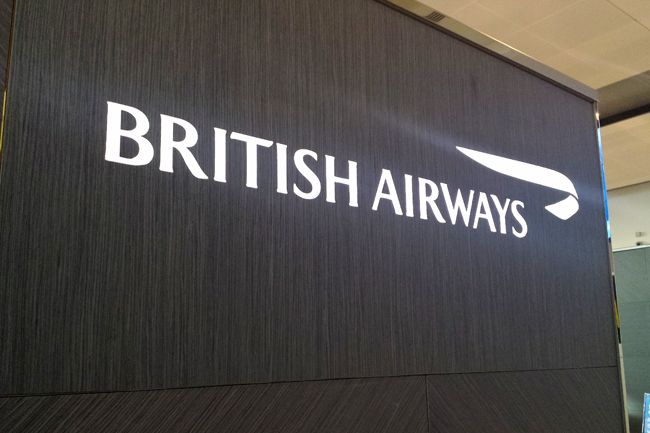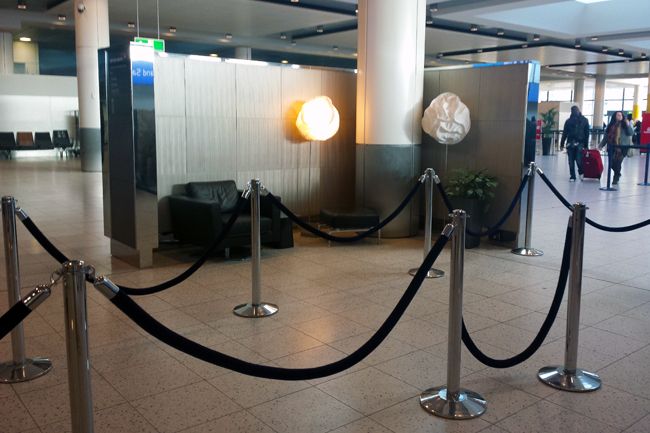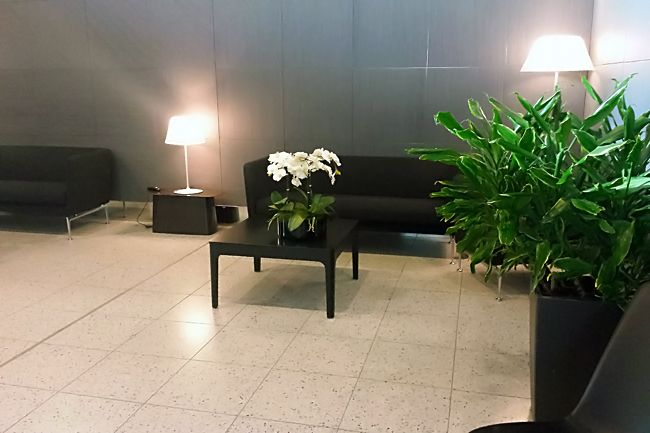 I made my way through security, before having a bit of a wander though the North terminal.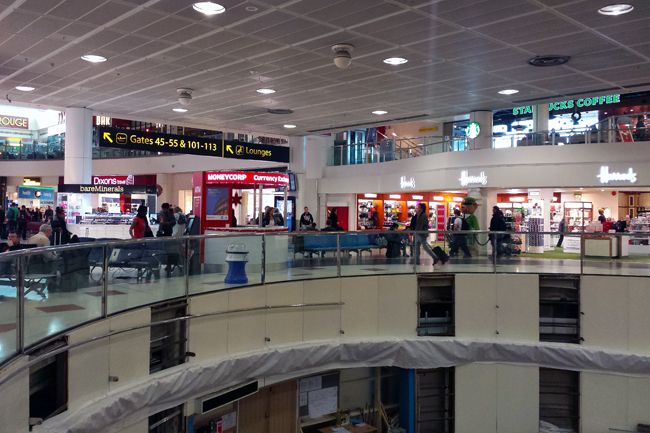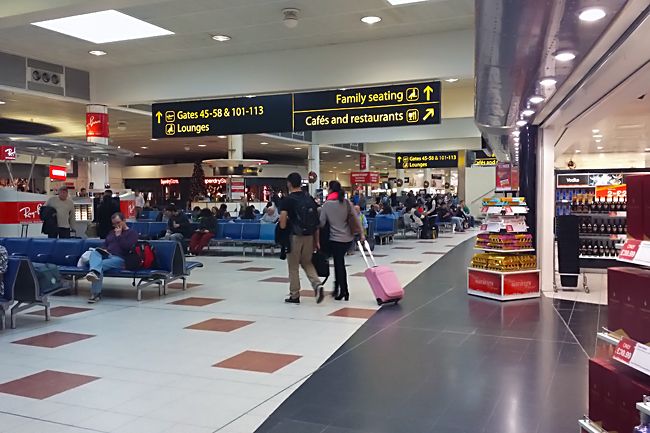 It was then up to the lounge, where I was given a very warm welcome back by name. One thing I have noticed is that the ground staff at Gatwick seem to be a lot more genuine.

Almost as cheeky as the VS ad at T5
Once I was in the lounge, it was a little on the busy side – so not as many pictures as I'd have liked.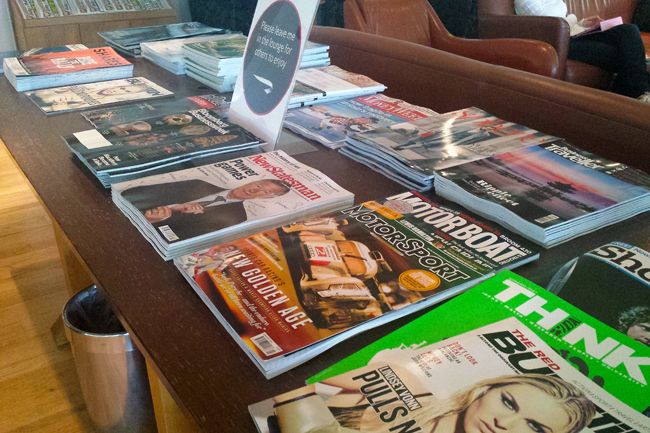 As expected, the catering wasn't that great, so I just made do with a coffee and some biscuits.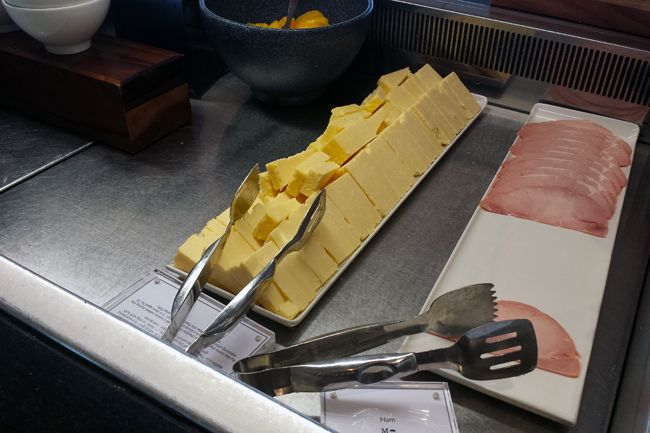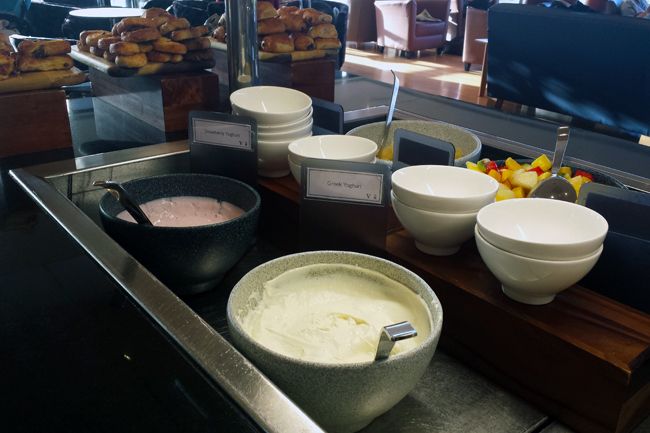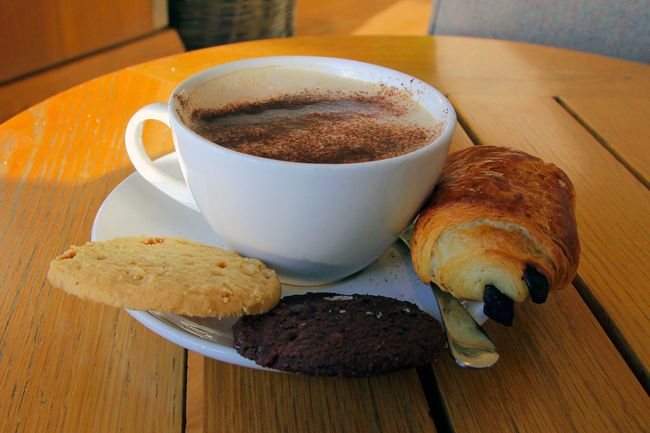 Once the lounge cleared out a bit I was able to grab a seat by the window. I spent the rest of my time looking through the paper and gazing out if the window.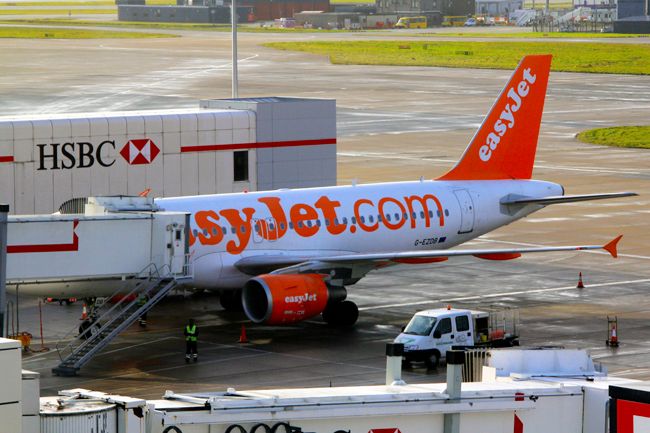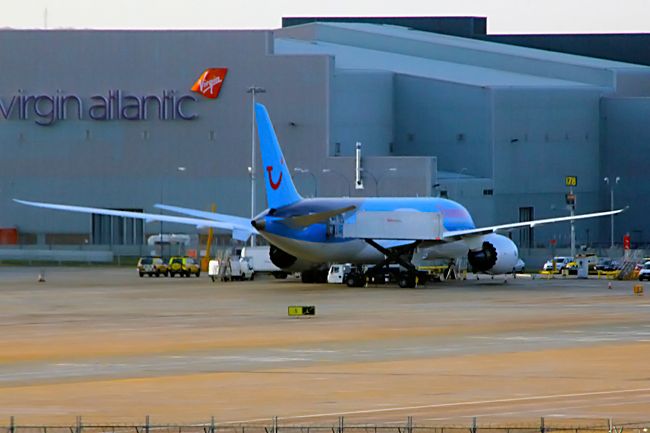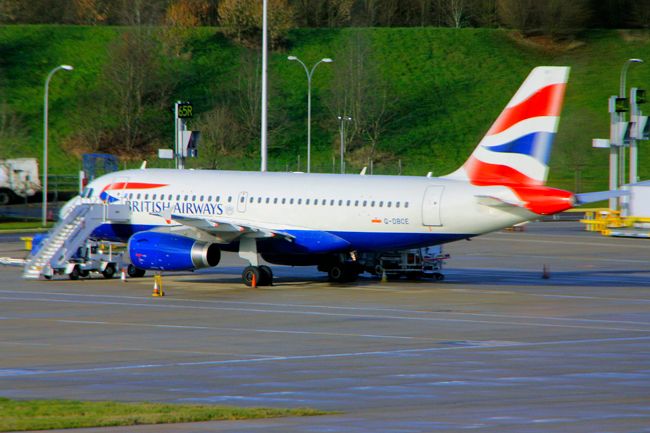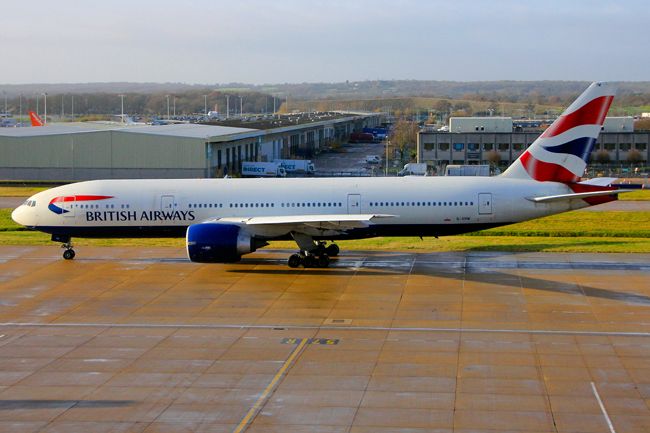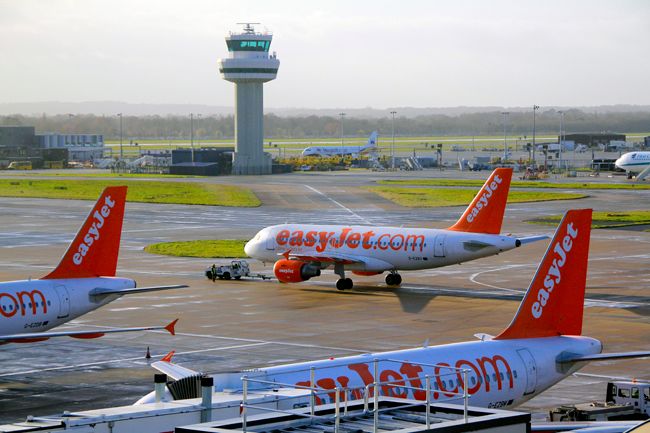 Around the time the gate was due to be announced, it FID's changed to show 'please wait'. Although ten minutes later than advertised, gate 107 flashed up. As I made my way down to the gate, I was glad to discover I would be heading over the bridge, allowing me to get some great shots along the way.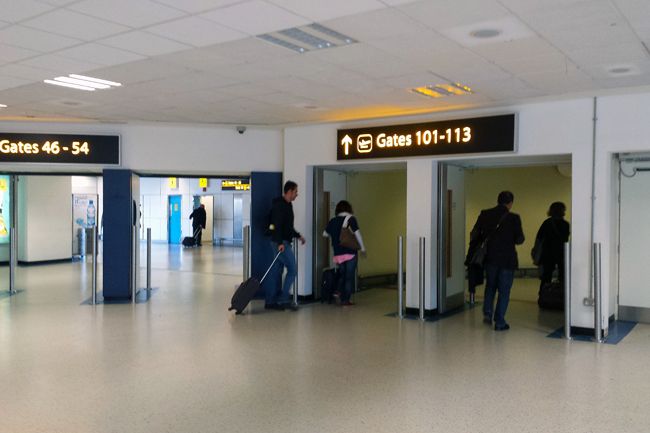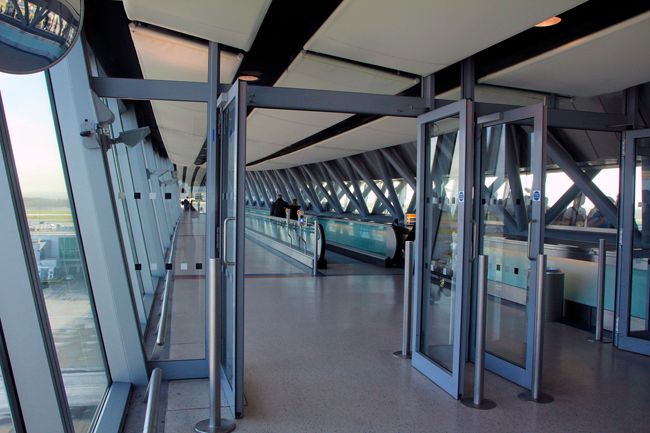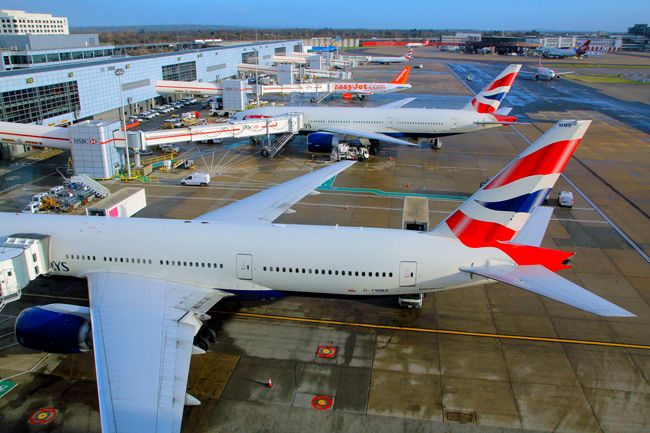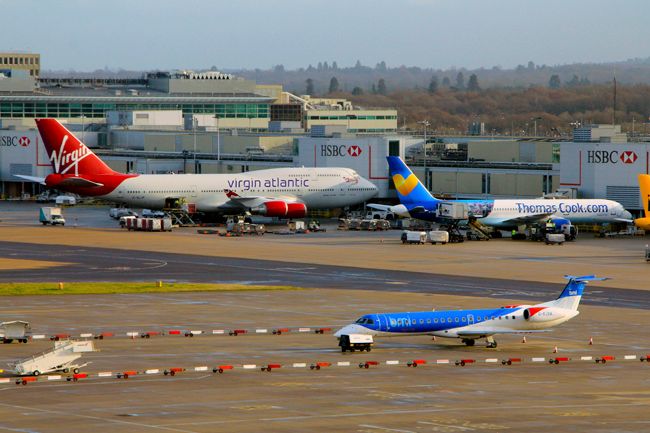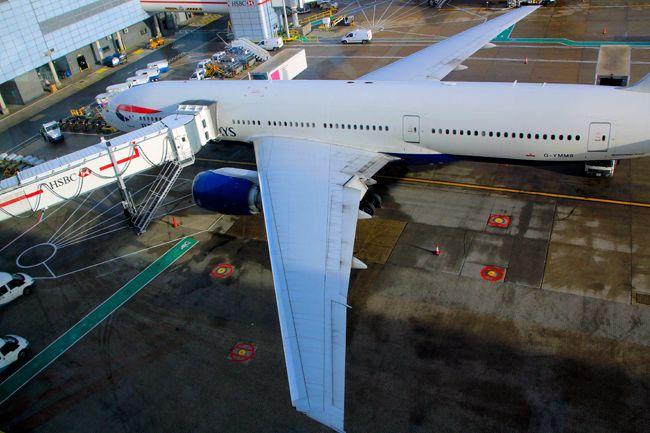 Over the wing, you know?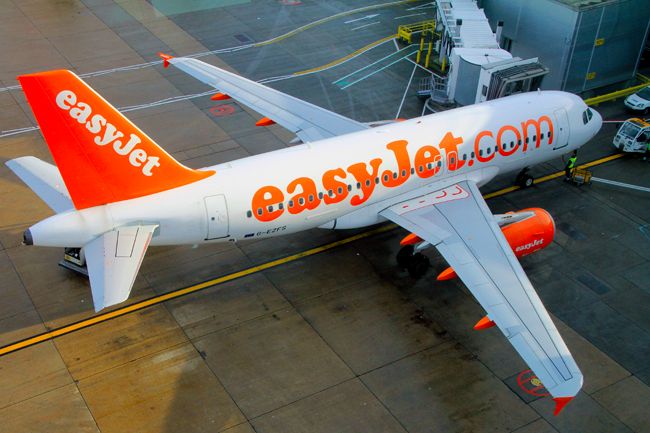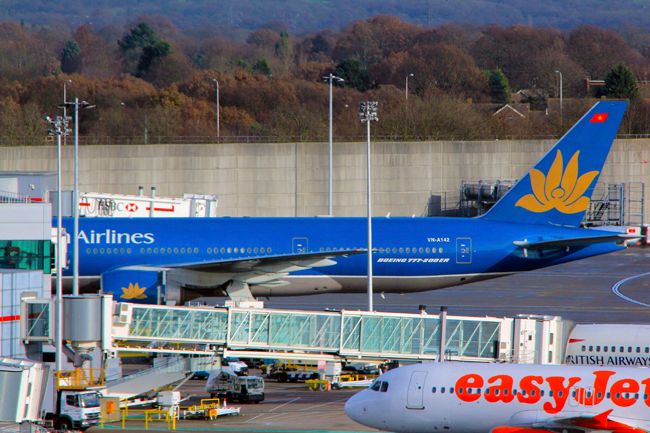 Good views from the pier too:


Whilst I was waiting, the first scheduled LX flight into LGW made its way passed having recently arrived from GVA. Had I realized I would have made more of an effort to get a better pic.


Gate overview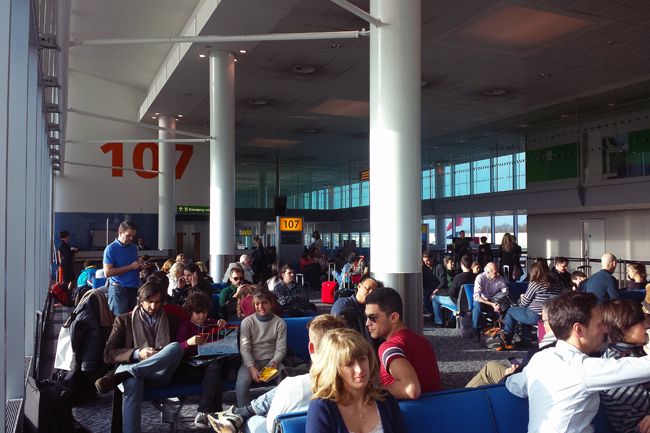 I arrived to find G-DOCE waiting. Unknown to me at the time, this one was in the last few weeks of its life, having since gone off to the desert having spent its entire 22 years in service with BA.


Before boarding was called, the ground staff went around the gate area and personally invited all families with children to board. Although this was all in vain as there was still a mass stampede. Despite this, I still managed to be one of the first on board.



BA2584
LGW-VCE
December 2013
Boeing 737-436 / G-DOCE
Seat: 6A / Euro Traveller
Scheduled: 12:20/15:20
Off Stand: 12:42
On Stand: 15:39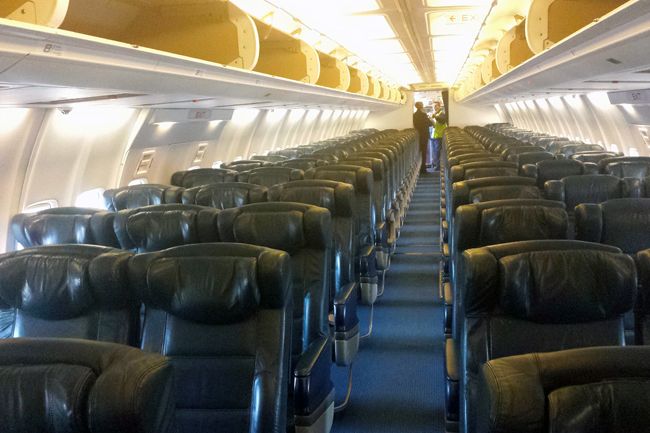 There was a seemingly never ending flow of passengers heading rear wards. The staff said this was a full flight.

The A320 family is getting more and more common at LGW.

Once boarding was finally nearing completion, the captain welcomed everybody, gave a very detailed description of our route and a flying time of an hour and forty two minutes.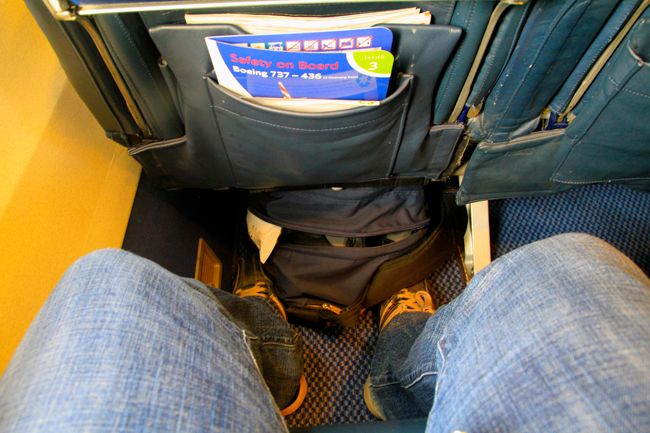 We pushed back and made our way out to 26L. There was a bit of a hold at the threshold for a TCX 757 to depart and an EZY A319 to land.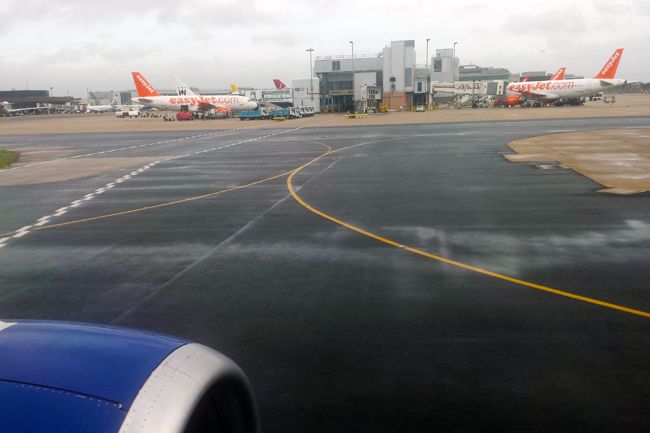 In the mean time, this one had turned up – I never knew Air Arabia served LGW.


We made a quick and steep take off once everybody else had finished their business on the runway, before heading into a bit of cloud.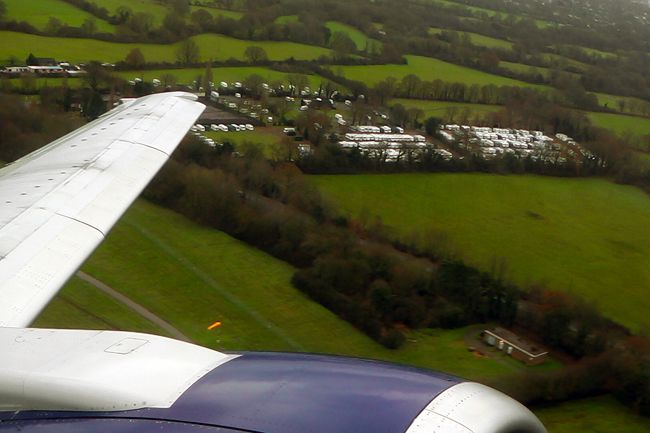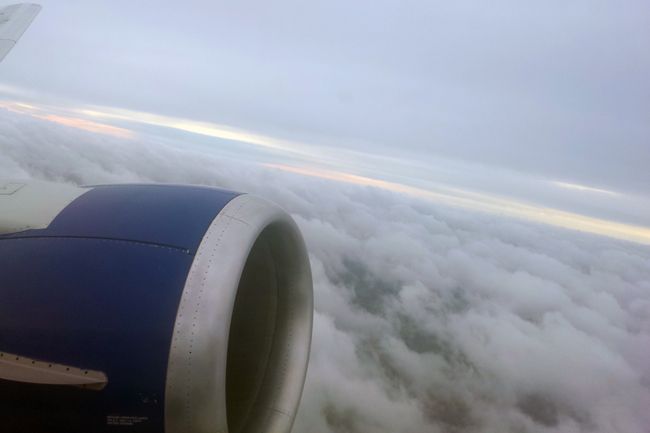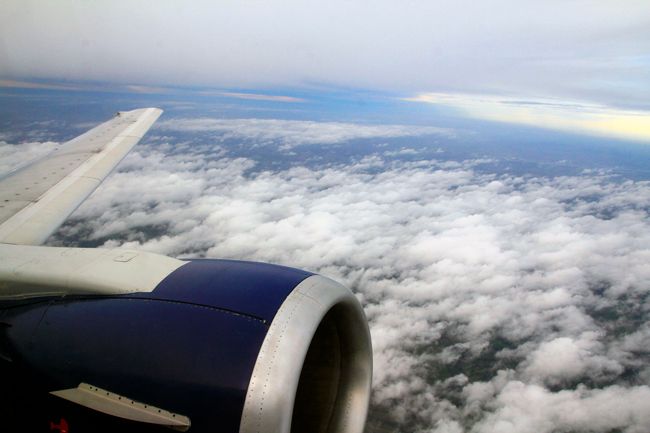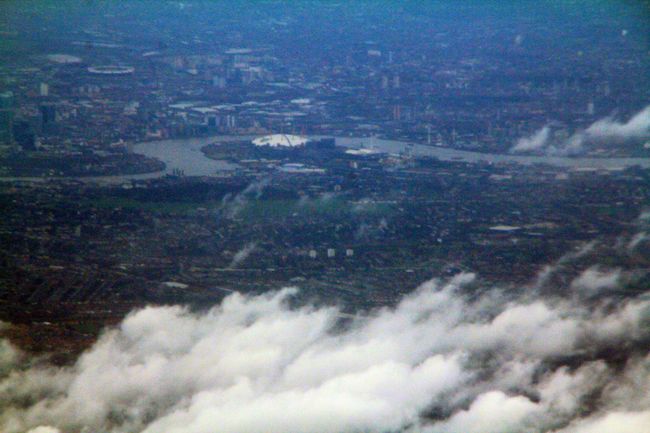 Very shortly after departure one of the crew members appeared at the front of the cabin with a box of wraps. There was a bit of a wait however until the drinks came around. Along with some crisps that I had borrowed from the lounge and some Spanish chocolate that I found in my bag, I had a bit of a feast!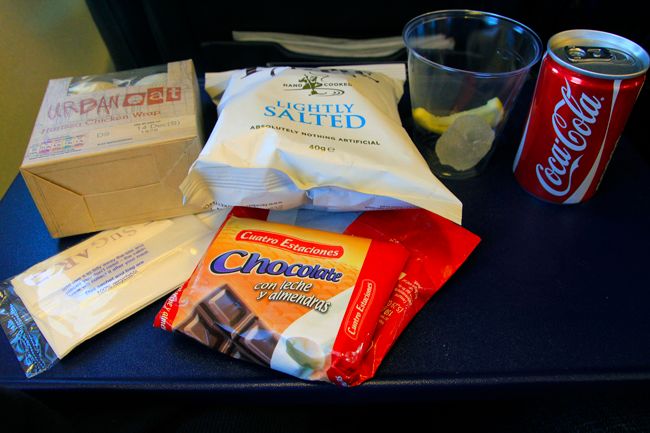 In the early stages of the flight, there were a few views to be had of the cities passing beneath us, although as the flight went on the view slowly turned white.

Brussels
I went with Queens of the Stone age album for entertainment, as heading to the rear galley for a chat with the crew was out of the question due to my seat mate having his noise cancelling headphones on and being fast asleep for the duration. Seriously, why do I always get the sleepy one next to me?!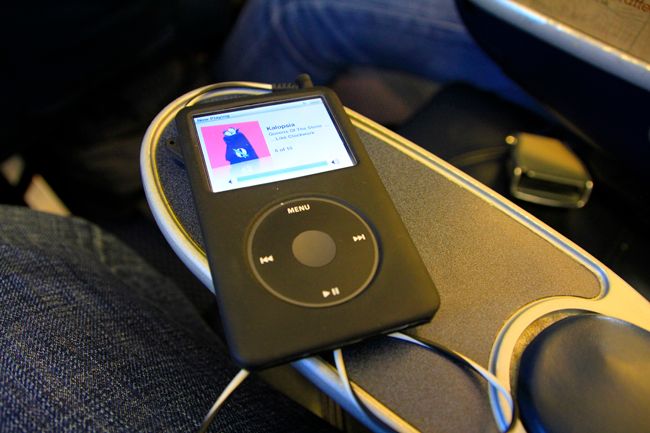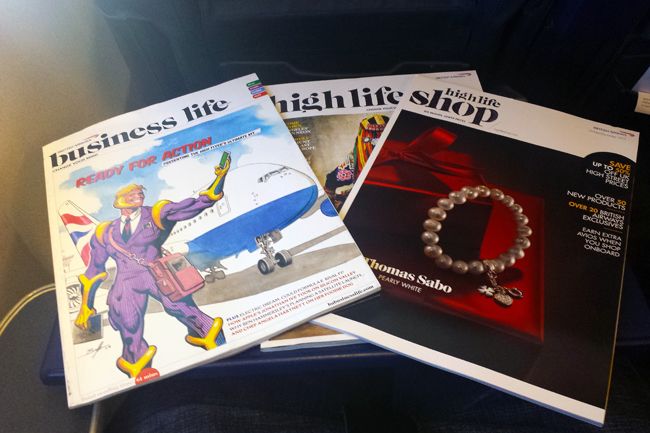 By the time the album had finished we had started descent. Although the crew seemed to be running a little behind as rather than announcing the usual descent procedures, they announced they would be starting the duty free run instead. I was more interested in the views out if the window though.


The views slowly got covered in cloud, and it was only once the landing gear extended, I realised there wasn't going to be any views on approach today.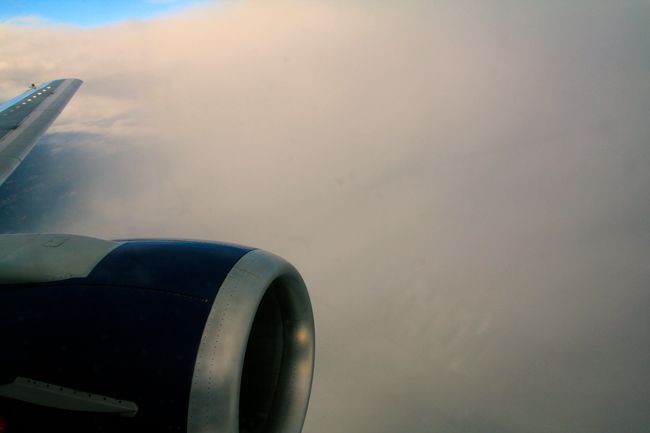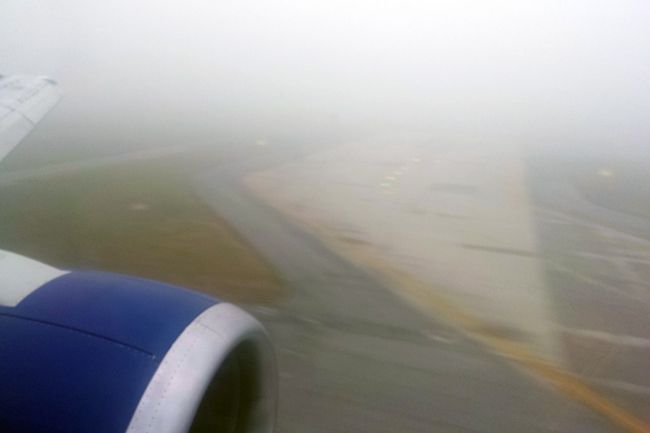 We touched down and made a pretty long rollout into the murk.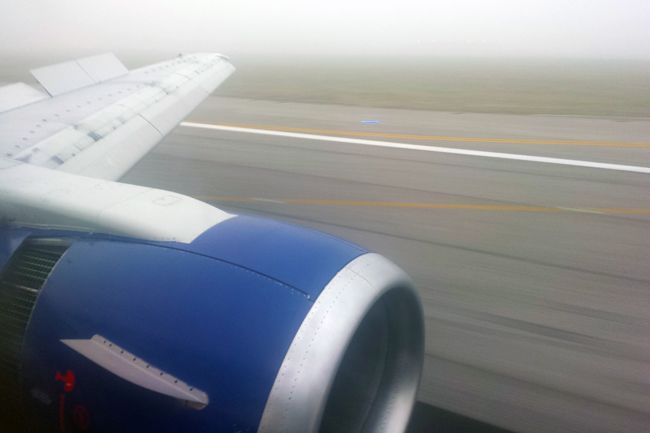 Then it was over to the terminal, pulling on to stand a few moments later.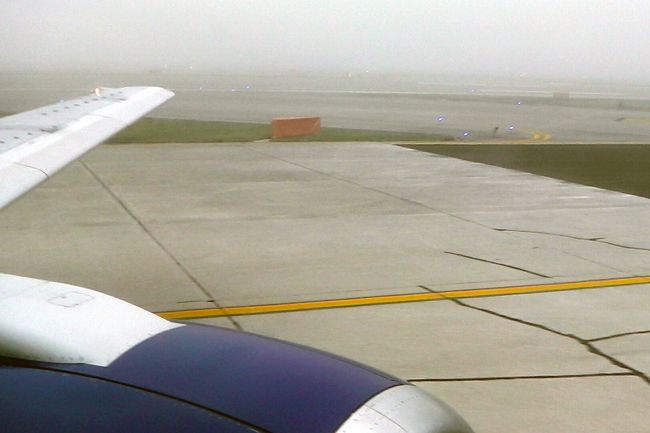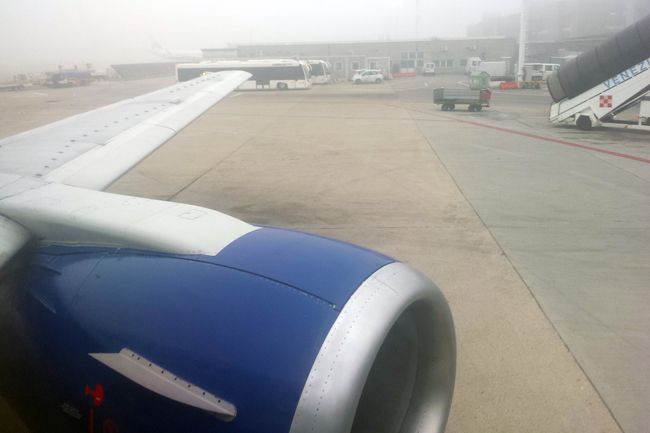 As I disembarked, I asked the captain, who was stood at the front door, if I could have a look at the flight deck. My request was enthusiastically granted and I made my way in to have a chat with the first officer.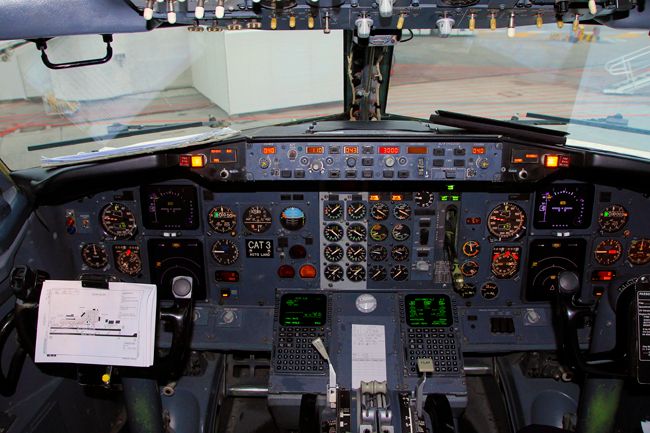 Once I was done, it was out through to arrivals.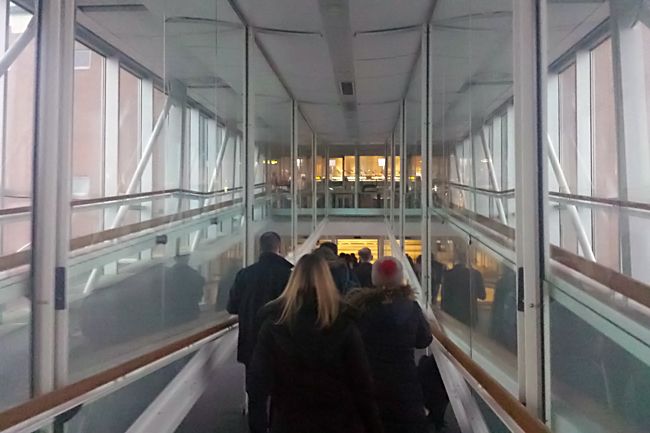 Upon reaching passport control, I asked for a stamp which was met with a rather stern 'no'. I then asked if I could have one on the separate piece of paper I have, but was met with the same answer. Oh well. As I made my way through baggage claim, I noticed some ticket machines for transport into town.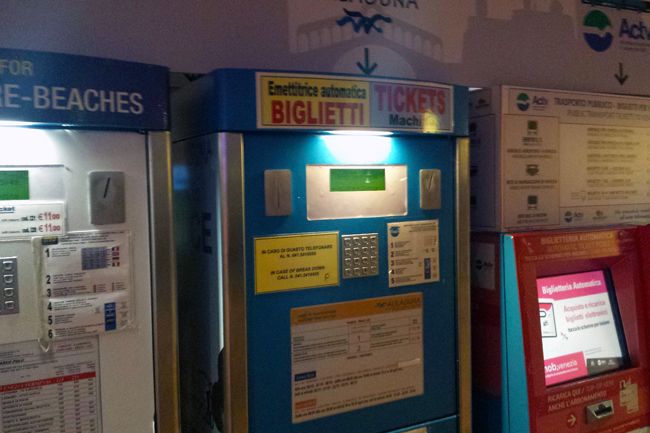 I brought what I thought was a ticket for the boat, and I made my way to the waterside.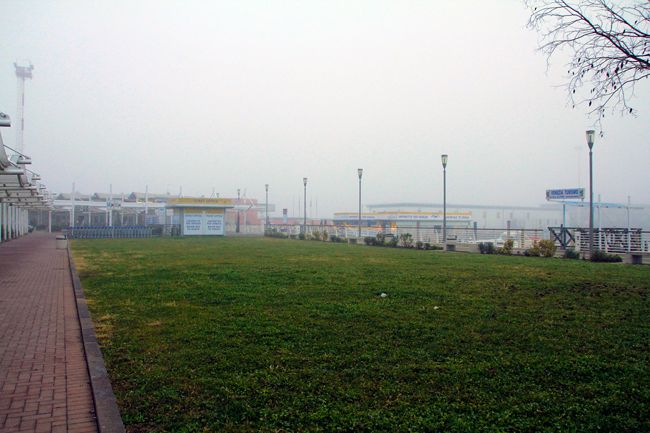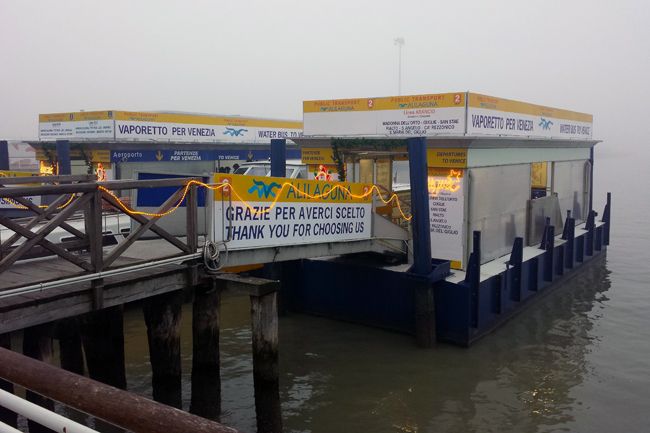 Having just missed one, it was a thirty minute wait in the freezing fog for the next one. When a boat finally did arrive, it turned out I had brought a ticket for something completely different. Hmm. In my world, if you're at an airport and buy a ticket for a boat and select Venice, you get a ticket for a boat to Venice. Not here though apparently. So I made my way back to the terminal to find out what I had brought. It turns out I'd brought a ticket for a boat in Venice, not to Venice. Well that was nice and clear. Rather than mess about waiting for another boat, I took the bus instead. I arrived in town around 35 minutes later and made the short walk to my hotel, The Carlton.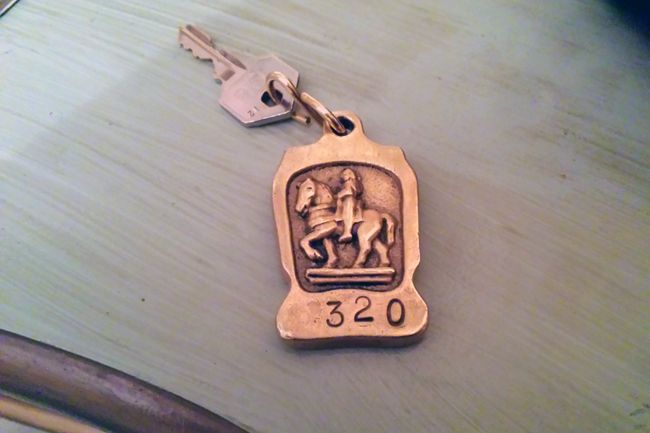 Not had a key like this for a good few years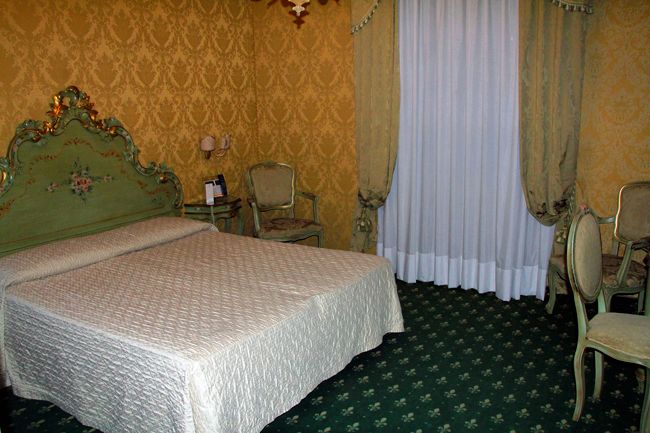 Some pictures from my time in Venice: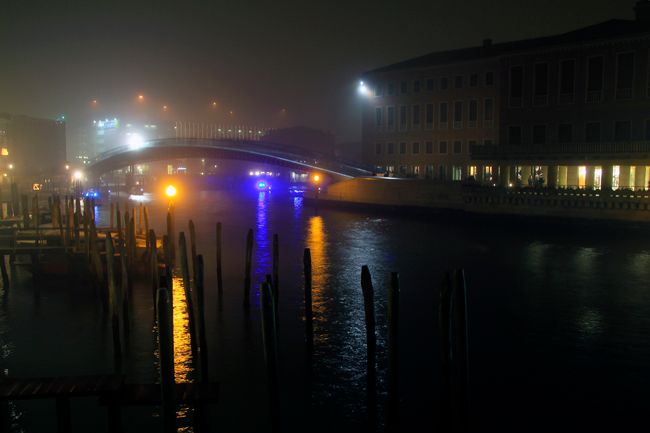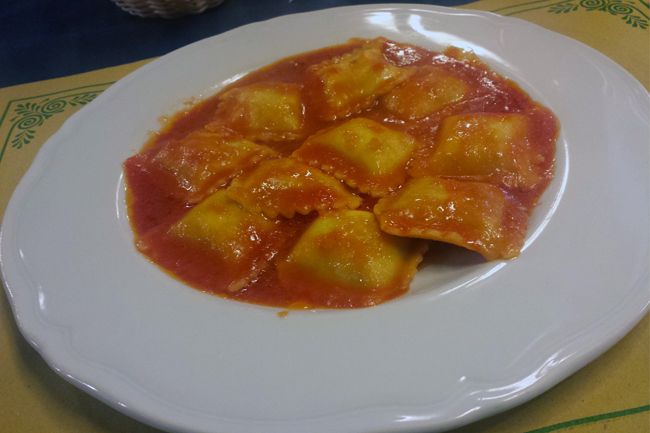 Pricey, and not very good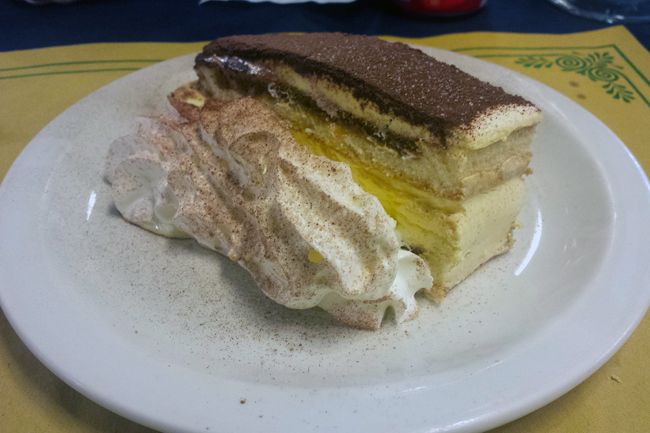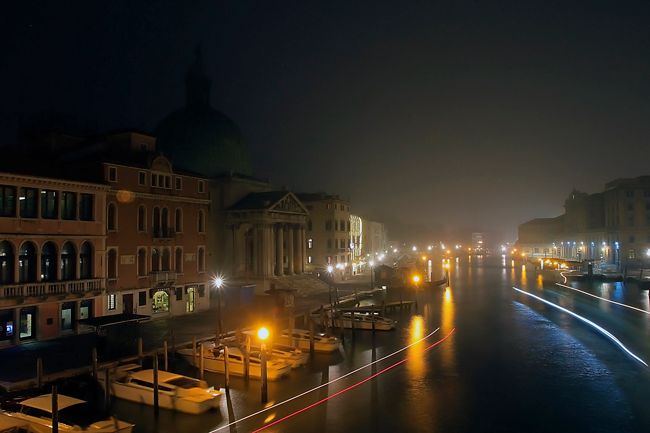 The fog finally cleared.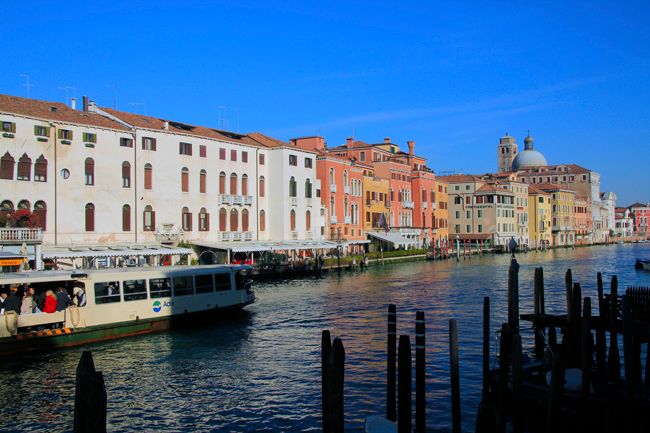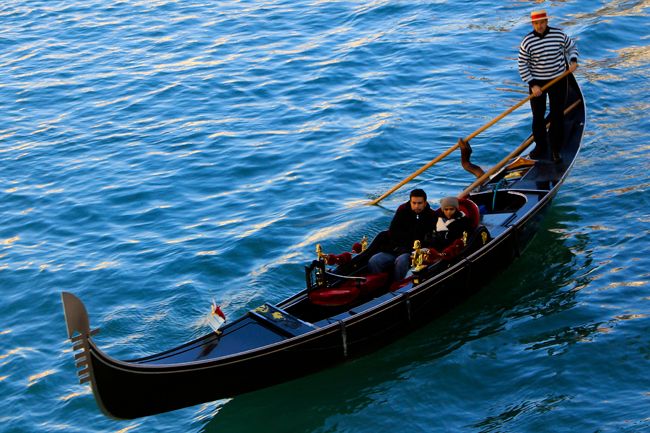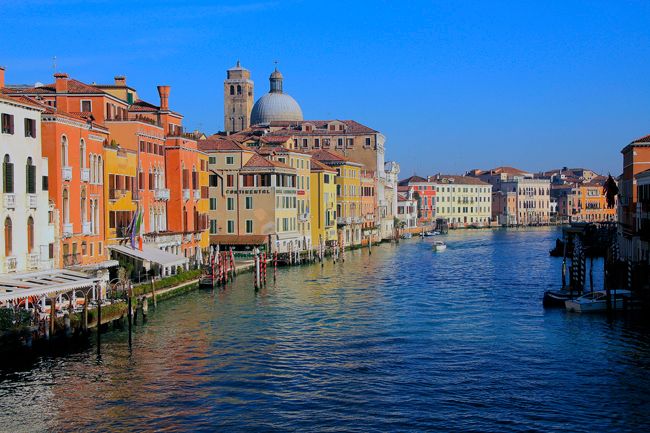 Taking the boat I'd inadvertently brought a ticket for to St Marks Square. Unfortunately, the boat took the less scenic route.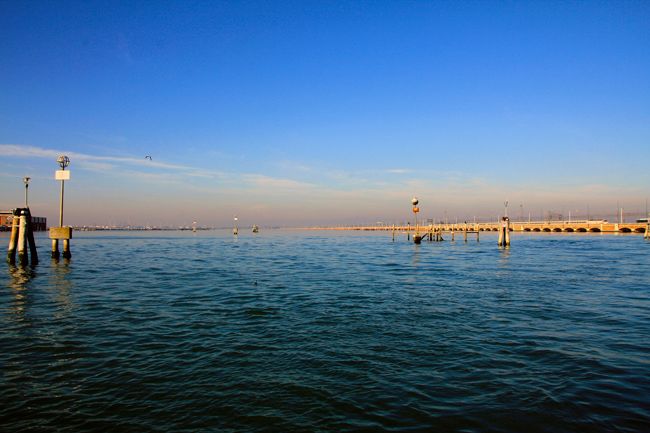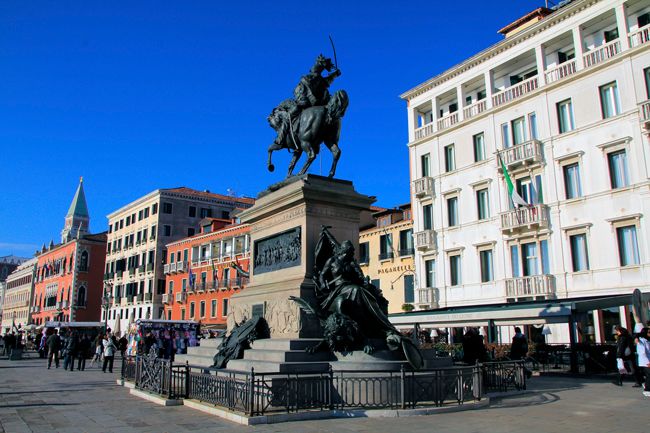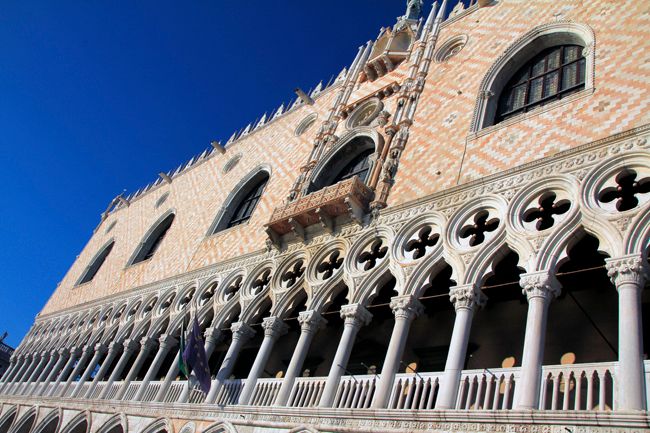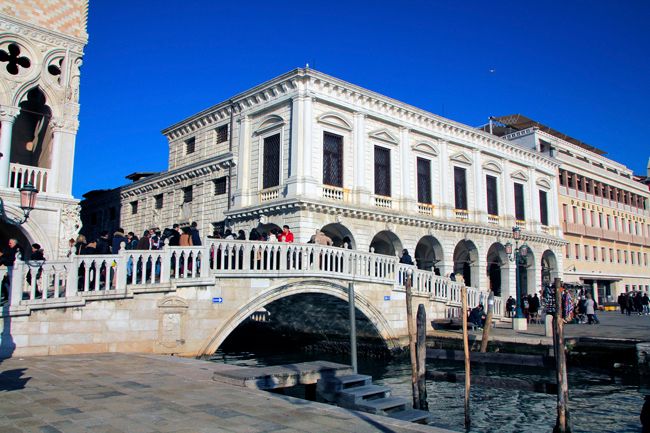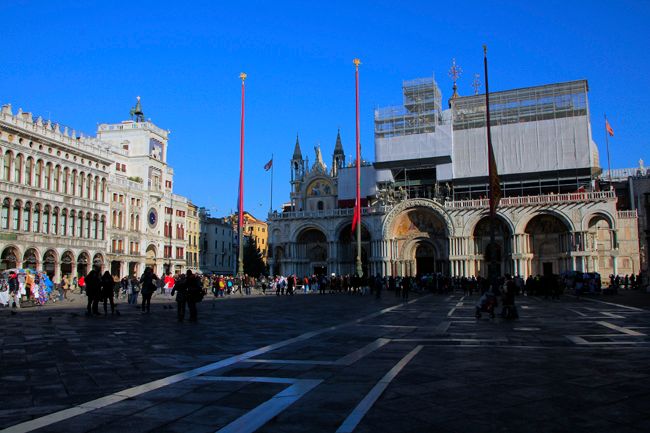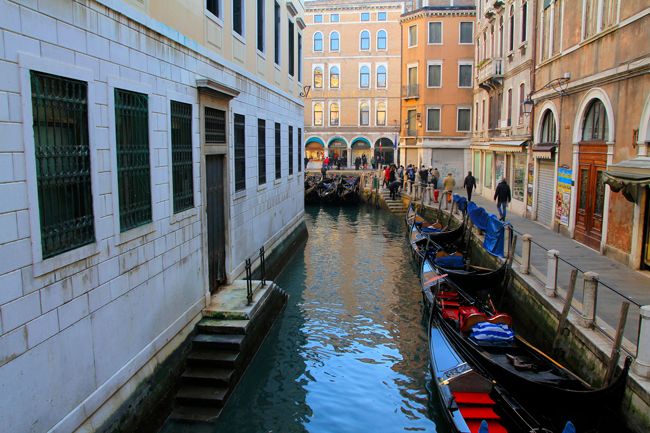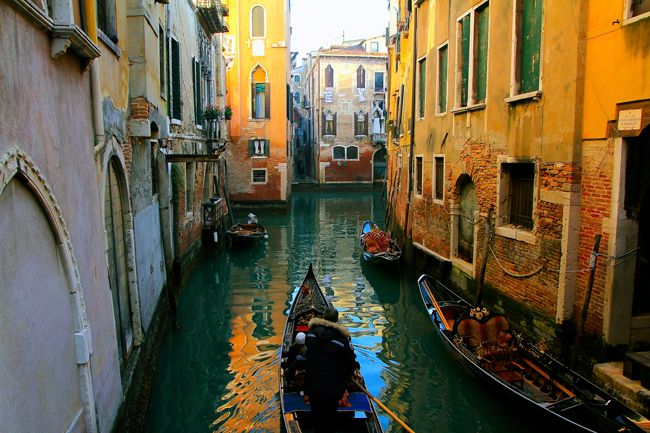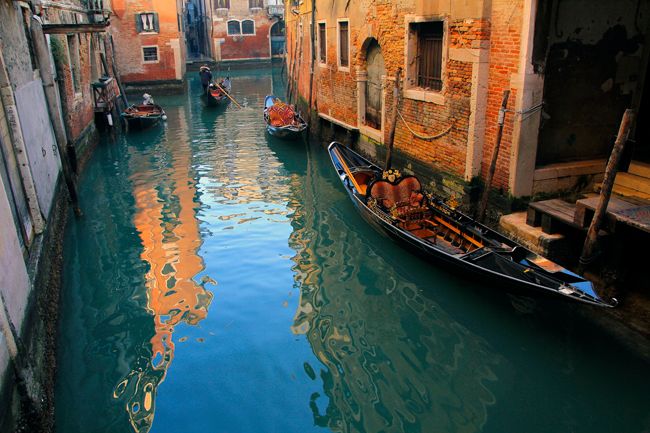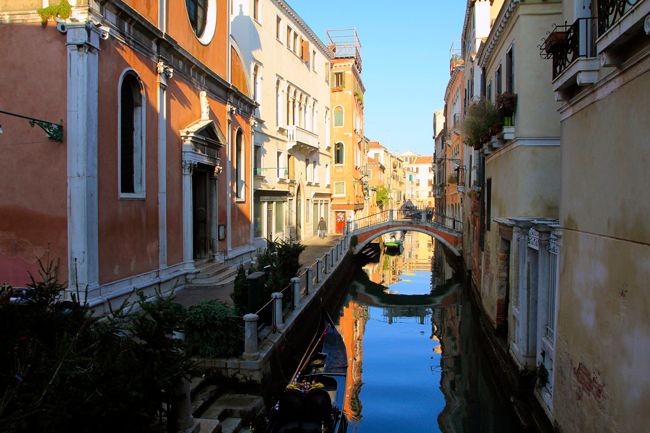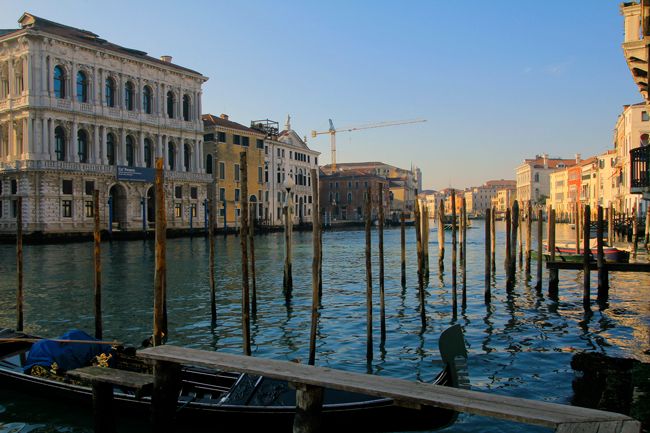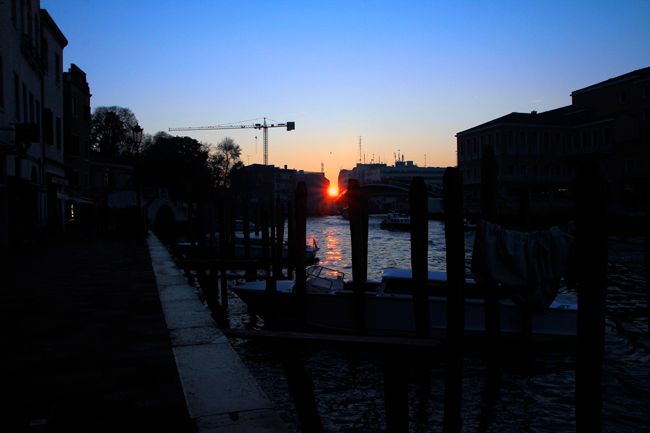 After a long walk around, as the sun was setting I decided to make my way to the airport. Maybe a little early but I felt as if I'd had my fill of Venice by now. As I was near the bus station, it made the most sense to catch a bus rather than a boat.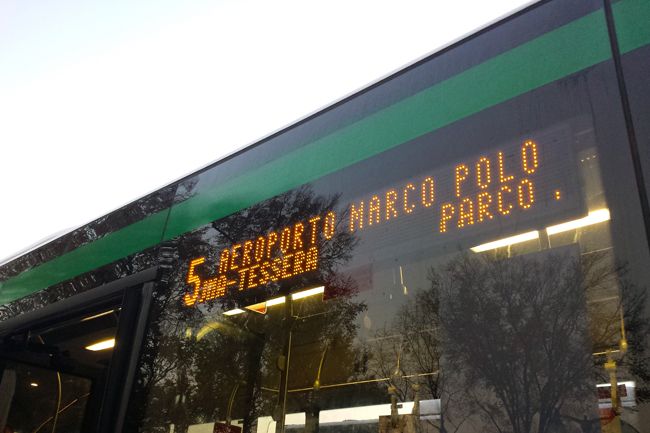 Upon arrival at the airport, it was pretty much straight to the BA check in desks after having a brief look to see what was around on the apron.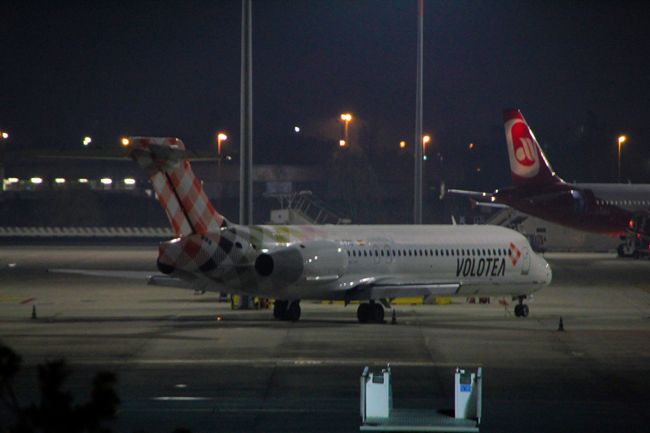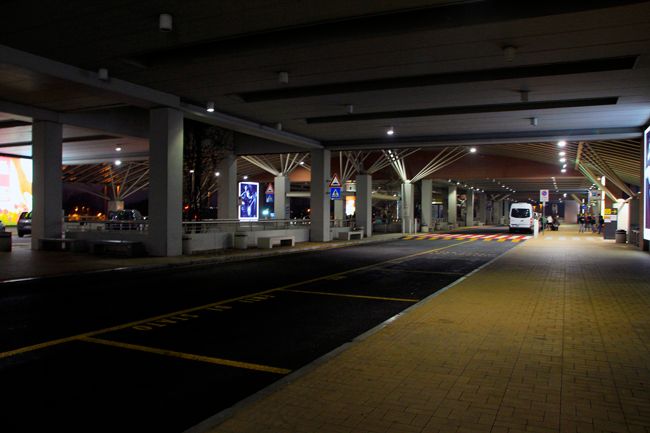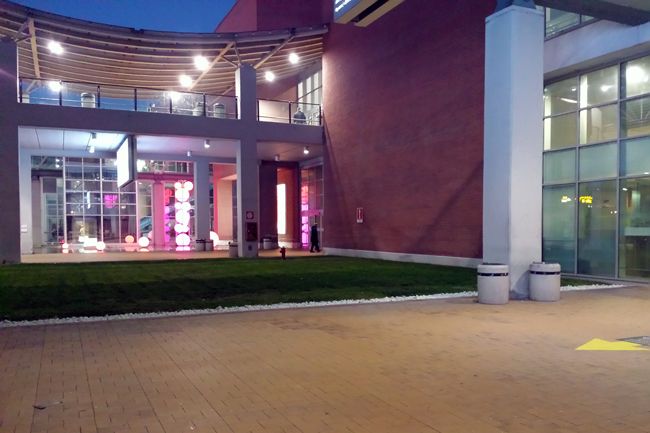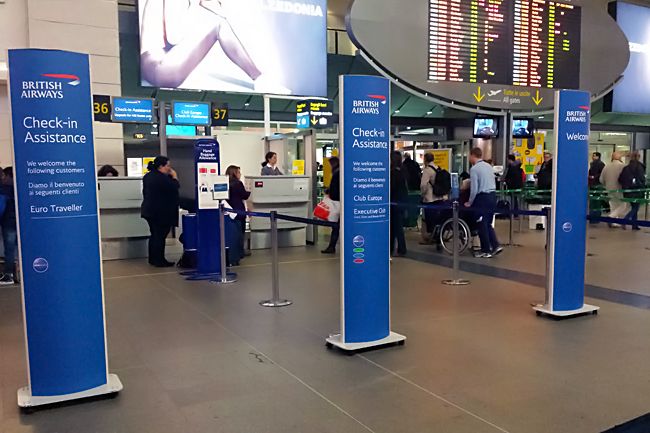 I made my way to the Club Europe desks and was handed a souvenir boarding pass. Upon asking about lounge access, the check in agent responded that she hadn't even checked my status! When she did, she said I could use the Marco Polo lounge and the fast track, which I did a few moments later.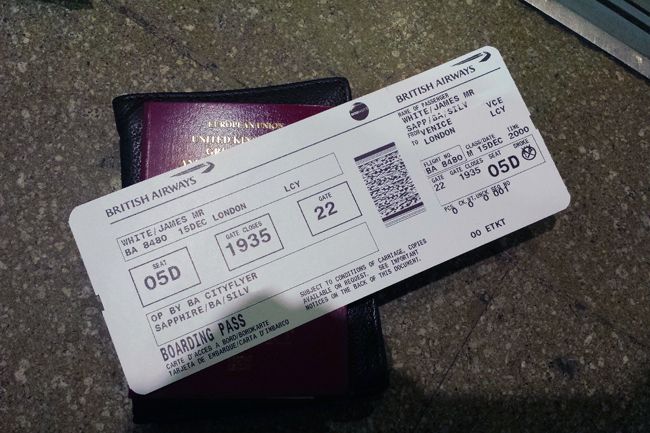 The agent also gave me a tag for my bag. First time I'd had this, although it's happened since, so maybe new policy?


As I was early, I took a walk around the shops for a bit.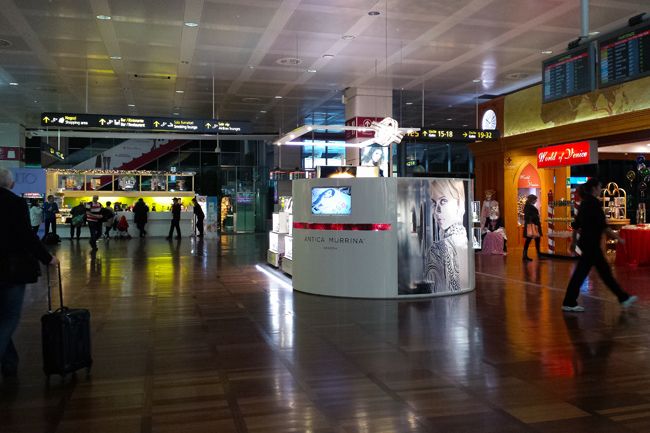 Although most were a little out of my price/interest range!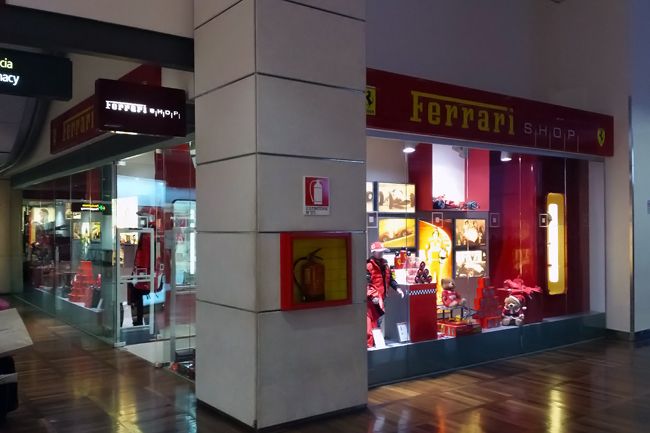 So I made my way up to the lounge.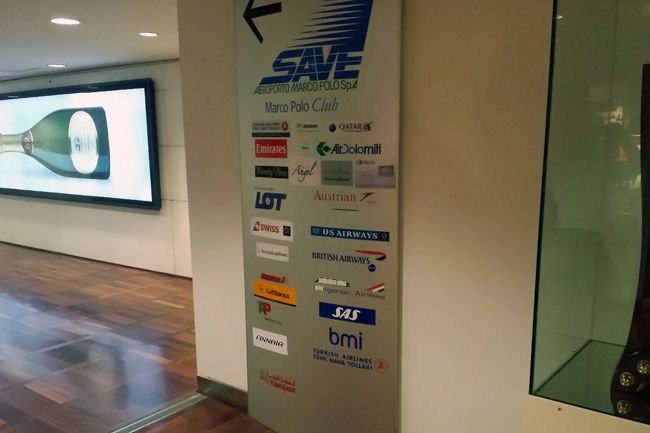 As far as third party lounges go, this one wasn't too bad. I'd say it was comparable to the one in LCA. Other than the fact it was a little busy. Still, the F&B options were pretty good. There was also an outdoor terrace but as it was dark and cold, figured I wouldn't really gain anything by venturing out.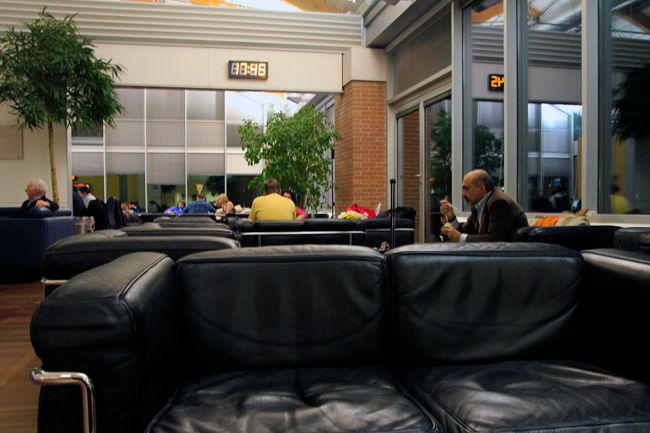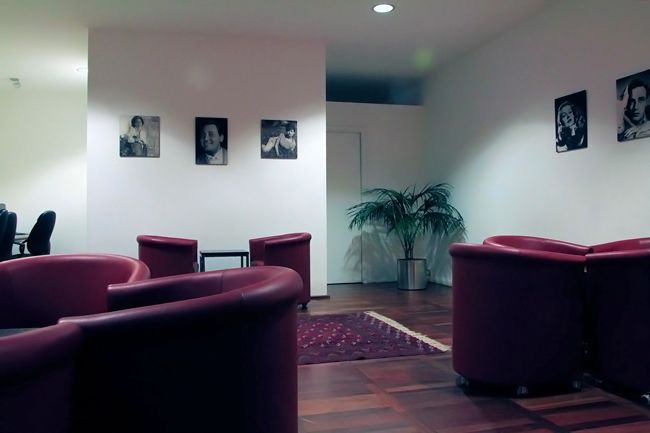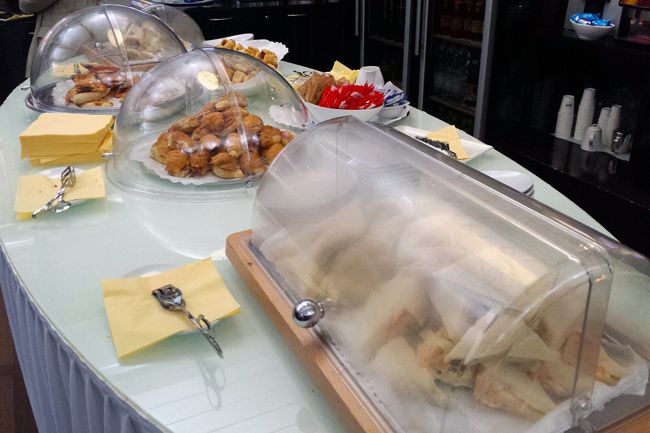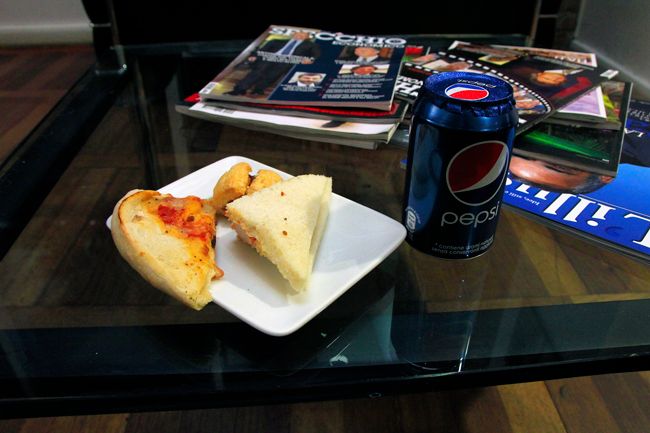 The good thing about 3rd party lounges is that they seem to have a decent stock of other airlines mags.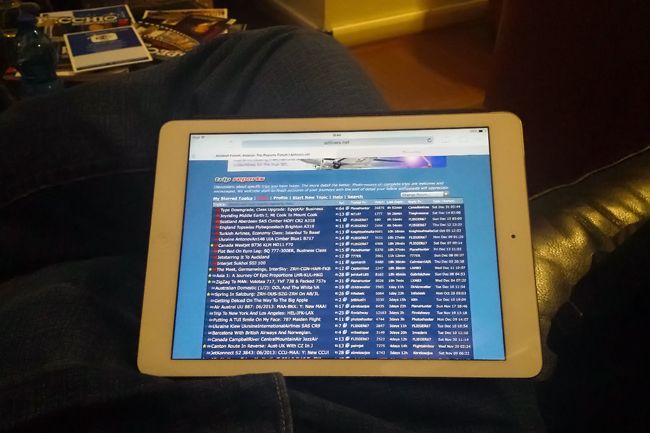 Catching up with some TR's
At 19:00, the FID was telling me to go to the gate. Seemed a little early, but it was getting to the point where I could do with a change of scenery.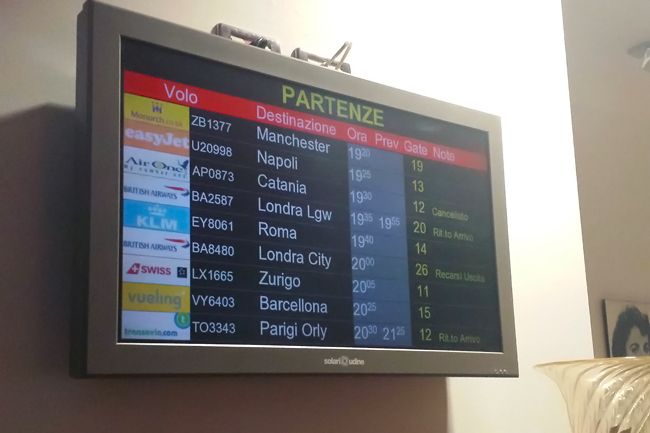 I made my way down to a pretty deserted basement area, meaning it would likely be a bus gate.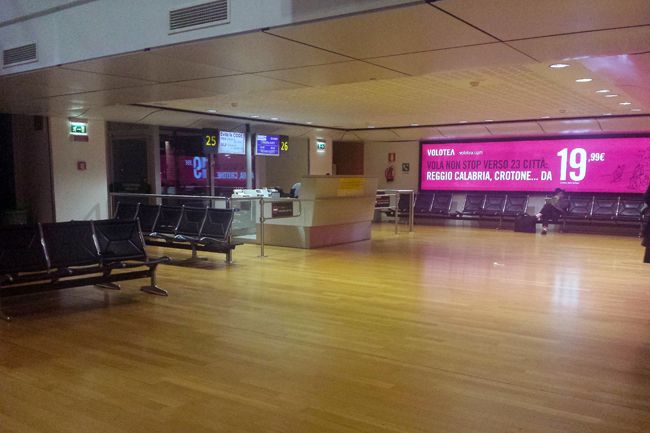 At 19:15, again pretty early, boarding was called. The downside of this however was that we were then left on a bus to wait around in the cold for twenty minutes for the passenger who thinks that 'gate closed' means 'boarding'. Still, there was a decent enough view of a MON A320 departing.


During this time, a hooded guy started to get very agitated at the fact we had to wait so long in the cold. Not that it was particularly cold. There were more than a few swear words coming out of him and when the final passenger turned up she got more than a mouthful. What a pleasant guy.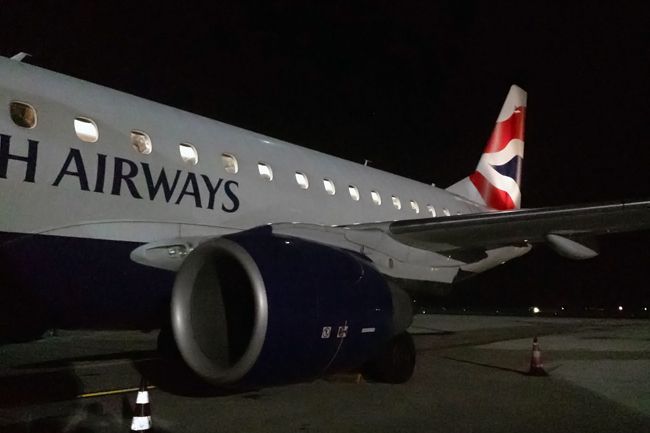 BA8480
VCE-LCY
December 2013
Embraer E170 / G-LCYE
Seat: 5D/ Euro Traveller (later moved to 6A)
Scheduled: 20:00/21:05
Off Stand: 19:51
On Stand: 20:55
We made a very short drive around to G-LCYE, a new reg for the log. I was one of the last off the bus, and as I boarded the aircraft, the door was closed behind me.


The crew announced that this wasn't anywhere near a full flight, but for balance reasons everybody had to stay in their assigned seat. As I had a seat mate, I decided I'd be better off moving. And not a single word was said by the crew! There was just the one passenger in club this evening. The lowest Club load I've ever seen! The captain came over the PA and gave a flight time if 'just under 2 hours'. We taxied out and made a pretty powerful blast into the night sky.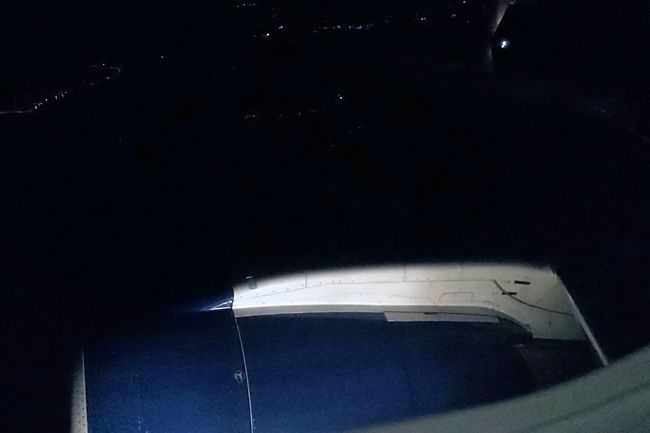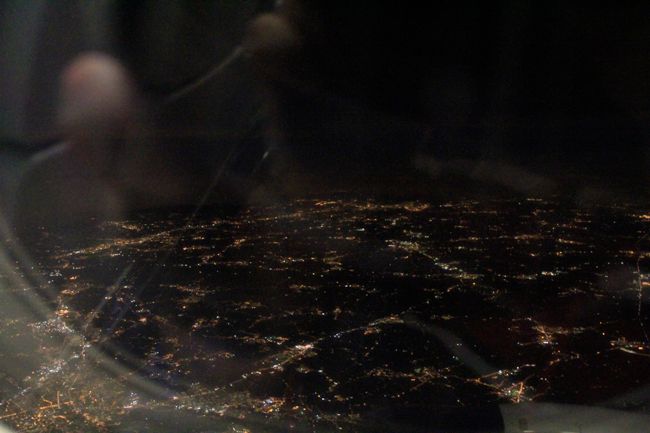 Shortly after departure, the crew rolled the trolley to the front of the cabin. Mr stroppy (who was sat just behind me) from the bus immediately grabbed his attention and told him that he was uncomfortable. The crew member didn't really know how to react to this other than to apologise. I can only guess he was after an upgrade, although the seat would have been identical to the one he already had. He then decided he was going to throw his toys out if the pram once more and lie across his girlfriend in the aisle seat and put his legs up the sidewall. Both the guy in 6D and myself looked at each other and shook our heads in disbelief.


Once this was over, the crew had reached my row and handed me a pack with not only a sandwich in it, but also a scone and jam. Seemed that the BA Cityflyer flights had slightly upgraded catering compared to the mainline flights.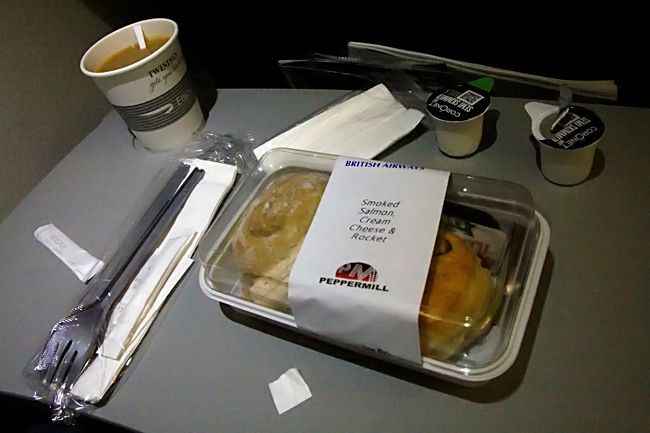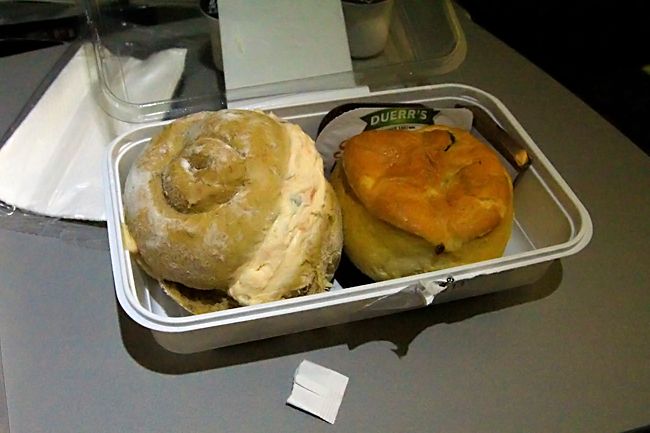 After this, I made my way to the washroom. Now normally this wouldn't be worth a mention. But on this occasion, just as I was washing my hands there was an aggressive thump on the door. As I exited, it was the same guy again, hood still up. Never ceases to amaze me how some people act… Funnily enough, he didn't return to his seat for the rest of the flight, so we can only hope he had fallen into the toilet, never to be seen again.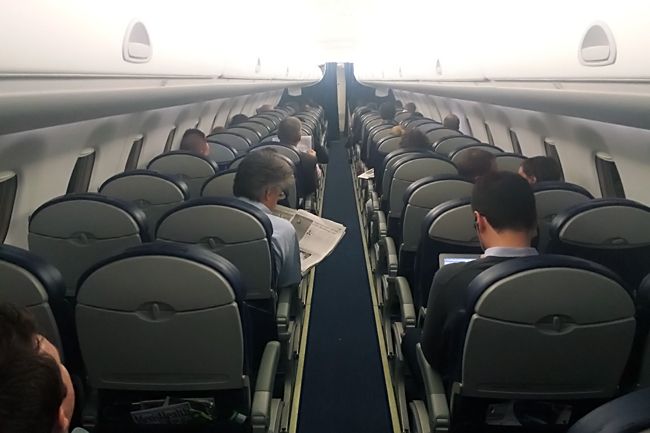 The iPad was my choice of entertainment for this evening, and then the inflight mags until descent started.

Is it just me or does this make no sense to anybody else either?
Unexpectedly, there wasn't anything to be seen until on short finals due to the cloud cover. This didn't stop things from being the usual roller coaster ride into LCY though.


We touched down just before 20:55 with minimal fuss, and within a couple of minutes we were spinning around on to stand 6. It was then through a dull looking arrivals and into baggage claim within a couple of minutes. A further couple of minutes later I was at the DLR station and making my way home – all around ten minutes after touchdown!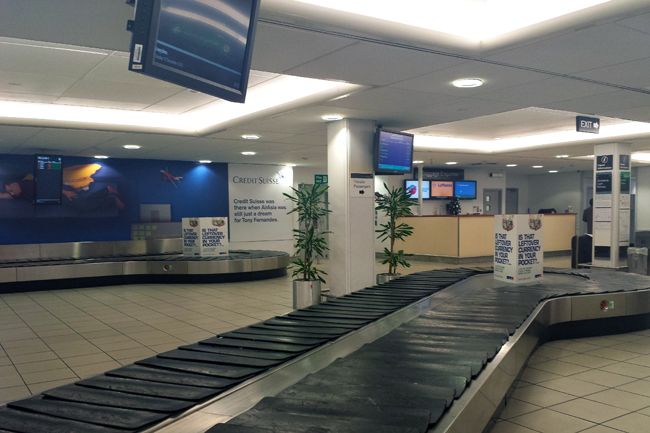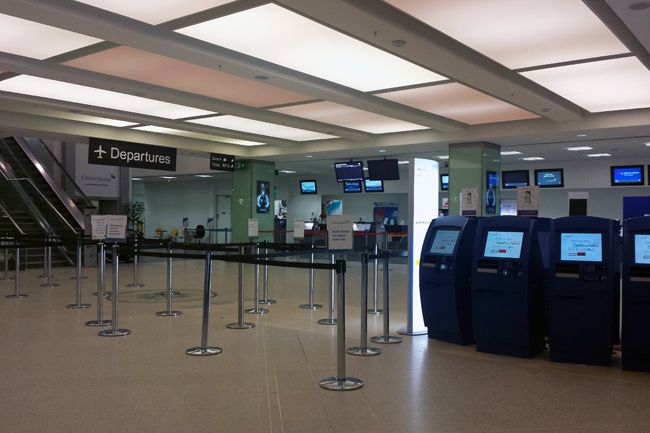 What did I make of this weekend? It always interests me how BA ground staff seem a lot friendlier at LGW. The general impression from internet chatter is that the services from LGW are a little bit forgotten, but it doesn't seem that way to me, and with the recent addition of the ex BD A319's in addition to the new A320's and a further 777 means that BA aren't ready to give up at Gatwick quite yet. If only they would give thief lounge a refurb. BA Cityflyer are a good little airline too – a more business orientated version of BA with a new fleet. Venice failed to impress me. Yes it was very picturesque, but to be honest I was pretty bored towards the end if my time there. Who knows, maybe I just didn't explore the right parts.