British Airways | Airbus A319 | MAN-LHR | UK Domestic
This Trip
British Airways | Airbus A320 | LHR-ARN | Club Europe
Clarion, Stockholm Arlanda
Qatar Airways | Boeing 787 | ARN-DOH | Business
The Airport Hotel, Doha
Qatar Airways | Airbus A350 | DOH-SIN | Business
Crowne Plaza, Singapore Changi
Cathay Pacific | Boeing 777-200 | SIN-HKG | Business
Cathay Pacific | Boeing 747-400 | HKG-HND | First Class
Hilton, Tokyo Odaiba
ANA | Boeing 787 | HND-ITM | Premium Class
Courtyard by Marriott, Osaka
Asiana | Airbus A330 | KIX-ICN | Business
Four Points by Sheraton, Seoul
EVA Air | Airbus A330 | ICN-TPE | Business
Novotel, Taipei Taoyuan Airport
EVA Air | Boeing 777-300ER | TPE-SIN | Business
Conrad Centennial, Singapore
Qatar Airways | Airbus A330 | SIN-DOH | Business
Doubletree by Hilton, Doha Old Town
Qatar Airways | Boeing 787 | DOH-ARN | Business
Radisson Blu, SkyCity, Stockholm Arlanda
SAS | Boeing 737-600 | ARN-GOT | SAS Plus
Sun Air | Dornier 328 Jet | GOT-MAN | Euro Traveller
Hilton, Manchester Airport
British Airways | Airbus A319 | MAN-LHR | UK Domestic
Airline: British Airways
Aircraft: Airbus A319
Route: Manchester – Heathrow
Flight number: BA1407
Seat number: 23A
Cabin: UK Domestic
Flight date: April 2016
Check In / Security
I arrived at check in a little later than I'd wanted – ninety minutes before departure, and it was deserted apart from one family ahead and most of the staff. Luckily, one other member spotted me and made their way from behind the check in counters.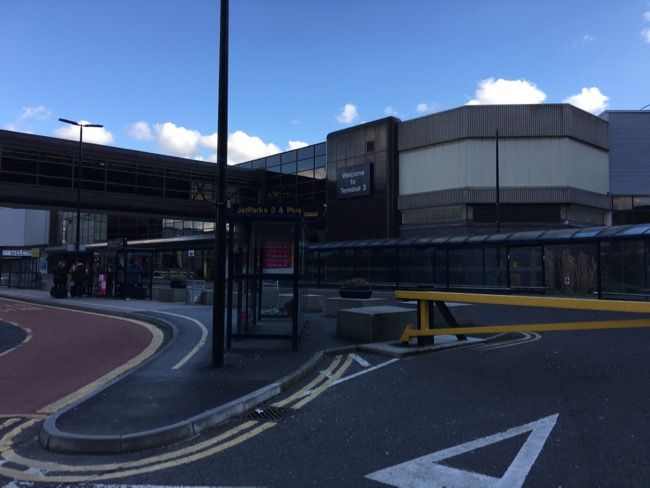 I used the fast track security, and was processed in a couple of minutes, which was a welcome relief – on previous occasions at Manchester Terminal 3, I've waited over an hour.
Lounge
The British Airways lounge at Manchester is one of the better outstation lounges in my opinion. Its large, airy and even includes showers – no doubt going back to the days when the airline had a much bigger presence here.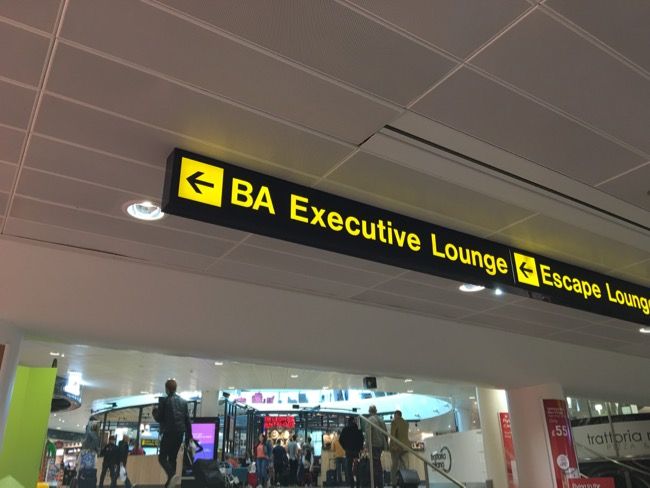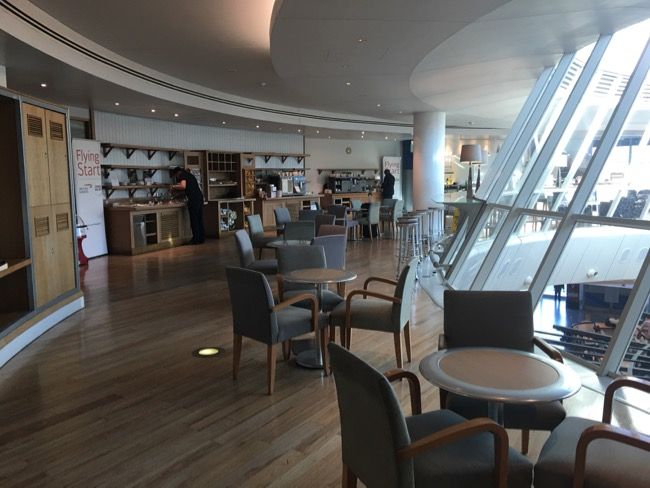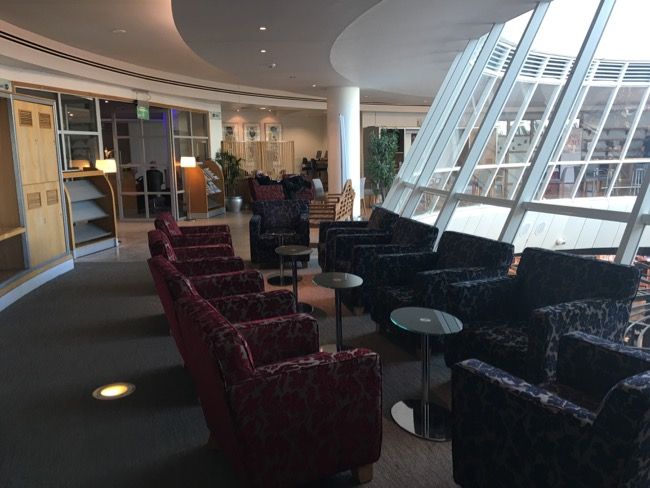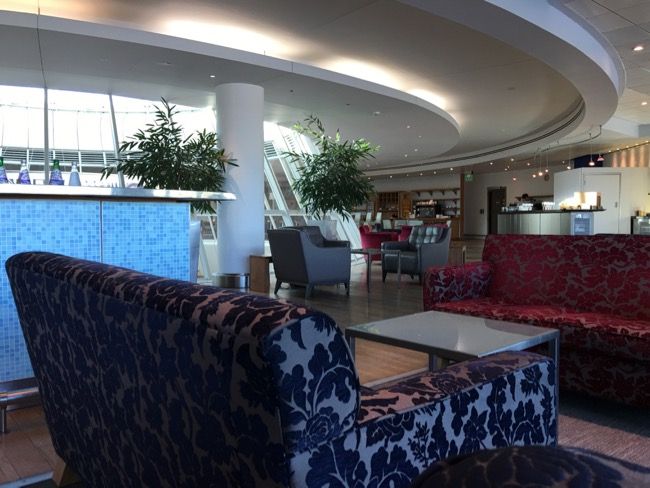 Having said that, it still features the more basic food offerings – sandwiches and crisps.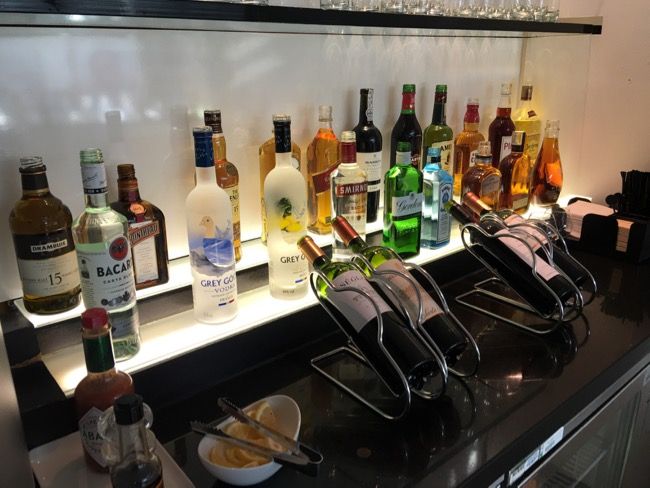 Boarding / Onboard
As mentioned in the first report of this trip, British Airways have introduced a new boarding procedure within the last year, and the implementation of this has been very hit and miss. On this occasion, it was a miss with all the priority boarders being invited to board at once – so the previous way of doing things. However, enforcing any sort of order may have been difficult as the boarding area consisted of a corridor.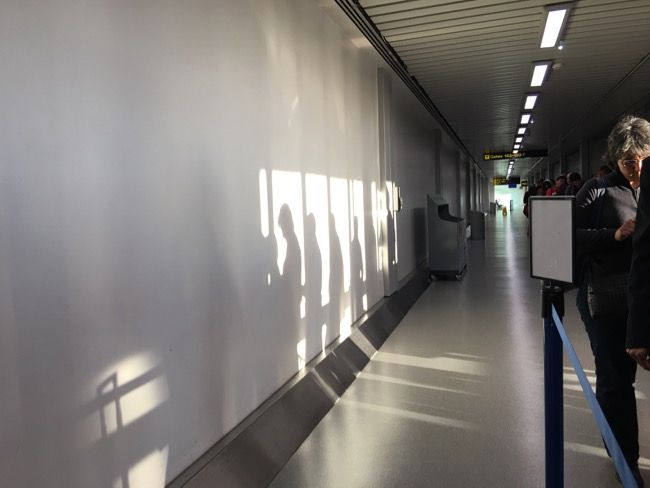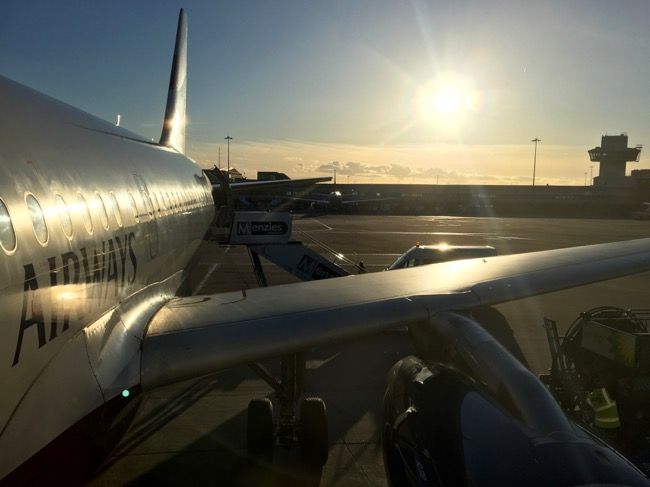 On board, it was the now standard British Airways Airbus short haul cabin.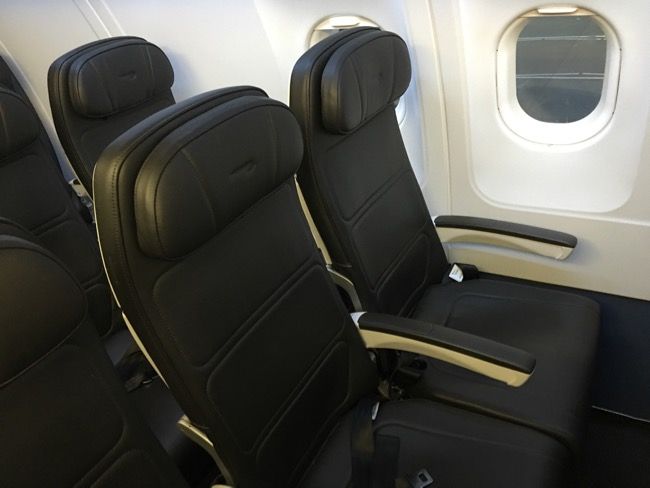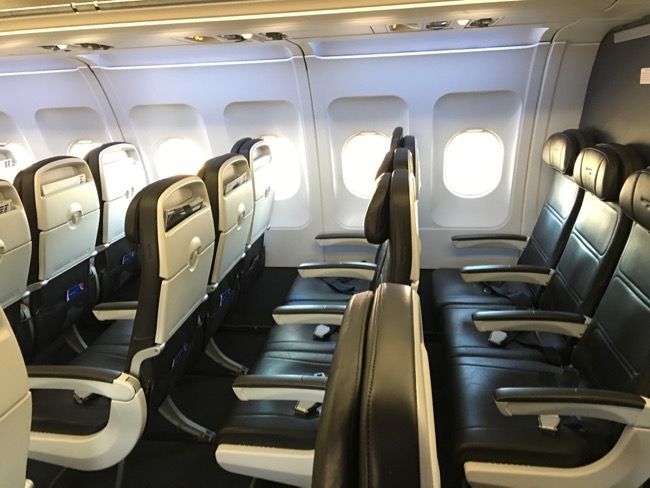 Service
Due to the fact that this was a very empty flight – just 53 passengers I believe – the service was very personal. In fact there were just the two of us seated behind the two over wing emergency exits. As such, doubles were handed out without prompting. As this was just a 35 minute flight, not much else in the way of service.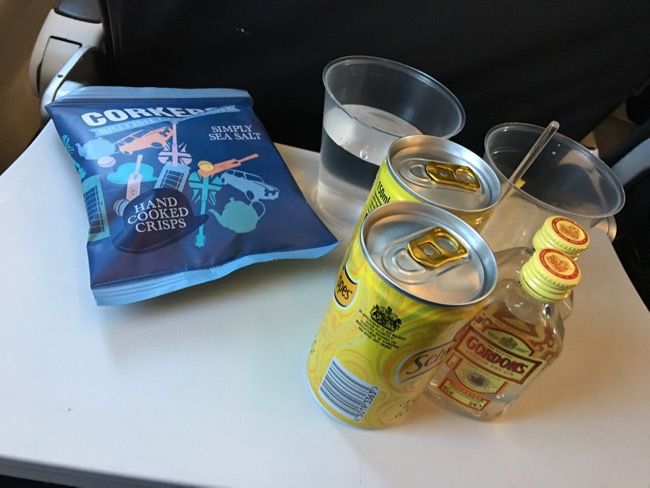 Arrival
Somewhat surprisingly, there was no holding on the way into Heathrow. Arrival was made on to one of the domestic stands at the North end of Terminal 5, some 20 minutes ahead of schedule. Although any advantage was lost when waiting for my bag, that took a good 25 minutes to appear on the carousel. Madness that the flight took 35 minutes and yet it took the ground crew 25 minutes to bring the bags a few hundred metres from the plane.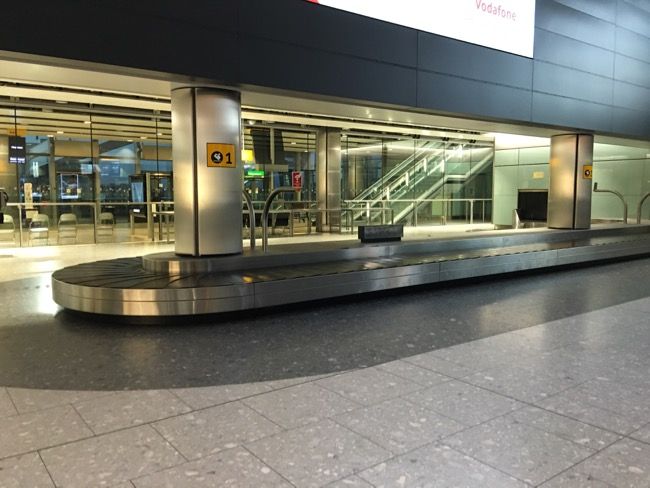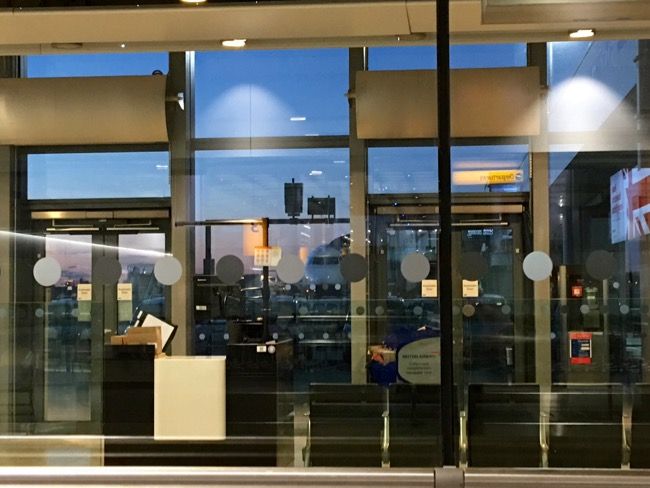 Conclusions
Now the only player on the London – Manchester run, British Airways have really polished the service. Despite the low load, the airline has added an extra crew member to this service (normally the A319 has three cabin crew – this flight had four) to make sure everything goes as smoothly as possible. The only niggle was the wait for my bag – although I have no idea whether that was down to the airline or the airport.
Questions? Comments? Come and Say Hi on Twitter!
Follow @mytripreport
Look out for the YouTube video soon!