Asiana | Airbus A330 | KIX-ICN | Business
This Trip
British Airways | Airbus A320 | LHR-ARN | Club Europe
Clarion, Stockholm Arlanda
Qatar Airways | Boeing 787 | ARN-DOH | Business
The Airport Hotel, Doha
Qatar Airways | Airbus A350 | DOH-SIN | Business
Crowne Plaza, Singapore Changi
Cathay Pacific | Boeing 777-200 | SIN-HKG | Business
Cathay Pacific | Boeing 747-400 | HKG-HND | First Class
Hilton, Tokyo Odaiba
ANA | Boeing 787 | HND-ITM | Premium Class
Courtyard by Marriott, Osaka
Asiana | Airbus A330 | KIX-ICN | Business
Four Points by Sheraton, Seoul
EVA Air | Airbus A330 | ICN-TPE | Business
Novotel, Taipei Taoyuan Airport
EVA Air | Boeing 777-300ER | TPE-SIN | Business
Conrad Centennial, Singapore
Qatar Airways | Airbus A330 | SIN-DOH | Business
Doubletree by Hilton, Doha Old Town
Qatar Airways | Boeing 787 | DOH-ARN | Business
Radisson Blu, SkyCity, Stockholm Arlanda
SAS | Boeing 737-600 | ARN-GOT | SAS Plus
Sun Air | Dornier 328 Jet | GOT-MAN | Euro Traveller
Hilton, Manchester Airport
British Airways | Airbus A319 | MAN-LHR | UK Domestic
Airline: Asiana
Aircraft: Airbus A330-300
Route: Osaka Kansai – Seoul Incheon
Flight number: OZ111
Seat number: 4K
Cabin: Business
Flight date: April 2016
Check In / Security
Check in was reasonably busy at both the economy and business lanes, however an agent spotted I was alone and opened up a business desk just for me – meaning I was waiting for just a minute or two. I was told that the seat I had selected had somebody next to me, and that if I moved back a row, I'd likely have the adjacent seat free – great customer service.


As I was handed a voucher for the fast track, security was completed in just a few seconds. However as is the case with most Asian airports, it was passport control that took the time.
Lounge
Asiana use the ANA lounge here in Osaka – this (and departure gate for that matter) was a shuttle ride away. It was pretty small, busy but had reasonable food and drink options.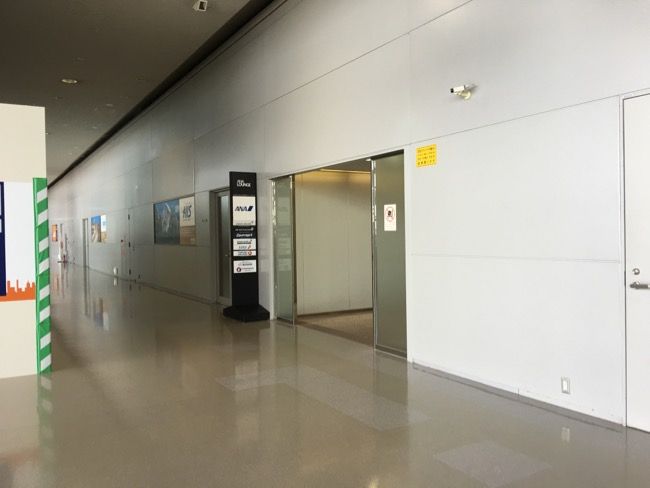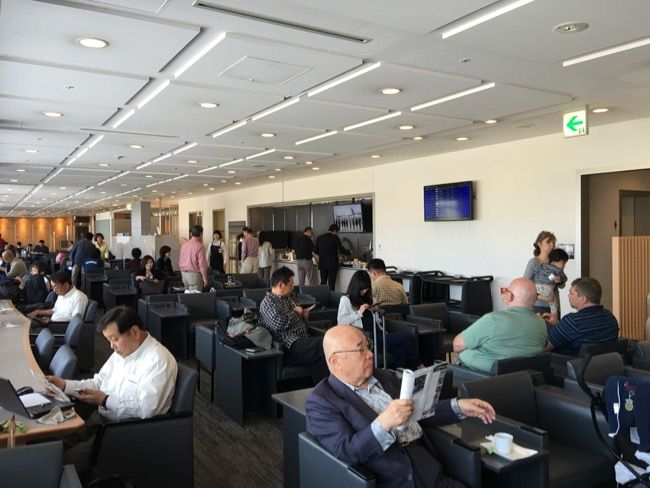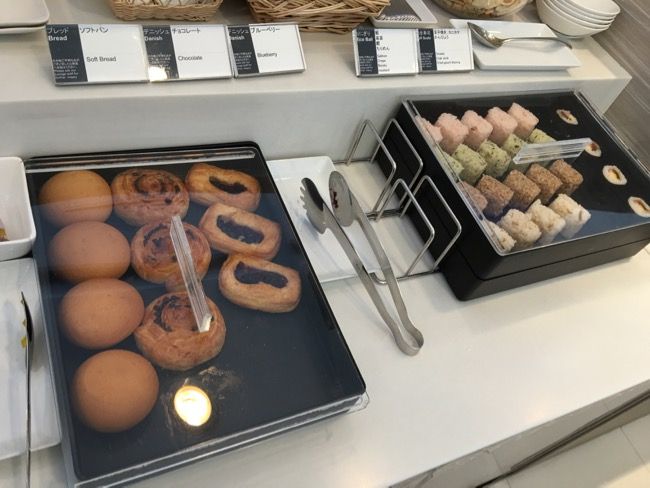 Boarding / Onboard
Boarding was well organised. The Business and Status passengers were called first, and economy passengers were lined up separately. There were two jet bridges, with the business passengers using the first one, attached to L1. On board, I was met with your standard regional business cabin.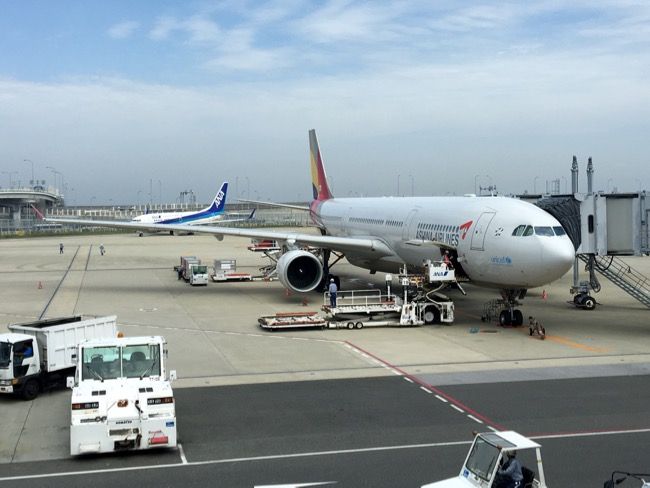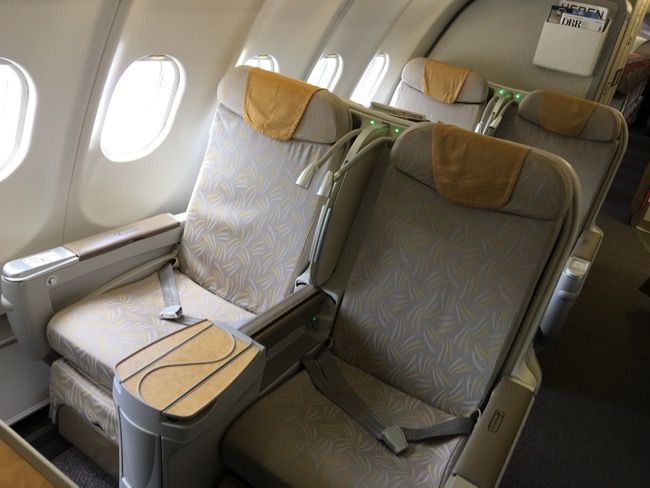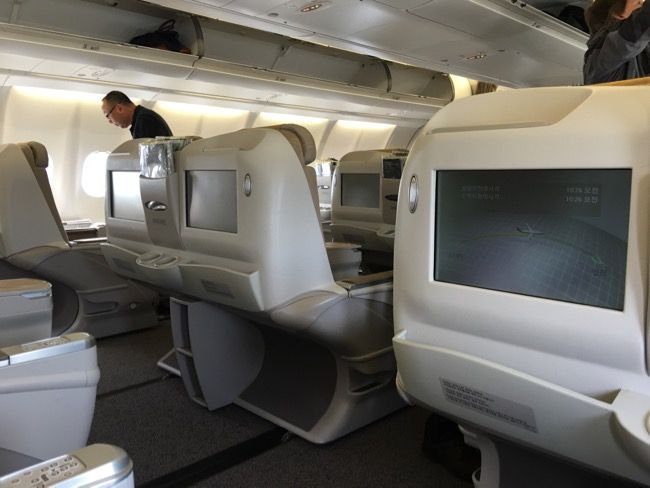 Service
The only service on the ground was a welcome drink.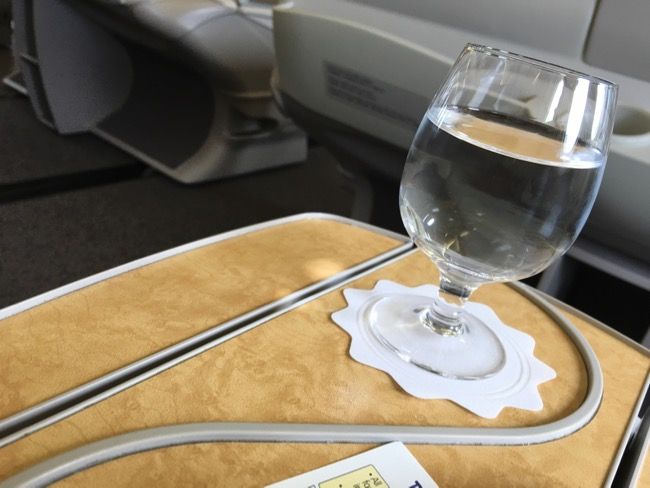 Once we departed, menus and hot towels were distributed.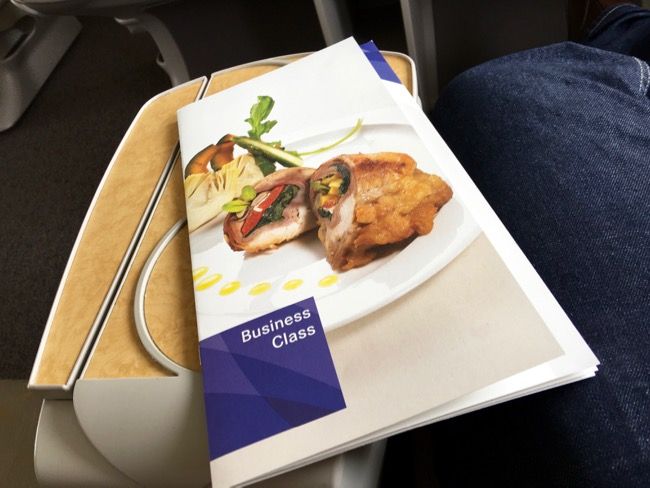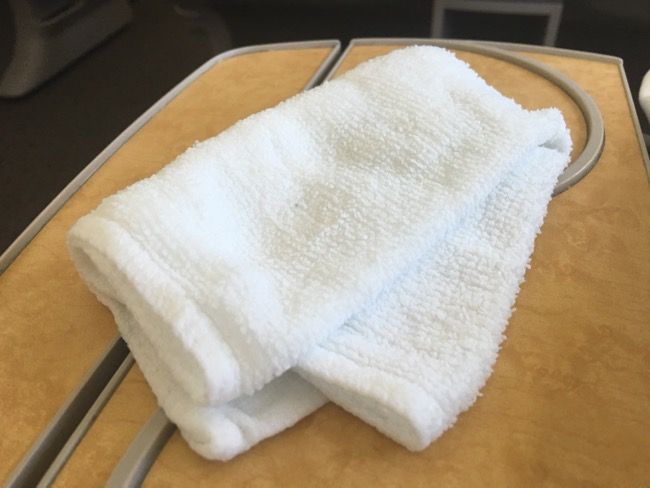 I chose the beef and it was delivered shortly after.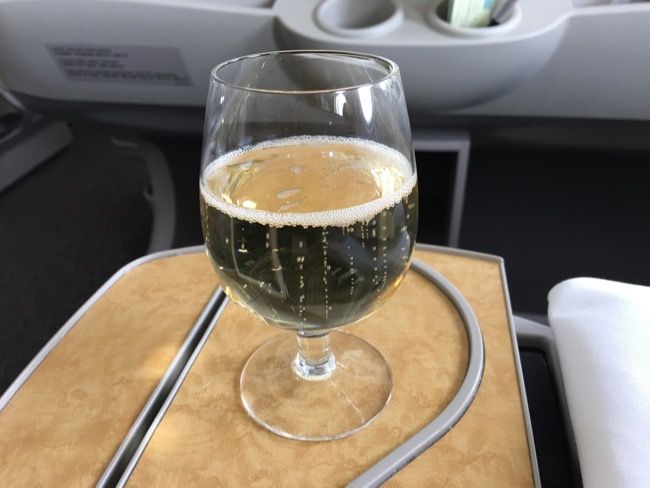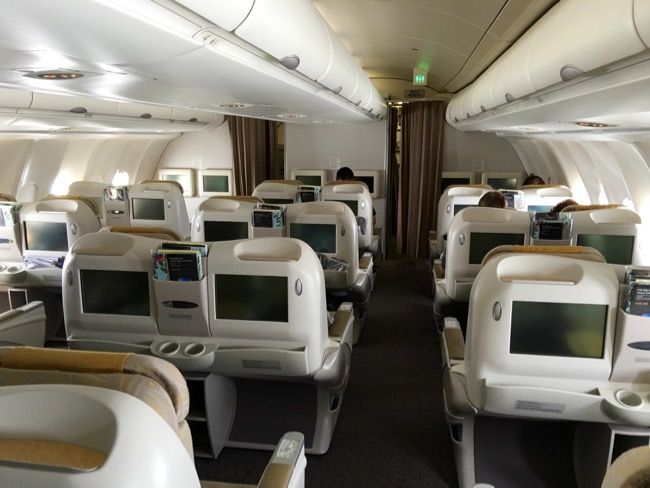 One thing to note was that I was addressed by name throughout the flight.
Arrival
Arrival was a bit of a nightmare. As there was a whole load of international flights arriving at the same time, it took a good hour or so to get through passport control. So long in fact that the baggage claim hall was full of bags that had been taken off the carousel as their owners hadn't yet turned up.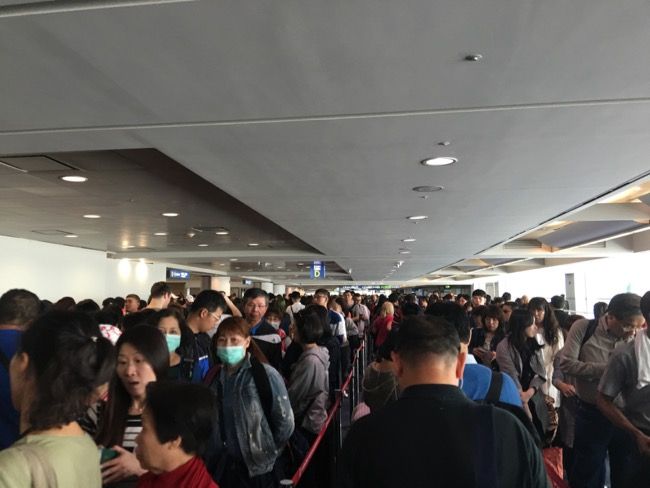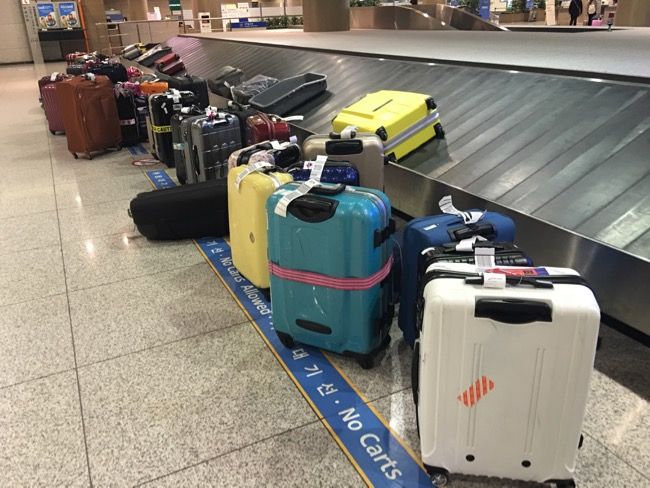 Conclusions
Asiana provided a very good experience on this 90 minute hop to Korea. The two crew looking after the business class cabin were smiling throughout and the food was very tasty indeed. The only minor point was the arrivals experience at Incheon, however I can hardly fault the airline for that.
Questions? Comments? Come and Say Hi on Twitter!
Follow @mytripreport
Look out for the YouTube video soon!