ANA | Boeing 787 | HND-ITM | Premium Class
This Trip
British Airways | Airbus A320 | LHR-ARN | Club Europe
Clarion, Stockholm Arlanda
Qatar Airways | Boeing 787 | ARN-DOH | Business
The Airport Hotel, Doha
Qatar Airways | Airbus A350 | DOH-SIN | Business
Crowne Plaza, Singapore Changi
Cathay Pacific | Boeing 777-200 | SIN-HKG | Business
Cathay Pacific | Boeing 747-400 | HKG-HND | First Class
Hilton, Tokyo Odaiba
ANA | Boeing 787 | HND-ITM | Premium Class
Courtyard by Marriott, Osaka
Asiana | Airbus A330 | KIX-ICN | Business
Four Points by Sheraton, Seoul
EVA Air | Airbus A330 | ICN-TPE | Business
Novotel, Taipei Taoyuan Airport
EVA Air | Boeing 777-300ER | TPE-SIN | Business
Conrad Centennial, Singapore
Qatar Airways | Airbus A330 | SIN-DOH | Business
Doubletree by Hilton, Doha Old Town
Qatar Airways | Boeing 787 | DOH-ARN | Business
Radisson Blu, SkyCity, Stockholm Arlanda
SAS | Boeing 737-600 | ARN-GOT | SAS Plus
Sun Air | Dornier 328 Jet | GOT-MAN | Euro Traveller
Hilton, Manchester Airport
British Airways | Airbus A319 | MAN-LHR | UK Domestic
Airline: All Nippon Airways
Aircraft: Boeing 787-8
Route: Tokyo Haneda – Osaka Itami
Flight number: NH27
Seat number: 2K
Cabin: Premium
Flight date: April 2016
Check In / Security
Upon arrival at Terminal 2, I wasn't too sure where I needed to be. I asked one of the agents, and automatically got shoved into a long check in queue. As far as I could see, there was no premium check in. Around 25 minutes later I was finally checked in (Online check in didn't work for me) and I headed up to the observation deck for 25 minutes or so.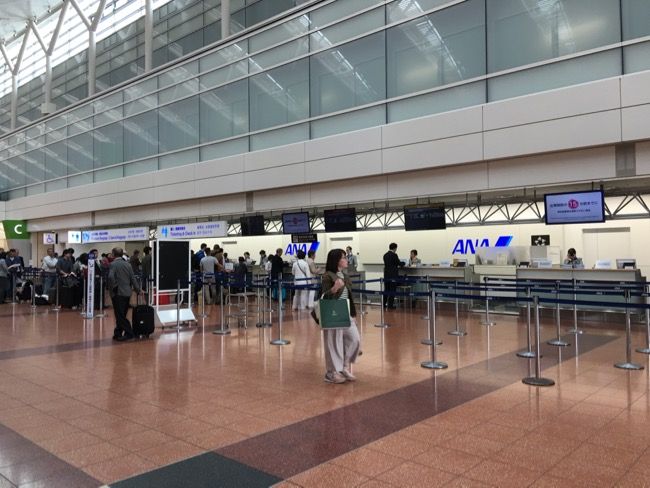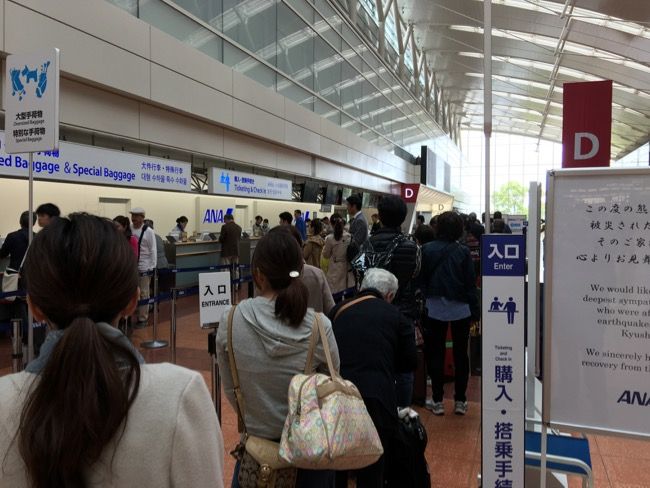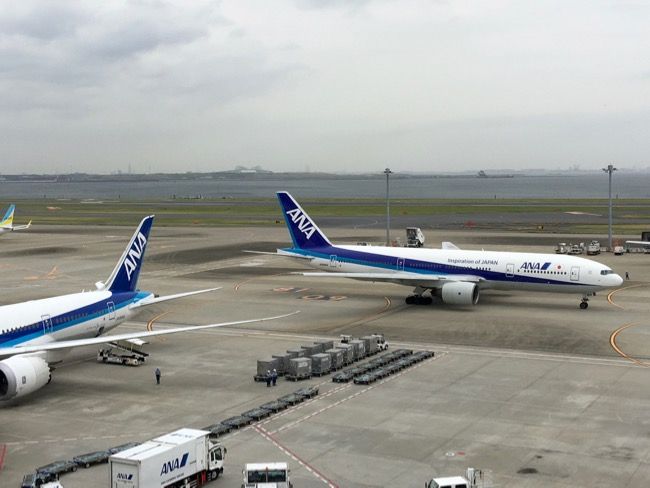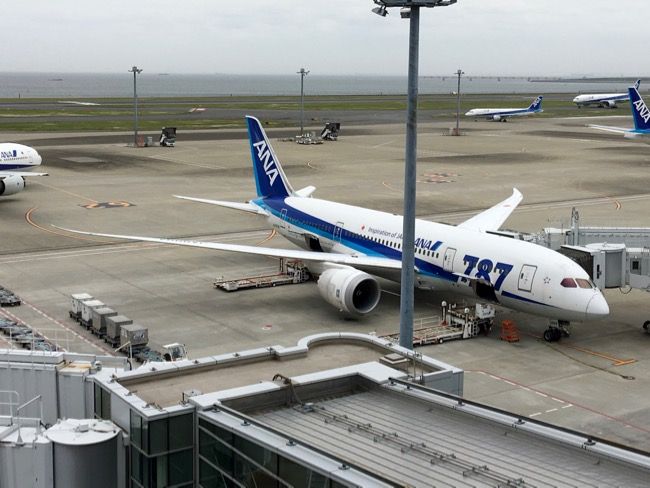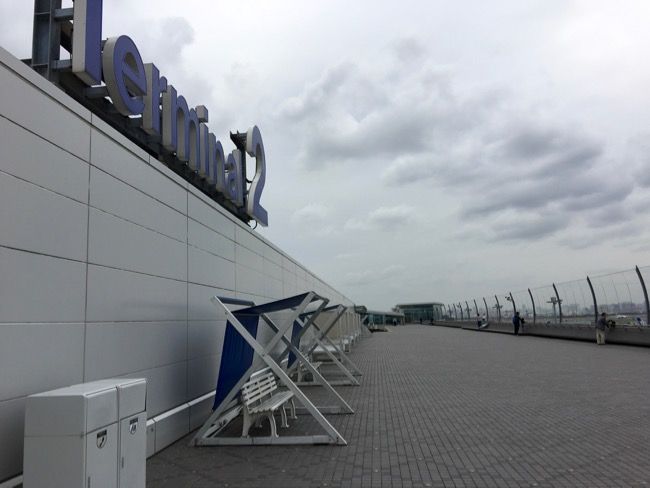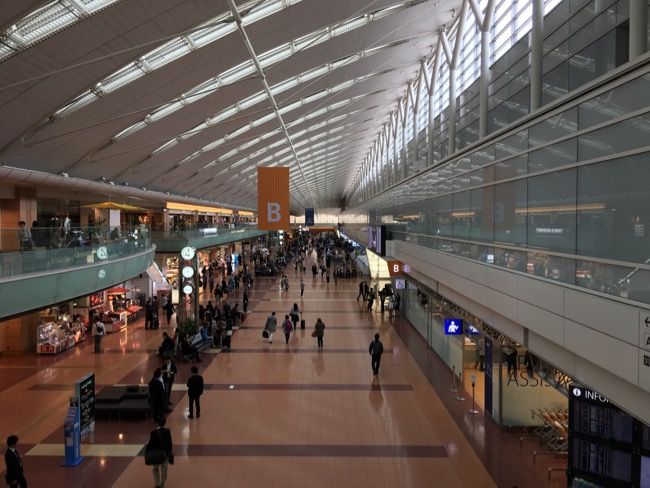 Only upon my return, did I see a hidden premium check in area for Star Gold's. It housed a separate security line, and I took advantage of this. I was the only person there and I was processed very quickly.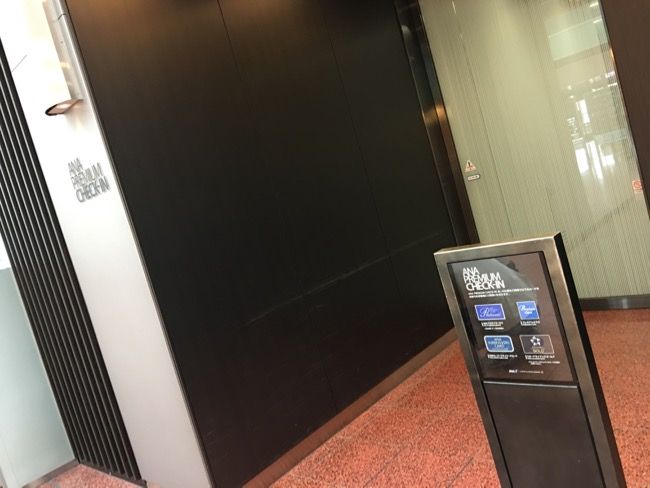 Lounge
Almost immediately as you exit security, there is the entrance to the lounge. Its a little on the basic side – this is a domestic lounge after all – but reasonably sized and separated into quite a few smaller, distinct areas.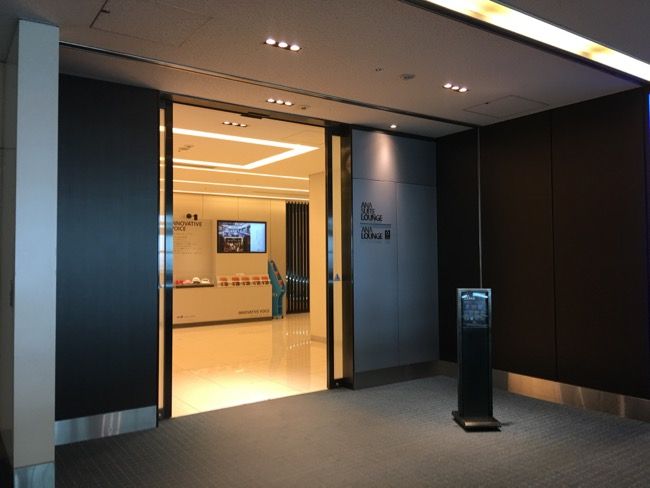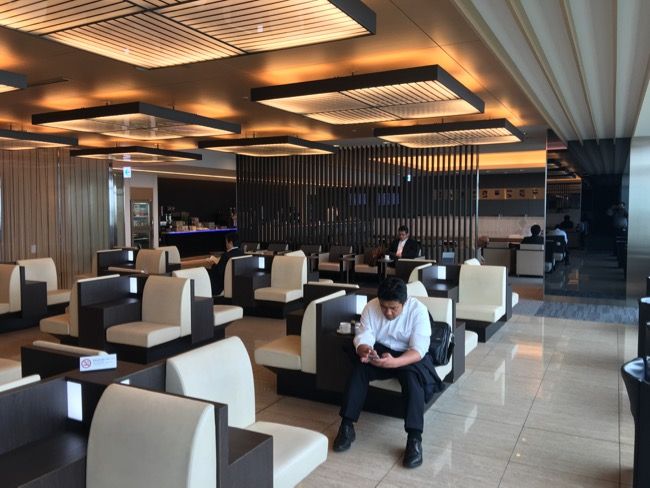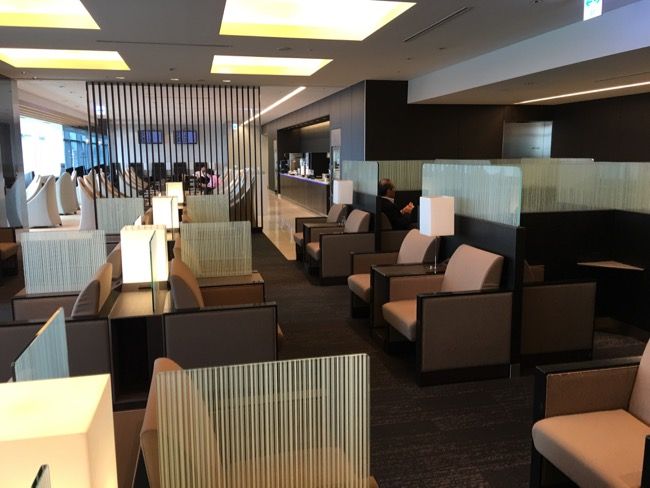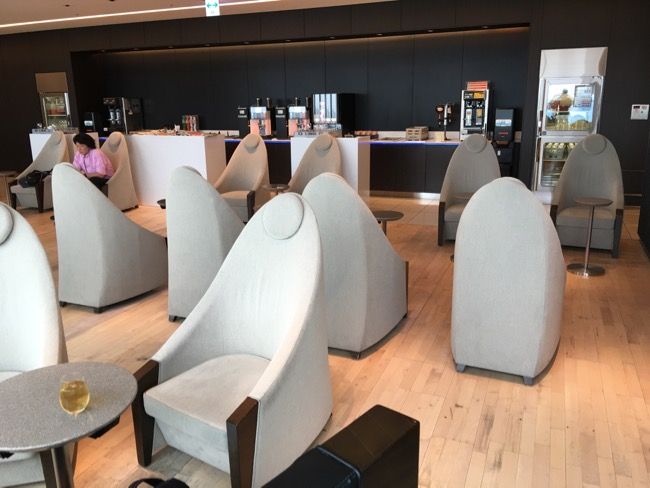 There are virtually no food options however and a basic drinks selection.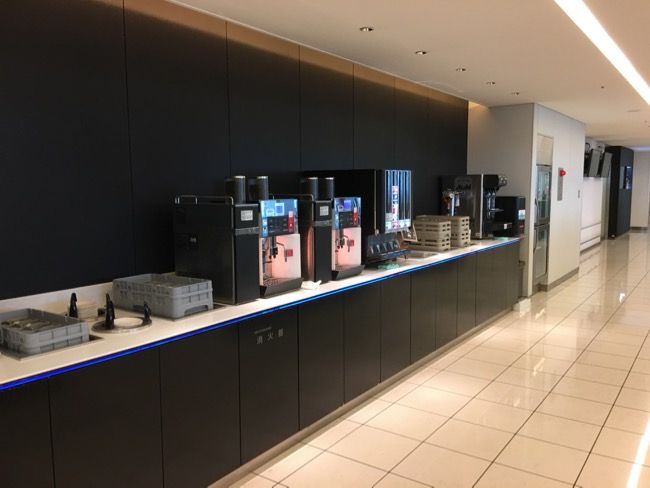 Boarding / Onboard
Boarding was a little late due to the inbound aircraft being a little delayed. When it did get underway, it was strictly by status and cabin. I took my seat of 2K in the small premium cabin. For a regional product, it had a fairly decent range of connection options.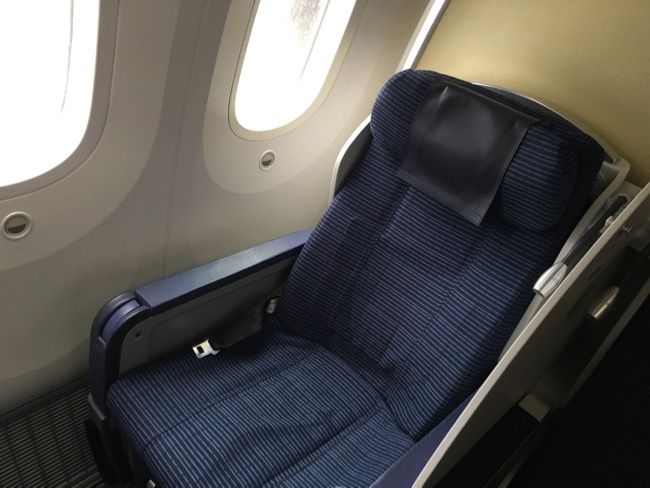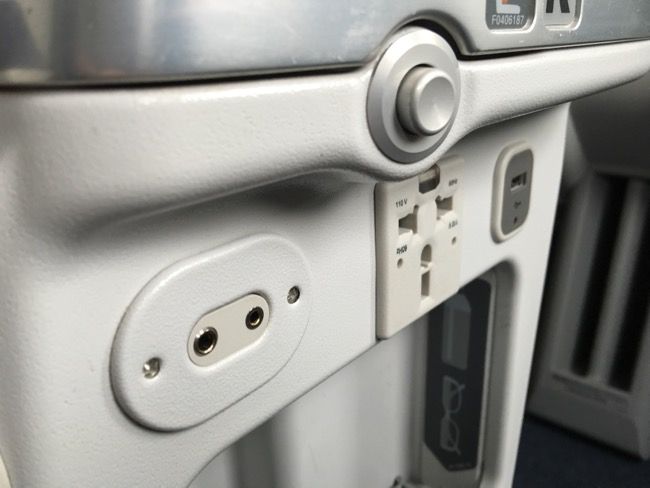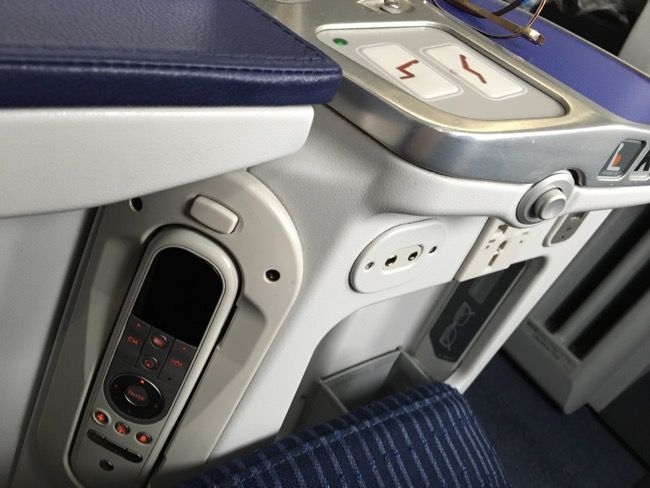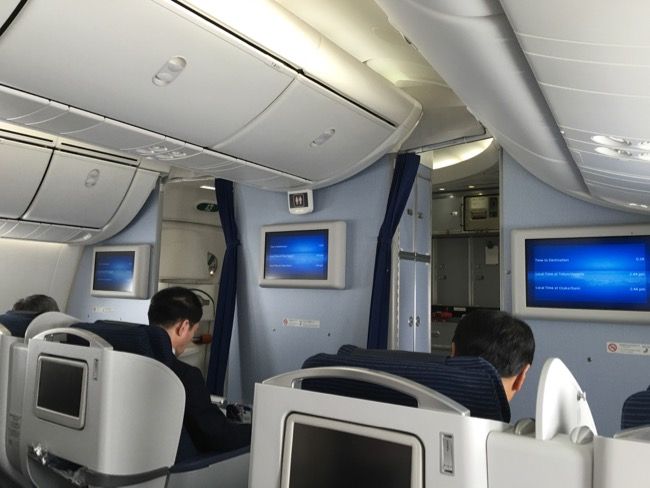 Service
Upon boarding newspapers were offered. Once underway, bento boxes were handed out and drinks offered. Not much more happened, as this was just a 45 minute flight, most of which was quite turbulent.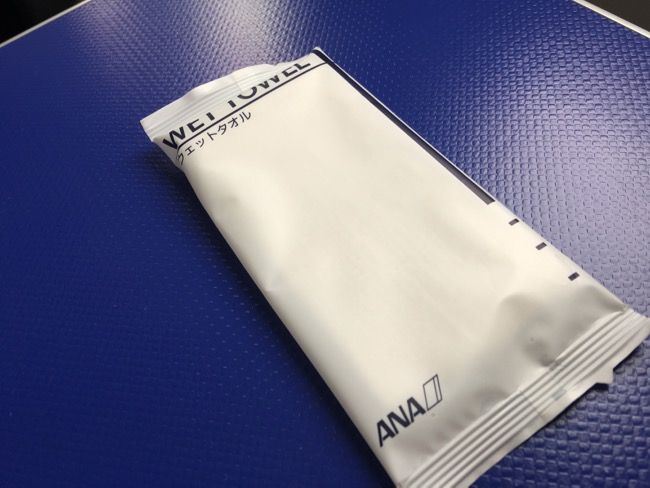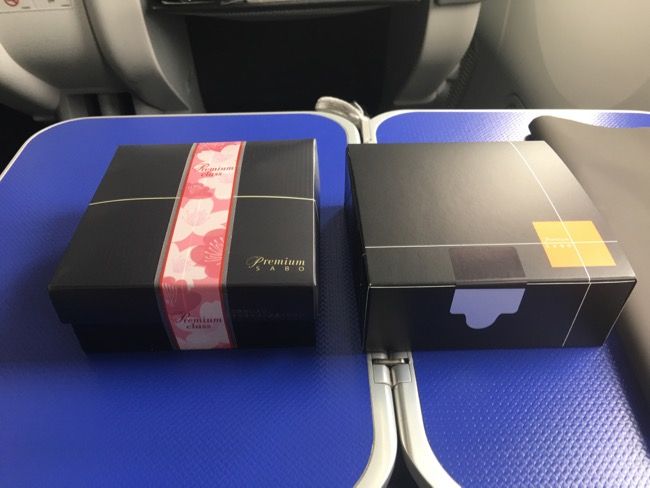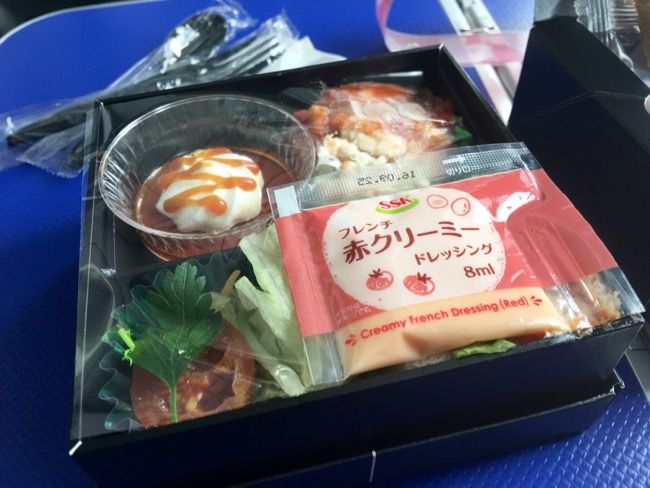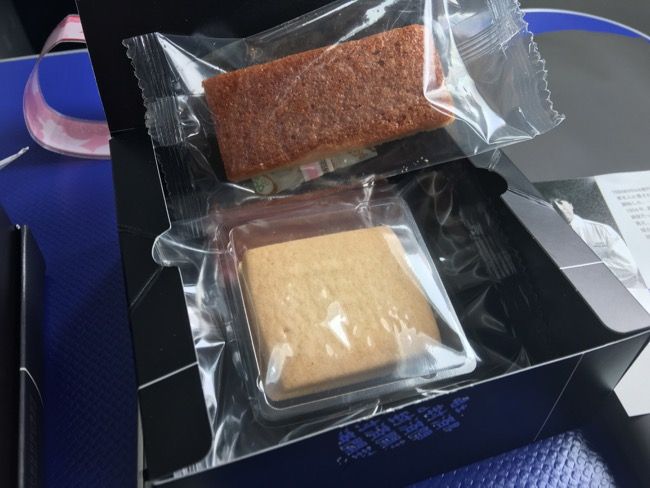 Arrival
Upon arrival, there was a bit of a wait for the bags to begin arriving, but the priority baggage system worked well – mine was the sixth bag out.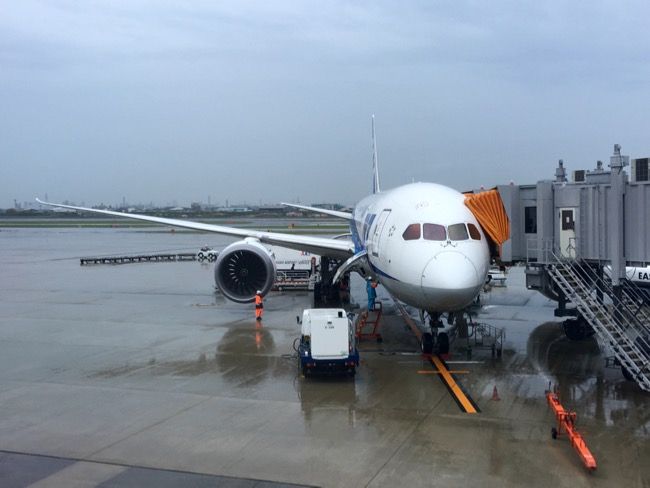 Conclusions
A fairly decent experience on this short hop. It was a bit of a nuisance about the check in, but that was mainly my fault. From what I saw of the premium check in, it looked pretty decent. The lounge was a comfortable enough place to wait for a couple of hours – although the food options could definitely been better. Onboard, the seats were very comfortable for a regional product. I've sat in less comfortable long haul business seats. And the snacks dished out were also very tasty.
Questions? Comments? Come and Say Hi on Twitter!
Follow @mytripreport
Look out for the YouTube video soon!