AA/BA | B738/A380 | LAS-LAX-LHR | First/WTP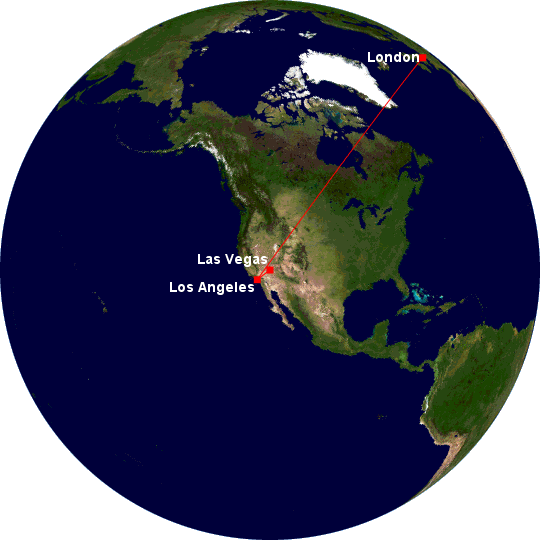 Maps generated by theGreat Circle Mapper -copyright © Karl L. Swartz.
So picking up from the last part. I'd just arrived in Las Vegas and was keen to explore, and see what had changed since my last visit in 2002.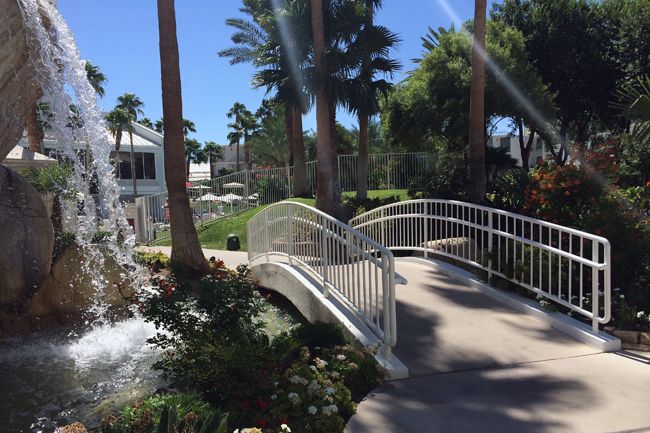 Pool area in the Tropicana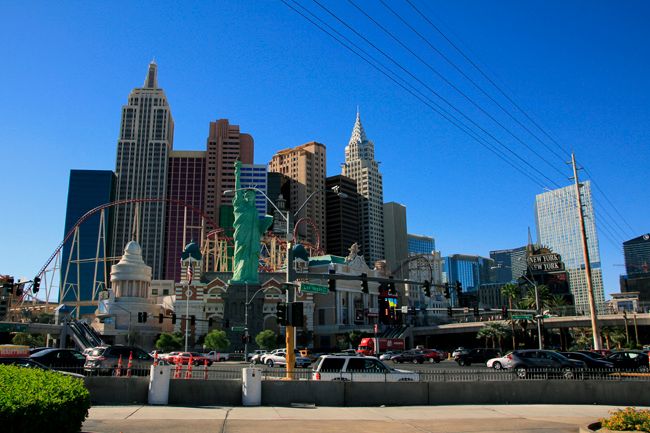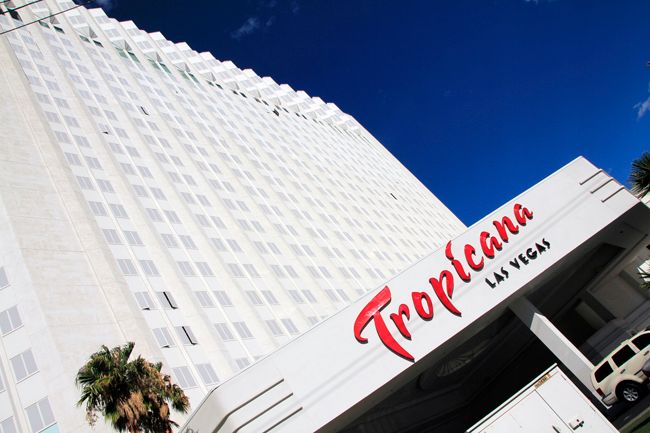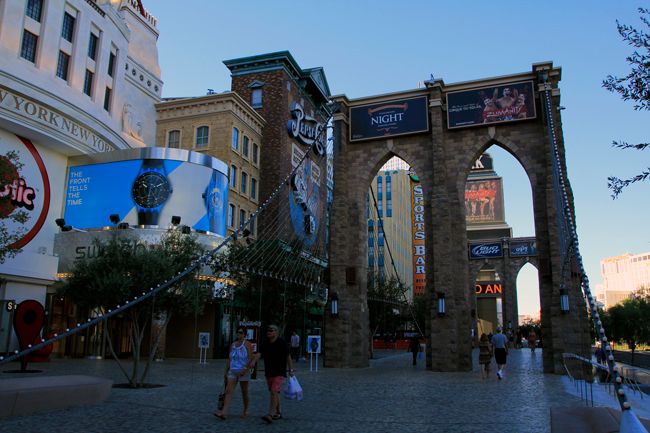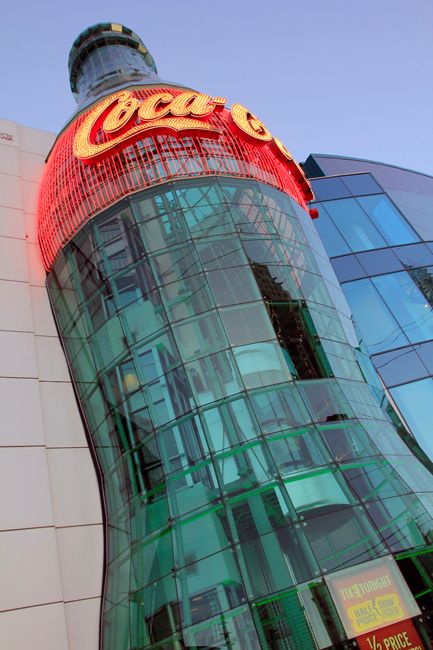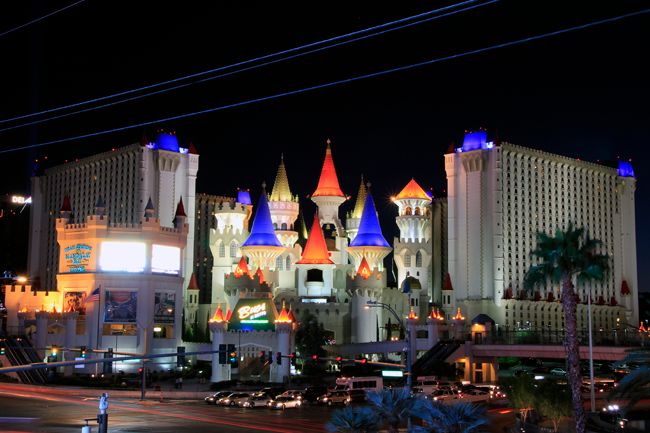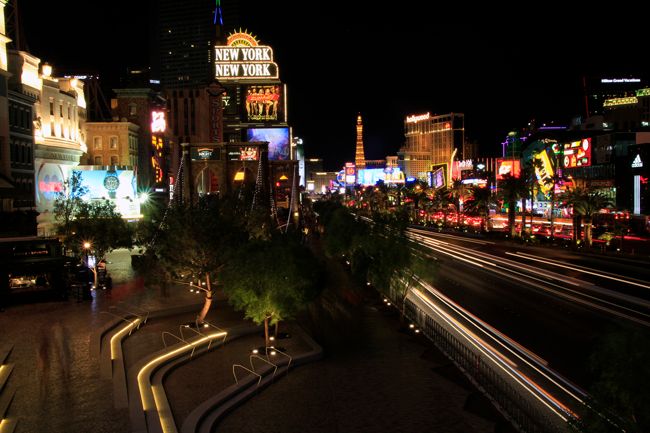 Inside the Luxor: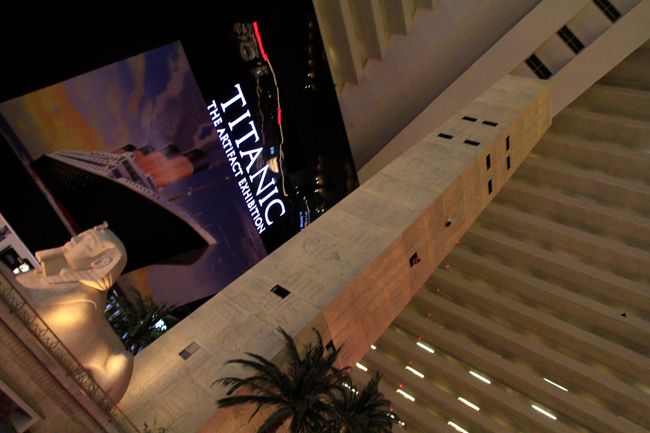 Taking a not too long, but very hot (the temperature was 40 degrees+, but thankfully not too humid) walk out to the famous sign.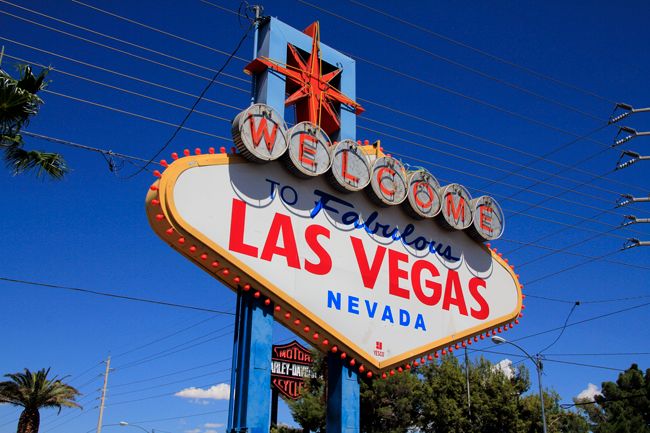 Checking out the Paris – I'd not been inside this one before.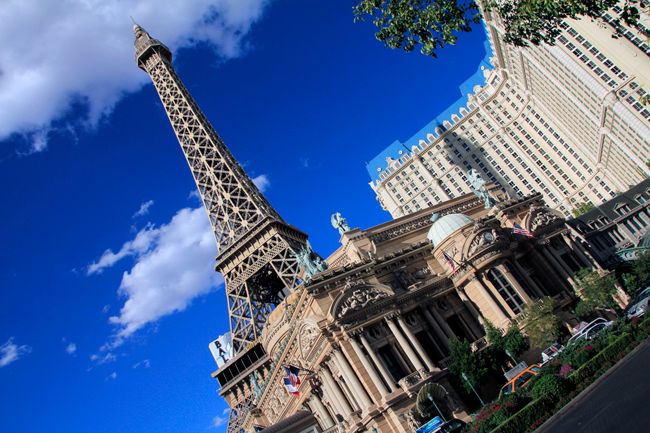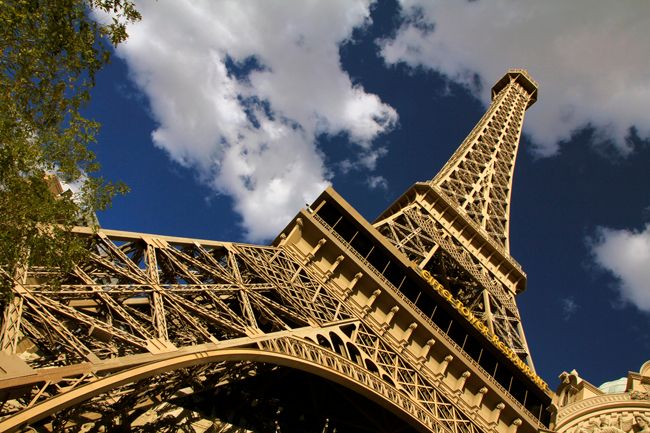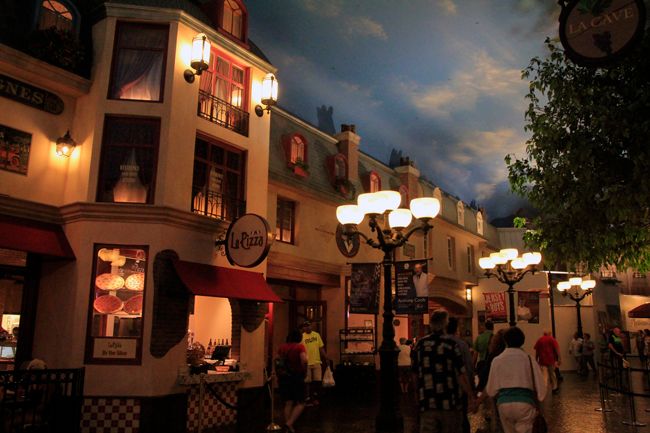 One of the new additions to the strip: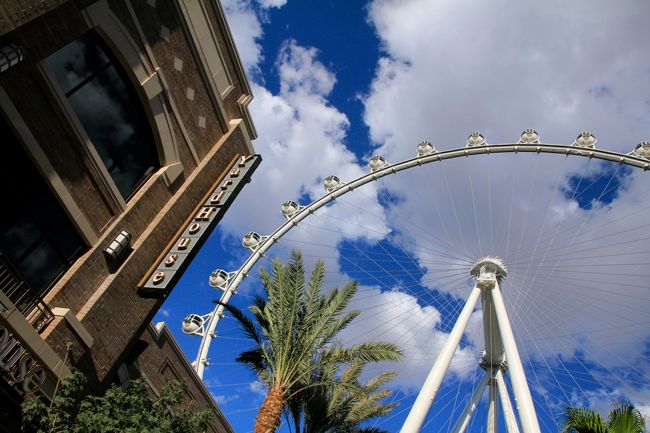 The Venetian. I preferred this to the real Venice, as it was far easier to leave…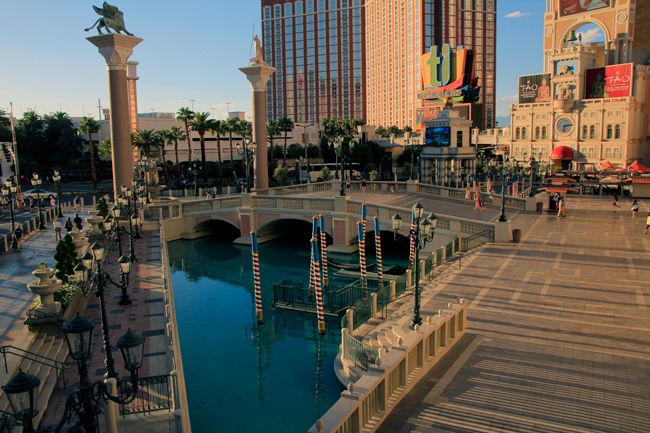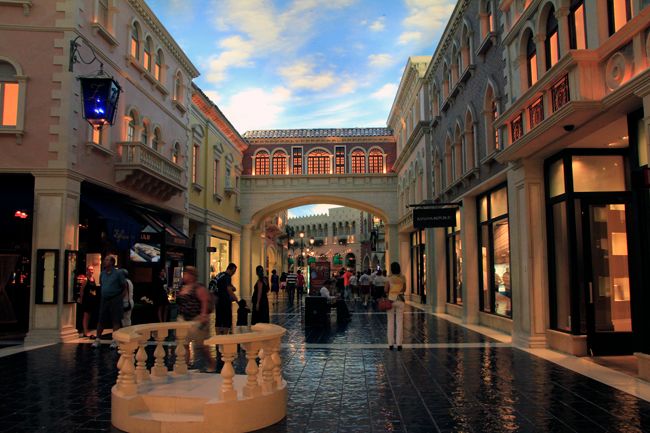 One of the older blocks: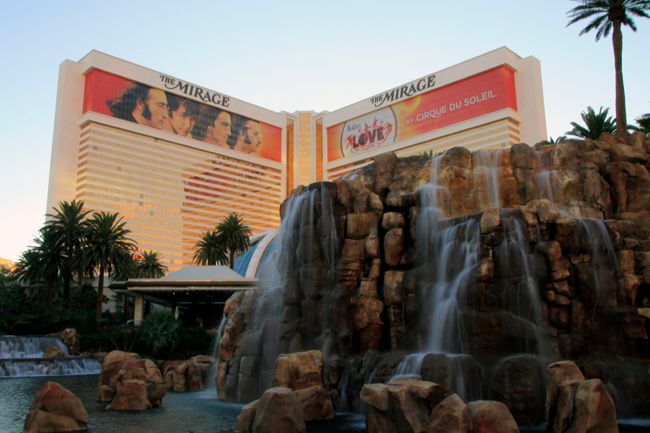 But the most fun (and the best pictures) to be had in Vegas is when the sun goes down.


This one had only opened a few day previously – it was formerly The Sahara – A hotel that I'd stayed in many times.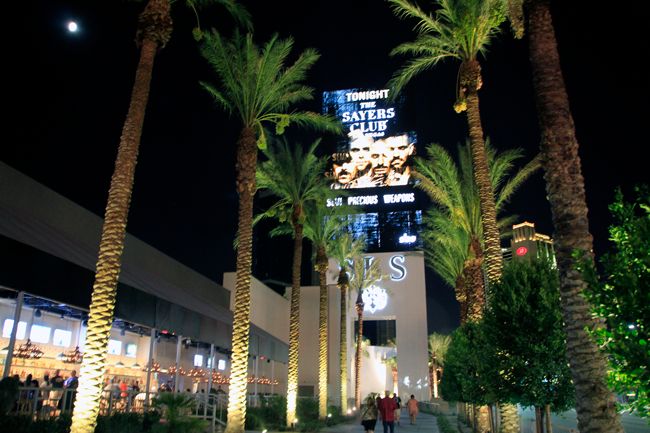 Great dinner at The Outback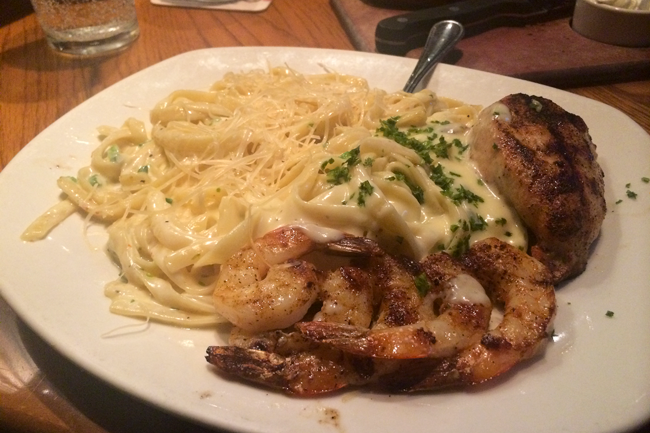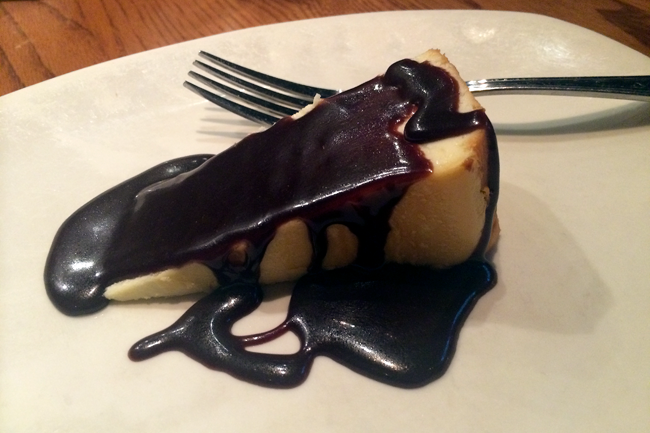 The famous Fremont Street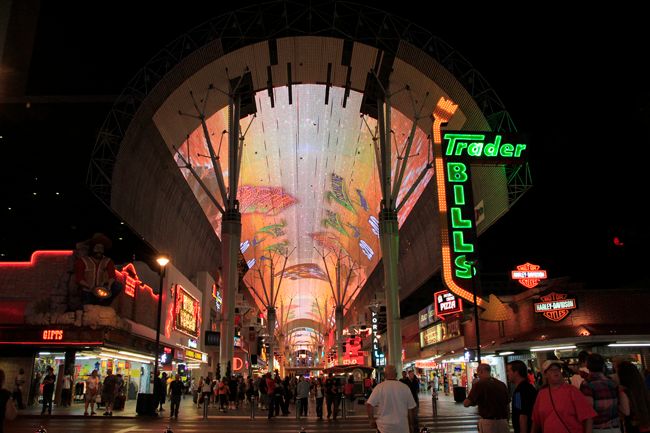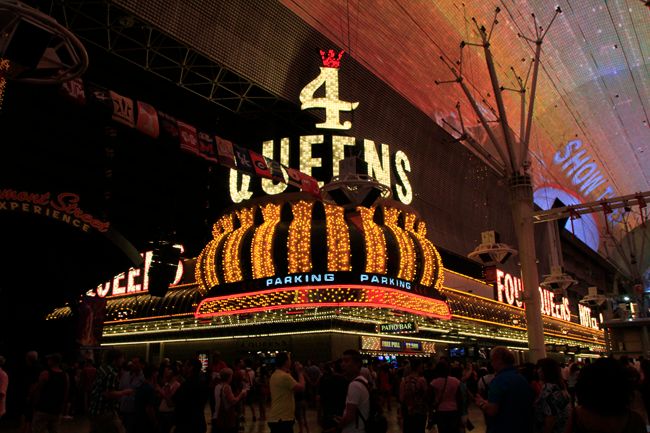 After a pretty late night out (or technically, early morning) it was a late start the following day.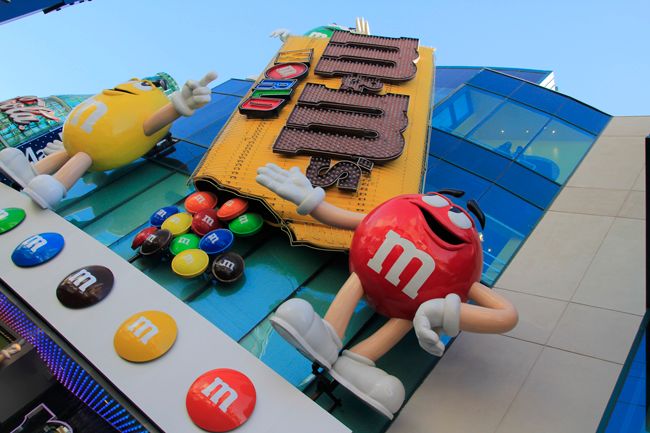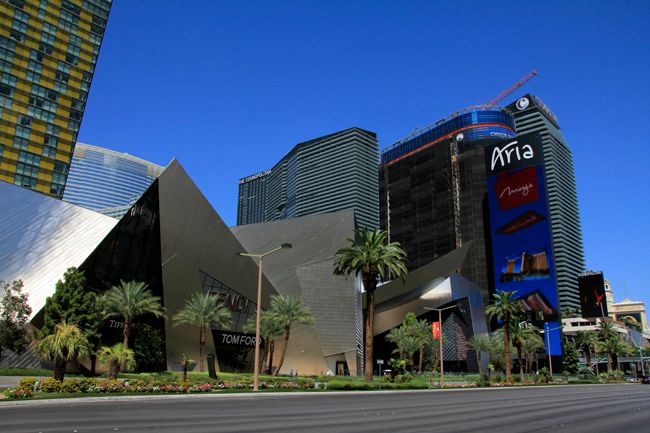 Taking one last look at probably my favourite hotel on the strip – the NYNY:


Complete with lunch from a NY style pizzeria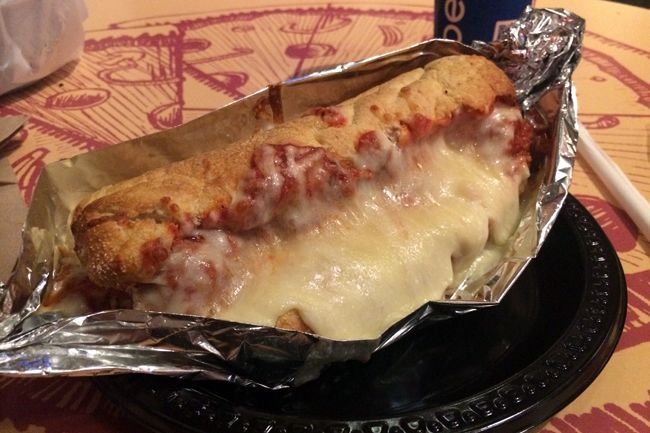 When the time came to return to the airport it was a little frustrating to say the least. I'd arranged to be picked up from the hotel at 12:50 – their recommendation, not mine. So I made it there by 12:40. By 13:00, no bus. By 13:15, still no bus, so I called them. Their answer was "they're ruining a little late…" Finally at 13:35, some 45 minutes late and I was finally on my way.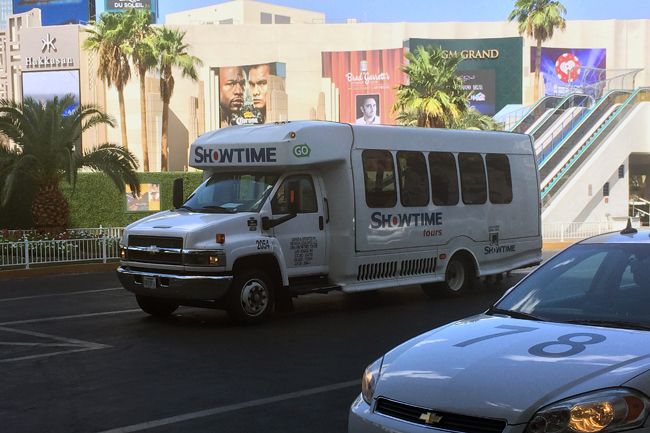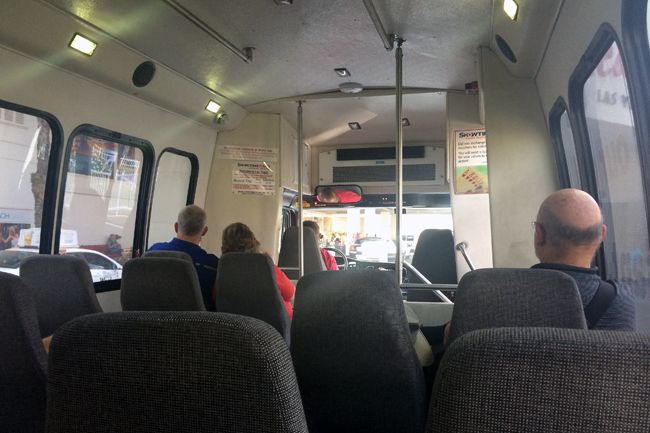 Terrible service. And to make matters worse, the driver just dumped everybody in the middle of the road hen we arrived at the airport!


I made my way over to check in where I was seen to in just a minute or two.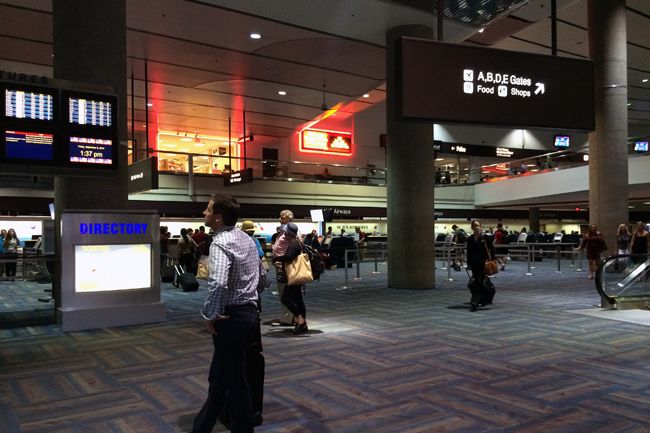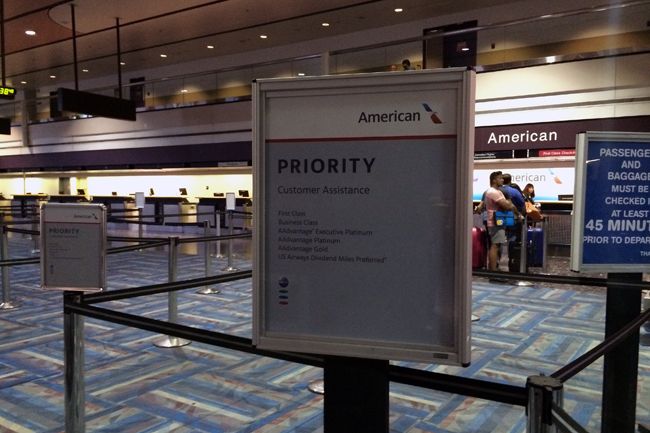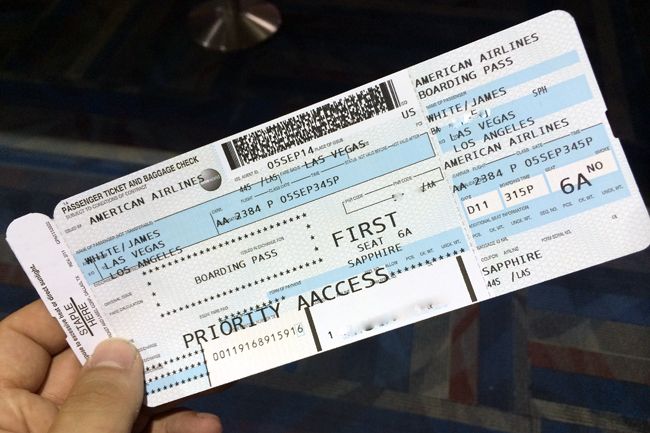 After this I took the slow walk up to security, stopping for a brief look around the museum along the way, although it wasn't all that interesting.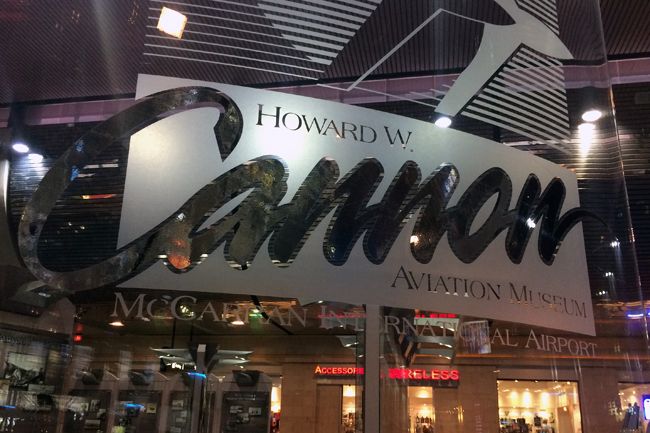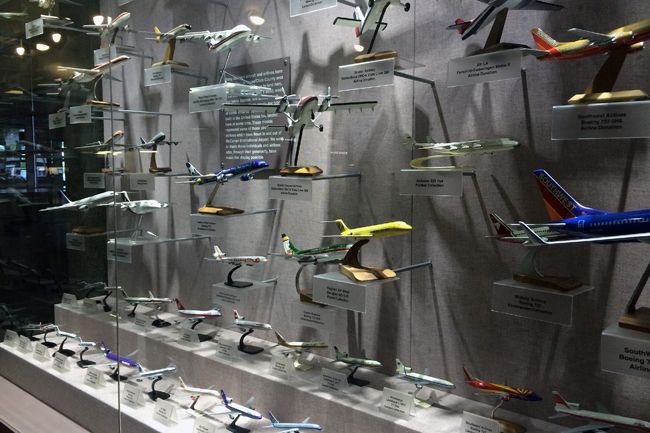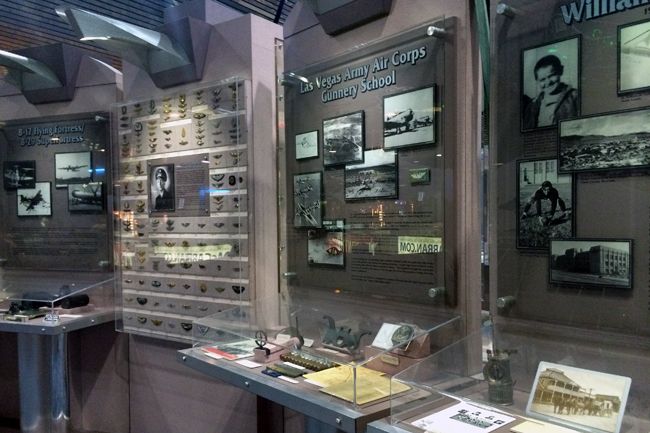 Of course, plenty of slots here: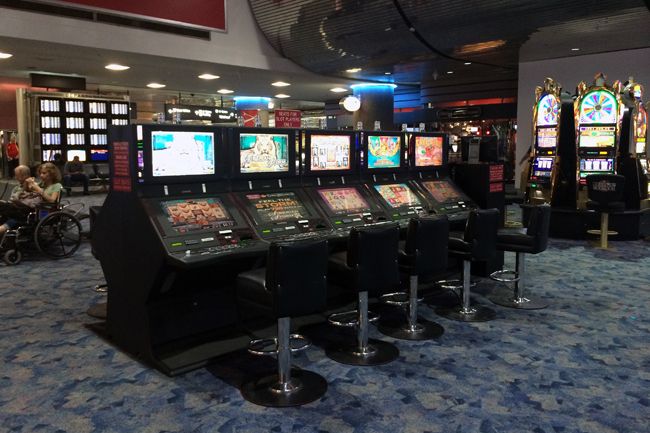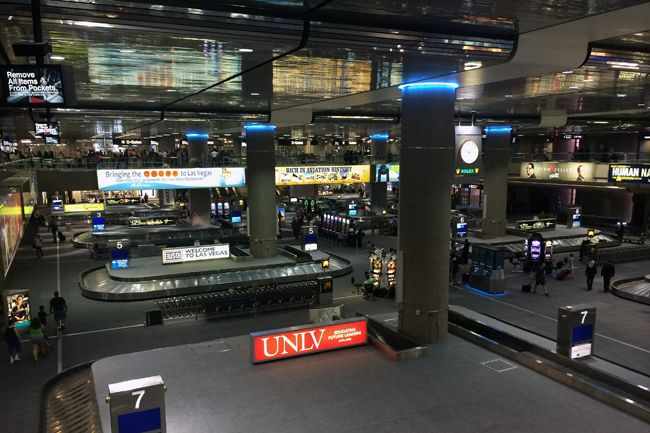 As I passed through security, the following message appeared on my phone.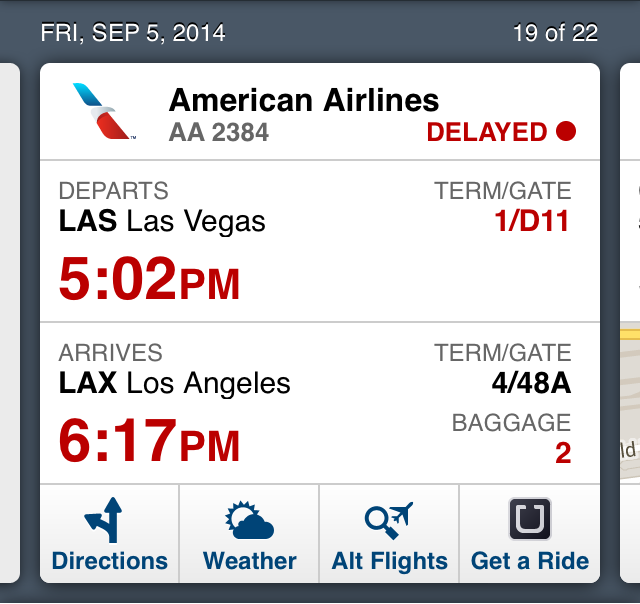 Although the local FID's were saying otherwise.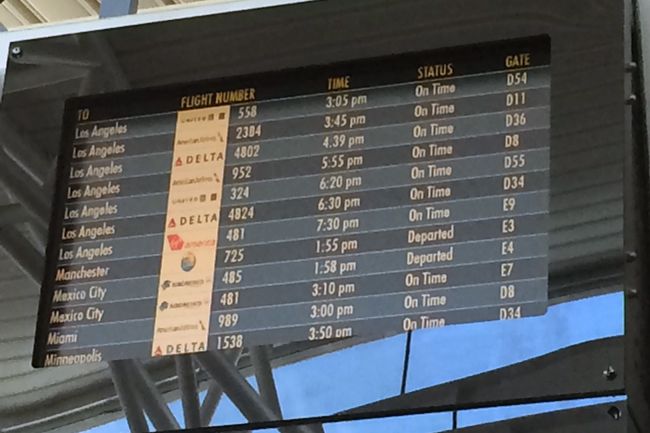 As there weren't any lounges I could use here in LAS – either via OneWorld status or Airport Angel, I grabbed a drink from a stand and sat next to a window to watch what was going on outside.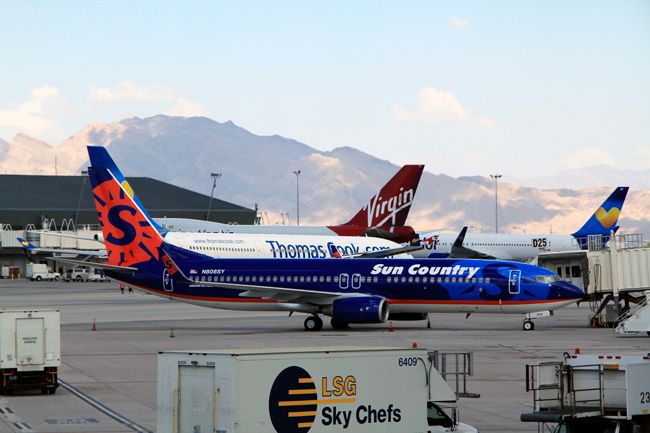 Pretty busy out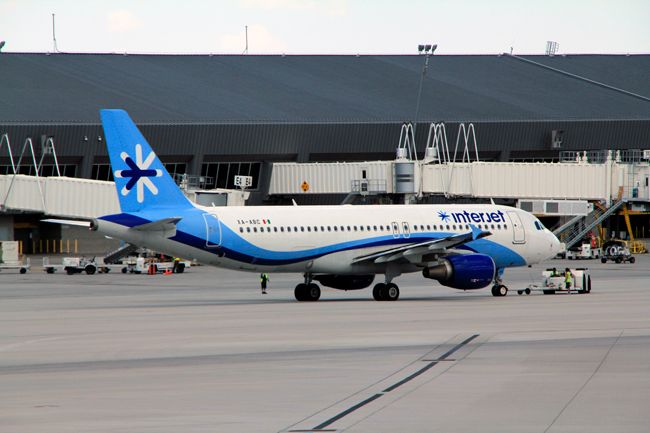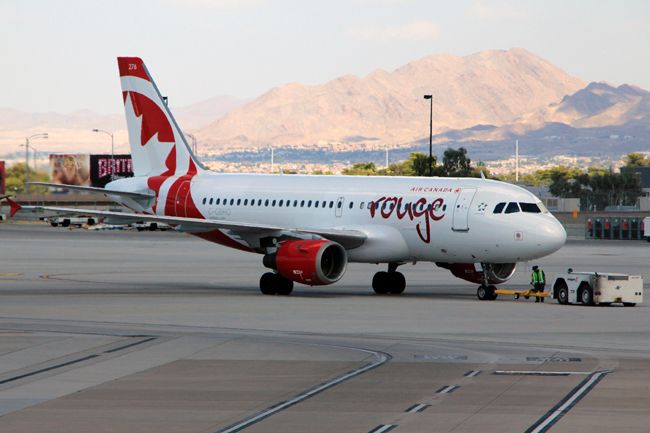 I then made my way down to my assigned gateUpon reaching there, an AA 737 was just pulling in to stand. Hmm.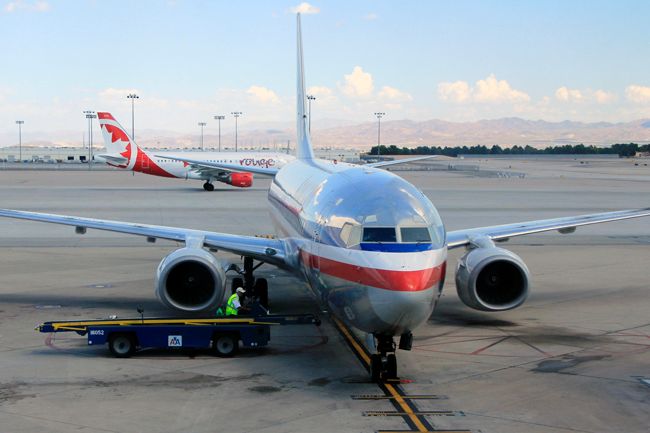 A bit of searching online said this was the inbound flight from LAX and was also due to operate back there, so maybe there wasn't a delay after all? I asked the ground agent and she said that it was all on time… And that I was about the fifth person to say it was due to depart at 5pm! I've since had the complete opposite issue in Madrid where the staff were saying the flight was delayed, but online was convinced we were on time. On that occasion, we departed around fifteen minutes late and ended up arriving more or less on time.


Boarding was announced a few minutes later and I was the first on board



AA2384
LAS-LAX
September 2014
Boeing 737-800 / N957AN
Seat: 6A / First Class
Scheduled: 15:45/17:00
Off Stand: 15:39
On Stand: 16:45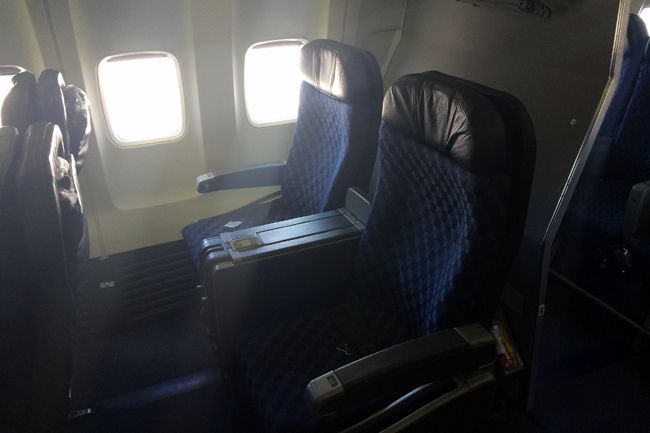 Initially I did have a seatmate, however as soon as it became apparent the cabin wouldn't be full, they moved to the row in front.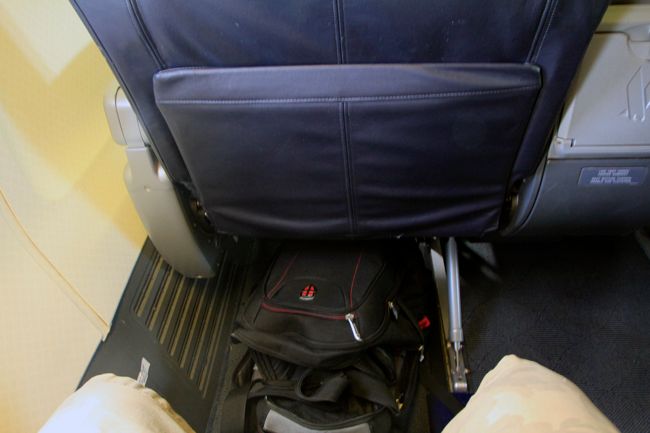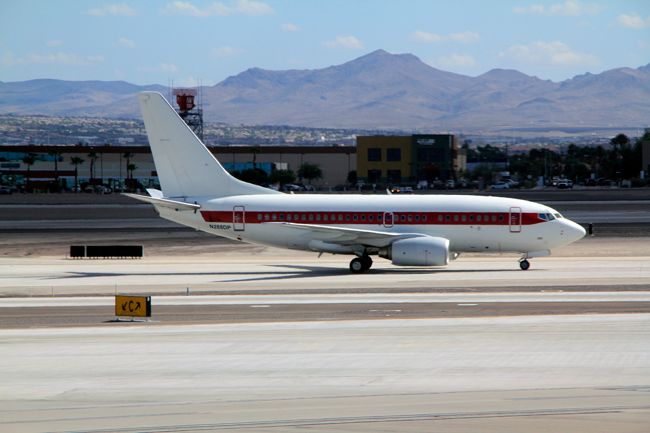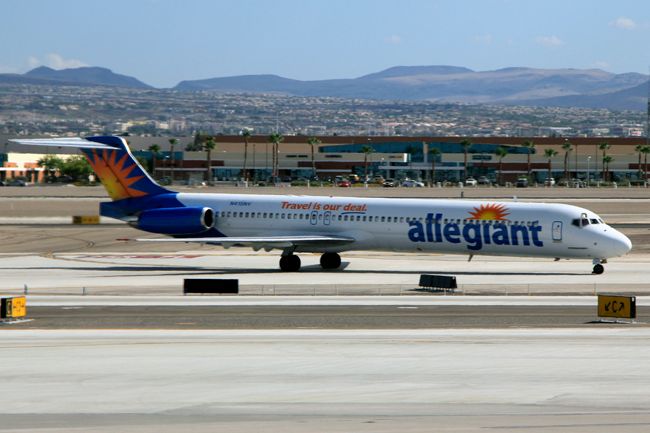 During boarding, the now standard beaker of water was handed out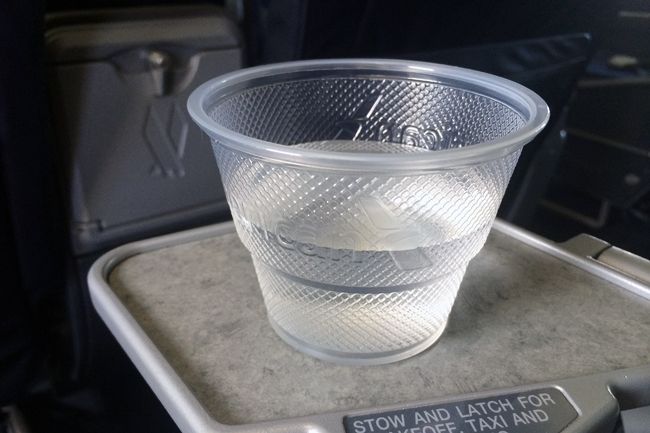 We pushed back more than a couple of minutes early and made a long but speedy taxi over to the active.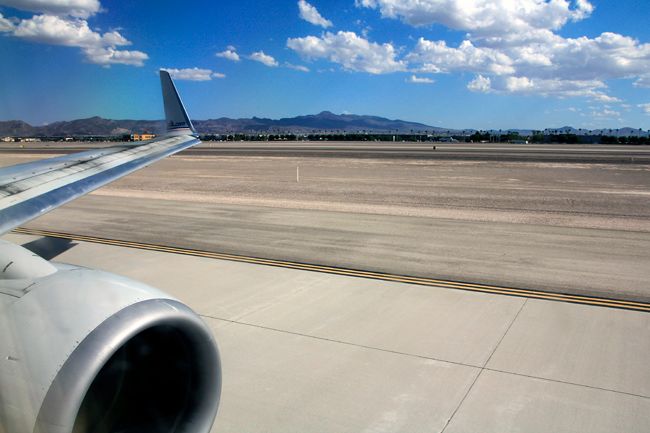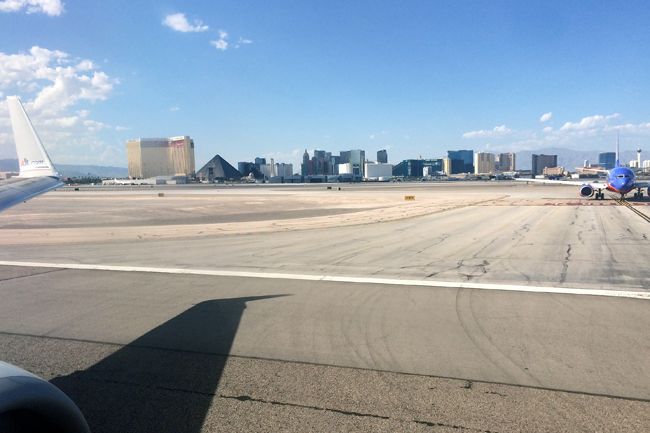 We departed and spun around to cross the desert over to LA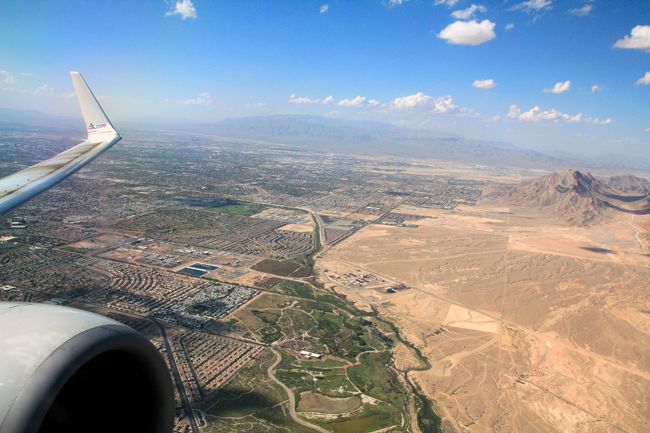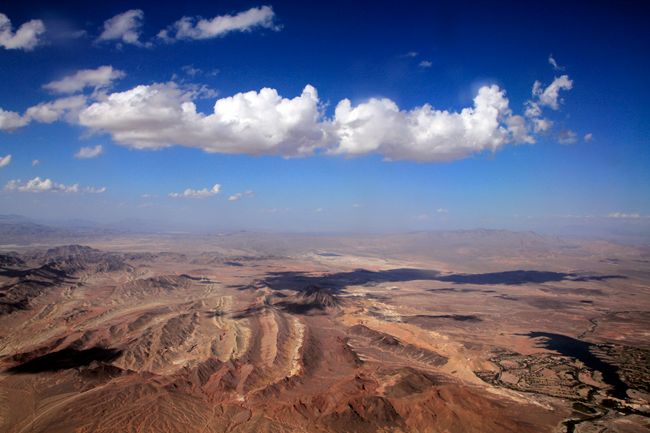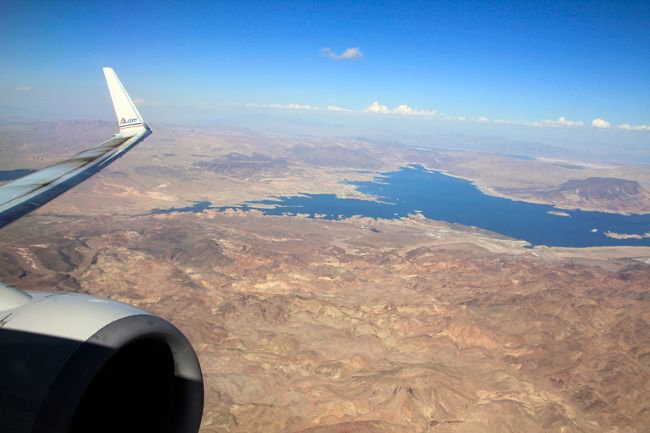 The crew started the drinks run. I was expecting the service to be identical to the one I received on my TPA-MIA sector as the flight was under an hour, however the snack basket that was present on my PHL-TPA sector appeared and I chose some biscuits.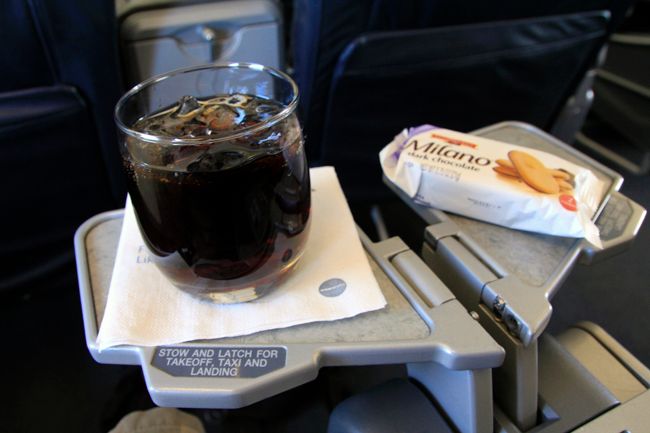 Once I had finished, the mass urban spread of LA had come into view, and the captain had given the instruction for the crew to prepare for landing.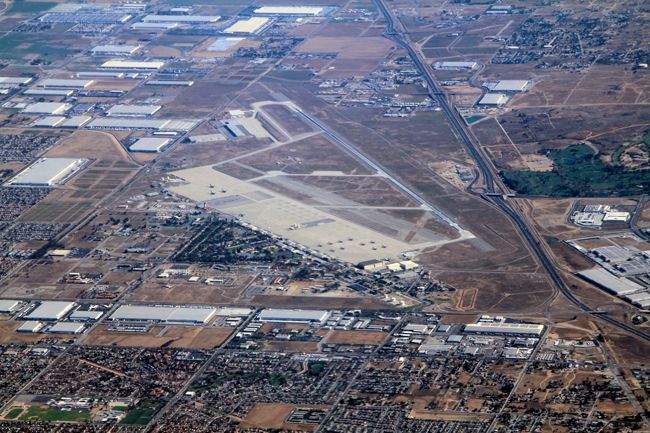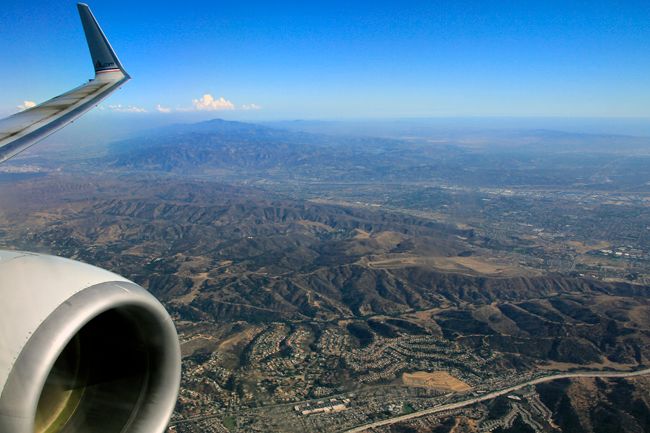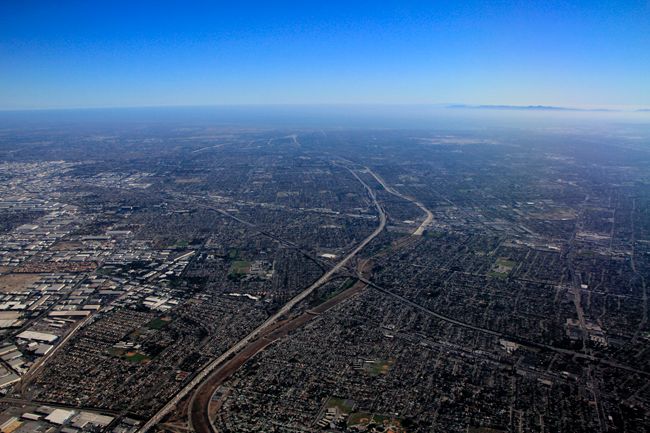 On approach we had some company – which meant we would be landing on 24R.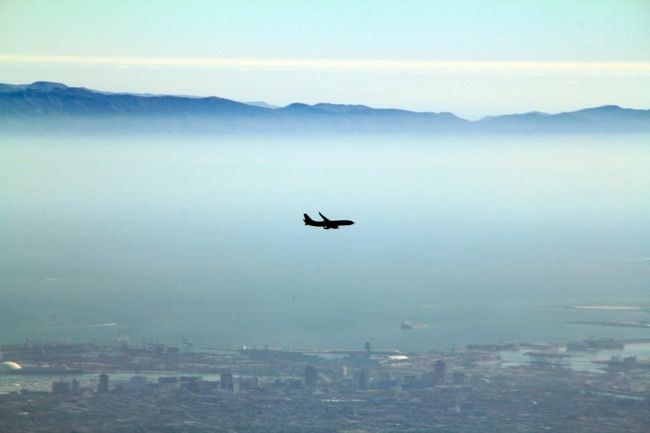 We did indeed land on this runway and then made a pretty long journey over to the AA terminal.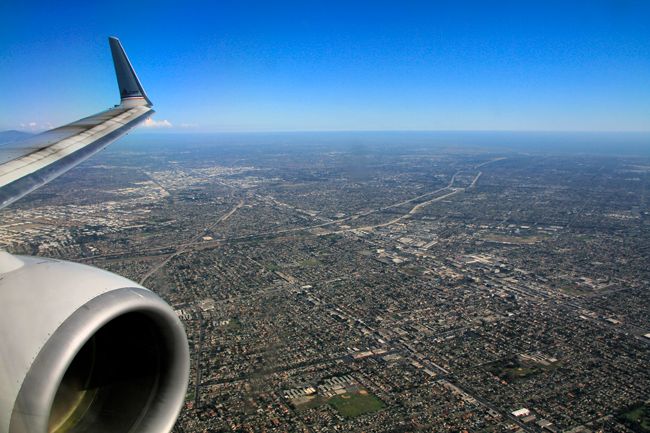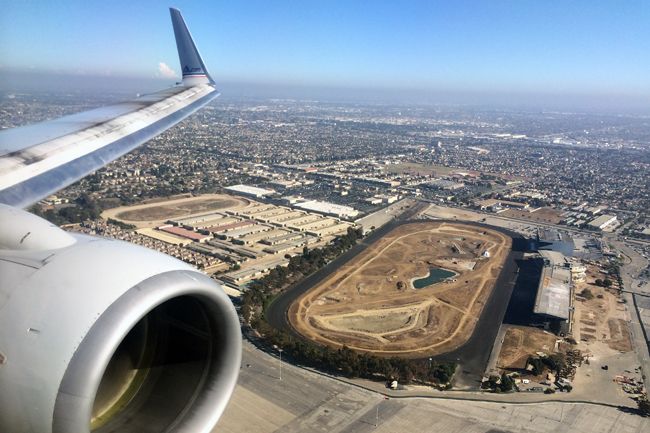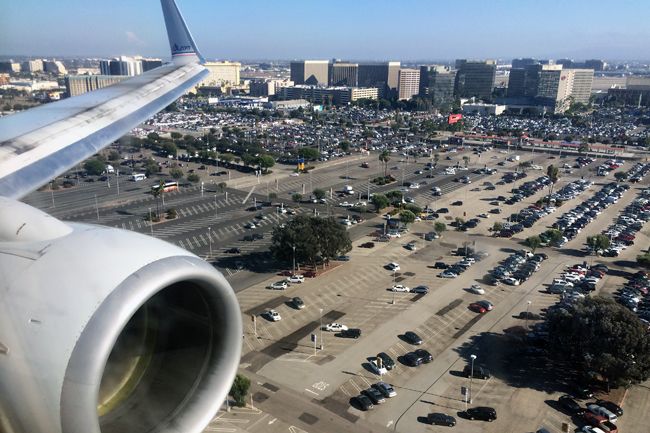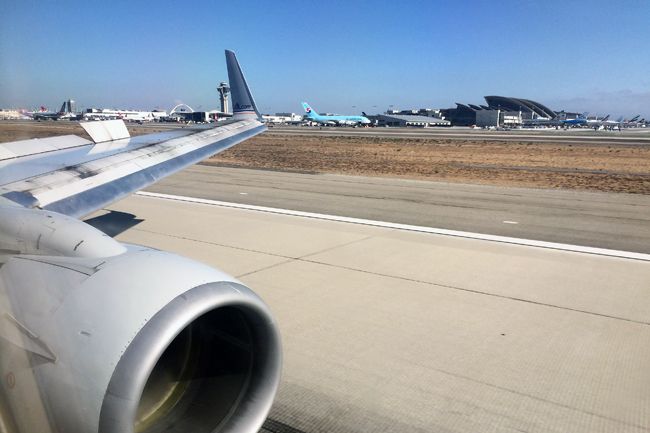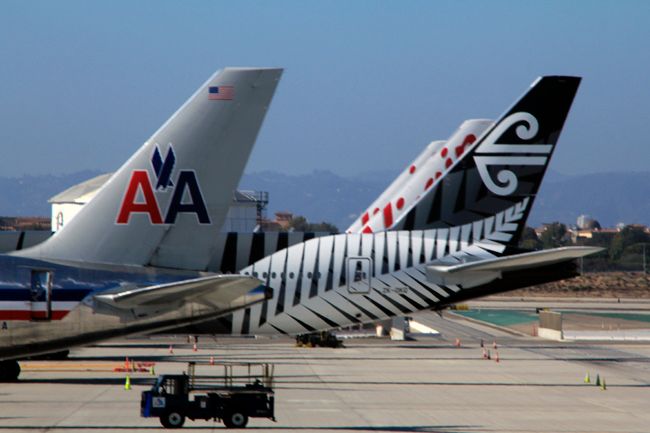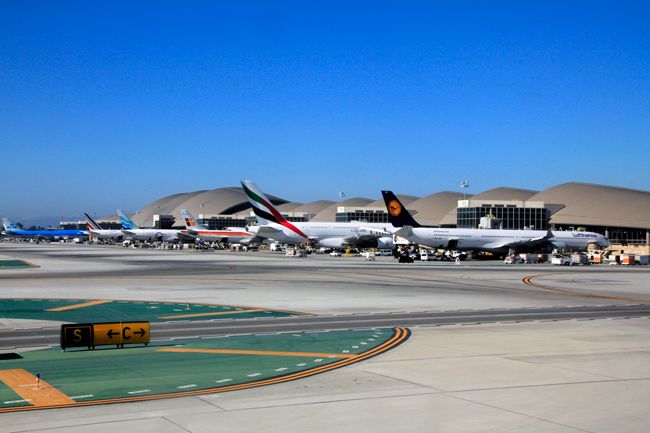 Upon arrival on to stand, it was only a couple of minutes or two until everybody was released, and it was off through to baggage reclaim.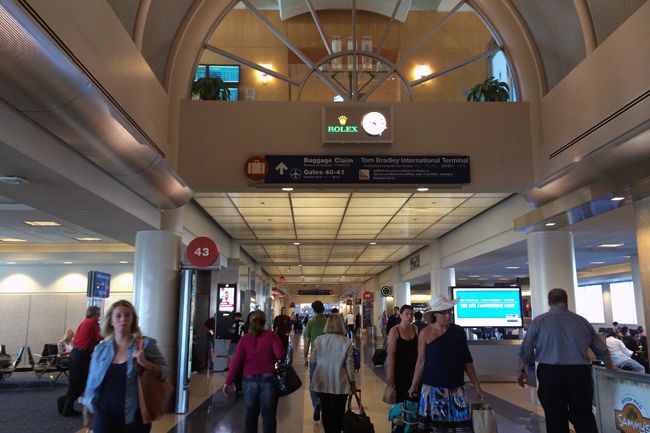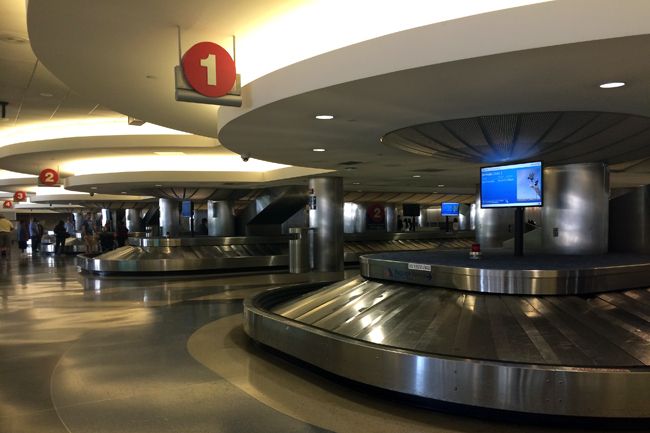 There was a wait of around fifteen minutes until the belt fired into life – and then a further ten minute wait for my bag to appear. Despite my bag having a priority tag, I've noticed on this trip that they don't seem to mean much – as mine was one of the first priority tagged bags to appear on this occasion, whilst many more regular bags came and went. It was then outside for the shuttle over to the Hilton at LAX, which arrived after around ten minutes.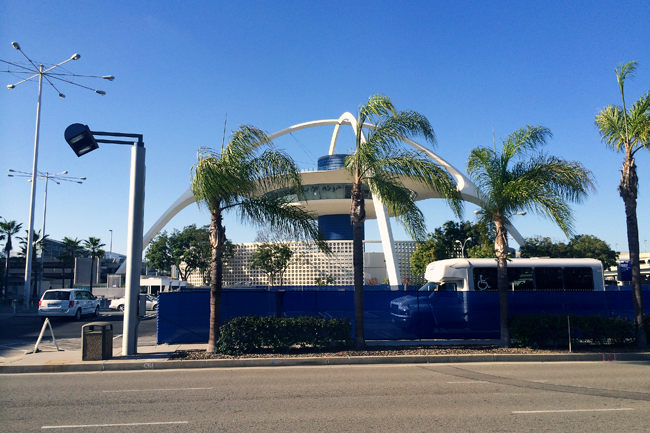 Passing an iconic building on the shuttle
Once more, I was given an upgraded room – and once more, I had more than enough room to spread out.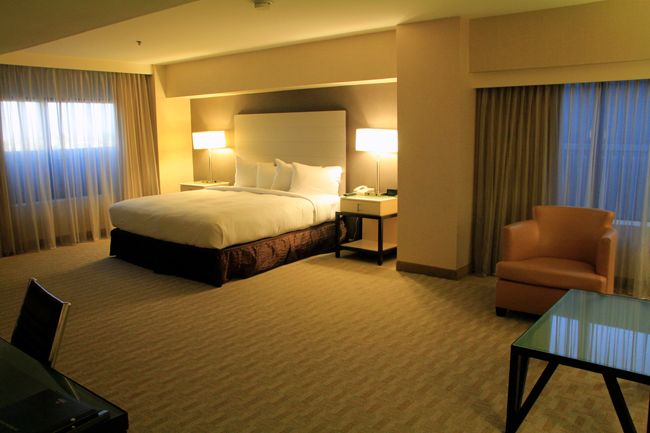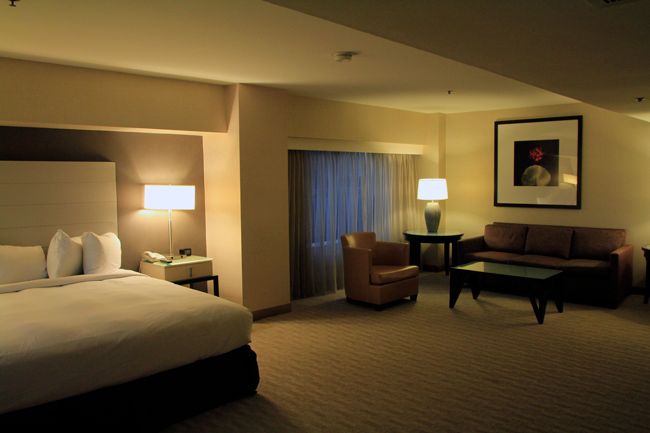 The view of the arrivals was decent enough too.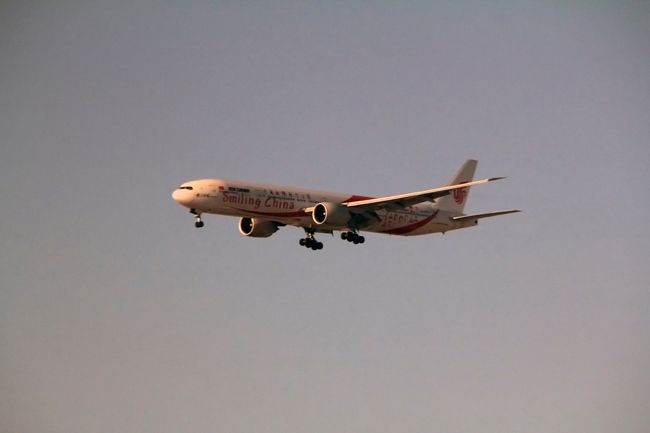 As transportation options in LA aren't brilliant, the rest of the evening consisted of venturing out to Denny's for some dinner and watching rubbish on the TV. I didn't feel like I'd missed out too much though. Much like Miami, earlier on this trip, I'd visited Los Angeles at least a dozen times previously so wasn't really missing anything I hadn't seen already.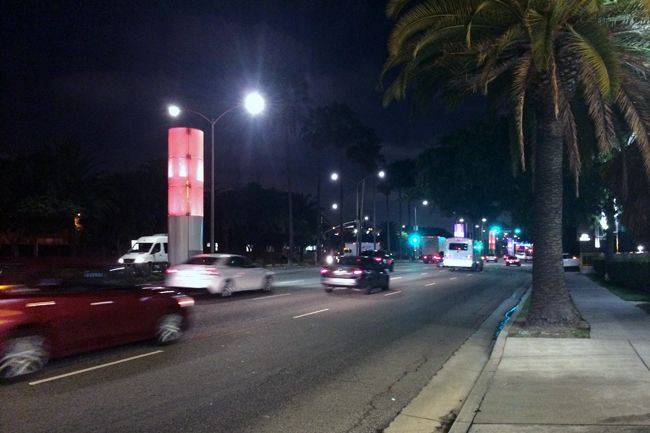 Luckily, local a.netter The777Man was available the following day so was able to take me around the area. First off we visited Imperial Hill which gives a great view over LAX: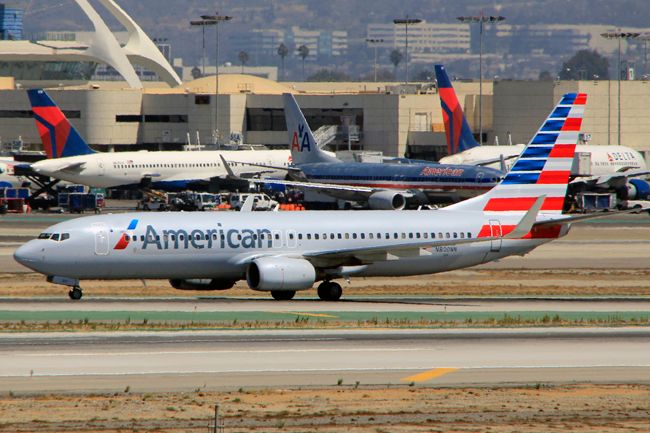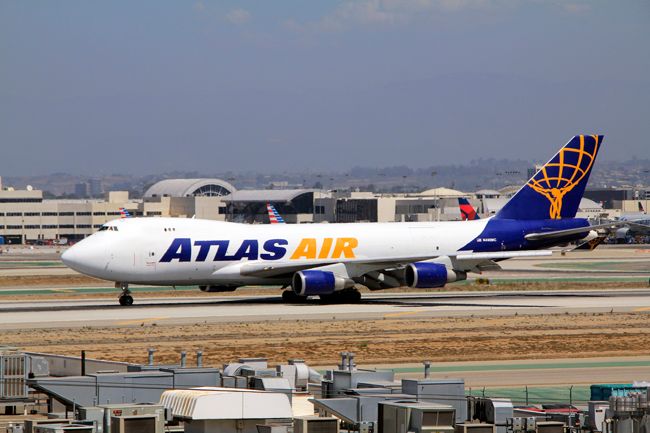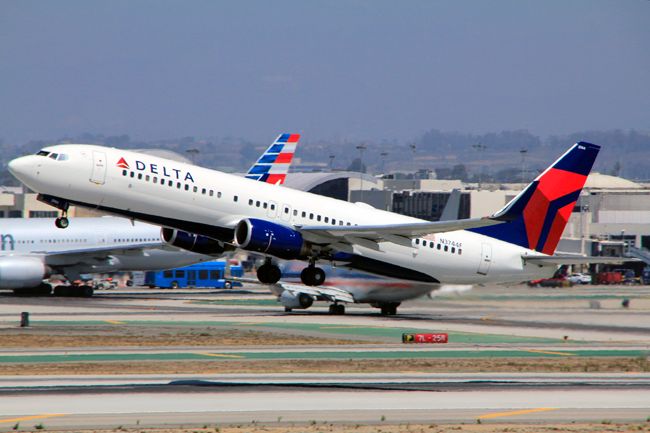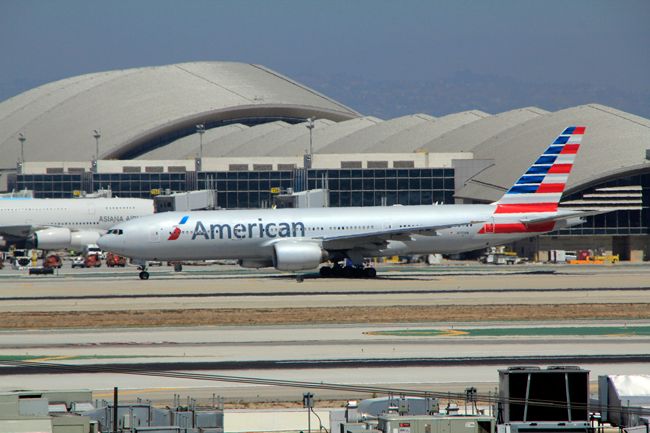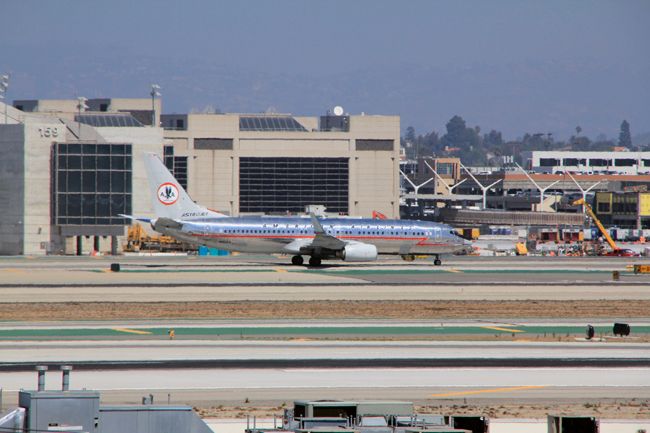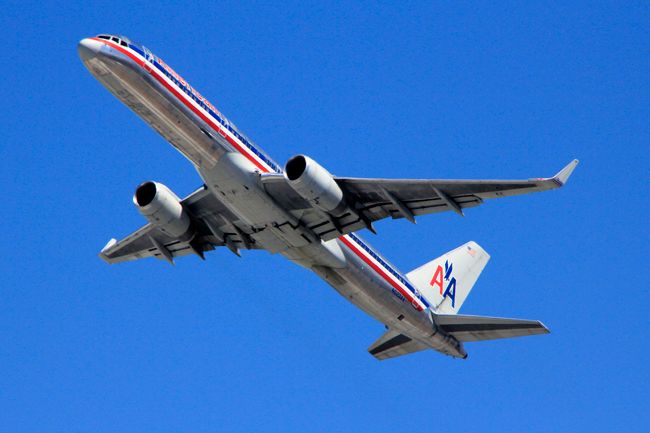 After this we made the drive to Hollywood: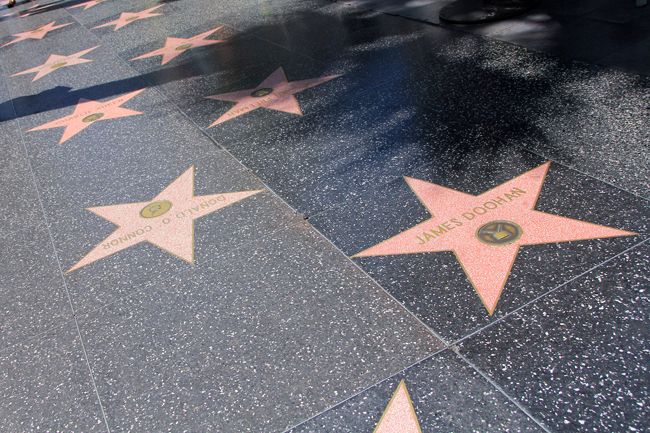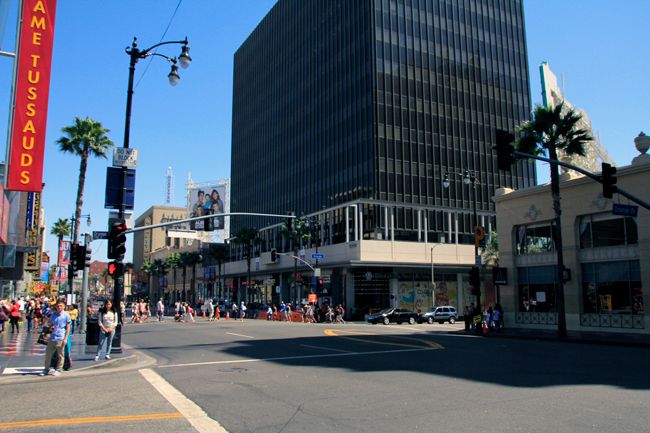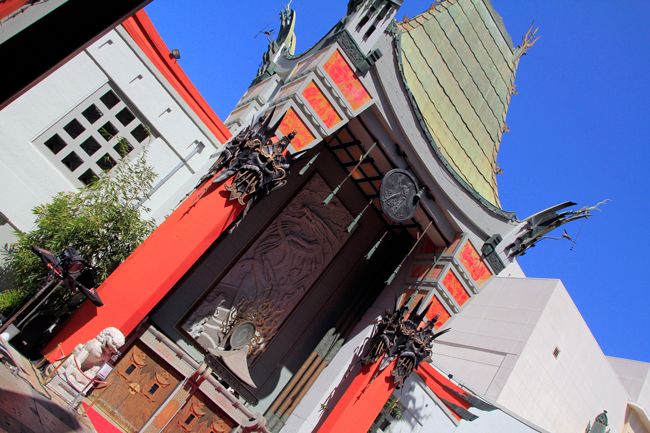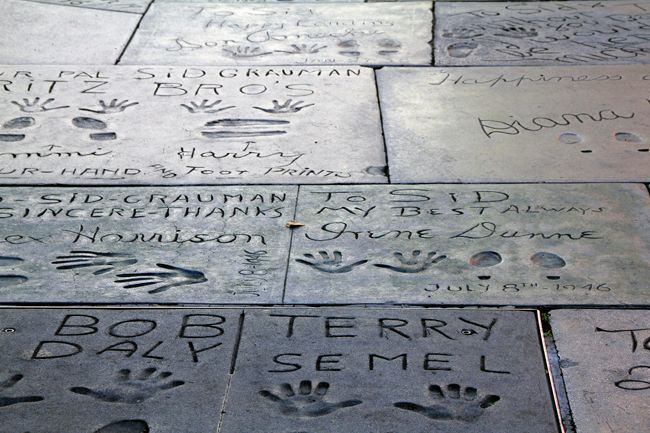 Before heading in the direction of Griffith Park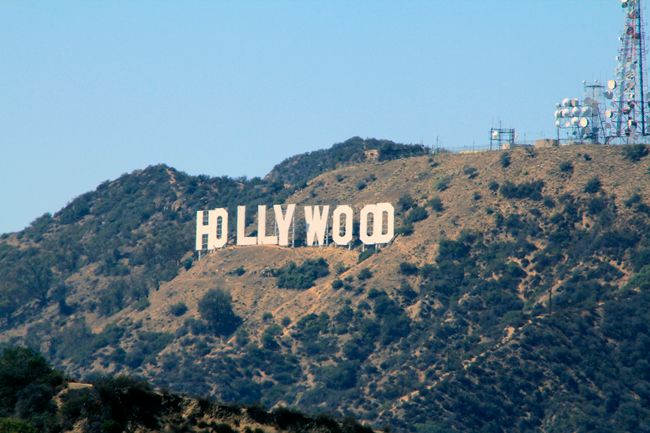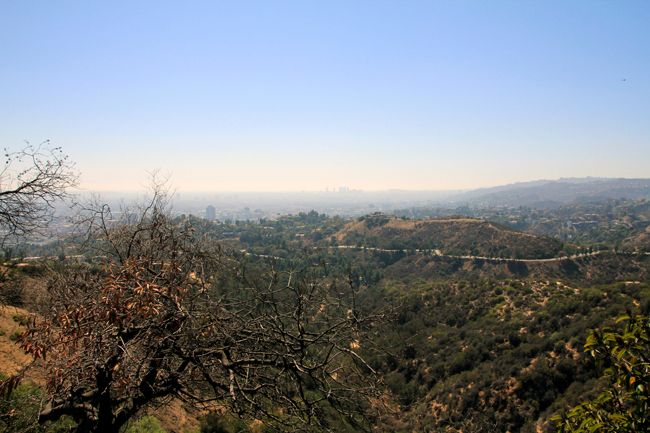 We then headed back towards the airport for an In-N-Out burger: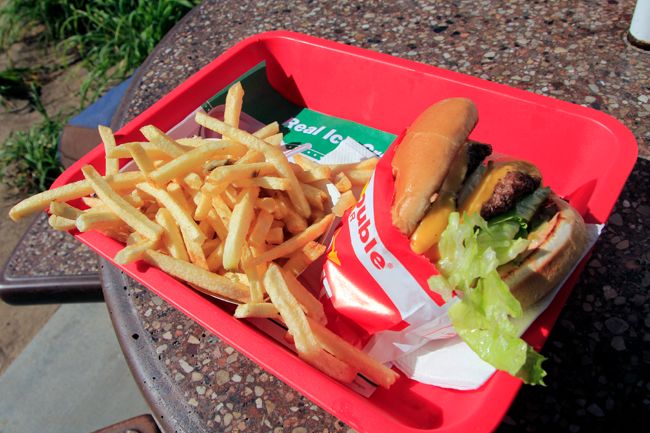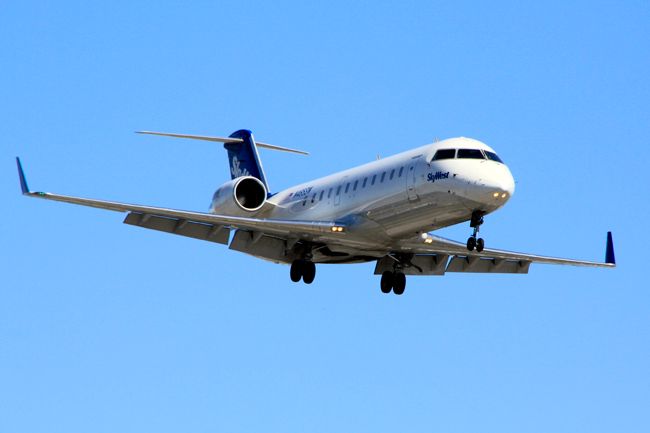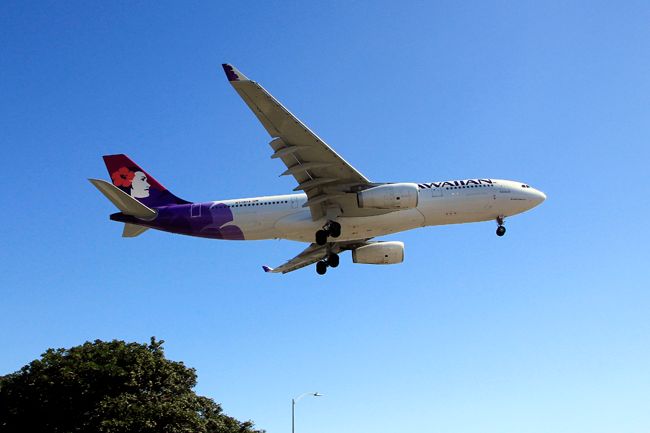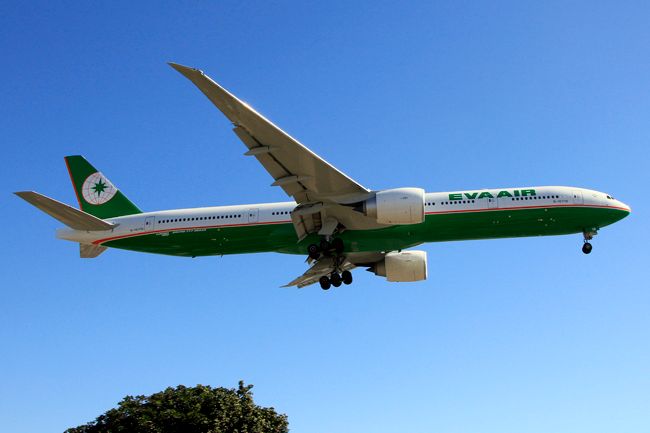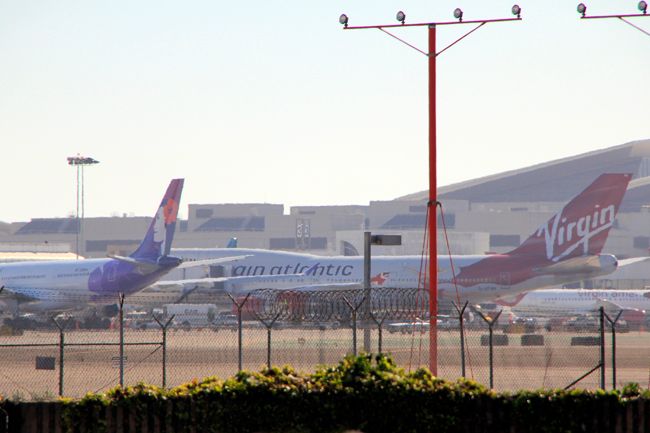 Lady Penelope – my most flown aircraft.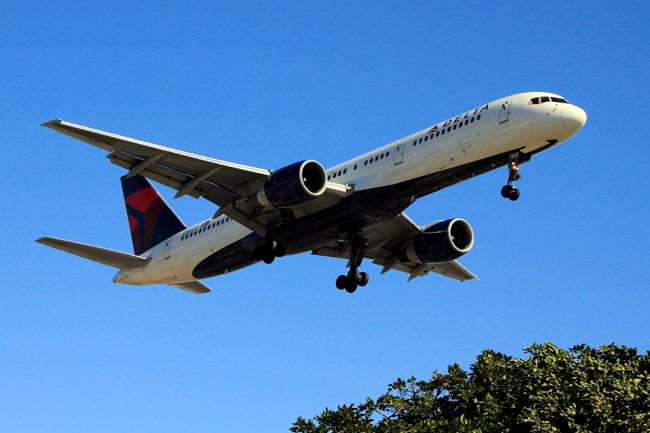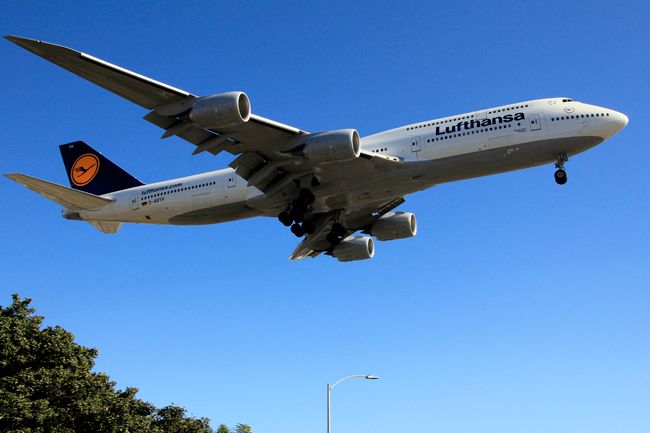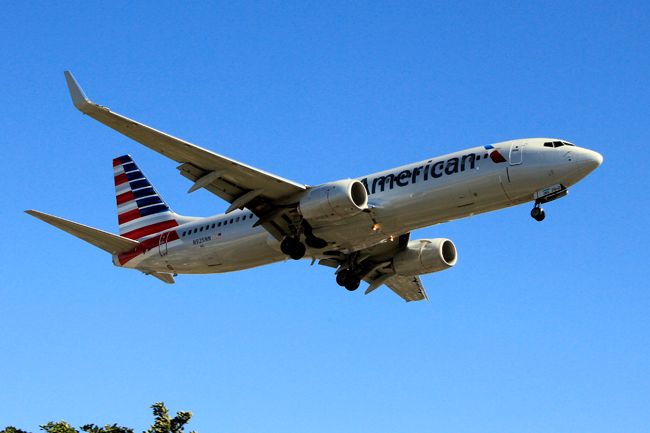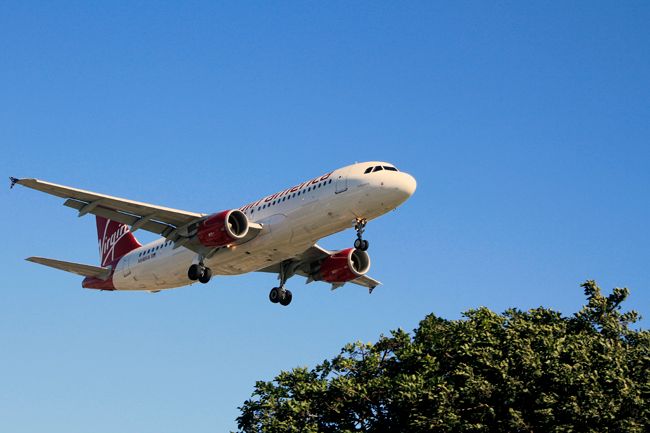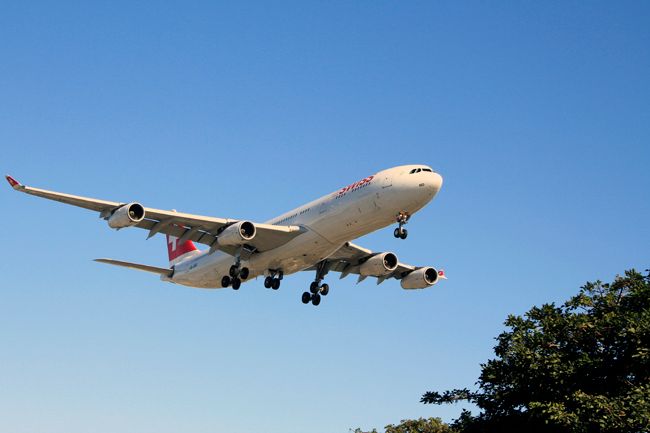 We then headed back up to Imperial Hill for my final hour or so in the USA.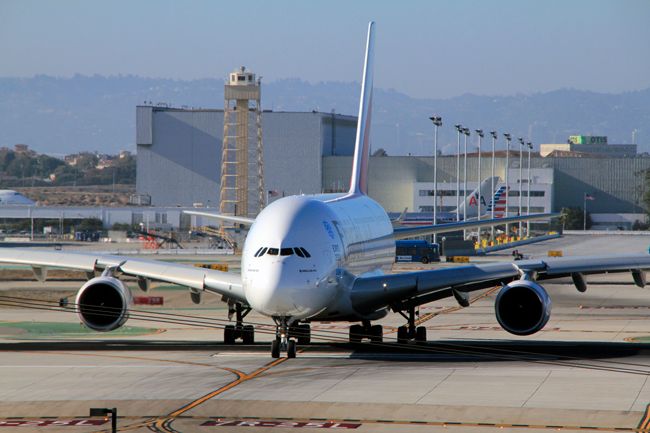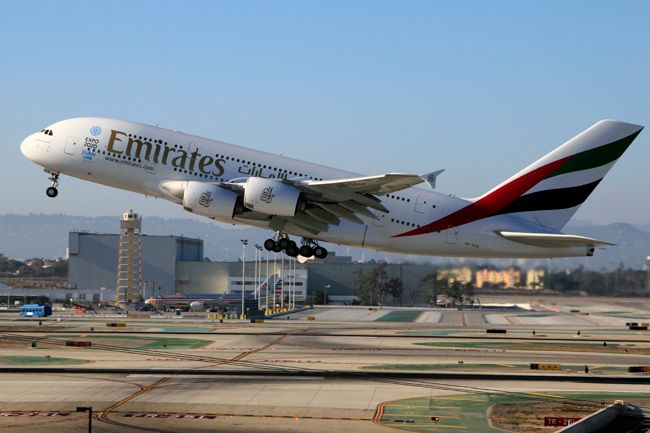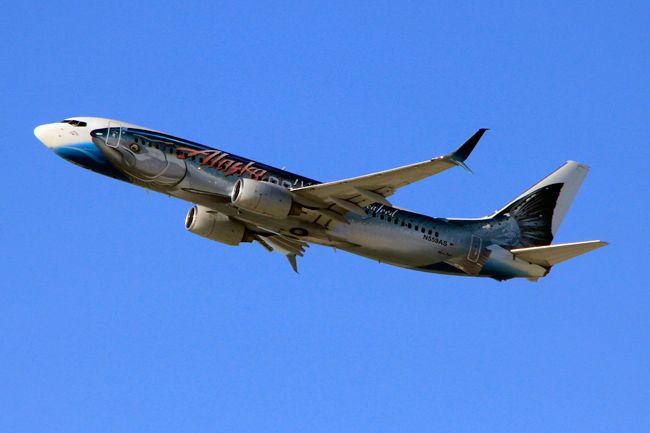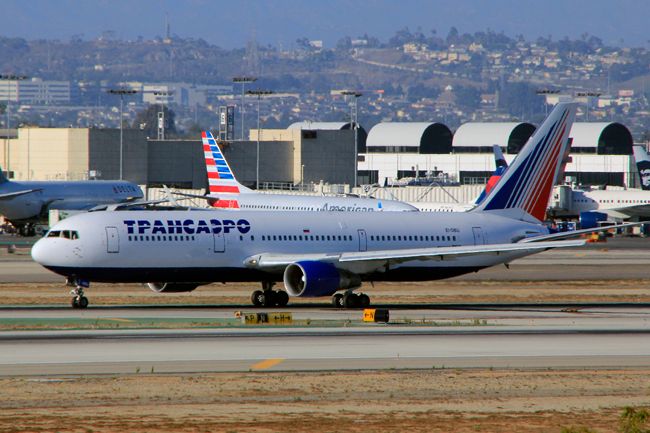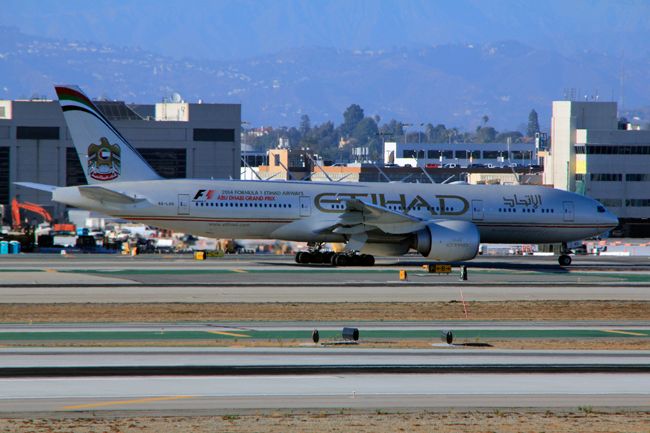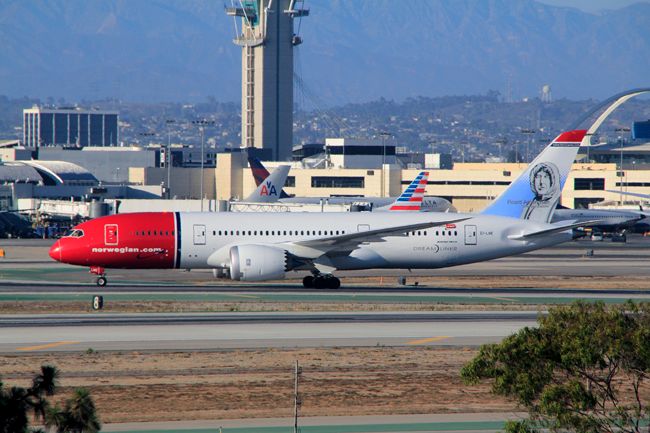 Unusual to catch one of these in working order. The previous days flight was operated by a Euro Atlantic 777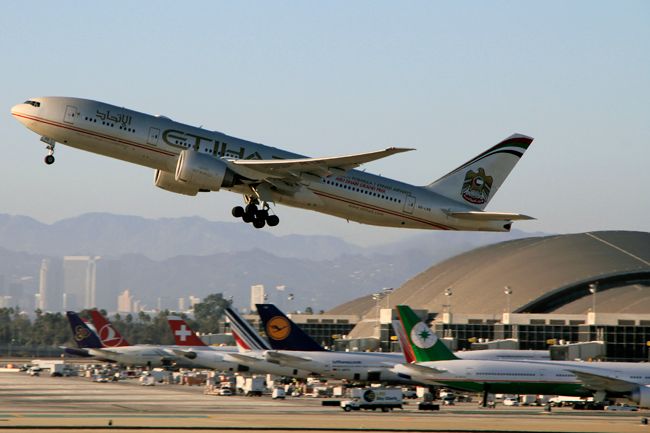 After watching this one, it was time to head off to the airport. Thanks for the great day out Lars – very much appreciated!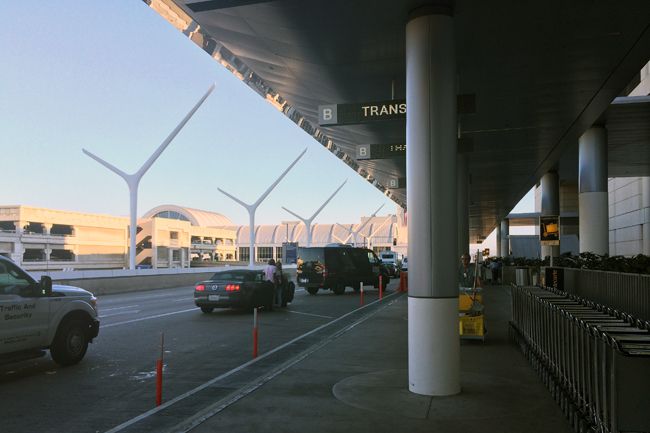 After arriving at LAX, I headed over to a pretty quiet check in area where I was seen to pretty much straight away, and without so much as a word said.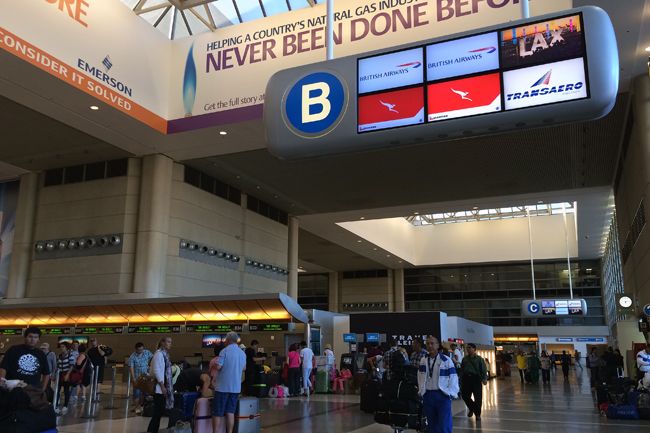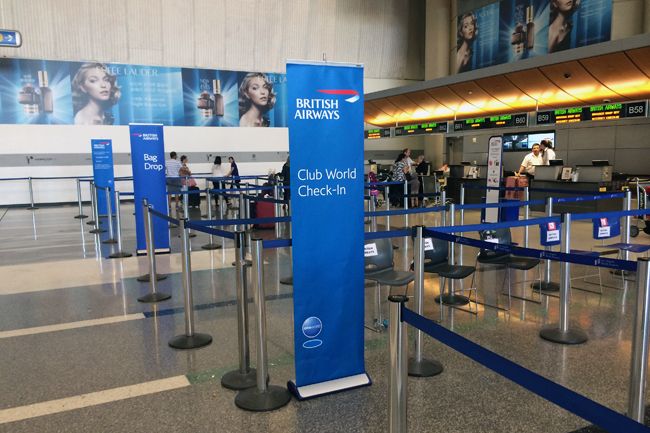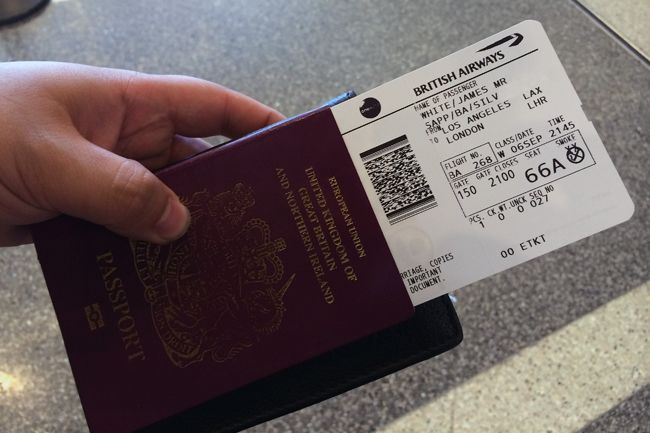 When I noticed once again that the agent failed to put a priority tag on I queried it. The response was "it doesn't need one, but I suppose I can put one on anyway". Gee, thanks. Although I've since learned that OneWorld Sapphire card holders aren't entitled to priority baggage, and it turns the MH check in staff I'd encountered on a previous trip were obviously just being very kind.
I headed through security and up to the new OneWorld lounge.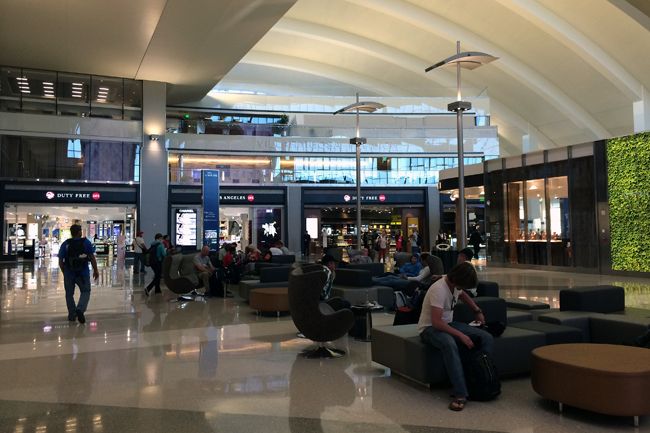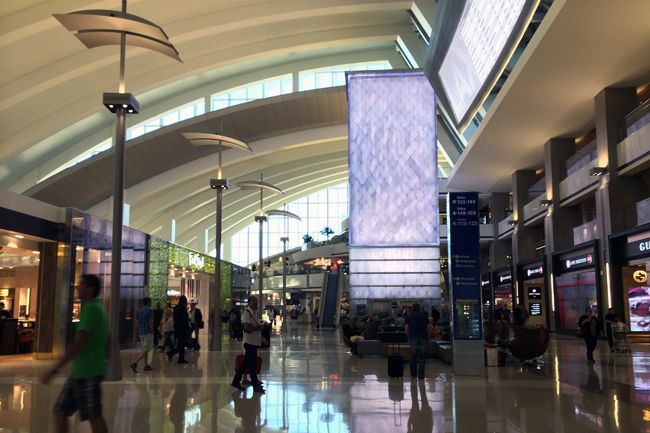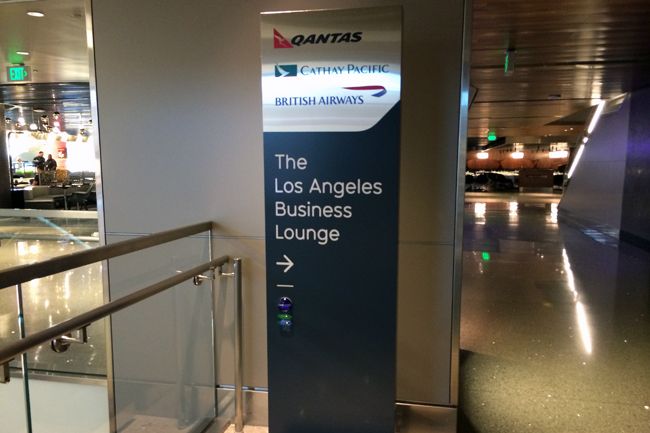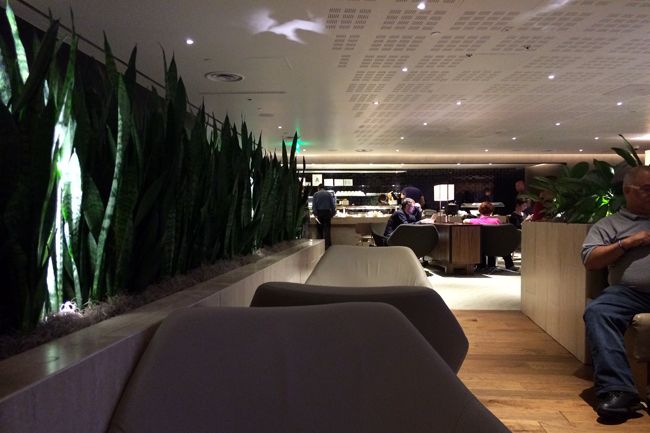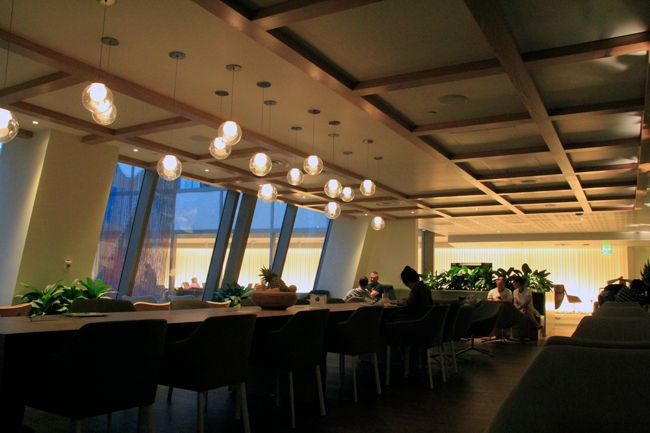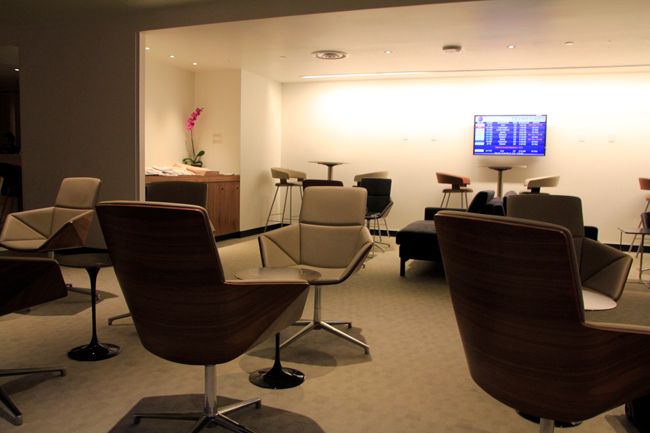 Interesting how the only newspapers on offer were UK ones.
The hot food selection was good enough.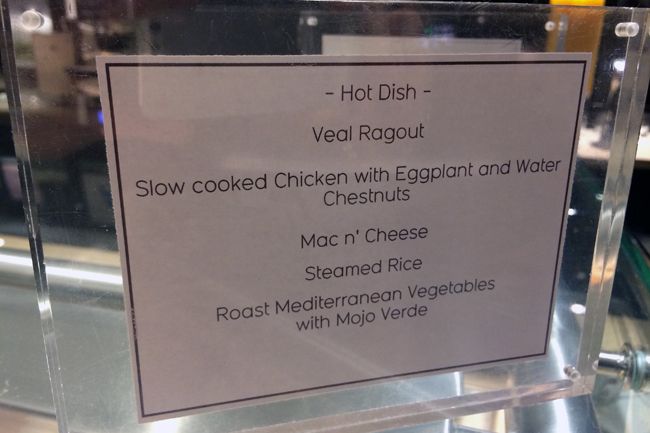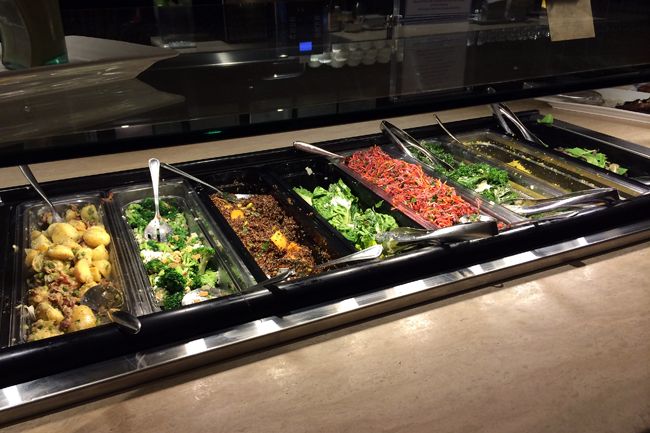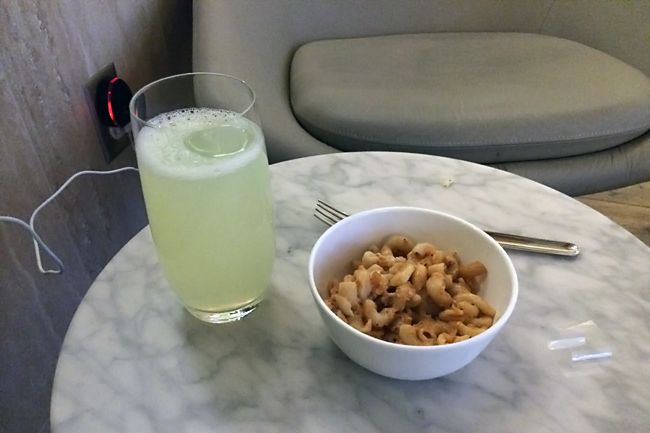 The cake selection was where I got my monies worth however.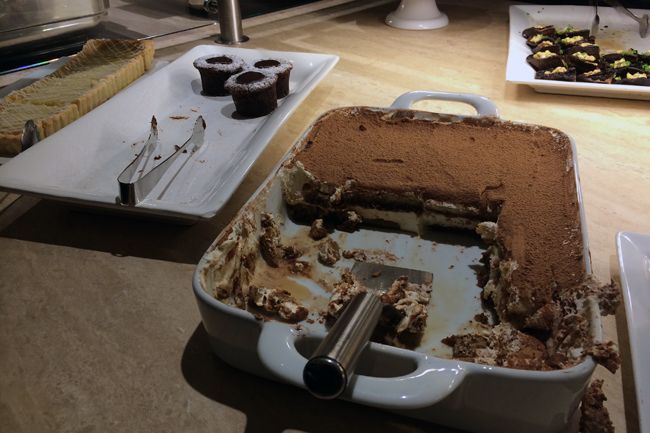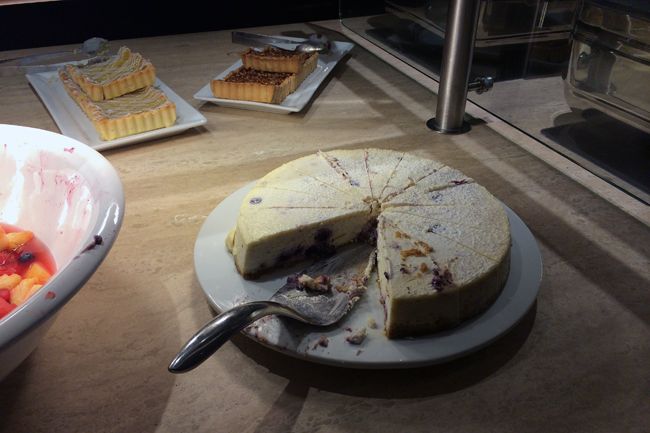 Around forty five minutes before departure, I headed downstairs, to find G-XLEE on stand.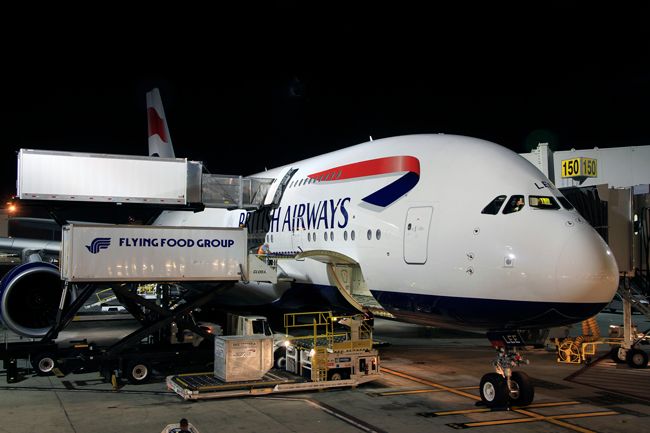 As the boarding process was being announced, pretty much everybody decided it was their time to board, despite the ground crew being quite insistent that boarding would be done by row number.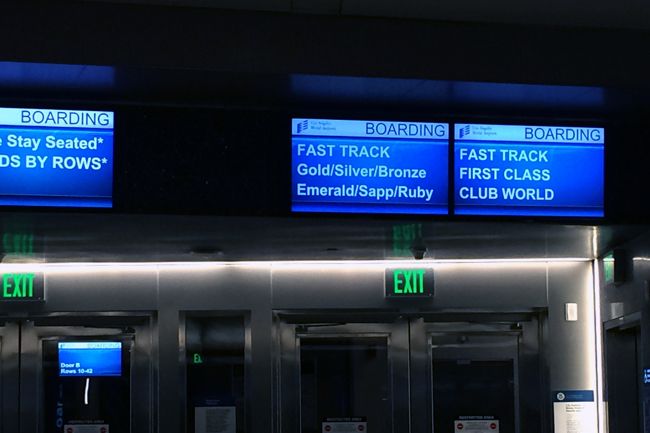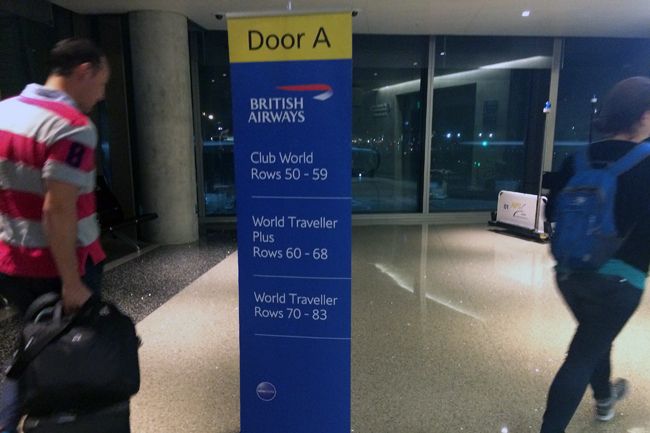 All this succeeded in was making everybody crowd the gate area. Boarding was held up slightly, by the guy in front if me complaining to the ground staff that he was entitled to an upgrade due to the fact he was a frequent flyer. I caught a glimpse of his card, and he was a OneWorld Ruby… Hmm. He then got completely lost due to the fact there were two jetbridges downstairs and one upstairs. Maybe not quite that frequent then, at least on this route.



BA268
LAX-LHR
September 2014
Airbus A380 / G-XLEE
Seat: 66A / World Traveller Plus
Scheduled: 21:45/16:00
Off Stand: 21:44
On Stand: 15:48
Once I did get on board I found the usual pillow, blanket, headphones and amenity kit waiting.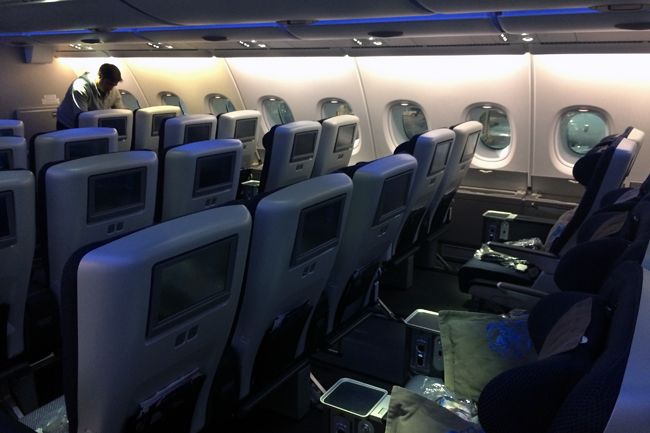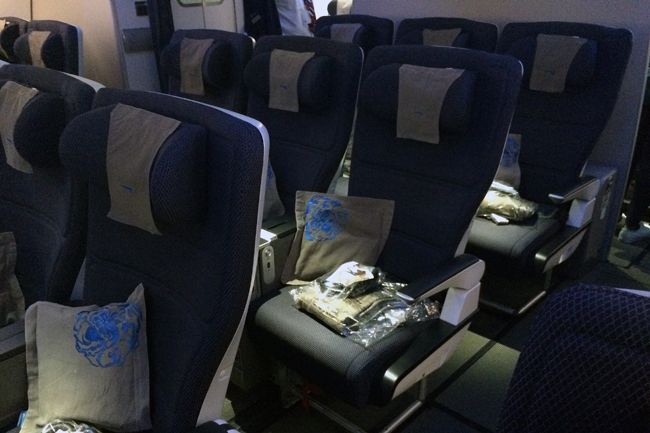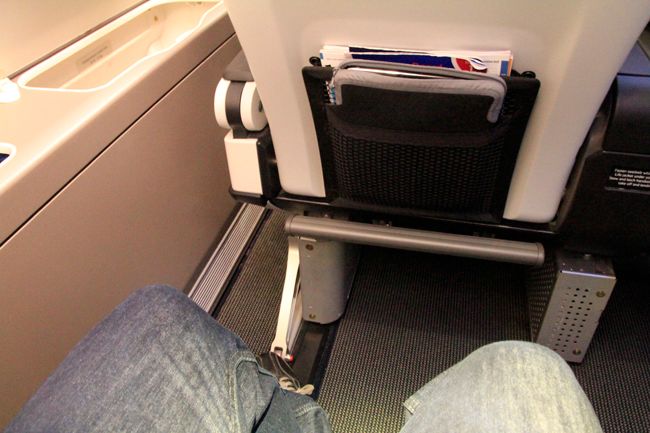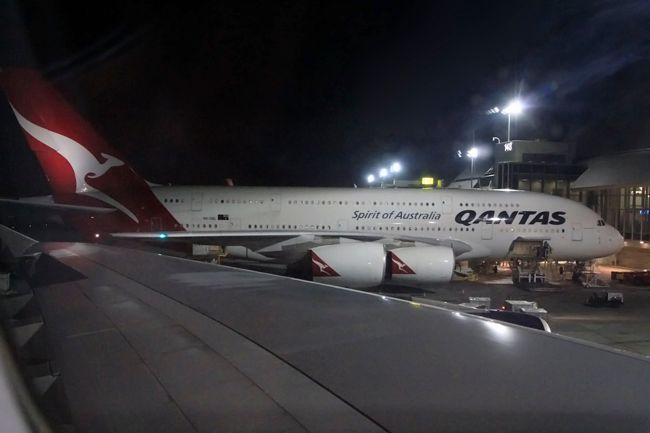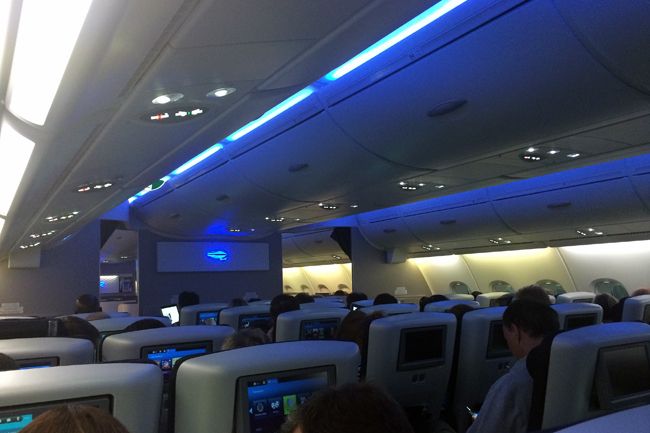 Once most were aboard, menus and pre boarding drinks were distributed.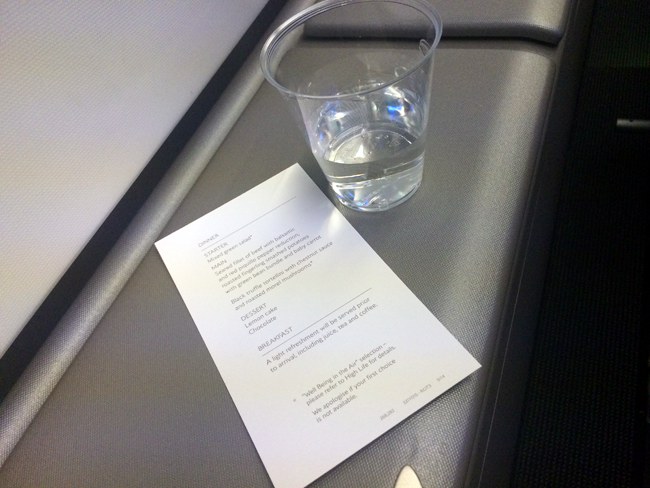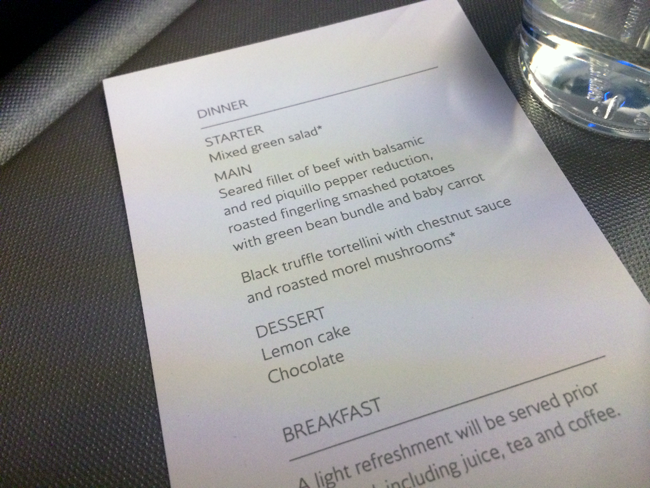 The captain welcomed everybody and announced a flying time of nine hours and thirty minutes.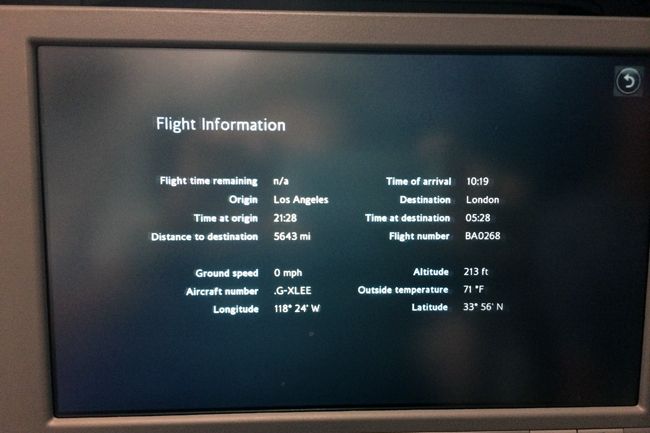 We pushed back a minute ahead of schedule, although we then sat and waited for a good fifteen minutes to get going. Once we did, it was a short journey out to the active. The only other aircraft ahead of us to depart was a VS A346 – so pretty much a head to head race to LHR! I'm pretty sure we won, as it was one of only two VS A346's in the new livery, and I didn't see any around when we arrived.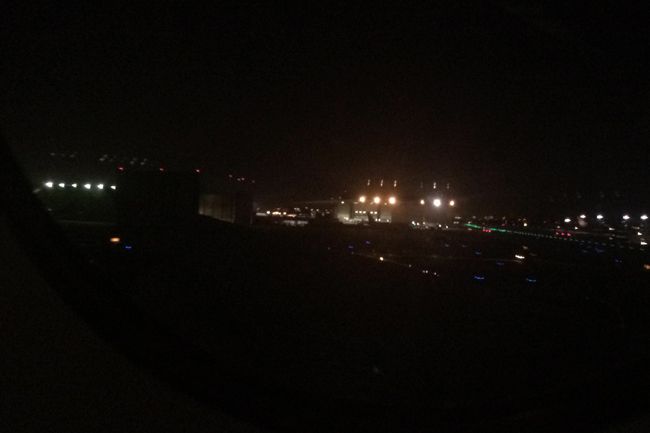 We ambled into the air at 22:10 local and made the standard two left turns over the ocean to set us on course for London.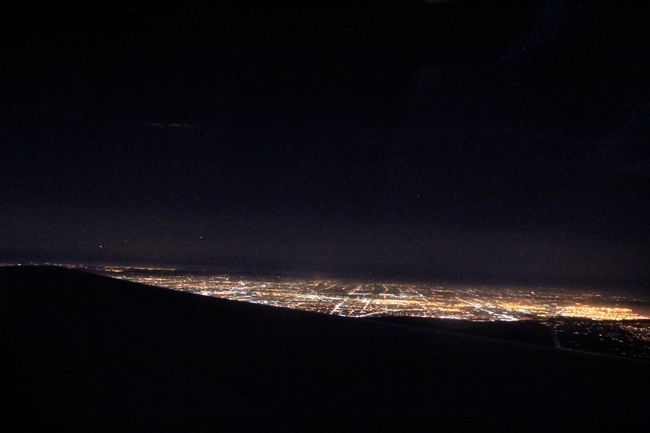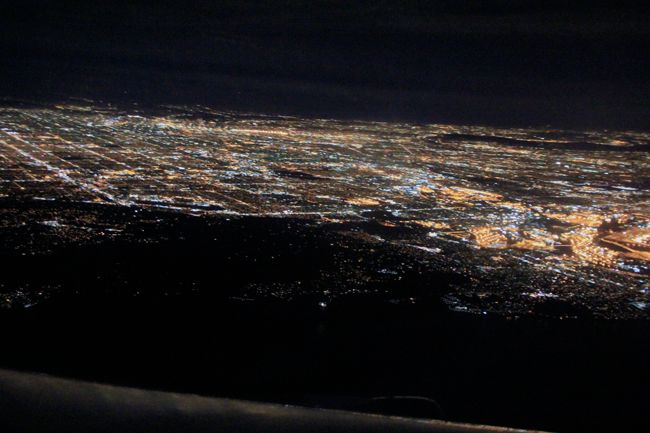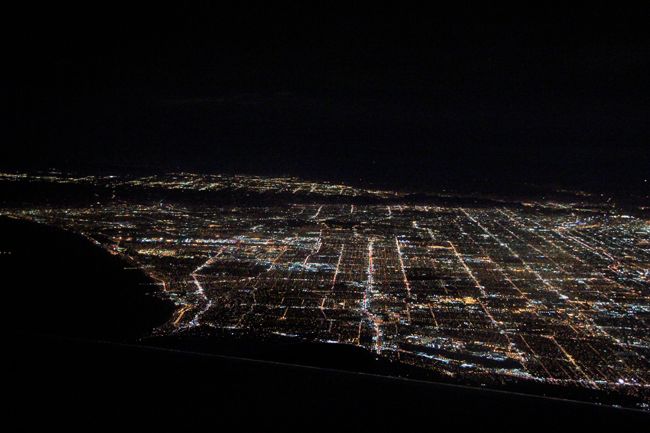 Around twenty minutes after departure, the drinks service started.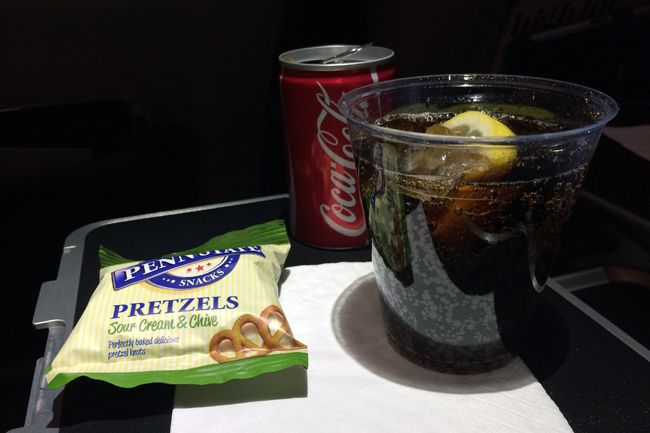 Followed around thirty minutes later by dinner. I chose the beef.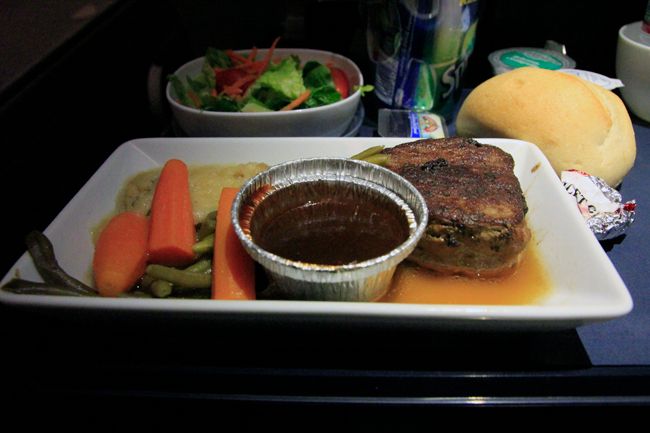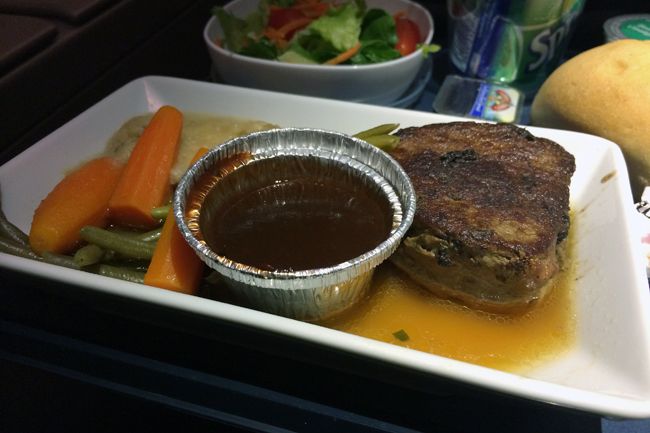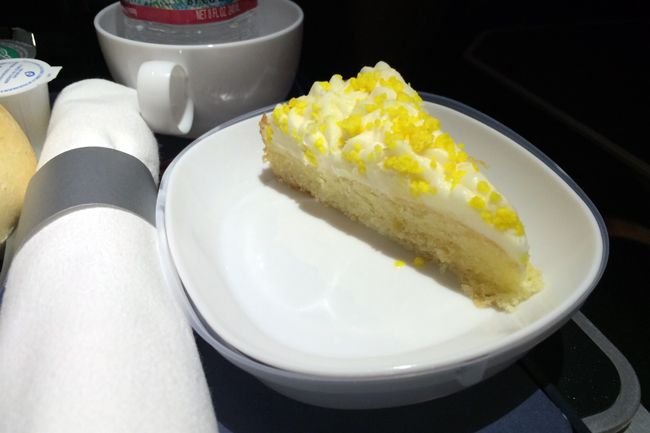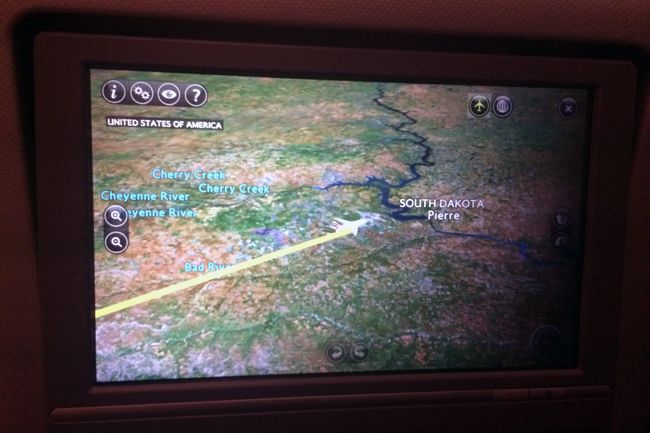 Along with bad neighbours on the IFE.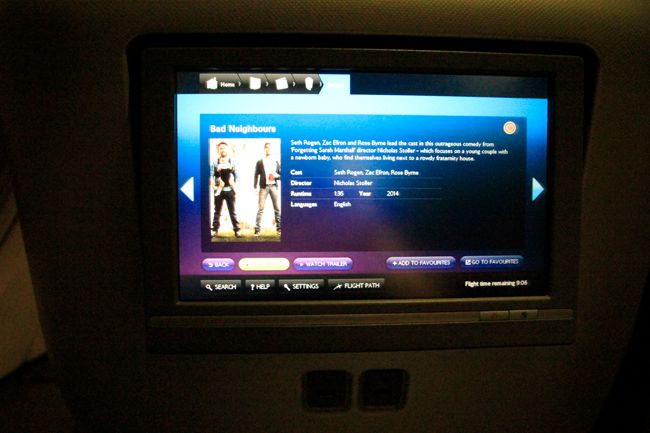 Followed by Curb Your Enthusiasm.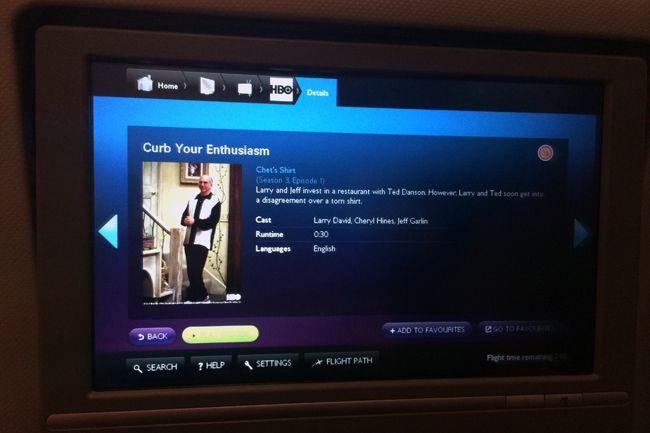 Before it had even ended, and before my meal tray had been collected, I fell asleep and didn't wake up again until an hour and a half before landing.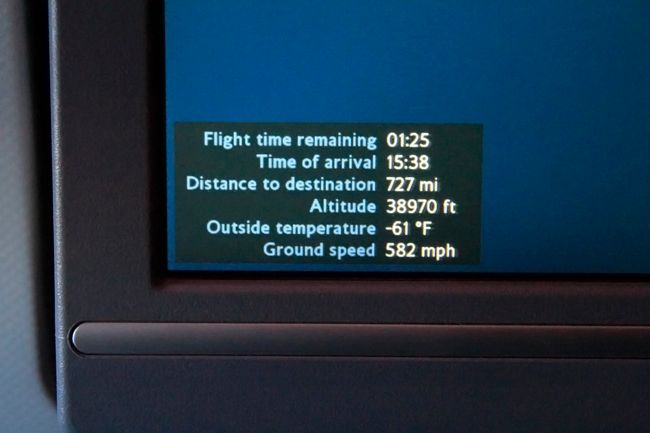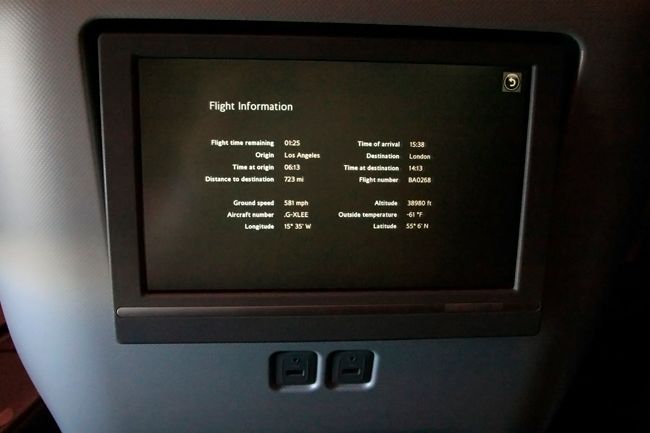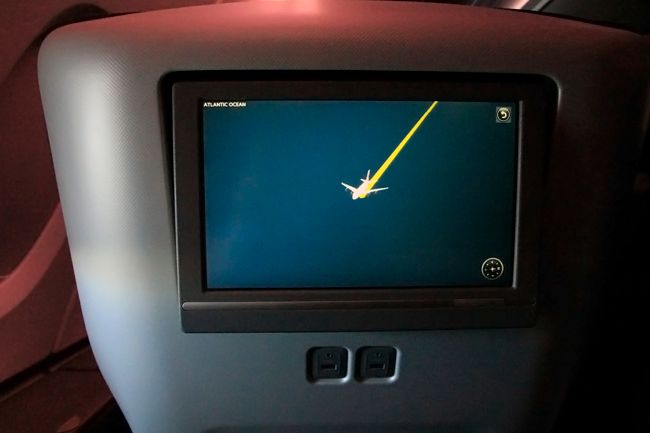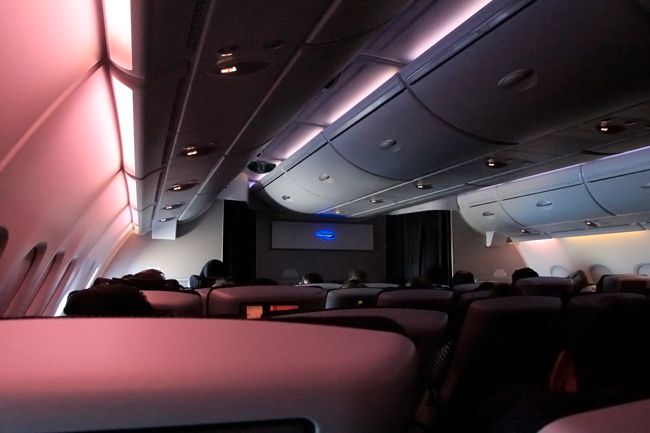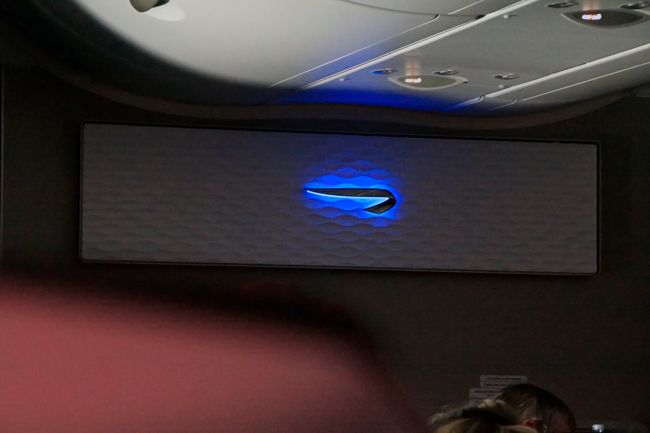 More or less as the breakfast service started in fact.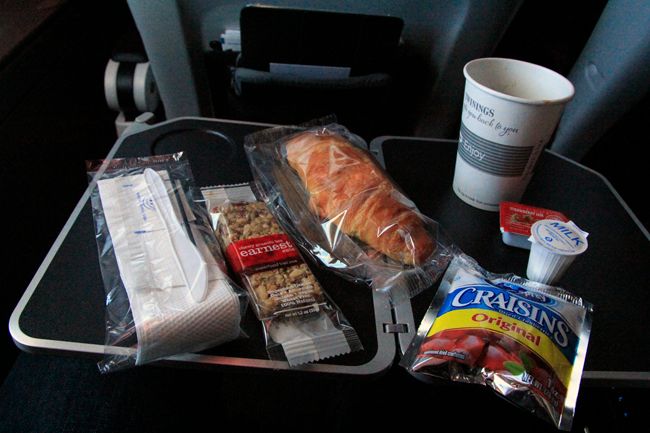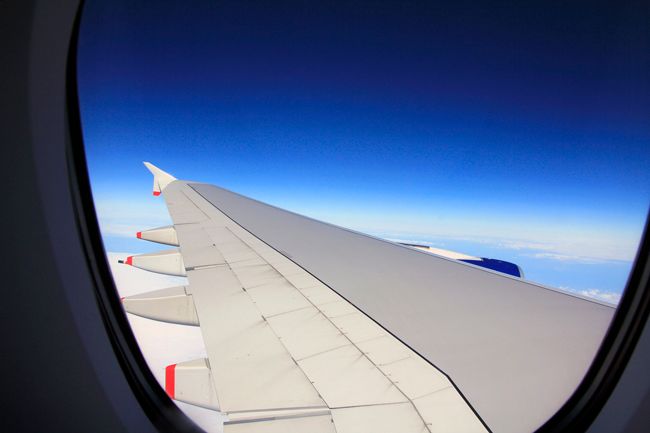 Catching up with the BA Highlife magazine until descent started.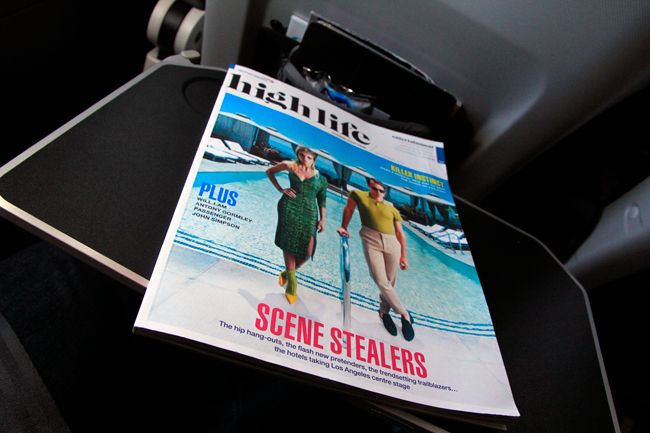 Around forty minutes before arrival, the captain gave the usual speech informing everybody about our arrival. A few moments later descent started.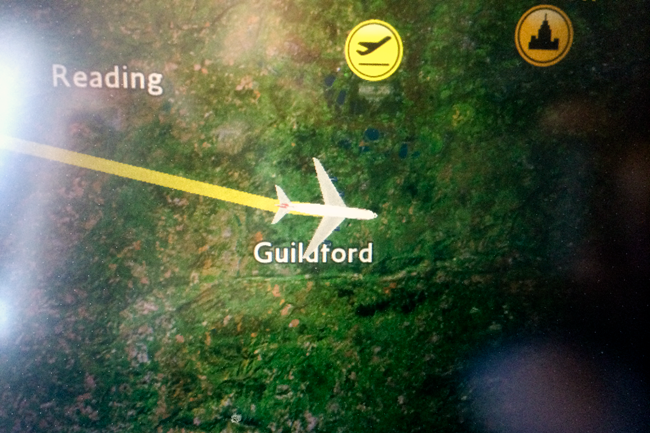 Familiar area….
It was a but of a hazy descent and approach, therefore not much to be seen in the way down.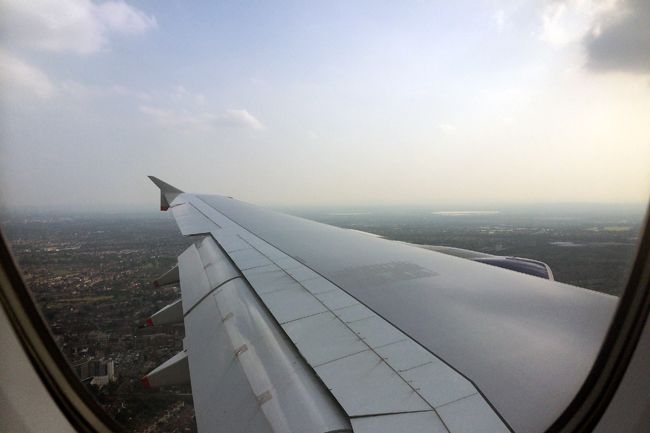 We made a very smooth touchdown, the sort where you're not quite sure if you've actually landed or not, and made the slow journey over to T5C.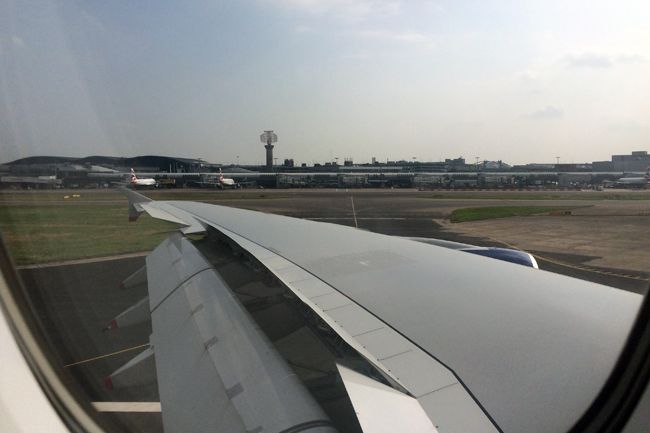 Upon arrival, the captain mentioned that we were ten minutes ahead of schedule. But then it took ten minutes to get the doors open so any advantage was lost. We pulled in alongside G-XLEB, which we had watched depart from LAX whilst eating our burgers just a few hours previously. I believe it was due to head out to HKG that evening.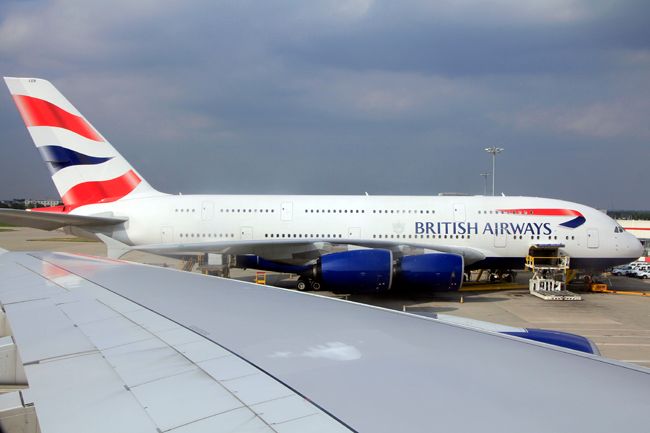 On my way out, I asked if it was possible to visit the flight deck – as there was no way I'd make the 16:15 coach, and it was a bit of a wait until the next one. This was granted without issue and we had a chat about the "brake to vacate" system on the A380.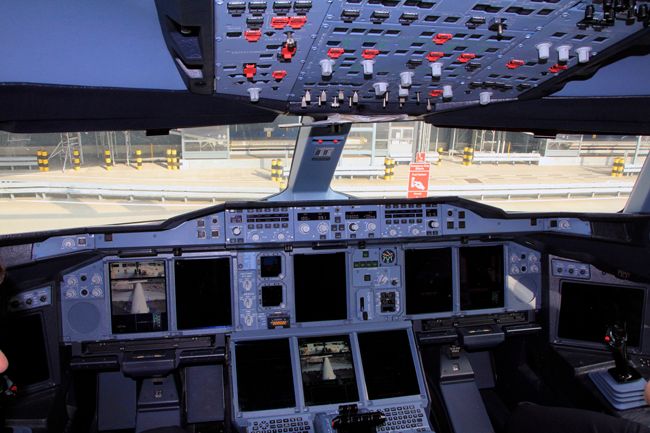 After this, it was on to a very slow and busy walk along the jet bridge through to arrivals. Despite taking my time disembarking, spending a good ten minutes on the flight deck, there were still people piling off!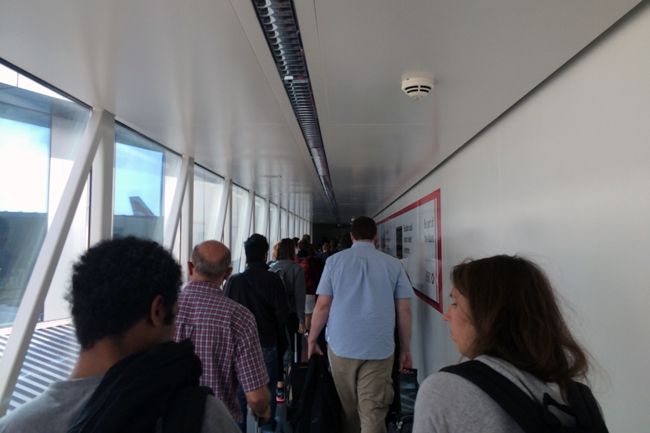 Upon heading down to the transit, I noticed that the underground walkway was slightly better advertised than previously – so I took this option instead.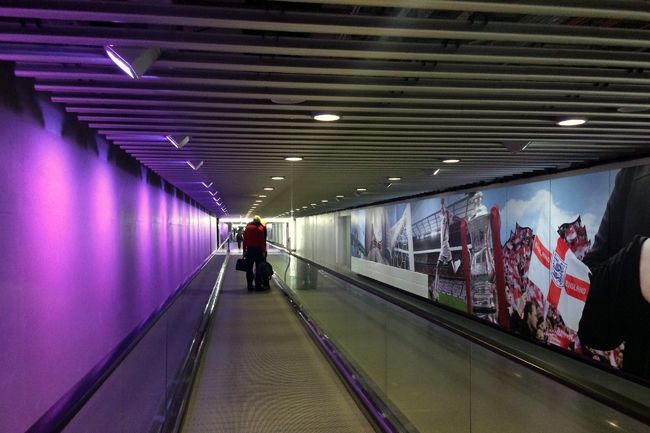 It was then the usual formalities, before heading down to Baggage claim.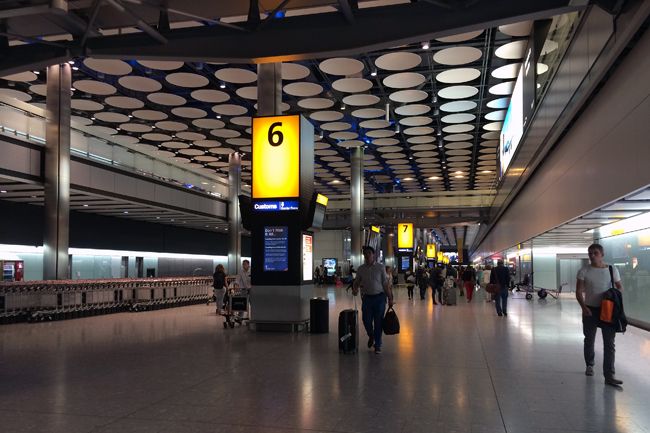 It took around fifteen minutes for my bag to show up – and I had noticed that the priority tag that I'd made a point of asking for in LAX had vanished. Hmm. Around ten minutes later, it was on to the bus heading for home. As I'm a regular on the service now, the driver recognised me and we chatted all the way home – seems as though there's some interesting changes coming up, as the service isn't doing as well as National Express had hoped.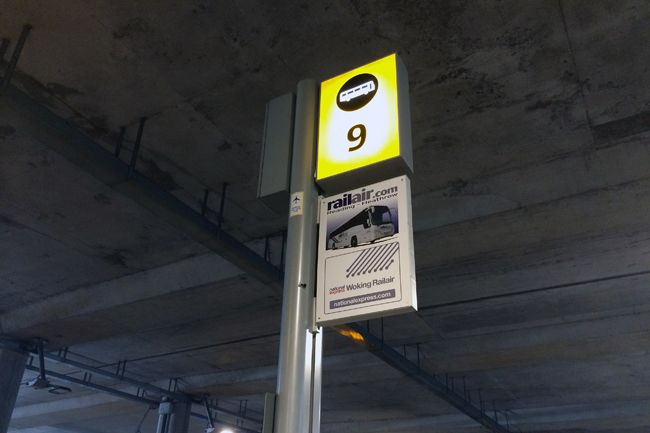 And so concludes another series.
I'd love to be able to give an in depth review of these flights, but having a forty minute or so hop on AA yielded a pretty basic service – which was to be expected really. And the fact I slept through most of the BA flight proved that their World Traveller Plus seats on the A380 are more than comfortable long haul. A special note should be given to the OneWorld lounge in LAX though – that was definitely one of the better ones I'd been in.